The 20 Best Field Watches
There's a time and a place for certain types of watches — that is, wearing your sharpest suit calls for a refined dress watch, while a casual weekend outing leaves some room for experimentation, be it with a dive watch, a pilot watch or, more likely, a field watch. With roots in varied fields ranging from tactical operations to outdoor exploration, the field watch is the timepiece to turn to when you need something rugged, functional and dashing.
The best field watches are built for battle and built for the outdoors, yet still incorporate heritage looks and the potential for sharp styling. We're talking a watch that can handle grueling hikes, wet streams, rain, sleet, snow, mud — you name it. And if you're just looking for a timepiece that's a change of pace from other watches in your arsenal, a field watch can provide that style and versatility, too. Given that, a field watch is another option to consider for your collection. Pair it with a chambray shirt and selvedge denim, rock it with a polo and chinos during the work week, and bring it along for off-the-clock adventures. Our picks below encompass the best field watches money can buy.
Luminox Atacama Field Automatic 1900
There are certain watches that toe the line between casual and dressy, refined and yet rugged at the same time, and the Luminox Atacama Automatic Field Watch is one such timepiece. It's minimal and sleek, yet field-ready, all the better to be worn with a white slub tee and faded denim as easily as you can pair it up with a crisp slub T-shirt, a navy cotton blazer and tan chinos this summer (and beyond).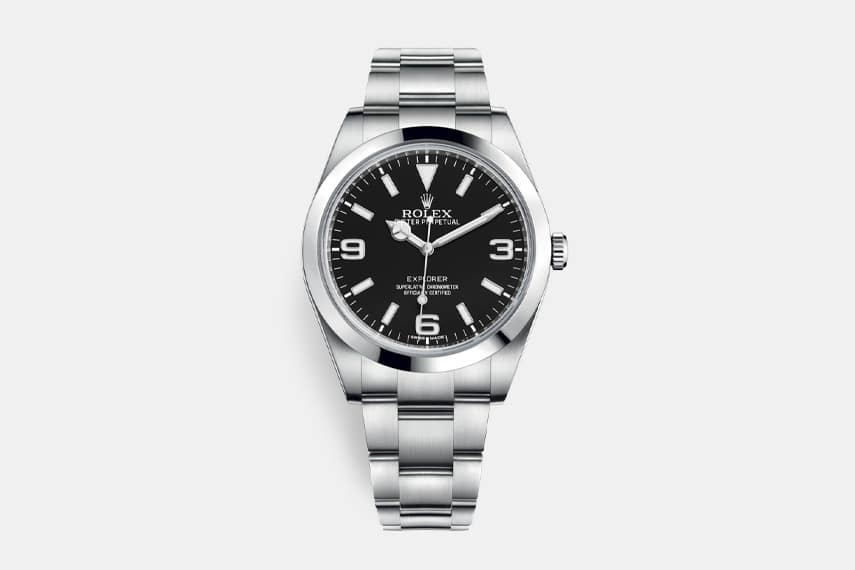 Rolex Explorer
If you don't normally think of Rolex when you think of field watches — if your mind instead jumps to bright and bold diver-style watches — that's totally understandable. And that being said, you really can't go wrong with an investment-quality, multi-faceted timepiece like the Rolex Explorer, easily one of the best field watches we've seen on the market in some time.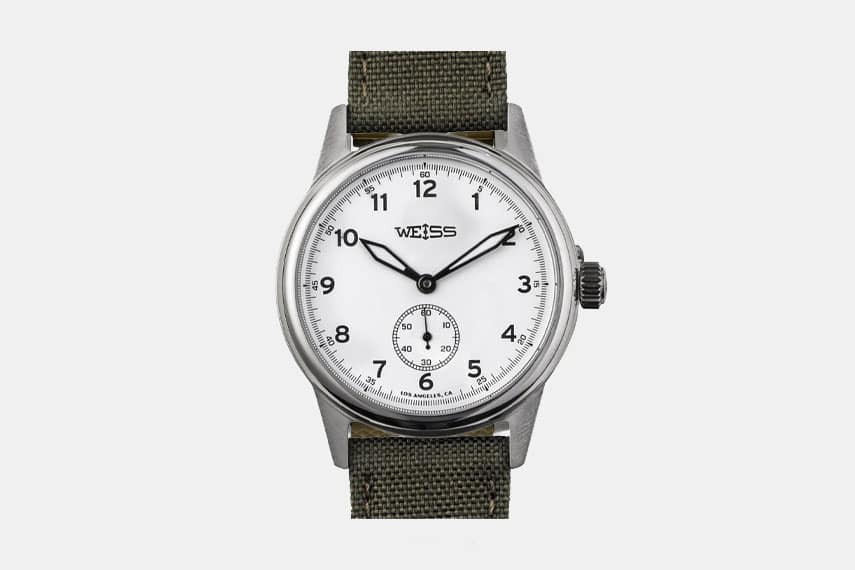 Weiss Standard Issue Field Watch
There are watches destined to become future classics, all based on the functionality and striking looks of their design. The Weiss Standard Issue Field Watch is one such timepiece, made with exhausting attention to detail and excellent style to boot.
It's built in the States out of more than 100 Swiss parts, featuring a rather extraordinary case and caseback that are crafted from one solid piece of stainless steel and hand-polished for the ultimate in tough, accessible and somewhat rugged luxury. Wear this watch every day if you can manage it — it might even work with a casual chambray suit.
Hamilton Khaki Field Watch
It's hard to argue with a legendary watch brand that consistently delivers classics that have been worn through the decades, right? Such is the case with Hamilton, and the truly heirloom-worthy (and now highly accessible!) Hamilton Khaki Field Watch. This is the type of watch your grandfather might have worn — heck, probably did wear, with the specs, rugged durability and classic styling potential to go along with it. Wear it in the field, wear it on a cross-country road trip, wear it every day — just make sure you snag one while you still can.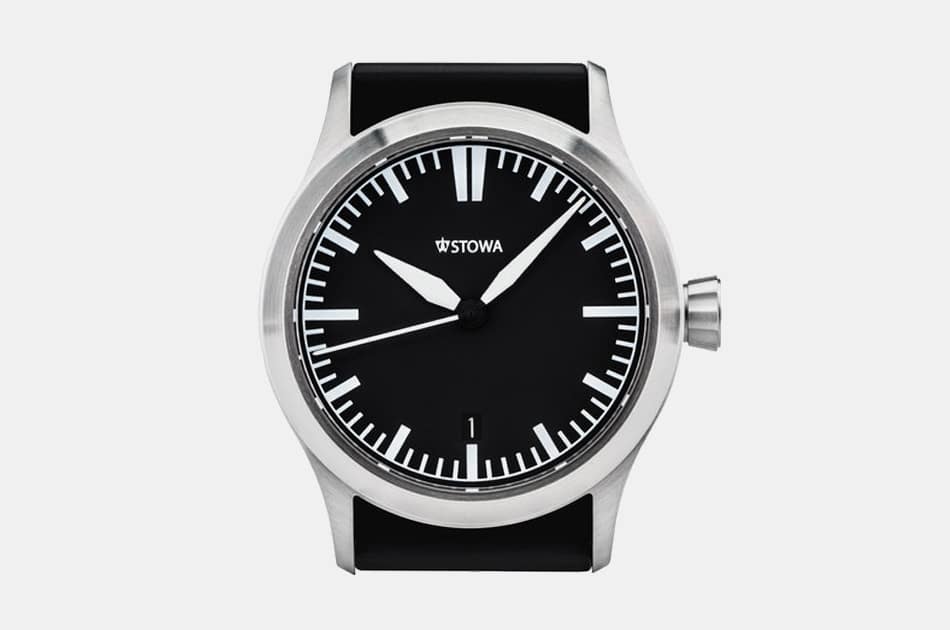 Stowa Flieger TO2
Since the 1920s, Stowa has made the kind of unstoppable, classic, stylish and sharp watches that would be an honor to own and wear on excursions near and far — now, you can add a bit of that history to your wrist right away. The Stowa Flieger TO2 is a crisply designed, nicely sized (43mm case diameter) field watch made with increased shock resistance and plenty of durability for day-to-night style. It also features 200 meters of water resistance, another invaluable quality to have in a dependable, timeless field watch.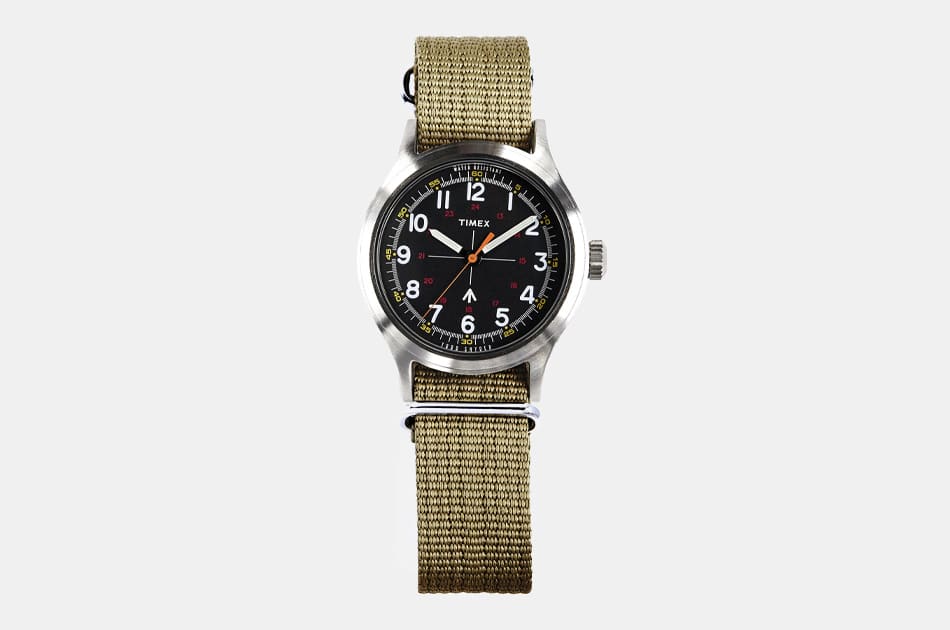 Timex x Todd Snyder Military Field Watch
If you've followed NYC-based menswear designer Todd Snyder over the years, then it should come as no surprise that his attention to detail and his focus on classic, rugged-yet-modern menswear is really second to none. It shouldn't come as a surprise, either, that he's a huge fan of Timex, and his line of stylish Timex watches reflects that perfectly Hence, the Timex + Todd Snyder Military Field Watch, a subtly stylish and throwback-inspired timepiece that pairs well with Todd Snyder style staples — and anything else you want to wear this season.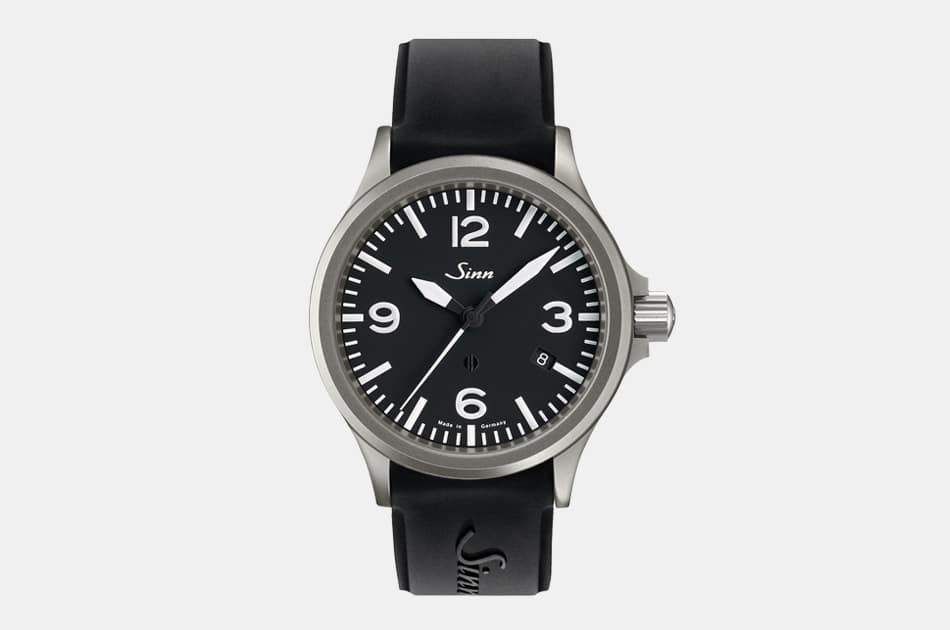 Sinn 856
Sinn does as great a job as any brand out there at selling us on the dependability and durability of the 856 Watch — for starters, they've dubbed it a "pilot watch with magnetic field protection." Bead-blasted stainless steel construction and a scratch-resistant design ensure it can stand up to bumps and bruises in the field, while the crisp, legible dial design should come in especially handy in adverse conditions. Of course, it also looks great when worn with a chambray shirt and dark denim to grab beers on the go — that's what all the best field watches should really do, right?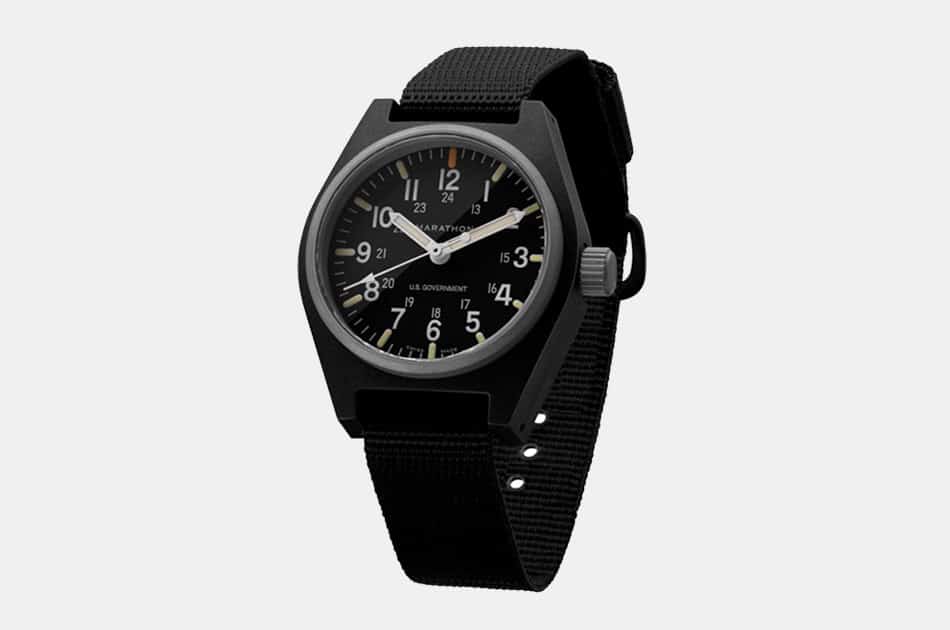 Marathon Field Watch
Finding a tough mil-spec watch in great shape — and at a great price — used to be a tall task indeed. That's not the case these days, though — the Marathon Field Watch, able to be added to your cart with just a few clicks, ensures your search is short and that the results more than pass muster. This rugged field watch is subtly yet effectively designed, featuring Maraglo-painted markers and hands for the ultimate in visibility in times of low light. The fibreshell case is but on element that makes this watch fit for use by general infantry, too. It's got more than enough rugged appeal to work in any situation you need it.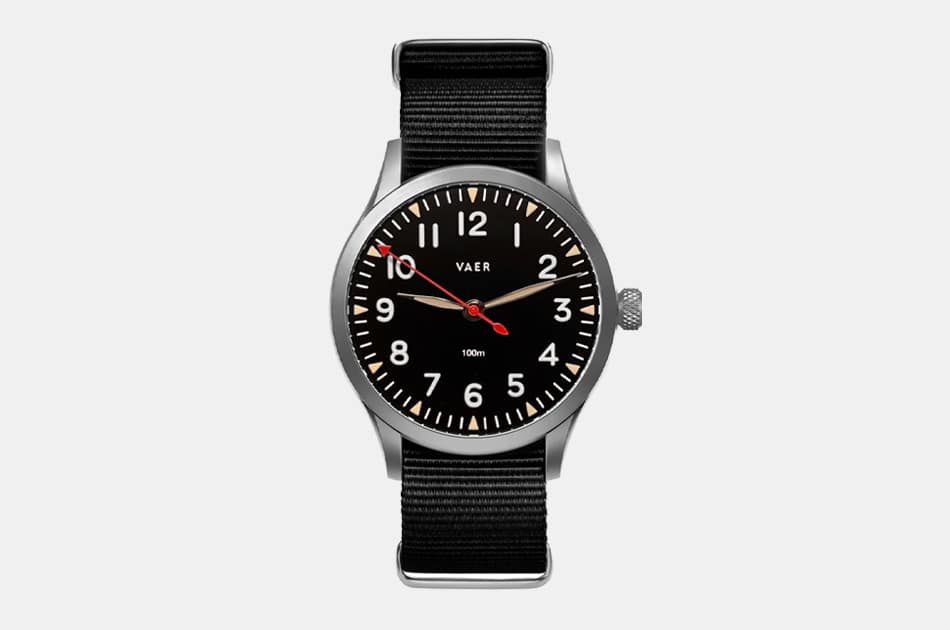 Vaer Standard Issue Field Watch
If you ask us, every guy needs a stylish, dependable and suitably rugged watch on his wrist — they should be, in fact, standard issue (you might say). If you want something stylish, casual and yet performance-minded, then the Vaer Standard Issue Field Watch is one of the best field watches to buy right now. For a shade under $140, you get two tough NATO straps and one seriously effective stainless steel watch, sized just right at 40mm and made with dive-level water resistance.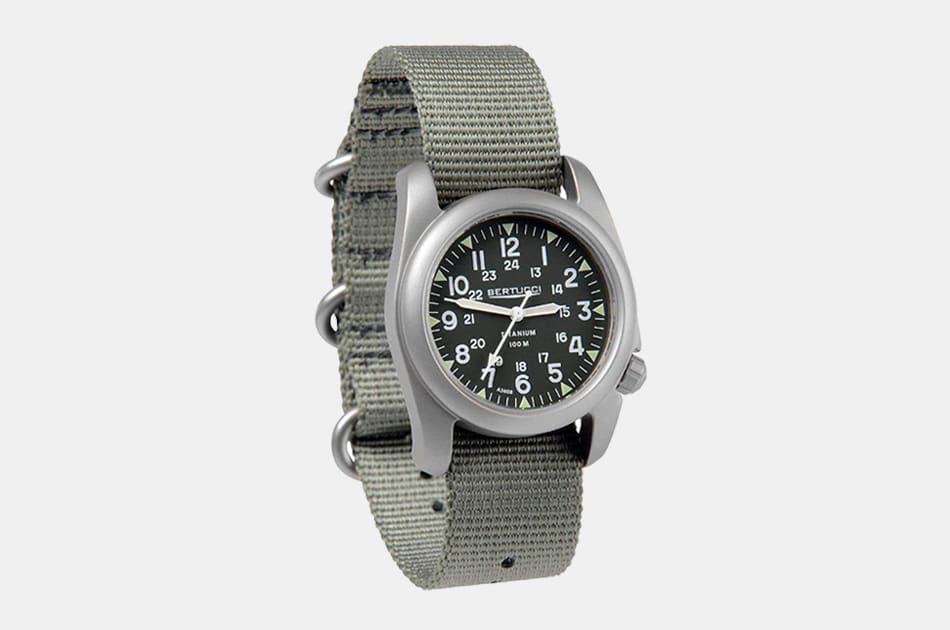 Bertucci A-2T Vintage Watch
Bertucci's mantra — "Face Every Minute" — is both clever and true to form for a brand that takes its mission seriously. Bertucci draws heavy inspiration from the tough, no-nonsense military field watches you've seen from days gone by, and in the case of the A-2T Vintage Watch, you can make that ethos your own. Pick up this stylish timepiece, and you just might be surprised at how well it'll serve you for both adventures in the field and style at home. The solid titanium case and authentic, military-inspired dial design will work anywhere you do.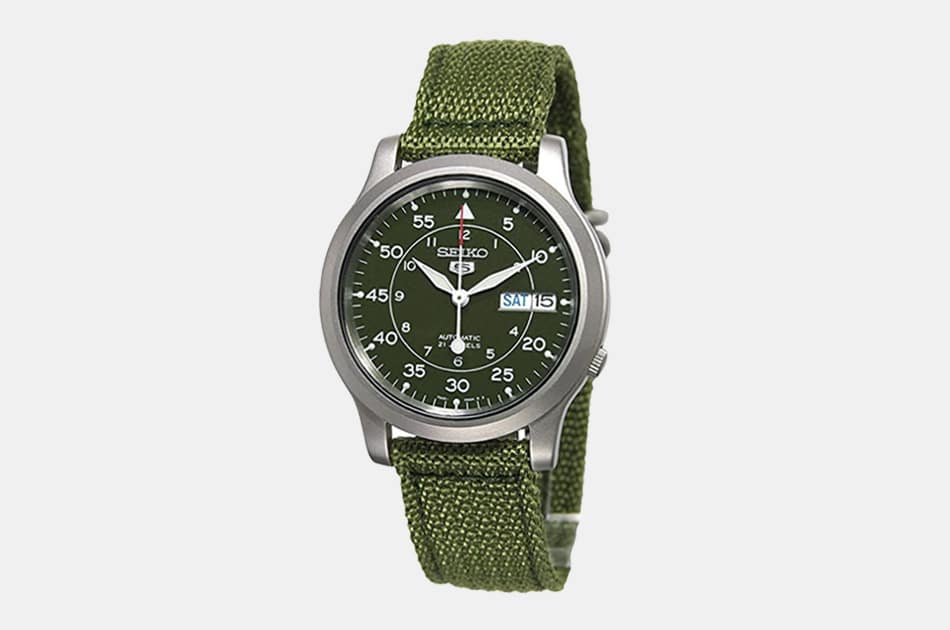 Seiko 5 Automatic
When you want one of the most affordable — and performance-ready — field watches, you want to get the ever-reliable Seiko 5 Automatic. Loved through the years for its dependability, durability and no-frills approach to timekeeping, a stainless steel case meets a tough canvas strap for a proper one-two punch when it comes to your new favorite watch. Plus, what's not to love about that green-on-green combo — right?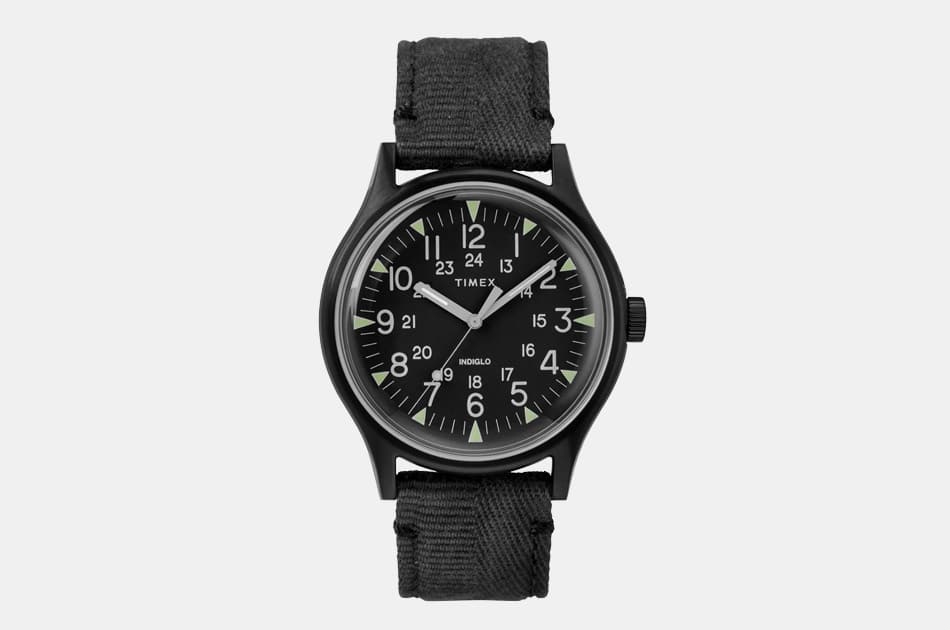 Timex MK1
Timex again comes through with another legendary, classic watch — we're all about the lauded brand's mix of affordability and reliable style through the years. The MK1 keeps on delivering exactly what you need, blending a recognizable and crisply designed dial with a tough stainless steel case and fabric strap.
Tudor Heritage Ranger
Like several of the other brands on this list, Tudor is one with a name that's synonymous with heritage quality, terrific construction and timeless styling potential. The 41mm steel case is tough and should stand up to whatever tests you put it through, while the domed sapphire crystal is remarkably sturdy and ready for anything.
150 meters of water resistance makes it a great watch for diving to medium depths (with the stainless steel strap, that is), or just jumping in the pool. It's unquestionably an investment-worthy watch that you can proudly pass down.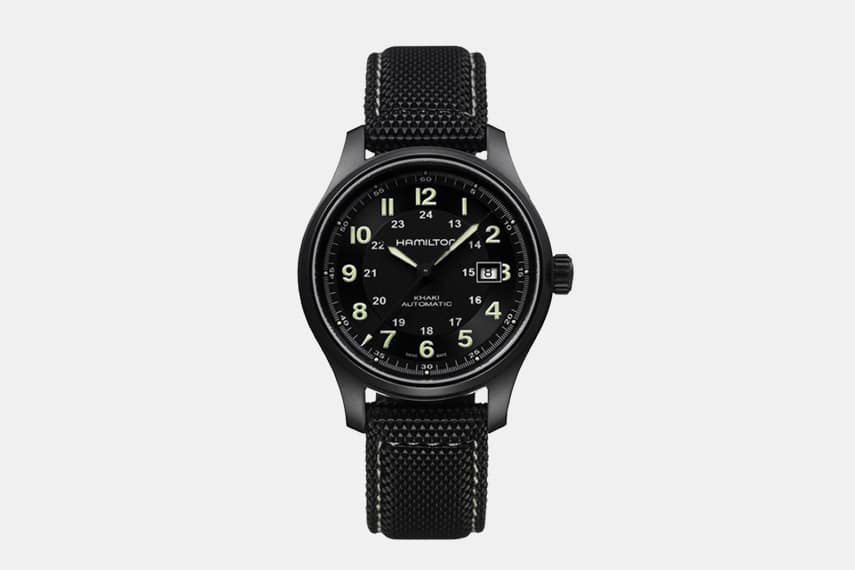 Hamilton Khaki Field Titanium
The Hamilton Khaki Field Titanium Watch is positively monstrous in construction and looks, with a 42mm titanium case that looks super-sharp, particularly in all-black. The open case back is a neat finishing touch that provides a window into the quality construction therein — this is a watch built with care, quality and style in mind — in addition to the ability to last from day to night and beyond.
The monochromatic look is stellar and sharp, and the tough black canvas strap makes this the perfect field watch — it's inconspicuous, yet completely evident to the trained eye that you know what you're doing when it comes to picking up a stellar watch.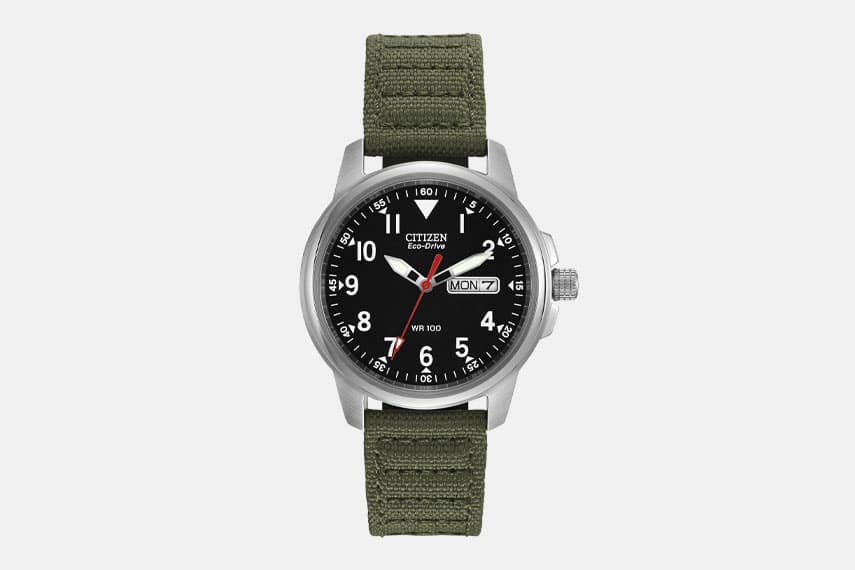 Citizen Eco-Drive
As renowned for its name as it is for its performance, the Citizen Eco-Drive features all kinds of bells and whistles for a sharp, crisp look. The triple chronograph construction will keep you on-point, while the 39mm case diameter is simple and reliable.
The white numerals contrast nicely with the black dial, and that style and versatility is helped along by an olive nylon strap, uniquely suited to the rigors of spring and summer wind and water. It'll stylishly offset a basic white tee and denim, and it'll stand up to the rigors of outdoor activity in a field coat and twill work pants. At under $200, it's fairly priced for a watch that's built to stand the test of time.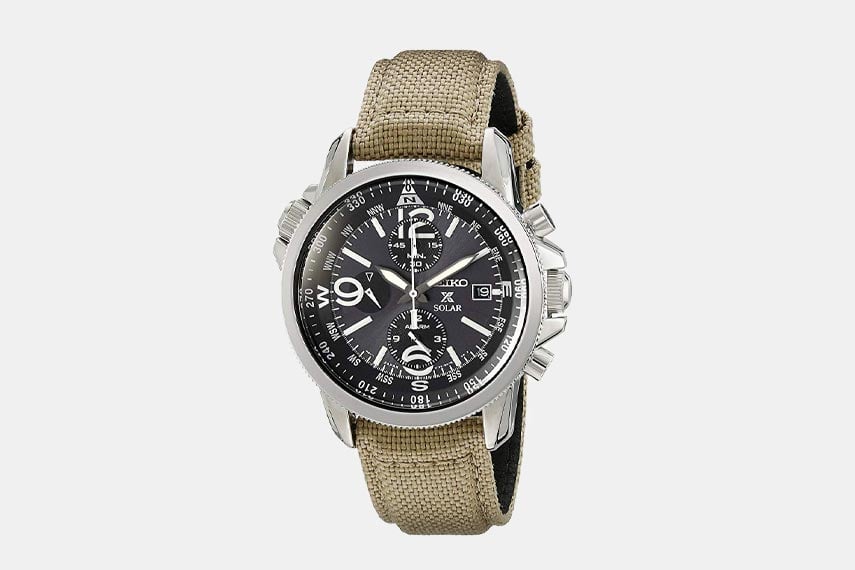 Seiko Prospex
The Seiko Prospex performs just as great as it looks — and in this case, that's really saying something. For just under $160, you get a tremendous-looking combo — a black dial and tan strap — plus three chronographs for superb timekeeping. It's made in part with Hardlex crystal for a superb finish.
If ever there was a watch that could go from a morning coffee to a day of activity out and about in the field — be it hiking, biking or swimming — this one would be it. An illuminated dial adds an extra dimension of functionality, as well. And for that combination of price, good looks and functionality, it's worth all that and then some.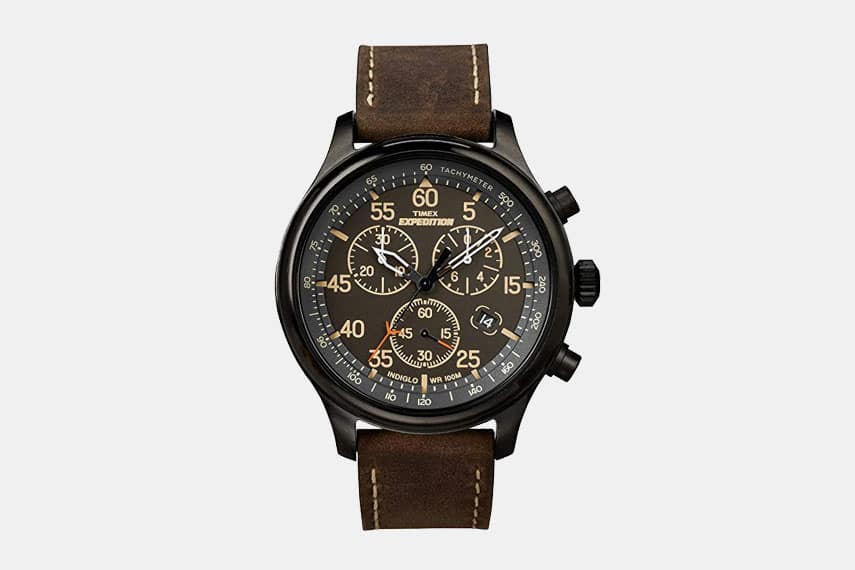 Timex Expedition Field Chronograph
Best Field Watch On A Budget
While the Expedition Scout is simple and effective, the Timex Expedition Field Chronograph gives you more bang for your buck, plain and simple. The watch's three chronographs measure down to a twentieth of a second, and on up to 30 minutes, meaning you'll never be late (in an ideal world, that is). It's an outdoor-ready design, fitted on a genuine leather strap and featuring water resistance up to 100 meters.
It also features a working tachymeter, and the brushed 43mm case is sturdy and tough. Pair it with grey selvedge denim and a navy cardigan for the office, and make it part of your everyday carry for the rest of the week (and weekend).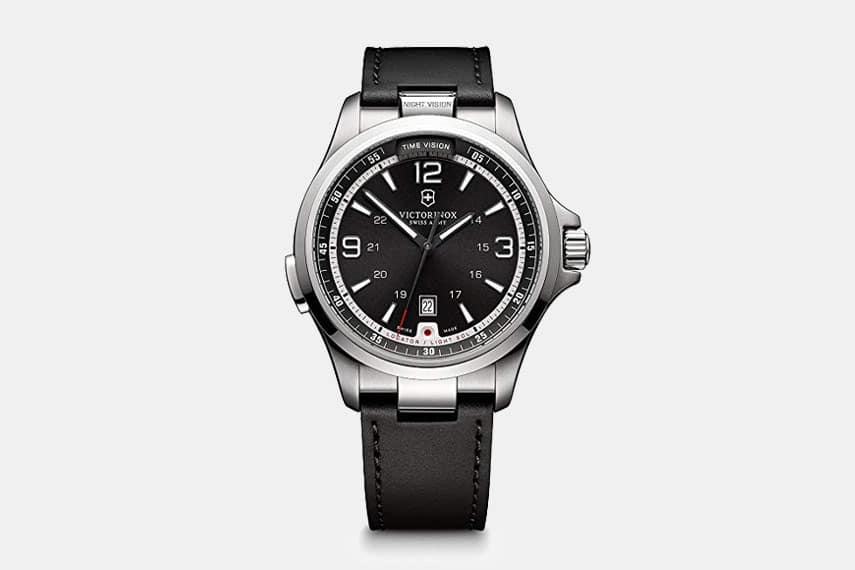 Victorinox Swiss Army Night Vision Watch
Take it from the company that makes the Swiss Army knife to exacting standards — the Victorinox Night Vision Watch is made to handle anything and get the job done … in style, of course. The olive rubber strap is at once unique, sturdy and super-functional, the ideal pairing alongside the rugged 42mm case. The innovative LED system should also help tremendously in even the darkest conditions — and it's all backed by the quality and utility that comes with the Victorinox name. In short, this watch is built for anything you can dream up.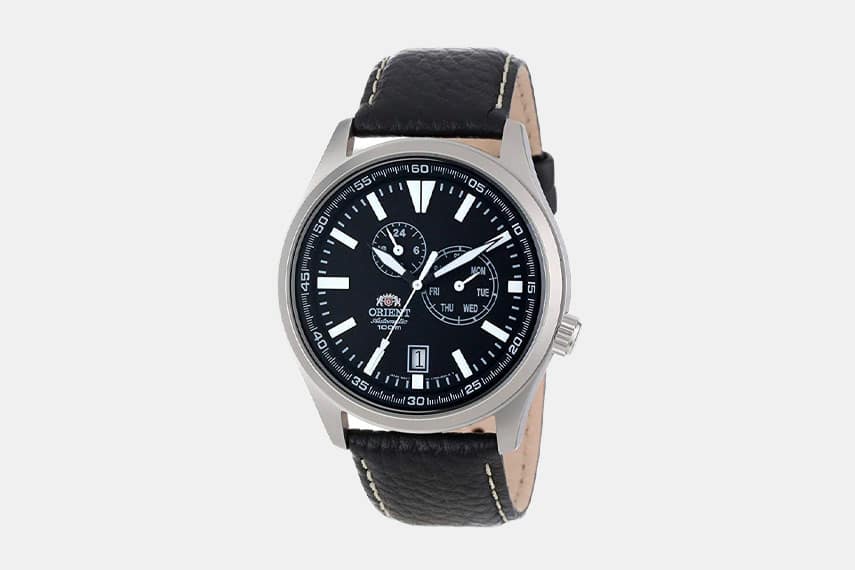 Orient Defender
Perhaps known for its more minimally designed, classic dress watches, Orient can make a heck of a field watch, too. Trusted by stylish guys everywhere — including you — the Orient Defender blends the style of a casual leather watch with the reliability and toughness of a rugged field watch. With a 40-hour power reserve and a wearable 42mm case diameter, this watch everything covered, down to the brown leather strap that looks great with your favorite pair of broken-in boots. And between the day, date and 24-hour dial, we'd wager you certainly won't come close to losing track of the time.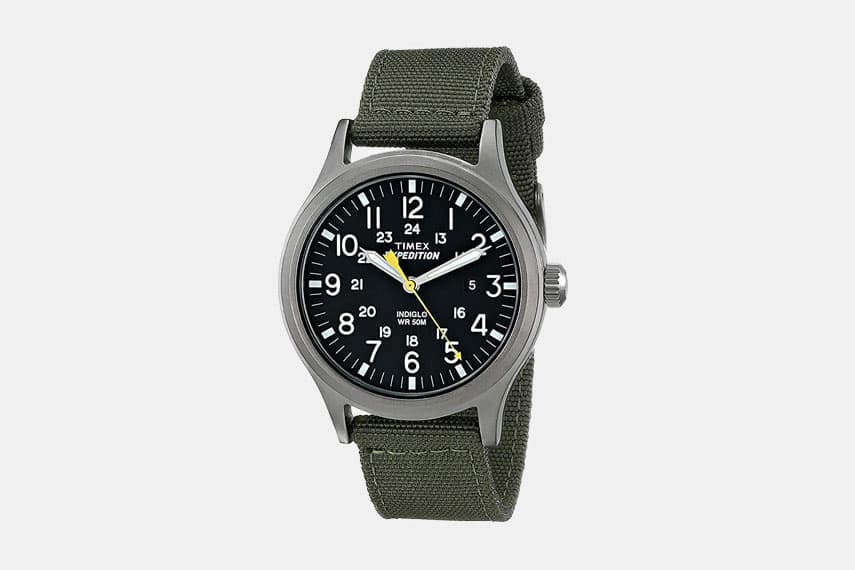 Timex Expedition Scout
If you don't quite have the cash reserves to drop nearly a grand or more on a watch, Timex is here to help with a watch that's become iconic for its performance, quality and price. Yes, for under $50, you get a watch that has both 12 and 24-hour time settings, a sturdy metal case and that distinctive olive strap, eye-catching seconds hand and durable Timex construction and performance. The 40mm case diameter is the right size for most wrists, and that means it can stand up to a lot of wear-and-tear, be it a camping trip or a crosstown commute. Plus, the price leaves plenty left over for stocking up on other rugged gear for travel, work or play.
Disclosure: Clicking on these links and making a purchase may earn us a small referral fee, at no extra cost to you. Learn more here.
freestar.config.enabled_slots.push({ placementName: "gearmoose_leaderboard_btf", slotId: "gearmoose_leaderboard_btf" });