Students of history will note that both Ireland and Scotland lay claim to the origins of whiskey (or whisky, as the Scottish spelling goes), although neither has been able to provide substantive proof. For those who love uisce beatha (roughly, ish-ka bah-ha), the Irish name for whiskey that literally translates to "water of life," it hardly matters who made it first. What matters is who makes it best.
While America has put its own twist on the classic with bourbon, and even Japan has thrown its hat in the whiskey-making ring, it's hard to argue with the finely tuned formulas distilled in The Emerald Isle. Here are just a few every true Irish whiskey aficionado will want to sample with a hearty "Sláinte!" before shuffling off this mortal coil.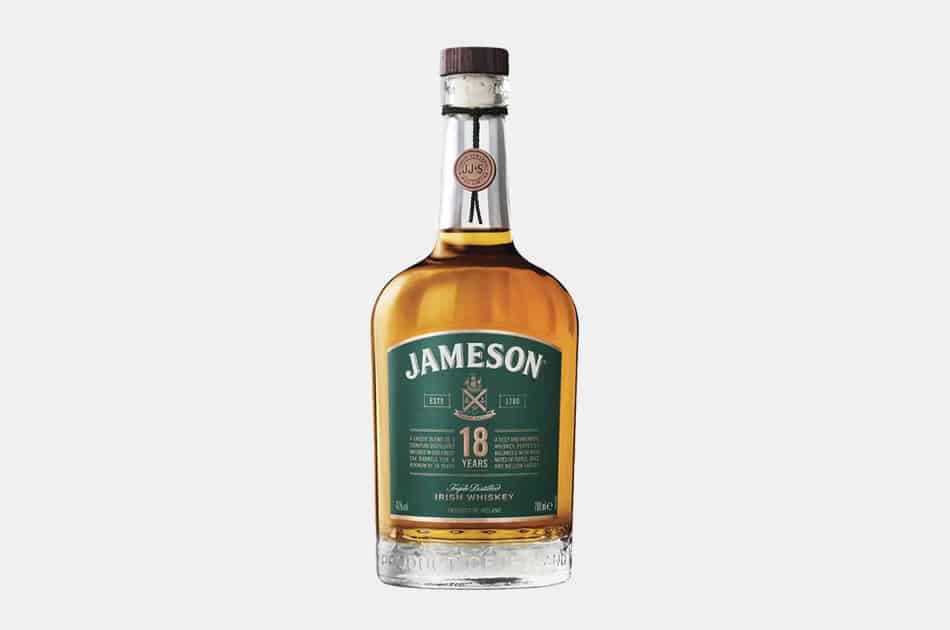 Jameson 18 Years
Among the most renowned whiskey distillers in Ireland, and indeed, the world, Jameson has been in operation since 1780, and currently sells in 130 countries across the globe. Whether you're already a fan of the brand or you've never tasted a drop, their can't-miss vintage is the 18-year-old, triple distilled Irish whiskey, matured in hand-selected oak casks from Europe and America. With aromas of toffee and spice, with vanilla, spice, and toffee flavors that linger on the palate, this smooth sipper is sure to become an instant favorite.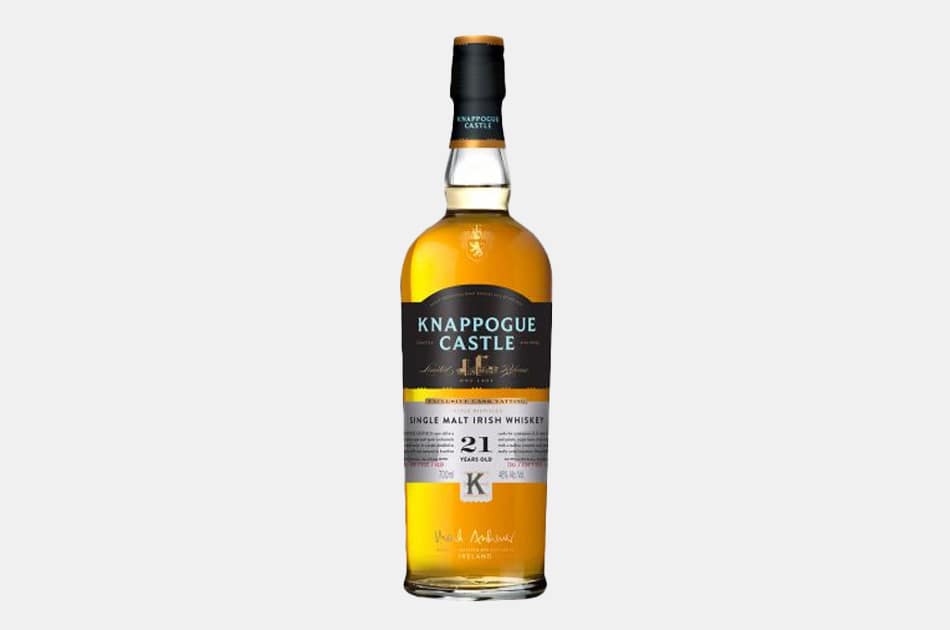 Knappogue Castle Single Malt 16 Year Old Irish Whiskey
Named for the 15th century Irish castle restored by Mark Edwin Andrews and his wife before they launched the eponymous whiskey label, this brand is renowned for long aging, including 12, 14, and 16-year-aged vintages. Although the legendary, 36-year-aged 1951 Knappogue Castle is the stuff of whiskey collector fantasy, connoisseurs will find it much easier to lay hands on the 16 Year Old Single Malt, which offers an incredibly smooth blend of sweet and nutty flavors, thanks to 14 years of aging in bourbon barrels, followed by two years in sherry casks.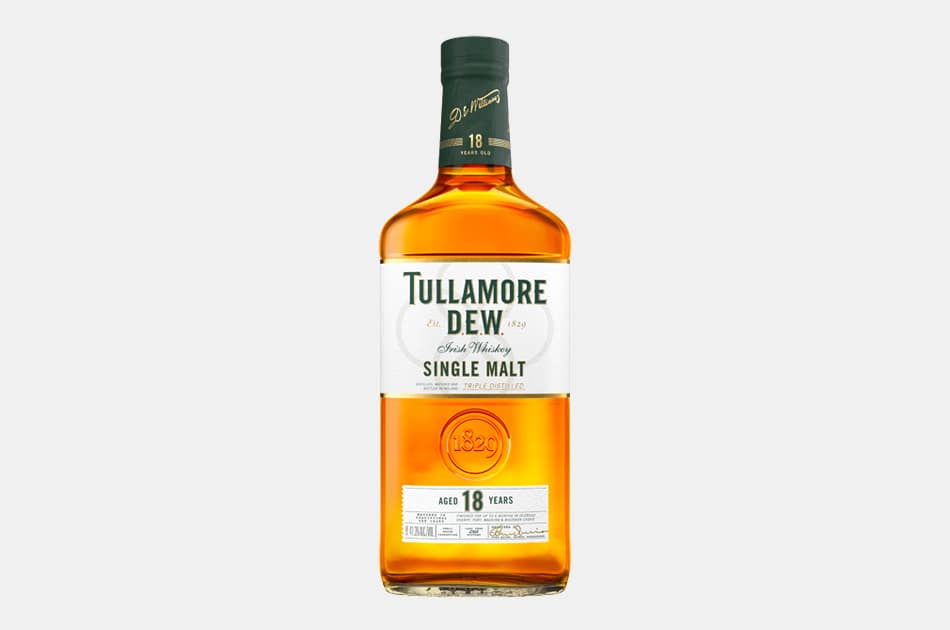 Tullamore DEW 18 Year Old Single Malt Irish Whiskey
Named for creator Daniel E. Williams (D.E.W.), who started as a stable boy and worked his way up to distillery owner, Tullamore DEW is renowned as the original triple distilled, triple blend whiskey. This single malt Irish whiskey is aged 18 years in bourbon casks before undergoing finishing in Oloroso sherry, port, and Madeira casks for a minimum of six months. With flavors of caramelized fruit, wood, spice, and toasted marshmallows, paired with malty aromas, this velvety vintage is sure to please.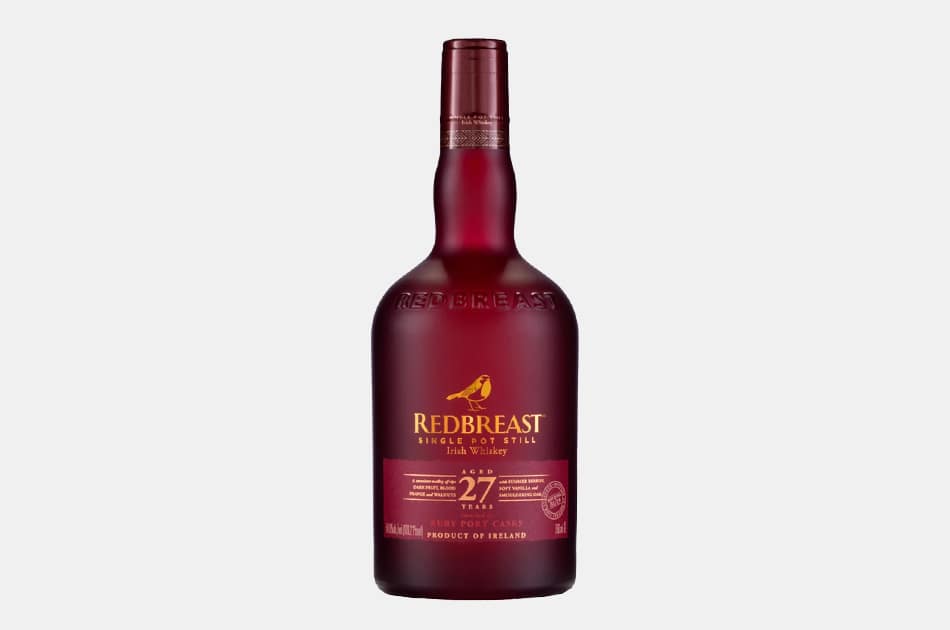 Redbreast 27 Year Old Single Pot Irish Whiskey
The distinctive, burgundy-hued bottle is enough to make you look twice, but with a price tag close to six Benjamins, you'll need a bit more convincing. How about traditional distilling that dates back to the 1850s, or the fact that this brand is the largest seller of single pot still Irish whiskeys in the world today? Still not enough? Well, a triple distilled spirit that has undergone 27 years of aging in the finest bourbon, sherry, and ruby port casks out to do the trick. If you're looking for a depth and complexity, take flight with this satisfying Redbreast.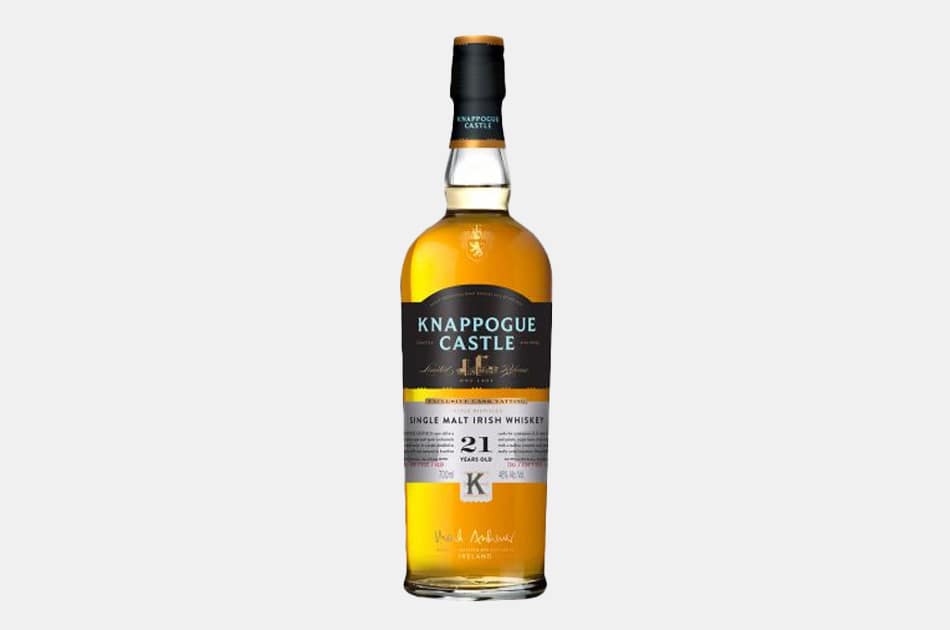 Knappogue Castle 21 Year Old Single Malt Irish Whiskey
If you've tried the 16 Year Old from Knappogue Castle and you're ready for more, the next stop on your castle tour is the 21 Year Old vintage, featuring rich oaky flavors, followed by heady notes of fruit, baked apples, and cinnamon and clove, with a caramelly, toasty finish. It's like all of autumn in your mouth, if autumn was 92 proof.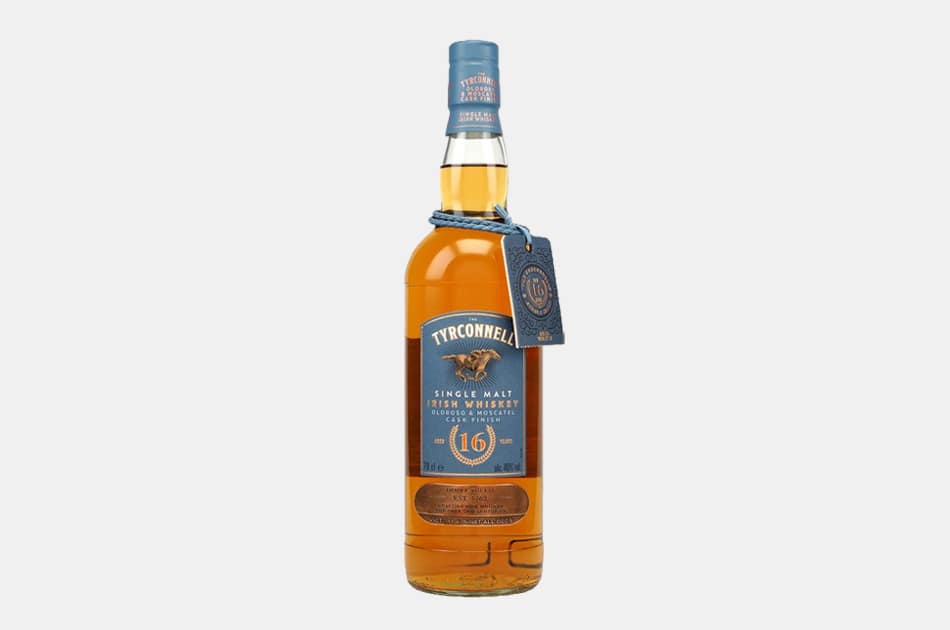 The Tyrconnell 16 Year Old Oloroso & Moscatel Cask Finish Irish Whiskey
When a whiskey label has been around for nearly 150 years, you can assume they're doing something right. The Tyrconnell, named for a chestnut colt who beat the odds to win the National Produce Stakes horse race in 1876, was only intended to be a one-off, small batch whiskey commemorating the occasion. It was so beloved that the brand carried on. Sample the 16 Year Old single malt, aged 16 years in bourbon barrels and finished in Oloroso and Moscatel casks, for the unique, honeyed finish with rich notes of nougat and roasted nuts.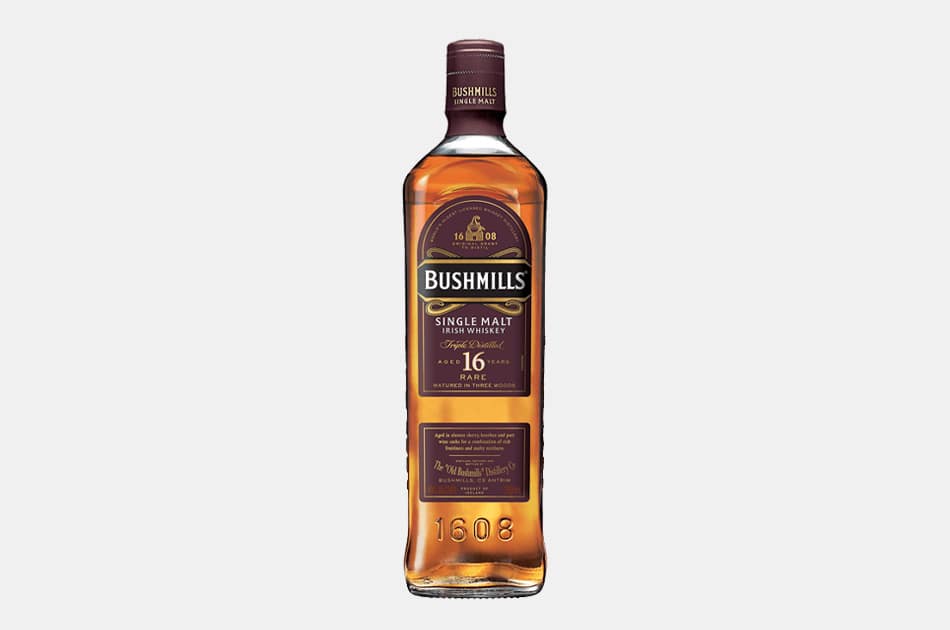 Bushmills 16 Year
There's a reason the name Bushmills is so well-known — they've been around since 1608. That's over 400 years, for those too lazy to do the math. Their 16 Year Old single malt Irish whiskey is a good indicator of why the distiller has enjoyed such longevity. Aged in a combination of bourbon and Oloroso casks, and then finished in port barrels, this flavorful whiskey imparts a surprisingly satisfying union of ripe fruit, vanilla, spices, toffee, and nuts.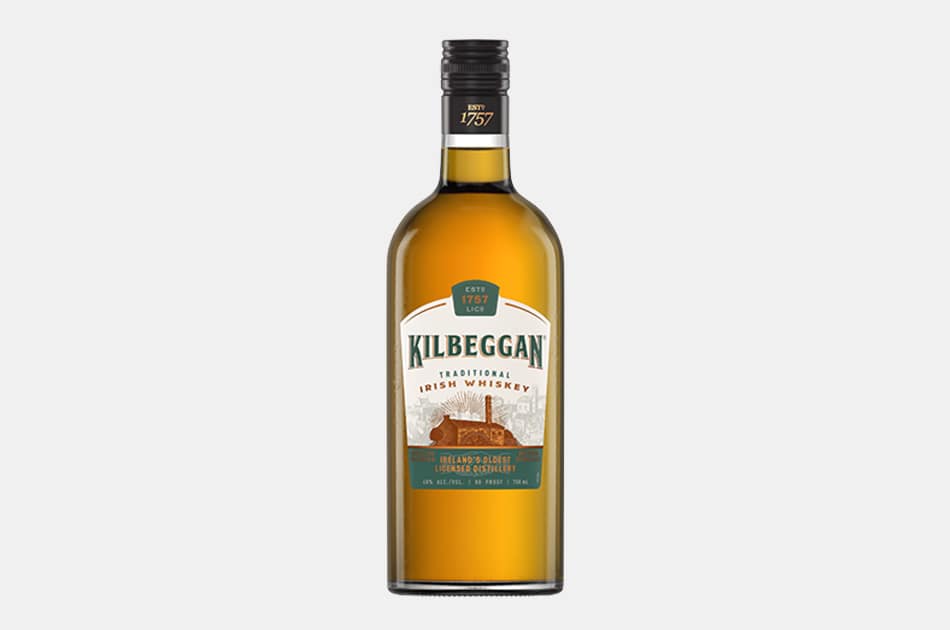 Kilbeggan Single Pot Still Irish Whiskey
Dating back to 1757, this label was almost lost to history when the doors of the distillery were closed in 1953, following an excise tax increase. However, the townspeople of Kilbeggan reclaimed the distillery in 1982, laboriously restored it, and finally recommenced distilling in the antique copper stills in 2007. The results can be sampled in this truly remarkable single pot still Irish whiskey, offering a sweet fruit bouquet and flavors of citrus and spice, with a smooth, creamy finish. At just over $50 USD per bottle, it definitely won't break the bank.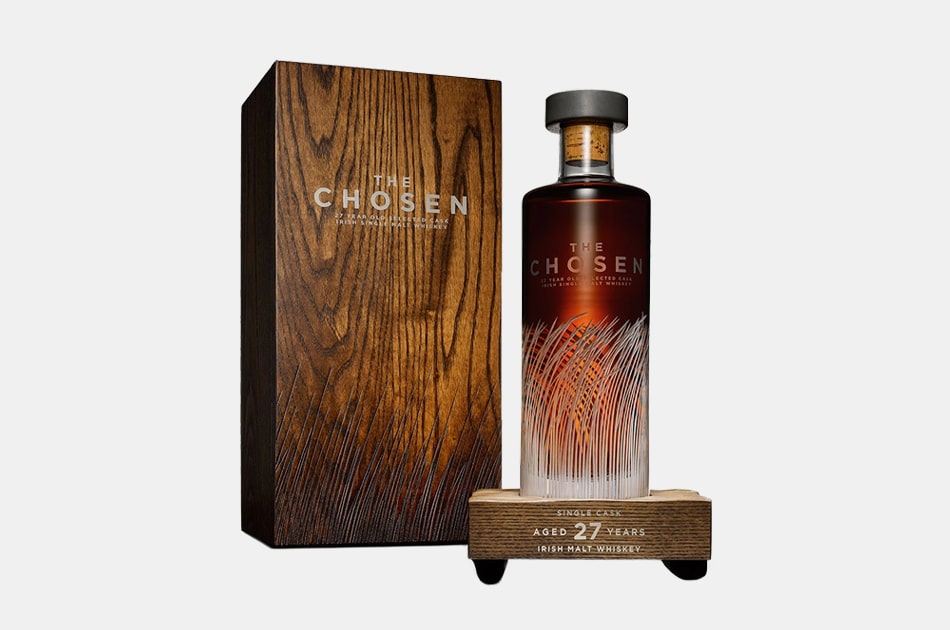 J.J. Corry The Chosen Irish Whiskey
Harry Potter may be "the chosen one," but The Chosen single malt Irish whiskey is equally magical, thanks to 27 years of aging, with spirits bottled at cask strength. With 104 proof liquor courtesy of J.J. Corry housed in a hand-cut crystal decanter from J. Hill's Standard, presented in an ash cabinet designed by master Irish craftsman John Galvin, you can almost justify the astonishing price tag of over $6,800 USD. The limited, 100-bottle release is probably a factor, as well. It's certainly hard to imagine a more prestigious bottle in your liquor cabinet, but what you'll really love is the viscous mouthfeel and rich notes of mango, toffee, and chestnuts.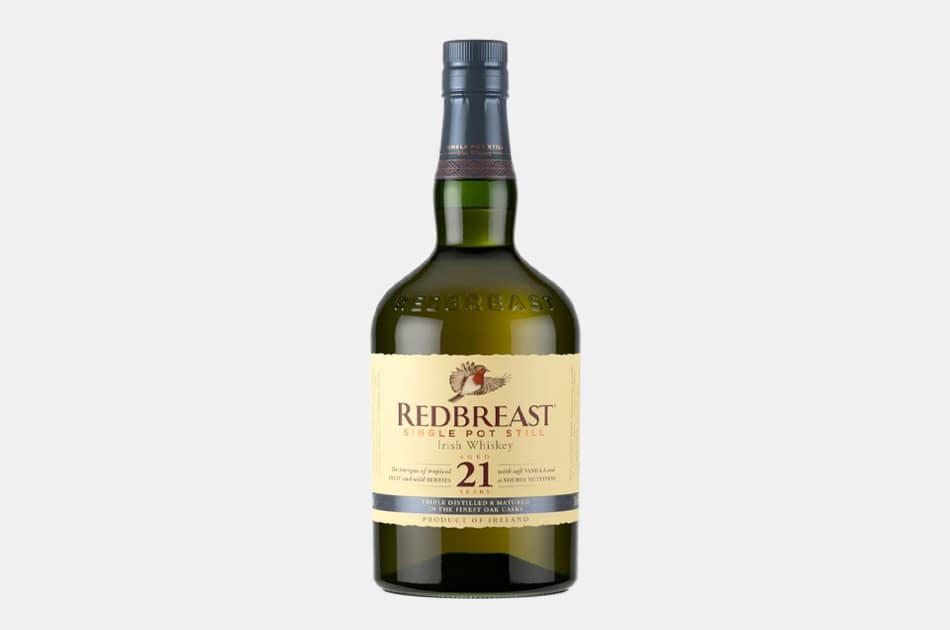 Redbreast 21 Year Old Pot Still Irish Whiskey
Only slightly less aged than the label's 27 Year Old offering, and presented in a green glass bottle, the 21 Year Old vintage is still incredibly enticing, especially at less than half the price (just under $250 USD, as opposed to nearly $600 for the 27 Year Old). Limited quantities are pretty much a given at this age, but you still have plenty of opportunity to inhale tropical fruit and honeyed aromas, and savor nutty, toasted oak, vanilla, spices, and sherry. A creamy fruit finish rounds out the experience and lingers on the palate.
Disclosure: Clicking on these links and making a purchase may earn us a small referral fee, at no extra cost to you. Learn more here.