There's a place in our hearts and liquor cabinets for high-end and rare whiskeys. For a special occasion or a particularly fine evening, nothing beats pulling out a bottle of the good stuff. But life is lived in the moments in between the big ones. And for that, you need something that won't empty your wallet, but doesn't taste like fiery swill.
So here are 8 whiskeys under $20 that are ever reliable and always solid. Every one of these will prove their worth when it comes time to mix a cocktail, and if you want to drink them neat or on the rocks, they'll gladly accommodate that too. Because delicious doesn't have to mean expensive.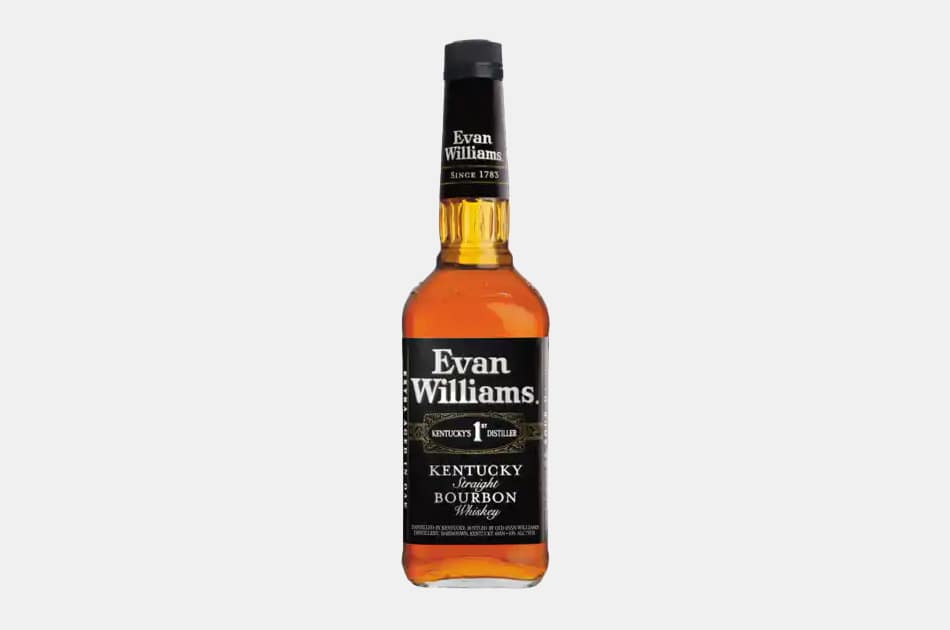 Evan Williams Bourbon
One way to make a good thing cheap is to make a lot of it. Evan Williams black label is one of the top-selling bourbons in the US, beaten only by Beam and Maker's (and of course Jack, if you feel like calling Jack bourbon, which it's not, though it is…). Made by Heaven Hill, a huge but still family-owned, American-based distillery, it's a solid and companionable straight bourbon with corn and caramel sweetness that gets along famously with ginger ale.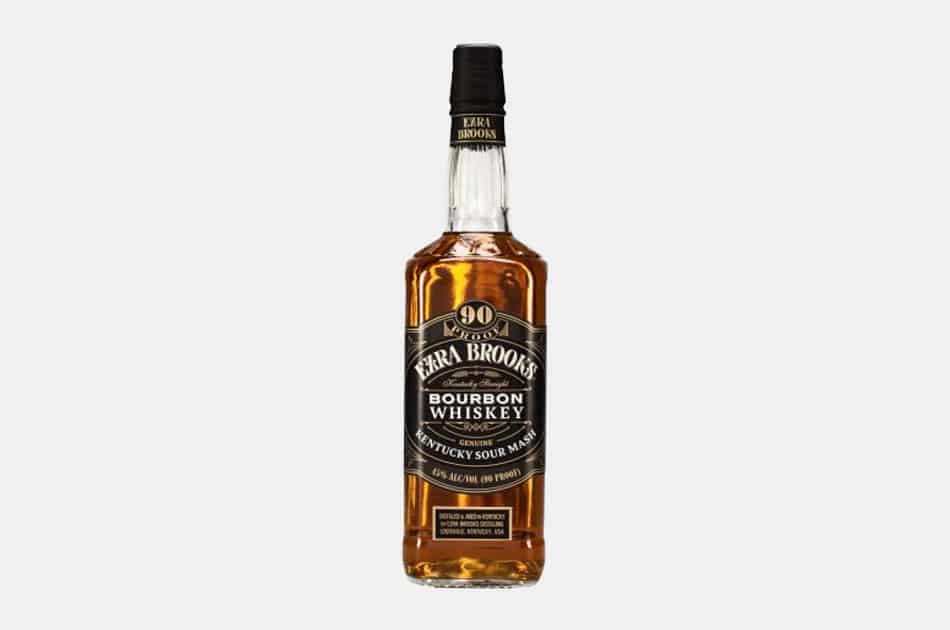 Ezra Brooks Kentucky Straight Bourbon Whiskey
Ezra Brooks plays the younger, lesser known brother to the saucy Rebel Yell — both solid entrants on our list and both produced by Luxco — who recently started up distilling operations in a shiny 18,000 square foot distillery in Bardstown, Kentucky. Ezra is a charcoal-filtered bourbon with a smooth, uncomplicated flavor and an agreeably warm finish.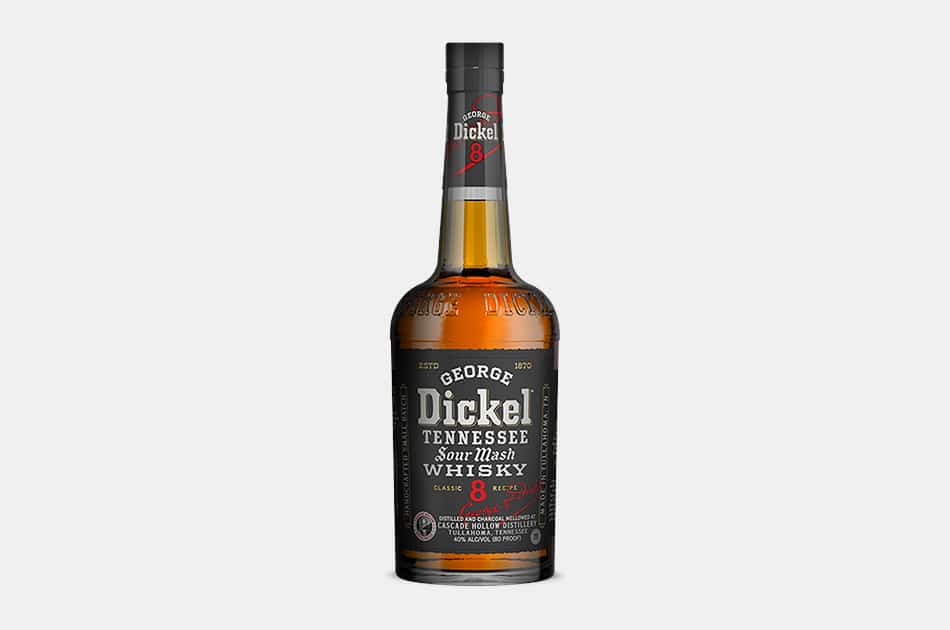 George Dickel Classic No.8 Whisky
I have early memories of my dad wearing a t-shirt with a line drawing of a dude in a tub and the caption, "Water's for washin', Dickel's for drinkin'" I had no idea what the heck. Of course, the tee was part of a long-running George Dickel campaign that encouraged Dickel over water (which was also good for fishin' and floatin'). Dickel's flagship whiskey, Classic No.8 is a classic Tennessee whisky (no 'e') that's smooth, smoky and very nice over ice. 
Rebel Yell Kentucky Straight Bourbon Whiskey
It's the whiskey that makes you do a lip snarl and cry "more, more, mo-a-ore." First created in Kentucky in the 1850s, the Rebel Yell brand has been bought and sold a number of times (owned for a while by Julian Pappy Van Winkle himself) and now lives at Luxco. The bourbon's distinguishing feature has always been its use of wheat instead of rye in the grain bill. Where rye is spicy, wheat is light, making Rebel Yell perfect for a summertime cocktail.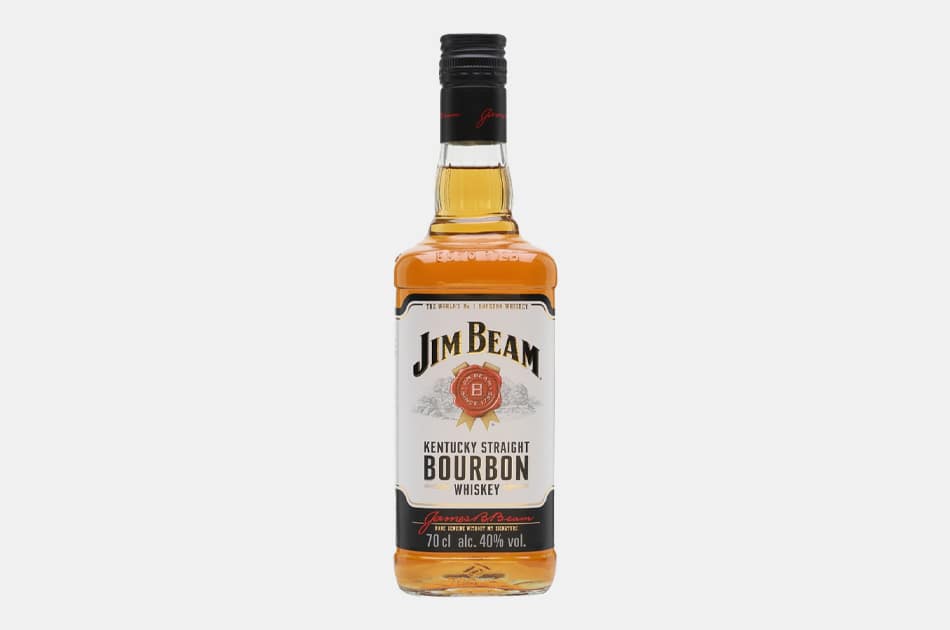 Jim Beam Bourbon Whiskey
Surely you need no introduction to Jim. He's been the number one bourbon in the world for many, many years running. The history of the brand echoes the history of bourbon itself, being one of the first to make the corn whiskey that we now call bourbon, back in 1795. Beam went through name changes, weathered Prohibition, and was eventually bought by Suntory to form the third largest distillery on the planet. Their white label bourbon is practically required for any booze cupboard, thanks to its reliable character and a flavor that is very much classic bourbon.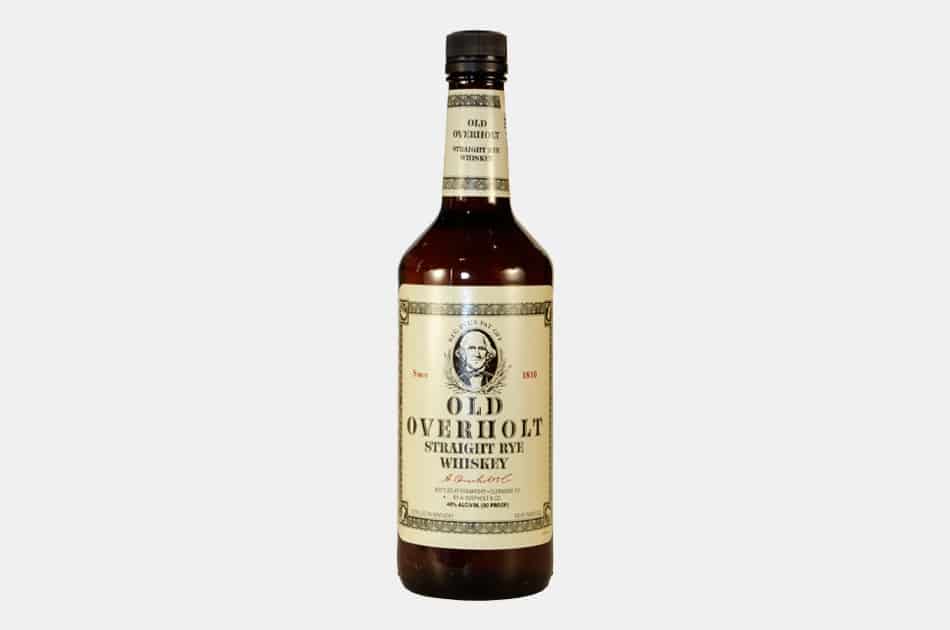 Old Overholt Straight Rye Whiskey
Old Overholt has stood as a representative standard rye for a couple hundred years. First distilled in Pennsylvania, where rye was more of a staple than corn, it's now distilled alongside Beam at the Claremont, Kentucky distillery. This mild almost floral rye is what you reach for when it's time to mix up an old fashioned.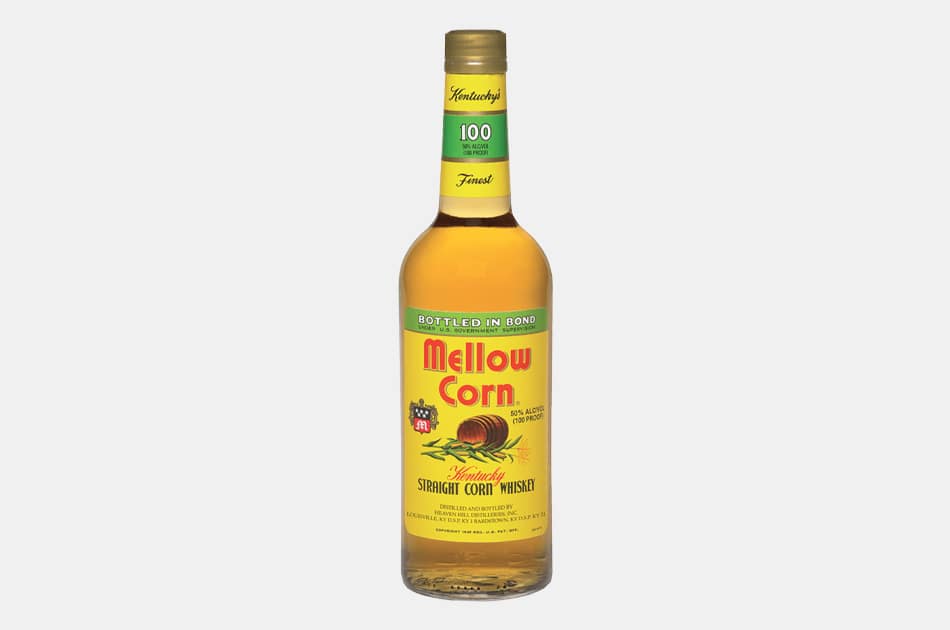 Mellow Corn Kentucky Straight Corn Whiskey
Another staple from Heaven Hill, Mellow Corn looks like it hasn't changed its label since the 1940s — and it hasn't changed its recipe much either. A rare example of corn whiskey on the market today, the recipe differs from bourbon by requiring at least 80% corn in the mash and, if it's aged at all, the barrel has to be previously used. The result is thinner and lighter than a bourbon and more fiery too. When it's not aged at all, corn whiskey also goes by the name of moonshine, though Mellow Corn has dutifully paid its taxes.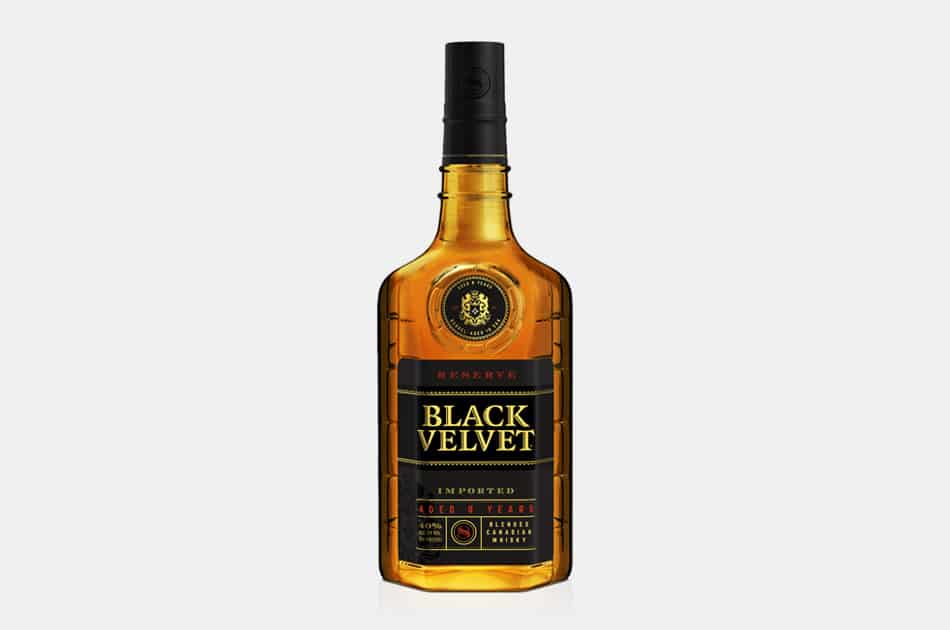 Black Velvet Reserve Aged 8 Years
You'll need to head on up to Canada for a whisky that's eight years old AND under $20. Black Velvet Reserve follows Canadian rules — which basically say the minimum 40% ABV whisky must be mashed, distilled, and aged in wood for at least three years — and all of it must be done in Canada. The Reserve is a step above Black Velvet's standard whisky with a deeper flavor and notes of wood and spice. It makes a very nice addition to hot apple cider.
Disclosure: Clicking on these links and making a purchase may earn us a small referral fee, at no extra cost to you. Learn more here.