10 Best Tennessee Whiskeys To Drink Now
There's no knowing whether whiskey originated in Ireland or Scotland – both claim to have been the first to distill this particular spirit and both make fine examples of the ultimate gentleman's liquor.  Then there are the American entries to the market, many of which have become recognized in their own right for distinctive flavors profiles.
Although Tennessee wasn't the first state in the union to start producing whiskey (Maryland, Pennsylvania, and Virginia got there first, near the turn of the 19th century), the Volunteer State has become renowned for distilleries generating some of the finest American whiskeys, dating back generations.
Naturally, the main problem facing modern whiskey aficionados is figuring out which Tennessee whiskey delivers the darkest hues, the richest aromas, and the most consistent and well-rounded flavor profiles.  It can be fun tasting your way across an entire state dotted with distilleries, but to save you some time and trouble, we've weeded out the duds to deliver ten of the best Tennessee whiskeys on the market today.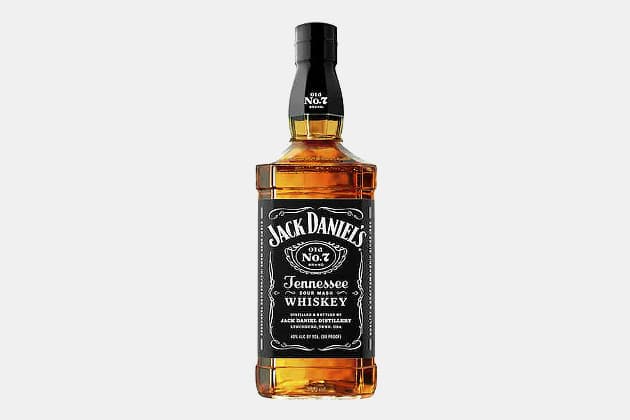 Jack Daniel's Old No.7 Tennessee Whiskey
The claim to fame for this sour mash whiskey is that it's been charcoal mellowed, which means every drop of the finished product has been filtered through ten feet of sugar maple charcoal before maturing in Jack Daniel's own, handcrafted barrels.  What makes Jack Daniel's products truly unique, however, is the fact that they're not bottled on an arbitrary timetable.  Only when master distillers judge the aroma and the balance of sweet and oaky flavors to be perfect is the product presented for public consumption. – Link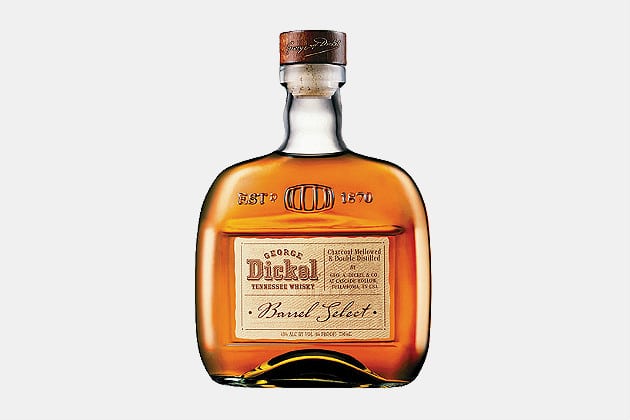 George Dickel Barrel Select
George Dickel whiskeys are quickly gaining ground as some of the finest on the market, perhaps due to handcrafting, distinctive flavors, and smooth, premium appeal that true whiskey lovers can appreciate.  Barrel Select bottles are aged 10-12 years and only ten barrels are personally selected by the distiller to be transformed into this unique, small-batch whiskey.  Charcoal mellowing and a unique aging process result in a whiskey that offers not only sublimely velvety mouthfeel, but also notes of vanilla and spice that linger long after the heat fills your belly. – Link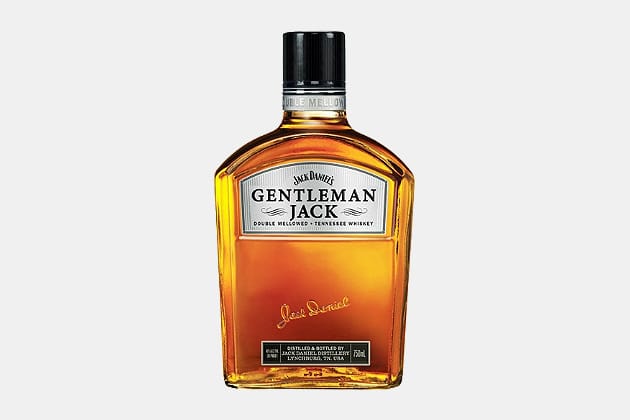 Jack Daniel's Gentleman Jack
Some whiskeys are best sipped with water or poured over a spherical rock.  Some are meant to be mixed with coke or other cocktail ingredients.  Then there are whiskeys that fall into another category entirely, one for which pouring anything but neat portions would be considered a crime.  Gentleman Jack fancies itself the latter, and it's hard to argue when the coppery liquid fills your glass and the remarkably smooth finish of double charcoal mellowed liquor fills your mouth with the rich flavors of caramel and vanilla. – Link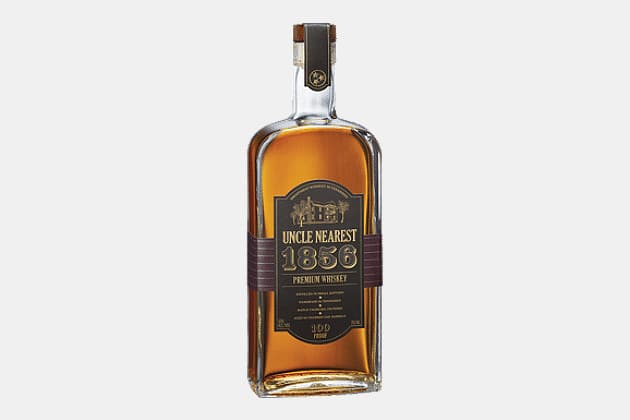 Uncle Nearest 1856
The region surrounding Lynchburg, TN is home to many a fine whiskey distillery, including well-known names like Jack Daniel's and Dickel.  Add Uncle Nearest to the bunch, with a story that reportedly dates back nearly two centuries and distilling techniques that may have served as the basis for the Lincoln County Process (filtering through sugar maple charcoal prior to oak barrel aging) that has become synonymous with Tennessee whiskey.  Whether it's true or mere local legend, this premium aged Tennessee whiskey has won world recognition for its flavor, which relies on local ingredients, double distillation, and aging to perfection. – Link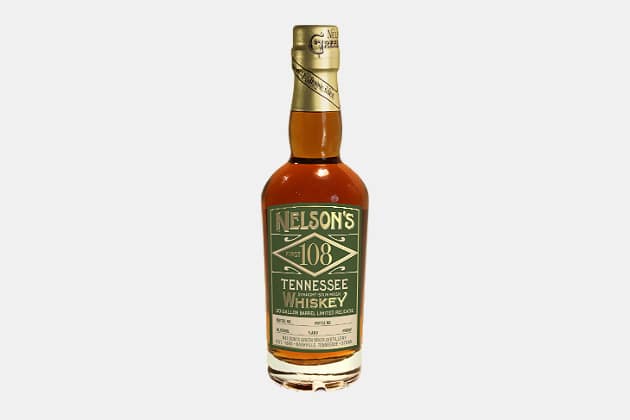 Nelson's First 108 Tennessee Whiskey
The name of this brand is derived from the number of years between Tennessee's statewide adoption of prohibition (1909) and the return of historic Nelson's Green Brier Tennessee to the whiskey market – 108 years, to be precise.  With the original recipe in hand and the addition of sugar maple charcoal mellowing, Nelson's filled 108 30-gallon barrels (smaller than normal for rapid aging) with liquor for two years before moving it to full-sized barrels (53 gallons) to complete the aging process.  The brown sugar, toffee, and butterscotch notes are a good stand-in for dessert. – Link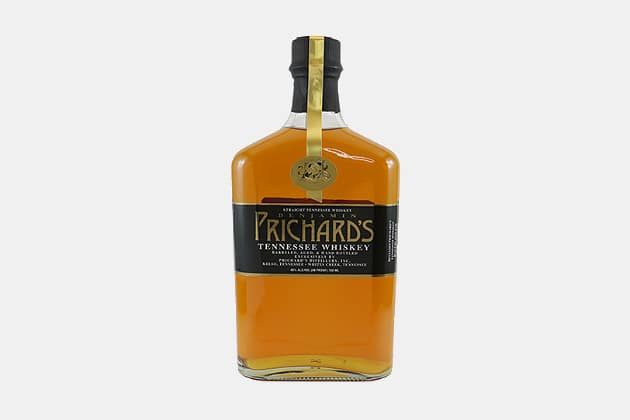 Prichard's Tennessee Whiskey
This fifth-generation whiskey started with Benjamin Prichard and continues today with the original recipe, consisting of white corn instead of the standard yellow preferred by most traditional bourbon and Tennessee whiskey manufacturers.  What does this do for the finished product?  It adds a bit of sweetness that stands out from the crowd.  This Tennessee whiskey is also unique in that it is exempted from the charcoal mellowing that typically defines the whiskies of this region.  While it might not taste exactly like what you expect from Tennessee whiskey, it's definitely distinctive and delicious in its own right. – Link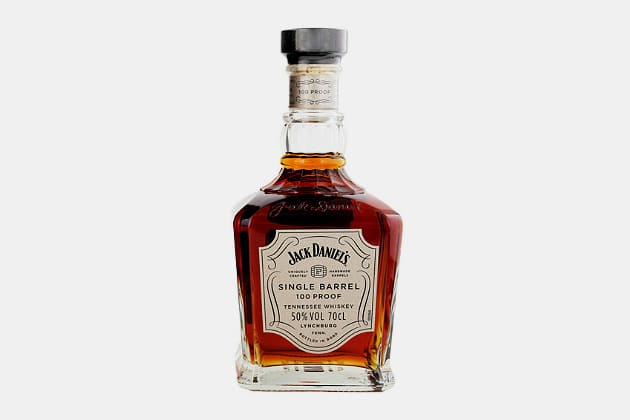 Jack Daniel's Single Barrel Whiskey
The first thing you're likely to note about the single barrel collection from Jack Daniel's is the rich, mahogany hue of the liquor, indicative of aging and complexity.  The Single Barrel Select offers notes of sweet fruit, caramel, and spice; the Single Barrel Rye is resplendent in ripe fruit and toasted oak; the Single Barrel Proof delivers Jack's trademark vanilla and toasted oak undertones (not to mention 125-145 proof cask strength liquor); and Single Barrel 100 Proof, as expected, offers 50% ABV, paired with heady aromas and complex flavors.  The last is only available at select duty-free airport shops globally. – Link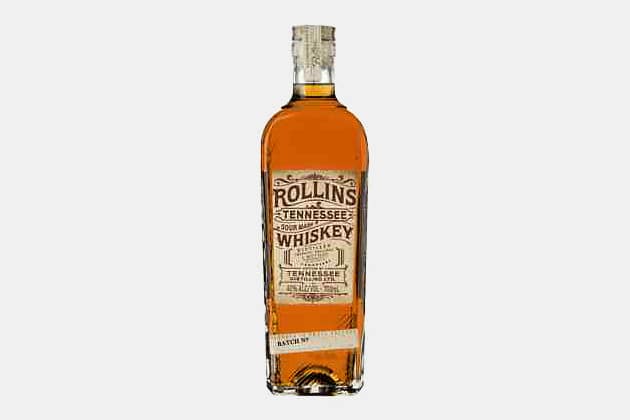 Rollins Tennessee Whiskey
Rollins is a relatively new addition to the Tennessee whiskey pantheon (despite their old-timey labels), but they rely on the tried-and-true Lincoln County Process, as well as locally-sourced ingredients, to create a corn and grain sour mash whiskey that's golden in color and packs a punch.  Vanilla and caramel crowd the aroma, while the flavor profile leans toward spicier notes of cinnamon and clove, rounded out by malt.  It's won a fair few awards already, and it's definitely worth a taste if you're looking for something new to add to your bar cart. – Link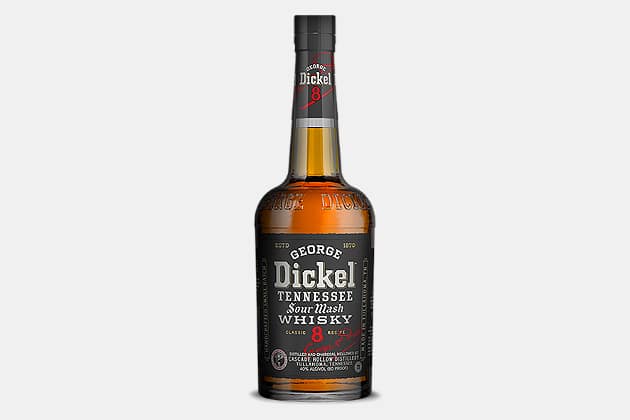 George Dickel Classic No. 8 Whisky
Another offering from Dickel, this bottle delivers bolder flavors than its Barrel Select brethren, but also a more accessible introduction to the brand.  You'll still get the smooth swallow and balanced flavor profile you expect from a handcrafted Tennessee whiskey, but you'll also enjoy sharp aromas of caramel and wood, as well as a strong, smoky finish, paired with sweet notes of maple and buttered corn.  This Dickel isn't for the faint of heart, but if traditional whiskey flavors are your preference, this is sure to become a regular addition to your liquor shelf. – Link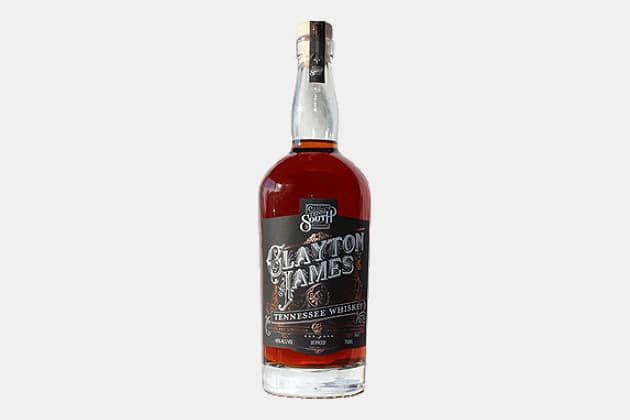 Clayton James Tennessee Whiskey
What differentiates one Tennessee whiskey from the next?  For Clayton James, it has to do with a clever twist on the traditional Lincoln County Process.  The white corn and grain mash is first fermented and copper pot distilled, after which the heads and tails are cut, leaving only the hearts for the aging process.  This discriminating practice yields a small batch, but it means that the charcoal filtering need not eliminate impurities, leaving it free to deliver unparalleled sweet and smoky appeal.  Take a taste and be transported. – Link