Autumn is a season awash with vibrant hues, as leaves transform into fiery halos adorning trees. No one can resist the deep satisfaction of crunching fallen leaves underfoot or inhaling the fresh scent of morning frost and the rustic tang of woodsmoke that are hallmarks of this transitional time of year. In addition, you can expect seasonal treats to hit the market, from sweet pumpkin spice lattes to a host of decidedly more adult beverages imbued with this ubiquitous seasonal squash.
Whether you're carving jack-o-lanterns with the family, hosting a haunted Halloween costume party for friends, or kicking back with a bowl of popcorn to watch your favorite horror flicks, it's once again time to sample some of the seasonal beers and ales crafted to deliver pumpkin-y perfection. Here are a few brews that will have you exclaiming, "Oh, my gourd!" and reaching for more.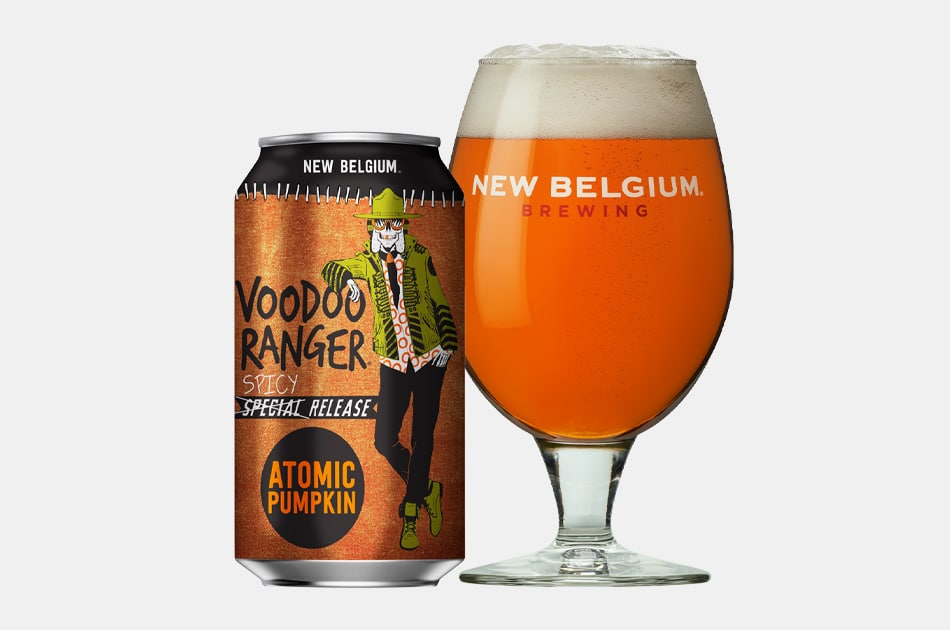 New Belgium VooDoo Ranger Atomic Pumpkin Ale
Pumpkin spice is a sweet blend of warm spices, including cinnamon, nutmeg, cloves, and more. While this flavor profile is ideal for pies and sickly-sweet lattes, you might not be keen to add it to your favorite libations. For those seeking an alternative with a kick, New Belgium delivers with a spicy pairing of cinnamon and chili peppers assured to add heat to your sweet with a slightly bitter finish, just a hint of capsaicin, and 6.4% ABV.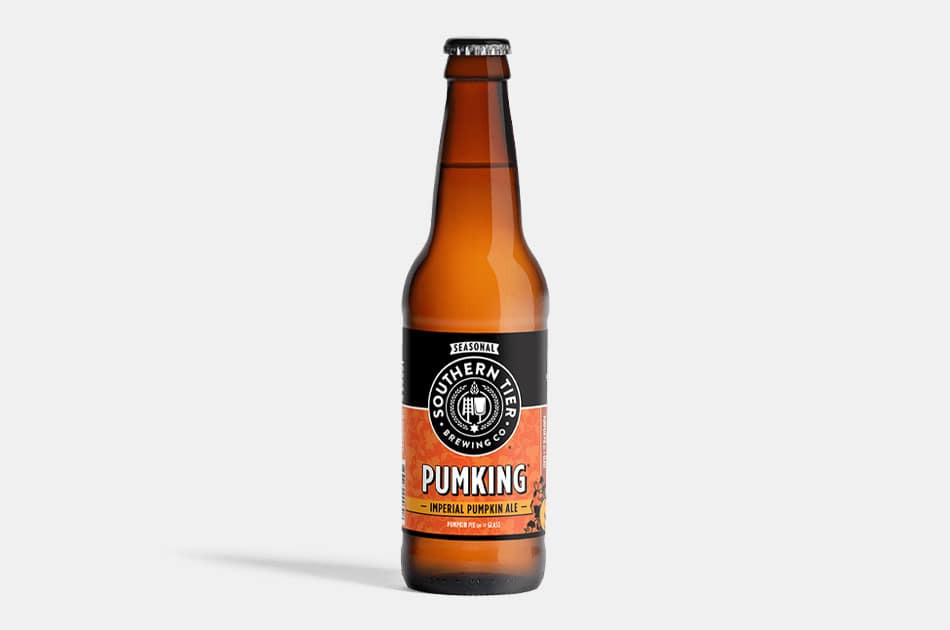 Southern Tier Pumking Imperial Pumpkin Ale
Apparently, the evil-eyed Pumkin seeks your fealty during this haunted season, and he plans to ensnare you with malty vanilla, cinnamon, clove, allspice, and nutmeg, wrapped in an 8.6% ABV beverage. Sample the medium-light body ale, featuring two varieties of hops and malts in a frosty bottle, or go for a richer, creamier version with canned nitro. Based on the Púca figure of Celtic folklore, Pumking promises to take you for a wild ride.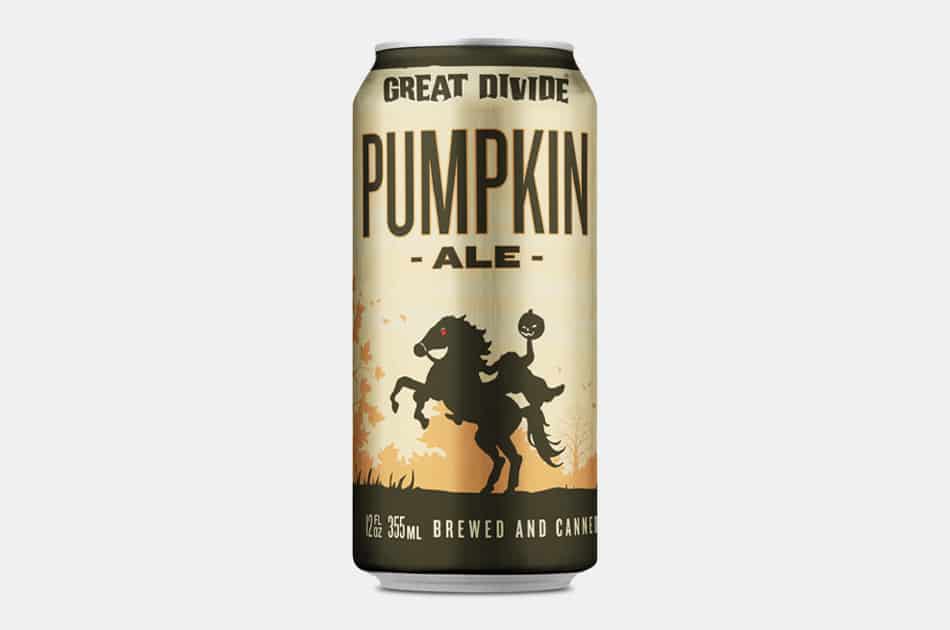 Great Divide Pumpkin Ale
This is one you'll want to buy for the imagery alone, with the iconic silhouette of the headless horseman front and center. However, when you crack the can, you'll be treated to a toasty brown ale that's perfect for fall. A wallop of pumpkin is paired with brown sugar and spice, but grounded by malt to create a rich, nuanced palate-pleaser you can sip all day, thanks to a manageable 6.5% ABV.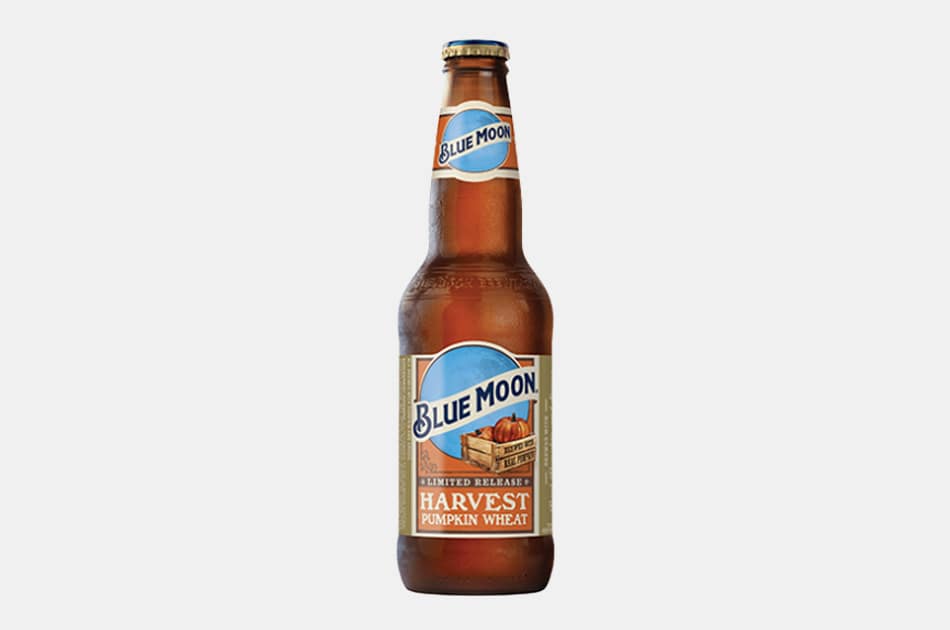 Blue Moon Harvest Pumpkin Wheat Beer
Classic Blue Moon is a citrusy standby during the summer months, when the bright notes of orange offer the perfect complement to greasy burgers and tangy BBQ. For fall, make the switch to richer Pumpkin Wheat, featuring real pumpkin (not pumpkin flavor) and the classic pumpkin spice combo. Pair it with savory soups, hearty beef stews, and all the comfort foods that populate the autumnal season.
Shipyard Brewing Smashed Pumpkin
The name of this big-bodied brew isn't undeserved – with 9.0% ABV, it's headier stuff than your average beer. Luckily, the marriage of fruity pumpkin flavors and warm, spicy nutmeg makes this earthy ale an ideal seasonal sipper when soaking up the sun's weak rays as you squeeze in the last few cookouts of the year. The addition of subtle Willamette and Hallertau hops offers just the right piquancy to offset the pumpkin pie tilt.
Dogfish Head Punkin Ale
Dogfish Head opened under the questionable directive of crafting "off-centered ales for off-centered people", and while brews like Chocolate Lobster can be a bit intimidating to the uninitiated, pretty much everyone can get behind tamer concoctions like Punkin Ale, with a moderate ABV of 7.0%. Pumpkin, brown sugar, cinnamon, and spice add subtle shades of flavor to this full-bodied brown ale, originally released in 1995 and still going strong.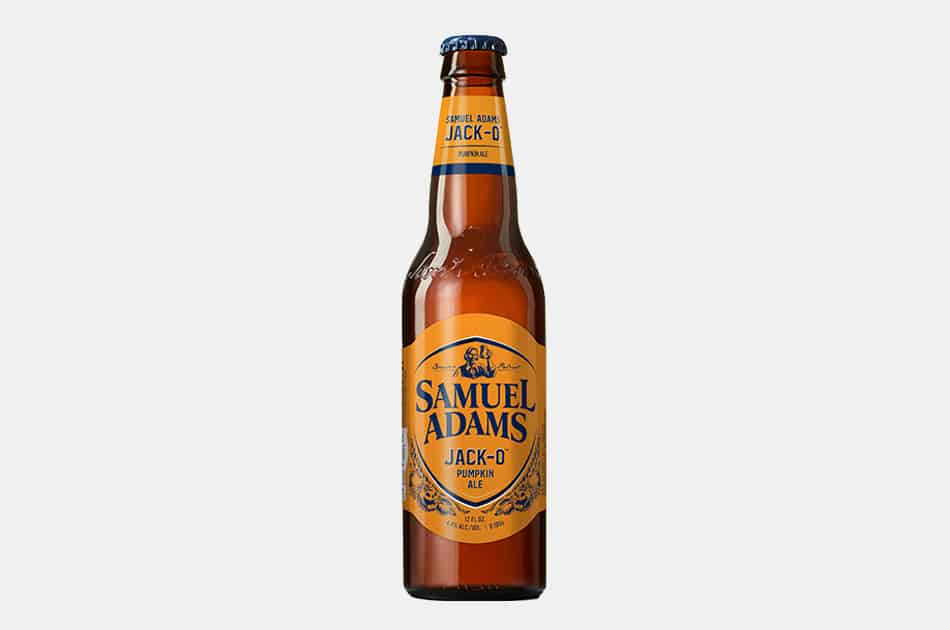 Sam Adams Jack-O Pumpkin Ale
No stranger to seasonal suds, Sam Adams is known for well-liked, limited-release libations, including Summer Ale, Octoberfest, and Winter Lager, just to name a few. They've also tried their hand at more than one pumpkin potion, from the pie-like Harvest Pumpkin Ale to Fat Jack Double Pumpkin Ale, which skews surprisingly short on its titular flavor. How does Jack-O Pumpkin measure up?  This shandy-style ale is just 4.4% ABV, so it's easy drinking, and the pairing of pumpkin with citrus is a zesty surprise that goes great with everything from savory meatloaf to grannie's sweet potato pie.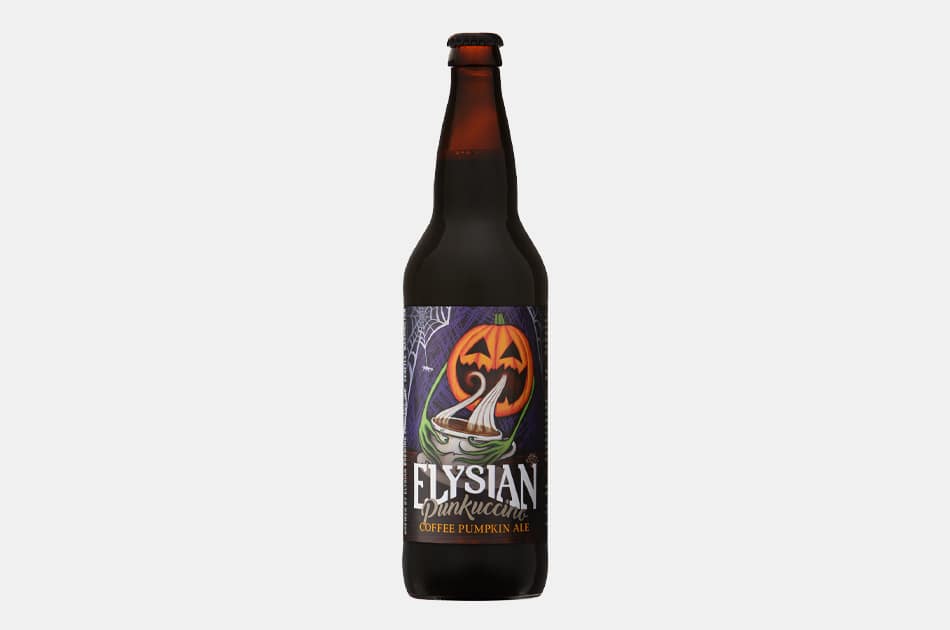 Elysian Punkuccino Pumpkin Ale
This brand is adored by craft beer aficionados and mainstream drinkers alike, perhaps because they've come up with over 350 different craft beers since opening their doors in 1996. Their quirky names and eye-catching graphics probably don't hurt, either. Case in point: Punkuccino, a coffee pumpkin ale that ostensibly adds 6.0% ABV to your pumpkin spice latte. Don't expect to find actual pumpkin flavor here – instead you'll get pie spices (cinnamon, nutmeg, etc.) paired with chocolate malt and a short shot of Portland's finest Stumptown coffee for a seasonal special that's weirdly wonderful.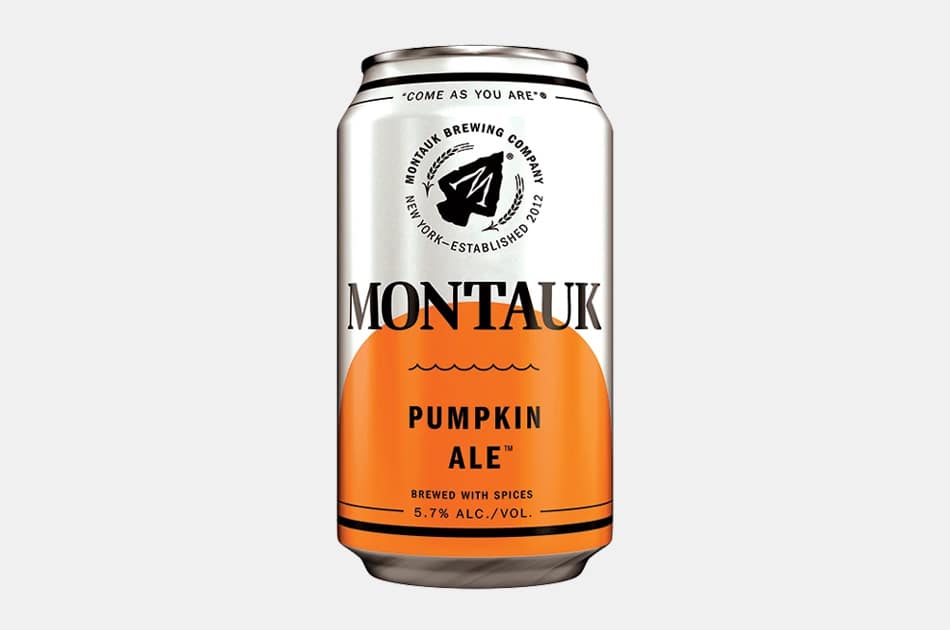 Montauk Pumpkin Ale
The hamlet of Montauk, NY, located on the eastern tip of Long Island, is no stranger to changing seasons, and until Montauk Brewing Company opened in 2012, this locale was probably best known for its iconic New England lighthouse. Just in time for fall weather, the brewery offers their 5.7% ABV Pumpkin Ale, featuring a light, easy-drinking marriage of pumpkin spice and subtle hops to accent your autumnal afternoons or see you through the next Nor'easter.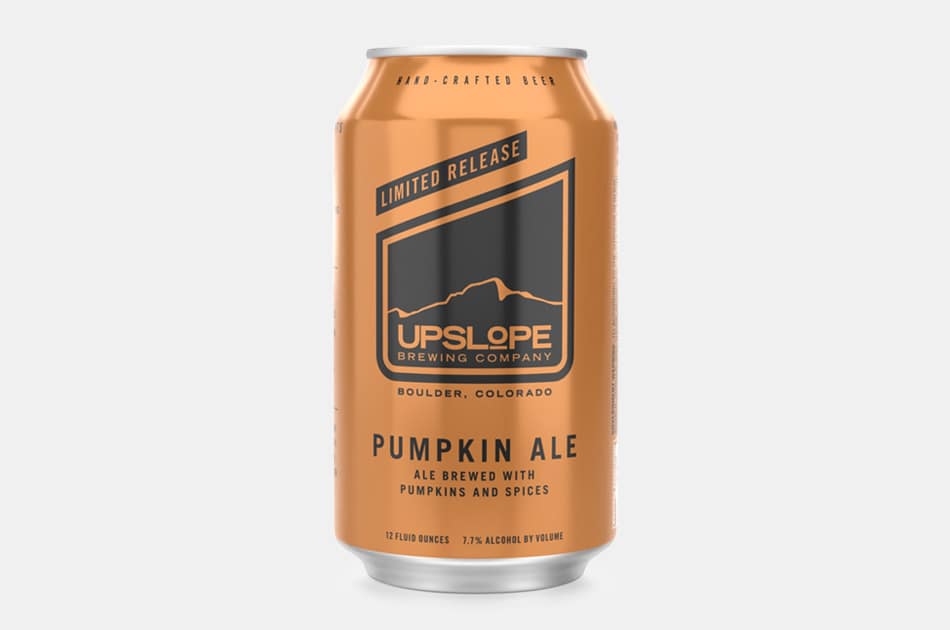 Upslope Brewing Pumpkin Ale
The coppery can is redolent of the warmth of cinnamon, spice, and everything nice, but what really makes this seasonal ale hum is the use of organic baby bear pumpkins, along with the expected pumpkin spice, albeit a custom blend of six spices that leave you pleased, if a bit perplexed. The caramelly malt makes for a pleasant base, but you'd better like spice, because it dominates the palate of this 7.7% ABV ale.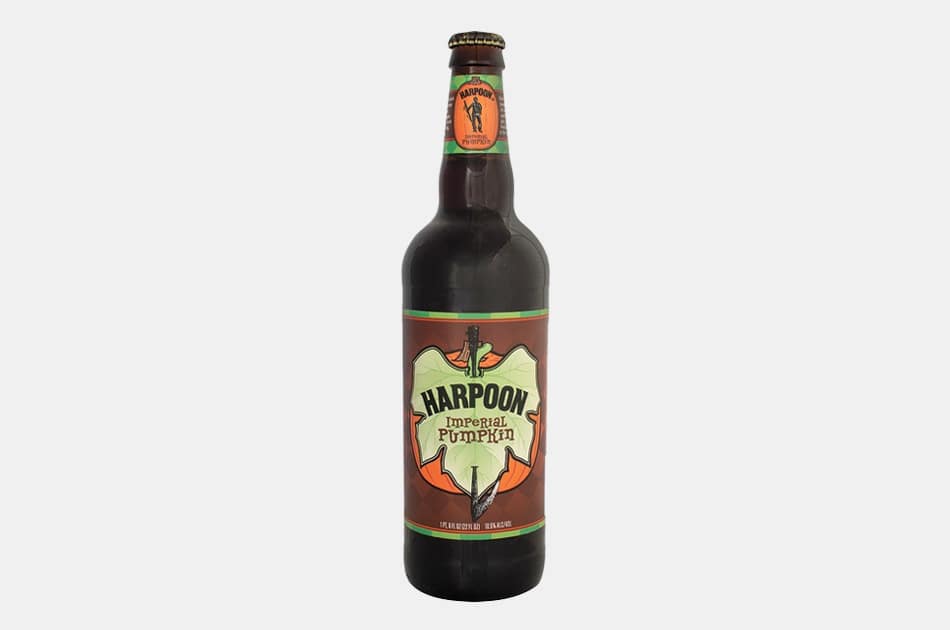 Harpoon Imperial Pumpkin
If you like fresh pumpkin, reach for your Harpoon…Imperial Pumpkin, that is. This blend of imperial stout and pumpkin ale is endowed with fresh pumpkin puree, paired with molasses, cinnamon, nutmeg, and roasted malts for a warm, full-bodied beverage that acts as the perfect antidote to chilly, fall weather. Notes of pumpkin pie, dried fruit, and chocolate pair better than you might imagine, with 10.5% ABV that'll have you feeling toasty in no time.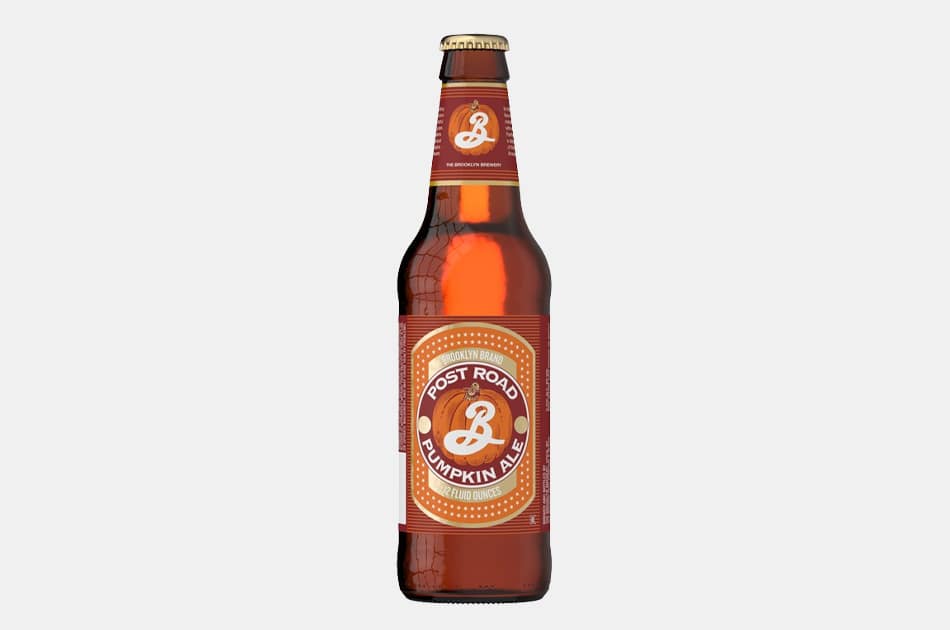 Brooklyn Brewing Post Road Pumpkin Ale
You might think the term "colonial style pumpkin ale" is something of a misnomer, but American colonists, bereft of brewing staples in the new world, made due with whatever was on hand, including the pumpkin patch. A modern twist on traditional pumpkin ales, this 5.0% ABV beverage features pounds of real pumpkins paired with a hint of nutmeg and heirloom malts for a warm, sweet flavor that goes great with seasonal dishes like roast turkey, ham, mac and cheese, and other favorite comfort foods.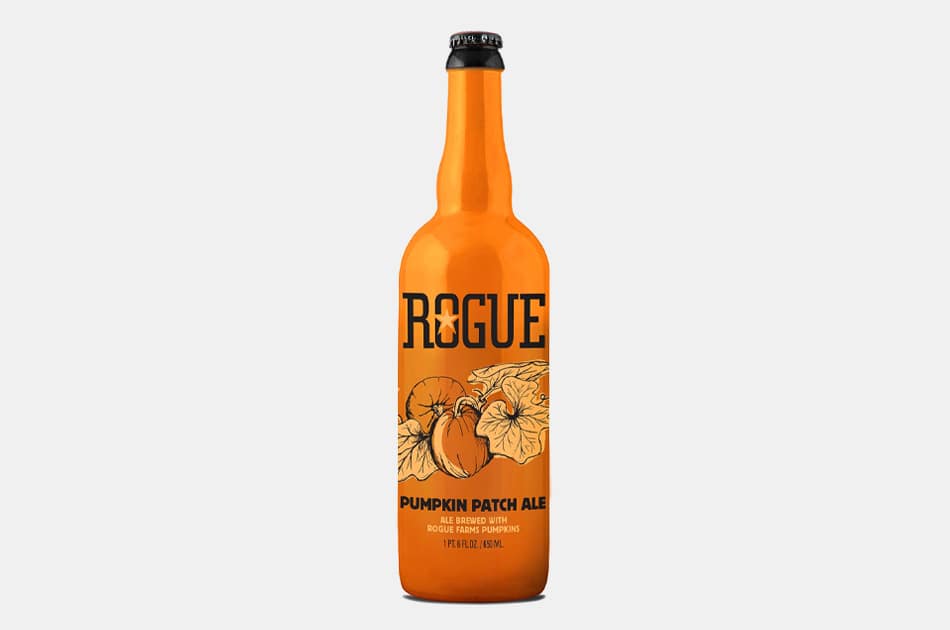 Rogue Pumpkin Patch Ale
It's hard to mistake Rogue's pumpkin-hued bottle for anything other than pumpkin ale, and indeed, the name of the brew is fitting, considering the namesake gourds are sourced from a Rogue Farms patch adjacent to their hop yard. Once picked, the pumpkins are roasted and tossed in a brew kettle with a handful of malt varieties, as well as orange peel, cinnamon, cloves, cardamom, vanilla, and other spices, creating a flavorful, seasonal brew with 6.1% ABV.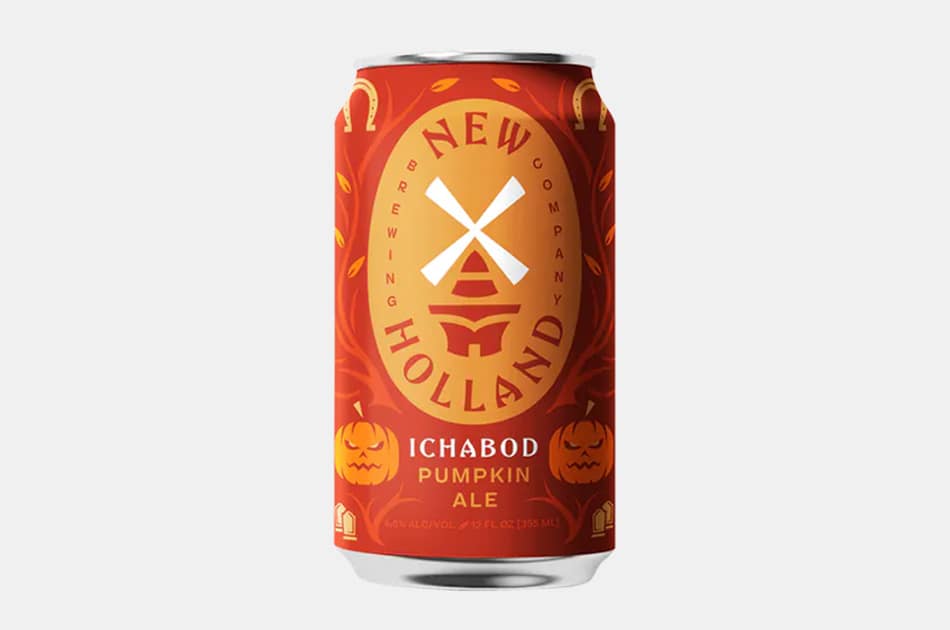 New Holland Ichabod Pumpkin Ale
The fictional figure who uncovered the truth behind the legendary headless horseman of Sleepy Hollow acts as the namesake for this New Holland Ale, imbuing the brew with a backstory perfectly suited to the haunted Halloween season. Malted barley acts as a base for real pumpkin, cinnamon, and nutmeg, creating a simple, well-rounded offering that won't overwhelm the palate – or the senses, with just 4.5% ABV.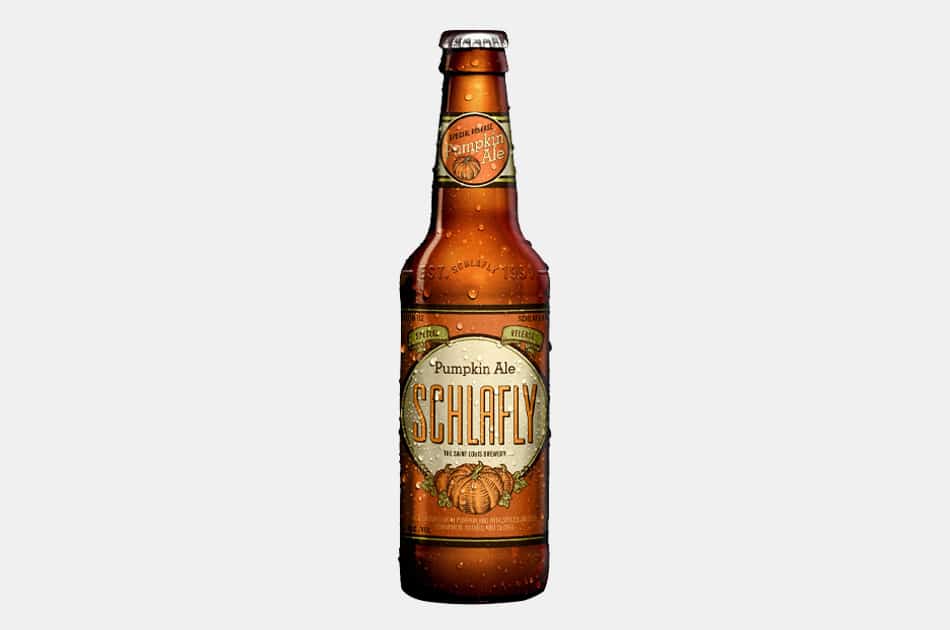 Schlafly Pumpkin Ale
With 8.0% ABV, this ale isn't for the faint of heart, but it is eminently drinkable, thanks to a carefully balanced recipe that delivers the warmth of caramel, offset by refreshing ginger. Fresh pumpkin features prominently, but an infusion of cinnamon, clove, nutmeg, and other pumpkin pie spices turns this sweet, beloved seasonal draft into a beverage that might reasonably be compared to pumpkin pie in a bottle.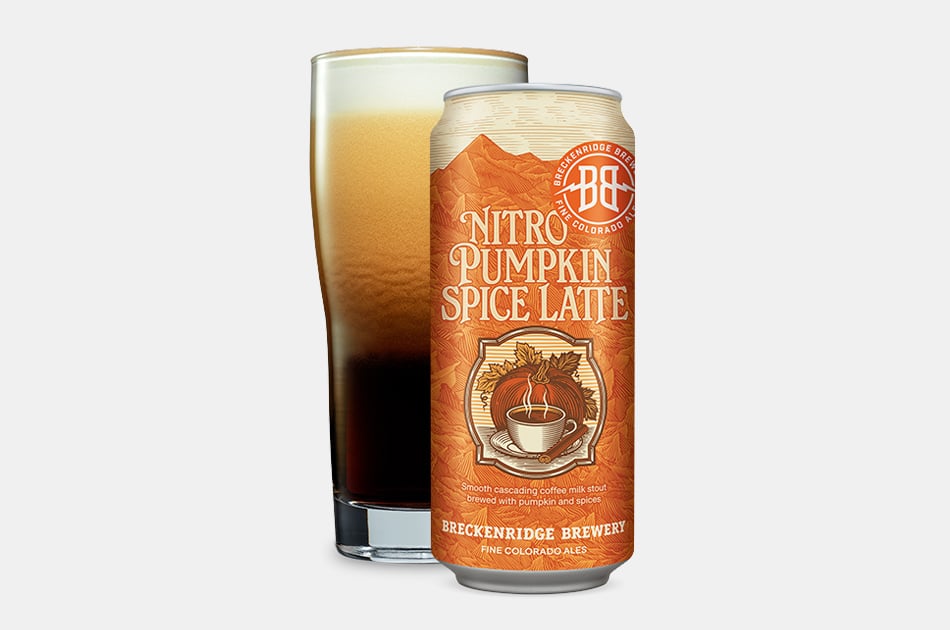 Breckenridge Nitro Pumpkin Spice Latte
It's hard to deny the smooth, creamy appeal of nitro brews, especially when you're talking about spiced pumpkin beverages. This one might sound a bit odd, with ingredients like cold pressed coffee and vanilla added to expected pumpkin and spices like cinnamon, nutmeg, and cloves, but the near-perfect balance ensures that no single flavor overwhelms in this truly distinctive beer that adds malty overtones and 5.5% ABV to your favorite morning brew.
Disclosure: Clicking on these links and making a purchase may earn us a small referral fee, at no extra cost to you. Learn more here.
freestar.config.enabled_slots.push({ placementName: "gearmoose_leaderboard_btf", slotId: "gearmoose_leaderboard_btf" });