Thanks to today's legions of craft brewers, there's hardly a holiday that goes by without its own special brews. That's doubly true for Halloween, though, where most brewers put on their mad scientist hats and go to work crafting the finest spooky, fall-themed beers.
We've collected an even 10 beers perfect for celebrating this seasonal transition, with everything from hazy IPAs to pumpkin-stuffed ales and rich imperial stouts. So why not trade out your personal bag of Halloween candy for a more adult indulgence?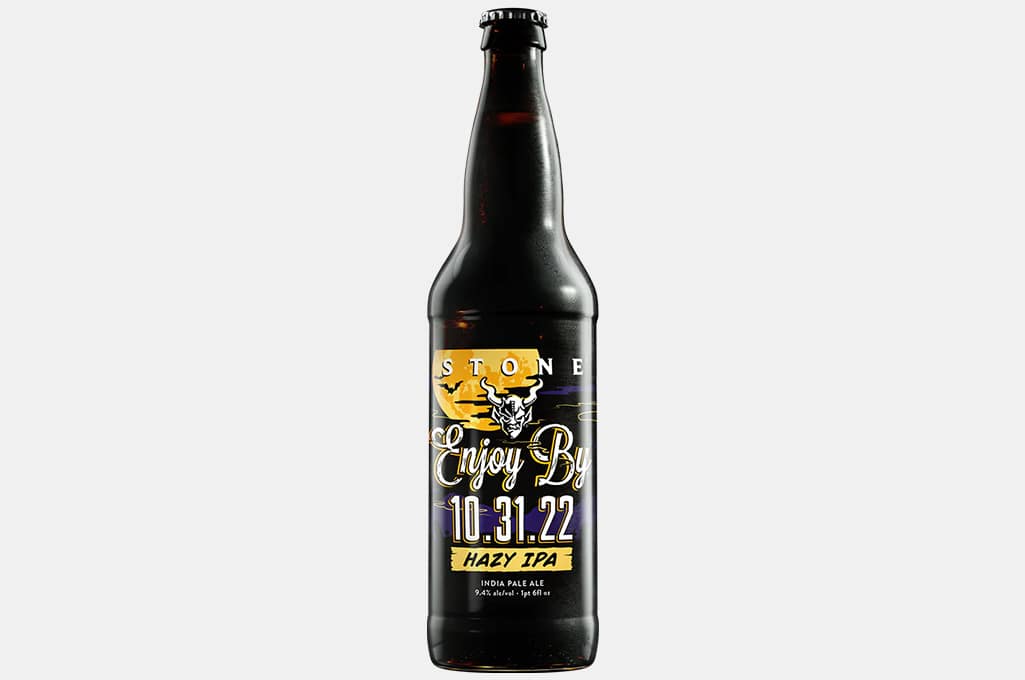 Stone Brewing Enjoy by 10.31.22 Hazy IPA
Stone Brewing is legendary in the craft beer world for their novel and innovative approach to brewing—and this is best epitomized in their "Enjoy By" series of beers. Brewed and bottled with a specific drink by date in mind, they're some of the freshest examples of IPAs that you can drink outside of heading to the Stone taproom. Their Enjoy By 10.31.22 is a particularly forceful hazy IPA, with a whopping 9.4 percent ABV that's loaded with huge tropical hop flavors. Grab one while you still can, and turn your All Hallow's Eve into an especially fresh tasting party.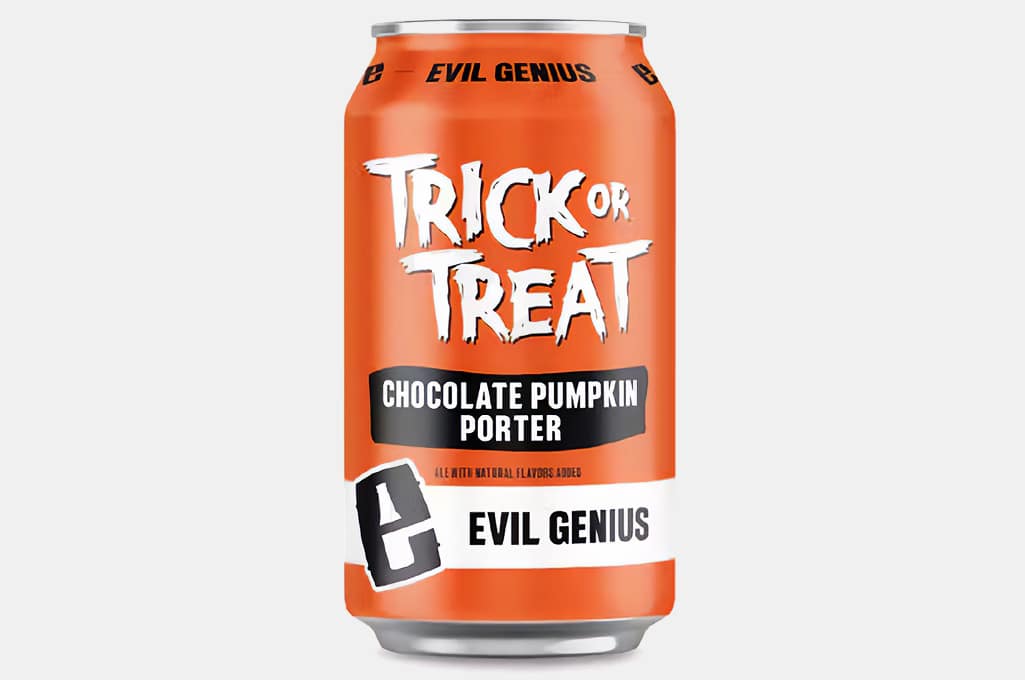 Evil Genius Trick Or Treat Porter
Chocolate. Pumpkin. Porter. That's the powerful fall-flavored trio found in Evil Genius's Trick Or Treat Porter—but it's far from where the robust autumnal flavors end. Rich additions of cinnamon, clove, and nutmeg round out the sweet and roasty malt base for this beer, which has just enough hops to provide balance to intensely confectionary flavors. That's all carried by a respectable 7.8 percent ABV, making the Trick Or Treat Porter a perfect way to warm up on a chilly Halloween night.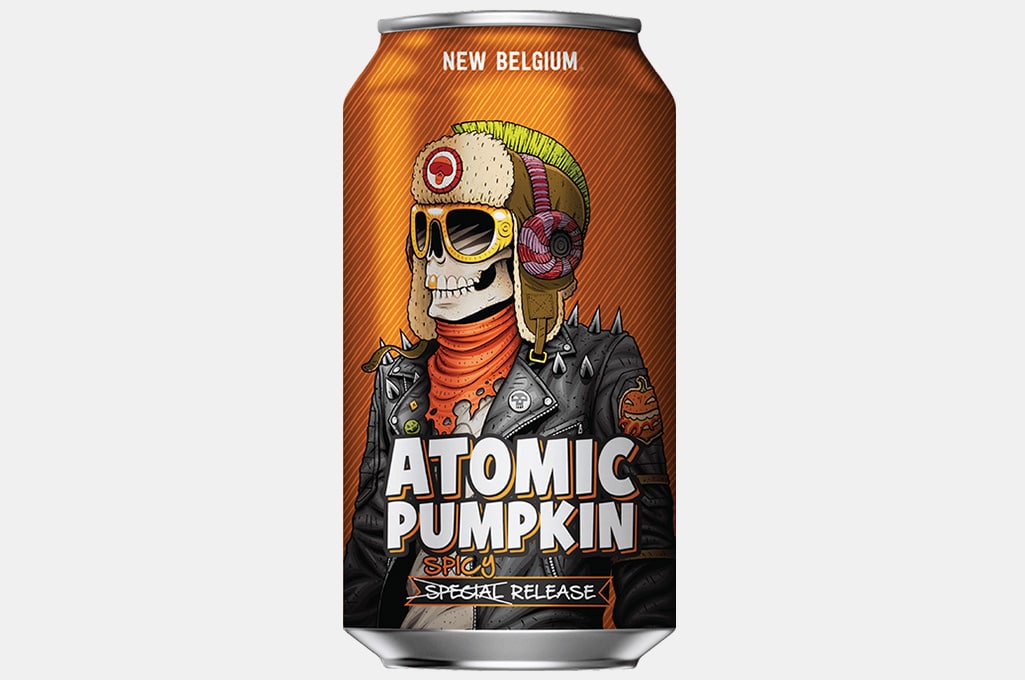 New Belgium Voodoo Ranger Atomic Pumpkin
For a long while, pumpkin beers had a bad rap in the craft brewing world. That was with good reason, too, as they were often heavily sweetened to the point of being syrupy—good luck drinking a full pint. That's all changed in the past few years, and New Belgium's Voodoo Ranger Atomic Pumpkin is a fine example of the new wave of pumpkin beers. Spiced with cinnamon and habanero chili peppers, it's a bold and flavorful take on the classic fall style that will have you coming back for sip after spice-laden sip.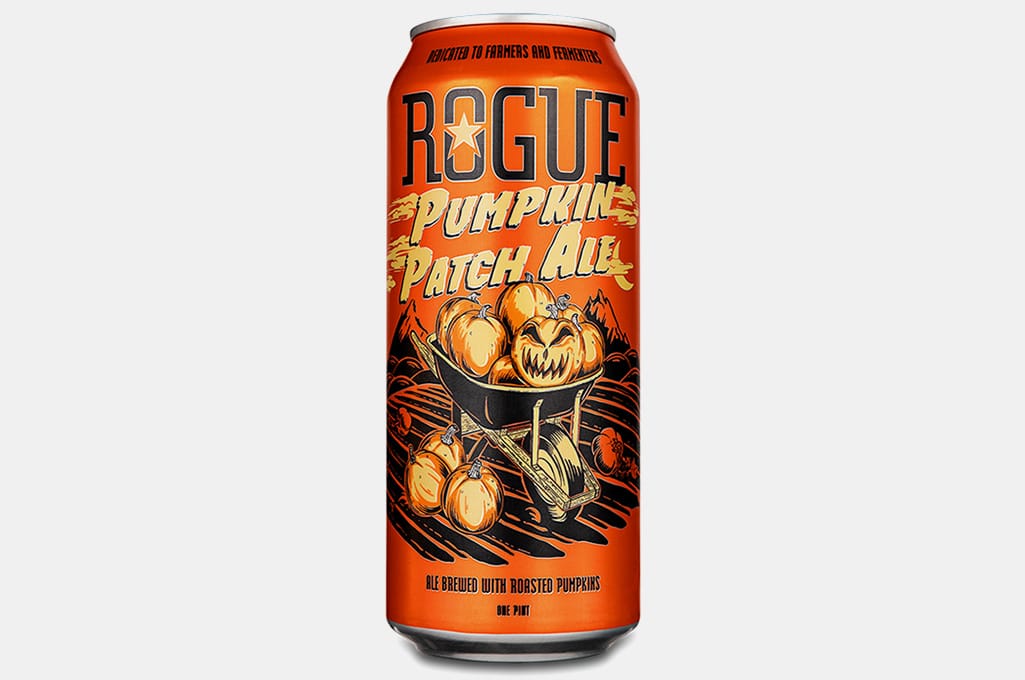 Rogue Pumpkin Patch Ale
Portland, Oregon's Rogue Brewing Company is a longtime favorite brand of ours, due in large part to their success with strange and experimental beer styles. Their Pumpkin Patch Ale is a modern classic, and one of the most drinkable pumpkin beers on the market today. It starts with a tame 6.1 percent ABV, then uses a hearty addition of hand-chopped and -roasted pumpkin to bring out full-flavored sweetness. That's balanced by a moderate addition of hops for bitterness, and rounded out with orange peel, cinnamon, cloves, cardamom, vanilla, ginger, and nutmeg. Pro tip: Try warming this beer up on the stovetop once the weather really starts to get cold; its spices will really shine through.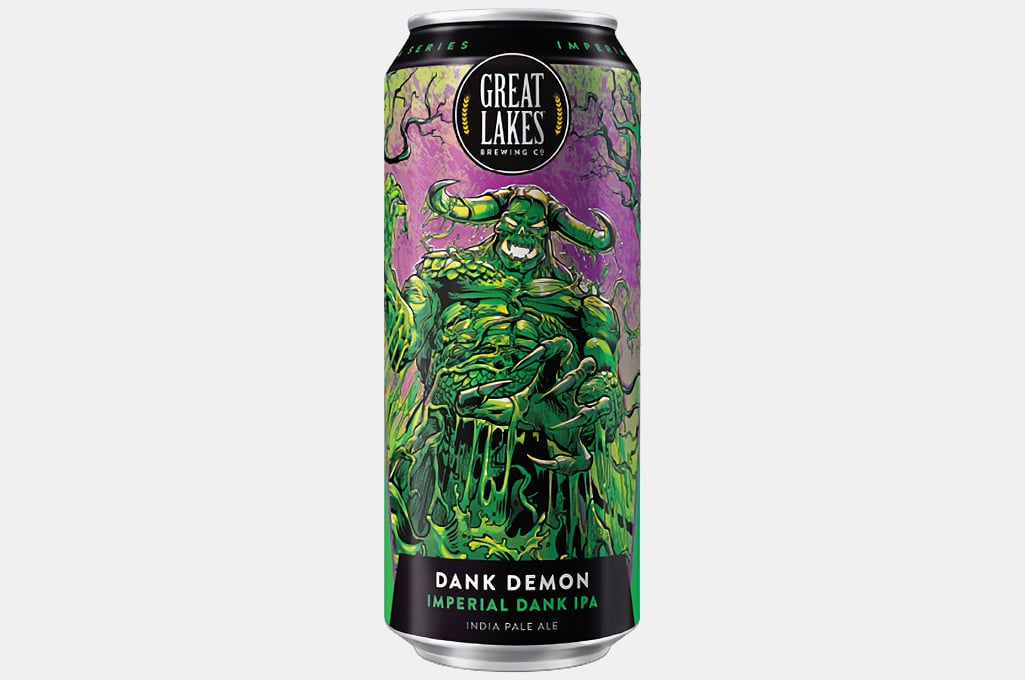 Great Lakes Brewing Dank Demon Imperial Dank IPA
The weather gets particularly cold in Cleveland, Ohio, even in the first parts of fall (that comes with being right near the Great Lakes). That's why Great Lakes Brewing specializes in high gravity beers like the Dank Demon—a funky and powerful IPA that's still smooth and drinkable even at 8 percent ABV. Its combination of Apollo, Eureka, and Altus hops give layer after layer of leafy and resinous flavors and aromas, and the underworld-inspired can art makes it an ideal choice to drink at your next Halloween party.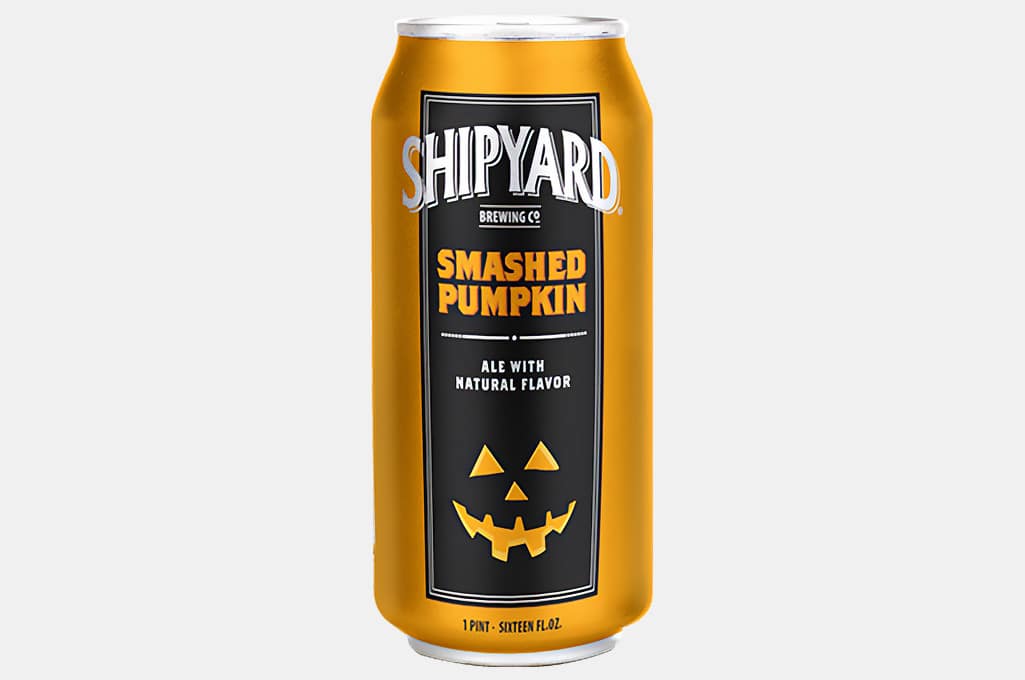 Shipyard Brewing Smashed Pumpkin Ale
You say you want pumpkin? Oh, Shipyard has pumpkin for you—a can full of 9 percent ABV pumpkin ale, in fact. It's about as robust and pumpkin-filled as a beer can be, with light and pale malts giving just enough of a platform for the loads of pumpkin to shine through. A tiny touch of nutmeg combines gracefully with Willamette and Saphir hops for a pleasant aroma and just enough bitterness to offset pumpkin's natural sweetness. Just take this one slowly, as its easy drinking nature can really let that alcohol content sneak up on you.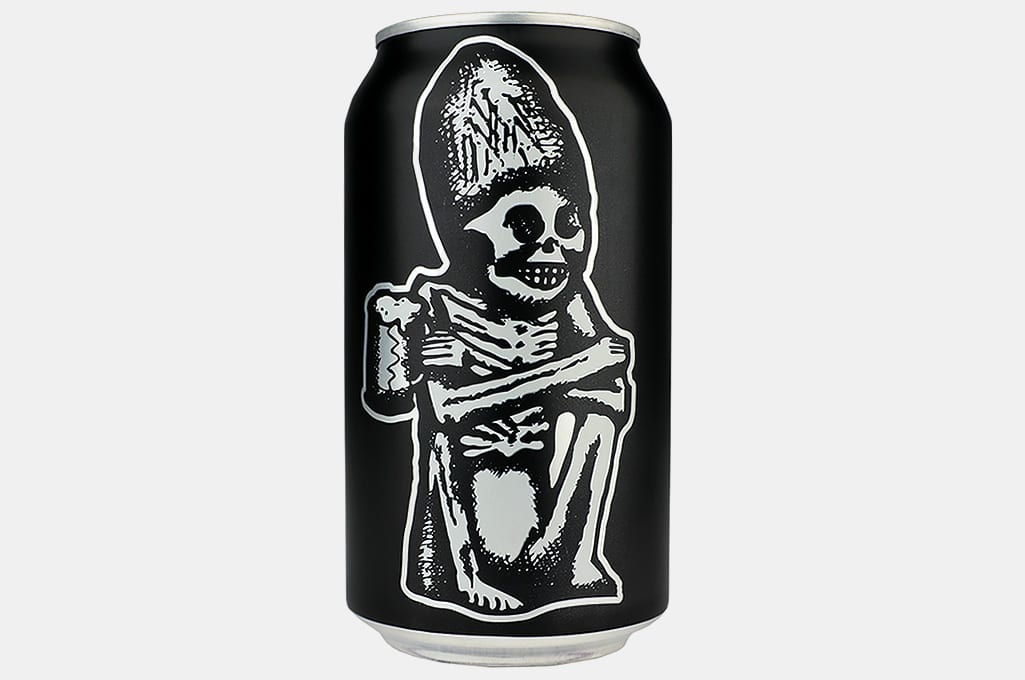 Rogue Dead Guy Ale
For a different take on Halloween-themed beers, we return to another modern classic from Rogue Brewing Company: Their Dead Guy Ale. There's no pumpkin or spice to be found here—instead, just a solid Maibock-style ale with a deep honeyed color, malty aroma, and rich and hearty flavor. Its balanced roasty and malty character have won the Dead Guy nine different medals in international beer competitions, making it the most well-decorated draft on this entire list. A classic year-round, it really shines during the spooky season.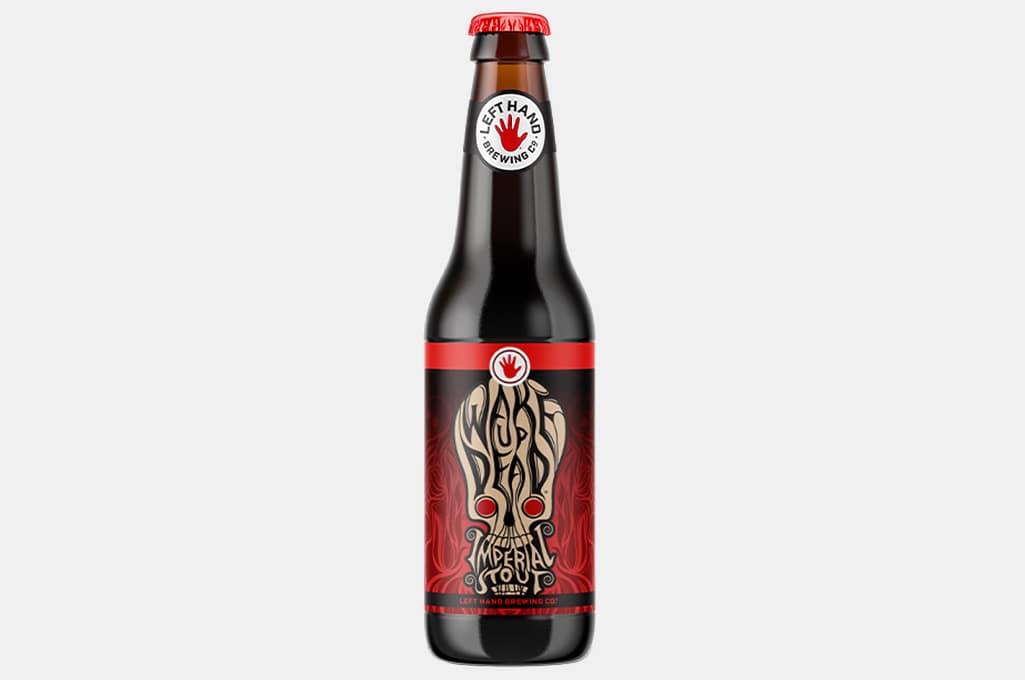 Left Hand Brewing Wake Up Dead Imperial Stout
Two potent esoteric images combine in one beer: The Left Hand path of witchcraft, and the living dead, all wrapped up nicely in Left Hand Brewing's Wake Up Dead Imperial Stout. It's an incredibly formidable beer, coming it at 10.2 percent ABV—almost as strong as a standard red wine. And thanks to a complex selection of grains as its malt base, the Wake Up Dead stout has layers of dark chocolate, stewed fruit, and roasted coffee flavors. Best enjoyed in a goblet, and drank with appropriate respect so that you don't wake up dead hungover the next day.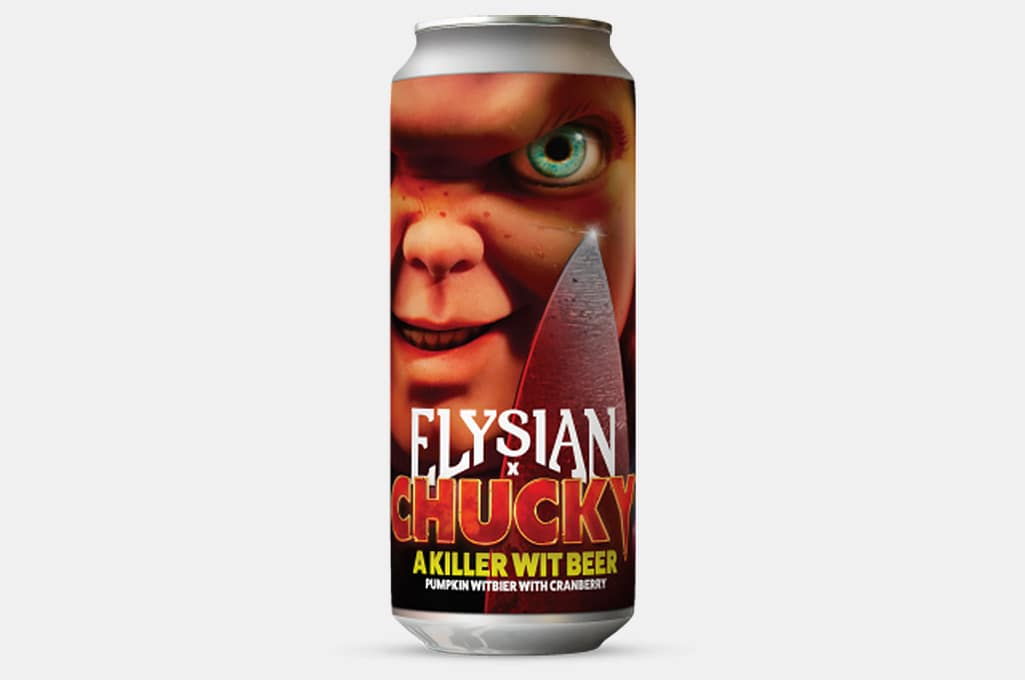 Elysian Brewing x Chucky Killer Wit Beer
What better way to toast the Halloween season than with a beer that celebrates an iconic horror classic? Made in collaboration with USA Network and SyFy, Elysian Brewing's Chucky Killer Wit Beer pays its respects to the killer doll's legacy. Made with both pumpkin and cranberry, this wheat beer pours with a hint of blood red color as well as aromatic accents of chamomile and cinnamon. So grab a pack to share with your friends, then turn off the lights, plug in your favorite horror film, and get ready for the fright of your life.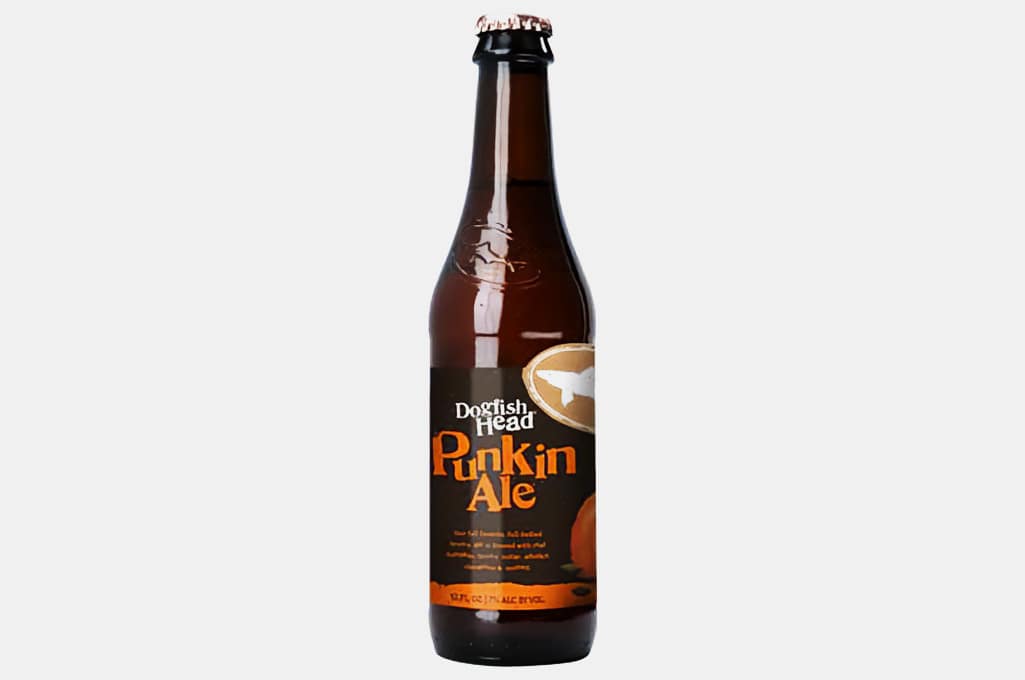 Dogfish Head Punkin Ale
Last but not least, we have one of our favorite pumpkin beers of all time: Dogfish Head's Punkin Ale. A rich and malty brown ale at heart, the Punkin Ale is lovingly flavored with roasted pumpkin as well as just a hint of brown sugar and baking spices. It's like fall wrapped up in a big cozy blanket and then stuffed into a bottle. And better yet? It's named after a south Delaware festival called Punkin Chunkin that you're definitely going to want to check out.
Disclosure: Clicking on these links and making a purchase may earn us a small referral fee, at no extra cost to you. Learn more here.
freestar.config.enabled_slots.push({ placementName: "gearmoose_leaderboard_btf", slotId: "gearmoose_leaderboard_btf" });