In the whisk(e)y making process, you don't need a lot of flavoring. That's because the flavors of caramel, charred wood, and vanilla that are closely attributed to bourbon and Scotch and the spicy, peppery flavors of rye come from various combinations of simple ingredients like water, malted barley, wheat, rye, and corn as well as maturation in various forms of wood. That's pretty much it.
But, sometimes, after (or during) the aging process, distillers add extra ingredients to give their whiskeys different, unique flavors. These include (but are not limited to) chocolate, peanut butter, maple, cinnamon, and mint. This is how a flavored whiskey is created. While whiskey purists aren't big fans of this style, this doesn't stop it from being one of the most popular segments of the whiskey marketplace.
Take Fireball for example. This Canadian-produced cinnamon-flavored whisky isn't for everyone. But if you've ever been to a tailgate, college party, or random get-together, there's a good chance you've taken a shot or sipped this whiskey that tastes more like melted down Hot Tamales than Crown Royal.
While Fireball is a bit abrasive to most palates, hence the fact that it's commonly used as a shooter, there are myriad other flavored whiskeys worthy of mixing and slow sipping. Each with subtle, nuanced flavors that work perfectly with the aged whiskeys they're melded with. Check out the ten best below.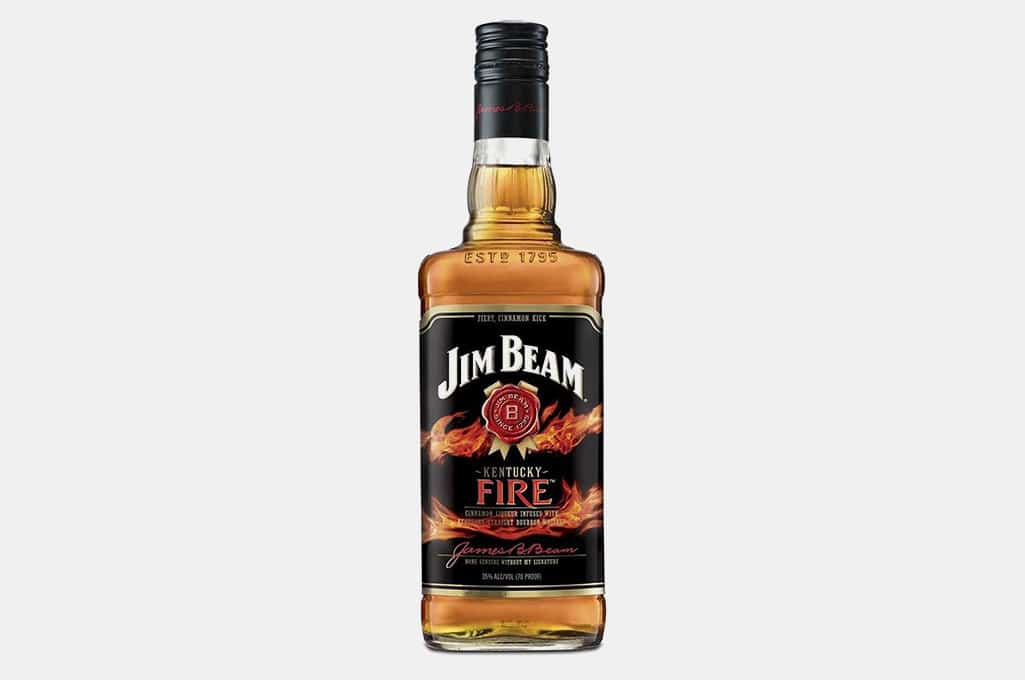 Jim Beam Kentucky Fire
Fireball might have the name recognition on par with Jägermeister and Southern Comfort, but if you enjoy more subtle cinnamon flavor, a great choice is Jim Beam Kentucky Fire. The brand most commonly associated with Kentucky straight bourbon doesn't stray far from what it has already perfected. This expression begins with the aforementioned straight bourbon. It adds cinnamon liqueur, and the result is a whiskey with notable flavors of charred oak, toasted vanilla, and caramel that melds into spicy, sweet cinnamon sugar.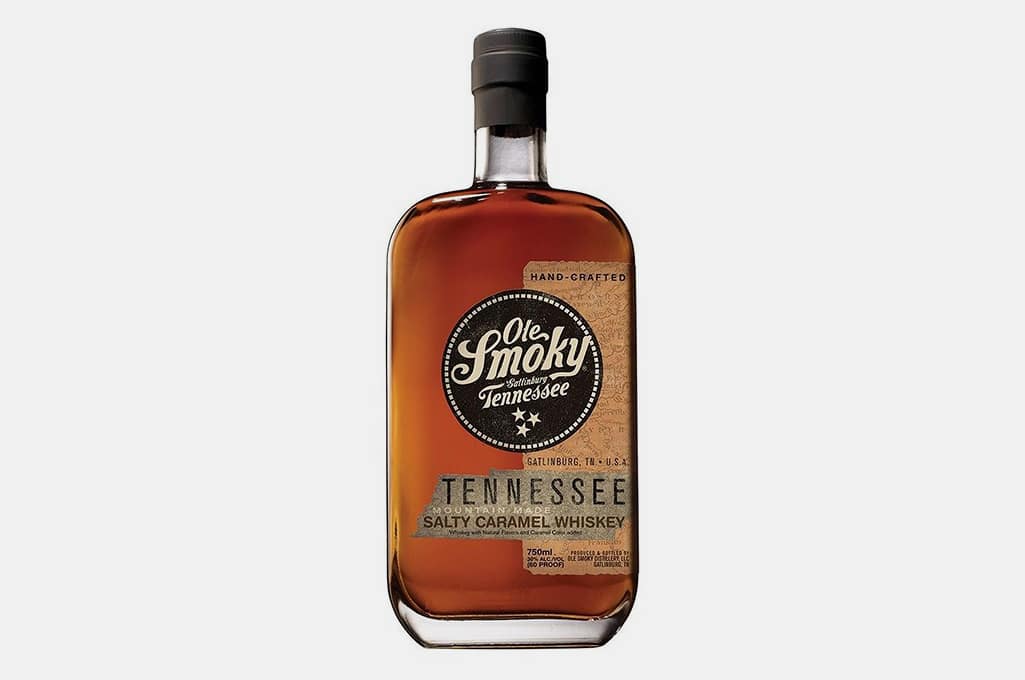 Ole Smoky Salty Caramel
You might have heard of Gatlinburg, Tennessee's Ole Smoky because of its prowess in producing legal moonshine (yes, we're aware that's an oxymoron). You can't go wrong with a jar of its apple pie moonshine or moonshine cherries, but if you really want to get decadent with your whiskey, you'll grab a bottle of Ole Smoky Salty Caramel Whiskey. While the ingredients and the aging process aren't disclosed (the jar says "Whiskey with Natural Flavors and Caramel Color added"), this 60 proof whiskey has the corn sweetness drinkers expect from moonshine with the addition of sweet, buttery caramel, and a nice kick of salinity at the very end.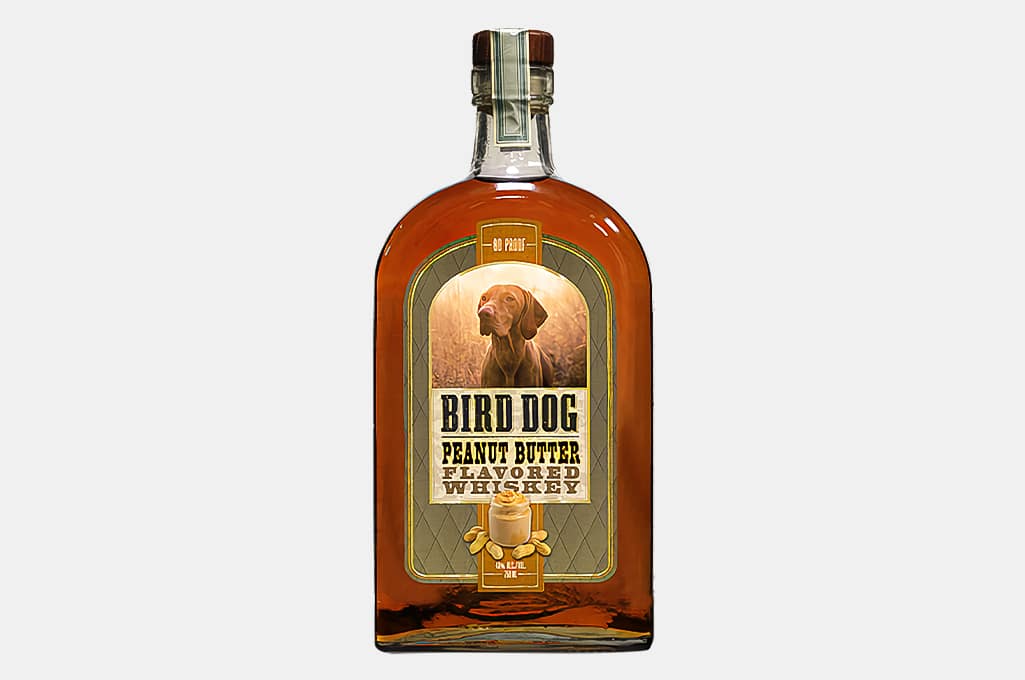 Bird Dog Peanut Butter
Bird Dog Whiskey is well-known for its flavored whiskeys. One of its best (and most awarded) is Bird Dog Peanut Butter. It was even named "Best American Flavored" at the 2021 World Whiskies Awards. The reason for its success? Instead of using fake, overly sweet flavoring, this whiskey was flavored with real peanuts. The result is a mellow, easy-to-drink whiskey with notable hints of butterscotch and vanilla that delves into a sweet, peanut butter flavor. It's just as delicious on its own as it is in cocktails.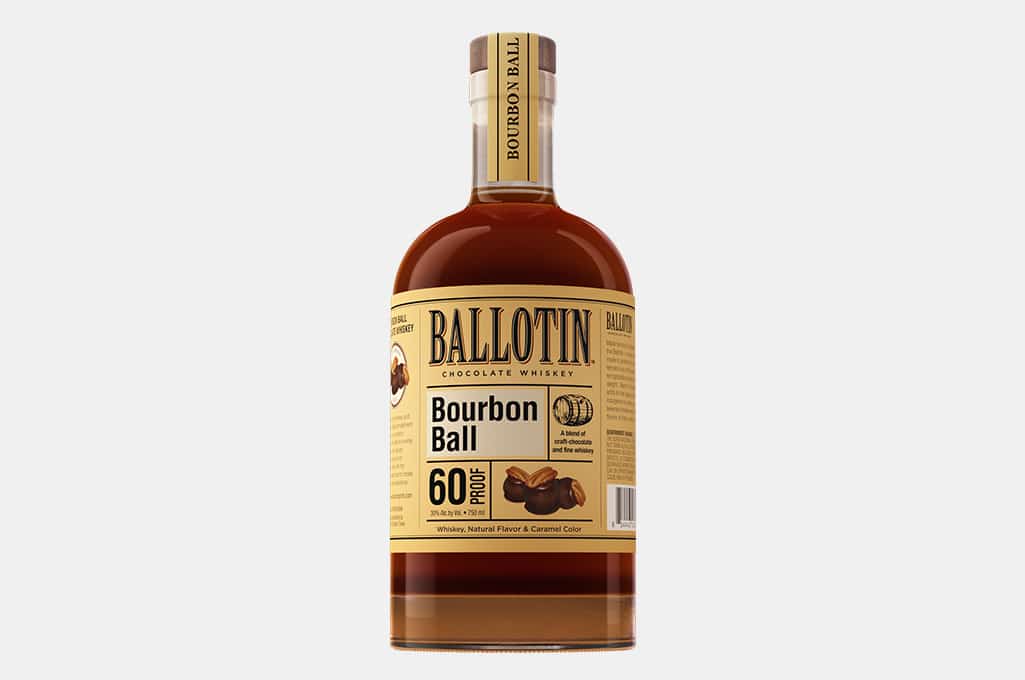 Ballotin Bourbon Ball Chocolate Whiskey
If you're anything like us, during the holidays you go right for the boozy cookies. One of the best is the classic, chocolatey, alcohol-filled bourbon ball. Ballotin took this memorable dessert and turned it into a whiskey that can be enjoyed all year long. Like many flavored whiskeys, the ingredients are kept rather close to the vest. But the label says the bottle contains whiskey, natural flavor, and caramel color. The result is a whiskey that truly tastes like a chocolate treat. It starts with the classic oaky flavor whiskey drinkers expect and moves into smooth, rich fudge and sweet vanilla.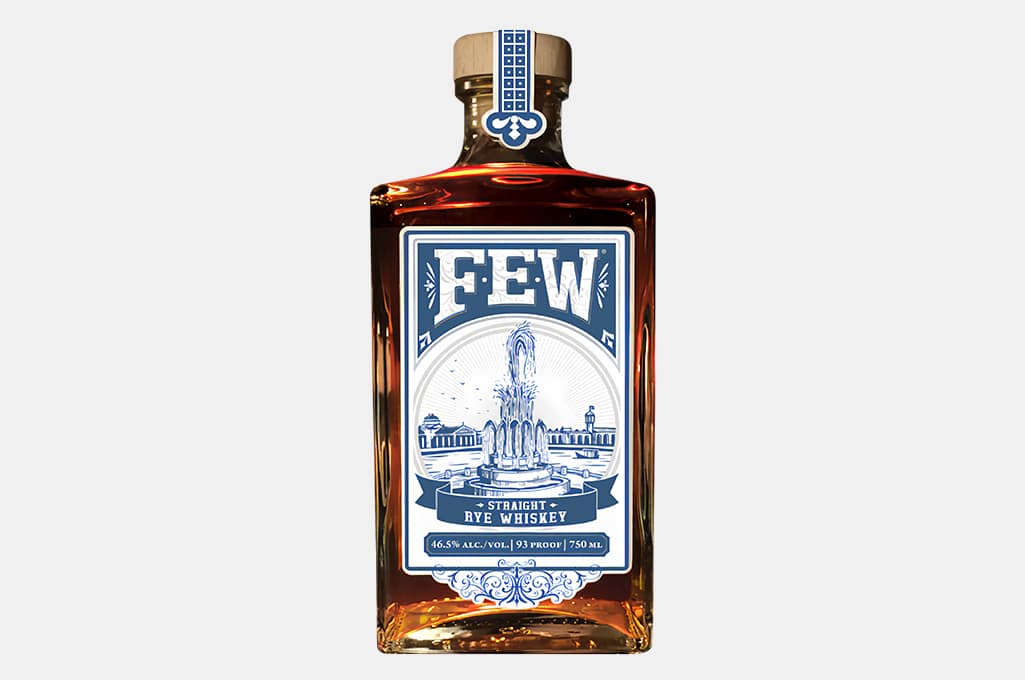 FEW Immortal Rye
Evanston, Illinois' FEW has been crafting unique, memorable spirits since its inception in 2011. One of its best flavored whiskeys is its Immortal Rye. It begins with the brand's award-winning, cask strength, straight rye whiskey. It's brought to 46.5 percent alcohol by adding cold-extracted 8 Immortals oolong tea. This gives the whiskey flavors of sweet honey, dragon fruit, tropical fruit flavors, and a bright herbal quality that pairs perfectly with the spicy, cracked black pepper essence of the rye whiskey.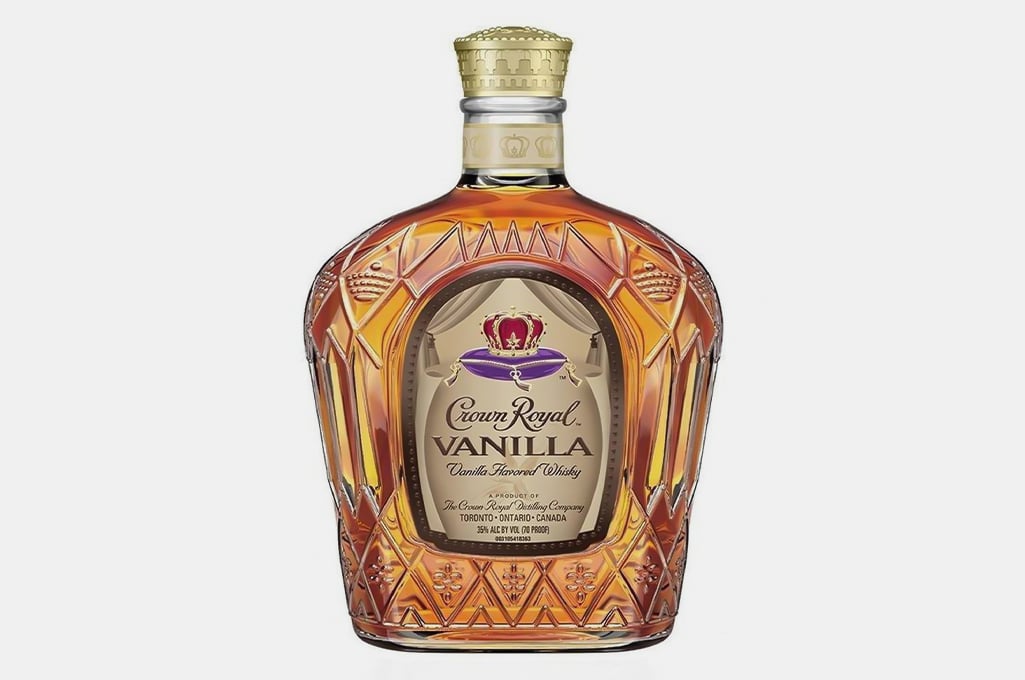 Crown Royal Vanilla
Crown Royal is highly regarded as one of the best blended whiskies in the world. And, while you can't go wrong with a bottle of its classic blend, if you're looking for something a little sweeter, we suggest its vanilla-flavored whisky. It begins as a blend of hand-picked, matured whiskies. It's then infused with the flavor of Madagascar Bourbon Vanilla. This results in a whisky with the mellow, drinkability Crown Royal drinkers have grown to expect as well as a flavor of toasted vanilla, oak, and caramelized sugar.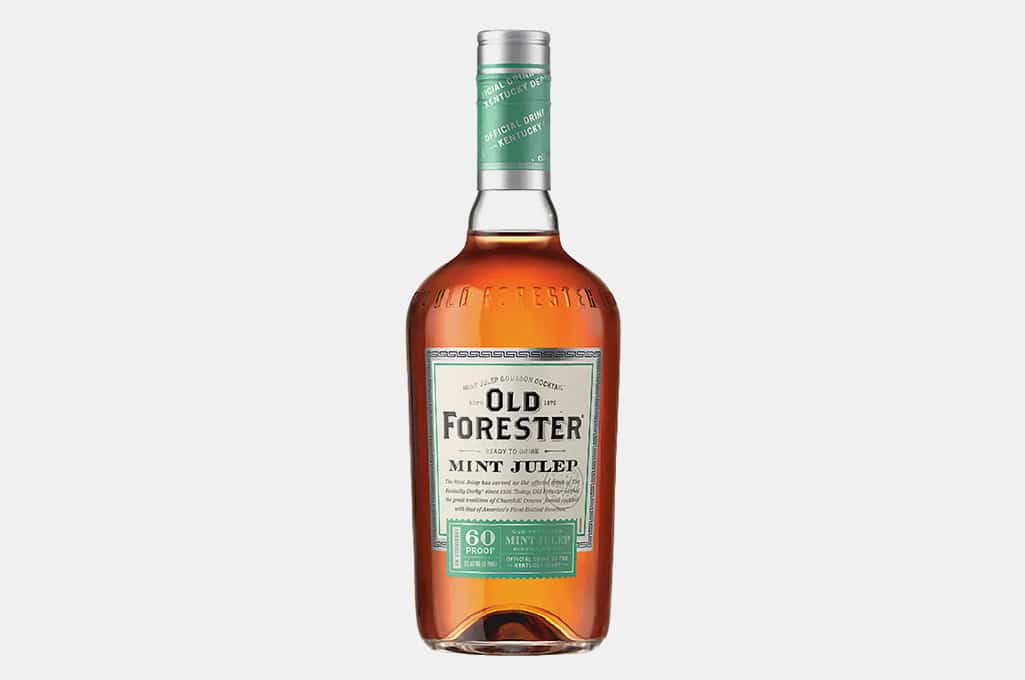 Old Forester Mint Julep
If you've ever been to Kentucky, attended a Kentucky Derby party, or simply enjoy bourbon, there's a pretty good chance you've enjoyed the sweet, herbal flavor of a mint julep at some point. This classic cocktail is made with bourbon, sugar, water, and muddled mint leaves. It's a lot of work to perfect. That's why, instead of taking the time to mix them up on a hot day, we simply crack open a bottle of Old Forester Mint Julep. This 60-proof bourbon (lowered because it's simply supposed to be poured into a glass with ice) has all of the corn sweetness, vanilla, and wood char Old Forester is known for with the addition of subtle, sweet mint flavor.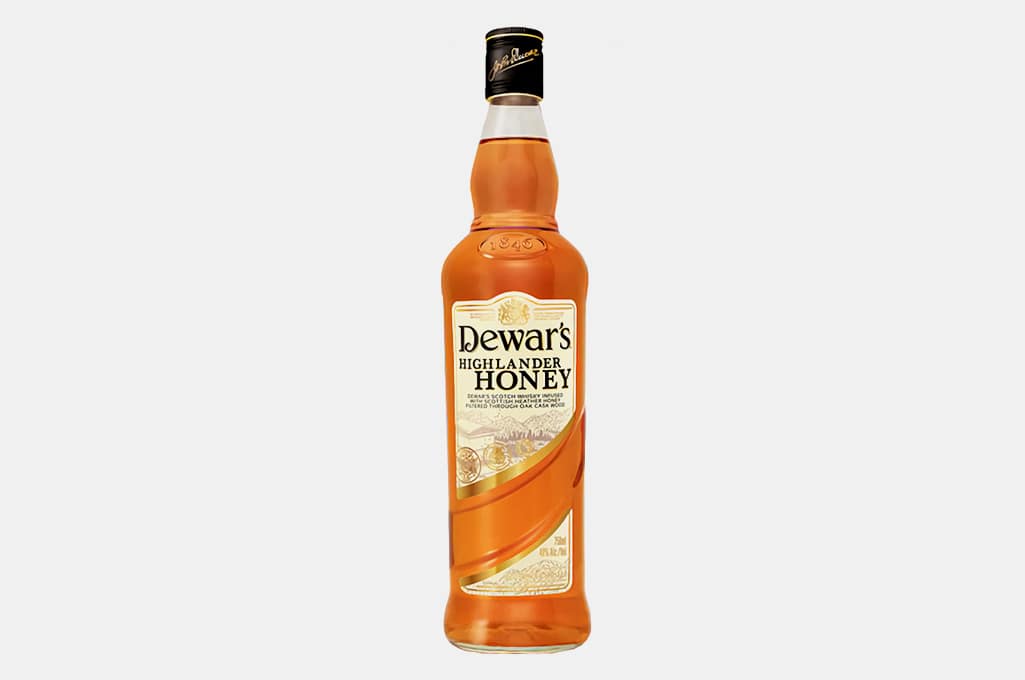 Dewar's Highlander Honey
Scotch drinkers don't like their whisky meddled with. If you're a single malt drinker, you expect your whiskey to be made from malted barley, aged for at least three years, and then put into bottles. That's it. But the rules are a little different for blended Scotch. That's why we're still on board with Dewar's Highlander Honey. First introduced in 2013, this mix of Dewar's White Label Blended Scotch and heather honey is well-suited for slow sipping as well as mixing. It's highlighted by flavors of sweet malts, floral heather, clover honey, and vanilla beans.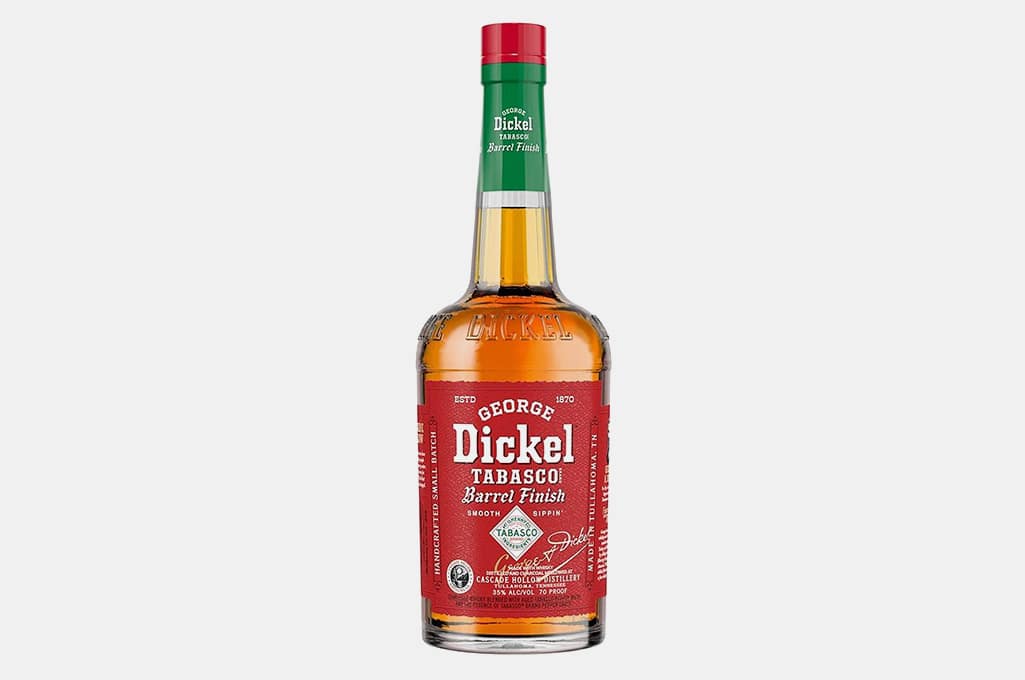 George Dickel Tabasco Barrel Finish
We're not going to lie, when this whiskey was first released a few years ago, we didn't know what to expect. This 70-proof whisky starts with George Dickel Tennessee Whiskey that's rested for 30 days in barrels that aged Tabasco peppers for three years. But that's not all. This spicy whiskey gets a little extra heat from the addition of Tabasco sauce that was distilled to make an essence. The result is the equivalent of doing a shot of hot sauce before chasing it with whiskey. The whiskey does have vanilla, oak, and caramel notes, but the flavor is all Tabasco. This one is definitely suited for shots.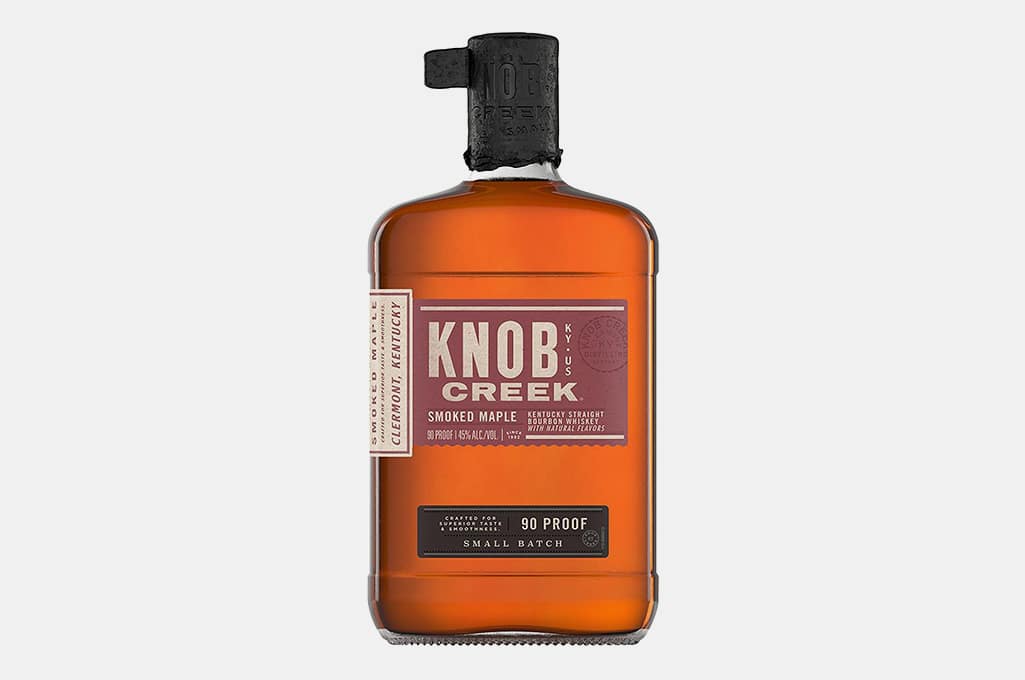 Knob Creek Smoked Maple
Knob Creek is well-known for its high-quality bourbons and diehard fans. If you're willing to branch out and try something different, it's hard to beat this flavored whiskey. Simply put, this 90-proof bourbon is blended with smoked maple flavors. The result is a smoky, mellow, subtly sweet whiskey with hints of butterscotch, maple candy, charred oak, and pleasing, subtle smoke. If you're an old fashioned fan, we dare you to try it with this whiskey. It will become your new go-to.
Disclosure: Clicking on these links and making a purchase may earn us a small referral fee, at no extra cost to you. Learn more here.
freestar.config.enabled_slots.push({ placementName: "gearmoose_leaderboard_btf", slotId: "gearmoose_leaderboard_btf" });