Depending on where you live in the northern hemisphere (especially in the US), there's a pretty good chance you'll have your fair share of hot, humid, sun-drenched summer days. Some parts of the country will reach seemingly endless stretches of 80 and even 90 plus degree days for much of the season. Heat like that requires thirst-quenching beer and fresh, tropical cocktails during the day. But, when the sun sets and the temperature lowers, we reach for slow sipping spirits.
Sure, you can spend your summer drinking bourbon, rye, or Scotch whisky neat (or on the rocks). But, if you really want to get the most out of the summer months, you'll pair the cool evening air with a sweeter spirit like rum. And, when we're writing about rum, we're not talking about the white, crystal clear unaged version. That's for your mid-afternoon Mai Tai or Daiquiri.  We're discussing dark rums specifically.
For the uninitiated, rum is made by fermenting and distilling molasses or sugarcane juice. Once distilled, unaged rum is bottled and referred to as white rum. While you can find some rum brands in the US (Bayou Rum is a great example), most of them are produced in the Caribbean (in places like Puerto Rico, Jamaica, Barbados, and the Dominican Republic) and South America.
Unsurprisingly, dark rums get their name from the color of the liquid after maturation. They're aged in charred oak barrels. The longer the maturation, the more flavors are imparted. While they retain the sweet, sugary flavor of the molasses or sugar cane, barrel aging adds whiskey-like flavors of vanilla and caramel. This makes the style an excellent choice to sip neat or on the rocks. Below, you'll find twelve of the best dark rums — including a few of our favorites. Each rum is perfectly suited for summer sipping.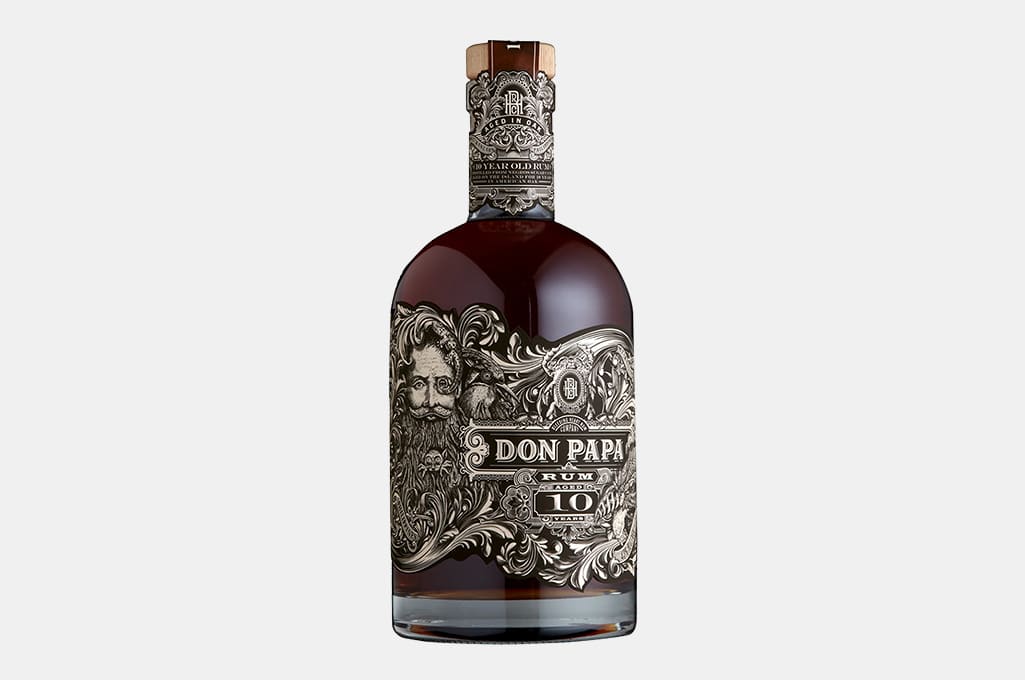 Don Papa Rum 10 Years
Don Papa 10 gets its name because it was aged for ten whole years. But, instead of simply leaving the rum in charred oak barrels for a decade, it's removed from the barrels after seven years. The ex-bourbon barrels are re-charred and it's returned for another three years of aging. The result is a highly complex sipping rum with hints of dried fruits, tropical fruit flavors, subtle spices, and rich toffee sweetness.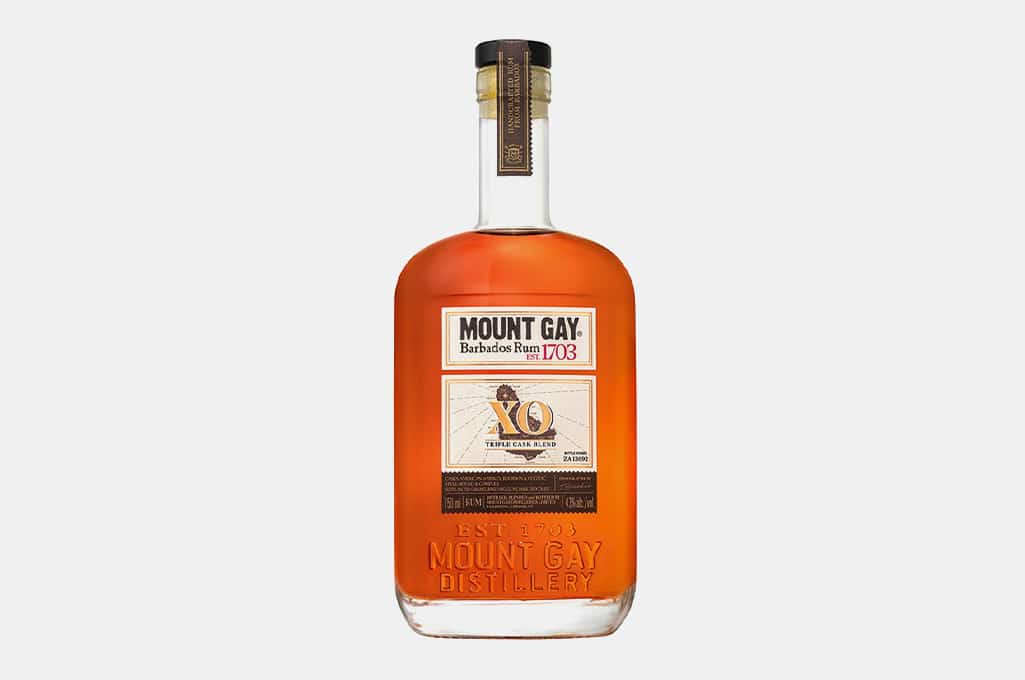 Mount Gay XO Rum
Located on the island of Barbados in the West Indies, Mount Gay is the oldest commercial rum distillery, having been founded in 1703. This makes it 73 years older than the United States. It's safe to say, this brand knows how to craft award-winning rum. One of its best, most sippable expressions is Mount Gay XO (extra old). Distilled in a combination of traditional column and double retort pot stills, this small-batch rum is matured in three types of barrels: former American whiskey, ex-bourbon, and ex-cognac casks. The result is a nuanced, rich rum with notes of vanilla, salty caramel, and subtle cooking spices.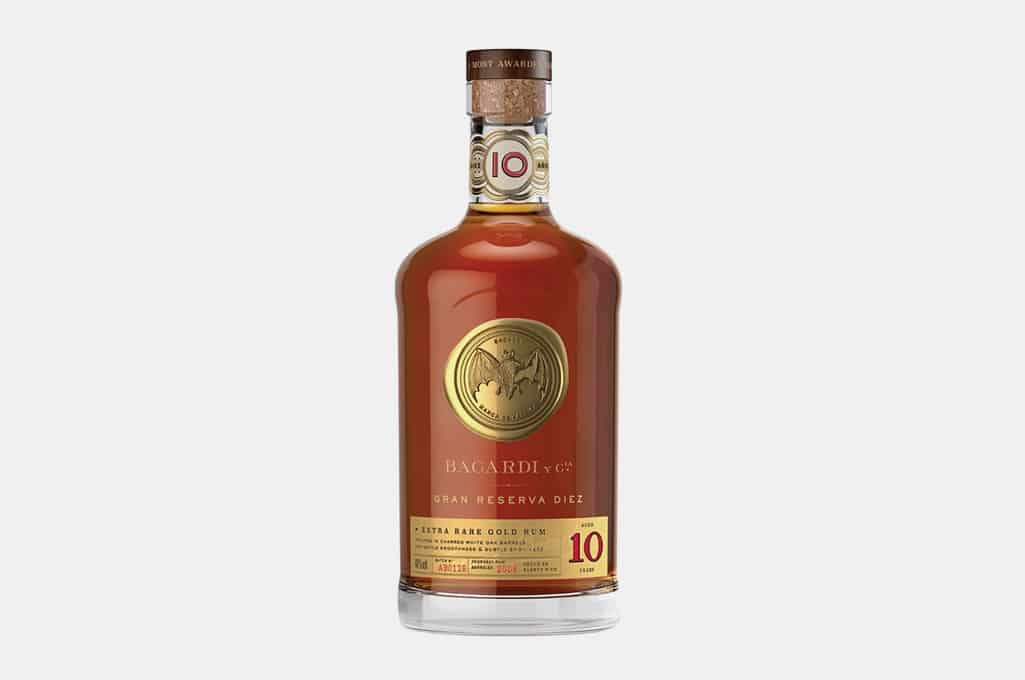 Bacardí Gran Reserva Diez Dark Rum
There are few rum brands more well-known than Bacardi. While you can't go wrong with any of the brand's dark rums, we prefer Bacardí Gran Reserva Diez. This well-rounded, easy-drinking rum is distilled in column stills before being barrel-aged for a decade. The result is a 40 percent ABV dark copper-colored rum that starts with aromas of bananas and oaky spice. Sipping it brings you notes of almond cookies, buttery caramel, and brown sugar.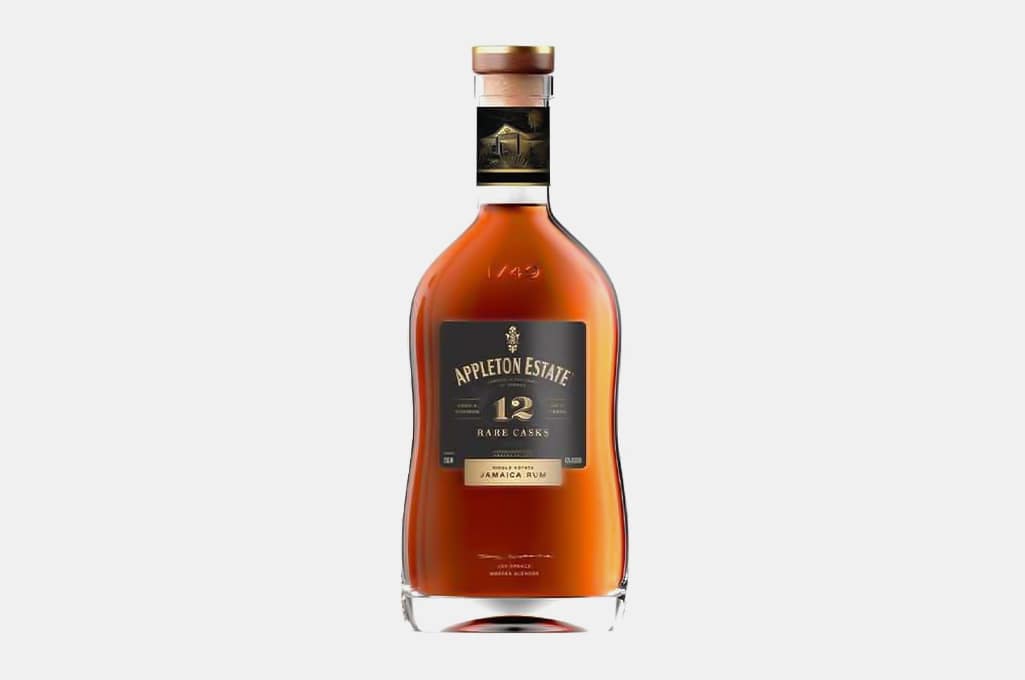 Appleton Estate 12 Year Rare Blend Rum
If Bacardi is the biggest name in the rum world, Appleton Estate is a close second. The Jamaican brand has myriad rich, well-aged, sippable expressions, but it's really hard to top the value to quality ratio of its twelve-year-old offering. Master Blender Joy Spence hand selects column and pot-distilled rums to create this epic blend. Each has been aged to perfection for a minimum of twelve years. This results in a rich, creamy rum with notes of sweet molasses, charred oak, and sweet treacle.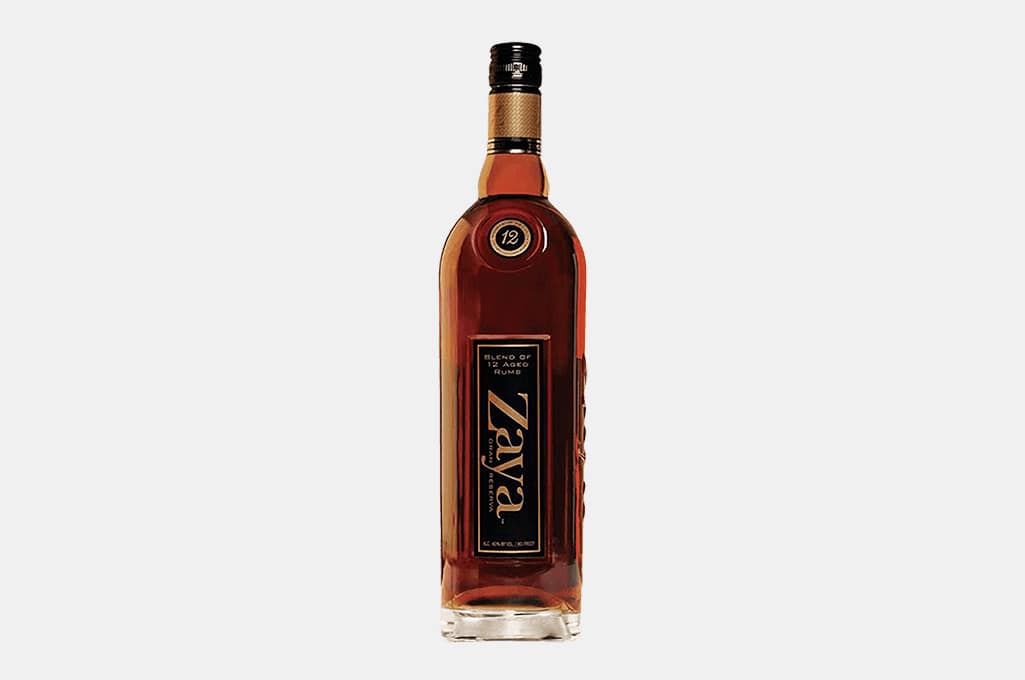 Zaya Gran Reserva Dark Rum
This premium aged dark rum is a blend of aged rums up to 16 years old. While we don't know how old the youngest rum is, we know that this Caribbean rum is bold, rich, and was created to be just as good of a mixer as it is a sipper. The flavors of caramelized sugar, dried orange peels, vanilla beans, and butterscotch are perfectly suited for sipping neat or on the rocks while you relax in a gravity chair on a cool, summer evening.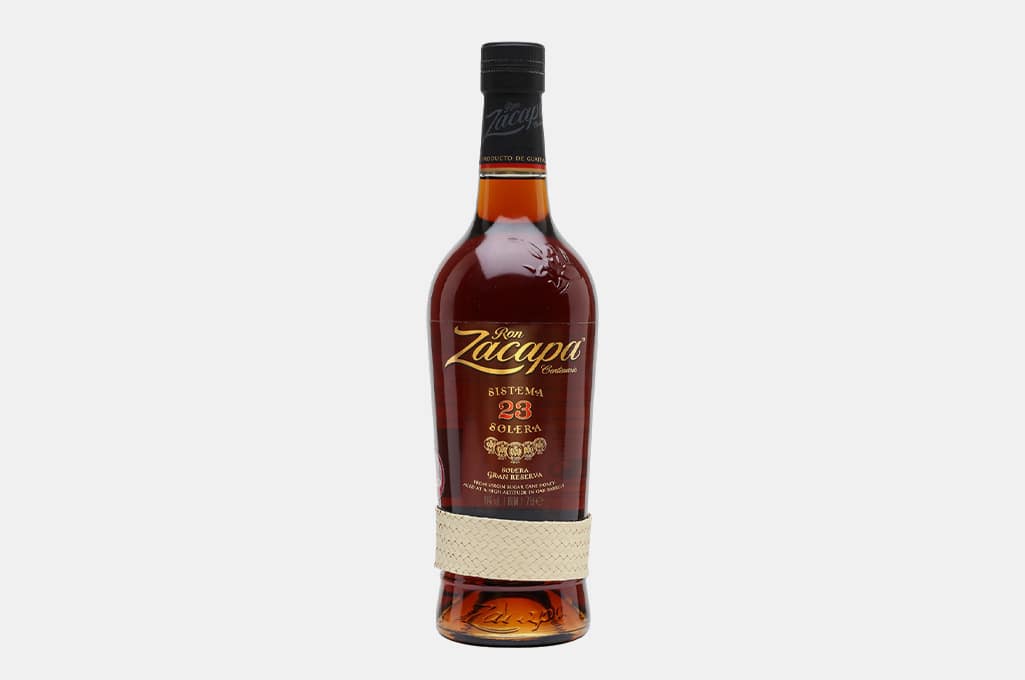 Ron Zacapa 23 Year Dark Rum
This is a truly complicated rum and that's definitely not a bad thing. This blend of aged rums between six and twenty-three years old. But that's not all. The rums included were aged using the brand's "Sistema Solera" aging process and were matured in a combination of American whiskey, Pedro Ximénez sherry, and various other sherry barrels. The result is a sweet, mellow, well-balanced rum with flavors of dried cherries, nutmeg, pipe tobacco, vanilla beans, and just a hint of spicy cinnamon.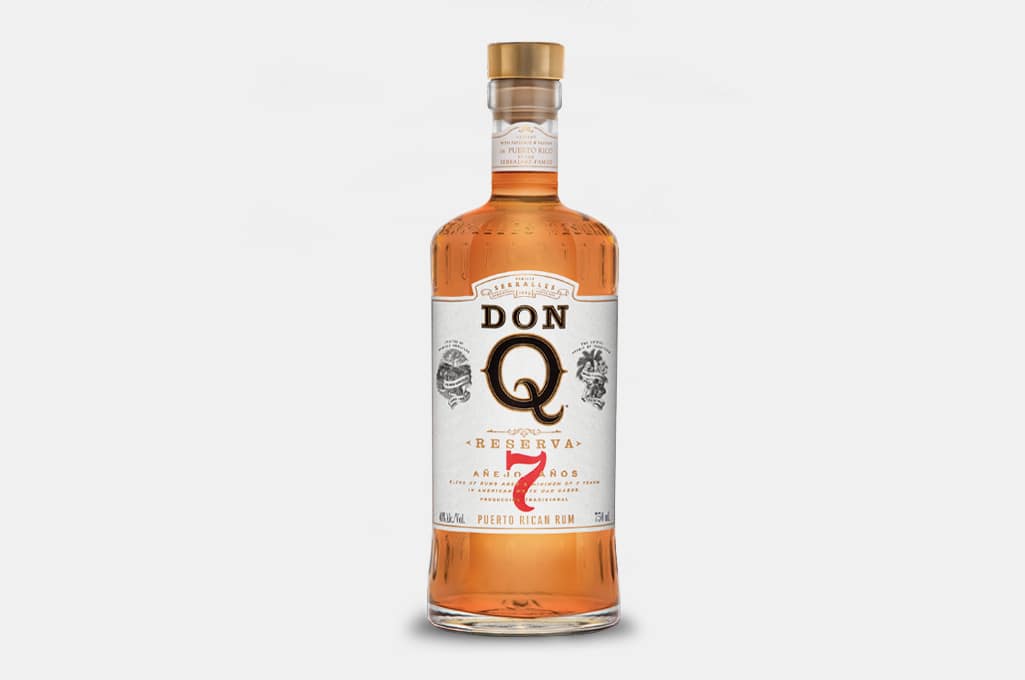 Don Q Reserva 7
While Bacardi gets all the press when it comes to Puerto Rican rum, you definitely shouldn't sleep on Don Q. Its Reserva 7 is an exceptional choice for your summer evening sipper. It's made with a blend of mature rums that are all aged in American white oak casks for at least seven years. The final product is rich, bold, and filled with hints of wood char, tropical fruit flavors, toasted vanilla beans, and butterscotch.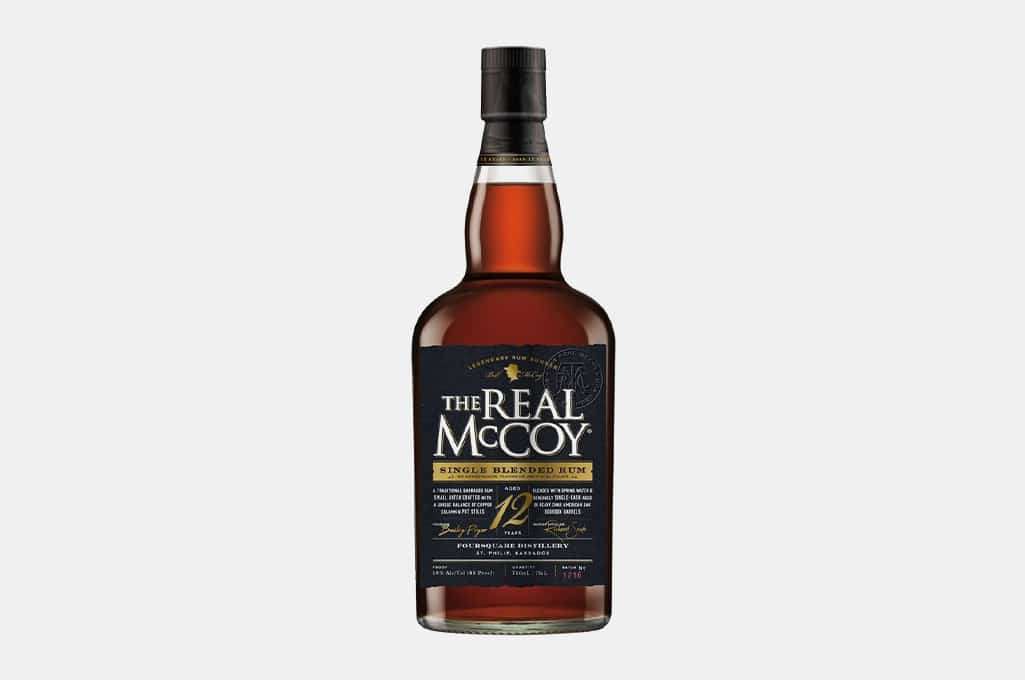 The Real McCoy 12 Year Blended Rum
Named for William McCoy, one of the most famous rum smugglers during Prohibition in the US, this 12-year-old expression is sourced from the well-known Foursquare Distillery in Barbados. Each of the rums included are pot and column-still produced and aged for a minimum of 12 years. This results in a highly nuanced, expertly blended rum with notable flavors of dried fruits, vanilla beans, molasses, and charred oak that's tempered by a pleasing, spicy, peppery finish.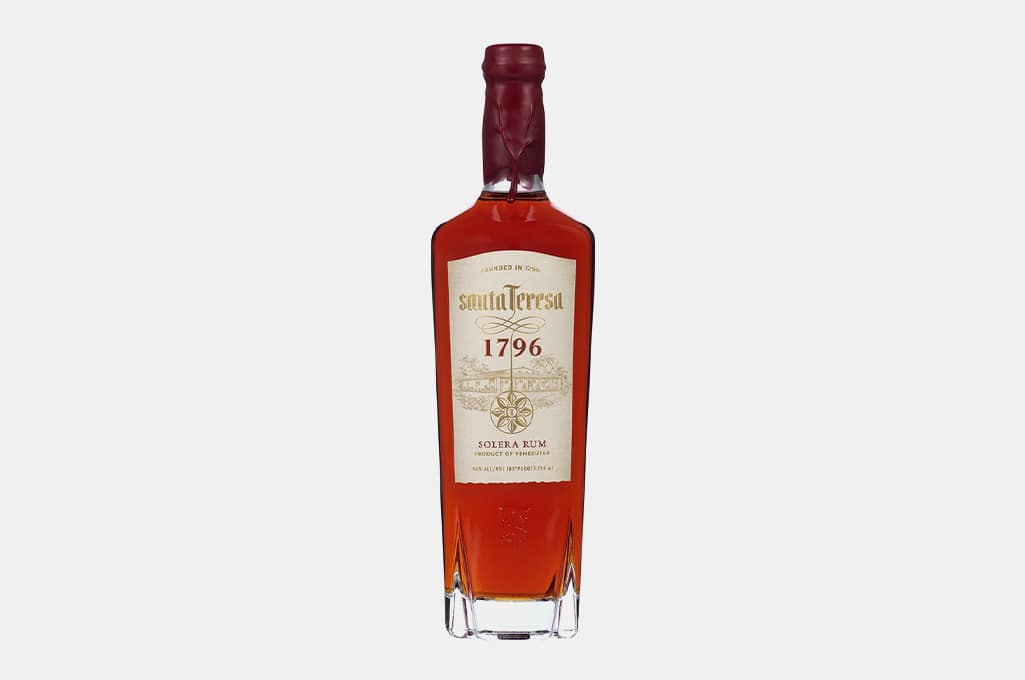 Santa Teresa 1796 Dark Rum
One of the most highly beloved aged rums by bartenders and drinkers alike, Santa Tera 1796 was created to celebrate the bicentennial of the brand in 1996. At the time, Alberto Vollmer Herrera set out to create a rum that would be worthy of the 200 years his family had been crafting rum. What he created was a rich, sweet, highly drinkable spirit that consists of a blend of rums that are up to 35 years old, all aged in ex-bourbon barrels. This mellow, unique rum carries notes of vanilla beans, almonds, fresh leather, honey, and just a hint of spice at the very end.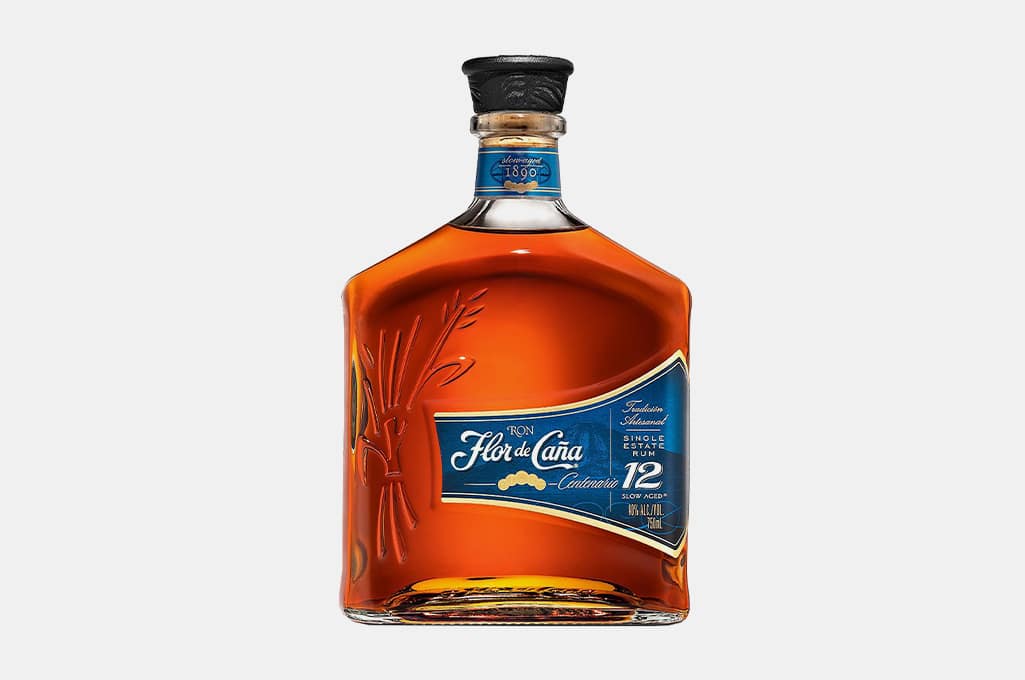 Flor de Cana 12 Year Dark Rum
If you're not a Spanish speaker, you might not know that Flor de Cana means sugar cane flower. That name couldn't be more appropriate for this Nicaraguan rum. Its 12-year-old expression (like all of its expressions) is made at the same sugar cane plantation in Chichigalpa, Nicaragua since 1890. Made by distilling fermented molasses in a continuous column still, it is aged for 12 years in American white oak barrels. This creates a bold rum with notes of charred wood, buttery treacle, toffee sweetness, candied orange peels, and just a whisp of peppery spice.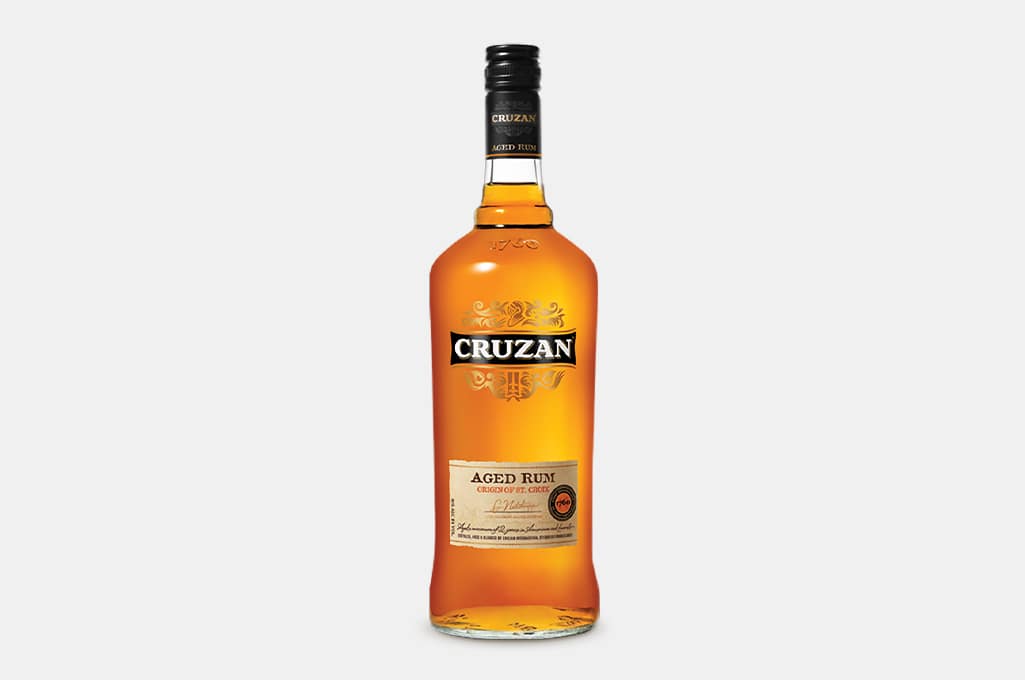 Cruzan Aged Dark Rum
At first glance, this extremely cheap dark rum might not seem to fit on this list. But everyone needs a cheap, bargain sipper on their bar cart. Unless you're a millionaire, you need a reliable value option to drink on days you're not sipping on expensive expressions (or one to share with guests). This expression is made by blending rums that are aged between two and four years. For the price, it's surprisingly smooth and filled with hints of almond cookies, caramelized sugar, and toasted vanilla beans.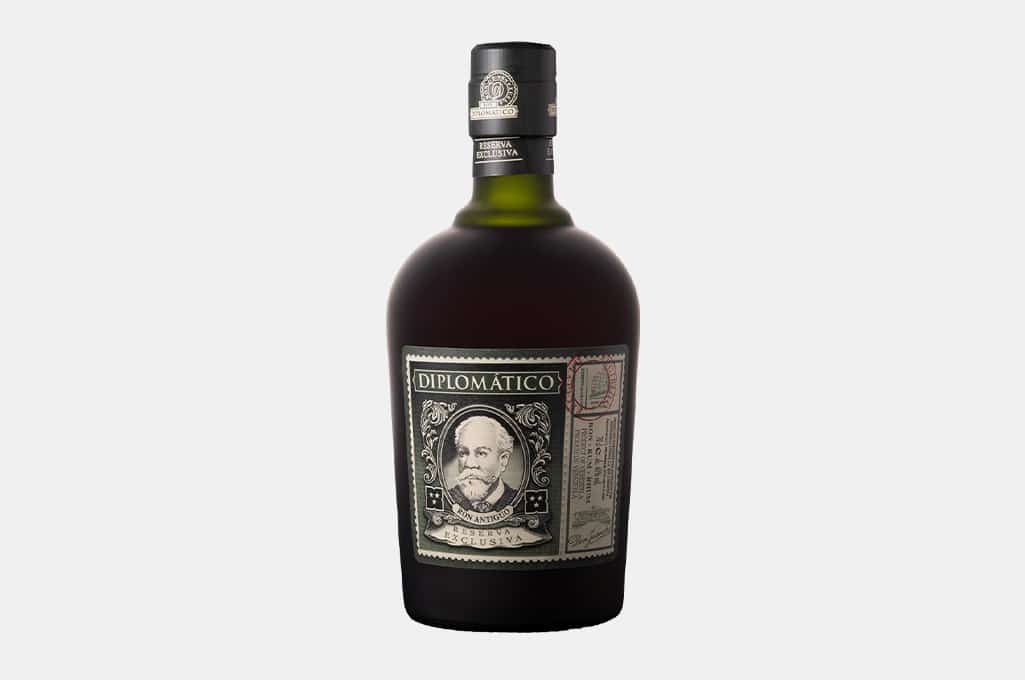 Diplomatico Reserva Exclusiva Dark Rum
One of the most popular rums in the bartending community, Venezuela's Diplomatico Reserva Exclusiva is a blend of the brand's rum reserves that are matured for a maximum of 12 years. Each is hand-selected by its master blender. This award-winning, well-balanced aged rum carries notes of candied orange peels, sticky toffee, molasses, and a nice wallop of toasted vanilla bean sweetness. 
Disclosure: Clicking on these links and making a purchase may earn us a small referral fee, at no extra cost to you. Learn more here.
freestar.config.enabled_slots.push({ placementName: "gearmoose_leaderboard_btf", slotId: "gearmoose_leaderboard_btf" });