No other cocktail calls up visions of summertime quite like the Mojito. Its classic combination of sweet, tangy, cooling, aromatic, and bubbly ingredients make the Mojito the perfect complement to sweltering weather. To make a Mojito, gently muddle a few mint leaves with lime juice and sugar, add a carefully selected rum, top with soda water, then fill the glass with crushed ice and garnish with the biggest sprig of mint you can find.
Wait a minute — you're telling me you don't have a carefully selected rum? Then all is lost. I'm sorry, the mini-vacation is canceled. Unless, perhaps, you have my curated list of the best rums for a Mojito close at hand. Allow me to take you on a journey across the Caribbean islands and Latin America, all in search of the finest rums for a mojito ever made.
How To Make A Mojito
Ingredients:
1.5 ounces of rum
2 teaspoons of sugar
1 ounce of lime juice or 3 lime wedges
4 mint leaves
soda water
Muddle the mint leaves with sugar and lime juice. Add rum and top off glass with soda water. Garnish with mint leaves and a lime wedge. Enjoy life.
Best Rums For Making A Mojito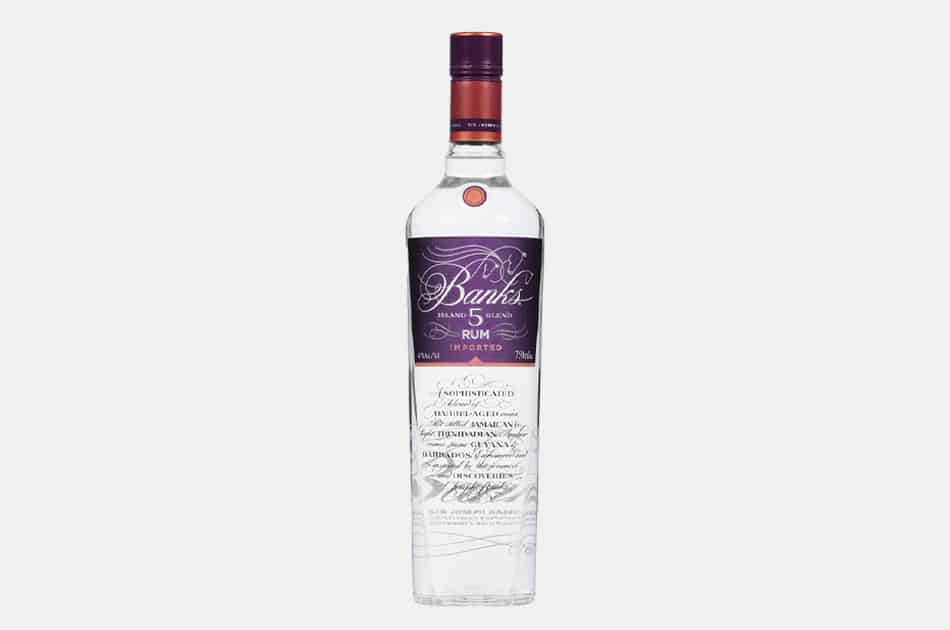 Banks 5 Island Rum Blend
Don the Beachcomber, of tiki bar fame, once said "What one rum can't do, many rums can." That is, blending multiple rums can create a flavor that's better than any of them individually. Master rum blender Banks took this advice to heart, and their 5 Island Rum Blend is the delicious result. Made with 20 different rums from Jamaica, Trinidad, Barbados, Guyana, and Java, it's a complex but approachable spirit that's perfectly suited for mixing a Mojito. Toasted coconut mingles with tropical fruit on the nose, and the palate is silky smooth with a long finish.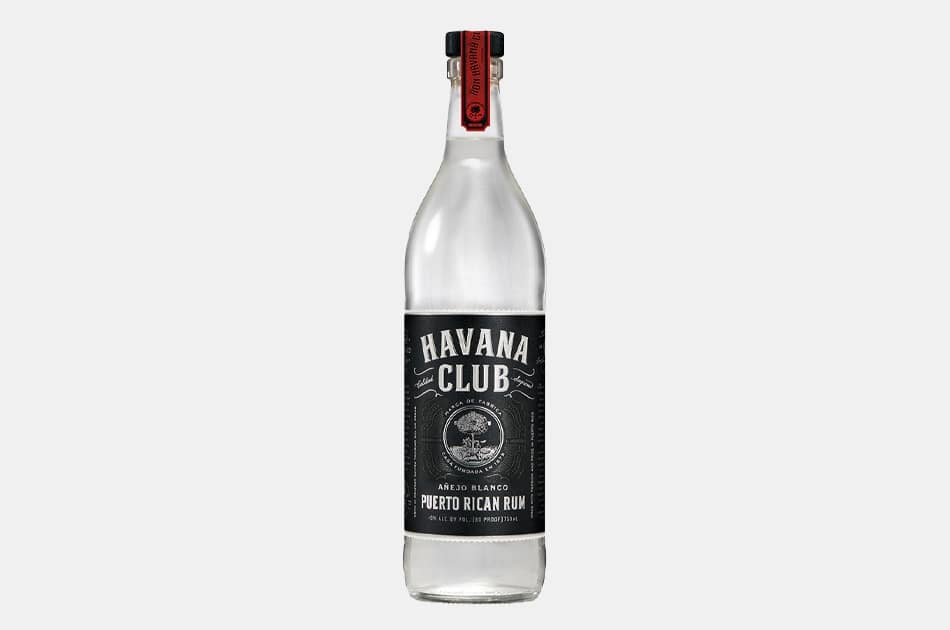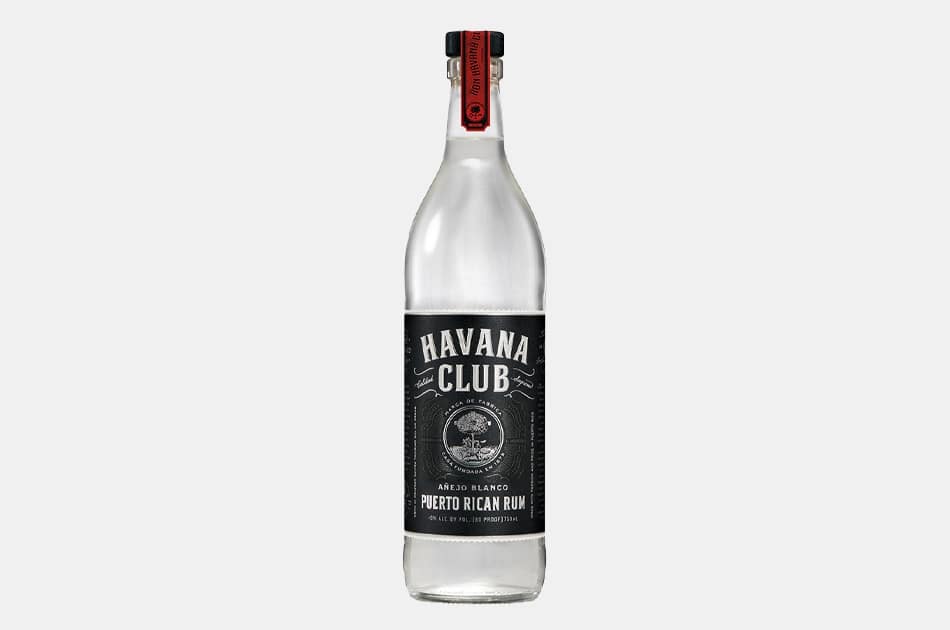 Havana Club Añejo Blanco Rum
Classic cocktail manuals unanimously call for "dry, Cuban-style rum" in their recipes for Daiquiris and Mojitos. For decades, sourcing this was an impossibility because of the United States' strained relationship with Cuba. But recently, the original Havana Club recipe made it out of Cuba — and is now being produced and bottled by Bacardi. It's an exceptionally crisp and rounded spirit that stands up to mixing, and really shines in a Mojito. And you won't even have to smuggle it back in through customs to try it.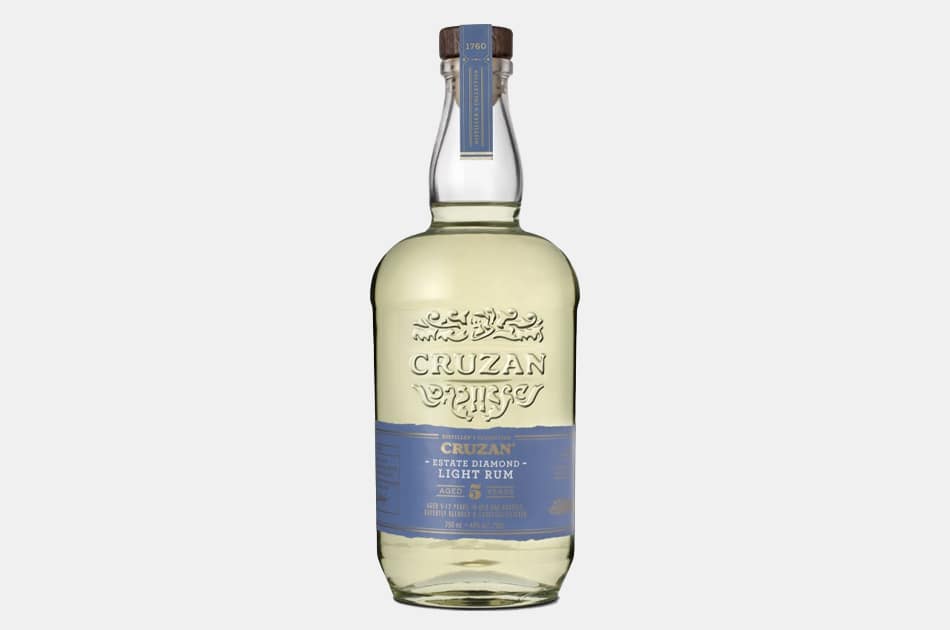 Cruzan Estate Diamond Light Rum
The U.S. Virgin Islands are home to Cruzan, a rum distillery that's been producing its spirits since the early 1800s. All that experience has led to an inimitable rum style that is sweet and robust on first sip, but finishes smooth, dry, and toasted. Cruzan's Estate Diamond has subtle but persistent notes of vanilla throughout, making it an excellent complement to a Mojito's tangy herbal notes.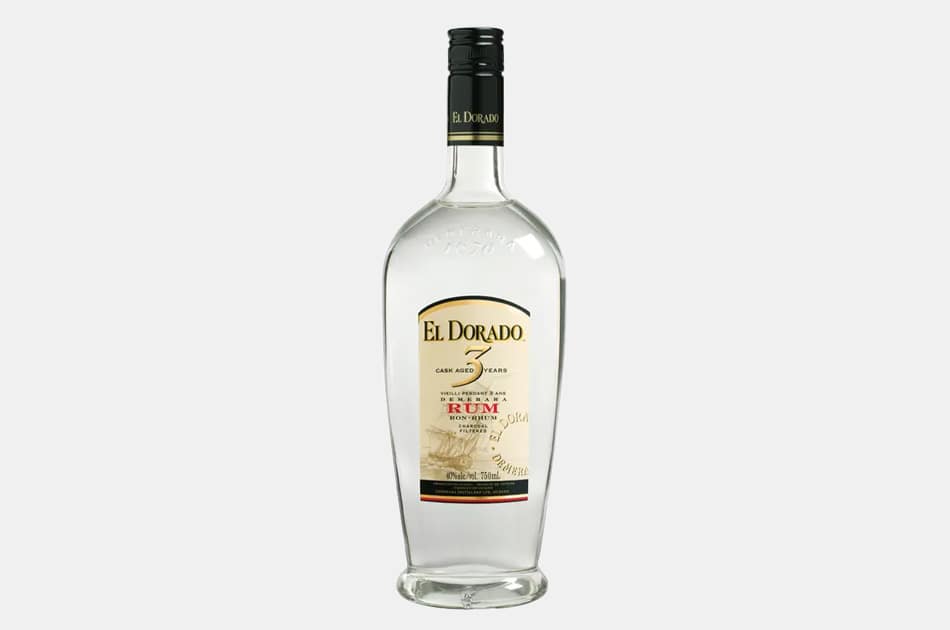 El Dorado 3 Year Aged White Rum
Though Guyana was once a thriving area for distilling rum, only El Dorado carries their tradition forward today. This is probably because of the lengthy aging process required to get the "true demerara style" found in El Dorado's rums. For mixing, El Dorado's 3 Year Aged White Rum is what you'll want. In a Mojito, it lends a rich and deep flavor and character that transforms the summertime sipper into a complex and nuanced cocktail.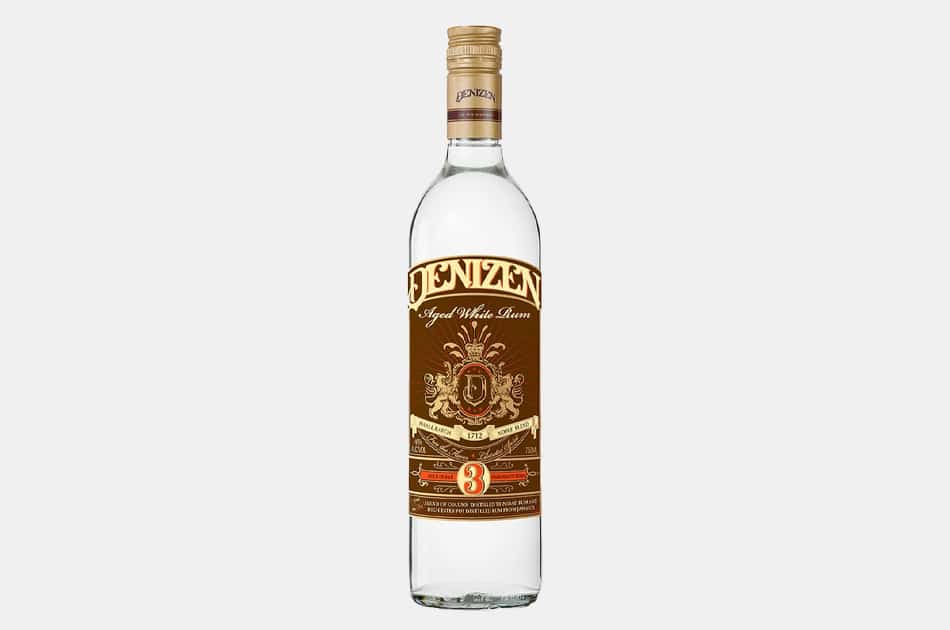 Denizen 3 Year Aged White Rum
The Netherlands is the last place you might imagine to have a long rum blending tradition, seeing as the country grows no sugarcane. But 300 years ago, the nation controlled nearly the entirety of the Caribbean islands. Denizen's aged white rum is a direct descendant of this history, and the best example of a Netherlands-style rum blend, with spirits from Trinidad and Jamaica. A clean and clear backbone of white rum is accented with small touches of unaged overproof rum, giving a long finish and strong fruity character.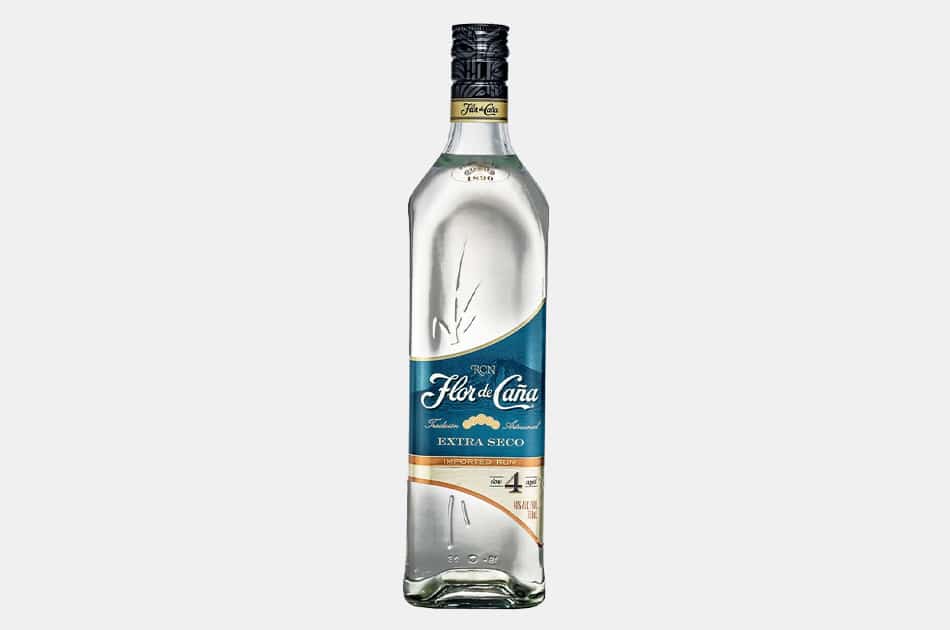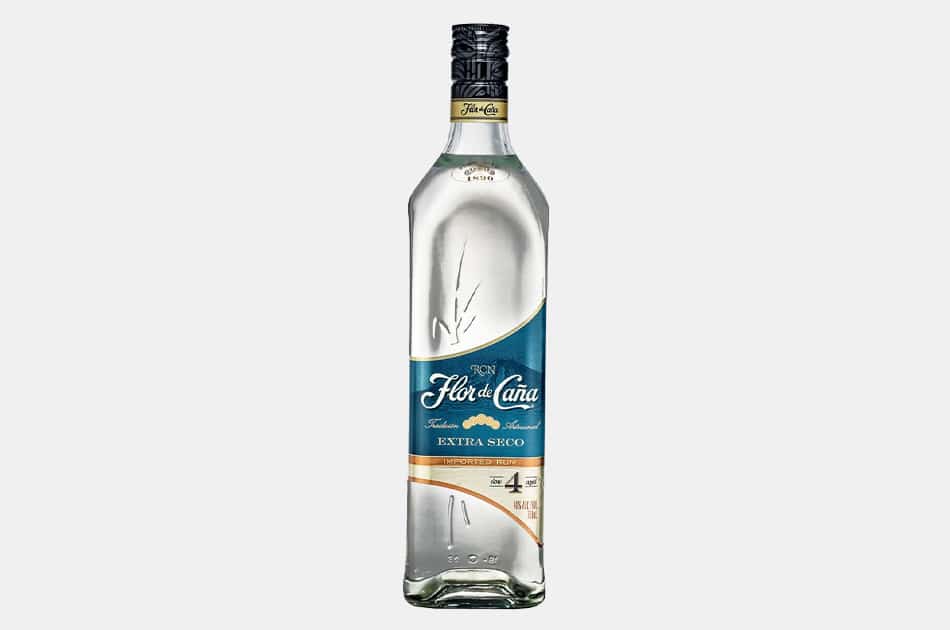 Flor De Caña Extra Seco 4 Year Rum
As recently as 10 years ago, I wouldn't have recommended Flor De Caña's rums to you. But in the past few years, the company has made a remarkable turnaround on the way they're making rum, including a commitment to sustainability and fair trade practices. The result on the flavor of their rum has been astounding, too — and nowhere is this more noticeable than in their Extra Seco 4 Year Aged Rum. It has a subtle but interesting aroma of almonds, vanilla, and orange zest, with an exceptionally dry finish that's perfect for tropical cocktails.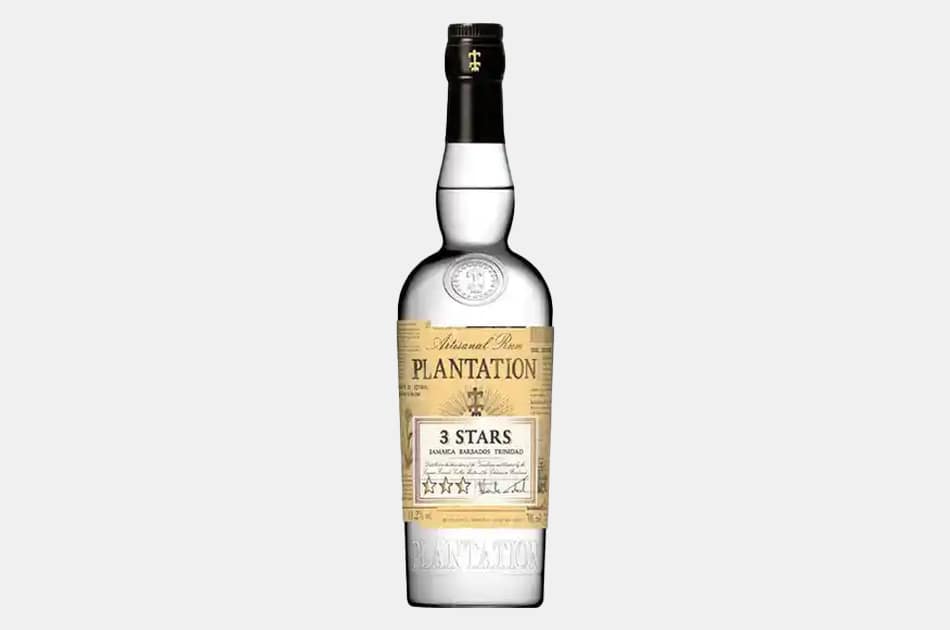 Plantation 3 Stars White Rum
Plantation is the only rum brand in the world that is finished in Cognac barrels, giving it a sophistication and refinement that's almost too good for its price. This is most noticeable in their 3 Stars White Rum, where the final touches of French oak give it a lingering floral intensity you won't find in any other rum. That's a fine complement to the full-bodied intensity of this spirit — a quality that makes it perfect for Mojitos with less sugar. I would be happy sipping this white rum over a big ice cube, too.
Botran Reserva Blanca Rum
The Caribbean is the epicenter of rum production — but it's not the only place you'll find this sugarcane spirit. Botran's Reserva Blanca Rum comes from the Guatemalan highlands, where the higher elevation and lower temperatures make for a markedly different rum style. It's explosively fruity both on the nose and on the palate, and works just as well as a sipping spirit as it does in cocktails. If you're bored of other white rums, try Botran for a totally different experience.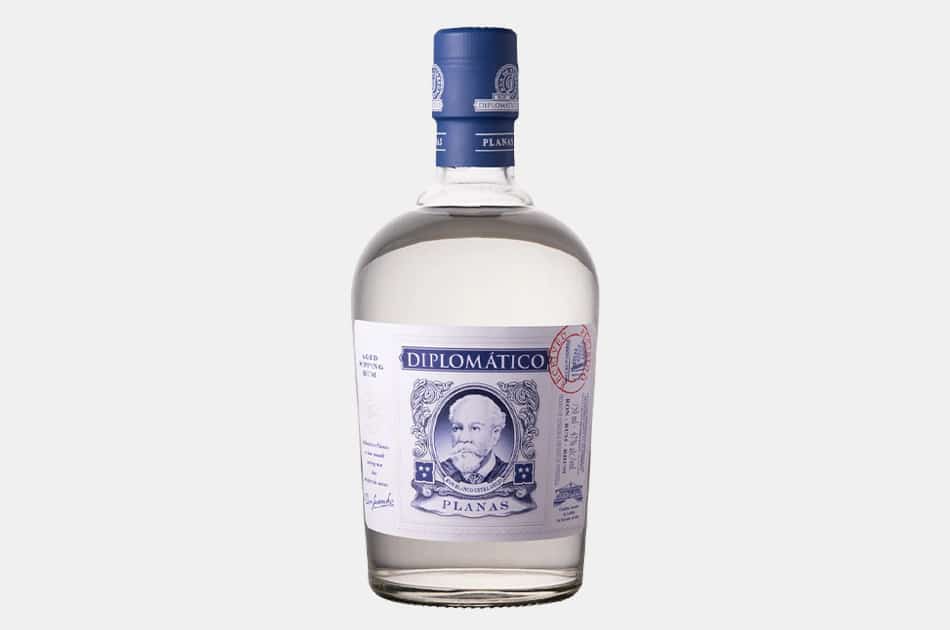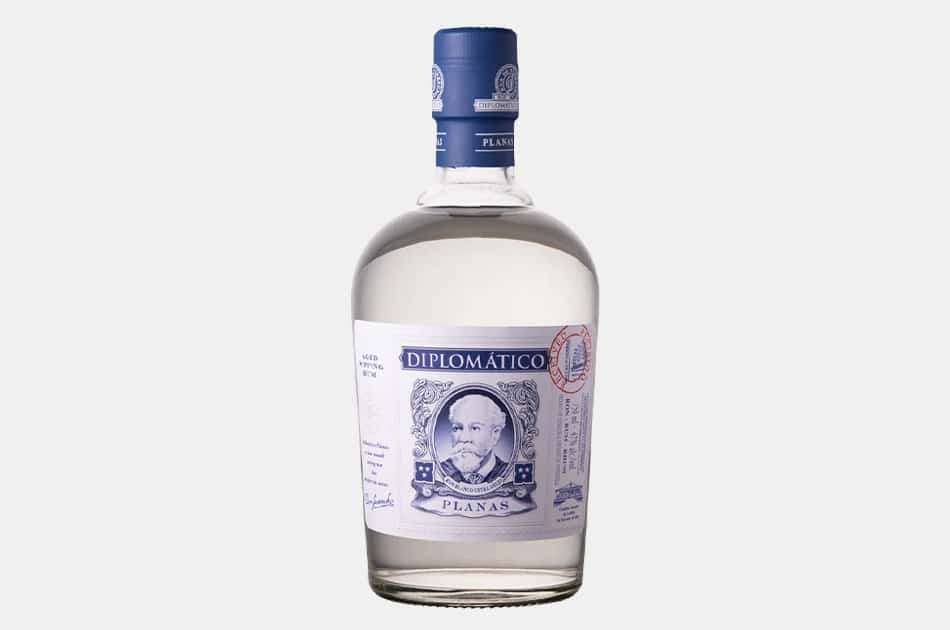 Diplomático Planas Aged White Rum
Diplomático rum's distillery is located at the foot of the Andes mountains in Venezuela, making it perfectly situated to use the crystal clear mountain water in its spirits. This gives all of their rums a distinctly clean taste, but their Planas aged white rum is the cleanest of them all, with a ridiculously smooth finish. That comes from six years of aging and multiple charcoal filtrations, giving it a sweet vanilla and pineapple finish.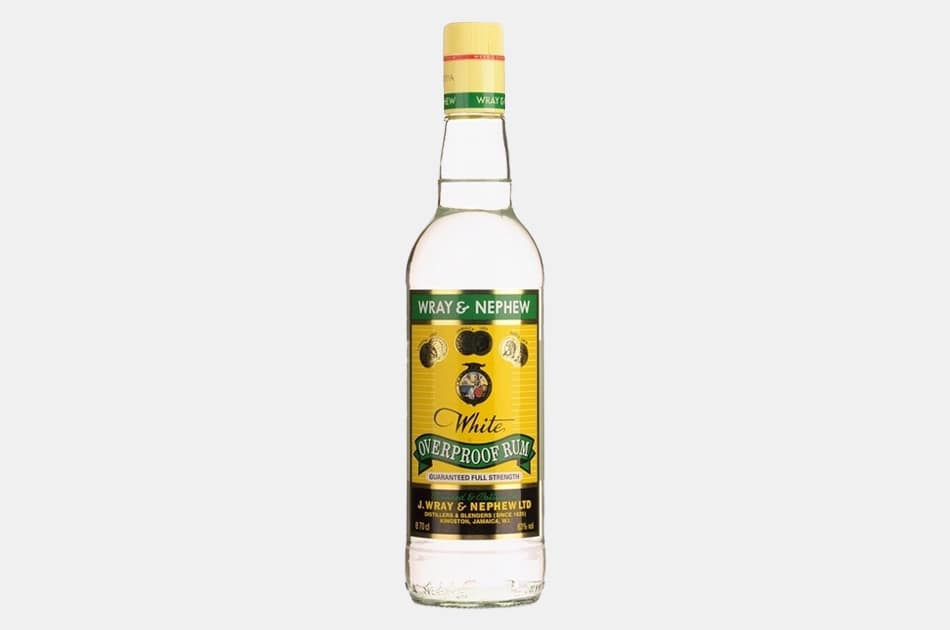 Wray & Nephew White Overproof Rum
Look in any medicine cabinet in Jamaica, and you're likely to find a bottle of Wray & Nephew White Overproof Rum. Sometimes called "Island Medicine," it's a powerful and fiery spirit with incredible character. Should everyone make a Mojito with it? No. It's far too strong for beginners. But if you're a true cocktail enthusiast, its punchy aromatics and fully, oily body will dazzle your tastebuds. Just be careful while you're imbibing this one in your Mojito cocktail — it can really sneak up on you.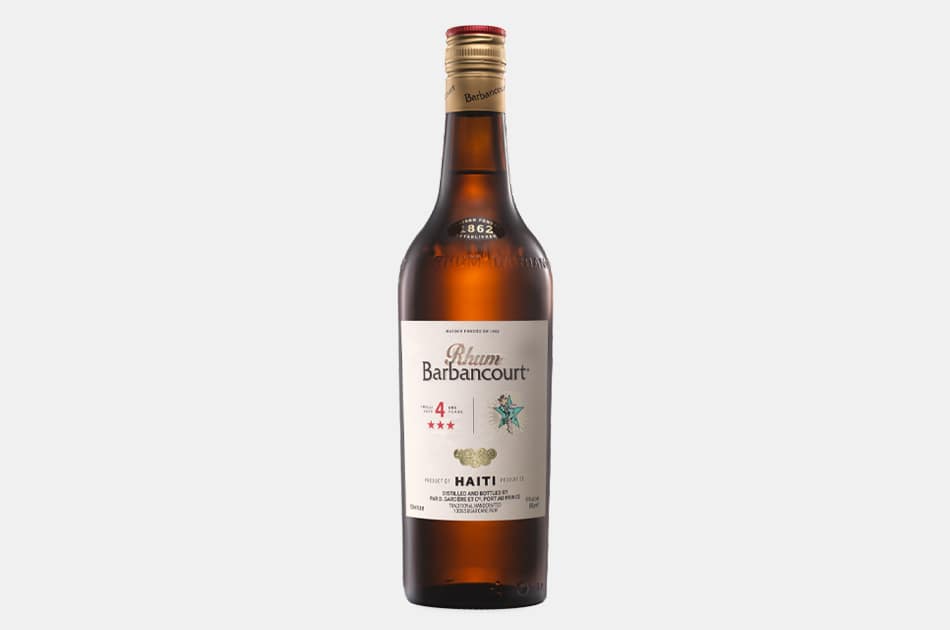 Rhum Barbancourt 3 Star 4 Year Aged Rum
Hey, how'd that extra "h" get into your rum? In this, as in almost every instance of curious spelling, you can blame the French. Rhum Barbancourt is produced in Haiti, a former French colony, using a method that other rum producers find quite strange. Instead of cooking their sugarcane juice into molasses and fermenting it, they use the fresh pressed sugar cane juice. As a result, their rums are pungent and grassy — almost like a fine tequila. Rhum Barbancourt's 3 Star Rum makes for an interesting Mojito variation that really pumps up the herbal quality.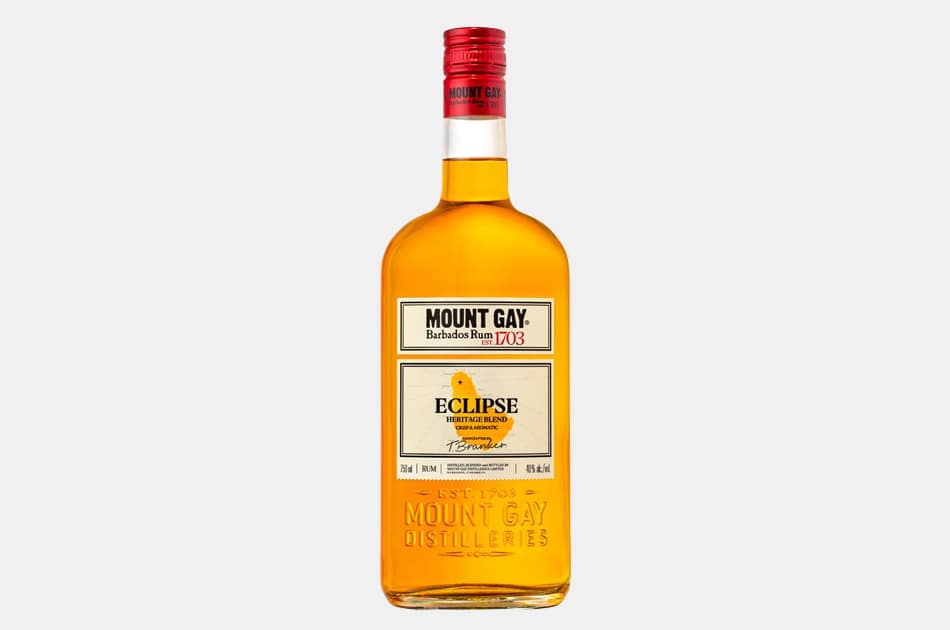 Mount Gay Eclipse Rum
Moving into the territory of gold rums lets you add more body and fruity character to your Mojitos. If that sounds delicious to you, Mount Gay's Eclipse Rum is the perfect place to start. It's combination of a juicy banana-and-vanilla opening and crisp, spicy, oaky finish embodies the Barbados style of rum making. Round that out with a Mojito's tangy lime and bubbles, and you get a wonderfully balanced cocktail. Pour heavy and sip slowly, and let yourself slip into island time.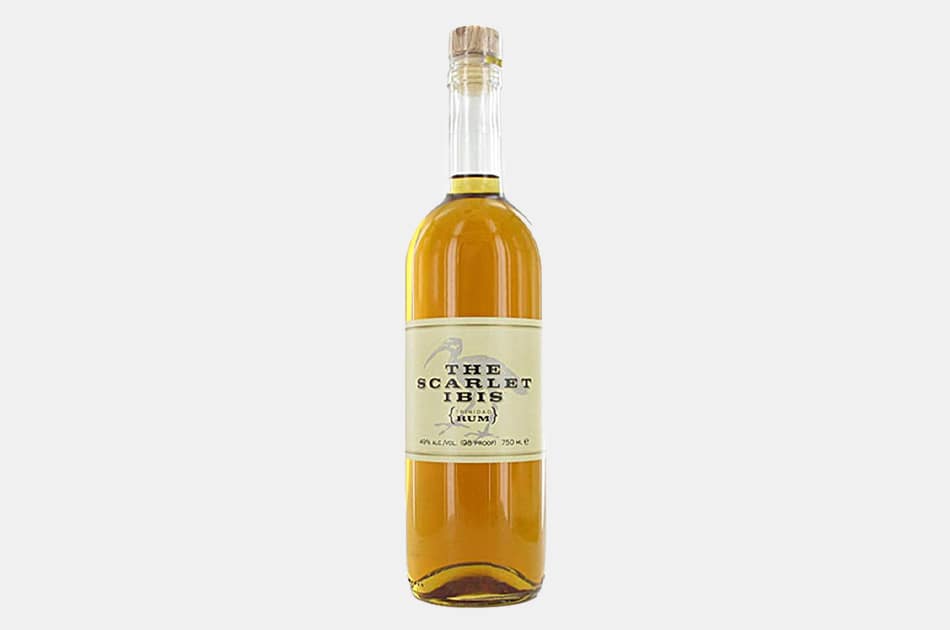 The Scarlet Ibis Gold Rum
As peoples' taste in spirits has trended towards lighter and less assertive flavors, many rums have diluted their aromas to follow suit. The exact opposite is true of The Scarlet Ibis, a Trinidad rum made in a truly old school style. It's rich and smoky, with notes of tobacco, dark honey, caramel, and toffee throughout. If you'd like a rum that will turn up the flavor on any cocktail you make, go for The Scarlet Ibis.
Plantation Stiggins Fancy Pineapple Rum
Flavored rums get a bad rap for a reason: They're usually made with low quality and synthetic flavorings, and end up tasting like suntan lotion 9 times out of 10. But there's a longer tradition of infusing rums with real ingredients that deserves your taste buds' attention. The Stiggins Fancy Pineapple Rum from Plantation is an ideal starting point — dark, rich, fruity, spicy, and not a hint of synthetic flavor. And it makes for a one of a kind Mojito, too.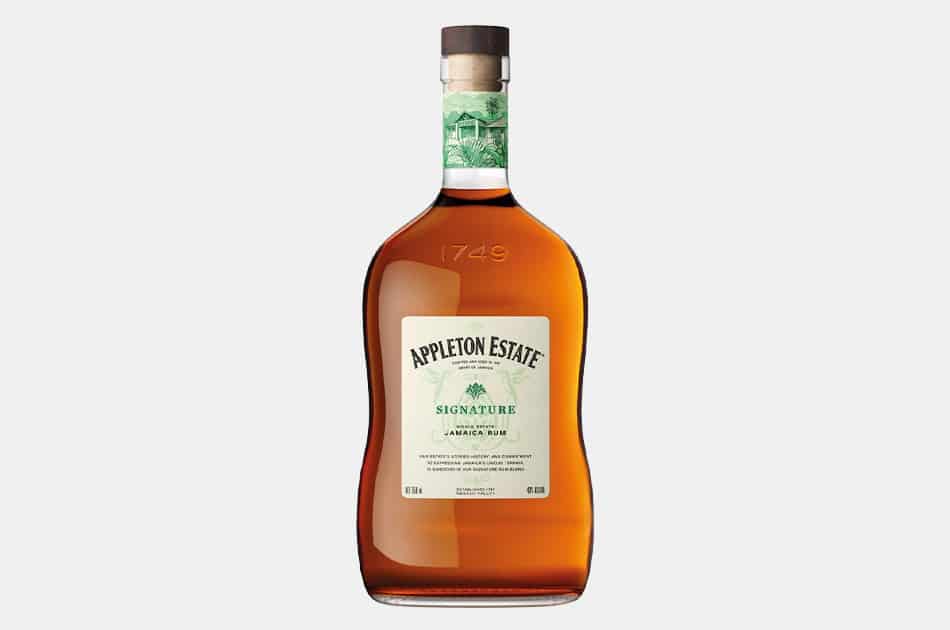 Appleton Estate Signature Blend Rum
The dark days of Prohibition broke the chain of experience for many American distillers, but the Caribbean didn't suffer the same fate. Case in point: Appleton, a rum producer with 265 unbroken years of experience. All that time mastering and refining the craft has paid off, with each of their rums embodying a riotously fruity Jamaican style. Try their Estate Signature Blend Rum in your next cocktail to get a taste of what real, traditional rum tastes like.
Disclosure: Clicking on these links and making a purchase may earn us a small referral fee, at no extra cost to you. Learn more here.
freestar.config.enabled_slots.push({ placementName: "gearmoose_leaderboard_btf", slotId: "gearmoose_leaderboard_btf" });