If you're not an avid beer drinker, you might have one image of what exactly an IPA is. You probably envision the resinous, piney, subtly citrus-flavored, sometimes overly bitter West Coast IPA. For years, this style has dominated the American craft beer industry and pummeled palates from Bangor to Bakersfield in the process.
Don't feel bad if this bitter beer is a little too harsh for you. It's not the only IPA on the market. There's a semi-new beer in this style for drinkers who enjoy hop flavor and aroma, but not the mouth-puckering bitterness that comes with many IPAs. In recent years, another beer has taken the style by storm and it's the perfect respite from dank, resinous IPAs: The New England-Style IPA.
Also known as hazy IPAs, these unique, cloudy beers are known for their hazy appearance and juicy (almost orange or pineapple juice-like), tropical fruit, and citrus flavor profile. As compared to their West Coast counterparts, these juice bombs have very low bitterness and tend to be creamy, sweet, and more akin to drinking a glass of fresh-squeezed juice than a hoppy, effervescent beer. Notable flavors found in many hazy IPAs include mango, guava, pineapple, tangerine, and citrus zest.
This fruit-forward juiciness makes hazy IPAs the perfect beer for summer. That's why we decided to list fifteen of our favorites that are guaranteed to add a tropical feel to the season regardless of where you live.
Sloop Juice Bomb Northeastern IPA
With a name like Juice Bomb, there's a pretty good chance you know what you're getting into when you crack open one of these bad boys. This 6.5 percent New England-style IPA is well known for its juicy, citrus-filled, well-balanced flavor with very little bitterness. It's the perfect example of a beer that manages to showcase everything hops can without keeping any of the expected bitterness. It is hands-down the best Hazy IPA you can drink by the pool this summer.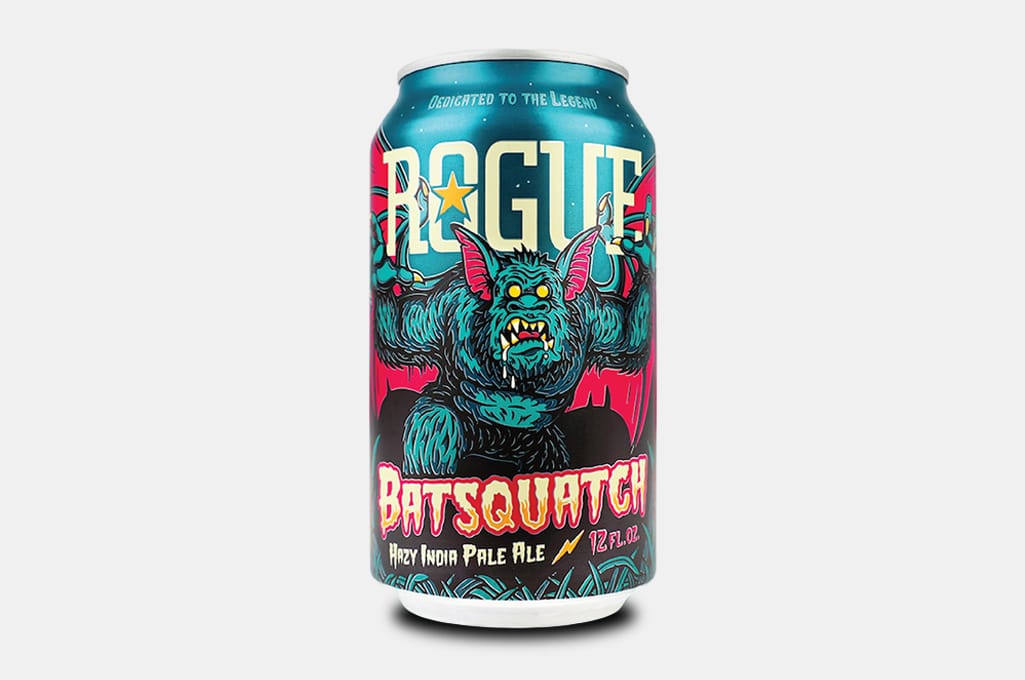 Rogue Batsquatch Hazy IPA
This 6.7 percent hazy IPA is named for the mythical creature lovingly referred to as Batsquatch that's been seen in the wood surrounding Mount St. Helens. Like the creature it's named for, this beer is bold, brash, and a hidden gem in the beer world. Filled with hazy, juicy, tropical fruit flavors, this cloudy brew might just become your go-to summer sipper after only one pint.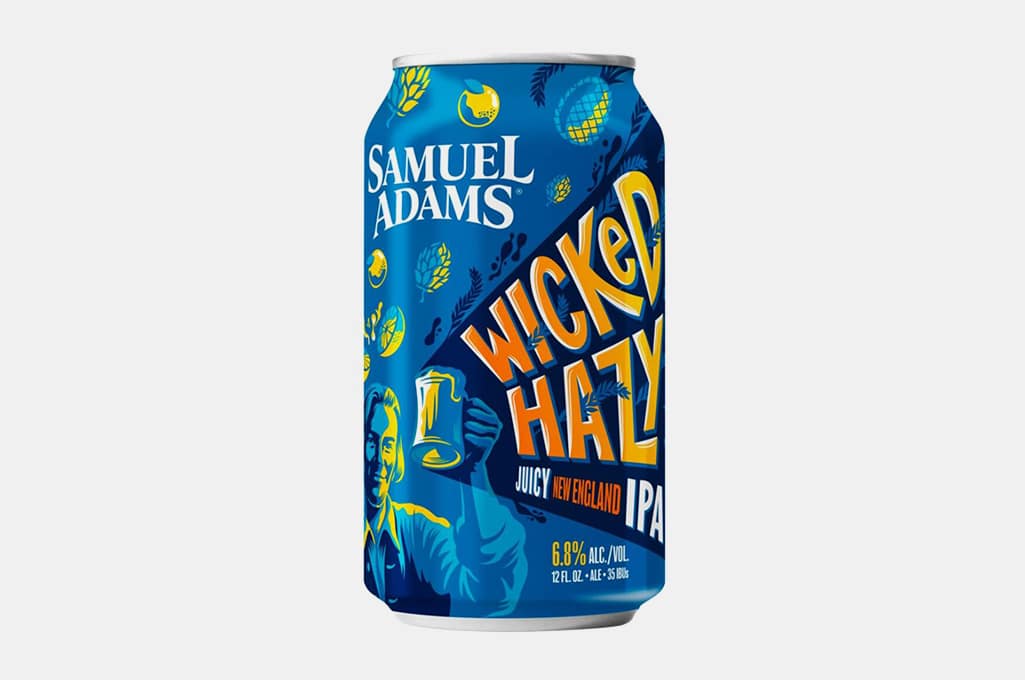 Samuel Adams Wicked Hazy Juicy New England IPA
If you're going to call a beer "New England-style" you better believe Samuel Adams will get in on the action. This 6.8 percent brew gets its pineapple, mango, and tangerine flavors from the addition of Galaxy, Simcoe, Mosaic, Citra, and Cascade hops. It's juicy, highly drinkable, and well-suited for sipping on a hot, humid, summer day.
Dogfish Head Hazy-O! Hazy IPA
Delaware's Dogfish Head is known for its boundary-pushing beers and its foray into the world of hazy beers is no different. Instead of sticking to the expected recipe, Hazy-O! is an oat-centric brew that would make Wilford Brimley smile. Featuring malted oats, rolled oats, naked oats, and even oat milk, this cloudy brew is juicy, smooth, and filled with sweet oat and tropical fruit flavors.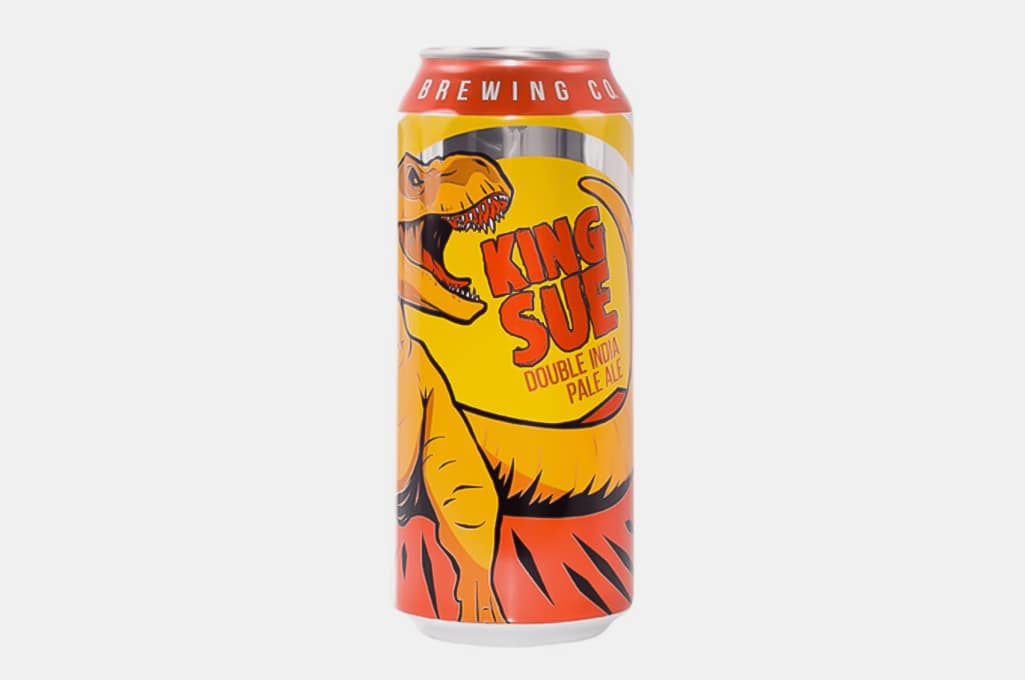 Toppling Goliath King Sue Double India Pale Ale
One of the most well-known hazy beers on the market, Toppling Goliath King Sue is a 7.8 percent double IPA brewed with a massive amount of Citra hops. The result is a potent, juicy beer featuring notes of guava, mango, ripe peach, juicy pineapple, and a whole slew of citrus flavors. The enormous, dinosaur-sized flavor of this hazy brew is perfect for summer sipping.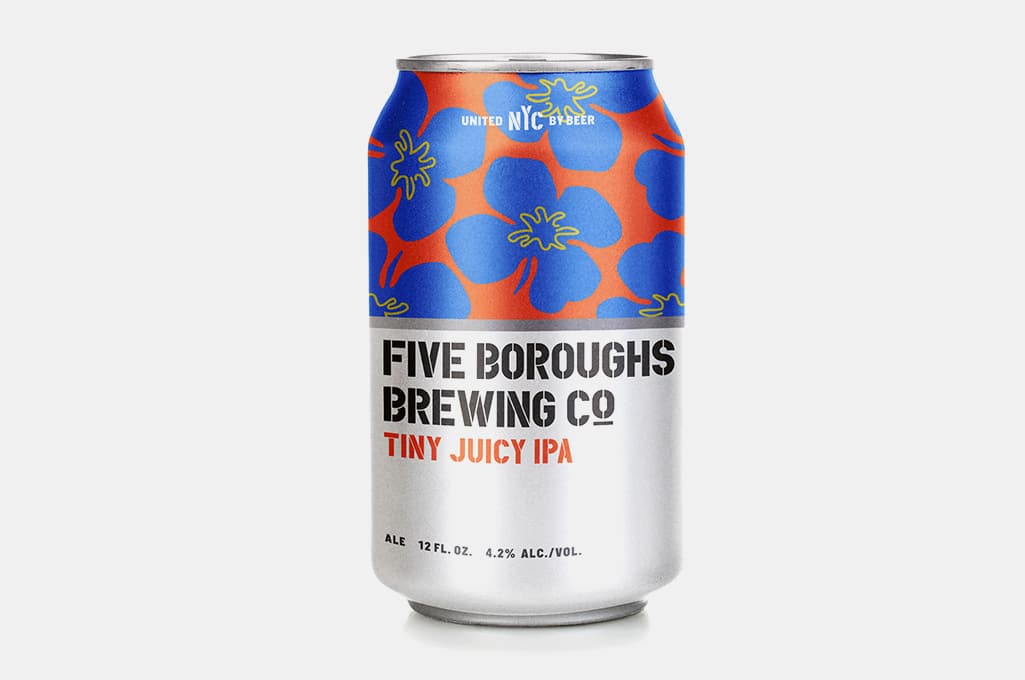 Five Boroughs Brewing Co. Tiny Juicy IPA
A lot of times, hazy beers tend to be a little higher in alcohol than most beers. But New York's Five Boroughs set out to create a sessionable hazy beer and they succeeded with Tiny Juicy. This 4.2 percent ABV beer might be low in alcohol, but it's high in tropical fruit and citrus flavors thanks to the addition of Mosaic, Simcoe, and Cascade hops as well as flaked oats.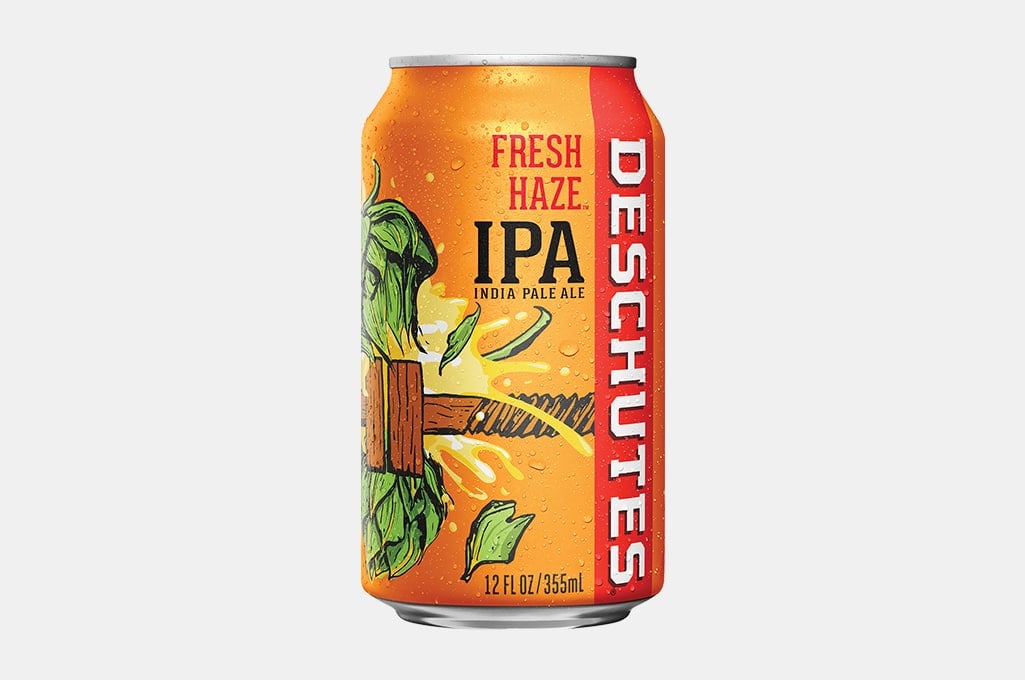 Deschutes Fresh Haze IPA
Oregon's Deschutes created Fresh Haze to be a great summery beer. Brewed with a slew of malts including two-row, Munich, Crystal, as well as wheat and flaked barley along with Amarillo, Cashmere, and Mandarina Bavaria hops, Fresh Haze lives up to its moniker. It's well-balanced with caramel malt sweetness and fresh, ripe, juicy fruit flavors. Be sure to throw a six pack fo this hazy IPA in your yeti cooler before you head to the beach this summer.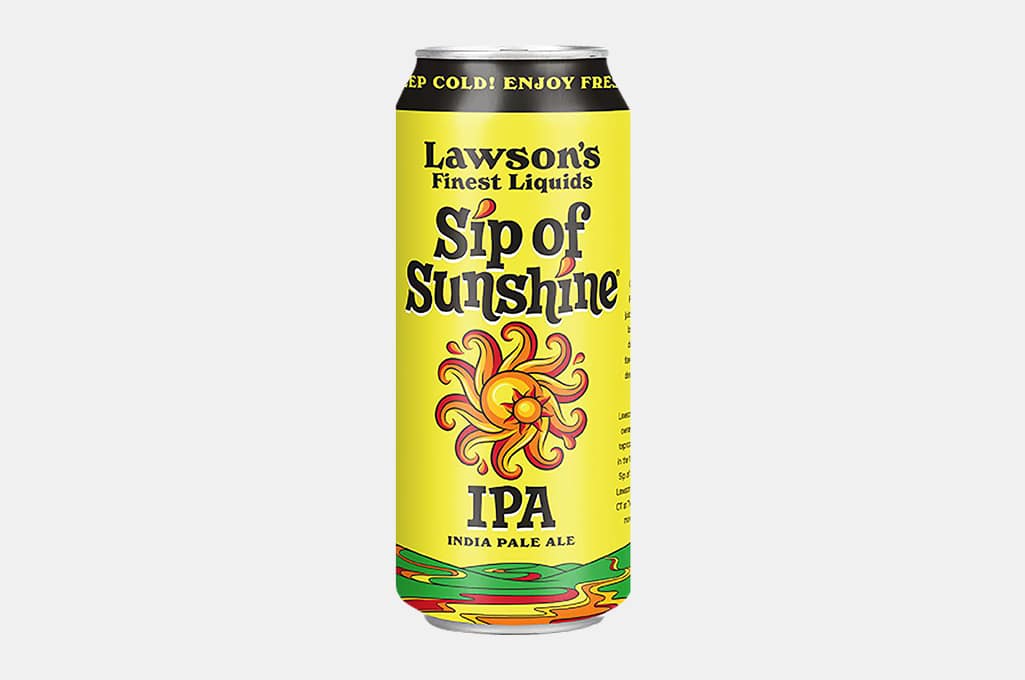 Lawson's Sip of Sunshine IPA
Vermont's Lawson's Finest is one of the most highly regarded breweries in the country. Its best beer is its hazy, cloudy, juicy Sip of Sunshine. Slightly bitter, this hop bomb will appeal more to classic IPA drinkers than many of the other offerings on this list. But it still has the same juicy, tropical fruit, floral flavors that dominate the style. Sip of Sunshine might be the best beer to bridge the gap between West Coast and New England-style IPAs.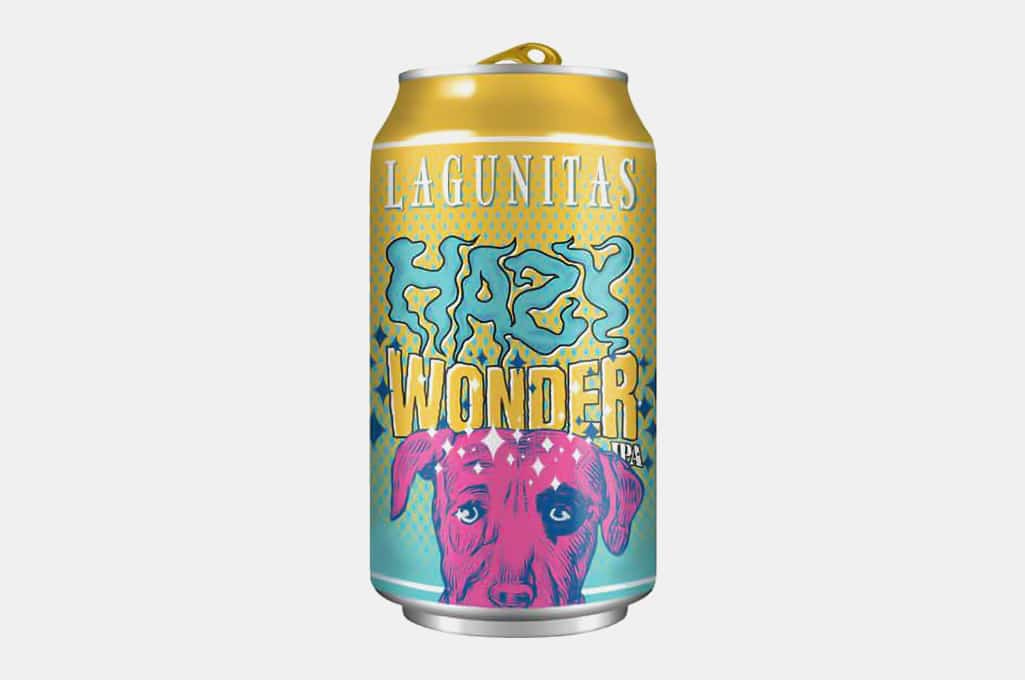 Lagunitas Hazy Wonder IPA
Lagunitas is well-known throughout the beer world for its hop-centric brews. Its foray into the hoppy, hazy world is Hazy Wonder. This 6 percent ABV hazy IPA is filled with a cacophony of hops, including Sabro, Citra, Cashmere, and Comet hops. The result is a fruity, subtly bitter, piney, a memorable hazy beer that belongs in your cooler for your next trip to the beach.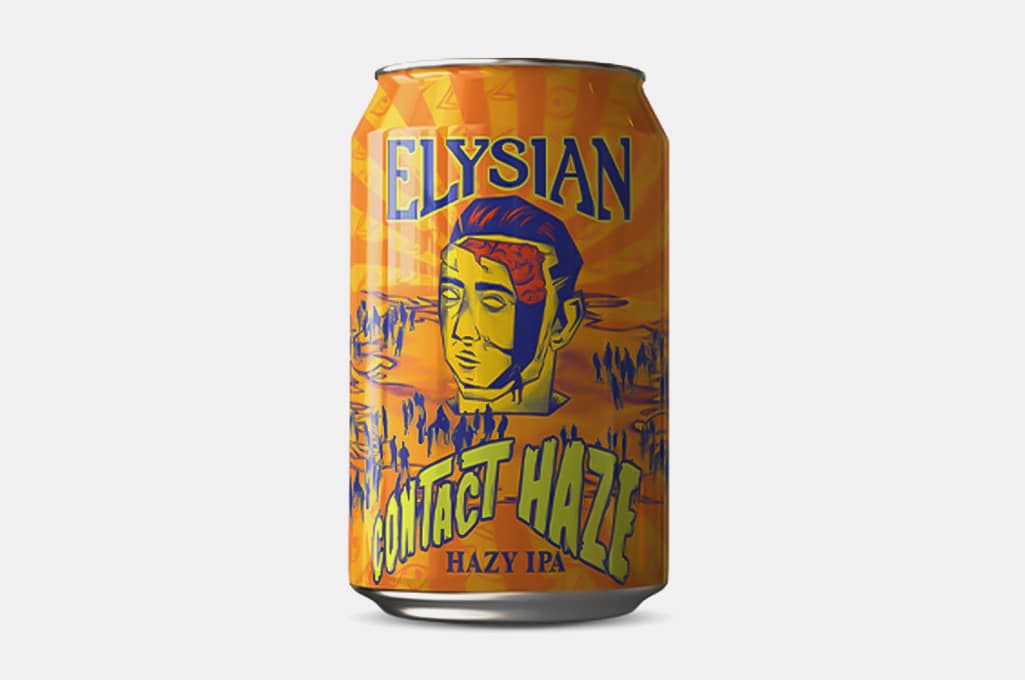 Elysian Contact Haze Hazy IPA
Seattle's Elysian Brewing just celebrated its 25th anniversary. Over the years, it's introduced the world to myriad classic beers. It makes a few hazy IPAs, but the best is the 6 percent Contact Haze. Brewed with El Dorado, Mosaic, and Southern Passion hops, it's full of hints of juicy, ripe pineapple, passion fruit, raspberry, and orange flavors well suited for summer imbibing.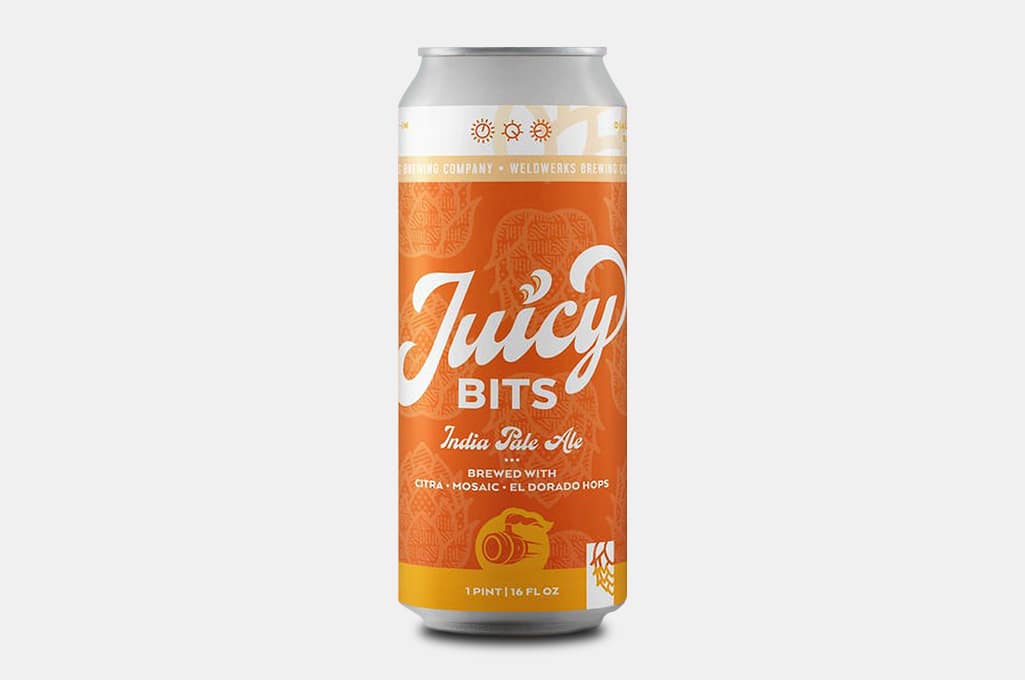 Weldwerks Juicy Bits India Pale Ale
Weldwerks' flagship beer, Juicy Bits is a 6.7 percent New England-style IPA that tastes exactly as the name suggests. Brewed with Citra, Mosiac, and El Dorado hops, it's hazy, juicy, and filled with flavors like ripe tangerines, fresh-cut pineapples, juicy mangos, and just a hint of dank hop flavor at the very end. All in all, a great hazy beer for a hot, summery day.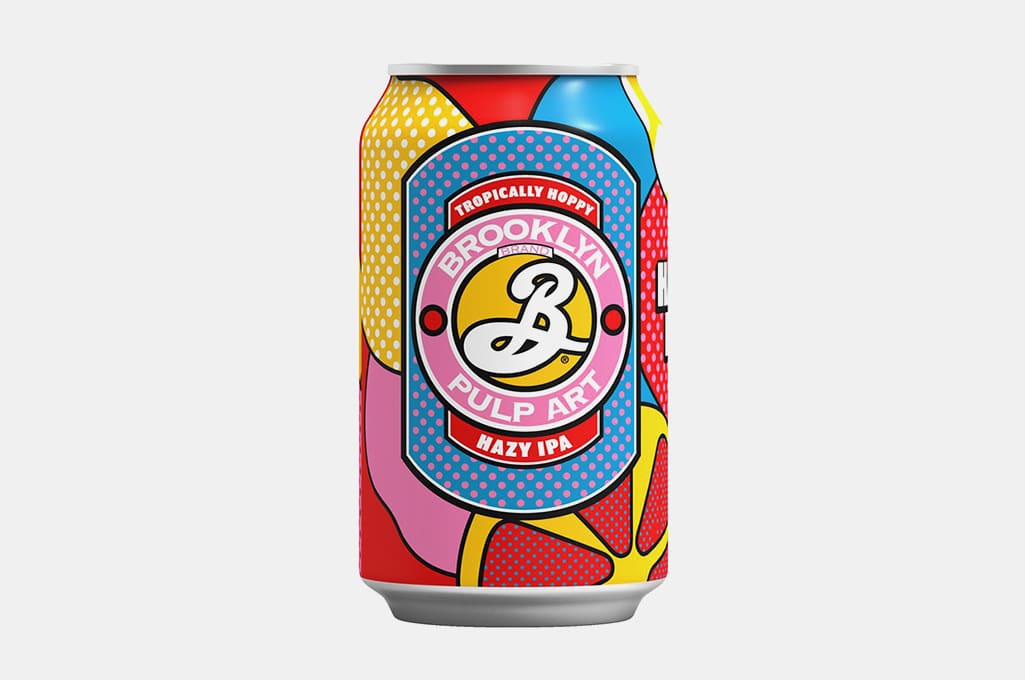 Brooklyn Pulp Art Hazy IPA
A recent addition to the hazy IPA world, Pulp Art's name is a reference to both the artwork that adorns the can, but the juicy, citrus flavors of the liquid inside. It's 6.5 percent ABV, brewed with Citra, Strata, and Simcoe hops and filled with hints of mango, pineapple, guava, passion fruit, and pulpy oranges and tangerines.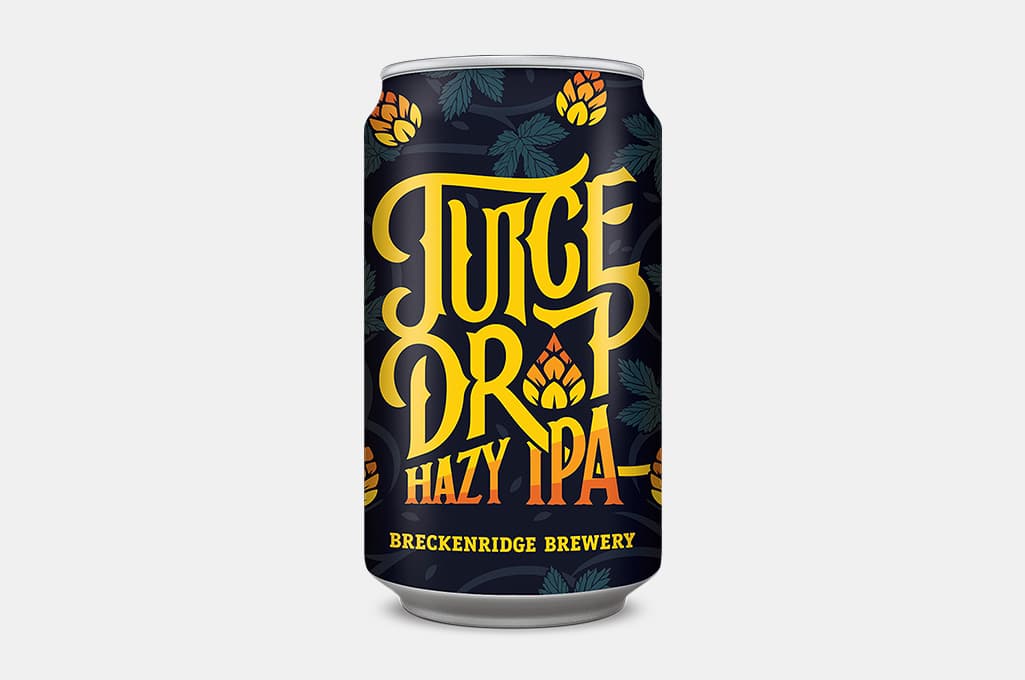 Breckenridge Juice Drop Hazy IPA
Another beer that explains everything you need to know with its name, Juice Drop is a 7 percent hazy IPA filled with juicy, flavorful hops. Brewed with an experimental hop variety called HBC 472 as well as Mosaic, Amarillo, and Idaho 7 hops, it's full of coconut, mango, and bright citrus flavors. Sipping it will make you feel like you were transported to a tropical island instead of your two-bedroom apartment.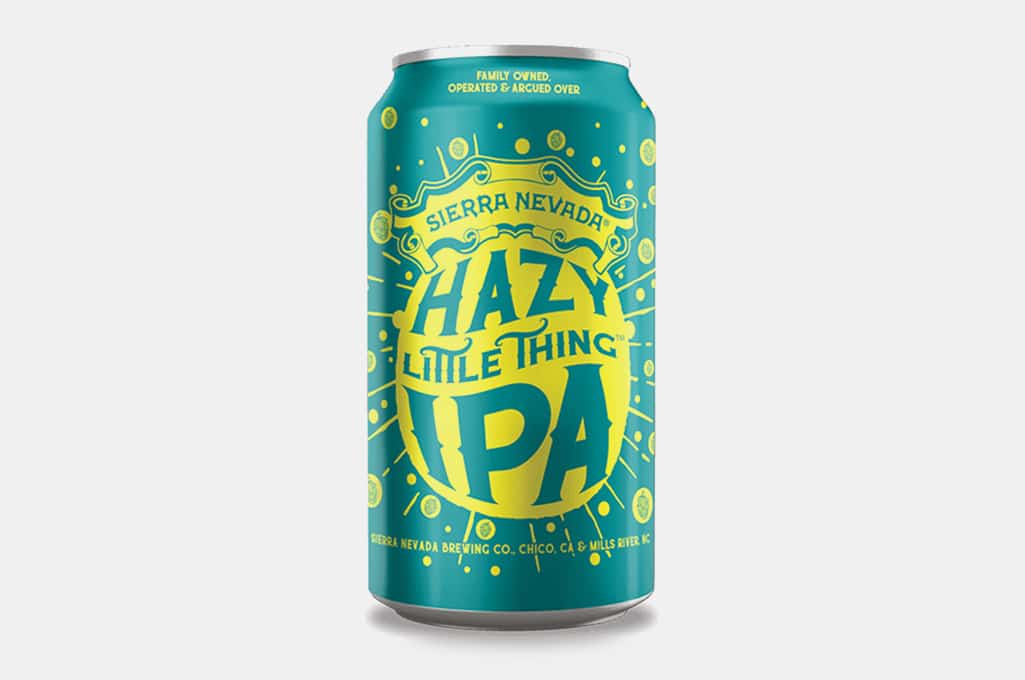 Sierra Nevada Hazy Little Thing IPA
One of the first beers to get in on the hazy trend, Hazy Little Thing is 6.5 percent ABV and filled with Citra, Magnum, Simcoe, Comet, Mosaic, and El Dorado hops. The result is a fruity, subtly floral, slightly bitter, highly complex beer that finishes smooth and refreshing every time. If you only grab one hazy IPA, make it this one. You definitely won't be disappointed.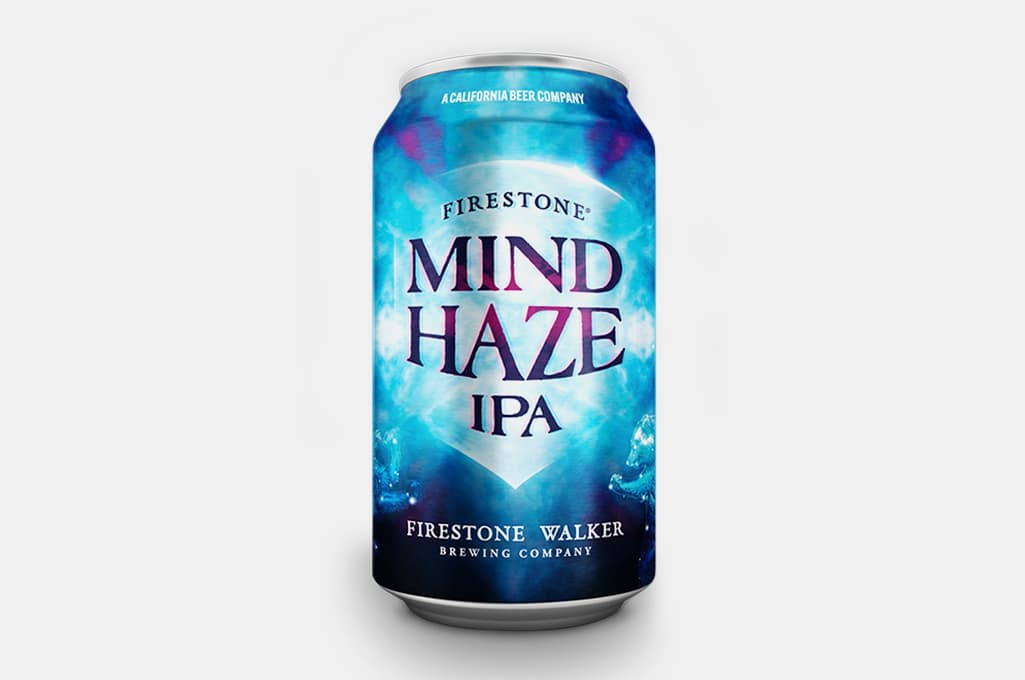 Firestone Walker Mind Haze IPA
Firestone Walker is one of the pioneers of the West Coast style. It only makes sense that this beloved California brewery would take on its East Coast rivals by dropping a highly complex hazy IPA called Mind Haze. This fresh, juicy, slightly crisp beer gets its flavor from Mandarina and Cascade hops and dry hopping with Azacca, El Dorado, Mosaic, Chinook, Cashmere, Callista, and Idaho 7 hops.
Disclosure: Clicking on these links and making a purchase may earn us a small referral fee, at no extra cost to you. Learn more here.
freestar.config.enabled_slots.push({ placementName: "gearmoose_leaderboard_btf", slotId: "gearmoose_leaderboard_btf" });