Mix it, shake it, or sip it straight — tequila in any form is darned tasty. But even as demand for the spirit increases, the agaves that it comes from don't grow any faster. The result? A constant price creep on your favorite bottles.
But there are still plenty of excellent tequilas that you won't have to empty your wallet for. At least 15 of them, in fact, that I'll be covering in this guide to the best tequilas under $50. 
I've put my sobriety on the line to taste and compare every one of them, just to make sure that they're up to par. So there's only one question left: Care to join me for a tequila tasting?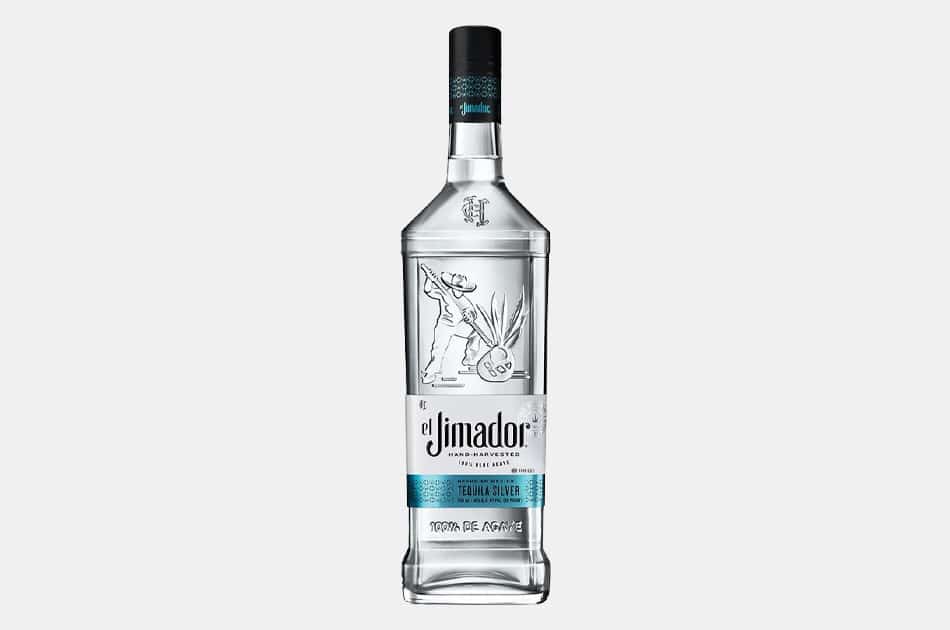 El Jimador Tequila Silver
Mexico's jimadores are the often unsung heroes of the tequila world. They're masters of observing, selecting, and harvesting each agave plant at the peak of its flavor and ripeness. El Jimador tequila pays homage to these men that form the backbone of the agave spirit industry with a clean, authentic, affordable blanco tequila. It's the first spirit I reach for when I'm mixing drinks for a crowd, and it makes a mean Margarita or Paloma. But to get the full flavor of the spirit, try sipping it neat or topping it with just a small amount of soda.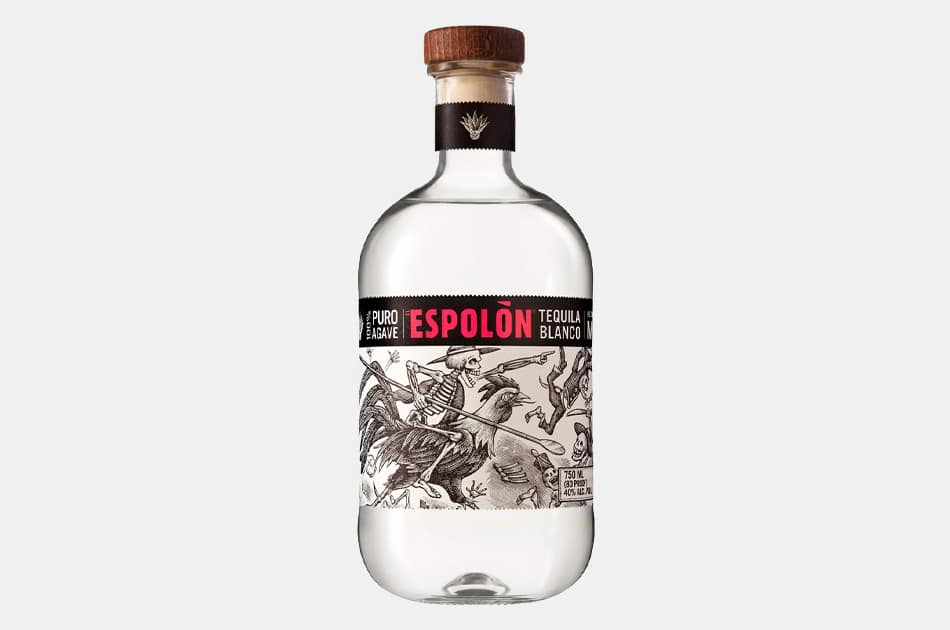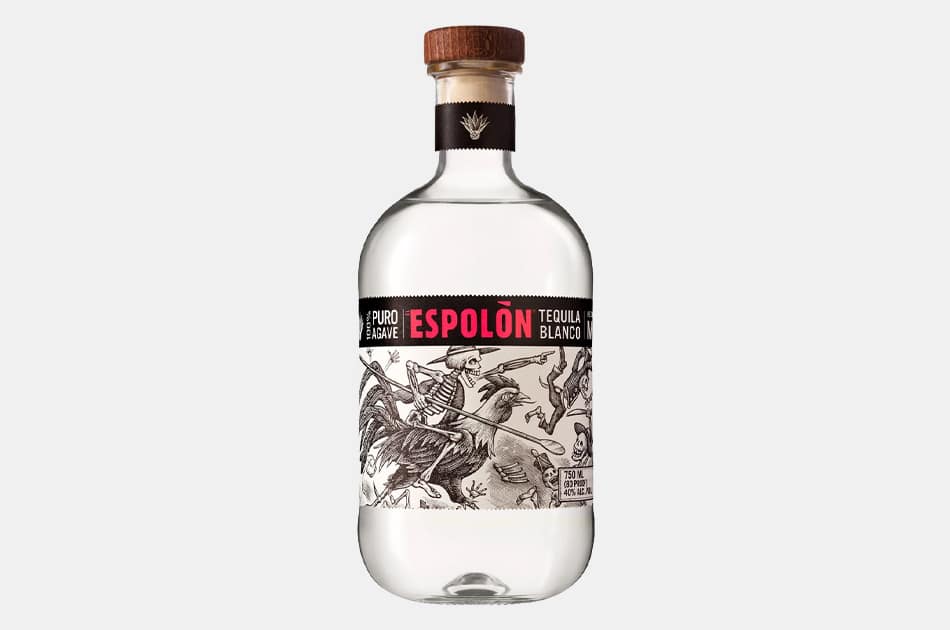 Espolòn Tequila Blanco
This blanco tequila doesn't have any business being as good as it is at this price. How does Espolòn pack so much flavor into a smooth and sippable spirit that's also great for mixing? Everything from the soft, clean mouthfeel to the tropical fruit aroma and spicy-sweet finish make it a standby for bartenders. If you're looking for a spirit to ease you into the blanco tequila category, Espolòn is my first recommendation. Even people who had "that one bad experience in college" can find something to like here.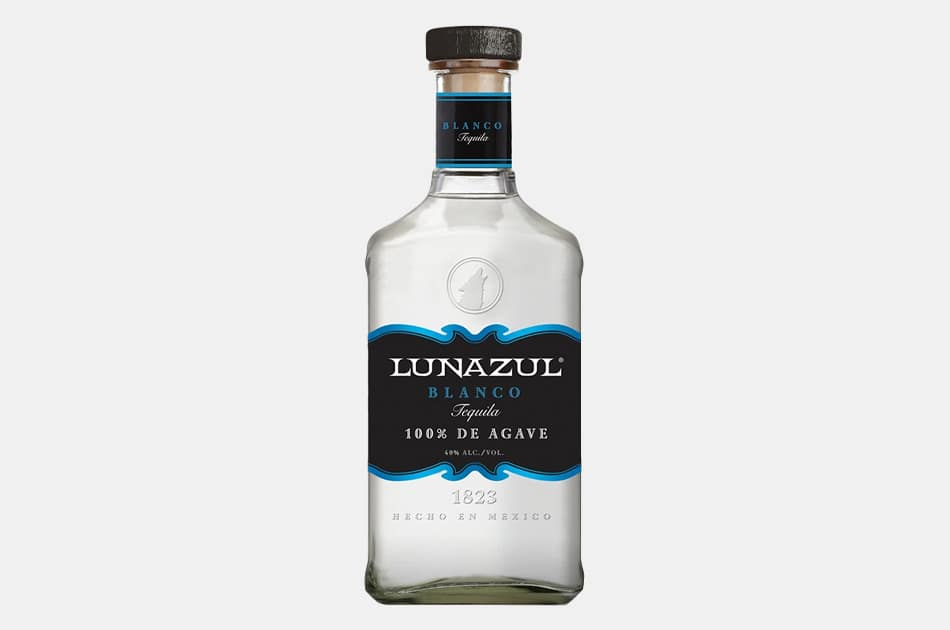 Lunazul Blanco Tequila
Every expression of lunazul — their blanco, reposado, añejo, and extra añejo — comes in at under $50. Not only does that make it the most affordable 100 percent agave tequila lineup, but also the most highly awarded at this price. Each year, Lunazul continues to rack up more accolades from international spirit tasting competitions, with their blanco taking home the most awards of all. It's easy to see why, too: The spirit is exceptionally smooth and balanced, with a distinct tropical fruit nose and crisp, peppery, and citrusy finish. It's a fine example of everything that tequila can do, and is equally delicious sipped solo or mixed into a cocktail.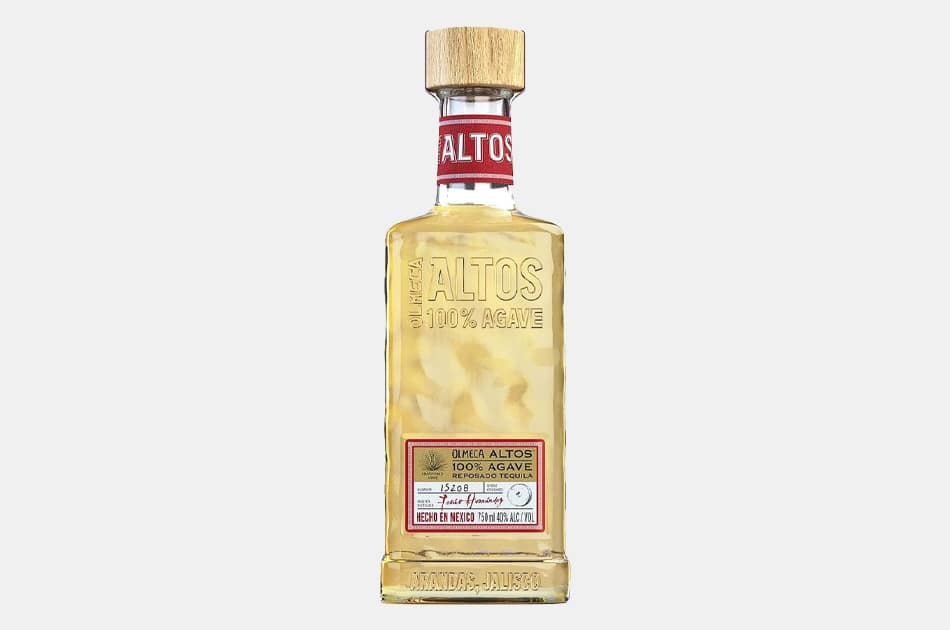 Olmeca Altos Reposado Tequila
Olmeca Altos started as the pet project of two long-time bartenders with a love for Mexican spirits. Disappointed by the quality of the tequilas they were mixing with, they set out to make their "perfect tequila" — one that could be sipped neat, but still held up in mixed drinks. Oh, and it had to be affordable, too. They did all that and more, as evidenced by the supremely well balanced Olmeca Altos Reposado. It lends a persistent fruitiness to any cocktail you make with it, and finishes smooth with a classic black pepper and juicy agave flavor.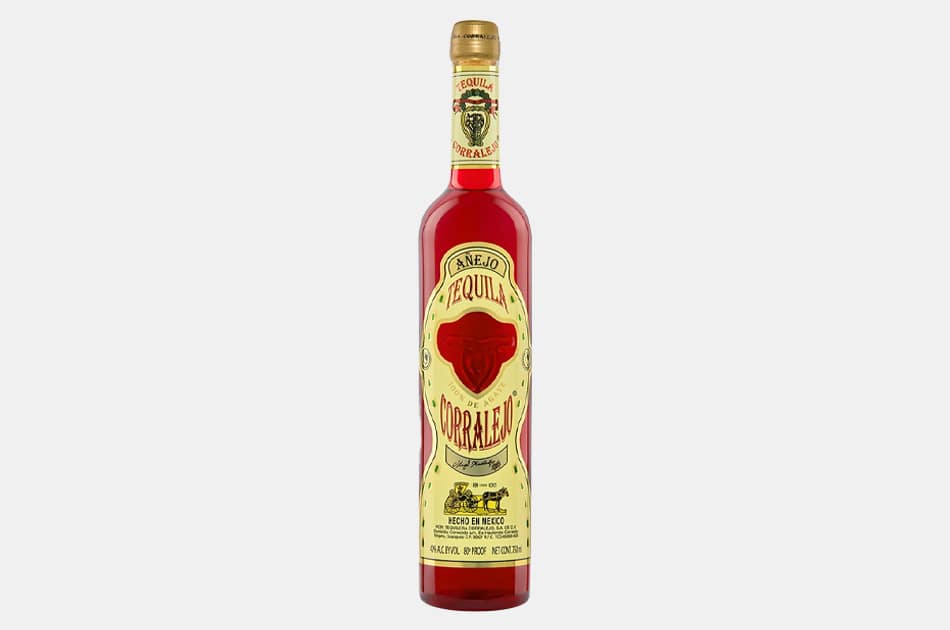 Corralejo Añejo Tequila
The one to three years of aging that añejo tequilas go through tends to put them at a much higher price point compared to blancos. That's a shame, too, because añejo tequilas are the easiest way for whiskey drinkers to develop a taste for agave spirits. Corralejo's Añejo breaks the mold, offering the same caramel and oak flavors of expensive spirits at a price that's accessible for everyone. I'd recommend sipping this one neat or with a single ice cube, or substituting it for whiskey in a classic Manhattan.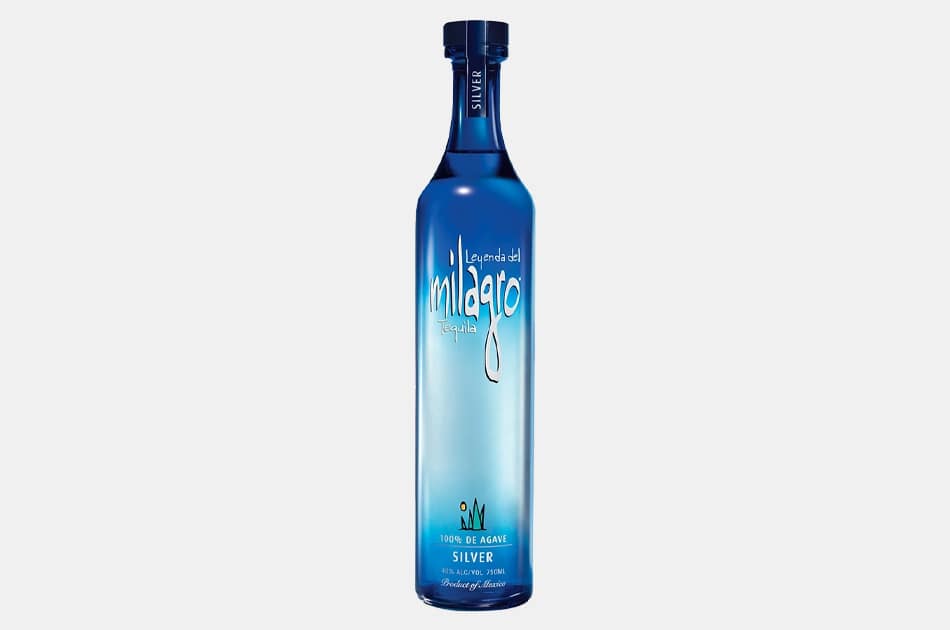 Milagro Silver Tequila
Go to the town of Tequila in Jalisco, Mexico, and you'll hear one phrase repeated again and again: "Que un milagro!", or "what a miracle!". It's a way of expressing awe at how the world seems to give you just what you need, right when you need it. Your first sip of Milagro tequila will feel a lot the same way — like a breath of fresh air in a stuffy room, or a cool sip of water after a long hike. It's a crisp, clean, and classically styled tequila that's always a worthwhile addition to your liquor cabinet.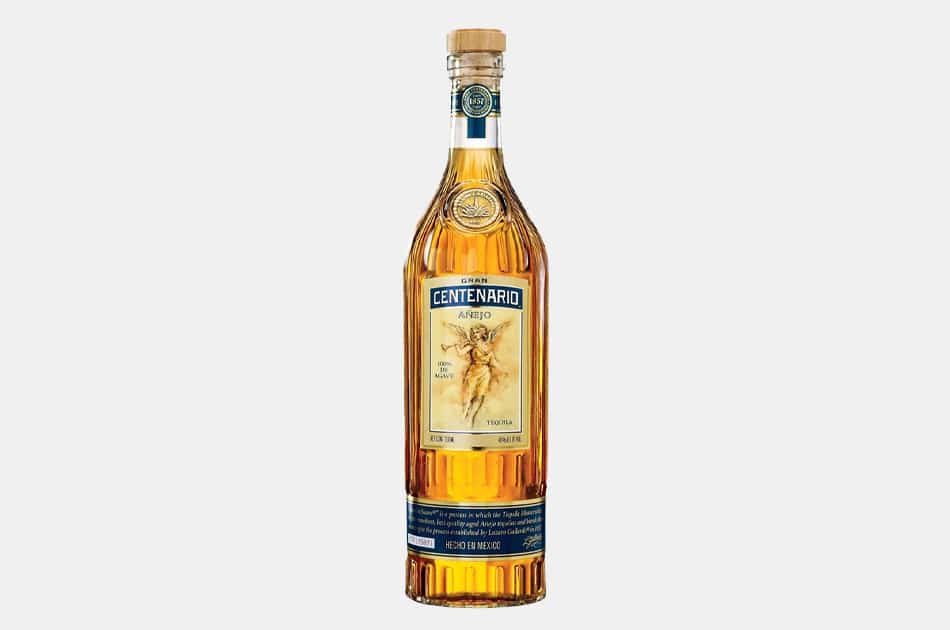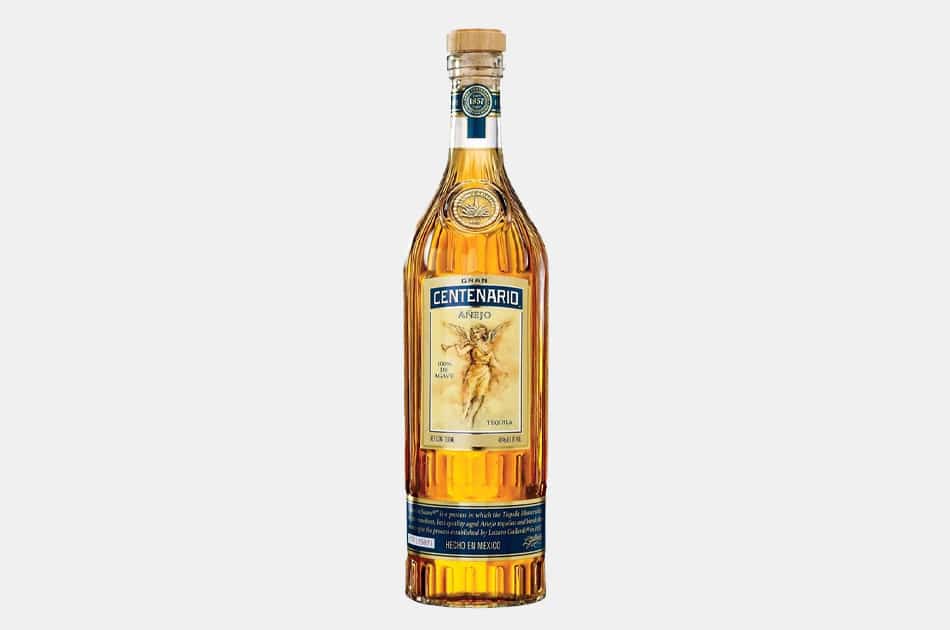 Gran Centenario Añejo
The añejo tequila from Gran Centenario might be my favorite tequila to drink as a nightcap. It's aged for the full three years allowed by Mexican spirit designation laws, giving it a big and creamy mouthfeel with strong aromas of charred oak. But where other tequileros stop after this initial aging, Gran Centenario takes another step, adding small portions of extra long aged tequila from their reserves. This gives the spirit a rounded, complex flavor and aroma that's uncharacteristic for a tequila at this price.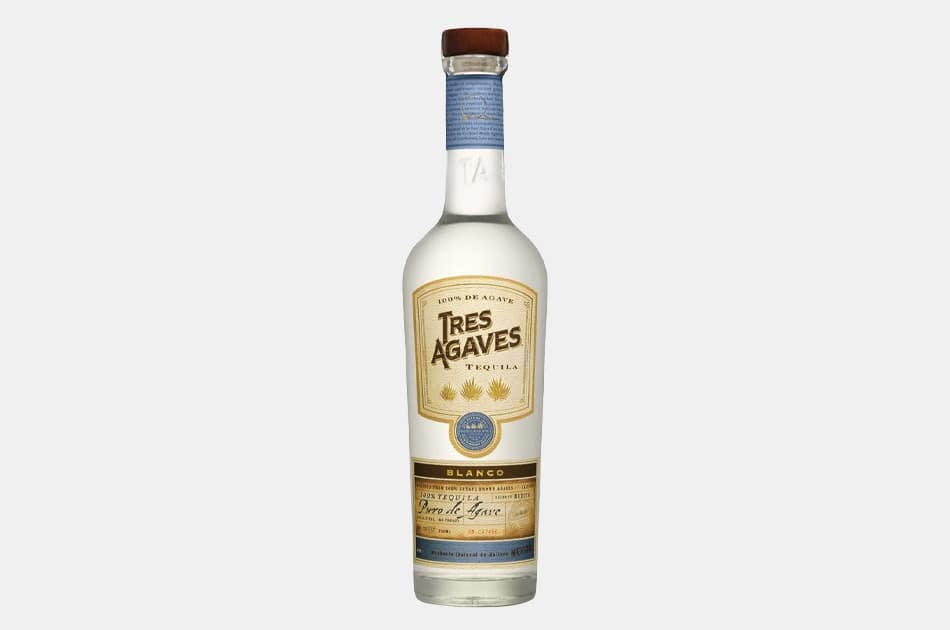 Tres Agaves Tequila Blanco
By law, blanco tequilas are allowed to be rested up to 60 days in oak barrels before bottling. Many tequila producers use this time in oak to mellow the raw agave flavors — but Tres Agaves bucks the trend by bottling directly after distillation. This gives their blanco tequila a powerfully fresh and green aroma with notes of pear and lemon peels, and a strong spearmint finish.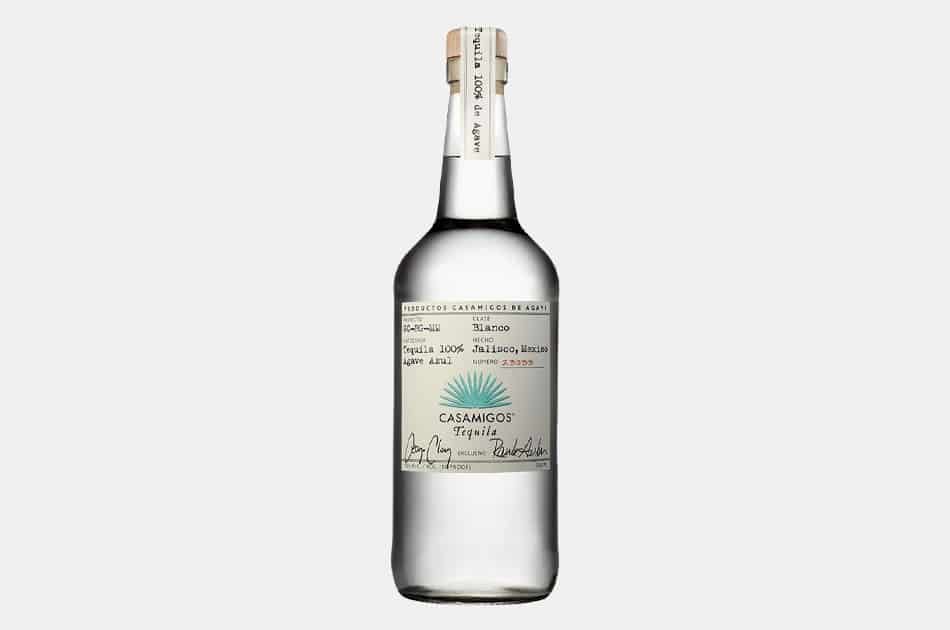 Casamigos Tequila Blanco
It's tempting to think that a spirit endorsed by a celebrity is going to be more gimmick than substance. But George Clooney's Casamigos brand is about as authentic as tequila gets. Their blanco is a real standout, thanks to an extra-long fermentation that gives it a more concentrated agave aroma and taste. It's sweet and ripe without being sugary, and a perfect introduction to blanco tequila meant for sipping neat.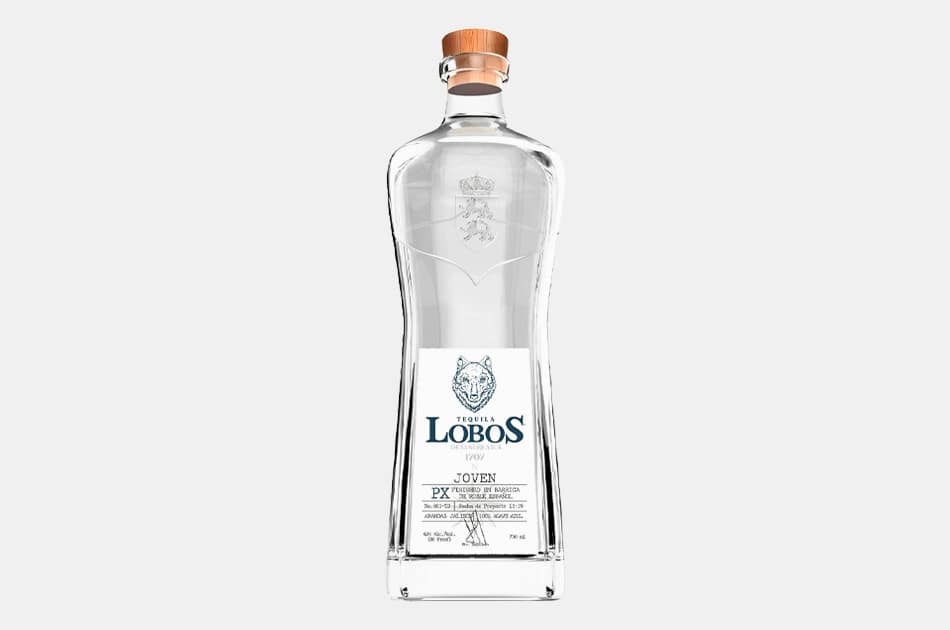 Lobos 1707 Joven Tequila
Pedro Ximenez wine barrels from Jerez, Spain give all of Lobos 1707's tequilas a unique and distinctive character. This is especially apparent in their joven, a blanco style tequila that finishes with notes of golden raisins and sweet baking spices. It's a blend of both blanco and reposado tequilas that's carbon filtered for clarity, resulting in an ultra smooth drinking experience.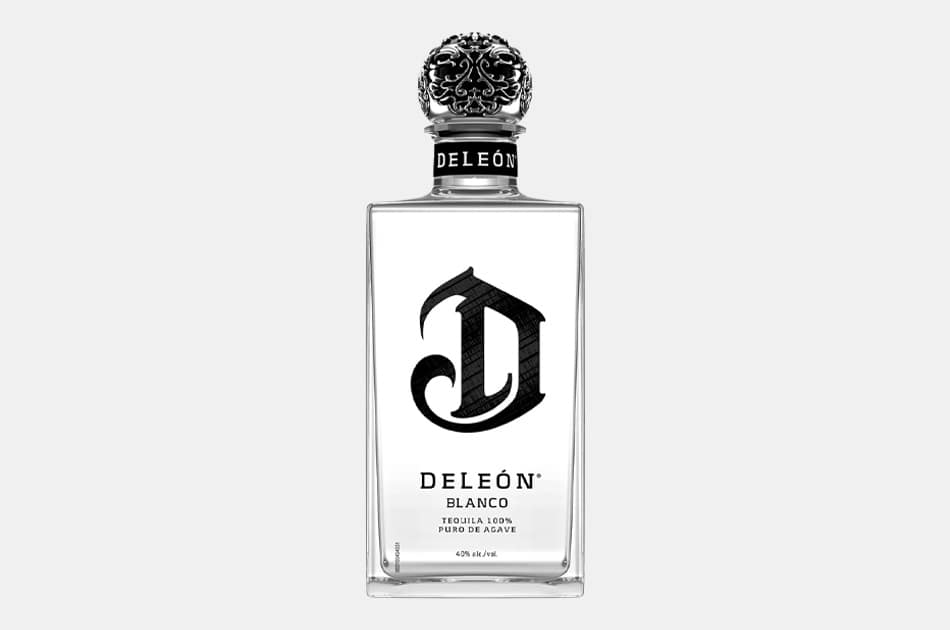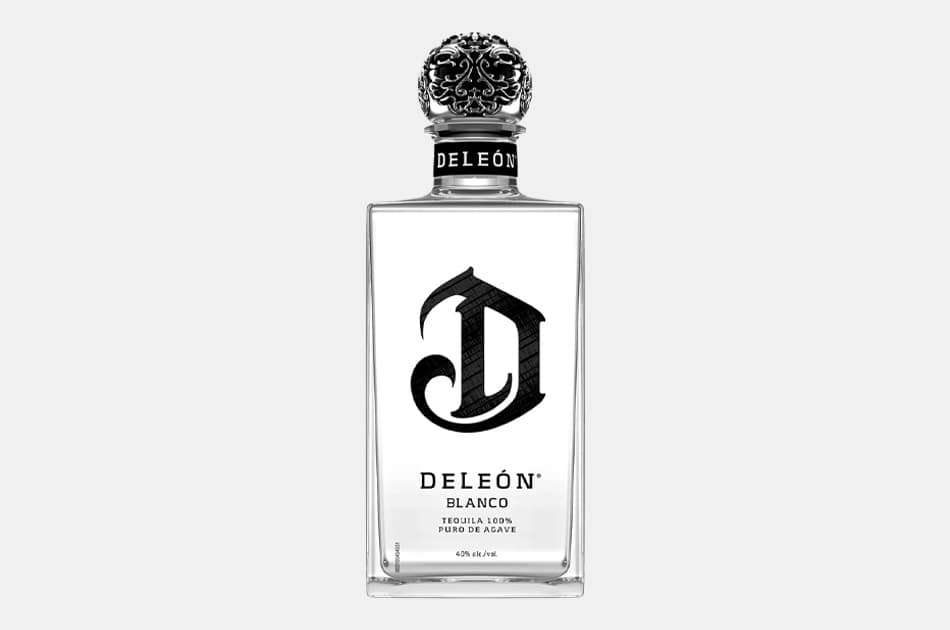 DeLeón Blanco Tequila
Before agave plants can be fermented and then distilled into delicious tequila, they first have to be oven roasted to develop their sugars. And where most producers use industrial metal ovens now, DeLeón is one of a handful of brands that still uses traditional clay ovens. This gives their blanco tequila a pleasant earthiness, with a creamy mouthfeel and clean mineral finish. It's old-style tequila done right, and sold at a fair price.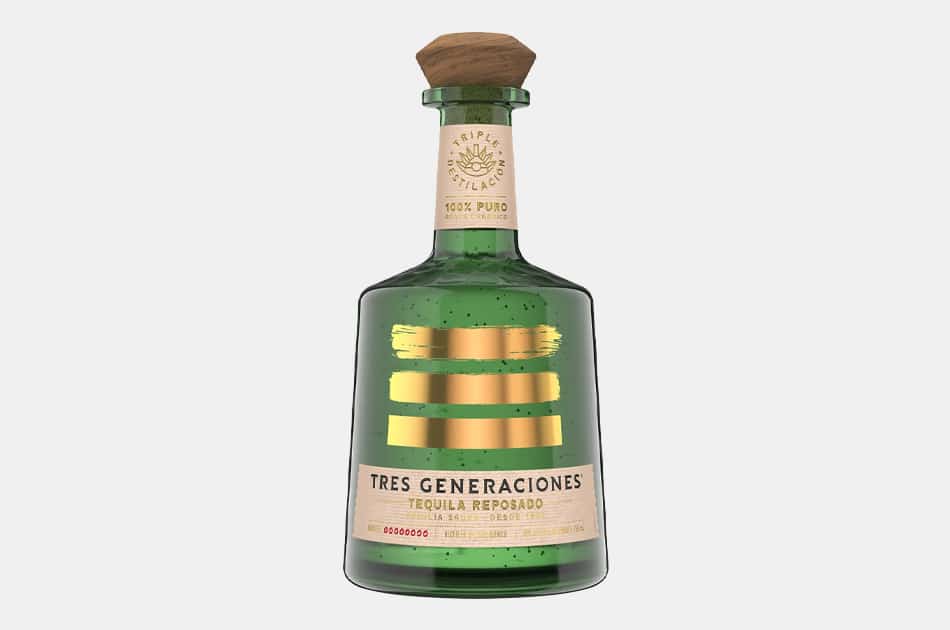 Tres Generaciones Tequila Reposado
Tres Generaciones — Three Generations — isn't just a name for this tequila company. It's a statement of their heritage, and the enduring values that guide their business decisions. Three generations ago, Don Cenobio Sauza was the first person to export agave spirits to drinkers in the United States. Today, Tres Generaciones is still a leader in the field, and their Reposado is a stunning expression of deep agave flavor. The long, lingering finish is a sure sign of the attention to detail put into every bottling.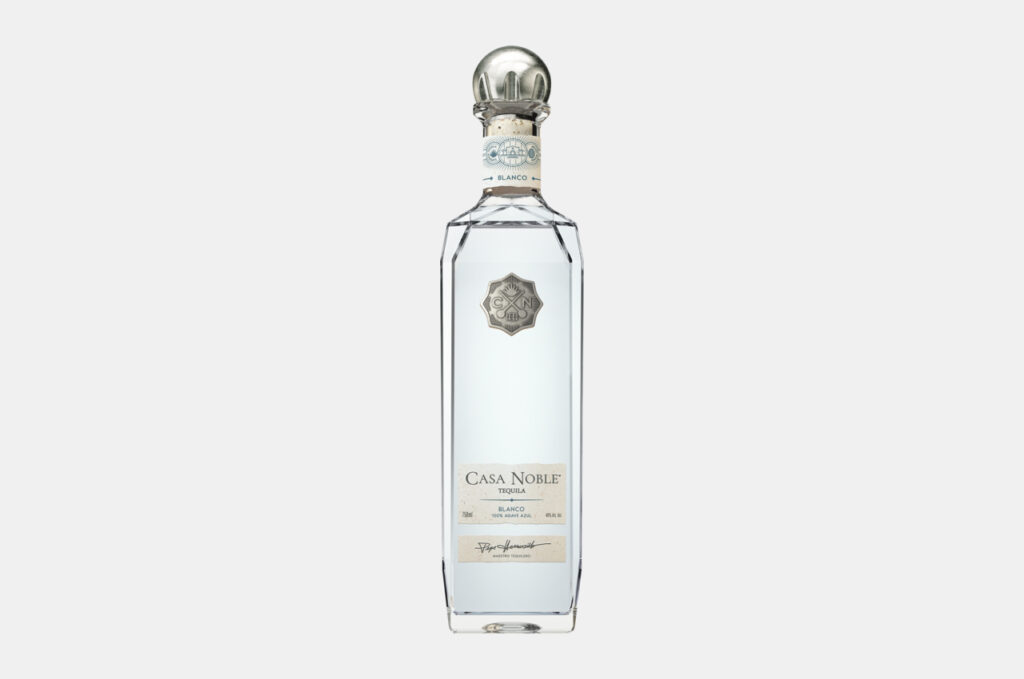 Casa Noble Blanco Tequila
Where most tequila is distilled twice, Casa Noble's Blanco tequila is triple-distilled. This makes it one of the smoothest, easiest drinking tequilas on the market, with a lush and creamy vanilla finish. Perhaps more impressively, though, all of the agave used in Casa Noble's spirits is estate-grown using sustainable farming methods. It's not just a great tequila — it's a spirit that respects the importance of the land it comes from.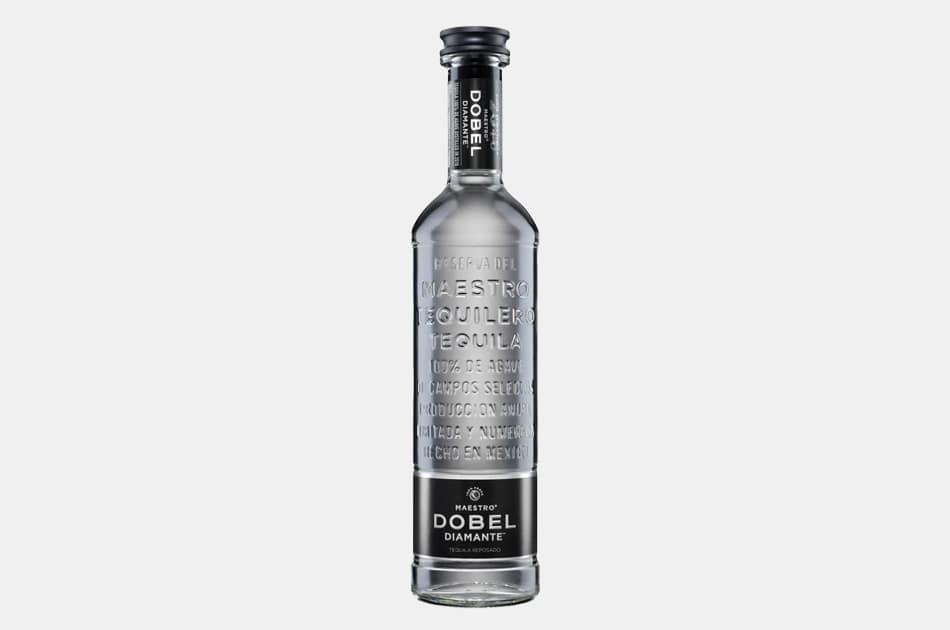 Maestro Dobel Diamante
Though it's bottled crystal clear, Maestro Dobel's Diamante isn't a blanco tequila. It's actually a unique blend of reposado, añejo, and extra añejo tequilas that is then carbon filtered for absolute clarity. This makes for a complex, layered drinking experience akin to a fine scotch, but without any of the bitterness that can come from oak aging. Highly recommended for sipping neat, or mixing in spirit-forward cocktails that can really showcase its unique flavor.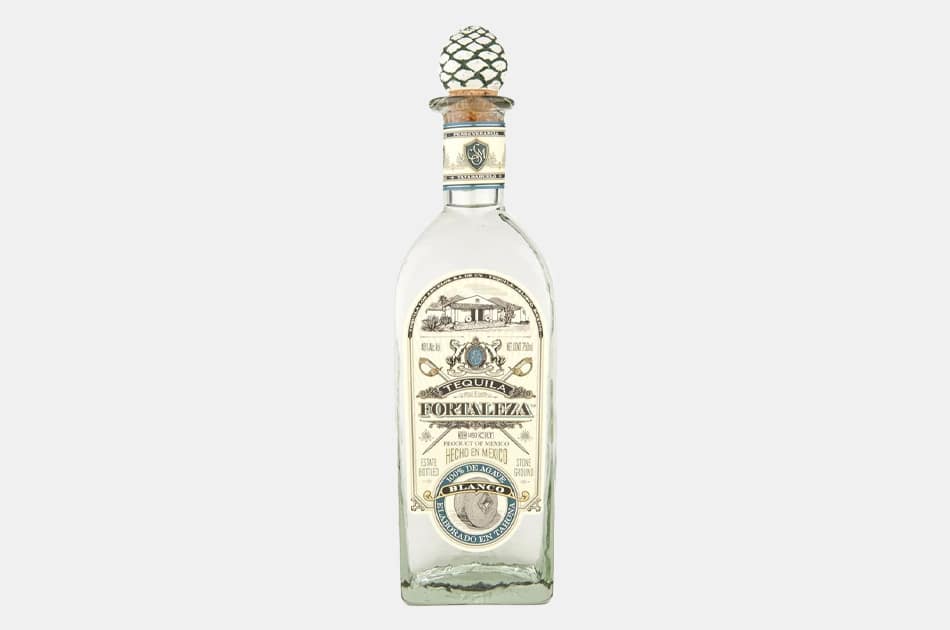 Fortaleza Tequila Blanco
Since its release in 2005, Tequila Fortaleza has become a darling of the craft cocktail world. That's due in large part to its small-batch, handmade production process, yielding a rich and complex tasting experience. It's full of earthy tones, with a buttery mouthfeel and long, smooth, herb-and-vanilla finish. In short, Fortaleza is as close as you can get to true old world style tequila.
Disclosure: Clicking on these links and making a purchase may earn us a small referral fee, at no extra cost to you. Learn more here.