A good bottle of tequila won't set you back much more than $50. Add on a few years of aging for an extra añejo tequila, and you might shell out around $100.
But the most expensive tequilas in the world? They'll blow your wallet to pieces, with prices ranging from a few hundred dollars, to a few thousand — and even one record-breaking bottle that's measured in the millions. We've collected all 15 of these eye-wateringly expensive spirits here.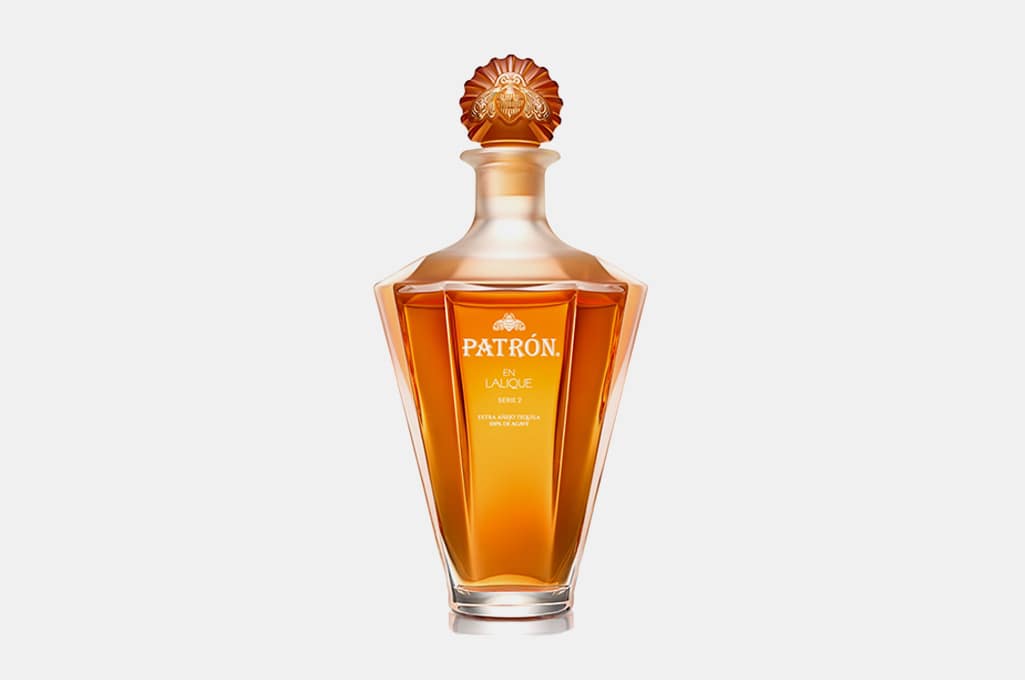 Patrón En Lalique: Serie 2 Tequila
Price: $7,500
The original Patrón En Lalique set glassware and tequila collectors abuzz with its combination of French crystal and fine tequila. Now, their Serie 2 reimagines the squat shape of the original decanter, building it up as a top-heavy gem crowned with Patrón's signature bee in white gold. As for the tequila itself, it's an extra añejo aged for eight years in a combination of French oak, American oak, and well-seasoned sherry barrels.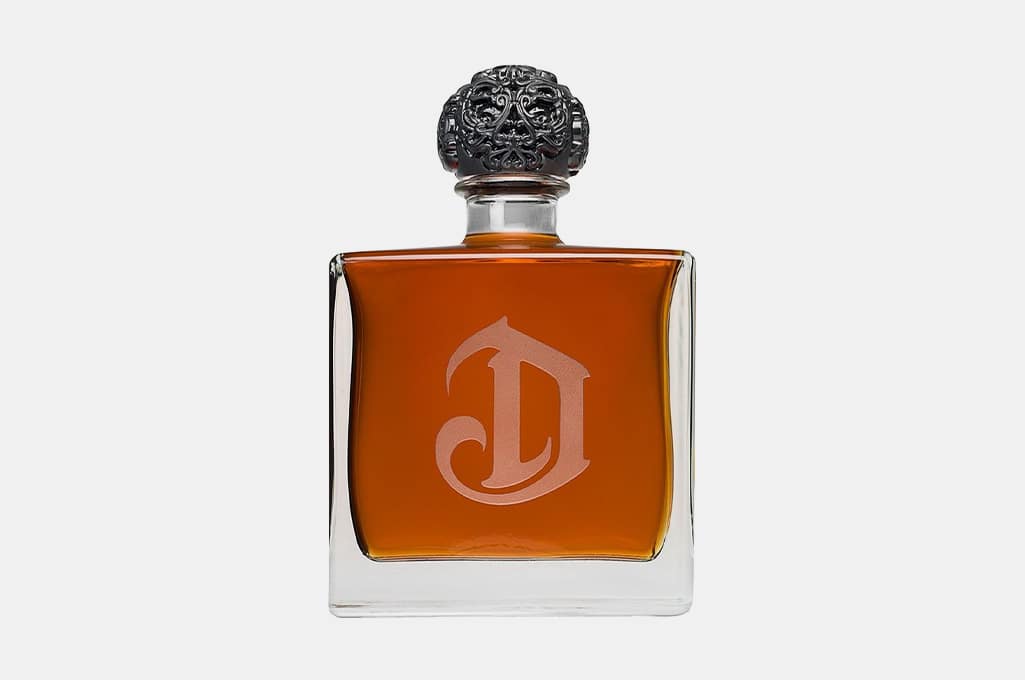 DeLeón Leona Añejo Tequila
Price: $979
Every tequila in the DeLeón lineup is in the luxury price range — but none more so than their Leona. The spirit inside every bottle is carefully selected by DeLeón's Master Distiller, blended from the best barrels of that year's tequila production and rested for a year in French Sauternes casks. This gives it a fantastically complex character, with notes of ripe jammy fruits on the nose and a smooth caramel finish. To complete the presentation, each bottle is wrapped in a leather carrier and accompanied by a flask emblazoned with a python.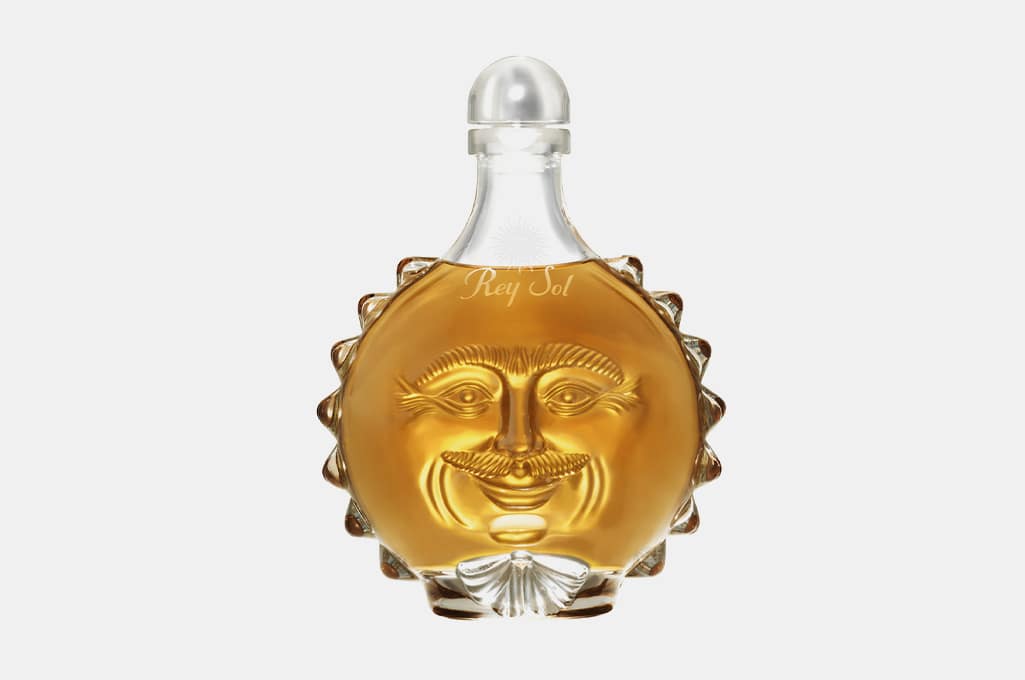 Casa San Matias Rey Sol Extra Añejo Tequila
Price: $250-350 (depending on the vintage)
Tequila Rey Sol — "The Sun King" — is a real O.G. in the expensive tequila world. They've been producing an extra añejo tequila since long before it was fashionable, and that's evidenced in the enduring use of their crazy-looking bottles. The quality of the spirit inside those bottles has held up, though. Filled with notes of oak, chocolate, vanilla, hazelnut, roasted almonds, and dried fruit, it's the most refined take on dessert that you might ever taste.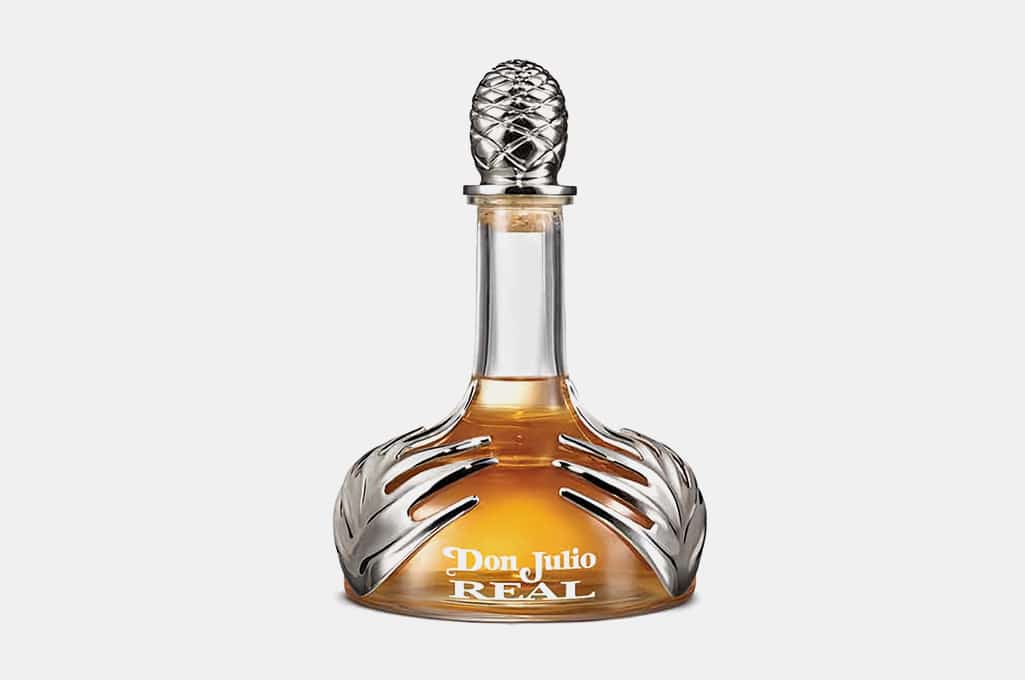 Don Julio Real Tequila
Price: $350
Though better known for their blanco and reposado bottlings, Don Julio has quietly been making their own ultra-premium extra añejo for decades. And for as expensive as it is, Don Julio Real does not disappoint: It's one of the most consistent extra añejo tequilas on the market. That's because Don Julio has a massive distilling operation to draw from, giving them greater access to the precise barrels needed to blend this spirit year after year. Serve it in a snifter or Riedel glass to get every last bit of its mineral-heavy body and confectionary aromas.
The Most Expensive Tequila In The World: Ley Diamante Tequila
Price: $3,500,000
And here we have it, the record holder for most expensive tequila in the world: Tequila Ley Diamante. Listed as having a market value of 3.5 million dollars, most of the cost for Diamante is in its exquisite bottle. First, the bottle is crafted from nearly five pounds of ultra-pricey platinum. Then, it's encrusted with 4,100 white diamonds. And if anyone ever brings themselves to open this one-of-a-kind bottle, they'll be treated to a seven year old extra añejo tequila.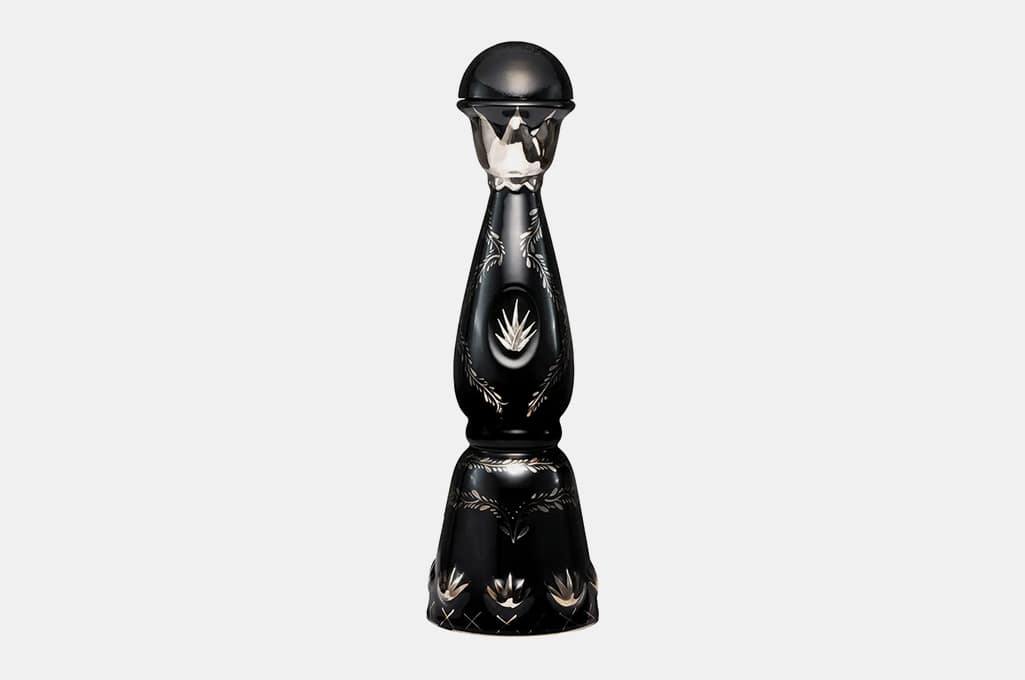 Clase Azul Ultra Tequila
Price: $1,800
Clase Azul is well known for their expensive tequilas: Even their blanco starts at over $100. But with Ultra, their take on an extra añejo tequila, they've really outdone themselves. Coming in at nearly $2,000, it's packaged in a decanter decorated with platinum, .925 sterling silver, and a 24 karat gold label. It's the Rolls Royce of tequilas — finished for five years in sherry barrels to give it a complex and ever-evolving flavor.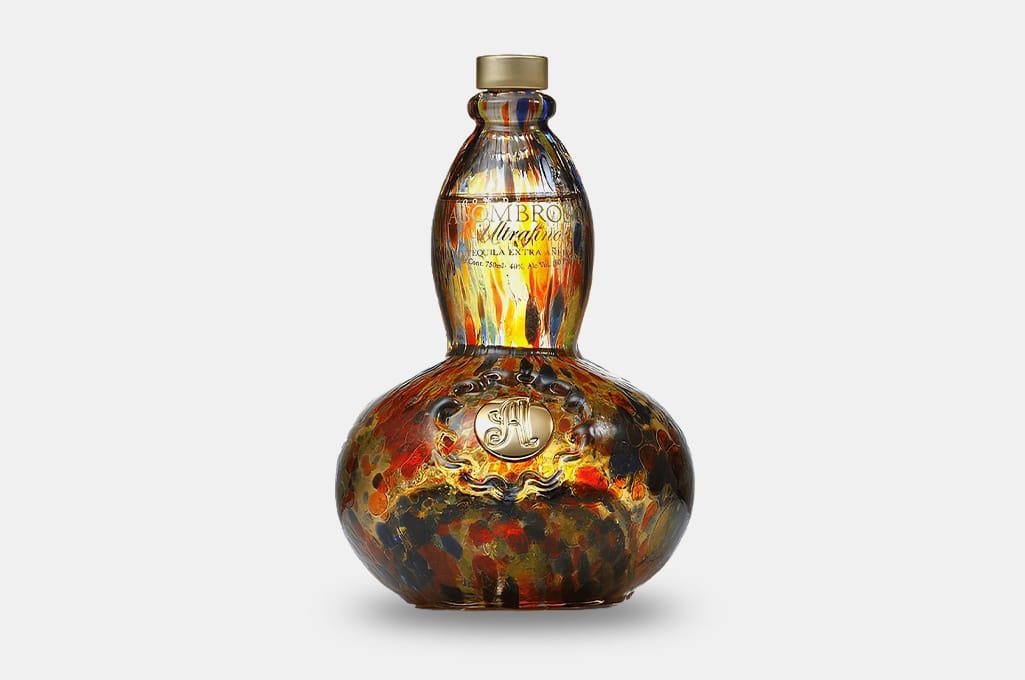 Asombroso Ultra Añejo 11 Years Old Tequila
Price: $2,300
Technically, tequila classifications only go up to extra añejo, which includes any tequila aged in oak barrels for more than three years. But I'm not going to get down on Asombroso for creating a new term to describe their tequila. The 11 year old spirit deserves its moniker as an "ultra añejo". All of that aging is completed in small French oak casks, giving this tequila a refinement that approaches that of an expensive cognac. And the hand blown glass decanter bottles put the icing on the cake, making each bottle of Asombroso one of a kind.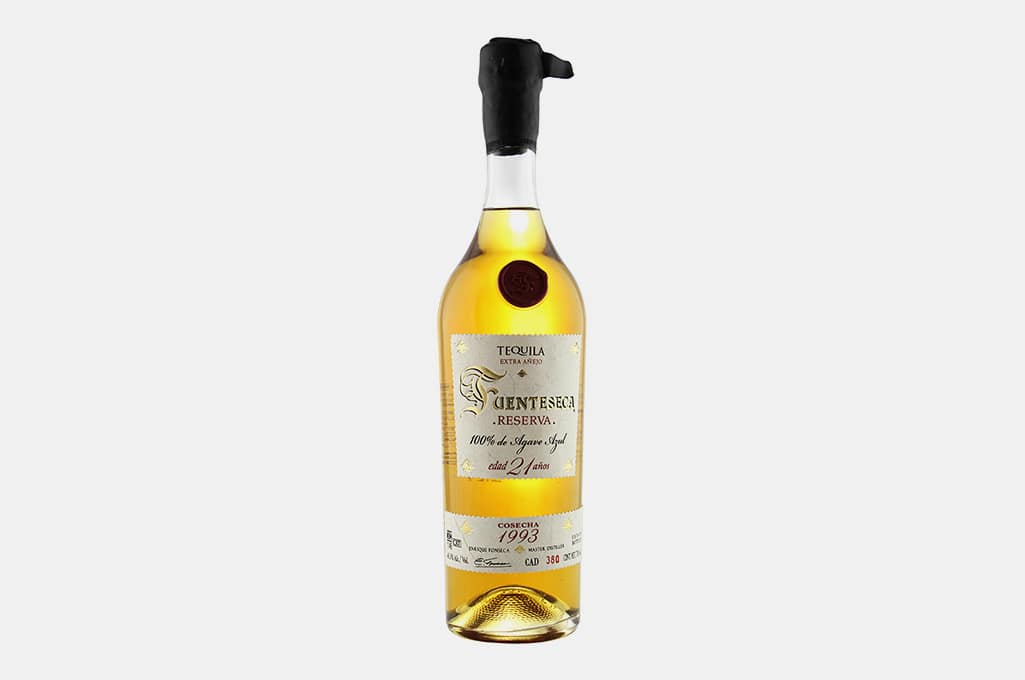 Fuenteseca 21 Years Old Vintage 1993 Extra Añejo Tequila
Price: $950
Fuenteseca's Reserva has the distinction of being the longest-aged tequila currently available to purchase. And its history is astounding, starting in 1984 with the planting of the agaves that would become this nectar of the gods. These agaves were given nine years to grow before being harvested in 1993, distilled, and bottled just before the arrival of the new year. The spirit then spent ten years aging in a lowland climate, and another 11 years in high altitude aging. If you're keen to taste this one, buy a bottle fast — because when they're gone, they're gone for good.
Patrón x Guillermo Del Toro Añejo Tequila
Price: $1,500-$2,500
Legendary filmmaker Guillermo Del Toro shares his birthplace with tequila in Jalisco, Mexico. It's only fitting, then, that his name would one day make an aged tequila of exceptional distinction. The intricate presentation of the bottle initially hides its secret: Two separate chambers for an aged tequila and an unforgettable liqueur. When laid out in full, this tequila becomes a ritual, complete with candles and an altar. It's no longer produced, so be prepared to negotiate a price for this collector's item.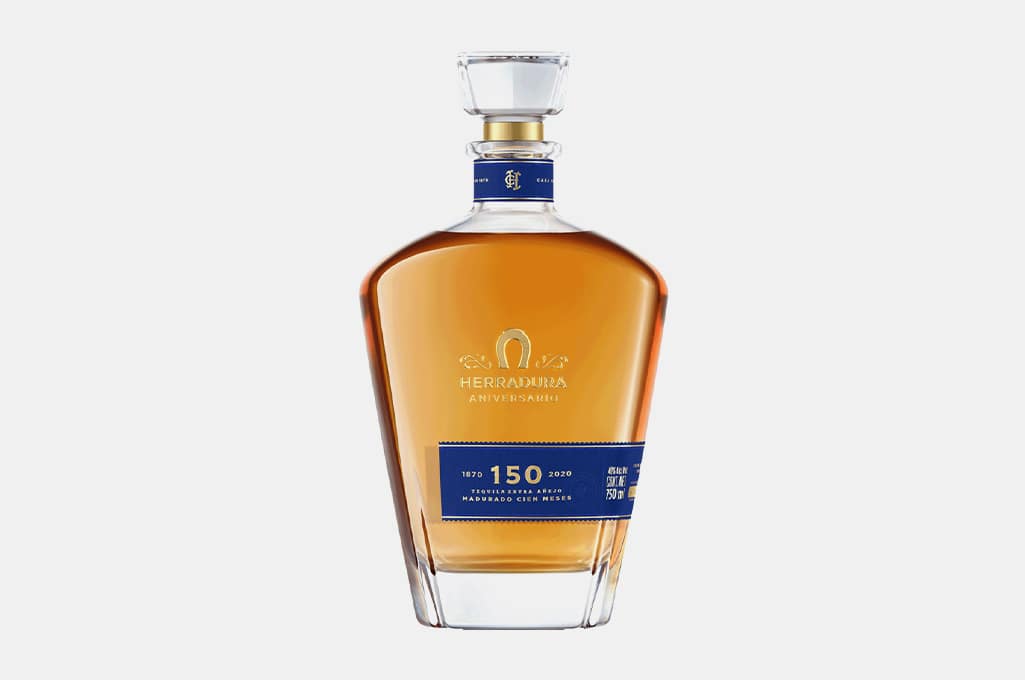 Herradura 150 Anniversario Extra Añejo Tequila
Price: $500
To honor the 150th anniversary of the brand in 2020, Herradura's Master Distillers created a 100 month aged extra añejo tequila. That extra long aging in American white oak barrels mellows the raw agave taste, giving it an aroma of dried fruits and vanilla that flows smoothly into an ultra-long finish. This is one of the most accessible of the expensive tequilas listed here, since there are still bottles available for direct purchase — and if you can keep yourself from opening the bottle, it'll become a great collector's item after a few years.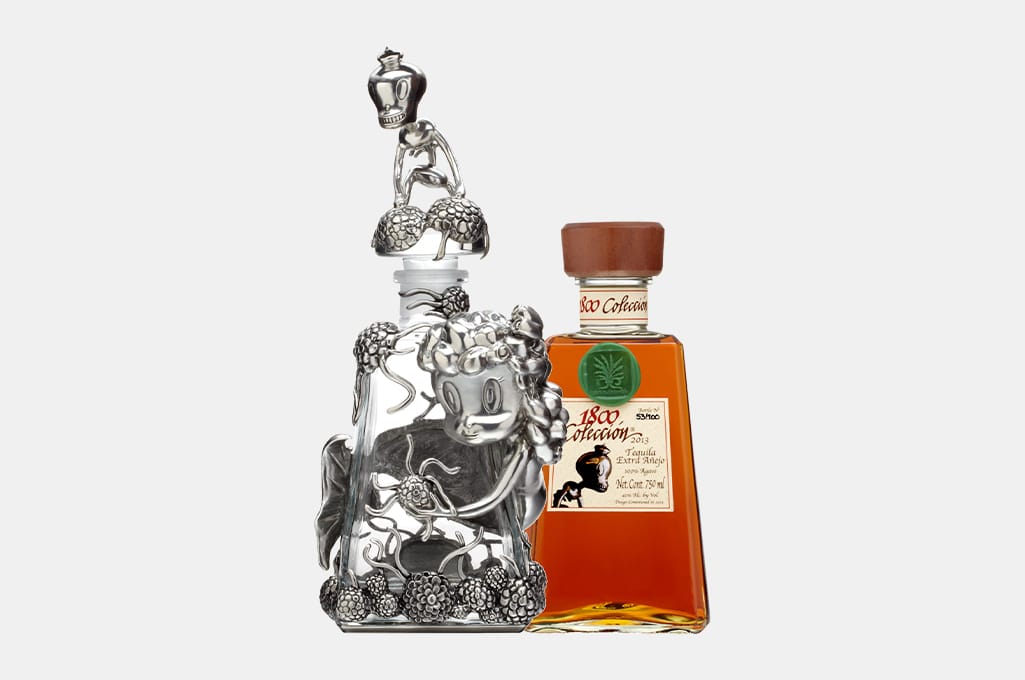 Tequila 1800 Colección Reserva Extra Añejo Tequila
Price: $1,800
Every few years, Tequila 1800 commissions a new artist for their Colección Reserva line, making each bottle a unique expression of time and place. For their most recent edition, American artist Gary Baseman created the "Sirena de Deseo", his "Mermaid of Desire" that wraps its silver tendrils around the entire decanter. Limited to just 100 bottles each time it's released, the 1800 Colección Reserva has become a hot item for spirits collectors.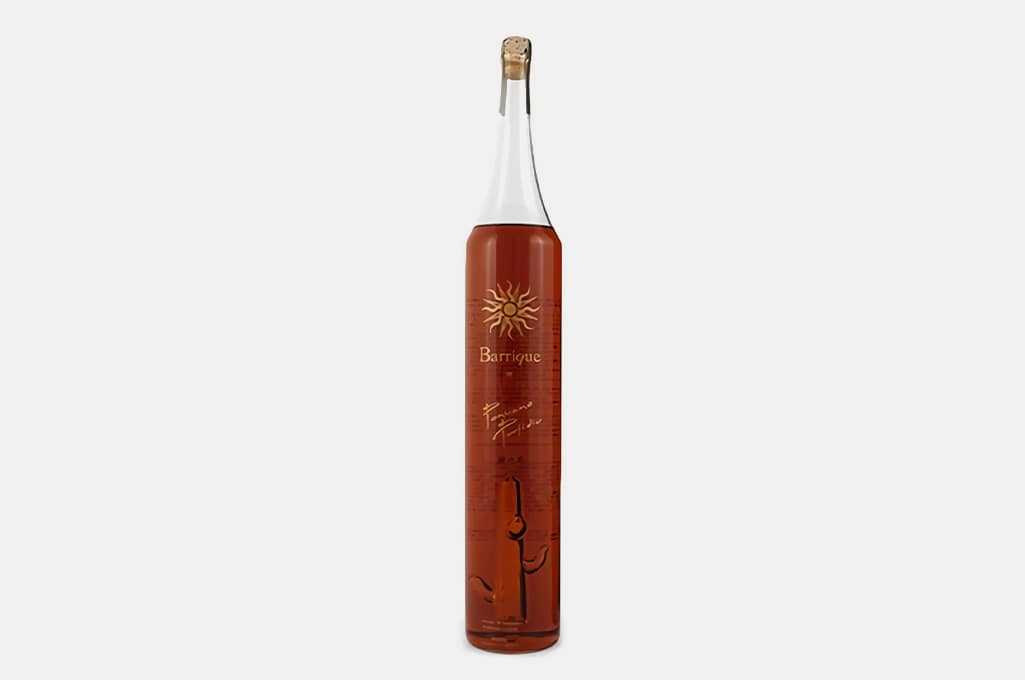 Barrique de Ponciano Porfidio Tequila Añejo Tequila
Price: $2,000+
Only 3,000 bottles of this sublime spirit have ever been produced, all between the years of 1998 and 2001. Which is to say: Good luck finding a bottle of this at any price. In addition to the ten year old extra añejo that's inside the bottle, a good portion of its price comes from the real gold lettering that adorns it. It's a holy grail bottle for tequila treasure hunters.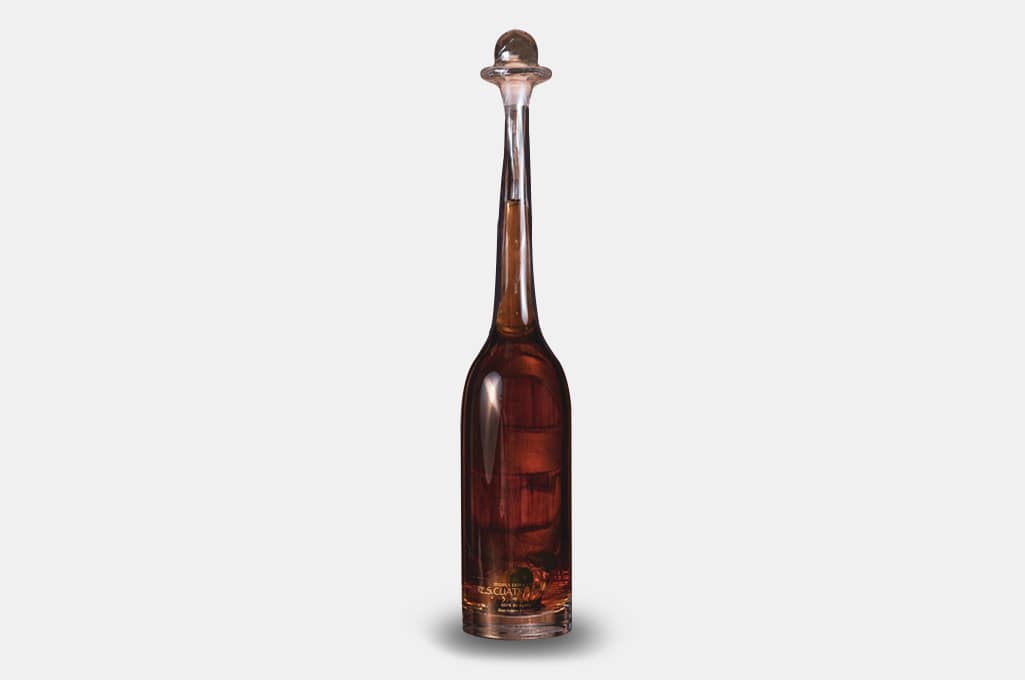 Tres Cuatro Cinco Extra Añejo Tequila
Price: $400
Master Distiller Enrique Fonseca is something of a legend in the tequila world, thanks to his willingness to push the boundaries of what a tequila can become. And he's put that magic to work again with Tres Cuatro Cinco, a masterful blend of tequilas aged three, four, and five years. The unique aging process gives it an approachable complexity, and the higher-than-usual 87 proof gives it punchier agave flavors than most extra añejos. Then, the whole package is wrapped up in a crystal decanter designed, signed, and numbered by Mexico City art icon Alonso Gonzalez Jr.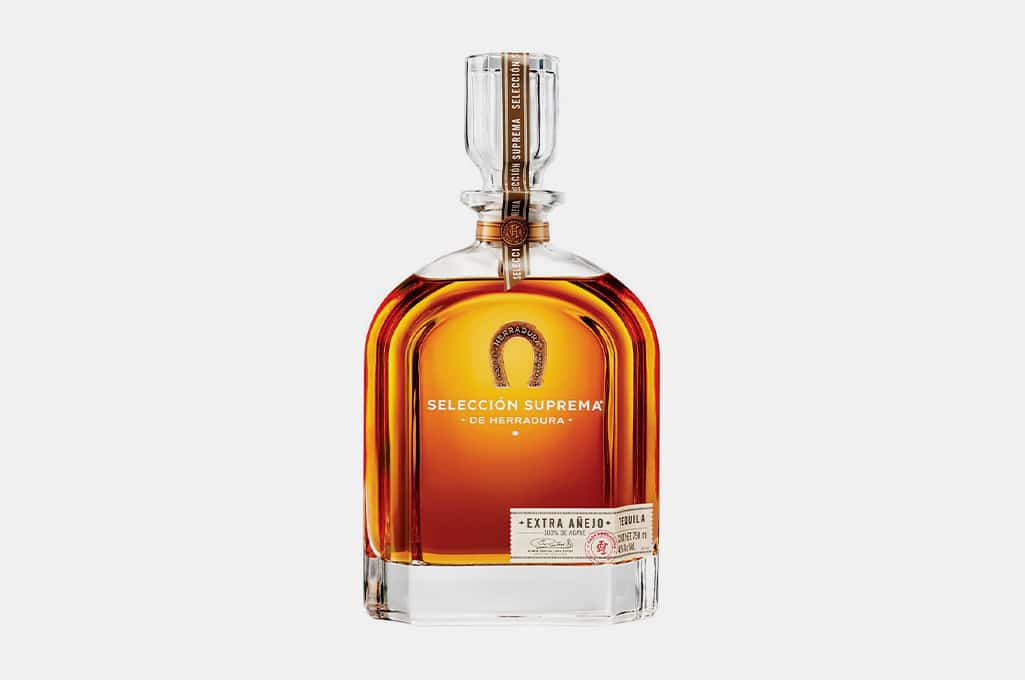 Herradura Seleccion Suprema Extra Añejo Tequila
Price: $350
The Seleccion Suprema extra añejo tequila from Herradura carries the distinction of being named "Best Extra Añejo Tequila in the World" at the 2014 Ultimate Spirits Challenge. And this is no empty marketing ploy — the challenge drew competitors from every part of the spirits industry, and was judged by a panel of established experts. The spirit's complex aroma and evolving flavors lead into an incredibly creamy, smooth, and long finish.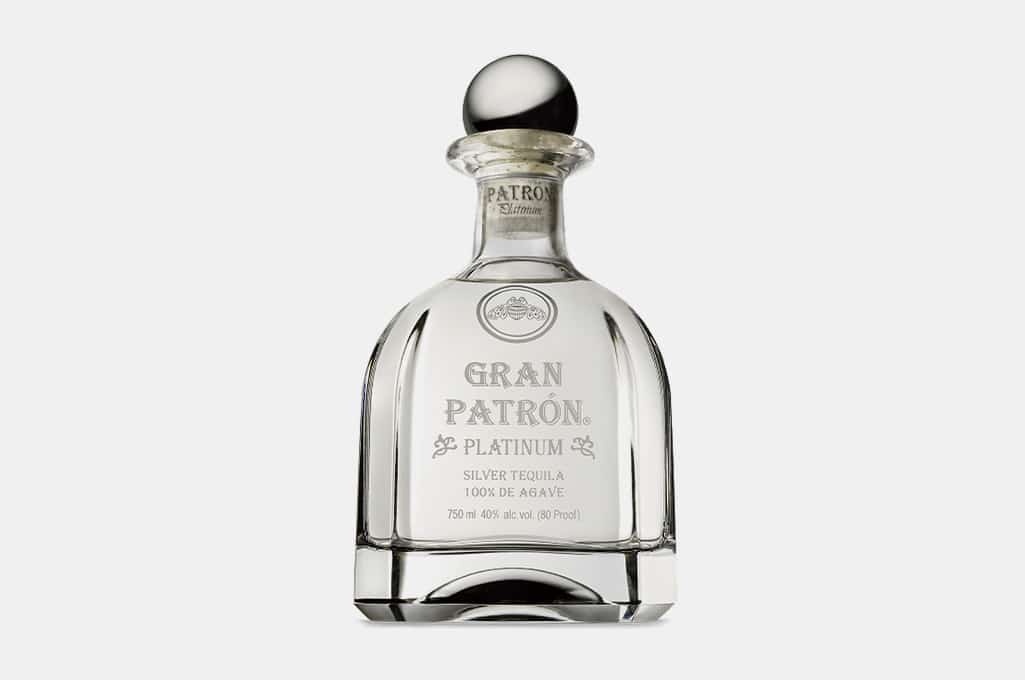 Gran Patrón Platinum Tequila
Price: $100
Though significantly less pricey than many of the tequilas listed here, Gran Patrón Platinum is remarkable for what it is not. It's not aged, and it's not packaged in a highly decorative bottle — making it one of the most expensive blanco tequilas that you can buy. The spirit itself is triple distilled for maximum smoothness and minimum alcohol bite. Is it affordable luxury, or expensive simplicity? That's for you to decide.
Disclosure: Clicking on these links and making a purchase may earn us a small referral fee, at no extra cost to you. Learn more here.