You can spend ten bucks, you can spend a thousand. But somewhere in between is whiskey's sweet spot. Aim just a few notches higher than the bottom shelf and you can bring home a very impressive whiskey for under $30.
These are the 12 best whiskeys under $30, and they come from award-winning distilleries with decades of experience behind them. These brands have refined their recipes and production process to produce consistent, reliable expressions of bourbon, whiskey, and rye for a very accessible price point. Any one of these whiskeys will offer a full-flavor experience whether you pour it on the rocks, in a cocktail, or with just a splash to open them up.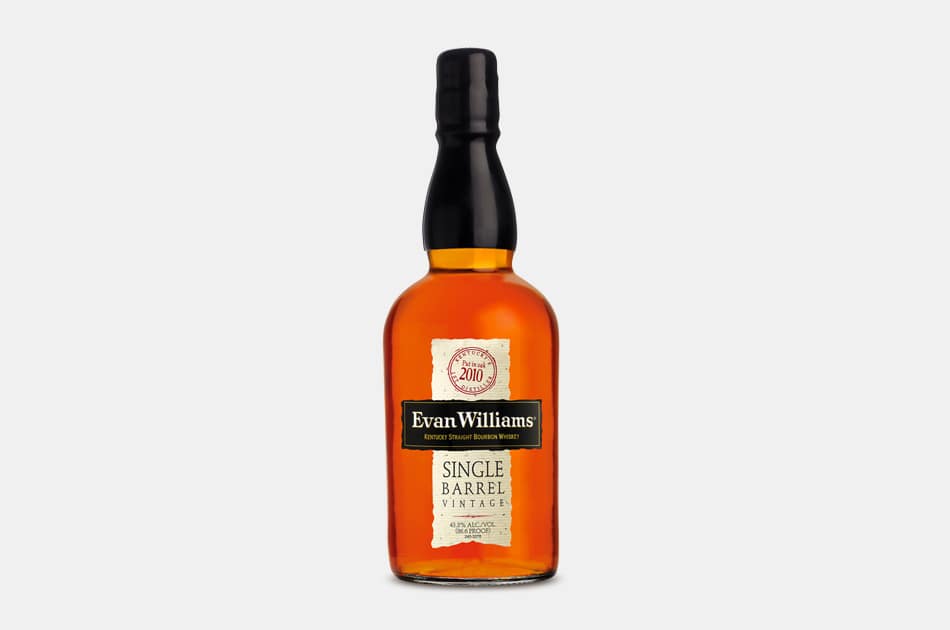 Evan Williams Single Barrel
The Single Barrel Vintage is Evan Williams' most premium bottle of bourbon (at the opposite end you get their green label, a dutiful mainstay in the wells of bars everywhere). Coming from a single barrel, the experience each year is a little different, but always very good. It's smooth with an excellent balance of sweet and spice. Many years ago, this was the bourbon that introduced me to the world of bourbon, so I owe it a lot.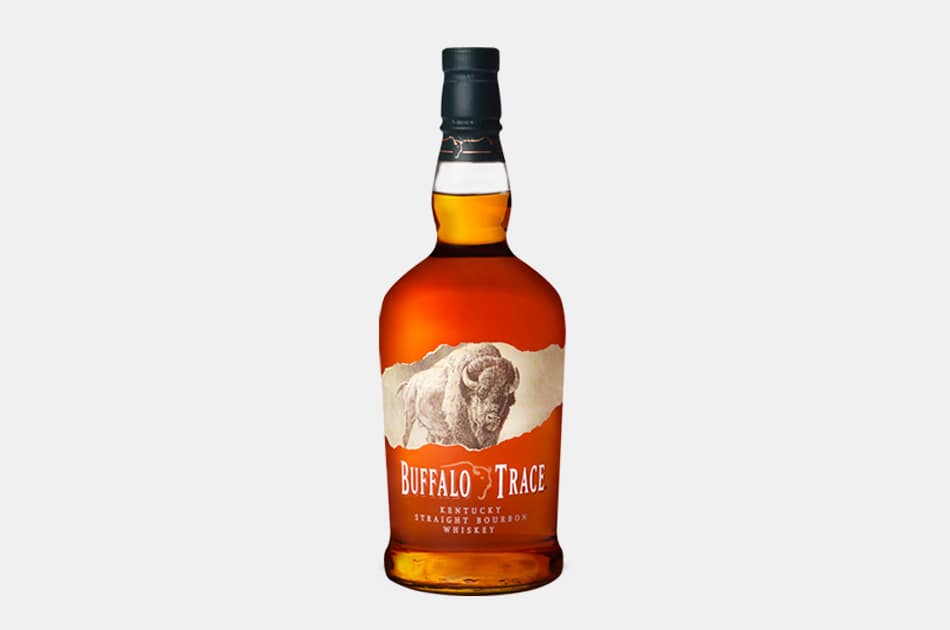 Buffalo Trace Kentucky Straight Bourbon Whiskey
Buffalo Trace (under different names) has been making bourbon for more than 200 years and the distillery itself is now a National Historic Landmark. Their flagship and namesake label has been produced for twenty years, during which time it earned a litany of awards thanks to its remarkably smooth not-too-sweet character. Along with the oak and vanilla you get a hint of anise for a more complex version of an everyday, any time whiskey.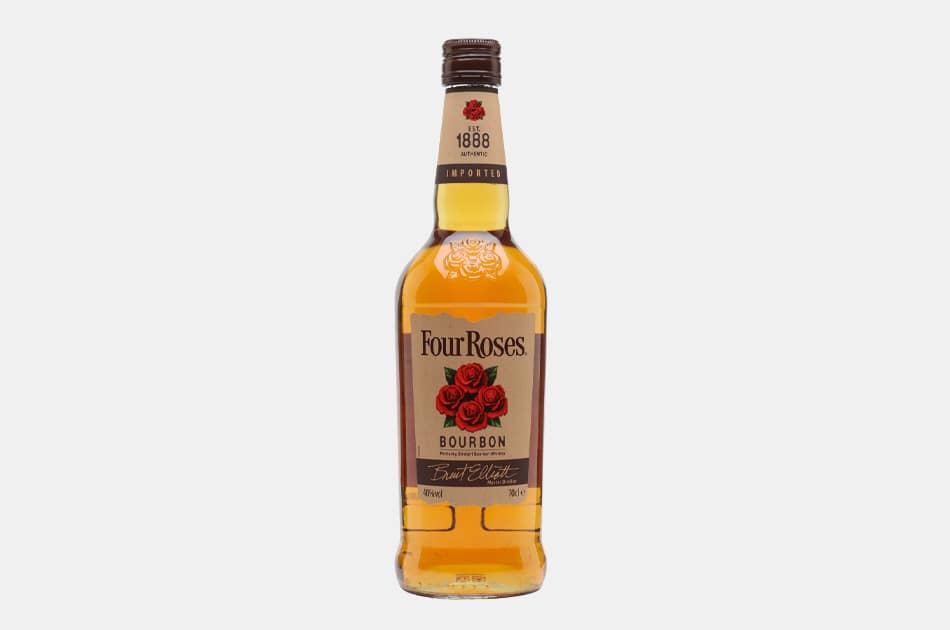 Four Roses Kentucky Straight Bourbon Whiskey
There's nothing we love in America quite like a comeback story. Once a respected and fashionable brand, somewhere in the 70s Four Roses took a nosedive to bottom barrel status. After transitioning to Kirin ownership, the brand did an about-face. Their approach to making bourbon now involves using two mash bills and five different yeast strains — each combination producing different notes in the finished whiskey. They then blend the results of the different recipes for their base label, making one very balanced bourbon that's good for sipping and ideal for premium cocktails.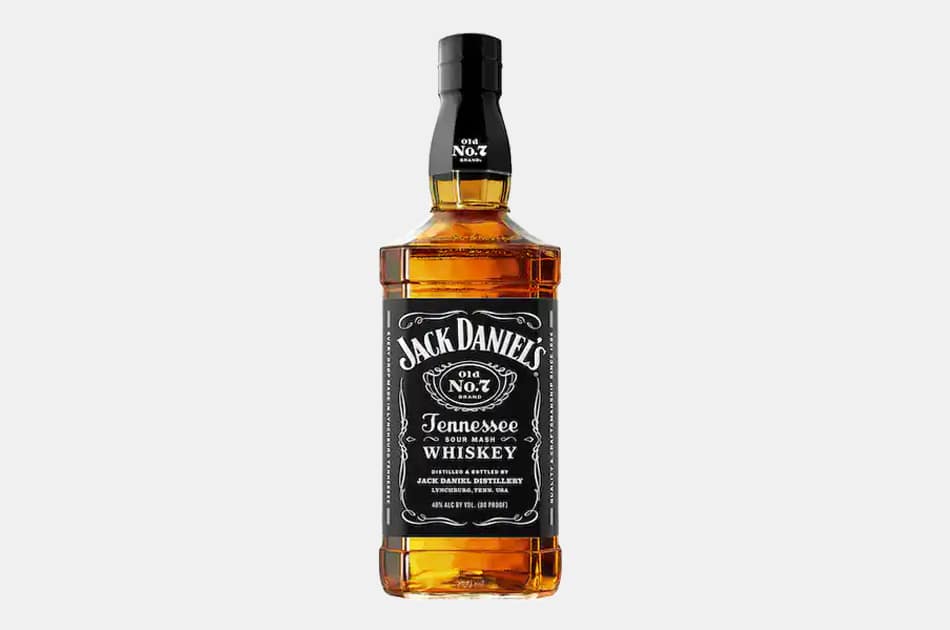 Jack Daniel's Old No. 7 Tennessee Whiskey
Not only is it the best-selling Tennessee whiskey in the US, it's the country's number one-selling whiskey, full stop. Jack Daniel's Old No. 7 Tennessee Whiskey beat out the rest for a number of reasons, and one of those reasons is mellowness. Filtered through maple wood charcoal (ten feet of it to be exact), black label Jack comes out smooth and mellow before it's even put in barrels (where it smooths and mellows even more) for an all around satisfying whiskey that's great for sipping and mixing.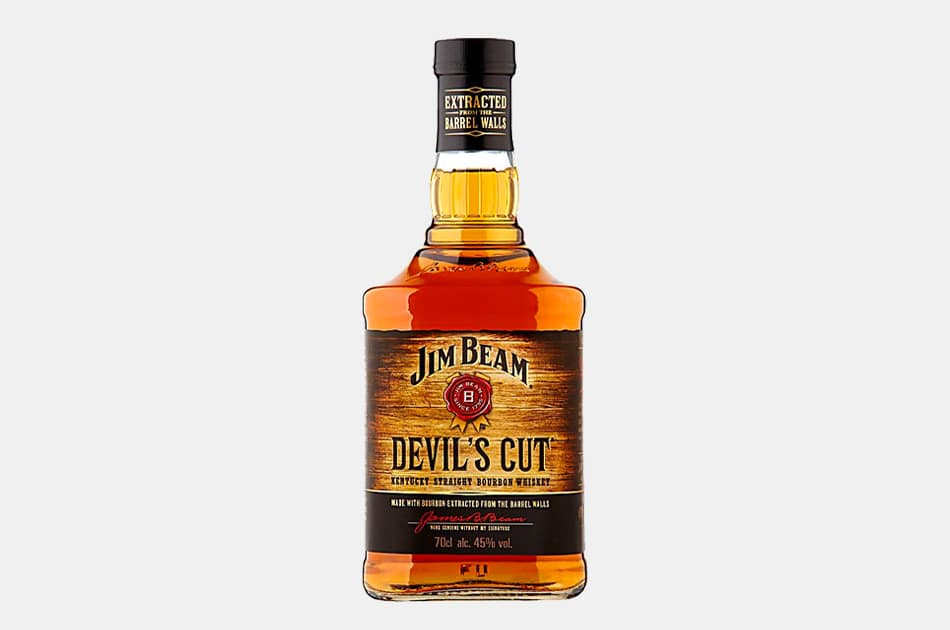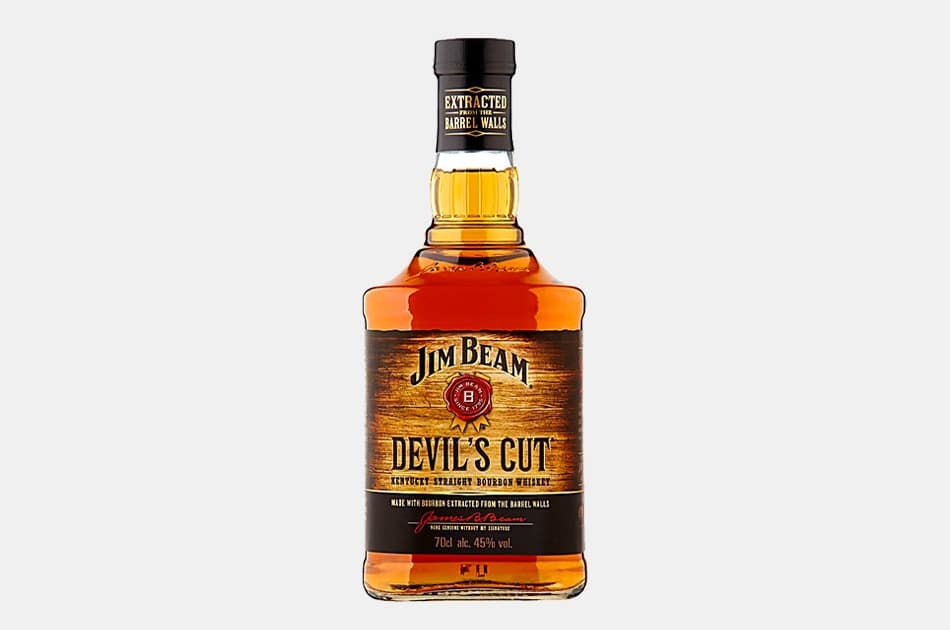 Jim Beam Devil's Cut Bourbon Whiskey
Without aging in a barrel, whiskey would be as colorful as moonshine. The barrel aging is what imparts flavor, mellowness, and that lovely amber color. Distillers have long called the amount of whiskey that evaporates during barrel aging the "angel's share" so Jim Beam has coined the term "devil's cut" for the amount of whiskey that has soaked into the barrel itself. Using a proprietary agitation process, Beam extracts that soaked-in liquid and blends it with extra aged Jim Beam Bourbon for a multi-layered, almost smoky bourbon that really showcases the benefits of barrel aging.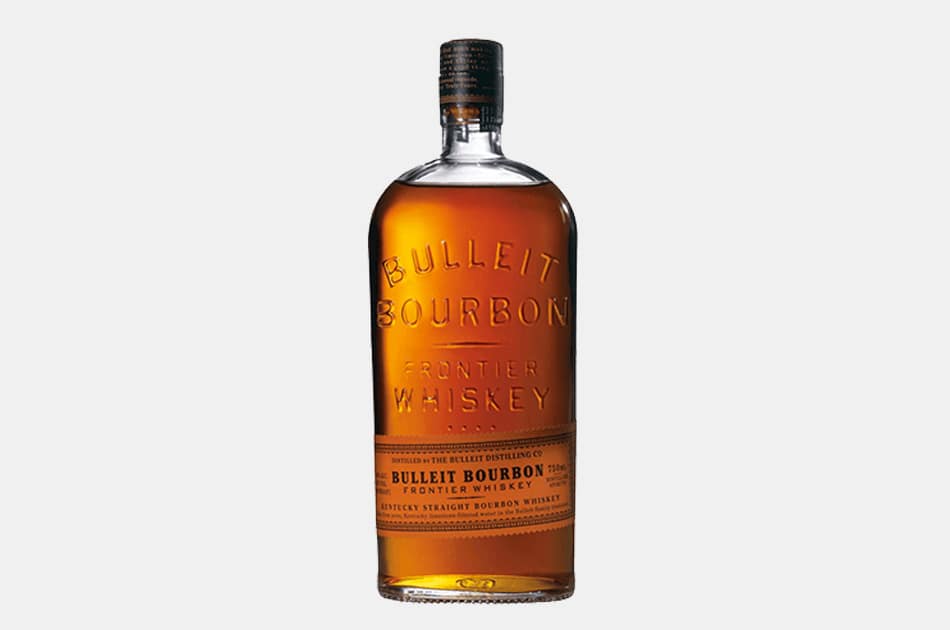 Bulleit Bourbon
Is it the old west saloon-style bottle that draws people to this iconic bourbon? Or the spicy, rye-heavy recipe? While the bottle's nice, what's inside is better. Recently, Bulleit found a real home at a brand new distillery in Shelbyville, Kentucky (back when it was owned by Seagrams, it was distilled at the Four Roses distillery). It's a clean, peppery, and slightly sweet bourbon that's the perfect example of what a classic (saloon-quality, even) bourbon should taste like.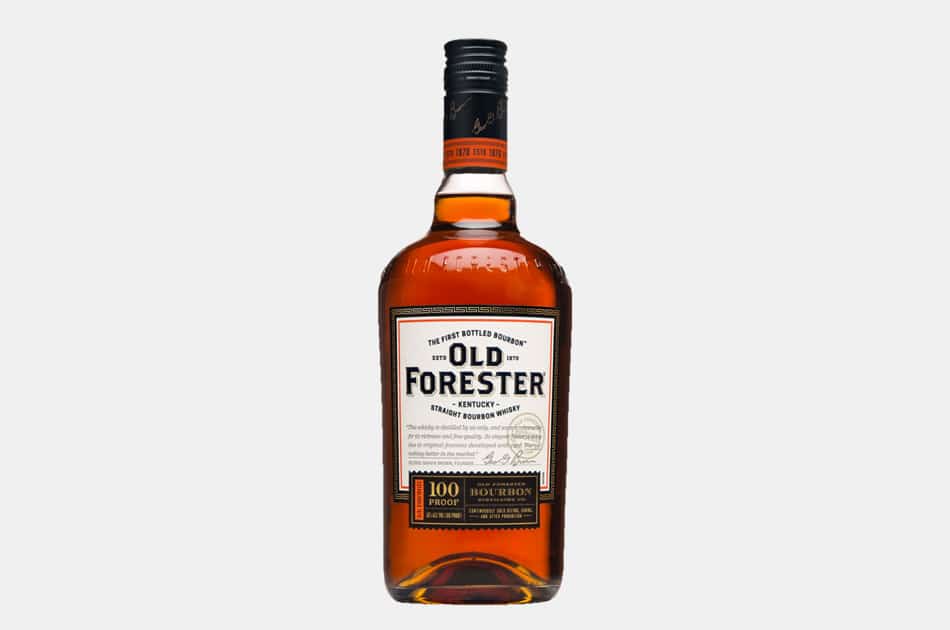 Old Forester Signature 100 Proof Bourbon
Old Forester can lay a couple of grand claims — that it was the first brand of bourbon to be put in a sealed bottle, and that it's the only bourbon sold by the same company before, during, and after Prohibition that's still being sold today. But what does it taste like? It's 100 proof, and it is indeed strong and full-flavored, but it manages to not get too intense. It's got a light oak finish and, just like it was 101 years ago when it was allowed to be sold as medicine, it's good for what ails you.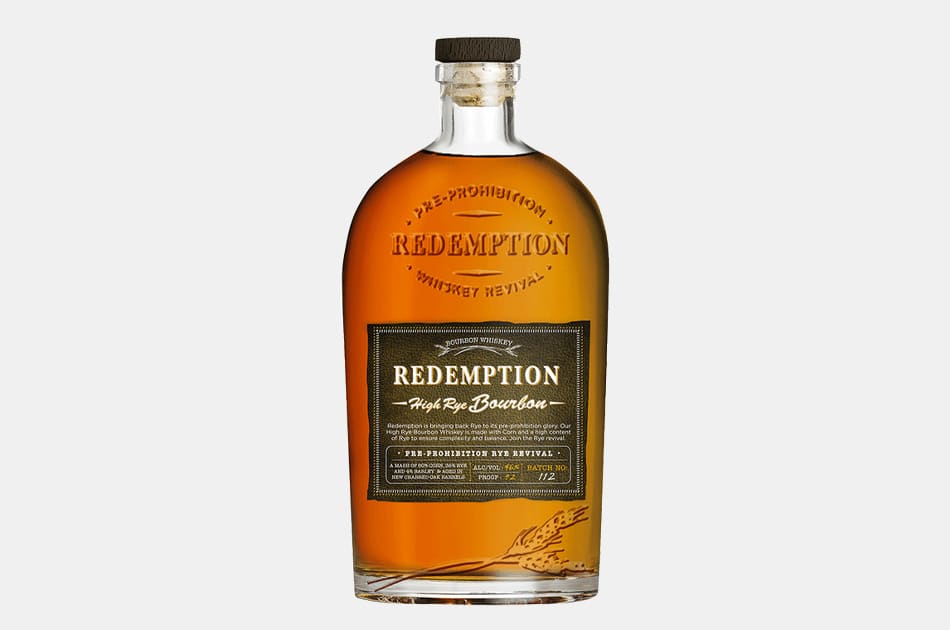 Redemption High-Rye Bourbon
Redemption says that its reason for existing is to do the work of bringing rye whiskey back into popularity. While it isn't overtaking bourbon as the American spirit of choice, rye is bigger now than it's been since it dominated the American spirts landscape more than two hundred years ago. It's spicy, it's bold, and it goes superbly well in a cocktail. Redemption's expression of rye is a great option for getting the full effect. Using a mash bill that includes 95 percent rye grain, this is a sweetly bitter whiskey with fruit and mint notes.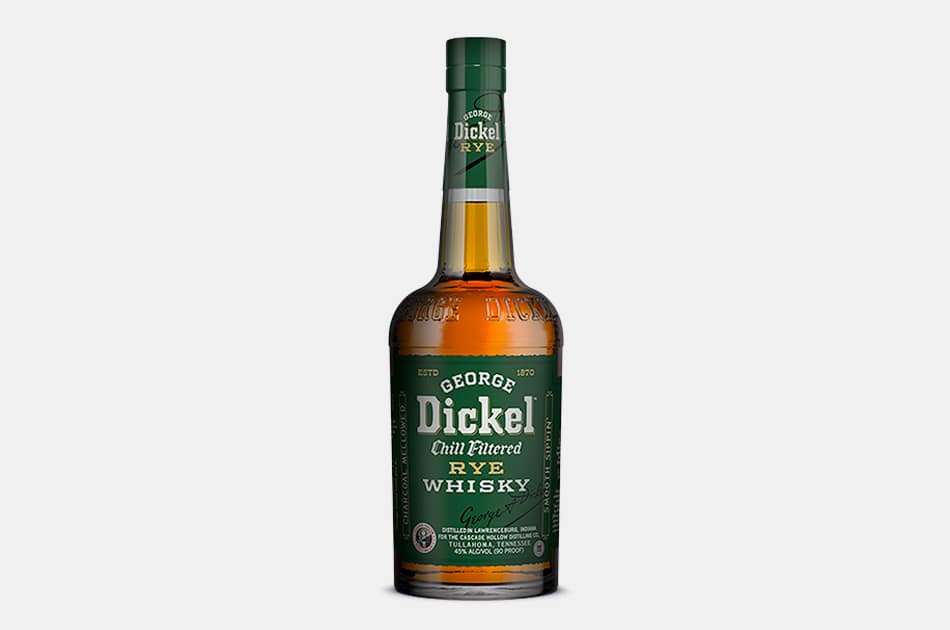 George Dickel Rye Whisky
George Dickel is known for being one of just two whiskey distilleries in Tennessee in the decades following Prohibition (the other one was Jack). While both brands employ the Lincoln County Process of filtering the spirit through charcoal, Dickel chills its whisky (without an 'e' as they go with the Scottish spelling) before filtration to further smooth it out. Even though their rye is distilled in Indiana instead of Tennessee, they treat their rye whisky the same way, chilling to mimic a winter-time production, for a resulting rye that's as smooth as it is spicy.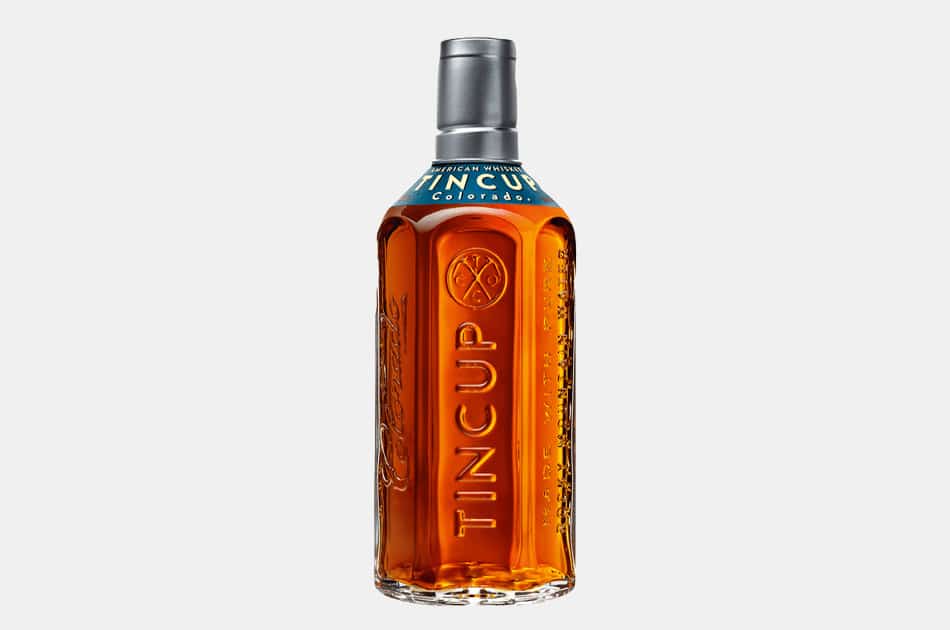 Tincup American Whiskey
Here's the thing about making whiskey — it's not easy. Nor is it cheap. To make a quality bottle that goes for under $30 you have to have access to ingredients, equipment, facilities, and the most expensive element: time. So a number of whiskey brands buy their spirit from larger distilleries, at which point they'll take some steps to finish the whiskey and bottle the results.
Tincup out of Colorado is one such brand making a quality whiskey at a great value, using MGP whiskey and blending it with a (much more expensive) Colorado-distilled whiskey then cutting it to proof with Rocky Mountain spring water. The result is a very enjoyable whiskey with good spice overtones and a clean finish. Plus the cap is a cool "tin cup" shot glass.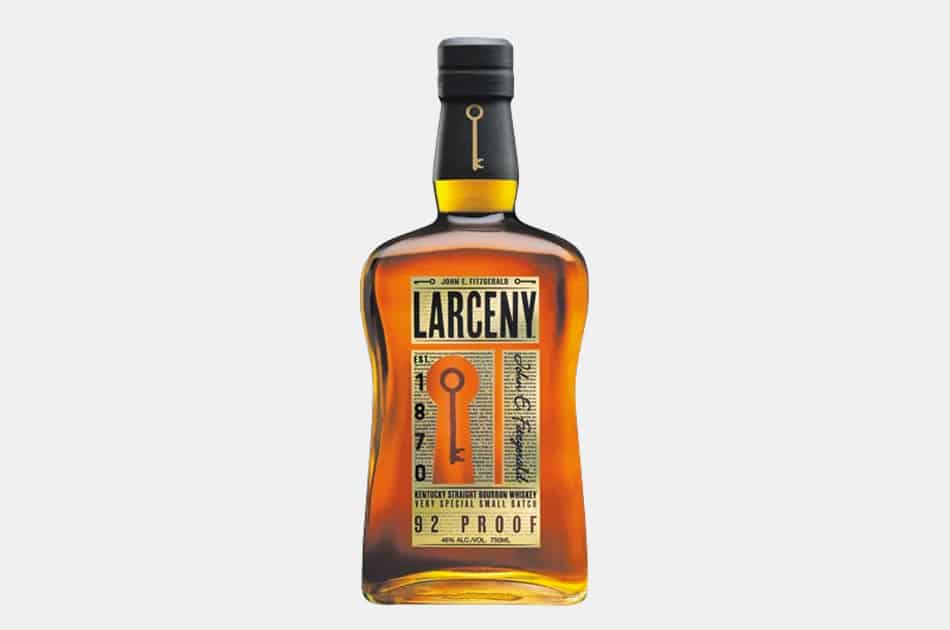 Larceny Kentucky Straight Bourbon Whiskey
Thanks to our Puritan and Prohibitionist histories, liquor lore in our country is commonly tied up with intrepid souls working just outside of the bounds of law. Larceny bourbon gets its name from the practice of a treasury agent from the late 1800s who enjoyed helping himself to an elicit taste from the very best barrels inside bonded warehouses (to which he held the keys).
In addition to offering a cool story, Larceny bourbon has something a little different going on inside. It's a wheated bourbon. In this case (after corn) wheat is the second grain in the mash bill, instead of rye. That makes for a more mellow, rounder tasting bourbon, minus some of the pepper rye tends to lend.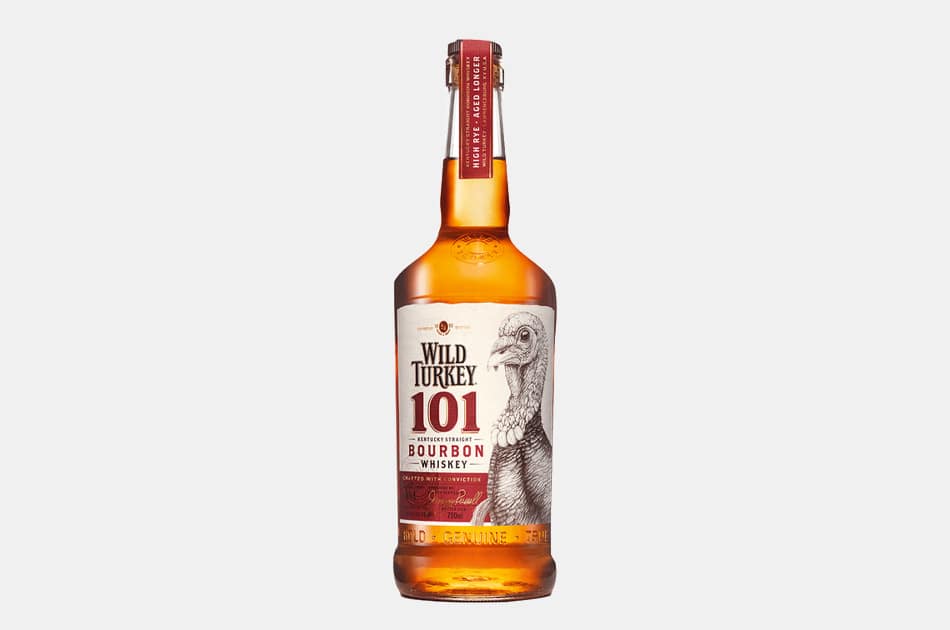 Wild Turkey 101
Wild Turkey is a bourbon whose master distillers might be as well known as the brand. Jimmy Russell is Wild Turkey's Master Distiller and he's been with the brand for more than six decades. His son, Eddie is now also a Master Distiller for Wild Turkey and they count as the only father-son bourbon master distillers worldwide. Wild Turkey 101 is the well-balanced creation of Jimmy's that has good wood and char notes, along with a dose of spice from the rye. At a high 101 proof, it lends itself nicely to mixing.
Disclosure: Clicking on these links and making a purchase may earn us a small referral fee, at no extra cost to you. Learn more here.
freestar.config.enabled_slots.push({ placementName: "gearmoose_leaderboard_btf", slotId: "gearmoose_leaderboard_btf" });