Bourbon is referred often as America's "native spirit" and while we celebrate this corn-based whiskey every day of the year, September is Bourbon Heritage Month. As if we needed another reason to consume this delicious flavorful whiskey as the summer turns to fall, National Bourbon Heritage Month was made an observance on August 2, 2007. That's the date the US Senate declared the month-long celebration. Sponsored by Republican Senator Jim Bunning of Kentucky, the bill passed in unanimous vote and drinkers continue to celebrate every year.
As the calendar turns from summer into fall, the days will begin to grow shorter, the weather will get cooler, and it only makes sense to crack open a nuanced, flavorful bottle of bourbon and enjoy it near or on the rocks. Sit around a late summer campfire with a bourbon in hand. Enjoy the leaves falling from a back porch or deck while you sip that corn-based goodness. Just enjoy a glass of bourbon (or three) this September. It's the best way to pay tribute to this uniquely American spirit.
That's why, in an effort to save you time and money, we've compiled a list of some of the must-try bourbons you should imbibe during National Bourbon Heritage Month. These aren't the most swoon-worthy, expensive, and sought-after bottles. What would be the point of highlighting something you might never get a chance to try unless you decided to spend a mortgage payment on one 750ml bottle? No, these are the reasonably-priced, flavorful, balanced bottles that likely should cost more than they do. These are the kinds of bourbons you'll want to stock your home bar with and come back to again and again. Keep scrolling to see them all.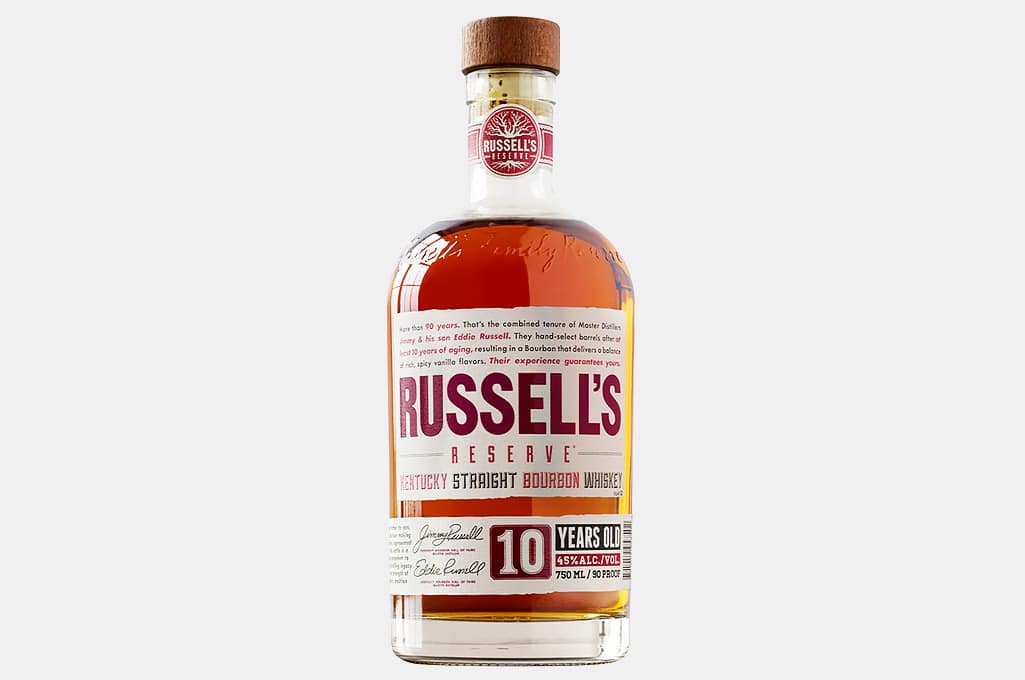 Russell's Reserve 10 Year Bourbon
Russell's Reserve is the more elegant, nuanced offshoot of Wild Turkey. This is where Jimmy and Eddie Russell are able to showcase their more refined expressions. A great example is Russell's Reserve 10 Year. This bourbon has a mash bill of 75 percent corn, 13 percent rye, and 12 percent malted barley. It's a small batch bourbon that's made up of hand-selected barrels that have matured for a minimum of ten years. The result is rich whiskey with hints of pipe tobacco, toffee, vanilla beans, and just a hint of cracked black pepper.
Origin: Kentucky
Proof: 90
Price Range: $39-49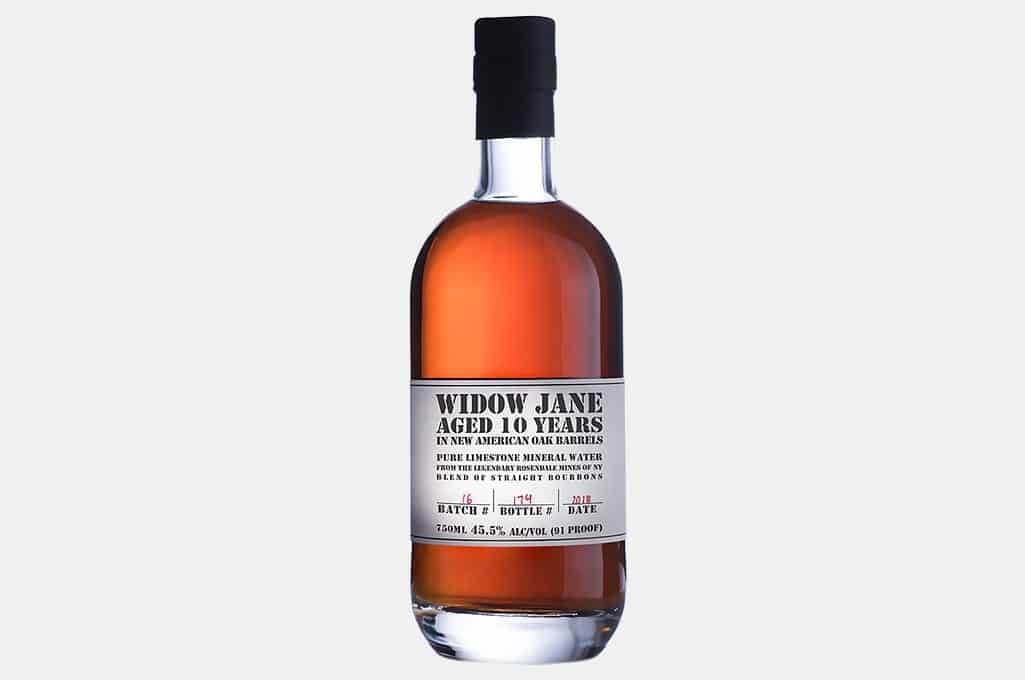 Widow Jane 10 Year Bourbon
Widow Jane is a brand that's trying to get drinkers to stop thinking about "sourced" as a bad word. Its 10-year-old expression is a blend of bourbons from Tennessee, Kentucky, and Indiana. It's non-chill filtered and proofed down with locally sourced mineral water from nearby Rosedale Mines. It's known for its memorable flavors of dried cherries, almond cookies, maple candy, vanilla beans, and candied orange peels.
Origin: Kentucky, Indiana, Tennessee
Proof: 91
Price Range: $65-75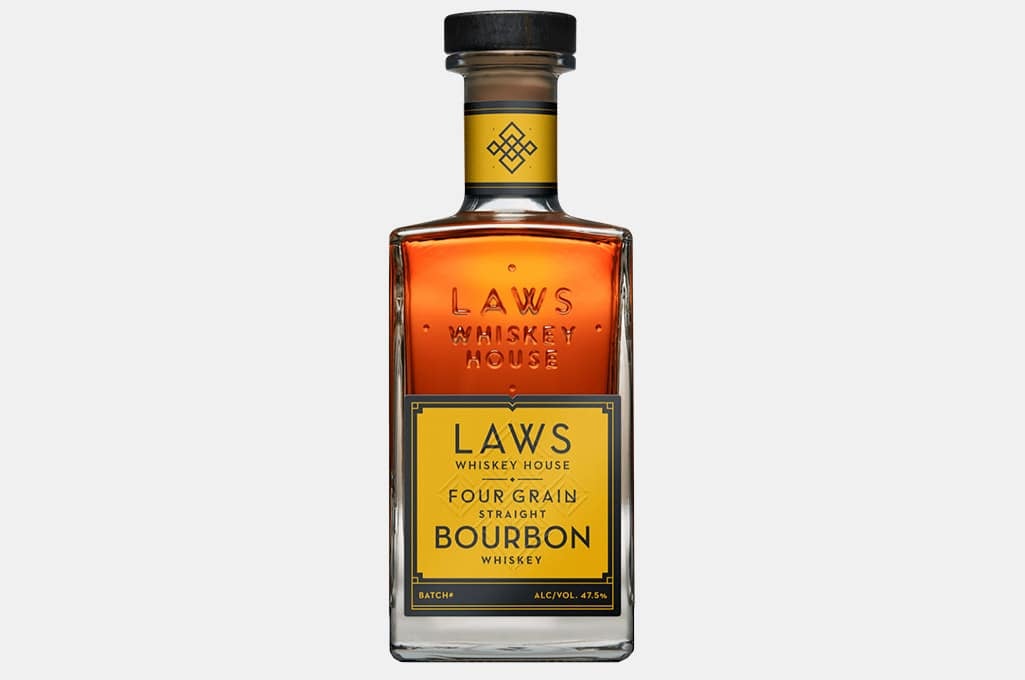 Laws Four Grain Bourbon
Laws Four Grain Bourbon begins with the tireless effort of two Colorado family farms. This is where the heirloom wheat, rue, and barley are grown to eventually make up the mash bill of this can't-miss bourbon. This open-air mashed whiskey ages for at least three years in charred, American oak barrels at high altitudes. The result is well-balanced whiskey with notes of vanilla beans, cinnamon sugar, herbal tea, candied orange peel, and a warming, sweet and spicy finish.
Origin: Colorado
Proof: 95
Price Range: $55-75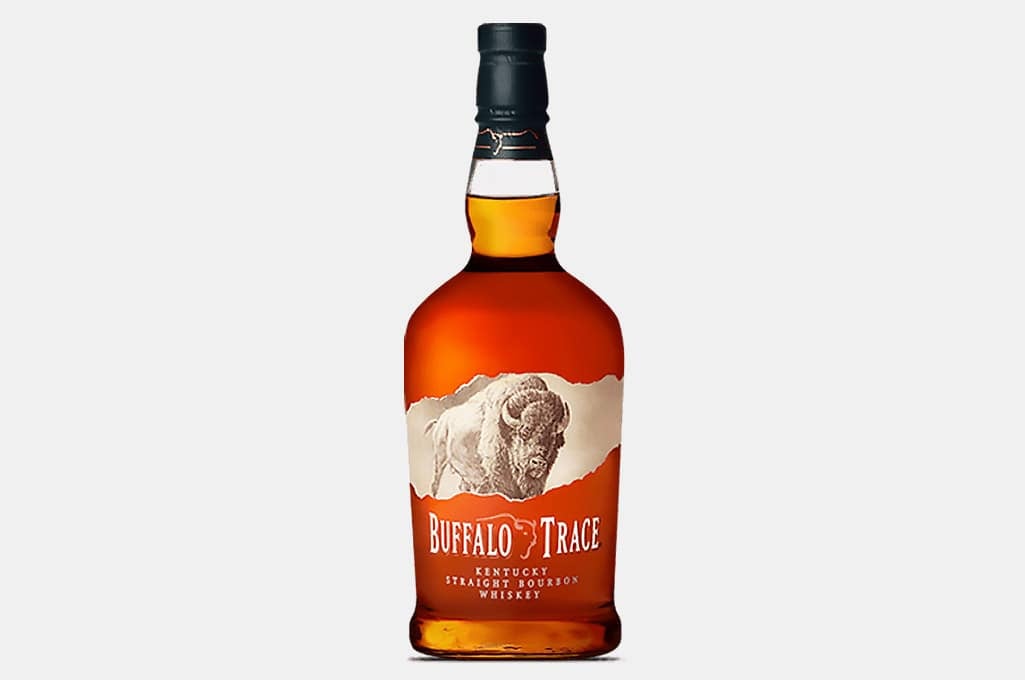 Buffalo Trace Straight Bourbon
Arguably the best bargain bourbon on the market, Buffalo Trace's flagship whiskey is as reasonably priced as it is well-balanced and flavorful. This corn, rye, and barley-based bourbon is aged in new, charred oak barrels for between 6 and 8 years. This results in a rich, robust whiskey with notes of molasses, caramel candy, dried fruits, butterscotch, and gentle spices. It's a smooth sipper you'll want to sip every day of the week.
Origin: Kentucky
Proof: 90
Price Range: $29-49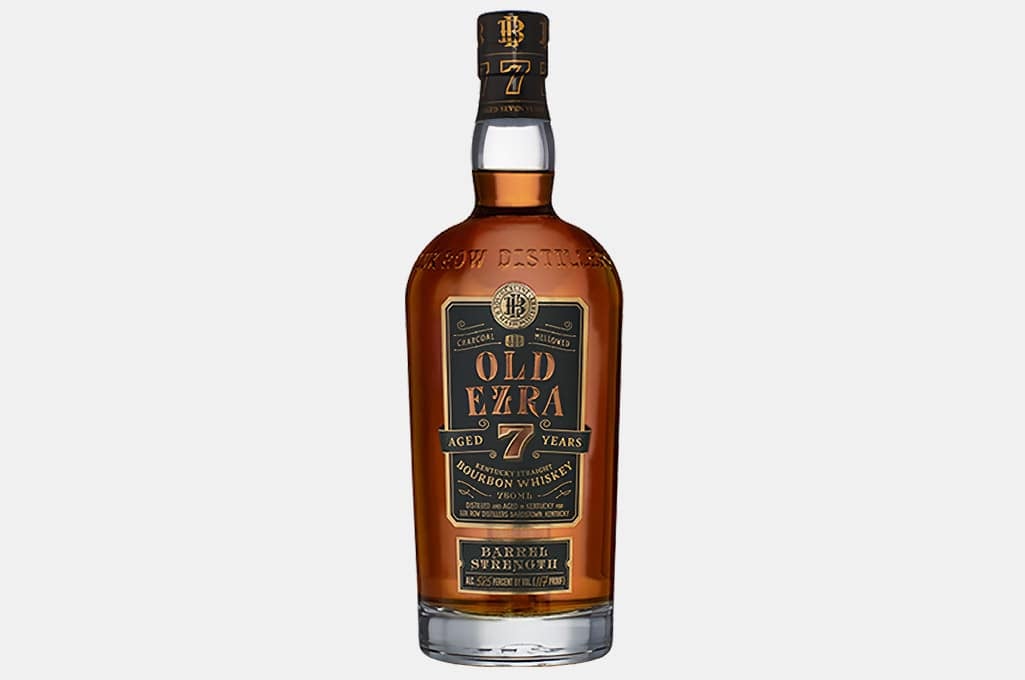 Old Ezra Extra Aged 7 Year Bourbon
First released in 2018, Old Ezra 7 Year is one of the most underrated bourbons on the market. With a mash bill of 78 percent corn, 12 percent malted barley, and 10 percent rye, this cask-strength bourbon is matured for 7 years in new, charred American oak casks. This results in a full-flavored bourbon with hints of dried fruits, vanilla beans, buttery caramel, and rich, woody oak. This 117-proof whiskey deserves to be sipped slowly on a cool evening.
Origin: Kentucky
Proof: 117
Price Range: $69-89
Booker's Bourbon
Back in 1992, Booker Noe created the term "small batch" when he launched his signature Booker's Bourbon. In the decades since, bourbon drinkers have eagerly awaited each release of this barrel-strength, small batch, uncut, unfiltered bourbon. While every batch has a different proof and flavor profile, you can bet every expression is bold, rich, and loaded with flavors like vanilla beans, rich oak, nutty sweetness, and bold cinnamon sugar. It's high-proof to the max but doesn't taste like it is. It's a nice sipper with a memorable mix of sweetness and spice.
Origin: Kentucky
Proof: 120-125
Price Range: $85-105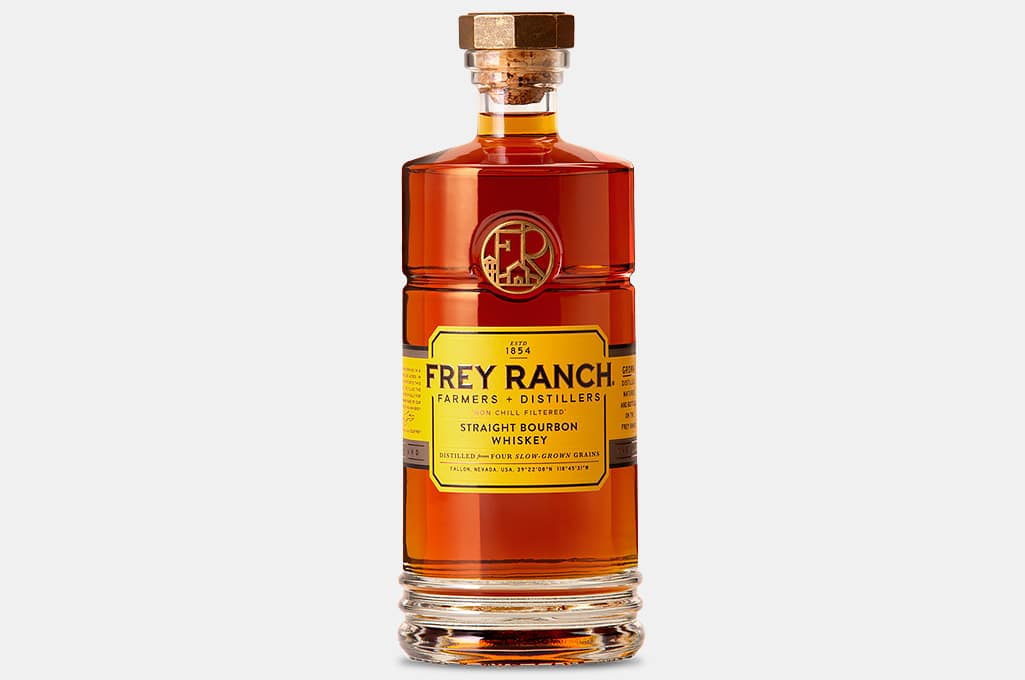 Frey Ranch Bourbon
Frey Ranch Bourbon isn't your usual whiskey. It's made at an estate distillery of the same name in Nevada. It's a 1,500-acre family-owned farm in which all of the grains are grown on-site. On top of that, all of the fermentation, distillation, and aging is done on the grounds. It's known for its raisin, dried fruit, vanilla bean, caramel, pipe tobacco, oak, and cinnamon sugar-based flavor profile. Sip it neat, on the rocks, or mixed into your favorite cocktail. Just drink it.
Origin: Nevada
Proof: 90
Price Range: $39-59
Michter's US-1 Bourbon
One of the highest-rated value bourbons on the market, Michter's US-1 is a small batch bourbon that's batched in a holding tank that fits no more than twenty barrels. It's known for its mellow, memorable, easy-drinking flavor highlighted by flavors like stone fruits, vanilla beans, toffee, cinnamon, and rich, oaky wood. It's the type of nuanced whiskey that should be sipped neat while you sit along a late summer, early fall campfire.
Origin: Kentucky
Proof: 91.4
Price Range: $39-59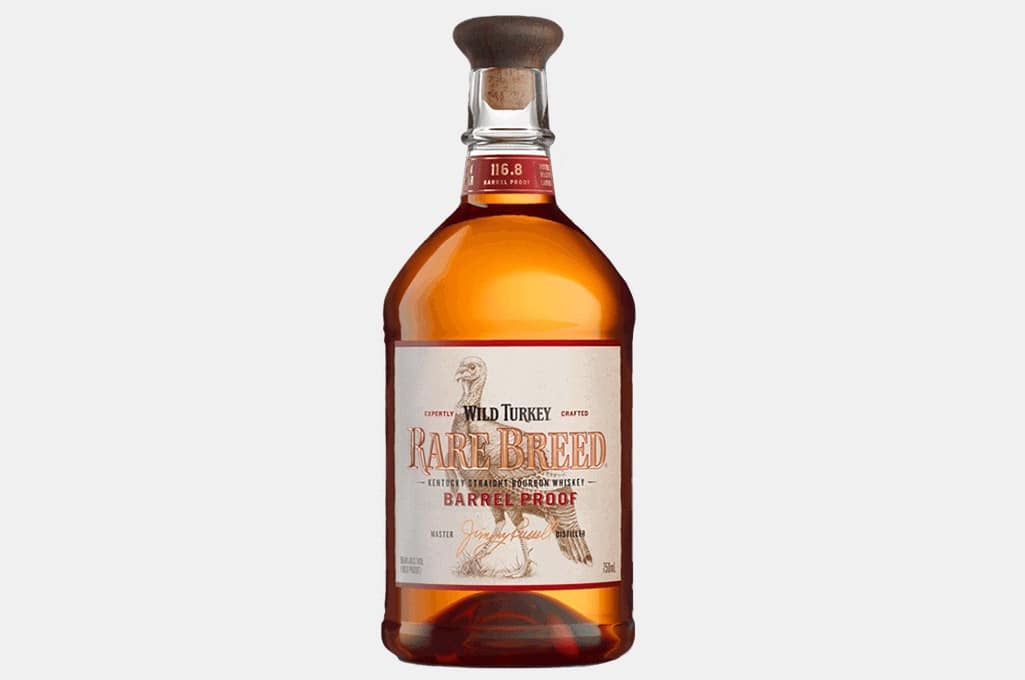 Wild Turkey Rare Breed Bourbon
You can't go wrong with Wild Turkey 101, but we believe if you really want to go big this month you'll grab a bottle of Wild Turkey Rare Breed. This cask-strength whiskey is a blend of hand-selected expressions that have been aged 6, 8, and twelve years minimum in charred, American oak casks. This memorable sipper is known for its notes of sweet honey, vanilla beans, buttery toffee, rich oak, and light wintry spices. It's bold, high-proof, warming, and surprisingly easy to sip.
Origin: Kentucky
Proof: 112.8
Price Range: $45-65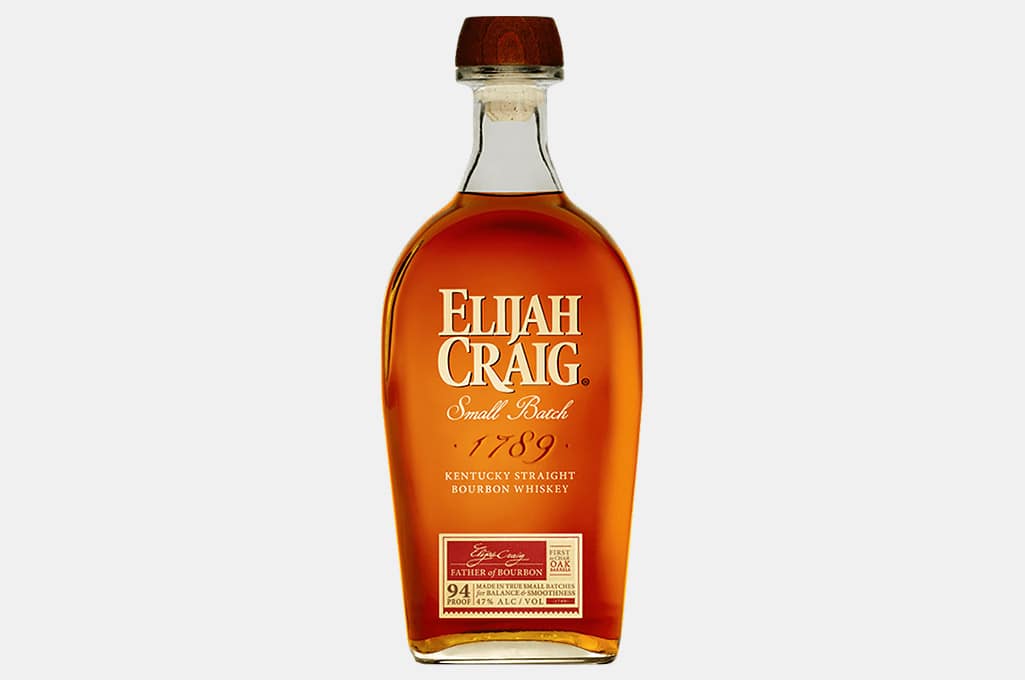 Elijah Craig Small Batch Bourbon
While it's been disputed and argued, many believe that Elijah Craig was the inventor of bourbon when the former Baptist minister decided to age his corn whiskey in charred oak barrels. The whiskey named for him is known for its mix of sweetness and spice with flavors of mint leaves, caramel, vanilla, oaky wood, and gentle spices. It just might be the best bargain bourbon on the market and one that you can't miss this month.
Origin: Kentucky
Proof: 94
Price Range: $35-45
Disclosure: Clicking on these links and making a purchase may earn us a small referral fee, at no extra cost to you. Learn more here.
freestar.config.enabled_slots.push({ placementName: "gearmoose_leaderboard_btf", slotId: "gearmoose_leaderboard_btf" });