The time is nearly upon us — the time to enjoy some of the best beers for fall, that is. And as the weather starts to mercifully cool down, bringing with it falling leaves and a slight nip in the breeze, there's one must-have beer style you simply have to try (to say the very least) — that'd be the rich, seasonally-friend Oktoberfest beer, and that's where we come in.
The best Oktoberfest beers use rich malts and time-tested brewing methods to deliver beers that are dark amber in color, packed with flavor and made to be enjoyed on plenty of fall weekends. The Oktoberfest beer is an age-old style that's celebrated, of course, quite famously across the pond with raucous celebrations that put this iconic style and its rich malts front and center — but for those unable to make that trek, plenty of American breweries are offering up their own takes on the best Oktoberfest beers right here.
While some are a bit more tricky to track down, we think that makes them worth the wait. The difference when it comes to a delicious beer is all in the details, and the best Oktoberfest beers are certainly worth your time and consideration.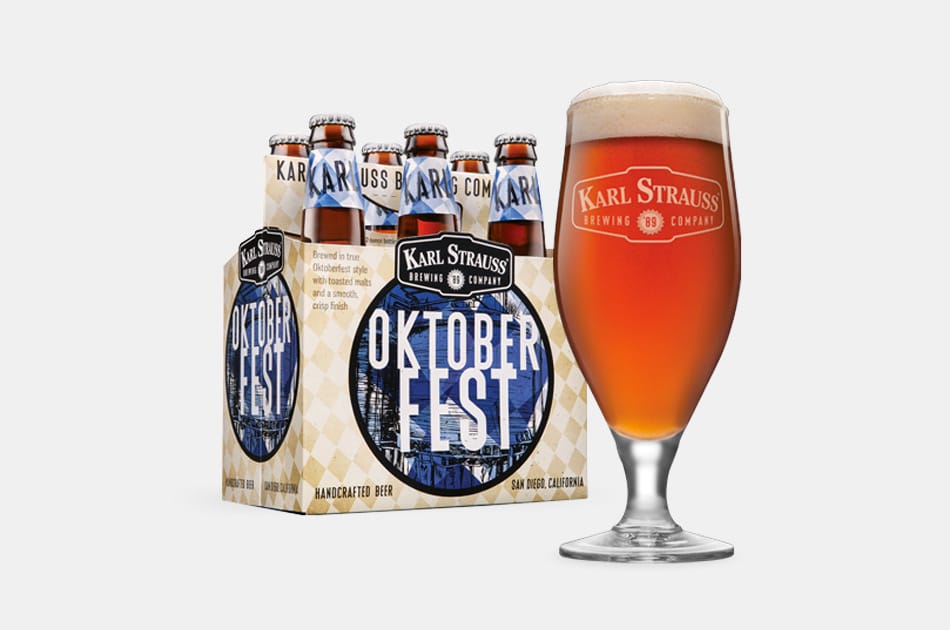 Karl Strauss Oktoberfest
Vienna and Munich malts solidify the classic, easily drinkable nature of the Karl Strauss Oktoberfest, a take on the style that'll prove a welcome addition to your beer fridge (or your next tailgate cooler) this season. The 5 percent ABV is typical of Oktoberfest styles, made with more nuance and less of a punch than hoppier IPAs you might also find yourself enjoying. But again, when you want a change of pace — and one that's classic in nature, at that — you want the Karl Strauss Oktoberfest in your hand.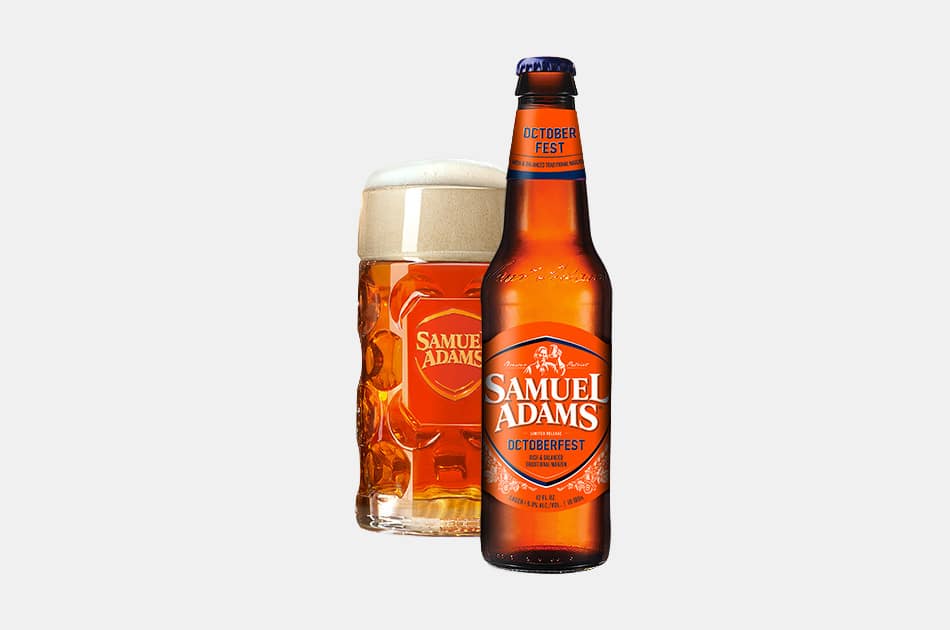 Samuel Adams Octoberfest
There's a good chance that for many of us, Samuel Adams (or Sam Adams, your call) was a helpful first foray into the world of richer, more flavorful beer — and that tradition is proudly carried on by its OctoberFest Beer, the kind of brew at which Sam Adams excels. It's simple and straightforward, yet far from lacking in flavor and style, exactly what you want in one of the best Oktoberfest beers. Caramel tasting notes and rich malts make all the difference here.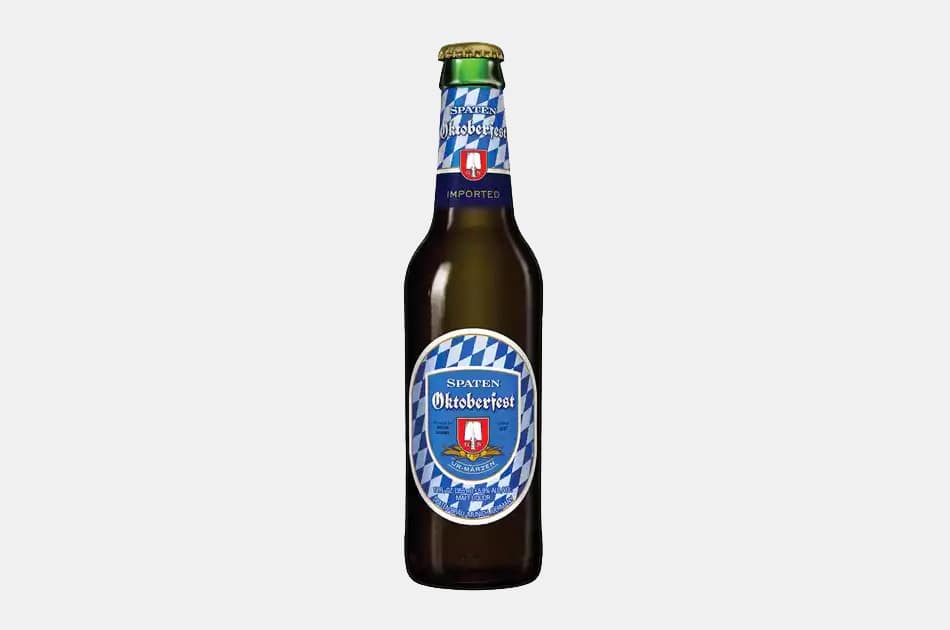 Spaten Oktoberfest Ur-Märzen
When on the hunt for the best Oktoberfest beers, it sometimes pays off — no, it always pays off — to start with the tried-and-true, time-tested classics and go from there. In this case, that means doing your best to hunt down Spaten's Oktoberfest Ur-Marzen, an unimpeachable style that's highly rated and highly delicious, at that. This is the kind of beer you're apt to enjoy at a real, in-the-flesh Oktoberfest celebration abroad, so it'll take some work to get your hands on it stateside, but this is a process that'll pay off in spades — again, it can't hurt to go with the classics this season.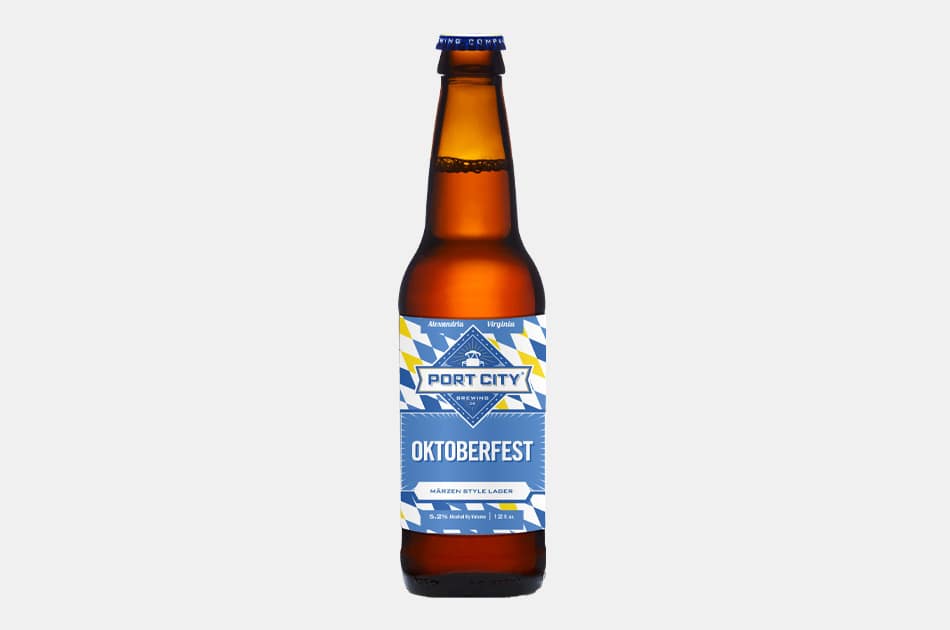 Port City Oktoberfest
In any search for the best Oktoberfest beers, the results are potentially going to be found in some unexpected places — the type of places where you might not think to look, normally. In the case of Port City Brewing, that means your sights are set on lovely Alexandria, Va., in this case. The Port City Oktoberfest is one heck of a tasty fall beer, made with German hops and malts in the Marzen style. The end result is a very agreeable fall style that clocks in at 5.2 percent ABV.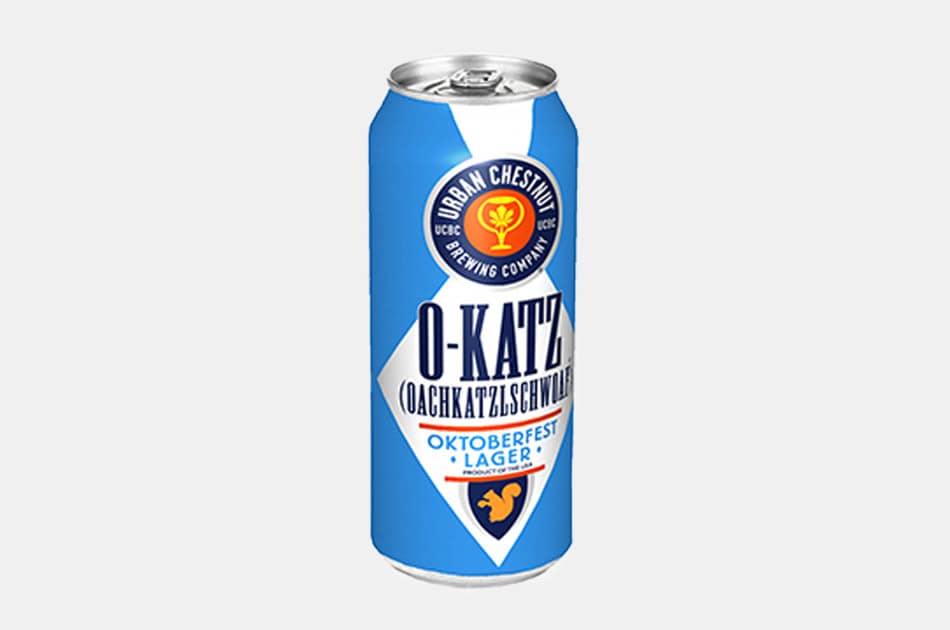 Oachkatzlschwoaf Oktoberfest Lager
If you want a regional brewery that knows how to do Oktoberfest — and consequently, an Oktoberfest beer — the right way — you want Urban Chestnut Brewing Company on your radar. The brewery is an official sponsor of St. Louis' own take on Oktoberfest, so it's fitting that the Oachkatzlschwoaf Oktoberfest Lager checks all the right boxes when it comes to the best Oktoberfest beer around. Brewed to exacting standards just as you'd find in Munich, it could be the closest thing to experiencing the real deal.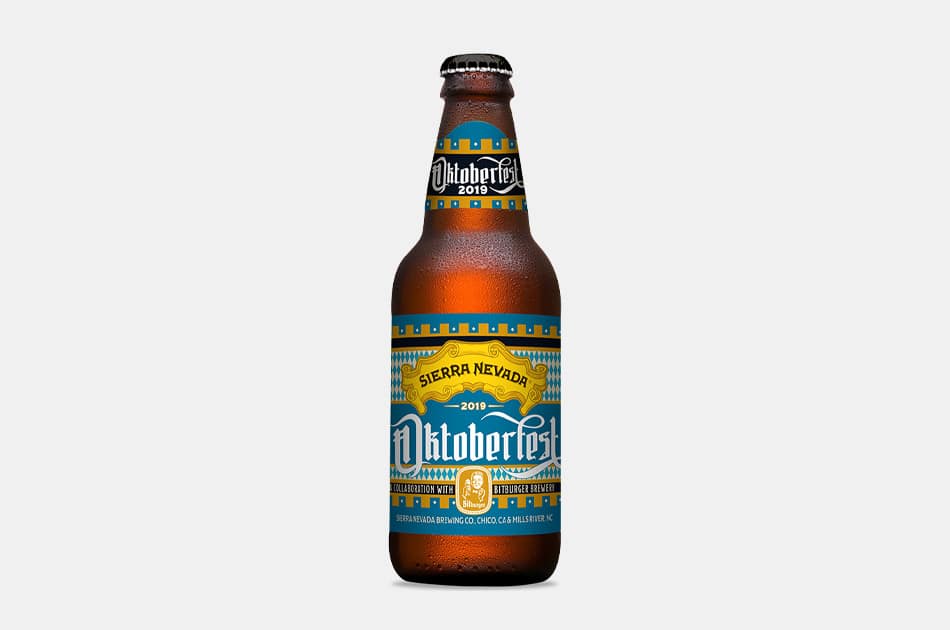 Sierra Nevada Oktoberfest
When it comes to iconic breweries that have stayed true to their roots without compromising quality or flavor, really, there's a lauded brewery like Sierra Nevada … and then, there's everyone else. Coming from a brewery that brought the Pale Ale style to new heights in the States, it's equally fitting that they can turn an Oktoberfest-style beer into something entirely unique and yet utterly classic. When the time comes to find and enjoy one of the best Oktoberfest beers, the time has never been better to pick up a Sierra Nevada Oktoberfest.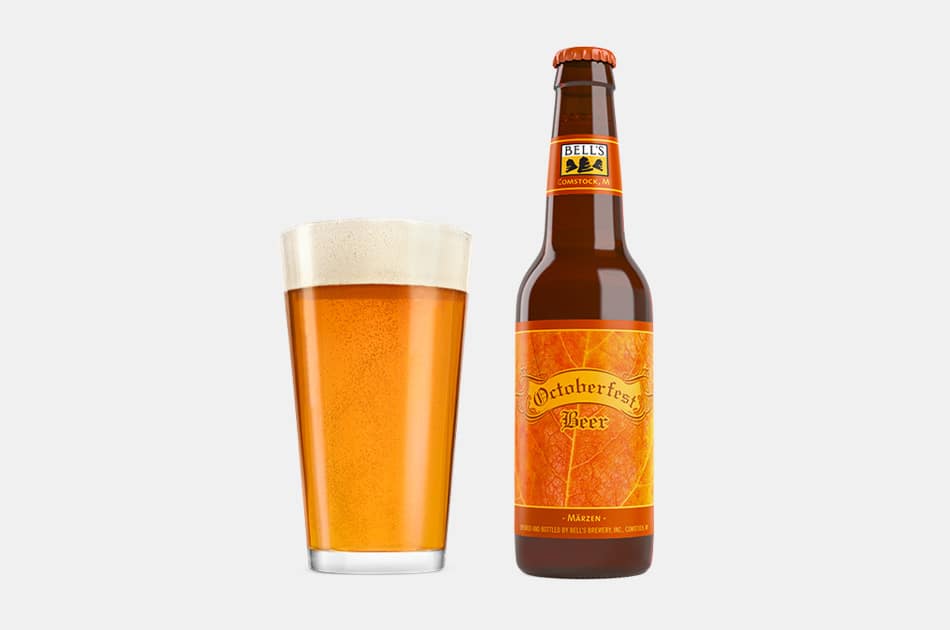 Bell's Octoberfest Beer
The Bell's reputation precedes itself, with a history stretching back to the 1980s and the type of pedigree and history current upstart breweries envy — and the fact that Bell's remains a titan of independent craft brewing is a huge bonus, too. But what about the beer? It's great, too — Bell's Octoberfest is a true-to-form classic, rich in amber color and perfectly paired up with crunching leaves and a breezy, ever-so-slightly chilly Michigan fall day.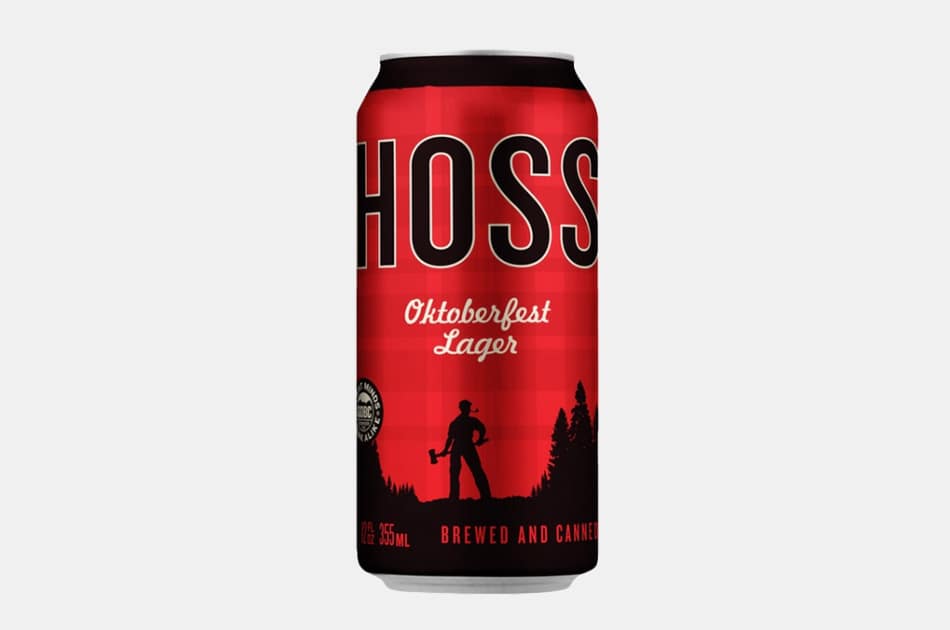 Great Divide Hoss Oktoberfest Lager
Look West if you want a great Oktoberfest beer to enjoy this season, courtesy of Great Divide Brewing and the Hoss Oktoberfest Lager. It's a rye lager that also brings some interesting elements into play to keep your palette guessing — the rye naturally gives it some subtle spice, while notes of cherry rise to the forefront, too. All in all, it's a beer that fits right in with the chill of the mountain air and the promise of a stellar fall.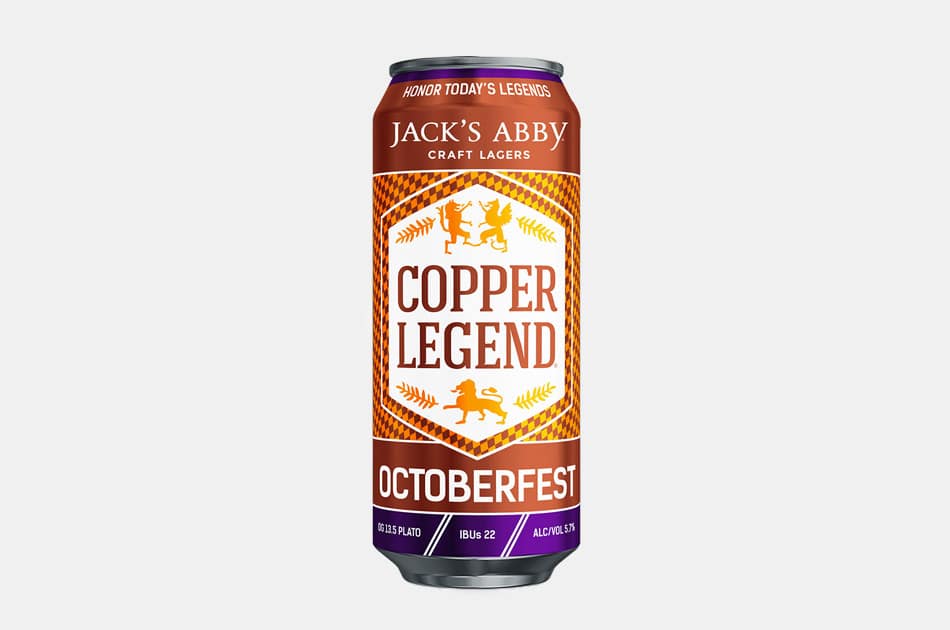 Jack's Abby Copper Legend Octoberfest Lager
There are beers that announce themselves ostentatiously and with great fanfare, and there are subtly classic, flavorful beers that get the job done when you want something that's classic and easily drinkable. The Jack's Abbey Copper Legend Lager is the beer to seek out if you want a reliable Oktoberfest, using Noble Hops for a bit more punch and flavor. If you're based in the Northeast, you need not look very far for this one — head to Framingham, Mass. to get your hands on some Jack's Abbey beer in the flesh.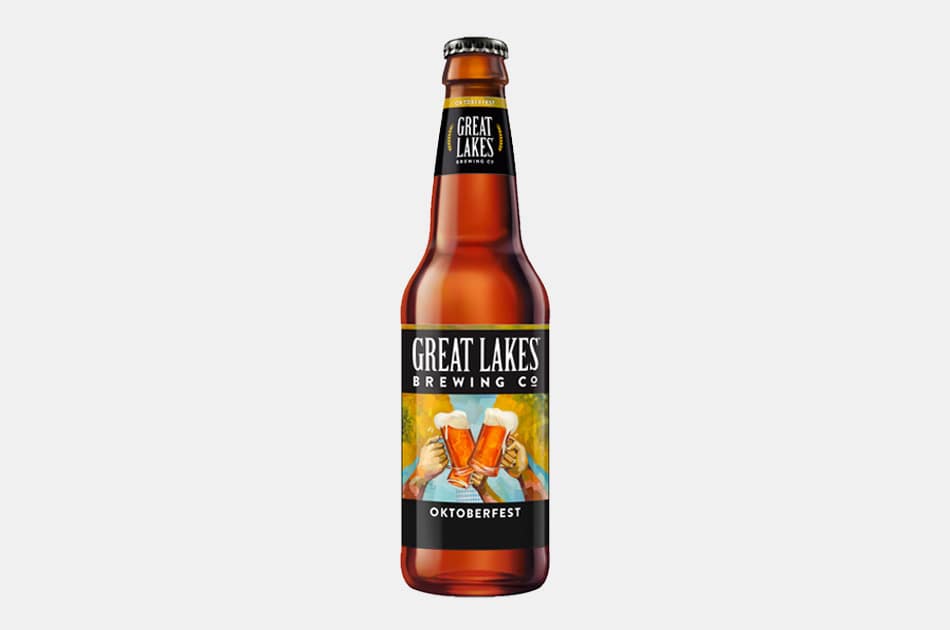 Great Lakes Brewing Oktoberfest
If you're a beer drinker that prizes the classics, and breweries that do things the right way, Great Lakes Brewing is the place to be (or at least, the beer to track down if you're not in the region). It's fitting that breweries with a rich heritage do such a great job at producing time-tested styles like the Oktoberfest, and naturally, Great Lakes Brewing does bang-up work producing what could be your new favorite beer. Munich malts create what the brewery calls "nutty, bready, toffee flavors," too. Sounds great to us.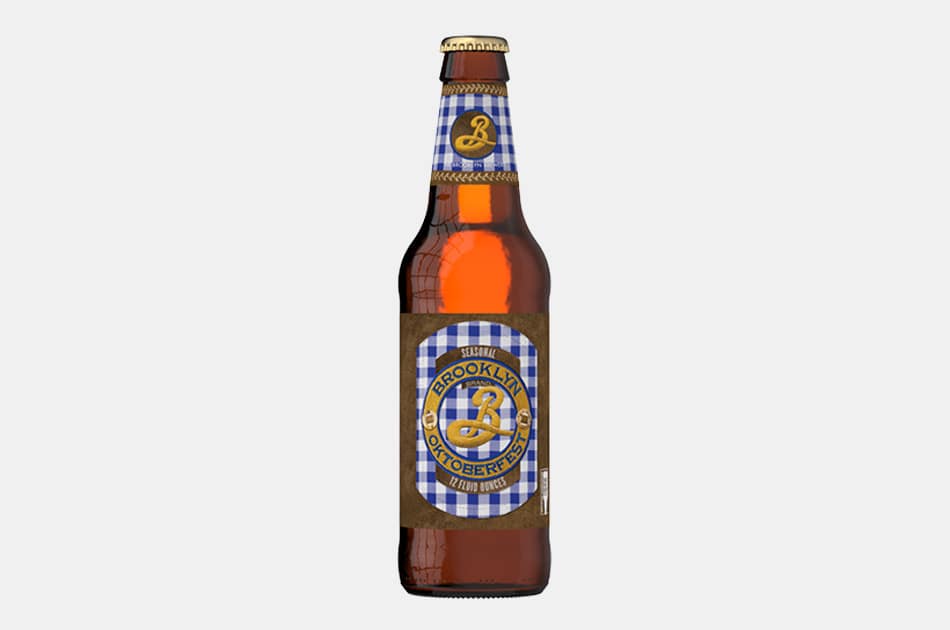 Brooklyn Brewery Brooklyn Oktoberfest
Given the chance to visit Brooklyn, you simply need to make Brooklyn Brewery a crucial stop — this brewery helped pave the way for countless others, and they've got the impressive footprint and brewing operation to prove it. It's worth a stop when you visit Williamsburg, and in particular, it's worth trying out some of the Brooklyn Oktoberfest, too. It's the sort of beer that reminds you why Brooklyn Lager put the brewery on the map — the Oktoberfest uses Noble hops to amp up this classic take on the style.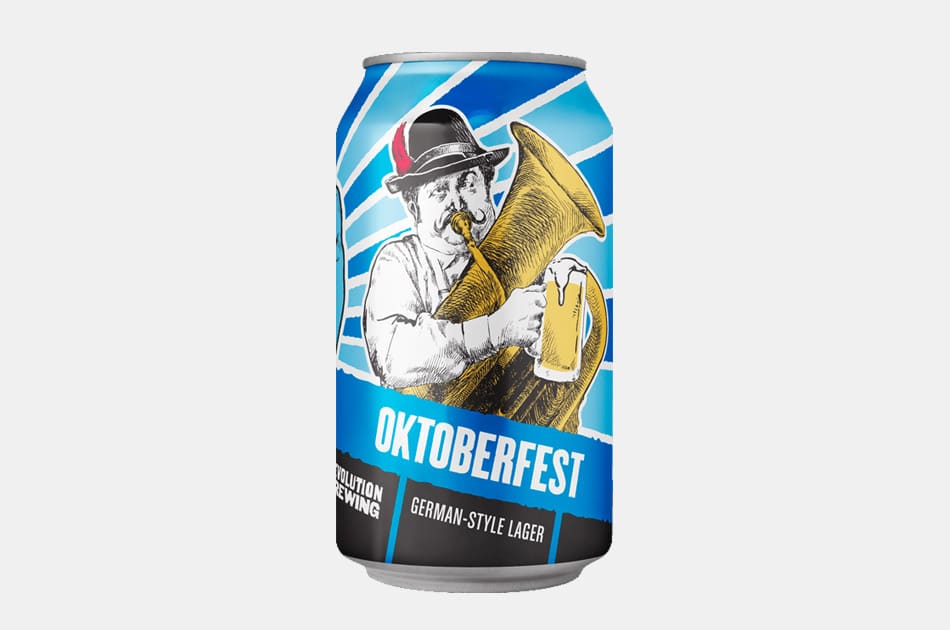 Revolution Brewing Oktoberfest Lager
Bold, delightful and perfectly Midwestern — that's the ethos behind Revolution Brewing, with two terrific Chicago locations, some excellent seasonal food offerings, and of course, the chops to produce a mighty fine Oktoberfest Lager. It's the kind of beer that wouldn't feel out of place when enjoyed on a chilly fall Chicago day, at that. German Saphir and Select hops do their part to add pleasing bitterness, and the result is simply one of the best Oktoberfest beers on the market.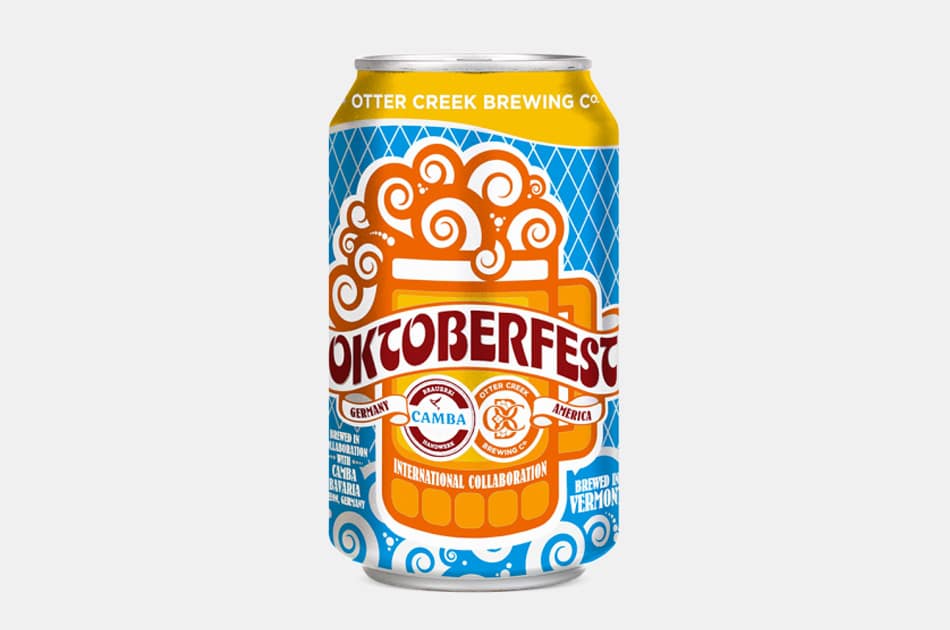 Otter Creek Brewing Oktoberfest
It's only fitting that when looking to up the ante on producing a knockout Oktoberfest beer, Otter Creek looked beyond its home base of Vermont to team up with Camba Bavaria on a traditional and nuanced take on the style. The Otter Creek Brewing Oktoberfest blends the best of both worlds, with a very agreeable 5.5 percent ABV, a pleasingly rich and flavorful finish, and the kind of unique, deep gold color that simply screams fall.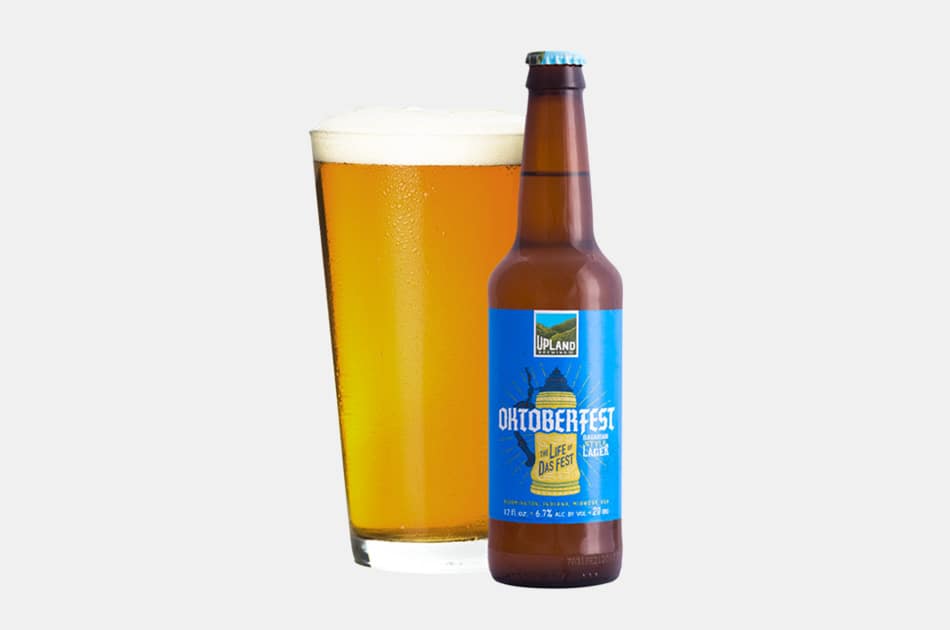 Upland Brewing Oktoberfest
From sour ales to seasonal exclusives like the aforementioned Oktoberfest, Upland Brewing offers something for everyone — and given that the colder climes of fall are upon us, then that "something" had better be a tasty Oktoberfest beer. Upland is especially proud of its use of three German hop varieties to provide "perfect balance and a clean finish" — it's this attention to detail that separates the best Oktoberfest beers from the rest of the pack.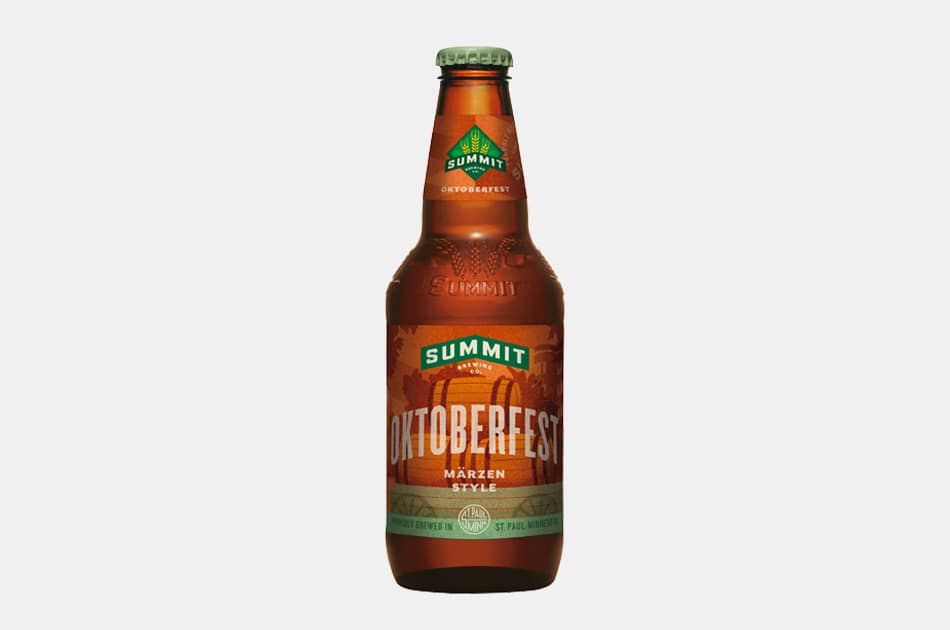 Summit Brewing Oktoberfest
If you stay tapped into the world of craft beer on social media, perhaps there's a chance you've been following the witty and engaging social media feed (seriously) of Summit Brewing? But this brewery based to the North (Minnesota, to be specific) is more than just witty banter — they also make one heck of an Oktoberfest beer for your fall enjoyment, and not a moment too soon.
Disclosure: Clicking on these links and making a purchase may earn us a small referral fee, at no extra cost to you. Learn more here.
freestar.config.enabled_slots.push({ placementName: "gearmoose_leaderboard_btf", slotId: "gearmoose_leaderboard_btf" });