While it seems like the IPA is king (and that actually might be correct in the US craft beer scene), the hoppy, bitter beer isn't the most popular style in the world. In fact, the classic lager is actually the most common beer style globally.
A lager is a bottom-fermented beer that comes in a variety of styles and appearances. The beer style, which gets its name from the German word for storage (as many classic lagers are stored in underground cellars) is known for its low alcohol content, light appearance, and overall crushability. They're crisp, refreshing, and slightly sweeter than many other beer styles. This makes them perfectly suited for summer drinking. Honestly, would you rather crack open a barrel-aged stout or a light, thirst-quenching lager on a hot, sunny, humid day? We already know your answer.
While you might have one idea of what exactly a lager is, the style actually extends to many other well-known beers. The lager umbrella includes helles, Märzen, bock, Vienna lager, dunkel, schwarzbier, and most importantly the classic, light, easy-drinking pilsner.
For our purposes, we're not going to delve into the maltier, darker lager varieties. We're going to stick to classic lagers and pilsners. Below, you'll find 18 of our favorites. Each is sure to quench your ever-growing summer thirst.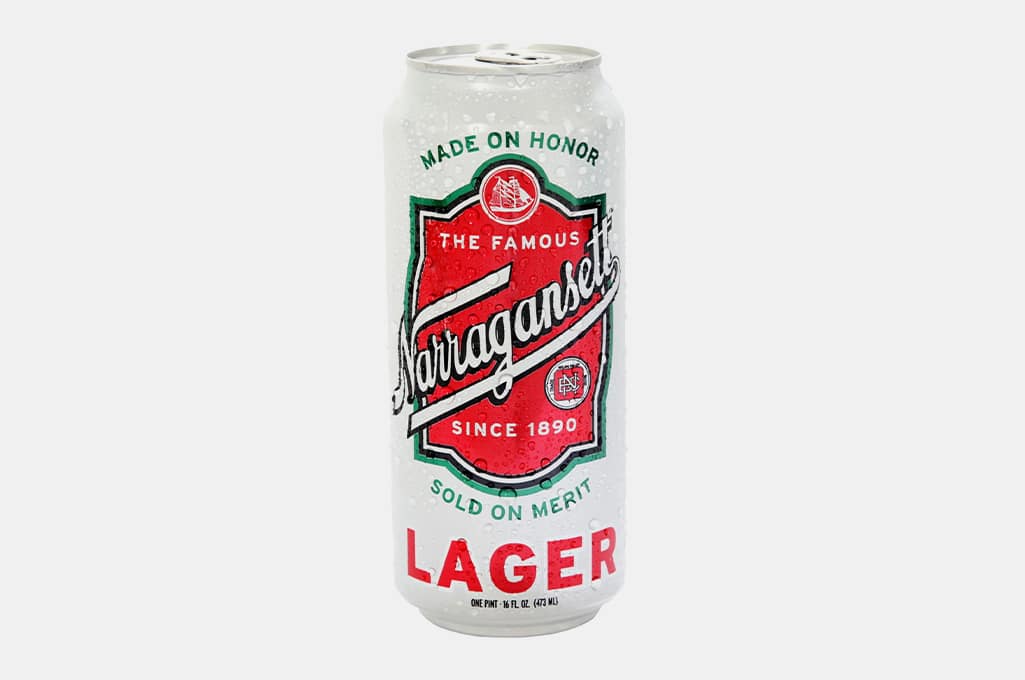 Narragansett Lager
If you've ever seen 'Jaws', you've at least laid eyes on this iconic lager. That's because it's the beer that Captain Quint crushes throughout the film. Every few years, the brand brings back these iconic throwback cans, and even if you crack open a regular tallboy from the Rhode Island-based brewery, you're in for a sessionable, crisp, refreshing lager with a nice malt backbone.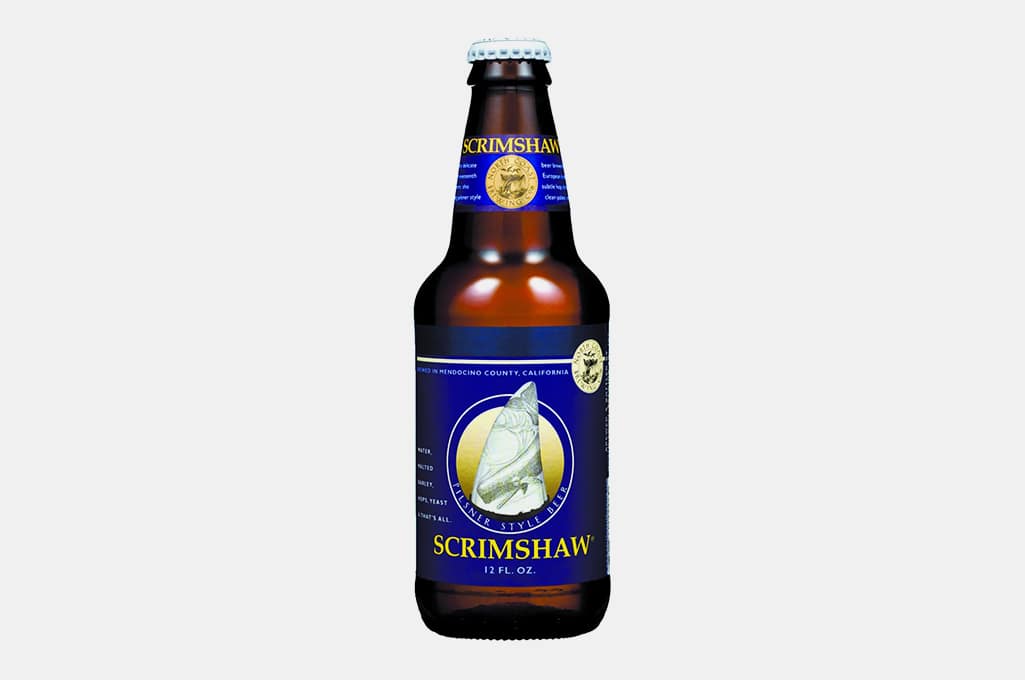 North Coast Scrimshaw Pilsner
This classic pilsner gets its name from the engravings people have made in wood, bones, and teeth for centuries (most commonly in the 1800s). A popular whaler hobby, this crisp pilsner is brewed in the traditional German style using Munich malt and Tettnang and Hallertau hops. It's well known for its refreshing, clean, easy-to-drink flavor that gets an added flavor boost from its bright, floral hoppy finish.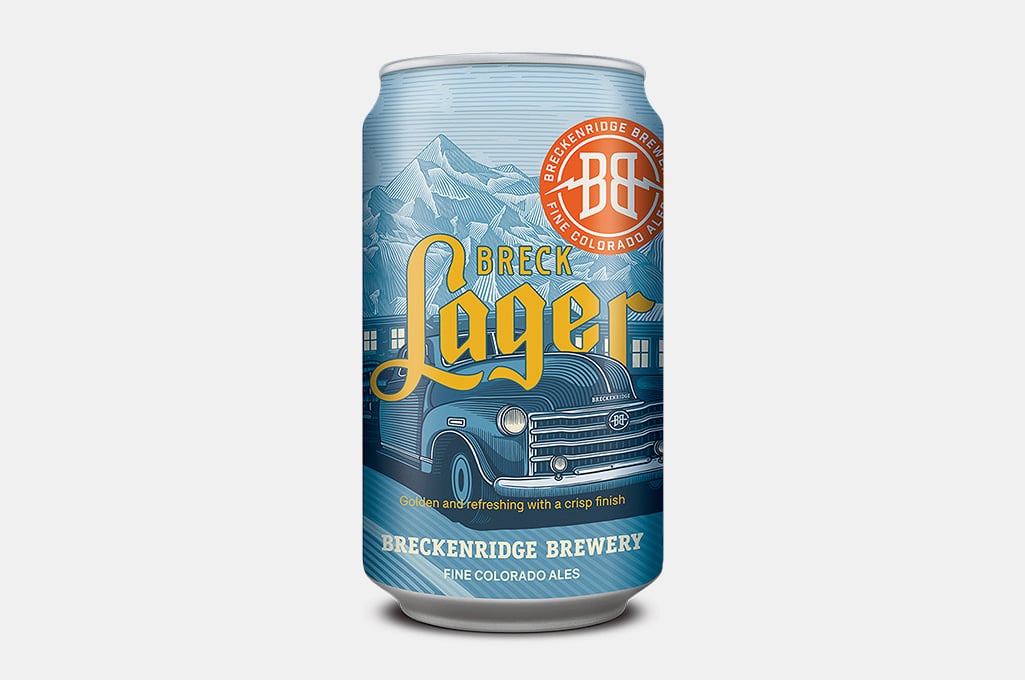 Breckenridge Breck Lager
If you look up classic, American Lager in the dictionary, there should be a picture of this beer next to the definition. This is a perfectly balanced lager with sweet, caramel-like, and biscuity malts that move into sweet, citrus, and floral hops. It's dry, refreshing, and exactly the type of beer we like to crack open after an afternoon in the sun, mowing the lawn.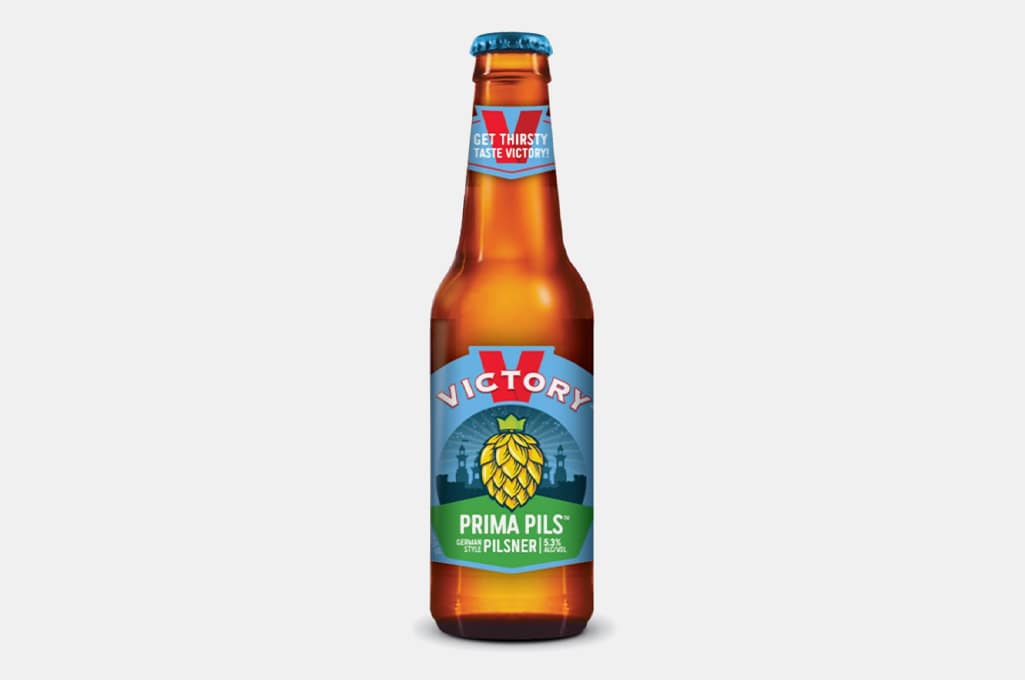 Victory Prima Pils
One of the most popular pilsners on the market, Victory Prima Pils is loaded with floral, bright German hops like Tettnang, Hallertau, Spalt, and Saaz. It's also brewed with German malts. This combination of old-world flavors guarantees a crisp, refreshing, thirst-quenching beer with hints of lemon zest, fresh-cut grass, and a nice floral, subtly bitter hop presence.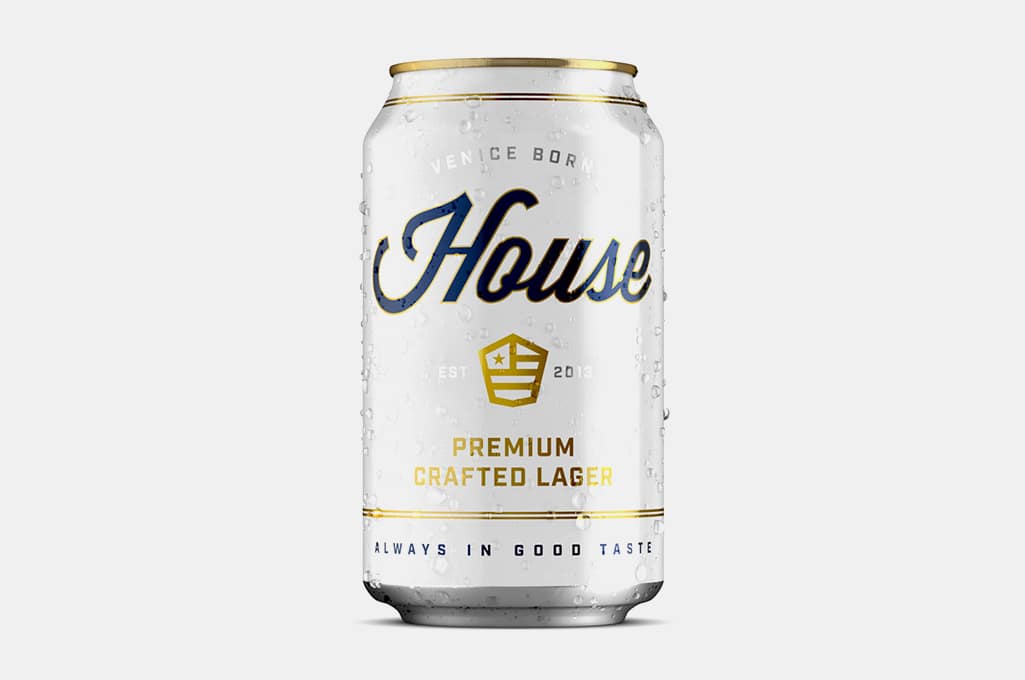 House Beer
House Beer is the epitome of no-frills, classic, crisp flavor without anything else. The Santa Monica, California-based brewery refers to this simple beer as "premium crafted lagged". It's 4.8 percent alcohol by volume and filled with flavors like biscuity malts, lemon zest, and subtle hops. It's light, refreshing, and highly crushable.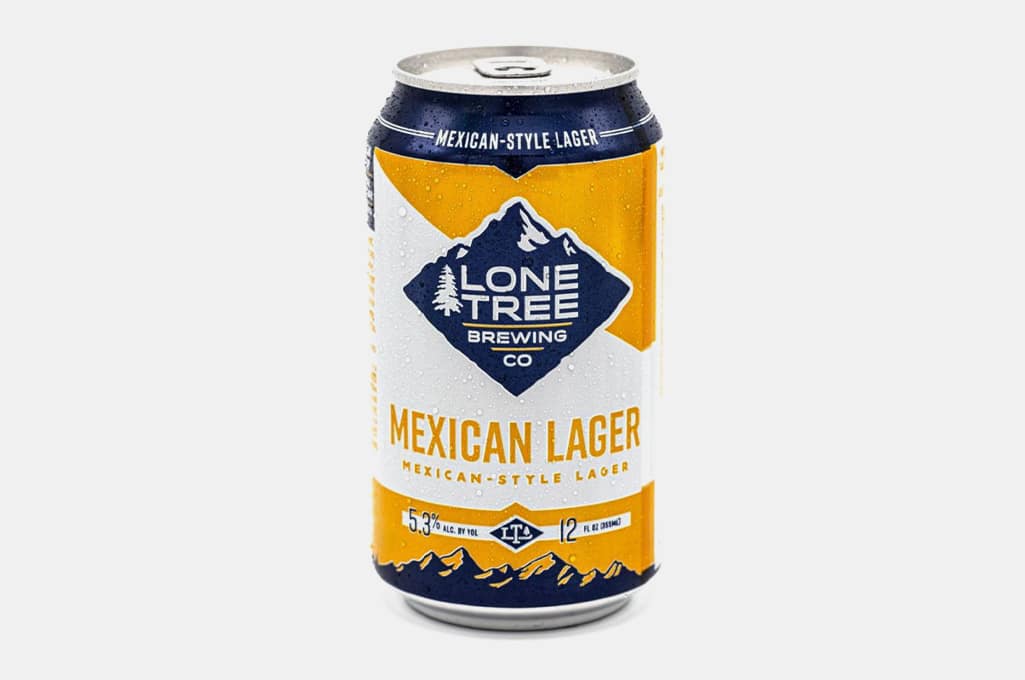 Lone Tree Mexican Lager
It's difficult to make a list of crisp lagers without adding a few Mexican-style lagers. One of the best is Lone Tree's version. This 5.3 percent, crushable lager is brewed with simple ingredients like malts, hops, water, and yeast. But it gets added, sweet flavor from the addition of flaked corn. The result is a clean, thirst-quenching lager with bready sweetness, slight corn, lime zest, and subtle hops.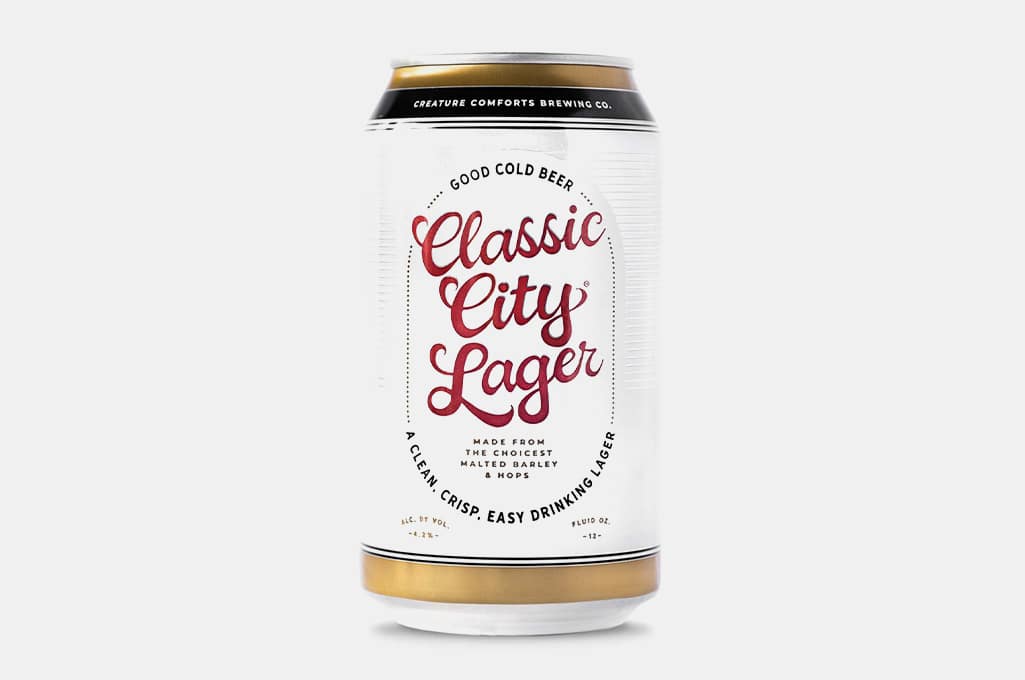 Creature Comforts Classic City Lager
One of the best things that have come out of the craft lager revival is the easy-drinking, no-frills beers made by award-winning breweries. Sure, you can spend your summer sipping the Athens, Georgia-based brewery's Tritonia gose with its sour, salty, cucumber refreshment. Or, you can grab this classic, crisp lager loaded with subtle herbal hops, caramel malts, a nice kick of citrus, and just a hint of bitterness at the finish.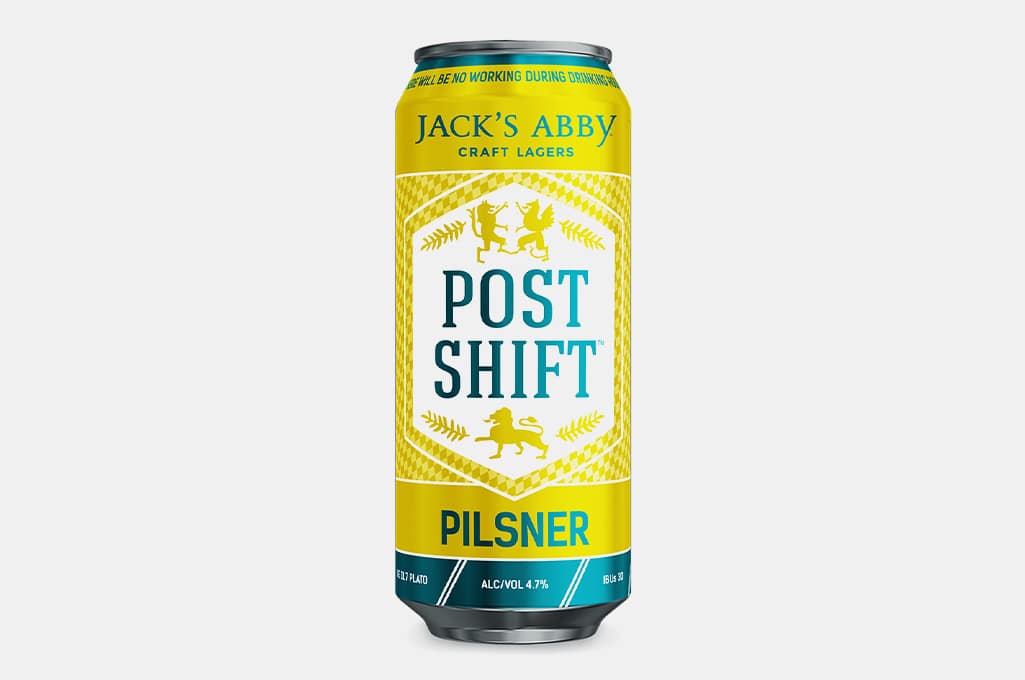 Jack's Abby Post Shift Pilsner
Jack's Abby is known for its award-winning lagers. Arguably its best is Post Shift Pilsner. You can bet that a beer that was literally created to be enjoyed after a long day of work is crisp, bright, and refreshing. Brewed with classic German hops and malts, it's filled with sweet malts, floral hops, and just a touch of bright citrus.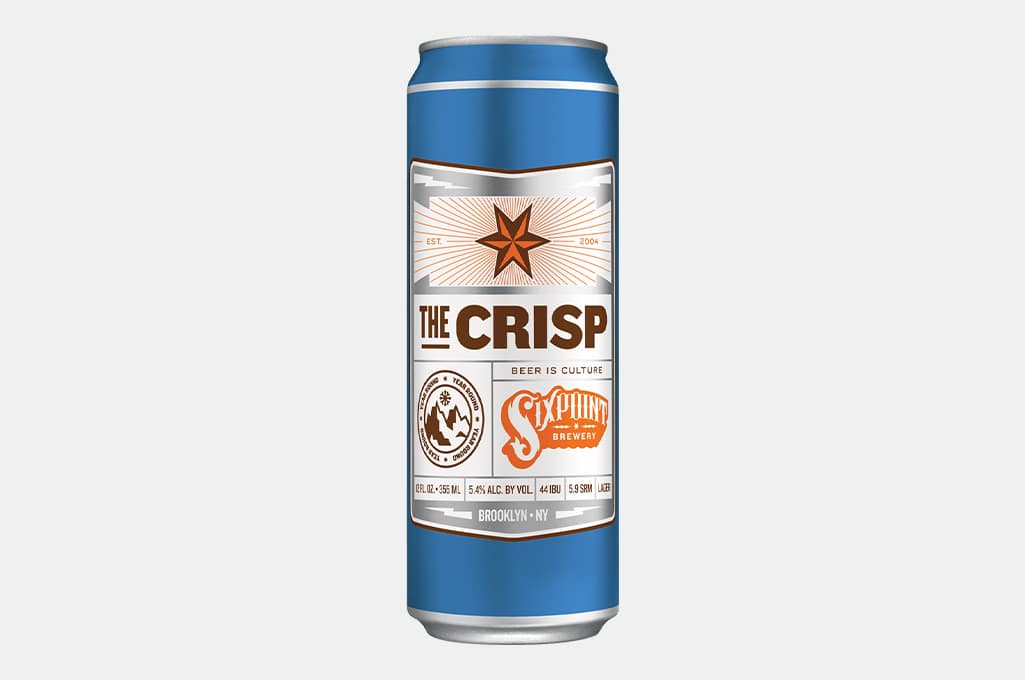 Sixpoint The Crisp Pilz
Sixpoint isn't messing around with this beer. It's literally called "The Crisp." You don't even need to know that it's a lager or pilsner because you know it's going to be crisp, light, and refreshing. Brewed with German hops Tettnang and Hallertau as well as Cargill malt, it's clean, crisp (as advertised), and filled with hints of floral, piney hops, citrus fruits, and a nice, pleasing bitterness at the finish.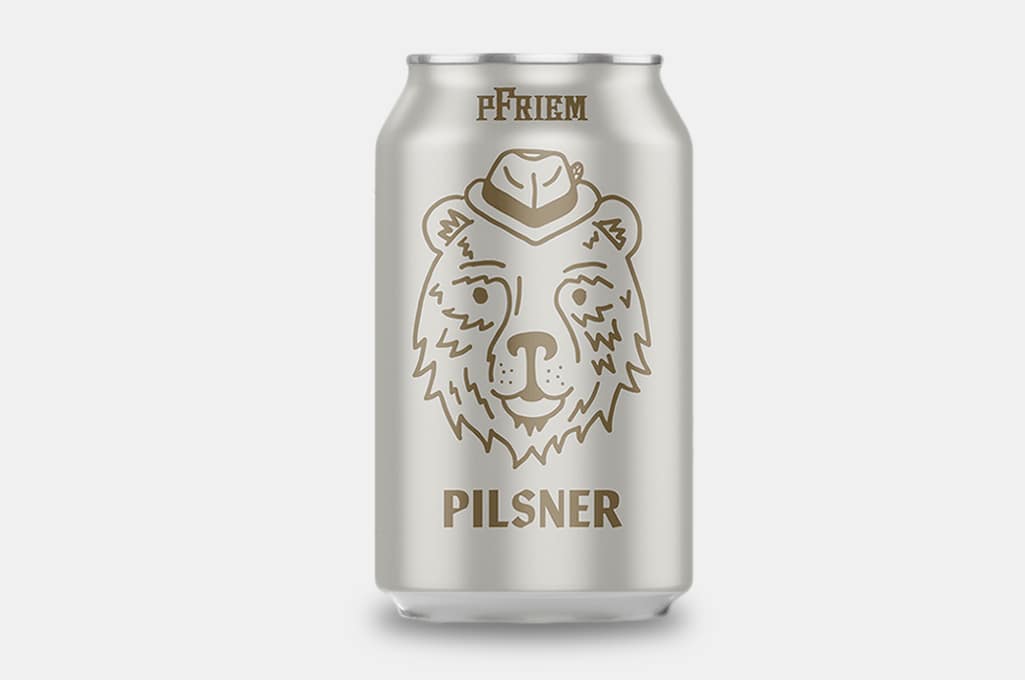 pFriem Pilsner
One of the highest-rated pilsners you can buy today, pFriem Pilsner is known for its bright, snappy, crisp flavor. Brewed with Gambrinus, Weyermann, and German Pilsner, Cara Foam, and Acidulated malts as well as Perle, Saphir, Tettnang, and Spalt Select hops, this is a well-rounded mix of sweet malts and floral, citrusy hops that come together to create potentially the greatest pilsner ever made.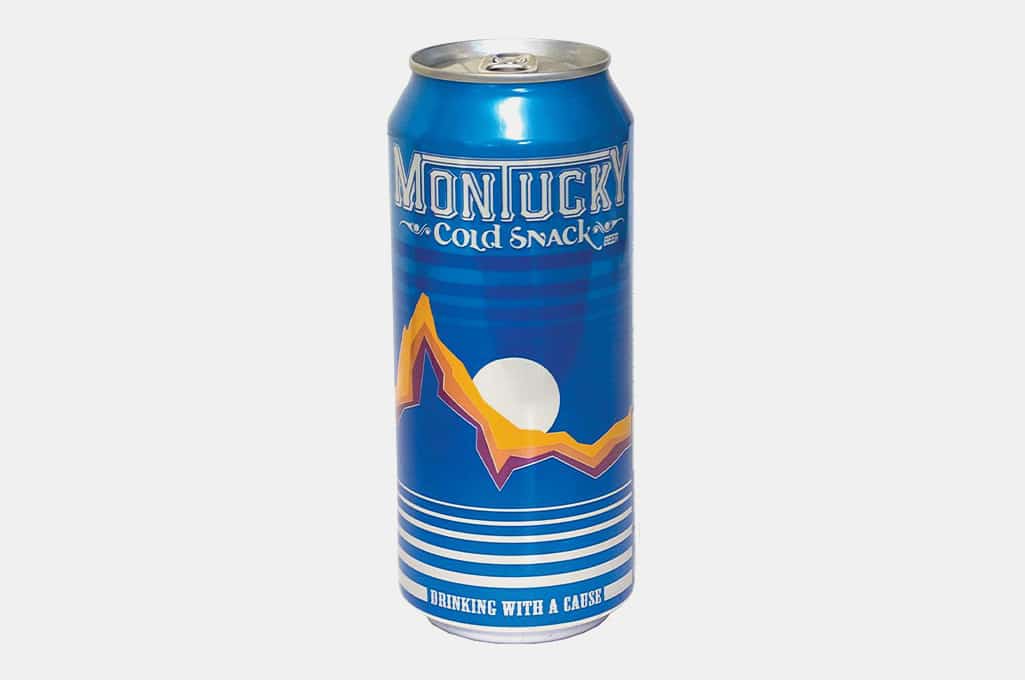 Montucky Cold Snacks Lager
Like House Beer, Montucky Cold Snacks is a no-frills, crisp, classic lager designed to be crushed on a hot day. It's a highly sessionable 4.1 percent alcohol by volume so you won't feel guilty about drinking three or four. While specifics aren't listed, the brand notes that the beer is simply made with malted barley, hops, water, and yeast. That's it. The result is a sweet, malty beer with hints of citrus and subtle resinous hops.
Sun King Pachanga Lager
Another Mexican-style lager, Pachanga is a crisp, refreshing beer brewed with Pilsner and 6-Row malts and a smattering of Bravo hops. The flavor is a great mix of caramel malts, sweet grains, lime zest, orange peels, and a nice kick of hops bitterness at the very end. The best part? Even though it's a Mexican-style lager, you don't have to wait until Cinco de Mayo to drink it. It's available year-round.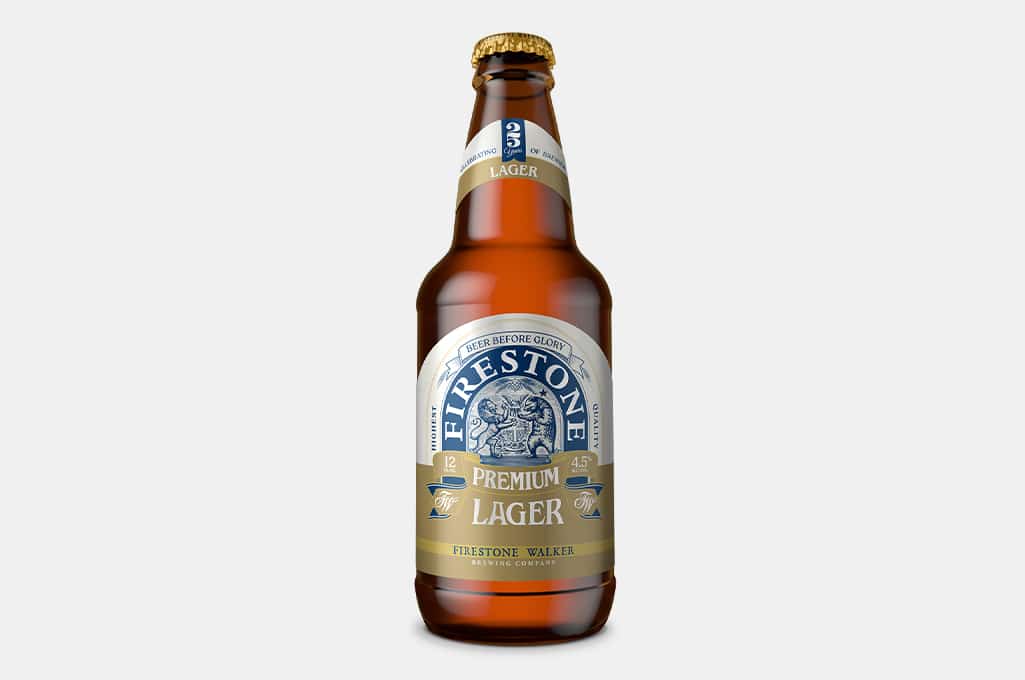 Firestone Walker Lager
Firestone Walker could easily have multiple beers on this list—some might be mad we didn't include Pivo Pils. But if you're looking for pure refreshment, we always go for Firestone Walker Lager. Brewed with 2-Row, Pilsner, Cara Pils, and Munich malts as well as Spalter Select, Tradition, and Saphir hops, this the famed California brewery's attempt at making a less hoppy, refreshing beer. We can tell you, it worked.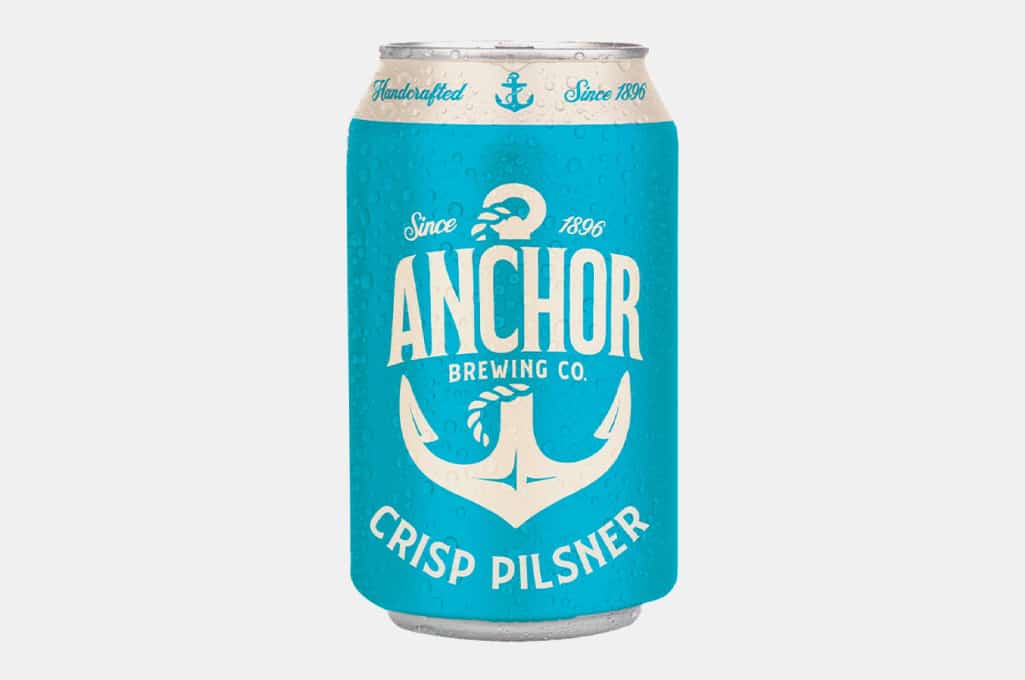 Anchor Crisp Pilsner
A new beer from the famed San Francisco brewery, Anchor Crisp Pilsner was first released this past spring. It's 5 percent alcohol by volume, crisp, bright, thirst-quenching, and a perfect addition to the brand's portfolio. This complex beer is overflowing with flavors like citrus zest, light herbal notes, bready malts, and a nice floral, lemon-like hoppy finish. It's so flavorful and crisp, it just might become your new go-to summer beer.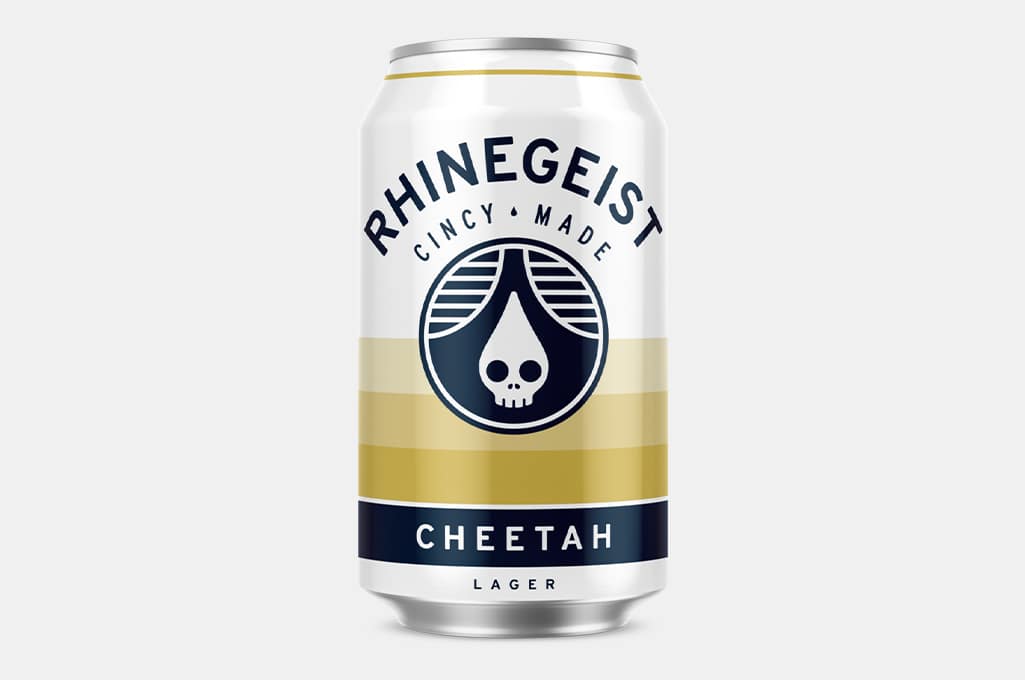 Rhinegeist Cheetah Lager
If you haven't tried any beer from Cincinnati's Rhinegeist, now is the time. Grab a twelve-pack (or more) of its Cheetah. This sessionable, 4.8 percent ABV lager is brewed with 2-row malt and Saphir hops. It was first a draft-only beer, but it was so popular the brewery realized that it needed to be canned. This beer is crisp, light, thirst-quenching, and full of sweet cereal notes, bready malts, sweet fruity flavors, and a nice, dry finish that will leave you craving more.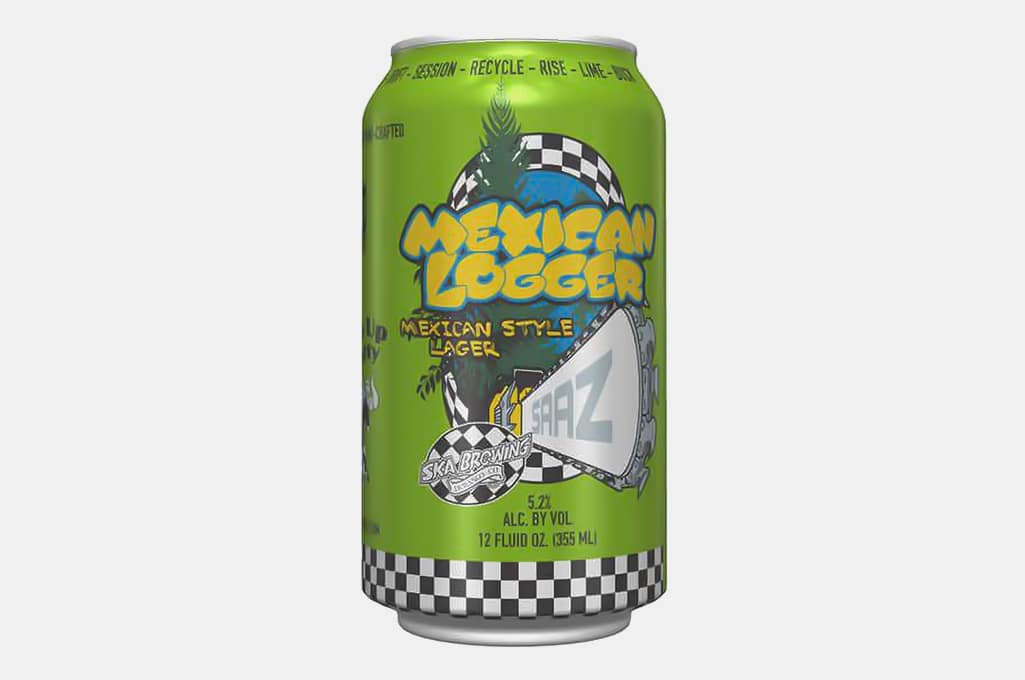 Ska Mexican Logger
The last Mexican-style lager on this list just might be the best. This light, refreshing, 5.2 percent ABV lager gets its flavor for the addition of Saaz hops perfectly paired with classic malt flavors. The result is a clean, crisp, highly drinkable beer bursting with biscuity sweetness, bready malts, honey, light citrus, and a refreshing finish.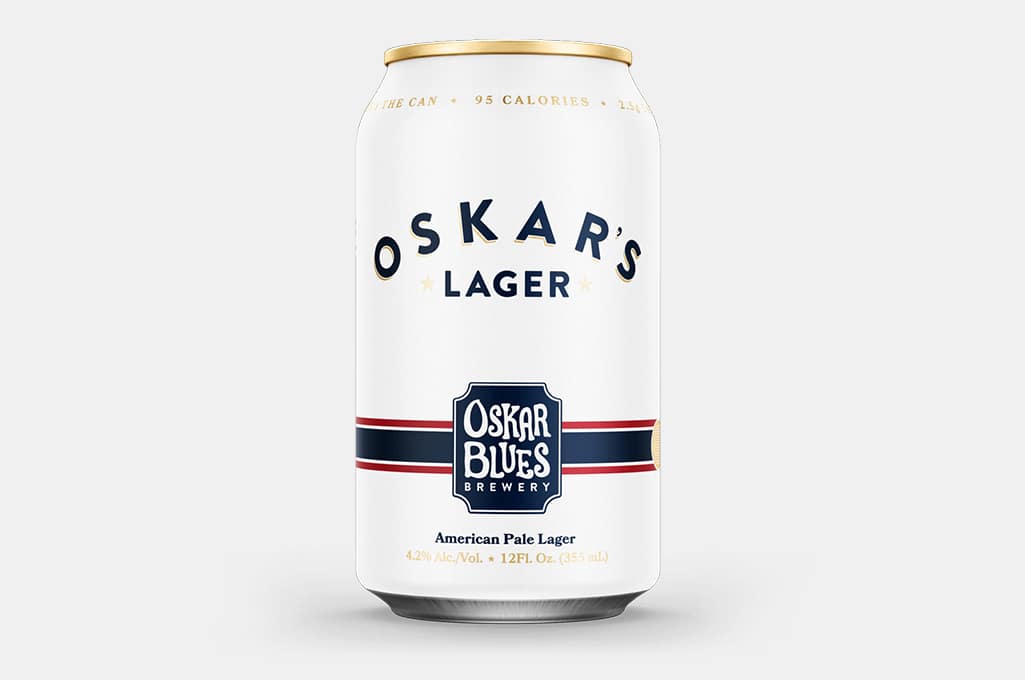 Oskar Blues Lager
If you're truly looking for a light, crisp lager to sip all summer long, look no further than the friendly folks at Colorado's Oskar Blues. Its lager is 4.2 percent ABV, extremely light in color, very light, subtly sweet, and extremely crushable with notes of sour apples, fresh-cut grass, bright, floral hops, and a sweet, gentle kick of bready malts. All in all, it's very light and thirst-quenching. Potentially the most crushable lager on the market today.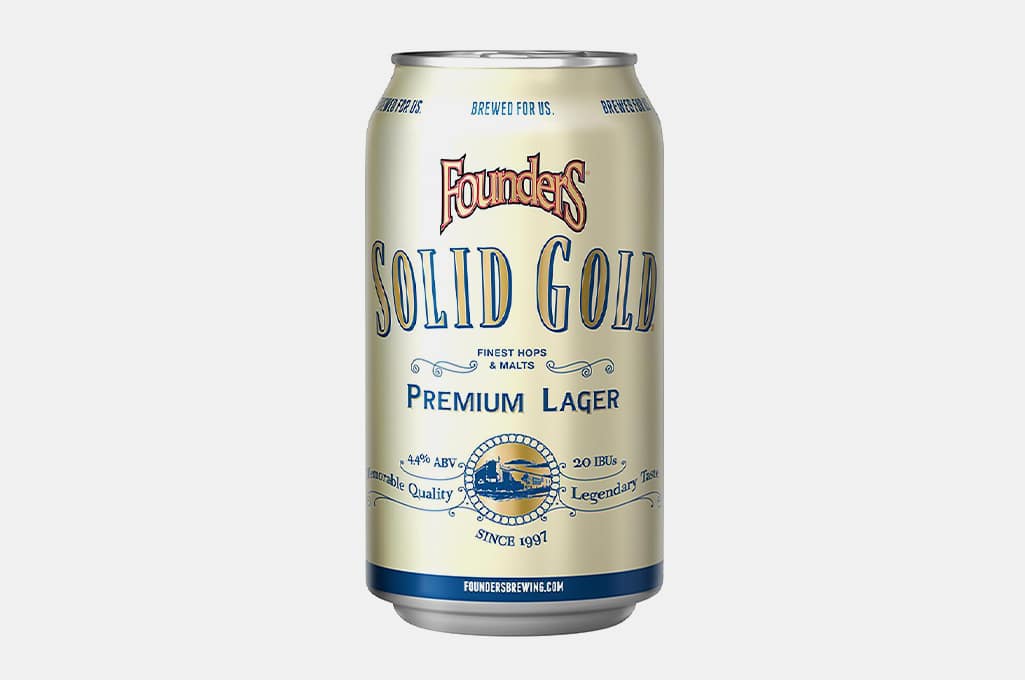 Founders Solid Gold Premium Lager
Every Olympian has dreams of standing on a podium and receiving a gold medal for their efforts in whatever athletic endeavor they participate in. That's why referring to a beer of this quality with this moniker is so fitting. This 4.4 percent ABV "Premium Lager" is just that, it's Founders' take on the classic lagers your dad and grandfather drank. Filled with a slight citrus, caramel-like malts, subtle corn, and sweet cereal notes, this is a perfect example of a throwback that tastes just as great today.
Disclosure: Clicking on these links and making a purchase may earn us a small referral fee, at no extra cost to you. Learn more here.
freestar.config.enabled_slots.push({ placementName: "gearmoose_leaderboard_btf", slotId: "gearmoose_leaderboard_btf" });