We've still got some summer left. To properly enjoy these waning days of warmth and sun, we recommend reclining in a lounge chair, maybe a hammock, perhaps a picnic bench, with a gose in your hands. 
Gose (sounds like the first name Rosa) was born sometime between 1300 and 1600 in the town of Goslar (in what's now Germany) and got famous in Leipzig. It's a beer meant to be served fresh with a lactic acid zing from lactobacillus bacteria (think yogurt and fermented pickles). The refreshing tartness was brightened up with coriander, then smoothed out with the addition of sea salt. As a lower alcohol beer, it was made to take the edge off a hot day.
It was once (in the late 1800s) one of the most popular styles in northern Germany but had nearly disappeared by the 1960s. Revived by intrepid brewers, the style slowly returned and by 2010 a few American brewers had discovered the style. Ten years later, gose beer is now a part of many breweries' summertime repertoire. And here are 12 of the best.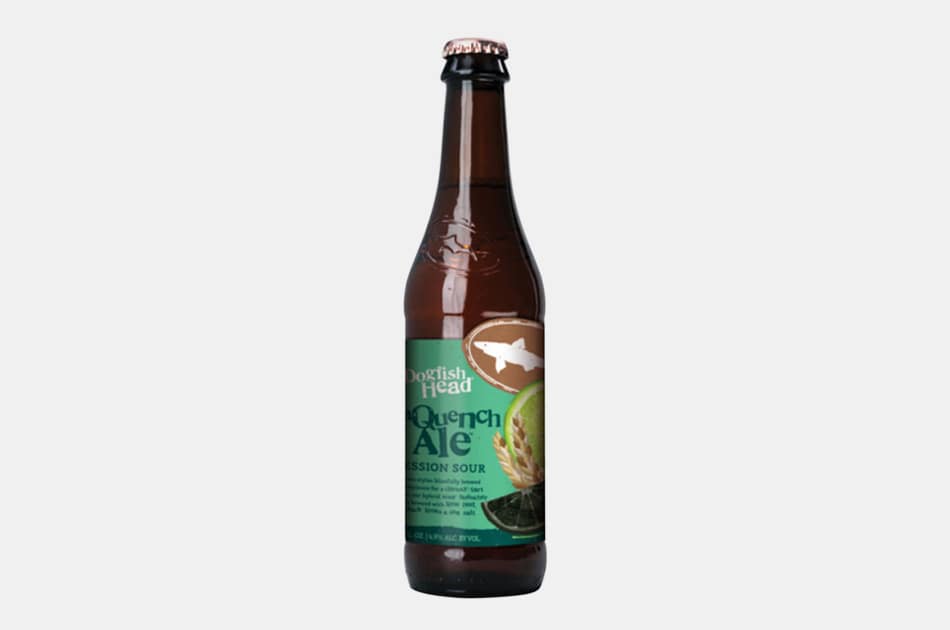 Dogfish Head SeaQuench Ale
Origin: Milton, DE • ABV: 4.9% • IBU: 10
Sessionable, sour, salty, SeaQuench in the lovely seafoam green can is what you drink when it's hot as Hades outside and you need to cool off from the inside out. It's a beer that combines the crispness of a kölsch, the salty sourness of a gose, and a little bit of clean tartness from berliner weisse. But then the good Delawareans top it all off with the flavor from black (aka dried) limes plus some lime juice for good measure. Consider yourself refreshed.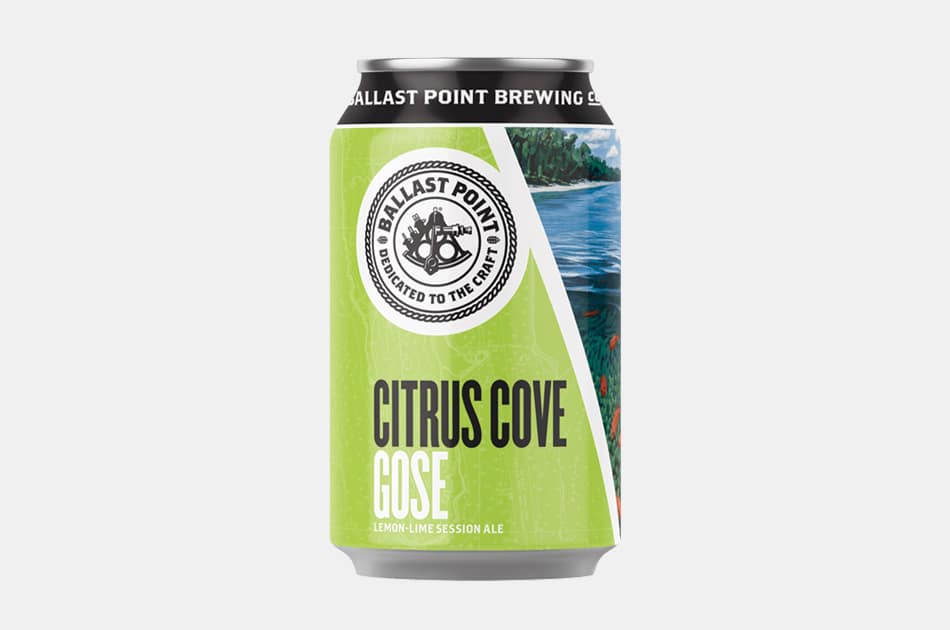 Ballast Point Citrus Cove Gose
Origin: San Diego, CA • ABV: 4.2% • IBU: 5
Traditionally, a gose is bright and tart thanks to the lactic fermentation . But as each brewer and brewery makes the style their own, you see some of them doubling down on the tartness with citrus. Citrus Cove Gose from Ballast Point adds lemon for an upfront acidity then follows it up with a zesty lime finish. Best enjoyed near a body of water.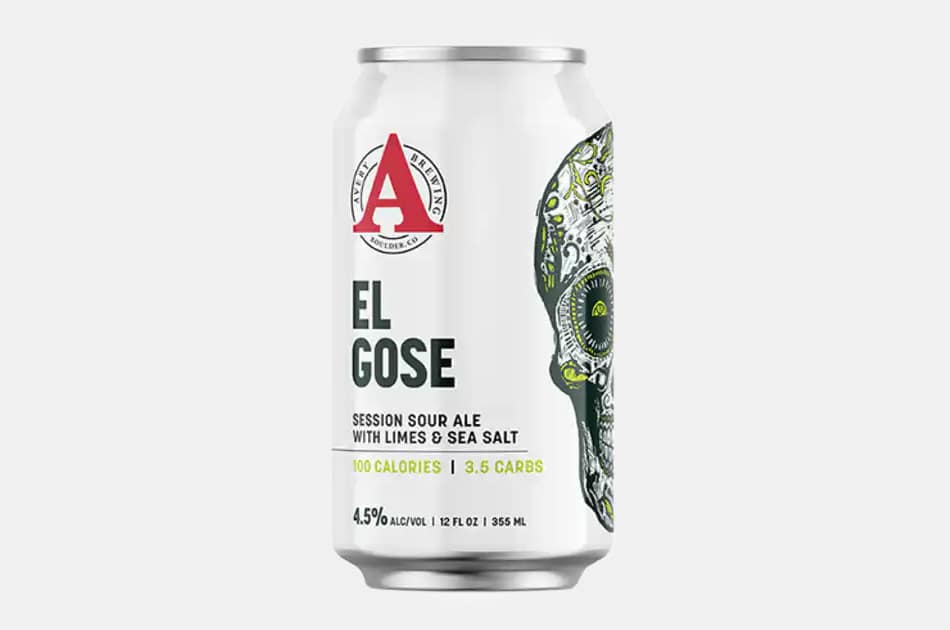 Avery Brewing El Gose
Origin: Boulder, CO • ABV: 4.5%
The intermingling of German and Mexican beer traditions goes back to the 1800s when waves of German and Austrian immigrants arrived in Mexico, bringing their beloved Vienna lagers with them (Dos Equis Amber anyone?). The way Avery does it here is a little different. Combining a Mexican lager with the gose style, El Gose brightens up the concoction with tangy citrus notes from lime. The lovely sugar skull on the can is a nice touch.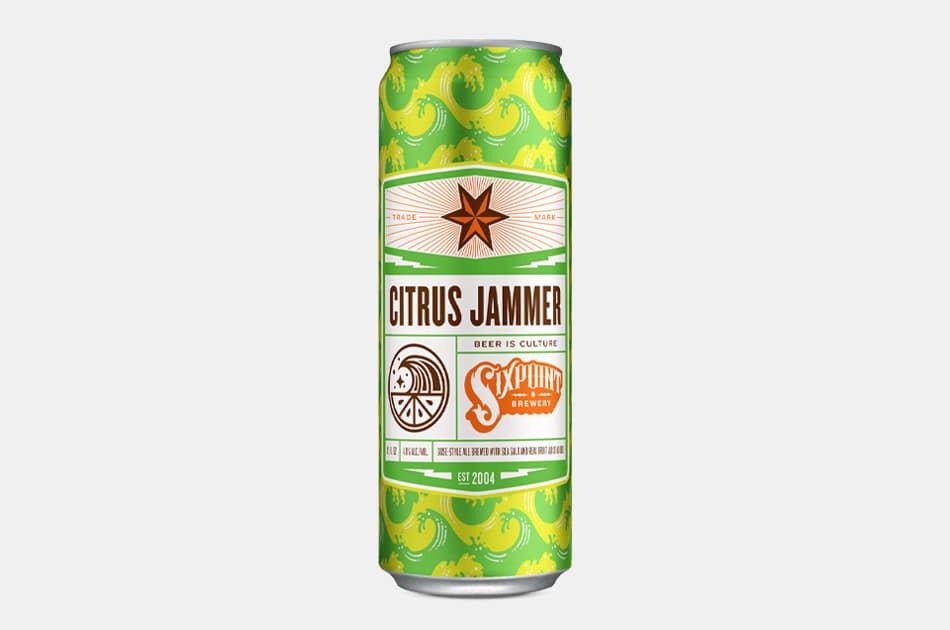 Sixpoint Citrus Jammer
Origin: Brooklyn, NY • ABV: 4.0%
Sixpoint is known for taking a deep and lengthy understanding of beer and the brewing craft, cross-referencing that with the flavors and characters they want to see in this world, and then getting to work. For them, a codified beer "style" is simply a reference, a jumping off point. Their gose-style ale is the Citrus Jammer, finished off with fresh lemon and lime juices for a juicy tang that rattles the taste buds.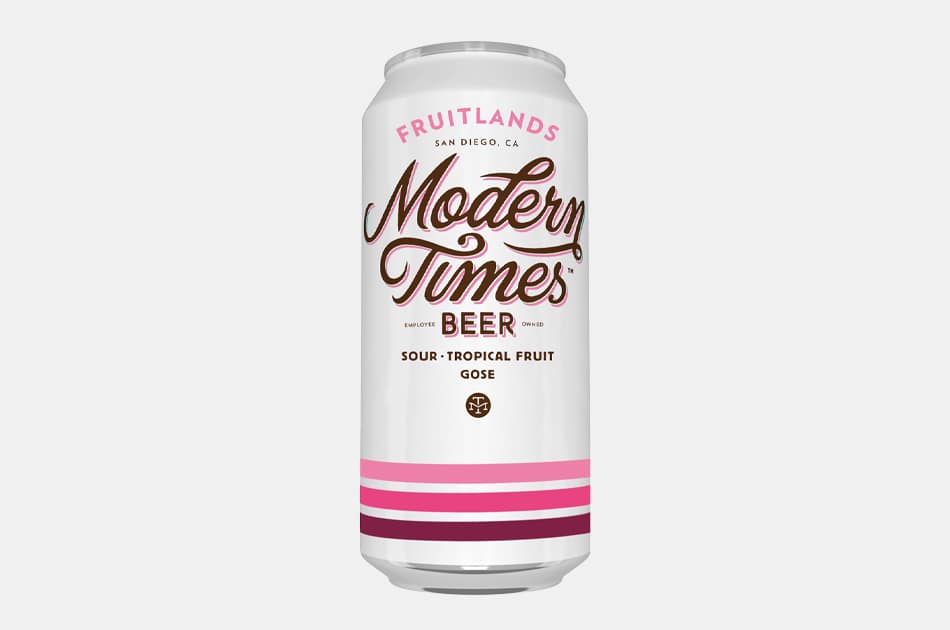 Modern Times Fruitlands Gose
Origin: San Diego, CA • ABV: 4.8% • IBU: 17
Like all Modern Times brews, Fruitlands is named for a utopian experiment (the original Fruitlands was a short-lived agrarian commune in 1840s Massachusetts). A cross between a gose and a fruited sour, the beer calls on tropical flavors from passion fruit and guava for a fruit-filled, tart and funky experiment that (unlike its namesake) is a bountiful success.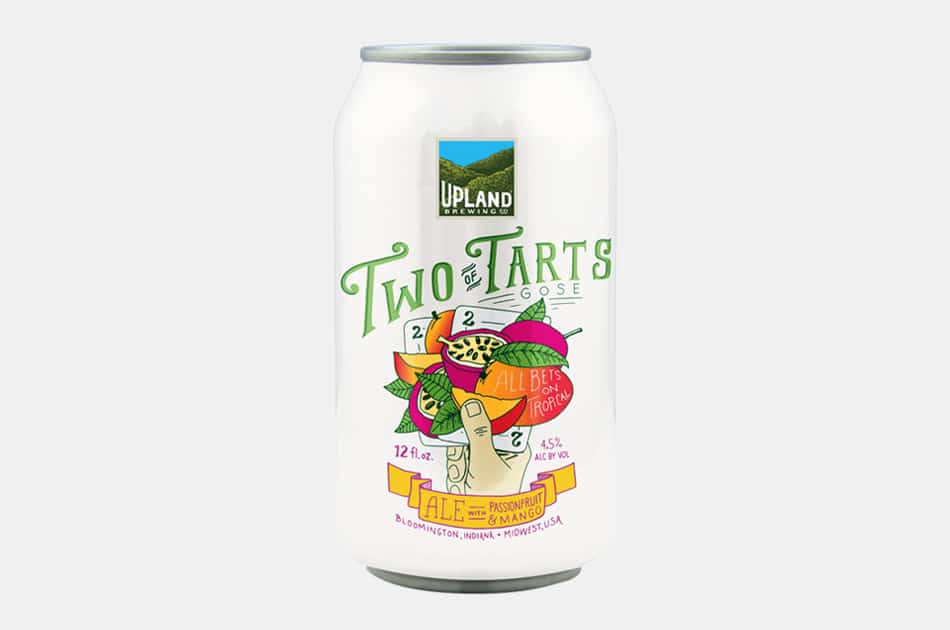 Upland Two of Tarts Tropical Gose
Origin: Bloomington, IN • ABV: 4.5% • IBU: 10
Another tropical gose, this one lets mango and passion fruit play in the sandbox with the tart, salty flavors. There's just something about the zing of a gose that lends itself to working well with the flavors of fruit. And since this is Upland brewery we're talking about, you know they're up to the task of getting that lactic tang just right, thanks to their long history working with sour ales.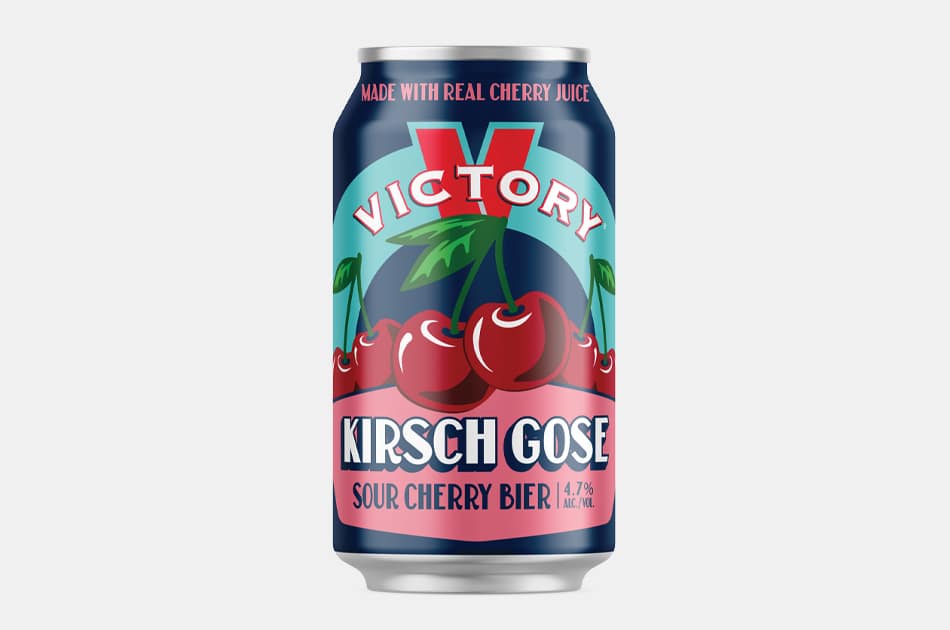 Victory Brewing Kirsch Gose
Origin: Downingtown, PA • ABV: 4.7% • IBU: 20
Coriander! You don't often see the spice listed in gose recipes these days, but coriander (seeds from the same plant as cilantro leaves) was once one of the defining ingredients of a gose. Kirsch Gose from Victory Brewing does indeed put the traditional spice in there, but then it goes and adds fresh cherry puree from a Michigan orchard. Just to keep things really interesting, the "wild" yeast brettanomyces yeast helps out with fermentation.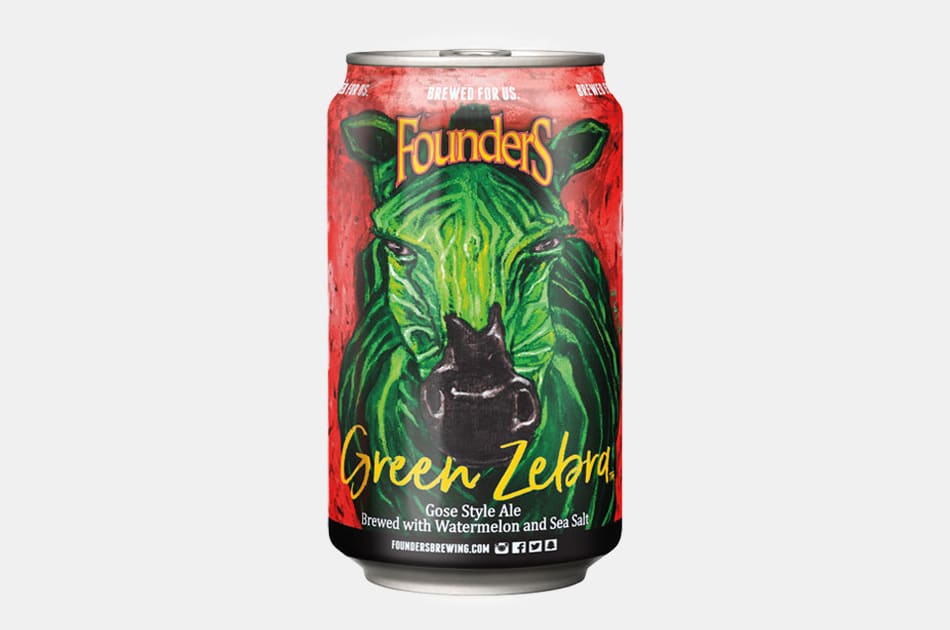 Founders Brewing Green Zebra Gose Style Ale
Origin: Grand Rapids, MI • ABV: 4.6% • IBU: 10
A little tart, a little sweet, the Michigan brewery's take on the gose focuses the love on the watermelon. Balanced by the dry finish of the salt, the warm weather Green Zebra is a cool and refreshing take on an already refreshing style. And if you decide you really like it, Founders also puts out a Green Zebra lip balm because, why not?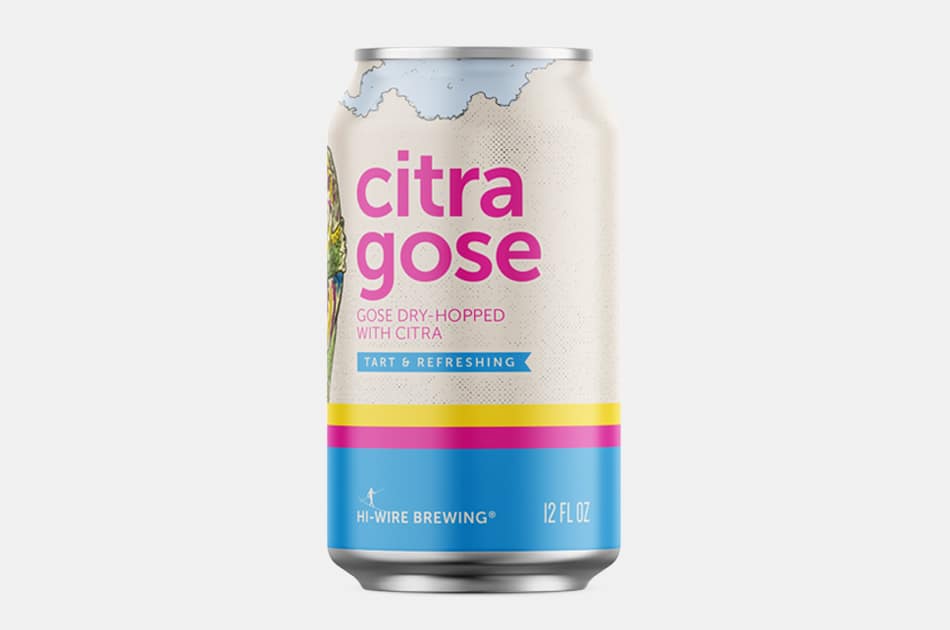 Hi-Wire Brewing Citra Gose
Origin: Asheville, NC • ABV: 4.2% • IBU: 5
If this tour through the many offerings of a nearly 500-year-old style has taught us anything, it's that every interpretation is different. For Hi-Wire, they went with the traditional sour wheat beer base, the salt, the coriander, but where hops usually play a utilitarian role in a gose (lending their anti-spoilage properties) this Citra Gose is actually dry-hopped with, you guessed it, citra hops. The fruity, citrusy notes in this beer come from the citrusy hops for a tart, refreshing gose with tons of aroma, but no actual fruit.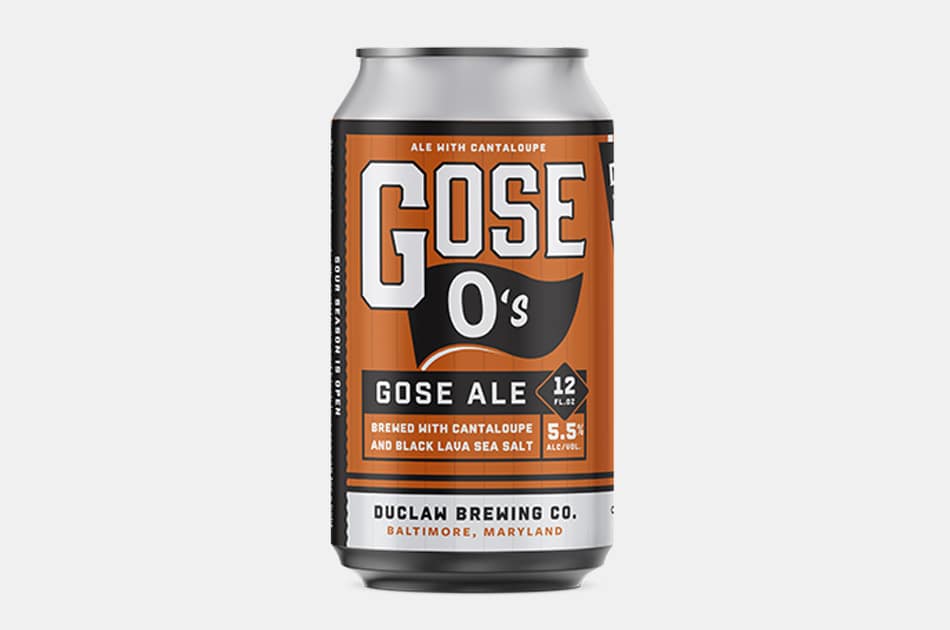 Duclaw Brewing Gose O's
Origin: Baltimore, MD • ABV: 5.5% • IBU: 14
Who knows where brewers get their ideas for a new beer. In this case, we're guessing it has something to do with baseball. Using orange cantaloupe and black sea salt, Baltimore-based Duclaw Brewing makes their gose with ingredients the colors of their beloved team. A summertime-only brew for these guys, Gose O's is light, refreshing, and perfect for watching the Orioles in action.
Flying Dog Dead Rise Old Bay Gose
Origin: Frederick, MD • ABV: 5.7% • IBU: 25
If you only know one thing about the union's most oddly shaped state, it's probably sea-related, be it sailing or seafood. This beer from Flying Dog celebrates something you might not expect to find in a beer, but then again this is a beer from Maryland. Old Bay Seasoning was born there and continues to be put on anything pulled from the sea. Now we have a beer that straight up brews with the stuff, and a gose is the perfect base for such an experiment. Like they say at the brewery, Dead Rise Old Bay Gose goes with seafood, seafood, or seafood.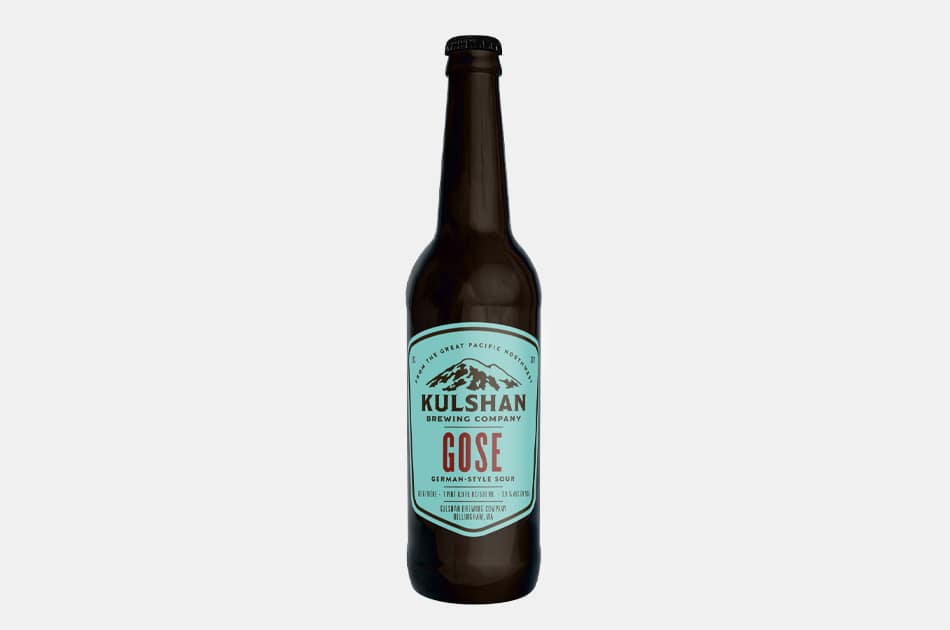 Kulshan Brewing Gose
Origin: Bellingham, WA • ABV: 4% • IBU: 9
And finally, to finish up our list, we have a faithful interpretation of the ancient style. Not surprising that a true-to-style gose should come from Kulshan — these Washingtonians are known for diligently (and deliciously) making high quality ales that show what doing a thing the right way tastes like. With sea salt and coriander, wheat malt, and that famed refreshing tartness, Kulshan Brewing Gose is what you drink when you want to know what all this gose fuss is about.
Disclosure: Clicking on these links and making a purchase may earn us a small referral fee, at no extra cost to you. Learn more here.
freestar.config.enabled_slots.push({ placementName: "gearmoose_leaderboard_btf", slotId: "gearmoose_leaderboard_btf" });