When it comes to summery, refreshing beers, it's pretty tough to beat the appeal of a bright, flavorful Gose-style beer. While there's more to it, the simple definition of this style is that it's a top-fermented wheat beer that gets its unique, crisp, dry flavor from the addition of coriander and salt. Usually, it's also flavored with other citrus and tropical fruits, making it the ultimate in summer thirst-quenchers.
While the still is reasonably new to US craft beer drinkers, like many beer styles, it can trace its roots to Germany. Specifically, the town of Goslar which is where its name derives from. Known for its tart, salty, dry flavor, and low alcohol content (usually between 5 and 5 percent ABV) it's been brewed since the 16th century but became widely popular in the 1800s. Strangely, while modern-day Gose-style beers get their slightly salty flavor from the addition of sea salt, the original Gose beers got their salty flavor from the surprisingly saline water of the area. Weird, right?
Regardless of its origins, the contemporary version of Gose didn't really show up in the US until around 2013. This means the US beer world has only really known this salty, dry style of beer for less than a decade. This is when Lost Nation in Vermont launched a beer they referred to only as "Gose". It was so widely regarded that other brewers began to take up the mantle including Anderson Valley, Sixpoint, and Westbrook.
Today, you can be myriad Gose-style beers available from breweries all over the country. Since we want you to enjoy this unique beer as much as we do, we decided to do the work for you. We found ten great Gose-style beers for you to try. Each is a great take on the style that will leave you craving more of this slightly salty, dry, often fruity, very refreshing, summery beer style.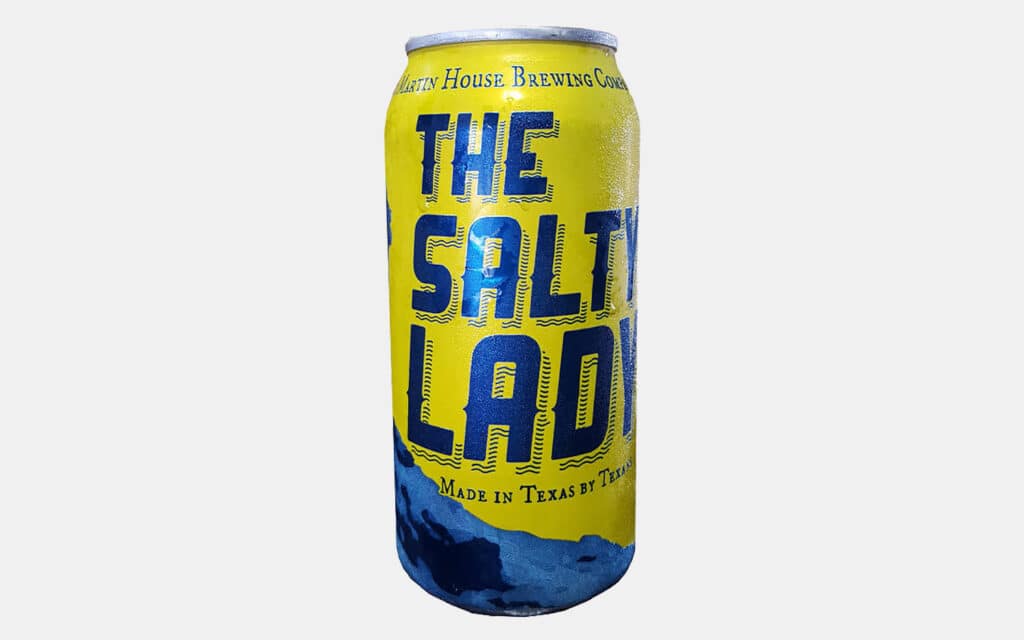 Martin House Salty Lady
With a name like Salty Lady, you likely have a pretty good idea of what's inside this can when you crack it open. Always the boundary pushers, the brewers at Martin House sour this beer in the kettle with lactic cultures. They add salt and coriander and ferment it with proprietary Saison yeast. The result is a slightly tart, salty, highly refreshing, earthy beer that's guaranteed to quench your thirst on even the hottest summer day.
Origin: Texas
ABV: 5%
Price Range: $8.99-10.99 for a six-pack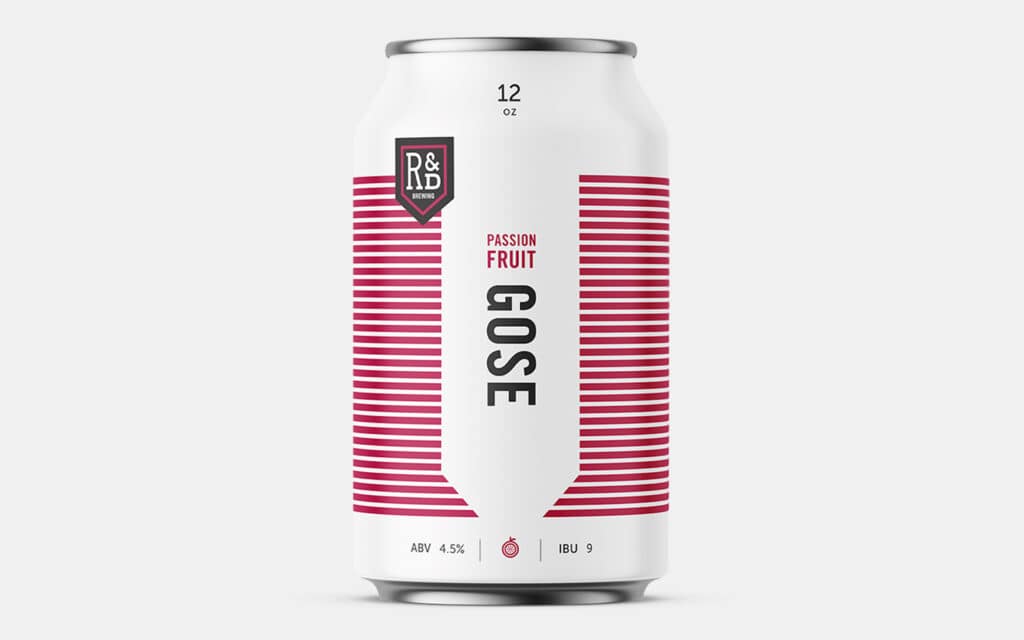 R&D Brewing Passionfruit Gose
While many breweries opt to craft a classic Gose-style beer with salt and coriander and not much else. The Brewers at R & D choose to go a different route. This low-gravity Gose-style beer was fermented with passionfruit puree to give it an extra hit of fruity, tropical flavor. The result is a tart, salty, highly refreshing beer. It's the kind of fruity, complex beer that makes you want to have more than one (at least).
Origin: North Carolina
ABV: 4.5%
Price Range: $10.99-11.99 for a six-pack
Creature Comforts Tritonia
When it comes to a well-rounded, tart, salty, dry, highly flavorful, American version of the classic Gose-style beer, it's pretty difficult to beat the flavor punch of Creature Comforts Tritonia. Brewed with Creature Comforts' house blend of lactobacillus as well as sea salt, lime, coriander, and cucumber, it's fresh, crisp, slightly fruity, and highly refreshing. The cucumber flavor shines through in the best possible way. And, as a bonus, it's low alcohol and sessionable so you won't feel bad enjoying a few of these bad boys on a hot, humid summer evening.
Origin: Georgia
ABV: 4.5%
Price Range: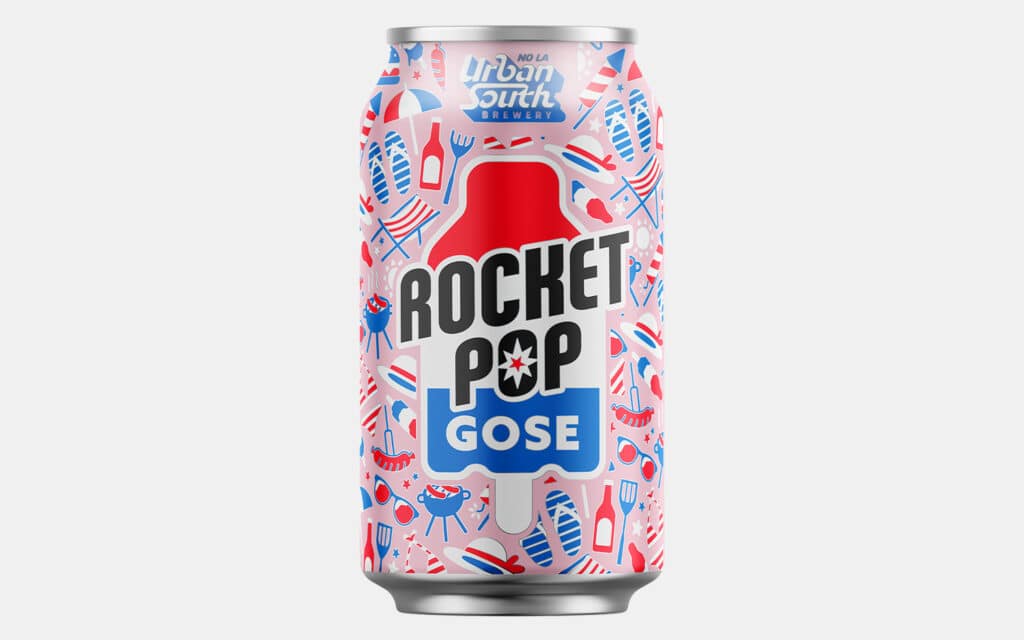 Urban South Rocket Pop Gose
If you're anything like us, even though you likely haven't enjoyed one in decades, there's a certain nostalgia surrounding the classic red, white, and blue rocket pop. Louisiana's Urban South decided that the best way to truly celebrate summer was the make a Rocket Pop Gose with blue raspberry, cherry, and lime. The result is a fruity, tart, nostalgic beer that will make you want to run through a sprinkler or have a campout in your backyard. All with a frosty beer in hand of course.
Origin: Louisiana
ABV: 5.2%
Price Range:$10.99-11.99 for a six-pack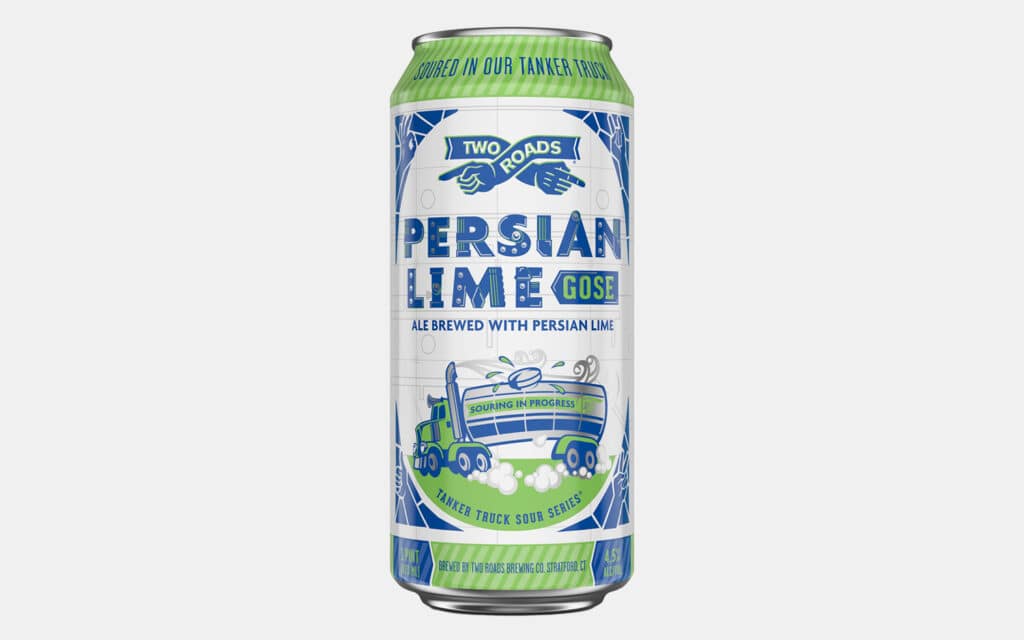 Two Roads Persian Lime Gose
If you're a fan of fruity, salty Gose-style beers, you'll take a closer look at all Two Roads Brewing's Tanker Truck Sour Series has to offer. If you ask us, the best of the bunch is its Persian Lime Gose. The key is the fact that the brewery uses fresh Persian lime juice from a local craft juicer. It's blended into a salty, tart Gose-style beer with the addition of flaked rye. The result is a spicy, salty, tart, citrus-filled, semi-sweet beer that will quench even the biggest summer thirst. After you sample a few of these, try some of the other Gose-style beers, this popular brewery has to offer. You won't be disappointed.
Origin: Connecticut
ABV: 4.8%
Price Range: $11.99-13.99 for a four-pack of 16-ounce cans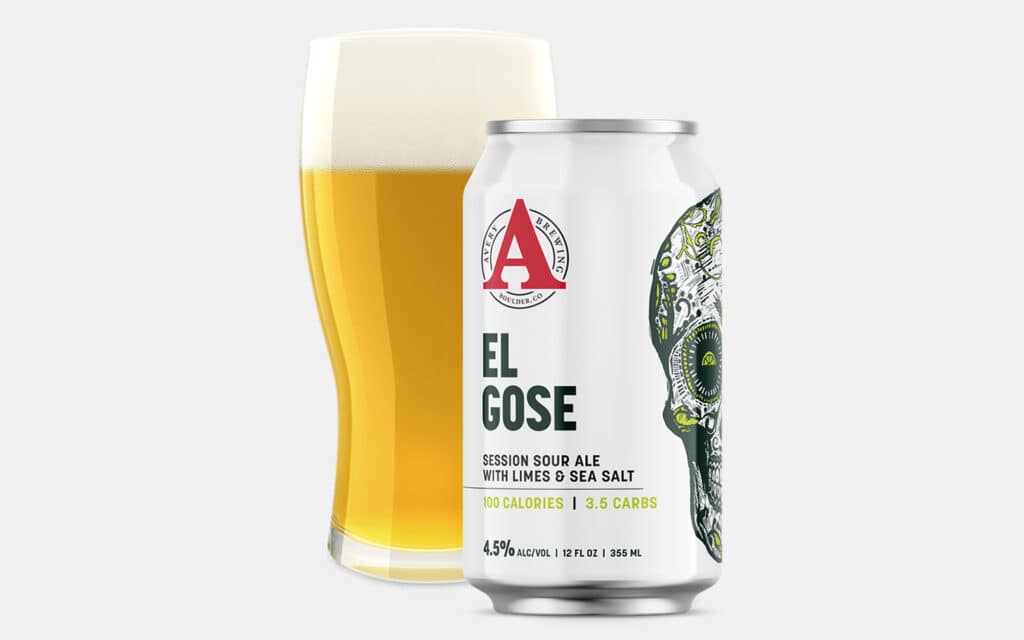 Avery El Gose
Avery is another brewery that opts for a semi-traditional take on the classic Gose-style beer. Avery El Gose gets its name because it was crafted to taste like a beer that has attributes from both Mexican-style lagers and German-style Goses. Avery creates their flavor profile by adding sea salt and lime. This results in a citrus-filled, slightly salty, crisp, dry, very memorable beer. Who needs Corona when you can have an Avery El Gose? We sure don't.
Origin: Colorado
ABV: 4.5%
Price Range: $12.99-13.99 for a six-pack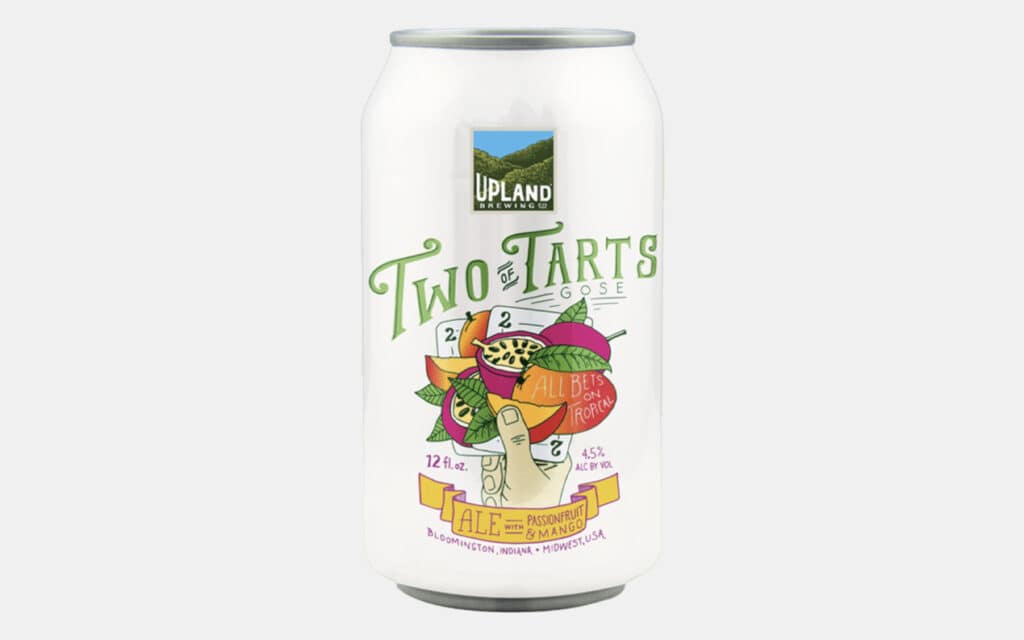 Upland Two of Tarts Gose
Take one look at this beer's can and you can tell what the brewers were going for when they named this beer. Brewed with American Ale II yeast and getting an added tart, slightly sour kick from the addition of Lactobacillus, this tropical Gose-style beer gets its bold, vibrant, summery flavor from the addition of sea salt, mango, passionfruit, and lemon. It's dry, crisp, and absolutely thirst-quenching to the max.
Origin: Indiana
ABV: 4.5%
Price Range: $12.99-13.99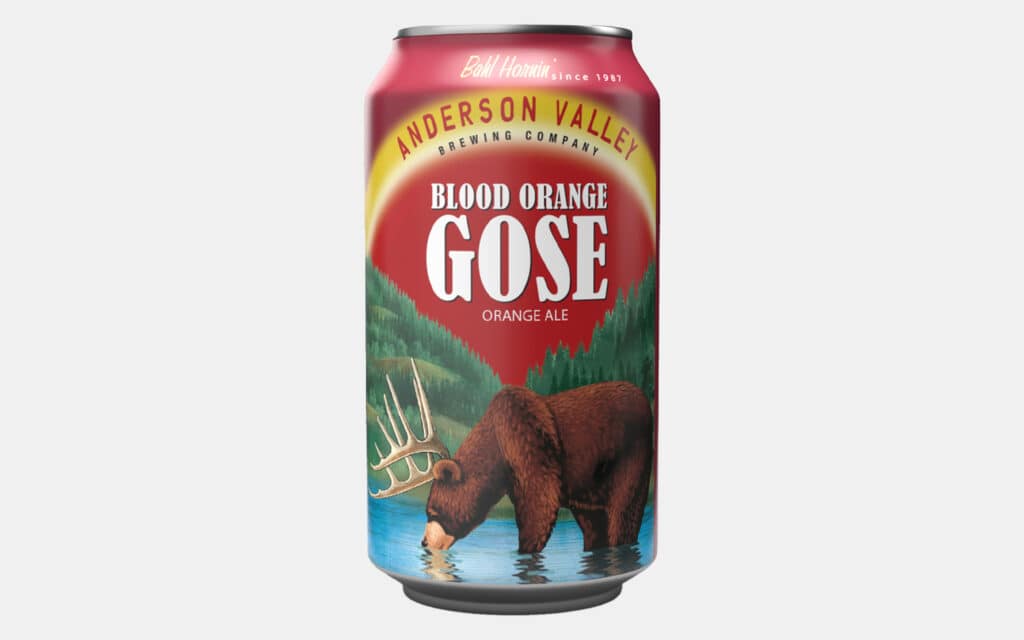 Anderson Valley Blood Orange Gose
Anderson Valley is another brewery that is well-known for its wide array of fruited Gose-style beers. While its Briny Melon Gose is exceptional, we believe its Blood Orange Gose is actually the best. This kettle-soured beer gets a ton of blood oranges added to it during fermentation to create a slightly salty, very tart, sweet, fresh beer. Its low alcohol makes it sessionable and perfect for a hot summer afternoon or slightly cool evening. Especially around a summer campfire. What could be better?
Origin: California
ABV: 4.2%
Price Range: $10.99-12.99 for a six-pack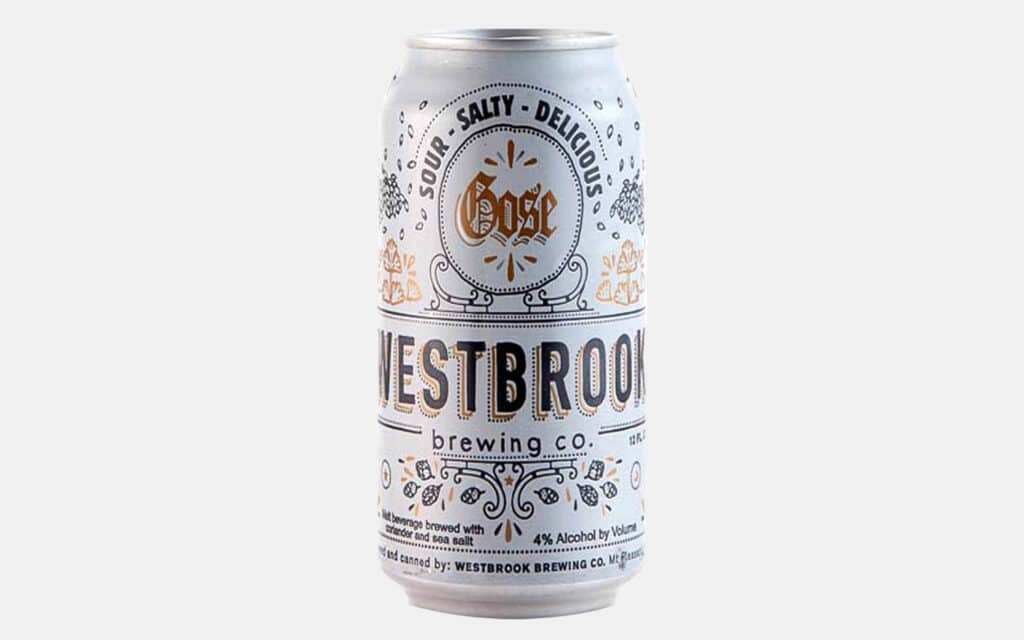 Westbrook Gose
One of the first Gose-style beers we ever tried, American craft versions don't get more simple or perfect than Westbrook Gose. This hazy, German-style wheat beer is brewed with CTZ hops, American ale yeast, Acidulated, and Pale malts, as well as coriander and sea salt. While we love a great fruited Gose-style beer, there's something to be said about a classic take on the traditional German-style beer. Crisp, salty, and perfect. Crack open a few cans, kick your sandals off, put your feet up, and enjoy.
Origin: South Carolina
ABV: 4%
Price Range: $11.99-13.99 for a six-pack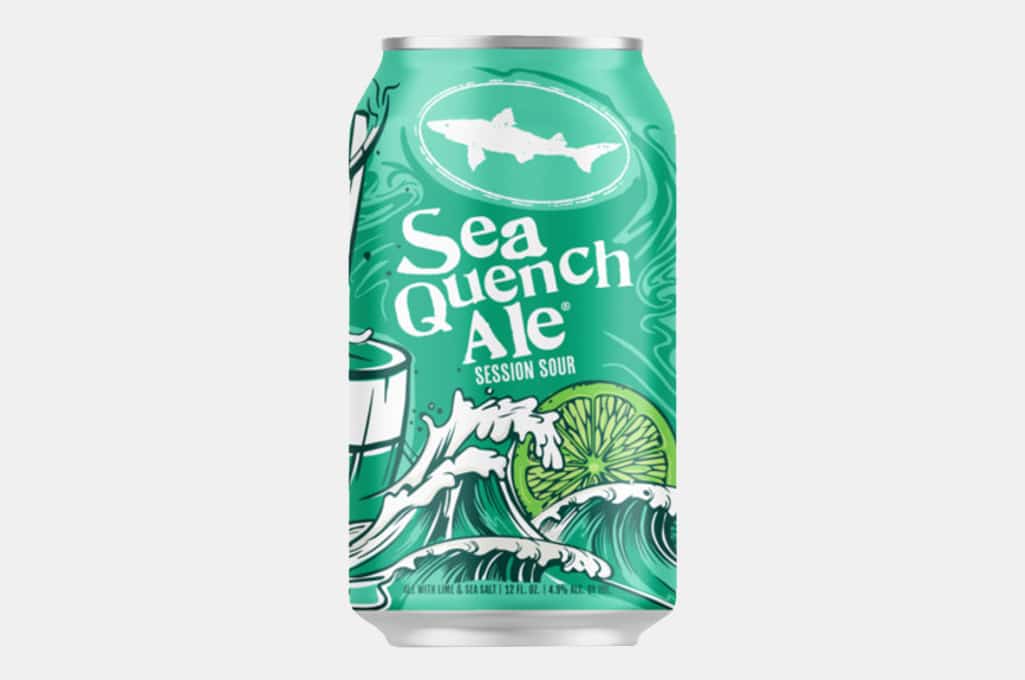 Dogfish Head SeaQuench
You know from this beer's name that you're going to have your thirst quenched once you open this can. But, when it comes to Gose-style beers, there's something extra special about Dogfish Head SeaQuench and that's because of how complex the recipe is. A mixture of a Kolsch-style beer, a Berliner Weiss, and a salty Gose-style beer, it's brewed with black limes, sour lime juice, and sea salt. The result is a refreshing flavor explosion that's perfect for any time of year (especially the hazy, humid summer months).
Origin: Delaware
ABV: 4.9%
Price Range: $10.99-11.99
Disclosure: Clicking on these links and making a purchase may earn us a small referral fee, at no extra cost to you. Learn more here.
freestar.config.enabled_slots.push({ placementName: "gearmoose_leaderboard_btf", slotId: "gearmoose_leaderboard_btf" });