When it comes to summer-centric events, it's hard to top the nostalgia and overall appeal of the classic summer campfire or massive, exciting bonfire. In our humble opinions, summer was made for backyard fires. At home or on a camping trip, simply circle up some lawn chairs, gravity chairs, and folding chairs around a fire pit and you have yourself a perfect summer evening. Well, almost perfect. The only things missing are the ingredients for a few sweet, gooey s'mores and something to wash them down.
Sure, you can be a weirdo and guzzle a glass of milk or water while you sit around your backyard campfire. Or you can opt for a light beer or two and we definitely won't judge you. But if you really want to get the most out of the smoky, fire-filled experience, you'll sip on a dram of high-quality, delicious, flavorful, complex single malt Scotch whisky.
For those unaware, single malt Scotch whisky is a malt whisky made at one distillery only using one type of malted grain (barley). There are other rules, but that's the simplest explanation. Obviously, in order to be referred to as a single malt Scotch, the whisky must also be produced in (you guessed it) Scotland. When it comes to Scotch whisky, single malt is the best there is.
If you're new to single malt Scotch whisky, you might believe it isn't for you. We argue that if you're a fan of bourbon, rye, or literally any other form of whisk(e)y it definitely is for you. You don't have to be a fancy, mustache-adorned, tweed jacket-wearing gentleman to enjoy a glass of well-balanced, complex single malt whisky. There are countless reasonably priced bottles perfect for any palate and just waiting to whet your proverbial appetite.
As a bonus, single malt Scotch whisky is the perfect complement to an evening spent sitting around and staring into a fire pit on a cool summer evening. Whether you enjoy your whisky malty, effortlessly sweet, or bold and smoky, there's a perfect bottle waiting for you. Keep reading to see twelve of our favorites.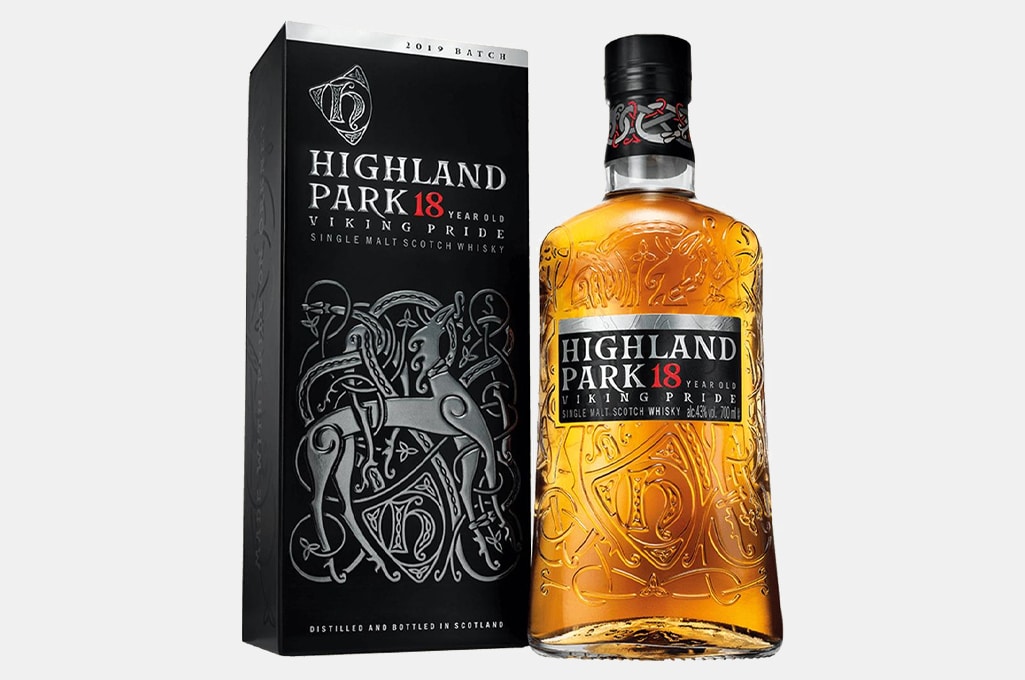 Highland Park 18: Viking Pride Single Malt Whisky
Distilled at the northernmost distillery in Scotland (located in Kirkwall in the Orkney Islands), Highland Park was created to embrace its Viking history. Its 18-year-old expression even carries the name "Viking Pride". This award-winning whisky is known for its complex flavor profile of cinnamon and various other baking spices, candied orange peels, sticky toffee, and sweet, fruity, warming finish.
Origin: Scotland
Proof: 86
Price Range: $139-189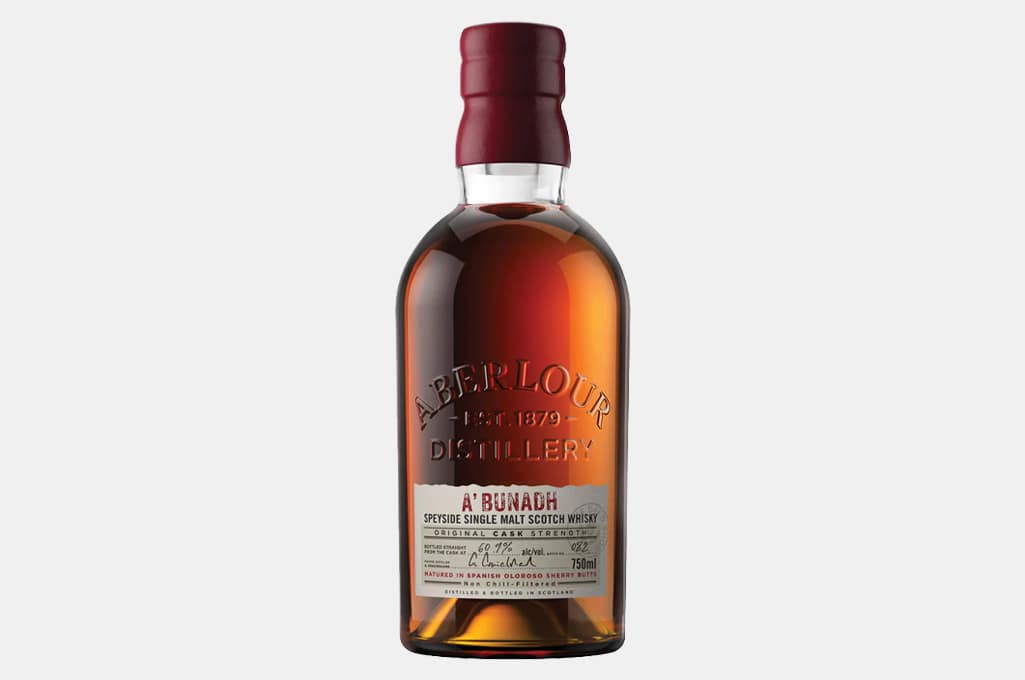 Aberlour A'bunadh Single Malt Whisky
A favorite of drinkers and bartenders alike, Aberlour A'bunadh is a cask strength single malt whisky that was matured totally in Spanish oloroso sherry casks. The result is a potent, high-proof, bold whisky with notes of dried cherries, vanilla beans, sweet sherry, and cinnamon sugar, all with a spicy, sweet, warming finish that leaves you craving more. Sweet, malty, spicy, and perfect. A great campfire companion.
Origin: Scotland
Proof: 118-130
Price Range: $69-99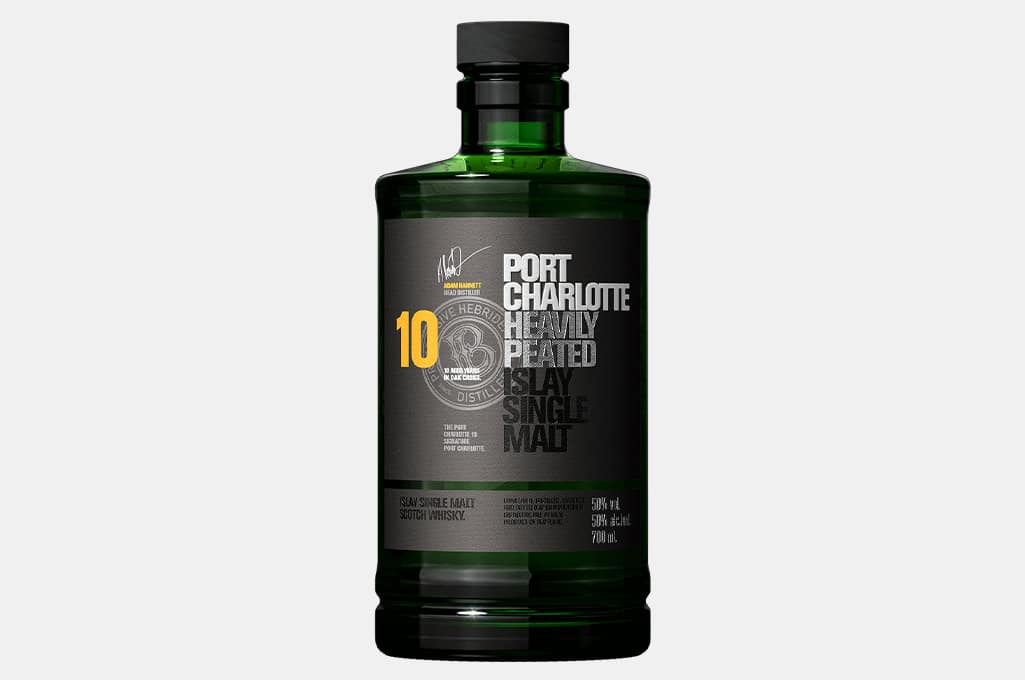 Port Charlotte Heavily Peated 10 Single Malt Whisky
With a name like Port Charlotte Heavily Peated, you should have a pretty good idea of what you're in for when you crack open this bottle. If you're the type of drinker who prefers to sip on smoke while you sit around a smoky campfire, this is your jam. Port Charlotte's flagship expression produced by Bruichladdich on the Isle of Islay, this supremely smoky, peated whisky was matured in first-fill American whiskey casks, second-filled American whiskey casks, as well as second-filled French wine barrels.
Origin: Scotland
Proof: 100
Price Range: $69-89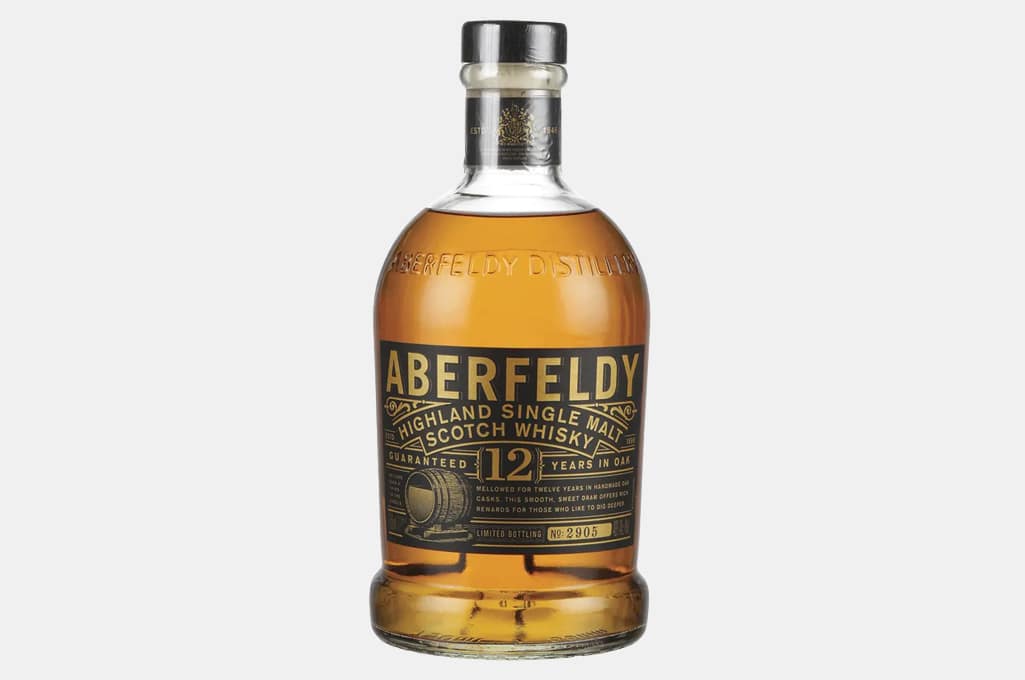 Aberfeldy 12 Single Malt Whisky
One of the best gateway single malt Scotch whiskies ever made. Aberfeldy 12 is the heart of Dewar's blends for a reason. While you can enjoy it mixed with other whiskies on Dewar's various blends, you'll be even happier to sip it on its own. This twelve-year-old, surprisingly inexpensive expression is known for its flavors of sweet honey, heather, candied orange peels, vanilla, caramel, and slight spice.
Origin: Scotland
Proof: 80
Price Range: $45-55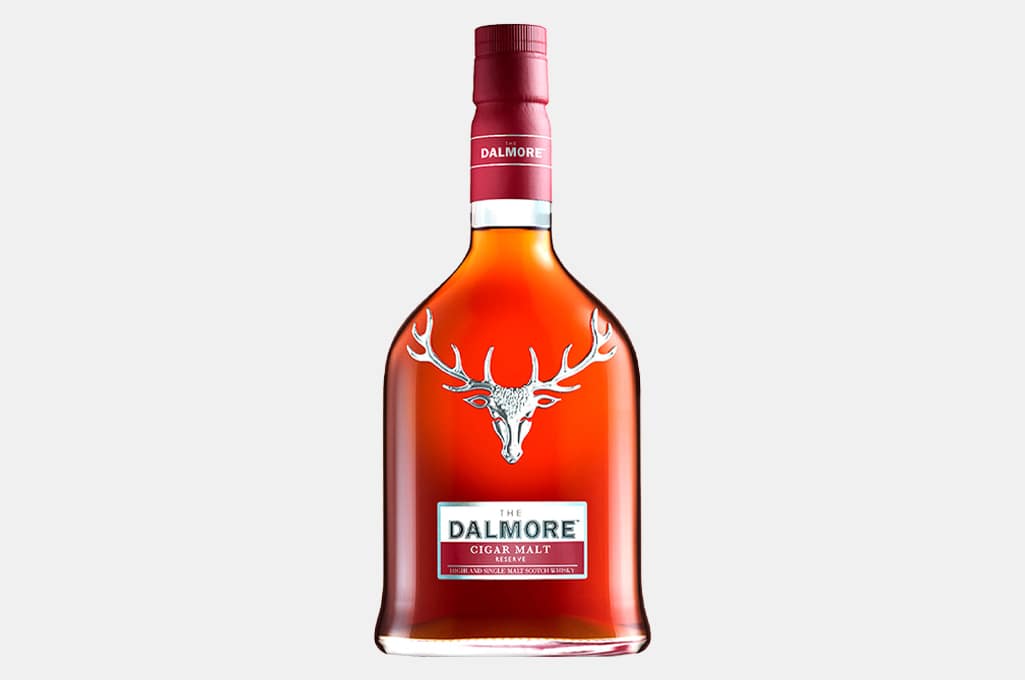 The Dalmore Cigar Malt Reserve Single Malt Whisky
The Dalmore is a big name in the single malt whisky world. And when it comes to fireside sippers, it's hard to beat the flavor of The Dalmore Cigar Malt Reserve. Crafted to be enjoyed with a well-made cigar, it's still a great complement to a summer campfire even if you don't smoke. Loaded with flavors like sticky toffee, candied orange peel, sweet sherry, dried cherries, and just a hint of cinnamon and other spices, it's a memorable whisky you'll return to again and again.
Origin: Scotland
Proof: 88
Price Range: $120-150
Bowmore 15 Single Malt Whisky
Another classic Islay-produced whisky, Bowmore 15 is a great gateway into peat-smoked whiskies. That's because this fifteen-year-old expression is finished in sherry casks. The result is a complex, flavorful whisky with hints of toasted vanilla beans, sweet caramel candy, oak, sweet, dried cherries, and a nice hit of campfire smoke throughout. You'd have a tough time finding a bottle with a better mix of sweetness and smoke. What could be better for a relaxing campfire?
Origin: Scotland
Proof: 86
Price Range: $85-105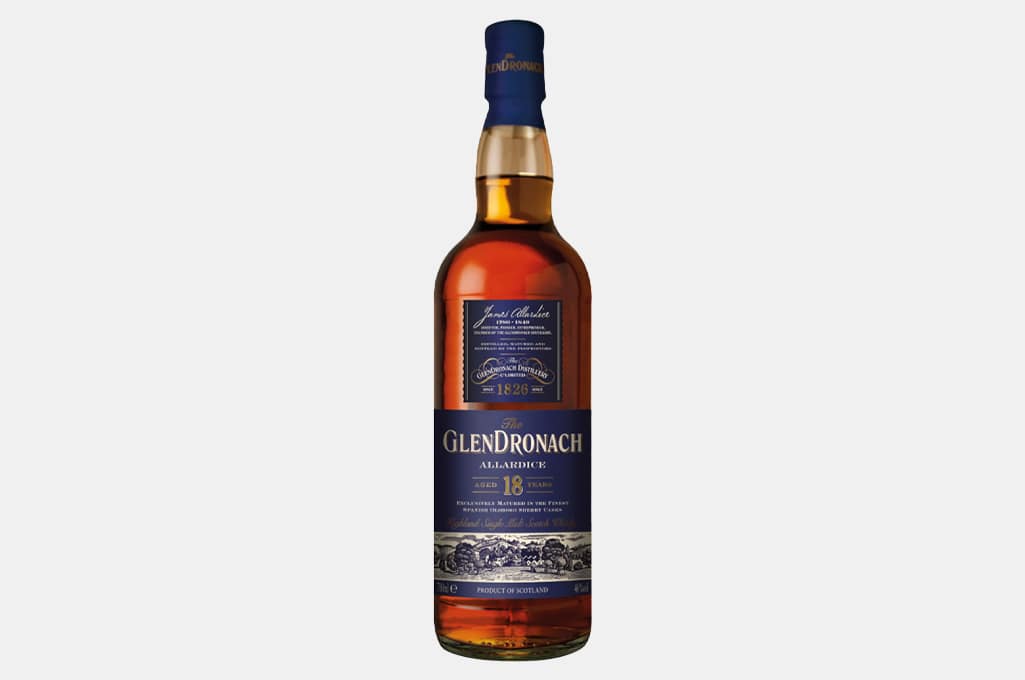 GlenDronach 18 Allardice Single Malt Whisky
Named for GlenDronach's founder James Allardice, this Highland single malt whiskey is matured for all eighteen years in Spanish oloroso sherry casks. The result is a sublimely complex whisky with notes of maple candy, clover honey, dried orange peel, fruit esters, dried cherries, and sherry. The finish is warming, sweet, and decadent. A perfect dessert-like whisky to sip while you enjoy a warming summer fire.
Origin: Scotland
Proof: 92
Price Range: $150-200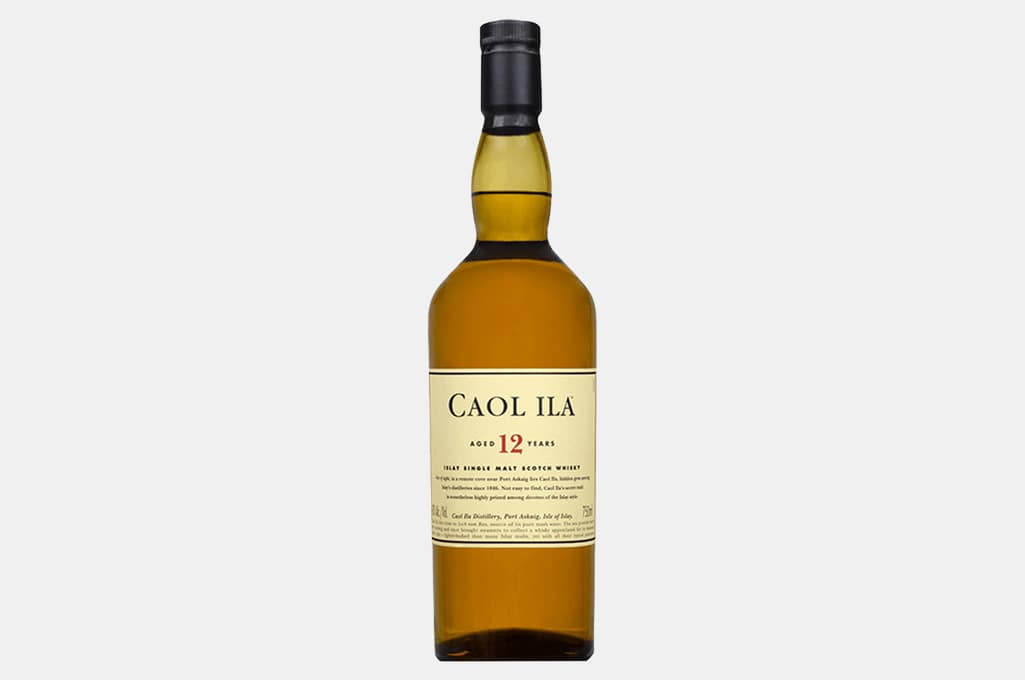 Caol Ila 12 Single Malt Whisky
If you polled single malt whisky fans on the best gateway bottle from the Isle of Islay, you'd get a lot of people who respond with Caol Ila 12. The inexpensive entry-level bottle is known to be lighter, sweeter, and more approachable than some of its smokier, peatier counterparts. It's a great mix of sweetness, spice, and gentle, warming smoke. All of which pair well with an evening sitting around a smoky campfire.
Origin: Scotland
Proof: 86
Price Range: $69-99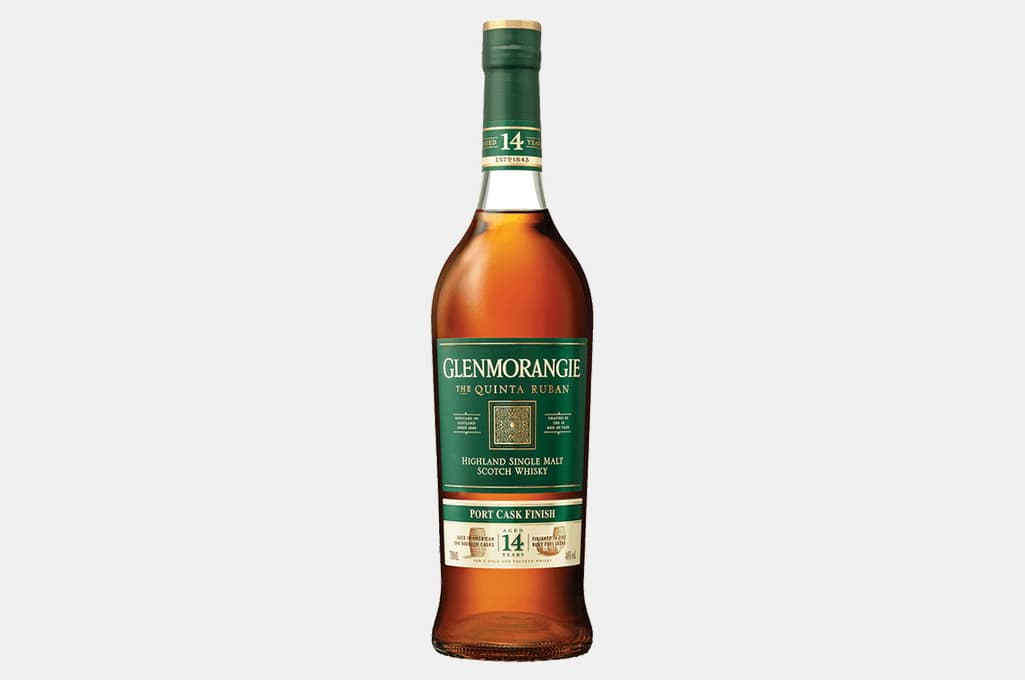 Glenmorangie Quinta Ruban 14 Single Malt Whisky
If you're a fan of sweeter, bold whiskies, it's tough to beat Glenmorangie Quinta Ruban 14. This fourteen-year-old single malt is first aged in ex-bourbon barrels before spending time in ruby port casks. This results in a complex, unique whisky with notes of dark chocolate, almond cookies, sweet bourbon, candied cherries, and raisins. It's sweet, rich, and highly memorable. The kind of whisky you save for those special evenings spent with friends and family around a roaring campfire.
Origin: Scotland
Proof: 92
Price Range: $55-75
Ardbeg An Oa Single Malt Whisky
Ardbeg is one of the biggest names in the Scottish whisky world and one of the most well-known brands located on Islay. While you can't go wrong with any of its well-known expressions, we believe the best choice to pair with a smoky campfire is An Oa. Named for the Mull of Oa, this popular single malt whisky is matured in multiple different barrels including Pedro Ximénez sherry butts, charred, virgin oak barrels, as well as ex-bourbon barrels. The result is a sweet, smoky, exciting whisky you'll savor all summer long.
Origin: Scotland
Proof: 93.2
Price Range: $59-79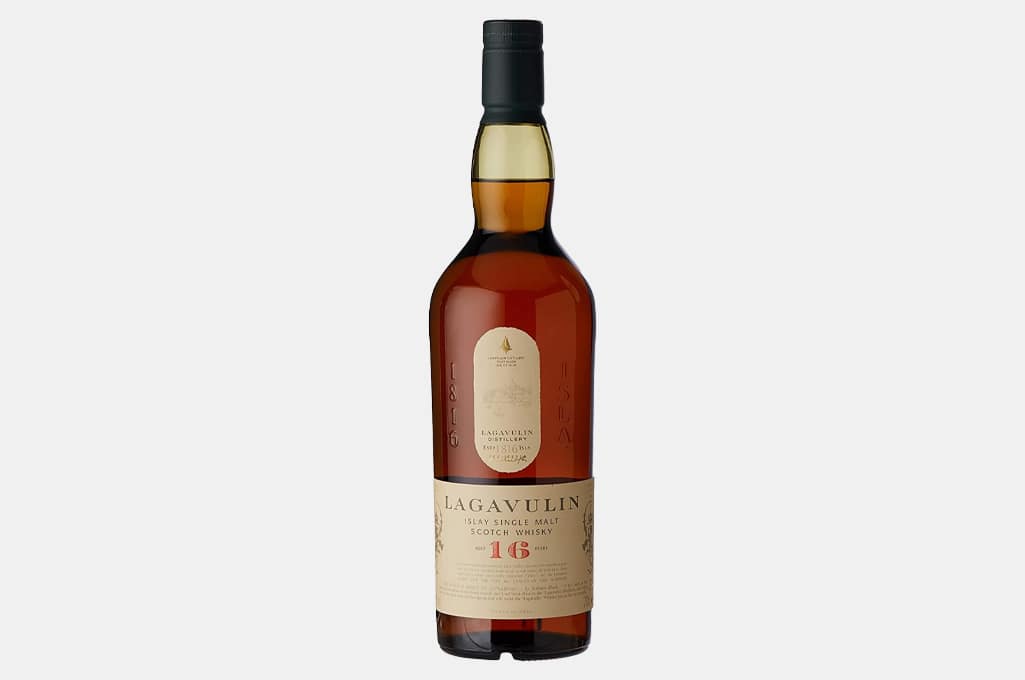 Lagavulin 16 Single Malt Whisky
The flagship expression from Nick Offerman's favorite whisky brand, Lagavulin 16 is one of the most popular peat-smoked Islay whiskies for a reason. Aged for sixteen years, this peaty, smoky whisky is also known for rich, bold flavors of iodine, dried cherries, salted caramel, oaky wood, and rich fruit. It's a smoky, sweet, briny whisky that will make you feel like your campfire is adjacent to the frothy, salty sea even if it's completely landlocked.
Origin: Scotland
Proof: 86
Price Range: $75-100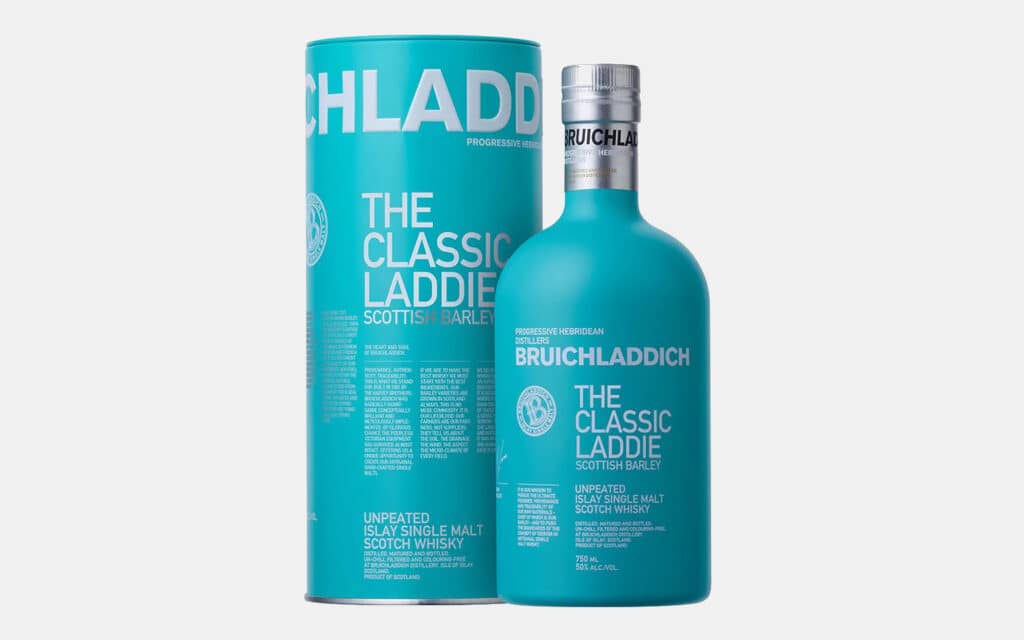 Bruichladdich The Classic Laddie Single Malt Whisky
Islay is definitely known for its peat-smoked, bold whiskies. But not every whisky produced on the sheep-filled Inner Hebrides Island is smoky. One of the best whiskies to sip alongside a roaring fire is Bruichladdich's The Classic Laddie. This 100 percent Scottish barley whisky is unpeated and known for its flavors of caramel, vanilla, malted barley, and sweet, dried fruits. It's warming, sweet, and perfect for an unseasonably chilly summer evening.
Origin: Scotland
Proof: 100
Price Range: $49-69
Disclosure: Clicking on these links and making a purchase may earn us a small referral fee, at no extra cost to you. Learn more here.
freestar.config.enabled_slots.push({ placementName: "gearmoose_leaderboard_btf", slotId: "gearmoose_leaderboard_btf" });