Certain myths surround Scotch whisky and it's time to remove them. One lingering myth is the idea that in order to drink Scotch whisky, you must be an over-the-top rich, mustachioed, tweed-adorned, businessman who looks more like the Monopoly man than any blue-collar whiskey drinker. Another myth is the assumption that every bottle is ridiculously expensive, and your average drinker can't get into this exclusive club. Both are totally wrong. Sure, if you visit Scotland, you'll find a lot of tweed-wearing gentlemen (and women) drinking drams of fancy Scotch whisky, but they aren't the only ones enjoying this inclusive, delicious spirit.
In the simplest terms, Scotch whisky is a malt or grain whiskey or a blend of both. Just like bourbon must be produced in the US, Scotch (hence the name) must be produced in Scotland. You know that sheep-filled, magical land that sits just north of England? As of 2020, there are more than 134 Scotch whisky distilleries in the country. Let's take a deep dive into the world of Scotch whisky and dispel some more myths and learn some facts as we journey into one of the most popular spirits in the world.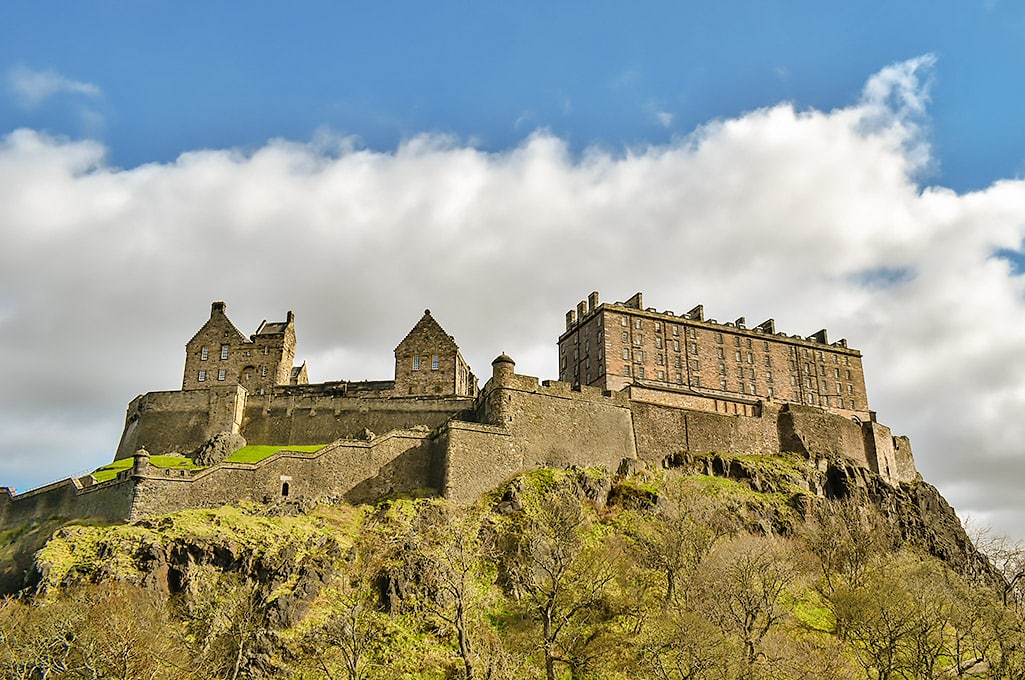 Where did the word 'Whisky' Come From?
You might not have ever thought about it, but the word "whisky" comes from the Gaelic phrase "uisge beatha" which translates to "water of life." We honestly couldn't agree more. Because sipping a well-made Scotch (and other whisk(e)ys) makes life just a little better. While this term sounds ancient and conjures up images of some kind of Tolkien, hobbit-filled, Middle Earth, the first documented written use of the word "whisky" was in the late 1400s. So, it's safe to say it's been around for quite a while.
What is Scotch Whisky?
We know that, in order to be called a Scotch whisky, it must be made in Scotland, the home of Ewan McGregor, James McAvoy, and Dolly the Sheep. There are also a few more important regulations. The be called a Scotch whisky, it must be made from only water and malted barley (other cereal grains are also allowed for certain styles), it must be mashed, fermented, and then distilled to no more than 94.8 percent ABV, must be matured in oak casks no larger than 700 liters, must contain no additives, flavoring, or coloring, and a few other rules and regulations. On top of that, it must be aged for a minimum of three years and be bottled at a minimum alcohol content of 40 percent ABV.
Why isn't it spelled with an 'e'?
If you're new to whisk(e)y or you primarily only drink bourbon, you might be confused by the lack of an 'e' in its spelling. Well, you're actually in the minority because only American and Irish whiskeys get the 'e' treatment. Literally, every other country goes with the classic "whisky." This includes Scotland, Australia, Japan, and even our friendly Canadian neighbors to the north. Although to add a little more confusion to the whole concept, the folks at Maker's Mark put the word "whisky" on their bourbon packaging to pay homage to their Scottish ancestry.
How is Scotch Whisky Made?
While the whole process is rather complicated, technically there are only five steps in the Scotch whisky-making process. They are malting, mashing, fermentation, distillation, and aging. While they're all really important, we can't think of a process as pivotal as the maturation process. The use of wood imparts various flavors such as candied orange peels, vanilla, caramel, and oak. These flavors can be changed and others can be added if a distillery chooses to use other barrels like ex-bourbon barrels and by finishing the whisky in former sherry or port casks
The Different Types of Scotch Whisky
Even novice drinkers have heard of single malt Scotch, but there's more to this spirit than this coveted variety. Besides single malts (a whisky distilled at a single distillery, made using only malted barley, using pot distillation), the other types are single grain (can contain other grains besides malted barley), blended malt (a blend of different single malt whiskies distilled at one or more distilleries), blended grain (a blend of single grain whiskies from one or more distilleries), and blended Scotch (a blend of different single malt whiskies and one or more single grain whiskies).
The Five Whisky Regions
If you're new to Scotch whisky, you might not realize that there are five different Scotch whisky regions and the expressions coming out of these areas are extremely different and the flavor profiles drastically vary depending on which region the whisky is produced in. They are Highland, Lowland, Speyside, Campbeltown, and Islay.
Highland is the largest region, and its whiskies are also the most diverse with some whiskies lighter, floral, and sweet going all the way to smokier, bolder coastal whiskies. Lowland whiskies are known for their softer, sweeter, lighter flavor profile. Speyside is an area where a lot of distilleries sherry-finish (or age) their expressions. This gives many of the whiskies from this area a much fruitier, sweet flavor. Campbeltown, the smallest region, is well-known for its rich, bold whiskies with a ton of caramel, salinity, and slight smoke. Islay is a region that's definitely not for beginners. You have to work your palate up to these mostly peat-smoked, campfire smoky monsters.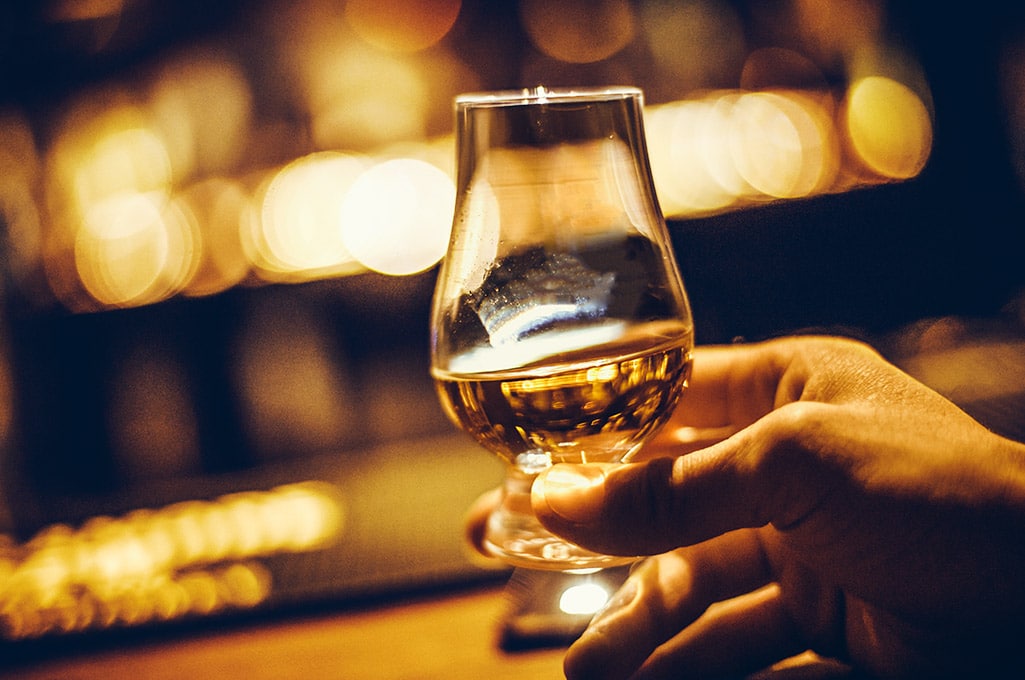 What is a dram?
While you might order a glass of bourbon or rye, there's a chance you've heard someone mention a dram of Scotch whisky. Technically, a dram is a unit of measurement that equals out to less than a teaspoon. That wouldn't be a lot of whisky. Nobody would be happy if they were served that tiny portion of booze. Usually served in a Glencairn-style glass, a dram, in the whisky world, is usually around 25 to 35 milliliters.
How to Taste Scotch Whisky
While nobody should tell you how to drink your Scotch whisky, to truly get the most out of the experience, you probably want to drink it neat without any ice and preferably in a Glencairn glass. Before your first sip, give it a nice sniff. Don't stick your nose into the glass. Put the glass about an inch below your nose and breathe in the various aromas. Then, slowly sip the whisky and hold it in your mouth for a few seconds before swallowing. This will allow you to find all of the various flavors. If you're not into any of that, just drink it the way you want to. We're not here to tell you how to enjoy that $75 bottle of single malt.
How to get started
The best way to get started enjoying Scotch whisky is to simply go out and purchase a bottle. There are countless, great beginner bottles on the market. We suggest a complex, well-balanced expression like Glenmorangie The Original, The Macallan Double Cask 12 with its sweet flavor profile due to aging in American oak and former sherry casks, or Johnnie Walker Black, a blended Scotch whisky with flavors like candied orange peels, toffee, vanilla, and just a hint of smoke. If these don't intrigue you, do a little research to find the flavor profile you're looking for, and then buy a bottle of an expression that fits your style. Try new bottles and work your way up to peat-smoked Islay expressions. You'll have a ton of fun on your journey. Get started!
Five Scotches We Recommend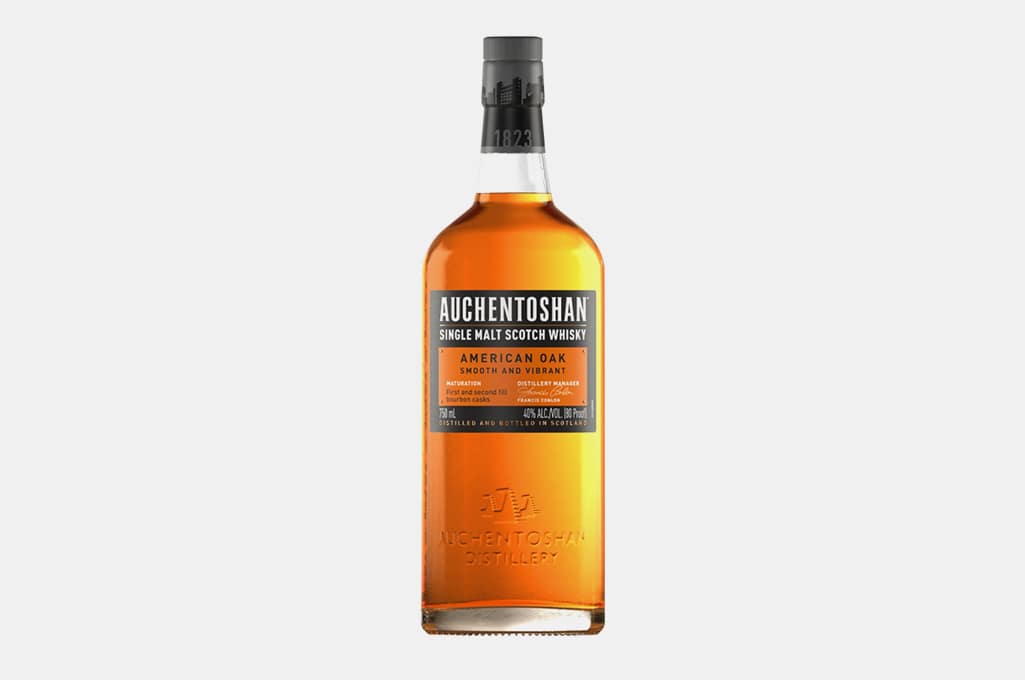 Auchentoshan American Oak Single Malt Scotch Whisky (Lowland)
Auchentoshan is arguably the most well-known Lowland distillery, and its American Oak is one of its best expressions. Aged in first-fill American oak barrels, it's known for its flavors of toasted vanilla beans, candied orange peels, and gentle spice.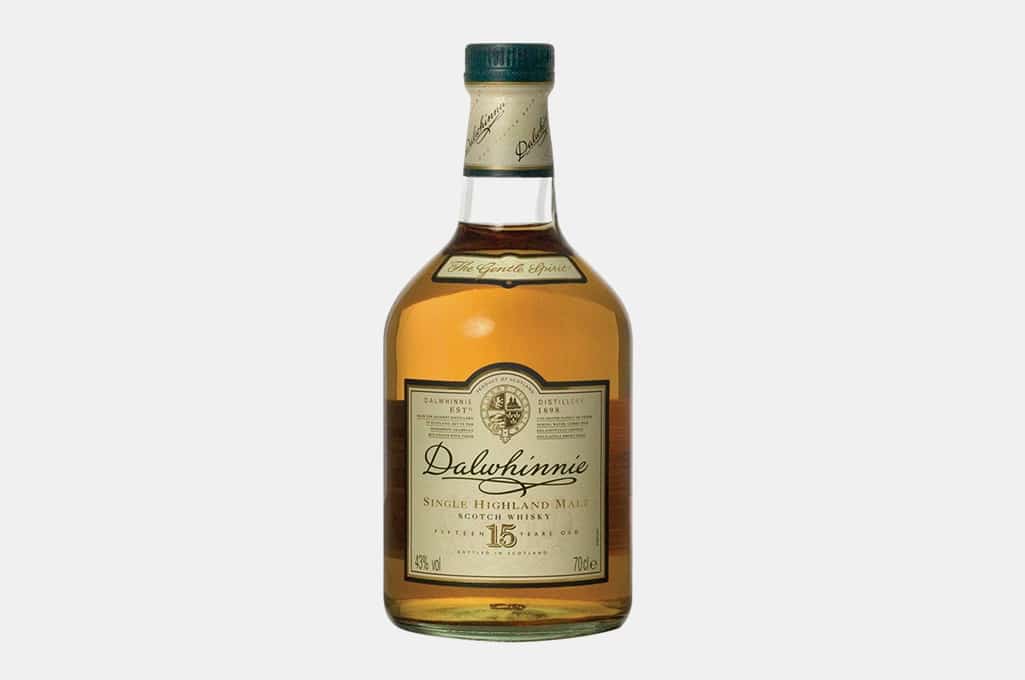 Dalwhinnie 15 Year Single Malt Scotch Whisky (Highland)
You might not think of a 15-year-old Scotch at a gateway bottle, bit Dalwhinnie 15 is a gateway into the world of peat-smoked whisky. It's filled with honey sweetness, candied pralines, vanilla cream, and just a hint of peaty smoke.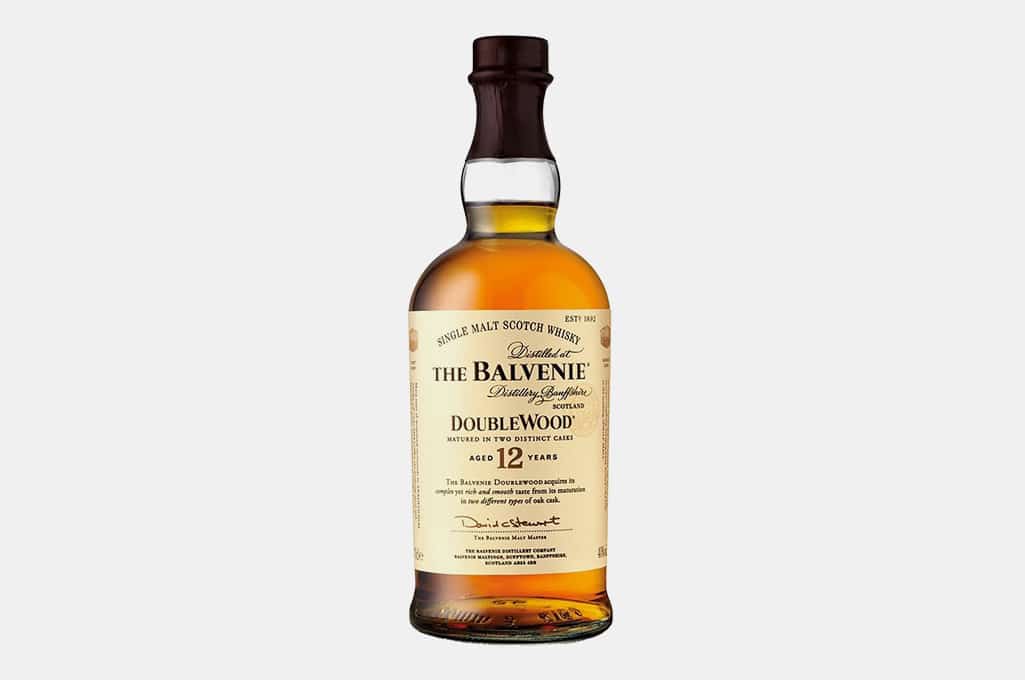 The Balvenie DoubleWood 12 Year Single Malt Scotch Whisky (Speyside)
This highly coveted single malt was first aged in refill American oak barrels before being finished for nine full months in Spanish oloroso sherry butts. The result is rich whisky with notes of dried cherries, cinnamon sugar, and gentle vanilla sweetness.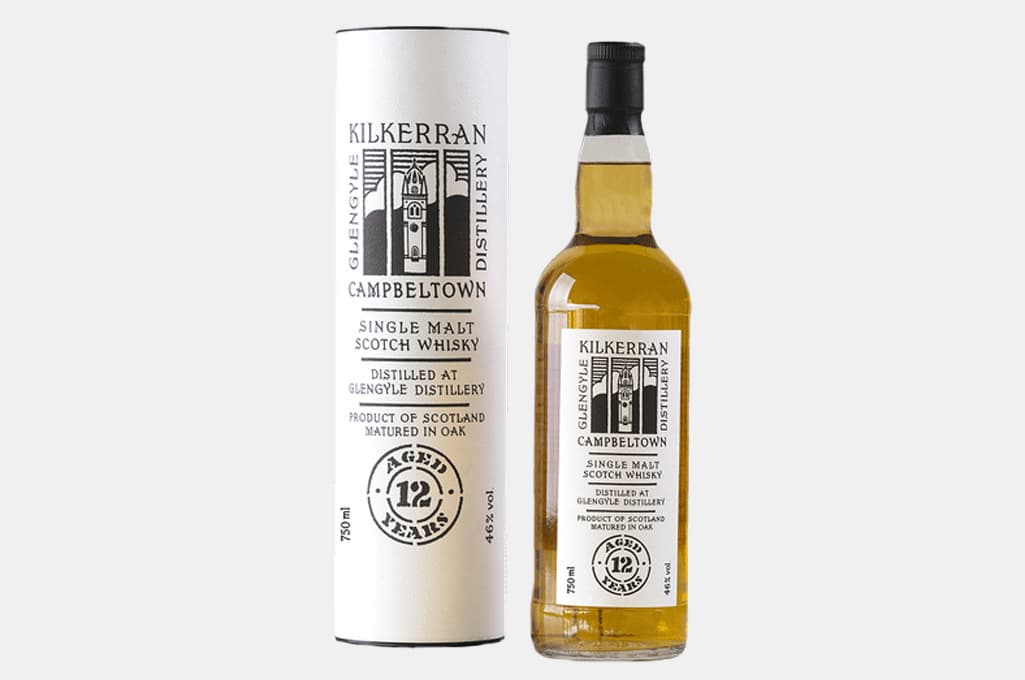 Kilkerran 12 Year Single Malt Scotch Whisky (Campbeltown)
First released in 2016, this expression from Glengyle is a lightly peated whisky that's first aged in ex-bourbon American oak barrels before maturing in former sherry casks. This results in a whisky filled with notes of toasted vanilla beans, sweet honey, citrus zest, and light smoke.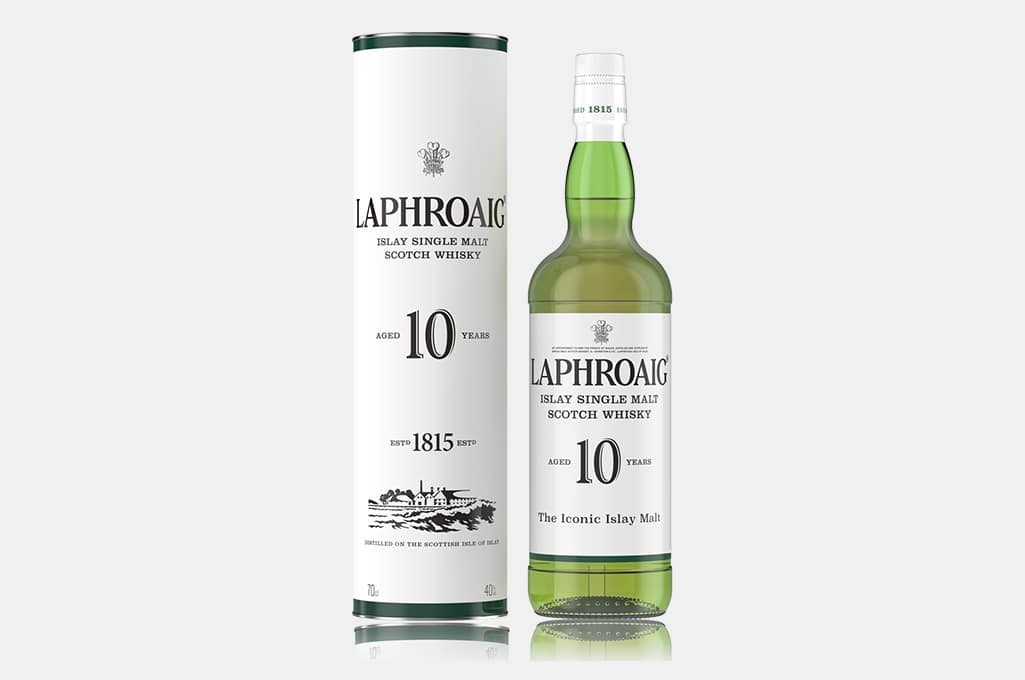 Laphroaig 10 Year Single Malt Scotch Whisky (Islay)
If you're going to drink a whisky from Islay, you might as well try one that really encapsulates the flavor of the island like Laphroaig 10. This truly unique flavor experience begins with notes of vanilla and salted caramel and works it way into gentle spices before a major dose of peaty, campfire smoke.
Disclosure: Clicking on these links and making a purchase may earn us a small referral fee, at no extra cost to you. Learn more here.
freestar.config.enabled_slots.push({ placementName: "gearmoose_leaderboard_btf", slotId: "gearmoose_leaderboard_btf" });