Getting into Scotch whisky as a beginner can seem like a fairly daunting endeavor. For the uninitiated, it can feel like it's too fancy. For many, it has the stigma of being a drink enjoyed in small drams by rich, old-timey businessmen with large waxed mustaches, sitting in leather chairs in elegant, ancient parlors. They imagine all Scotch to be very old and very expensive. It's just not the kind of spirit an average drinker can get into. They assume bourbon, rye, and even Irish whiskey are much approachable for a newbie. But they couldn't be more wrong.
Before we get into why Scotch whisky is for everyone, let's start with a little primer about the brown spirit. Obviously, Scotch is a whisky. Unlike American and Irish whiskey, it's spelled without the 'e' (just like most of the world). It is usually made with malted barley (if it's going to be called a single malt). While bourbon doesn't have a minimum aging requirement, to be called a Scotch whisky, it must be aged for a minimum of three years in oak barrels. When entering the bottle, it can be no less than 80 proof. Oh yeah, it also needs to be distilled, aged, and bottled in Scotland. But that should be the least surprising Scotch rule you learn today.
Scotch whisky consists of five specific styles. They are single malt Scotch whisky (made from water and malted barley and produced at a single distillery), single grain Scotch whisky (made from water malted barley and other grains and produced at a single distillery), blended Scotch whisky (made from a blend of one or more single malt Scotch whiskies as well as one or more single grain Scotch whiskies), blended malt Scotch whisky (made from a blend of multiple single malt Scotch whiskeys from different distilleries), and blended grain Scotch whisky (made from multiple single grain Scotch whiskies from multiple distilleries).
Obviously, when we talk about Scotch whisky, the most likely bottles you'll run into are single malt Scotch whisky and blended Scotch whisky. And, while you can definitely find bottles well over $100, $200, and even $1,000, you don't have to use your monthly rent or mortgage payment to enjoy a great dram of Scotch whisky. Numerous beginner bottles are affordable, delicious, and good enough that you'll continue to stock them long after your Scotch palate has progressed and become more nuanced over years of slow sipping this exceptional spirit. Keep reading to learn about the fifteen best bottles of Scotch perfectly suited to help you start your Scotch whisky journey.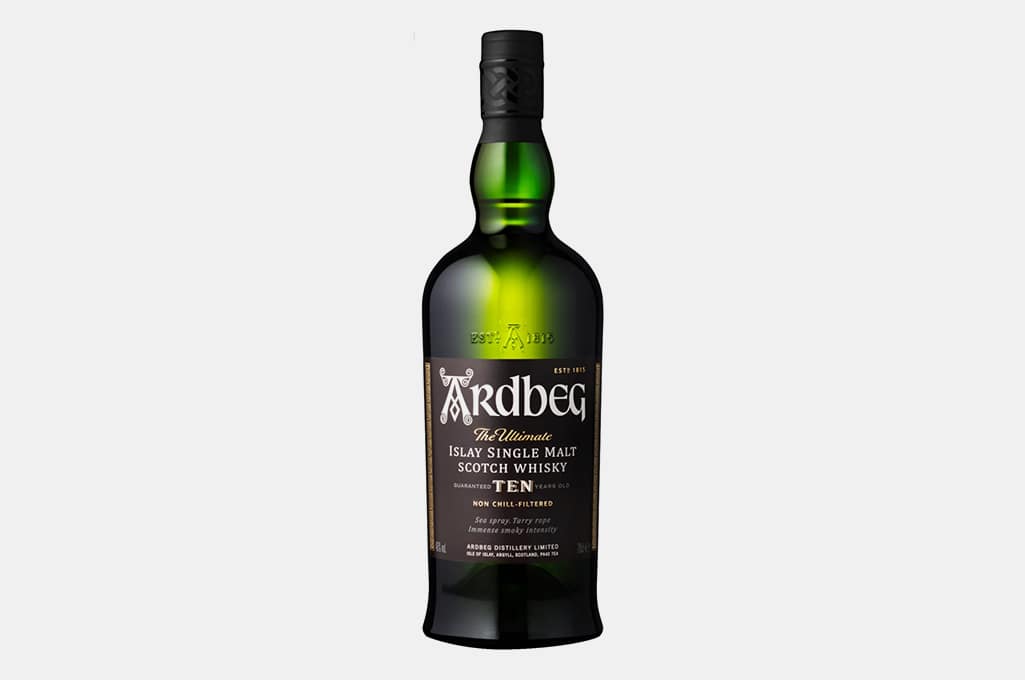 Ardbeg 10 Year Single Malt Scotch Whisky
Sure, smoky, peaty whisky from Islay isn't what you'd call a "beginner" bottle. But no whisky collection is complete (even a novice collection) without a few smoke bombs. This non-chill filtered ten-year-old single malt Scotch whisky is loaded with flavors like orange peels, caramel, vanilla beans, ocean brine, and a nice healthy dose of campfire smoke to meld everything together perfectly.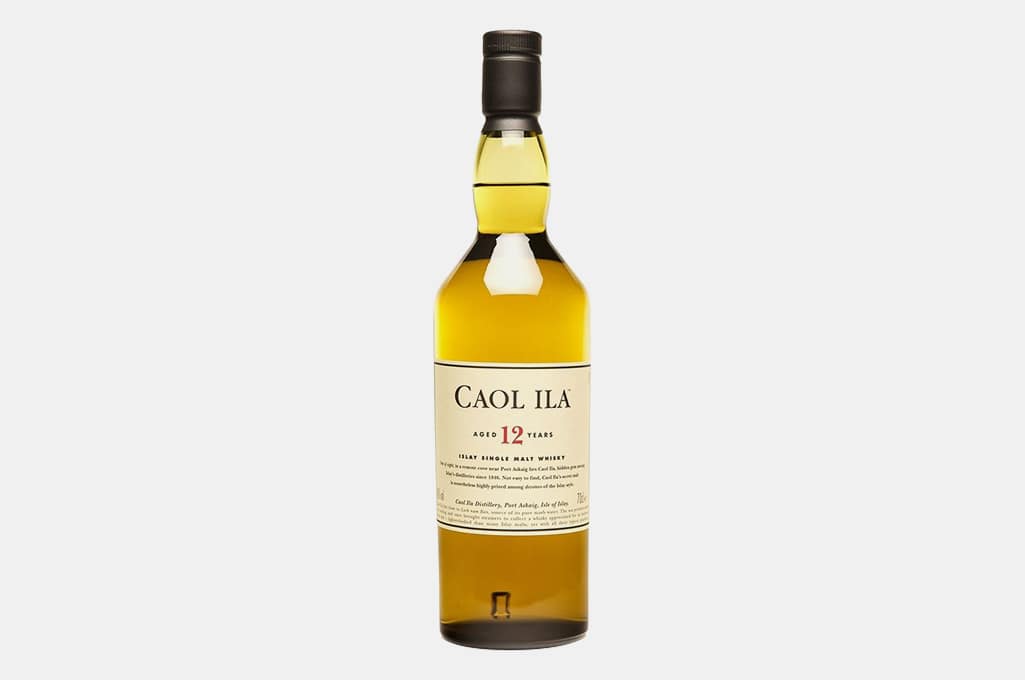 Caol Ila 12 Year Single Malt Scotch Whisky
Another Islay staple, this single malt Scotch whisky commonly makes lists of best bargain bottles for new Scotch drinkers. This entry-level bottle is a cacophony of flavors that begins with a nose of dried orange peels, sticky toffee pudding, and peat smoke. The palate is filled with hints of vanilla, butterscotch, slight citrus and herbs, and a finish of smoked bacon. Compared to many of the smoky whiskies from the Inner Hebrides island, Caol Ila 12 doesn't lean into the smoke, instead using it as a complement to the other flavors.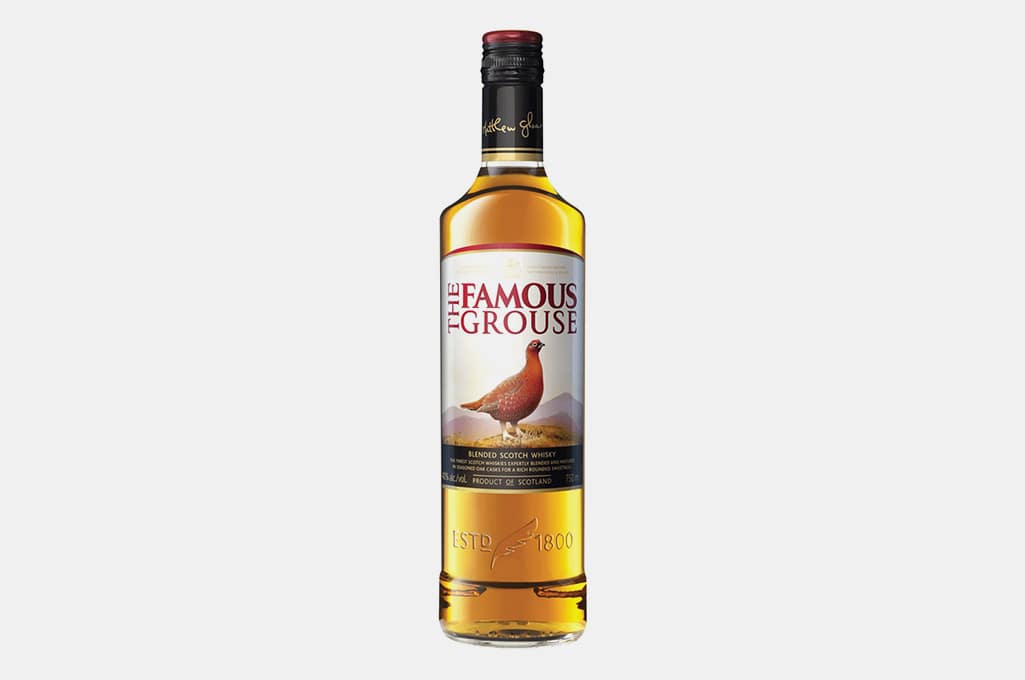 The Famous Grouse Blended Scotch Whisky
While it doesn't have the name recognition stateside as its counterpart Johnnie Walker, there's a reason The Famous Grouse is the top-selling Scotch whisky (not just blended Scotch whisky) in Scotland. This well-blended, complex whisky is highlighted by notes of vanilla crème, toffee, almond cookies, and just a wisp of smoke to bring everything together nicely. Great as a value sipper, it's also one of the best mixing Scotch whiskies on the market.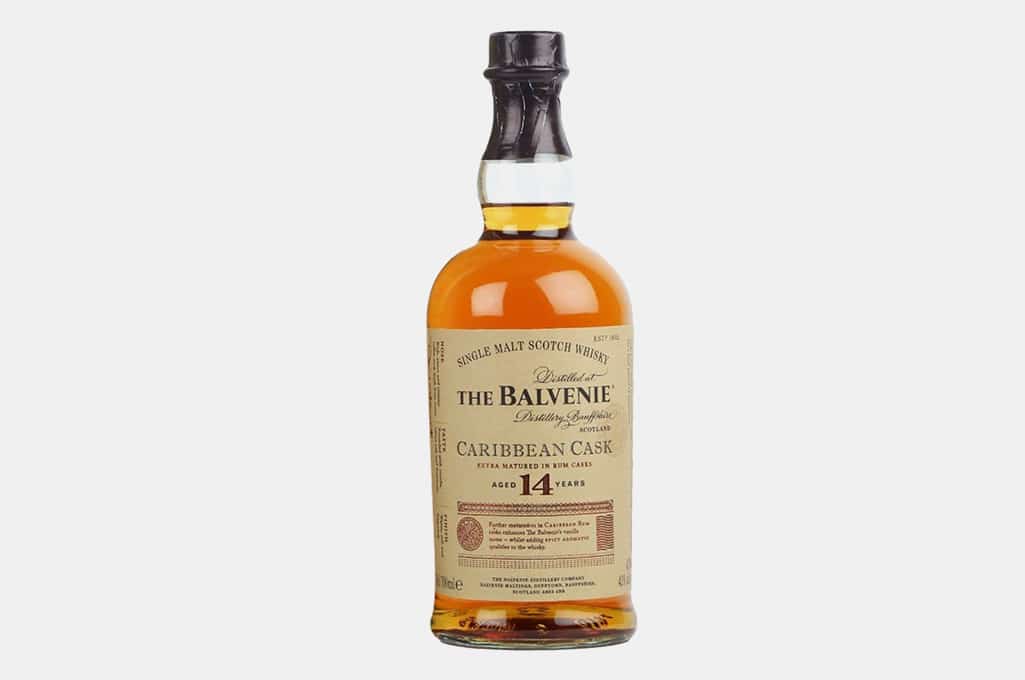 The Balvenie 14-Year-Old Caribbean Cask Single Malt Scotch Whisky
If you ask a bartender to tell you their favorite single malt whisky, you'll find more than a few who say The Balvenie 14 Year Caribbean Cask. First aged in oak barrels, it's finished in ex-Caribbean rum casks. The result is a mellow, smooth single malt whisky with notes of candied orange peels, a gentle, nutty sweetness, caramel-like rum, and a nice, sippable fruitiness throughout.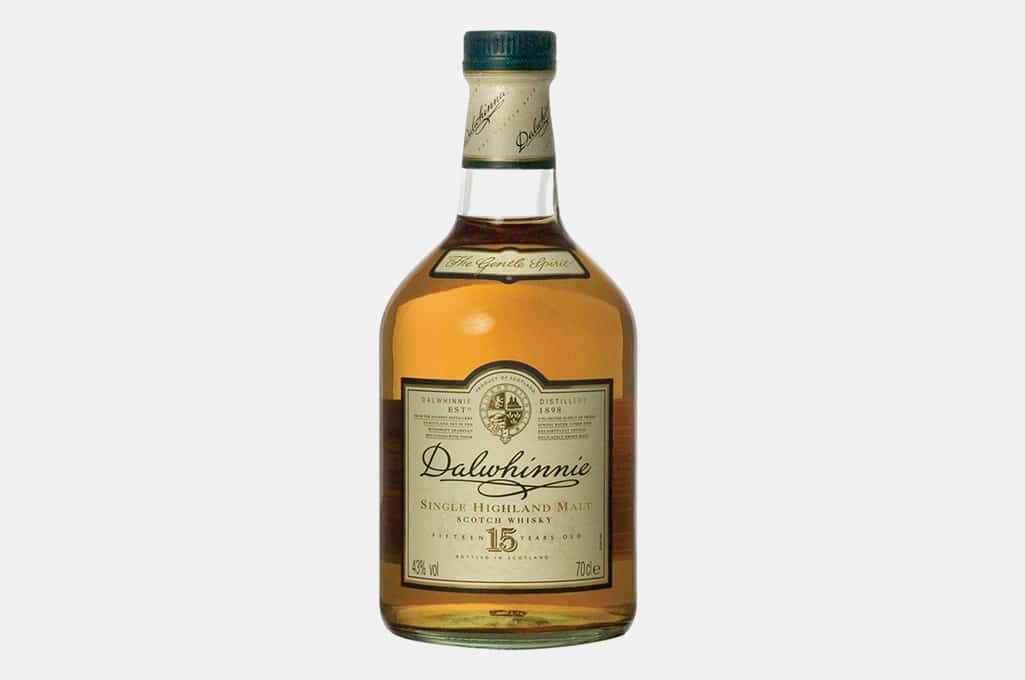 Dalwhinnie 15 Year Single Malt Scotch Whisky
While Islay might be known for its peat-smoked whiskies, it's not the only place to find them. Dalwhinnie 15 is a highland single malt that carries the region's notable flavors of honey and heather as well as a gentle kiss of peat smoke. In fact, Dalwhinnie 15 (on top of being a bottle you'll always want on your bar cart) just might be the best gateway peat-smoked expression. Best enjoyed neat in a Glencairn glass (or any other glass you have on hand), it's a highly memorable expression.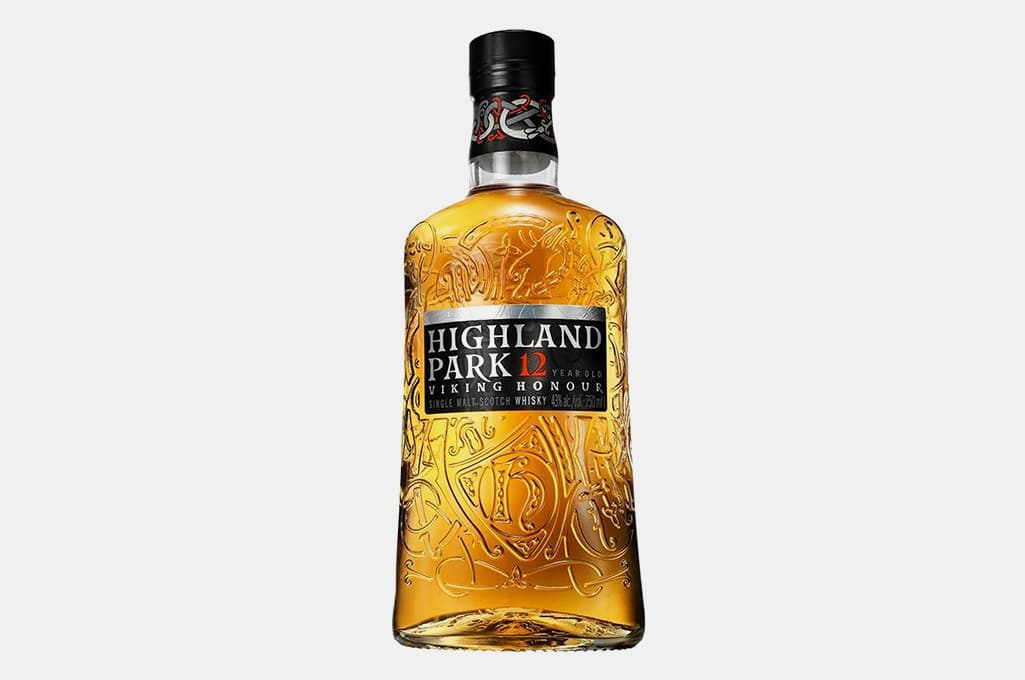 Highland Park 12 Year Single Malt Scotch Whisky
This entry-level bottle comes from the most northern Scottish island called Orkney. This single malt Scotch whisky is aged for twelve years in seasoned oak barrels. This results in a sipper with flavors of candied orange peels, vanilla beans, mint leaves, and a gentle hint of smoke at the finish. There's a reason this whisky consistently wins awards and makes lists of the best beginner bottles.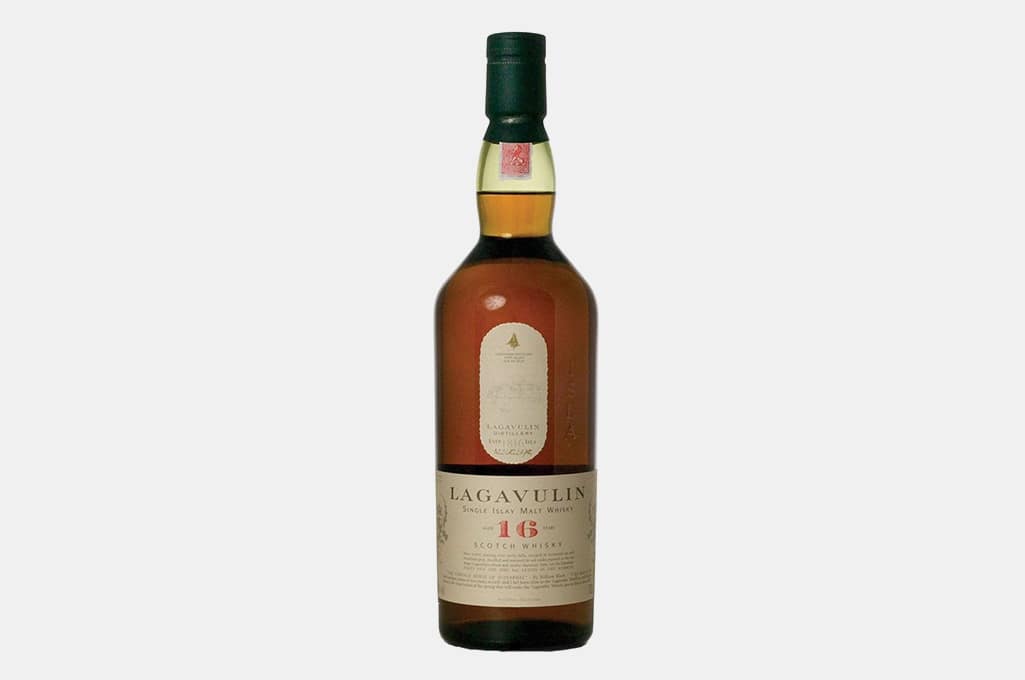 Lagavulin 16 Year Single Malt Scotch Whisky
Another classic Islay distillery, Nick Offerman's favorite brand's entry-level expression is its 16-year-old. Matured for sixteen years in oak casks, this whisky is well-known for its complex, well-balanced palate. While peaty, bacon-like smoke is the center of this expression, flavors of sweet sherry, ripe berries, and vanilla are also prevalent, making it a truly unique bottle.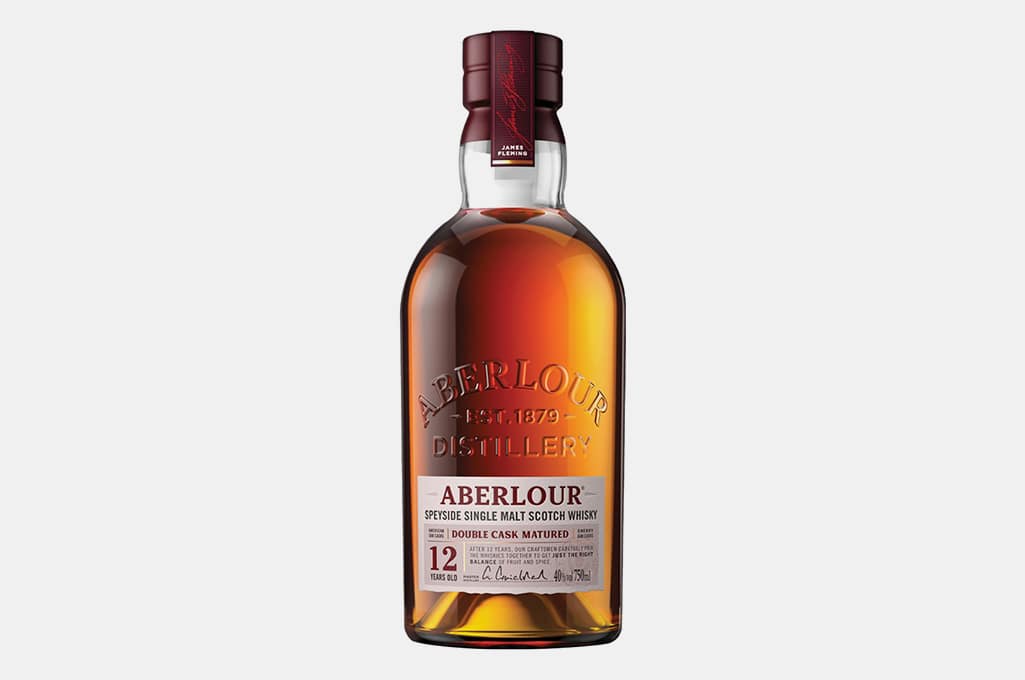 Aberlour 12 Year Double Cask Matured Single Malt Scotch Whisky
This rich, memorable single malt Scotch whisky gets its name from being matured in a combination of traditional oak barrels as well as ex-sherry butts. This double cask maturation results in a mellow, fruity whisky with hints of sweet sherry, chocolate fudge, dried cherries, toffee, and vanilla beans. It's a complex sipper that deserves to be enjoyed neat in a classic Glencairn glass.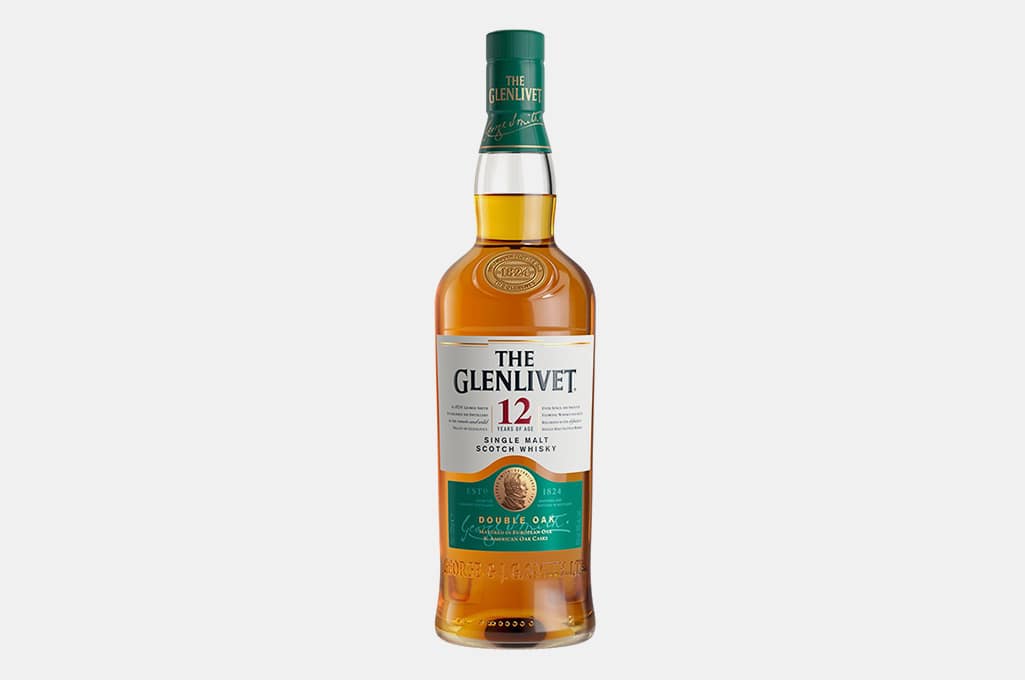 The Glenlivet 12 Year Single Malt Scotch Whisky
There are few names more associated with single malt Scotch whisky than The Glenlivet. While this iconic distillery makes nothing by award-winners, one of its best beginner bottles is its 12-year-old expression. Aged in both European and American oak barrels, it carries notable flavors like caramel apples, vanilla beans, ripe berries, dried fruit, wood char, and a gentle hint of spice at the very end.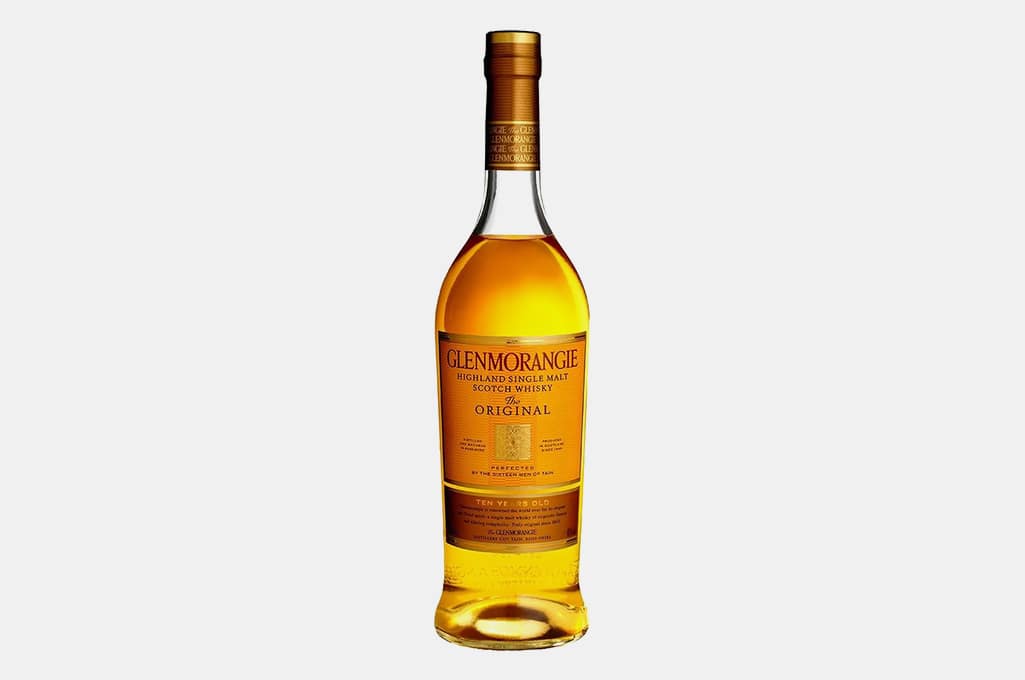 Glenmorangie The Original Single Malt Scotch Whisky
If you only buy one bottle on this list to start your collection, make Glenmorangie The Original. Glenmorangie's flagship expression, it's matured in both first as well as second-fill American white oak casks for a minimum of ten years. This results in a creamy, smooth single malt whisky with hints of sticky toffee pudding, caramel, sweet honey, and candied orange peels.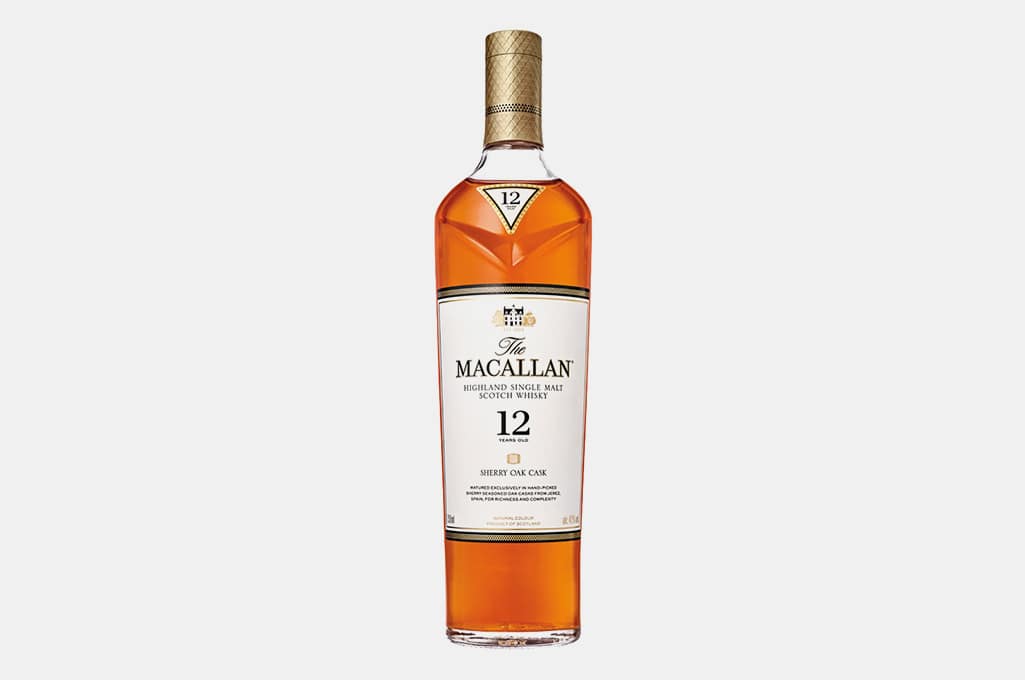 The Macallan 12 Year Sherry Oak Single Malt Scotch Whisky
The Macallan is one of the brand's that makes nothing but great single malt whiskies. A fairly new expression in the brand's portfolio The Macallan 12 Year Sherry Oak was aged in both American oak casks (not bourbon though) and European sherry butts for at least twelve years. The melding of these two flavors created a whisky with notes of cinnamon, caramel, vanilla, a nutty sweetness, and candied orange peels.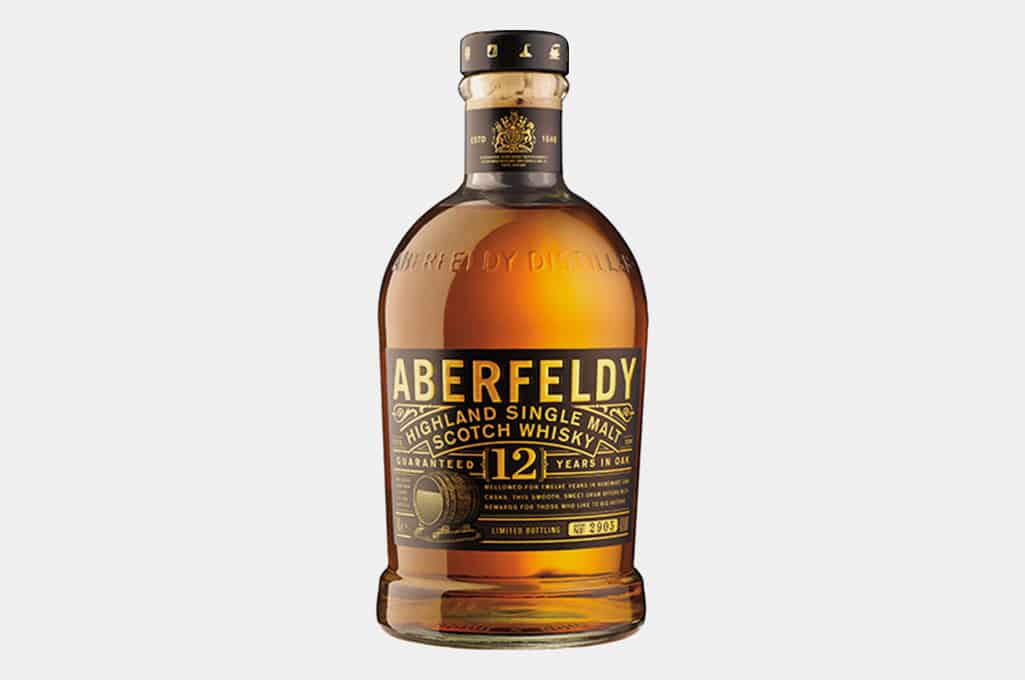 Aberfeldy 12 Year Single Malt Scotch Whisky
Aberfeldy is well-known as the "heart" of the Dewar's blend. In the last few years, this 12-year-old highland single malt Scotch whisky is proving that it's more than simply a great base for a blend. It's also a fantastic expression in its own right with hints of baking spices, vanilla beans, candied nuts, orange peels, and a slight hint of smoke to round everything together.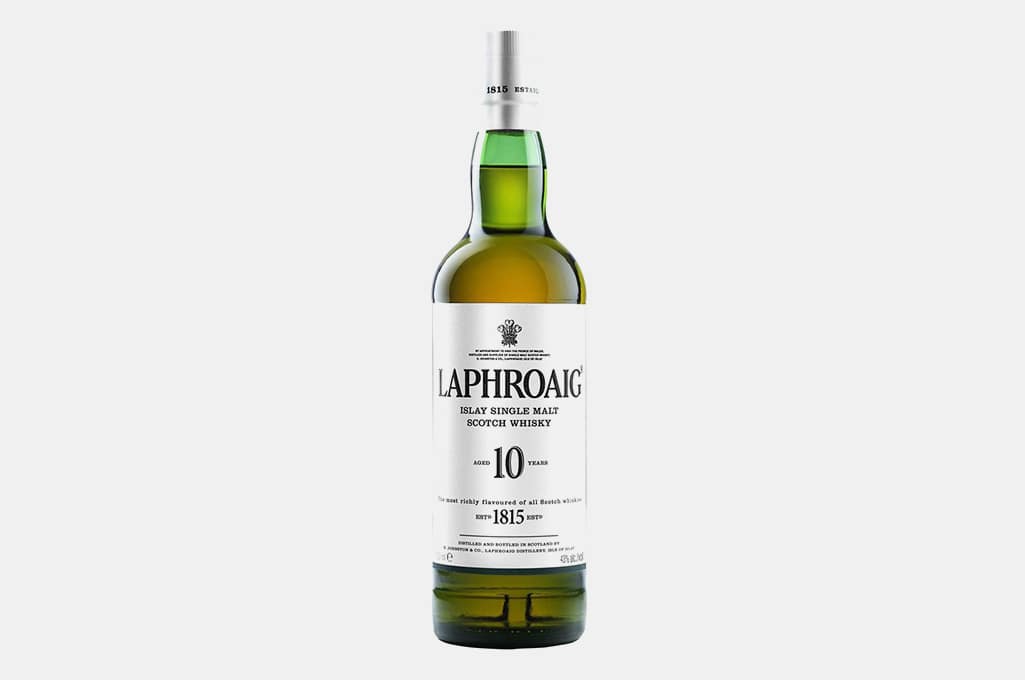 Laphroaig 10 Year Single Malt Scotch Whisky
Some whisky aficionados might tell you that Laphroaig 10 isn't a beginner bottle. Well, they're only partly right. Laphroaig definitely isn't for everyone. But you'd be remiss if you didn't try this ten-year-old expression from Islay. It's peaty, smoky, briny, and slightly medicinal. While these aren't all terms you expect for a single malt whisky, they're perfect for Laphroaig. You definitely need a bottle like this in your liquor cabinet or bar cart.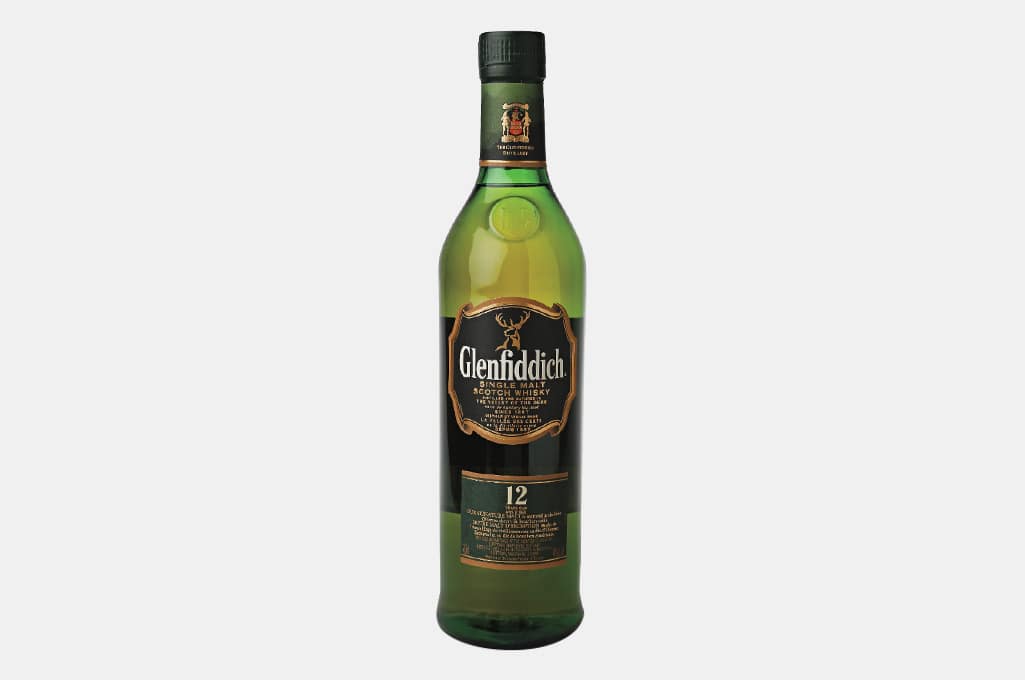 Glenfiddich 12 Year Single Malt Scotch Whisky
Glenfiddich is yet another big name in the single malt whisky game. Its 12-year-old expression is its flagship offering for a reason. Aged in a combination of European and American oak barrels, this award-winning single malt whisky carries notable flavors like clover honey, candied orange peels, roasted nuts, caramel, and vanilla beans. It's well suited for slow sipping on a cool evening.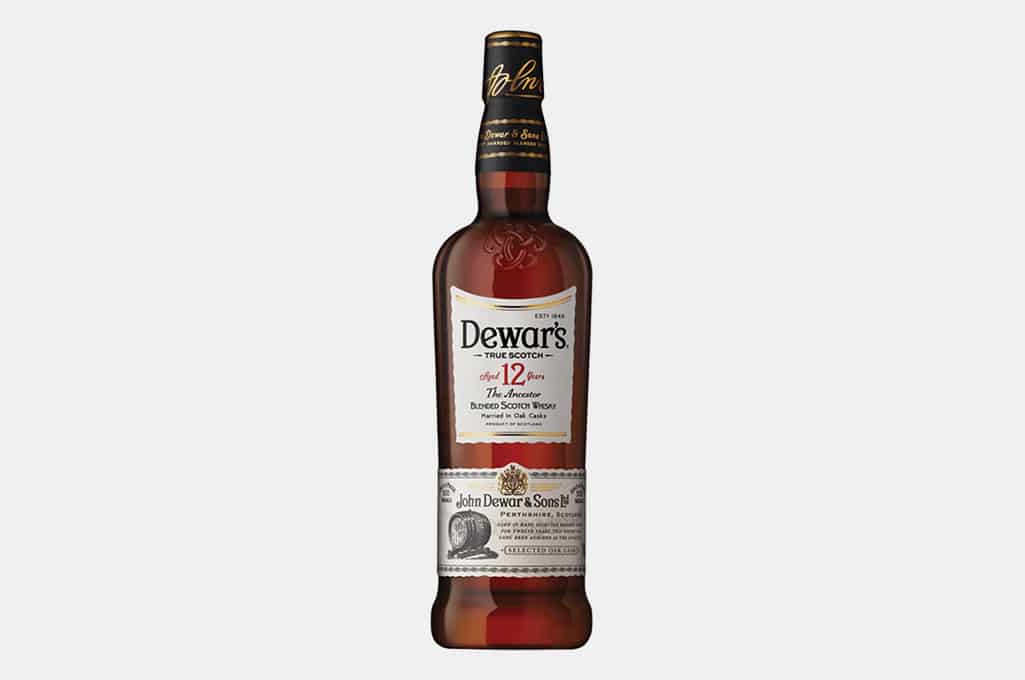 Dewar's 12 Year Blended Scotch Whisky
Another whisky proving that blended Scotch definitely isn't a bad thing. Dewar's 12 is "double aged" first during the original maturation before being blended. It then undergoes a second maturing (for an additional six months) in oak casks. This results in a mellow, highly mixable blend with notable flavors like honey, baking spices, vanilla, and a nice, sweet, nutty flavor to pair well with your favorite cocktail ingredients or on its own.
Disclosure: Clicking on these links and making a purchase may earn us a small referral fee, at no extra cost to you. Learn more here.
freestar.config.enabled_slots.push({ placementName: "gearmoose_leaderboard_btf", slotId: "gearmoose_leaderboard_btf" });