A Beginner's Guide To Whiskey Glasses
We're not going to sit here and tell you that you have to drink your Scotch, rye, bourbon, Japanese whisky, or any other whisk(e)y a certain way. If you want to crack open an expensive bottle of Lagavulin or Elijah Craig and pour it directly into a red Solo cup, who are we to judge? It might end up with a slightly plastic-like flavor in addition to the nuanced additions from years spent aging, but that's neither here nor there.
We don't even care if you drink it in a pint glass or out of an old shoe. It's up to you. You paid for it. Drink it the way you like it. Hell, crack open the bottle and chug it right from the source, we won't judge.
But if you do want to step up your whiskey drinking game, you'll sip your Weller, Hakushu, Rittenhouse, or Kavalan out of the appropriate glassware. And while you definitely don't need to throw out all of your pint glasses and Yeti mugs, you should add a Glencairn, Tulip, or a rocks glass to your collection.
To help you on your journey in the world of fancy whiskey glassware, we've detailed some of the best examples below. Check them all out and buy one or two different styles. You'll be glad you did when you realize that $100 bottle of Widow Jane doesn't actually have hints of plastic and metal.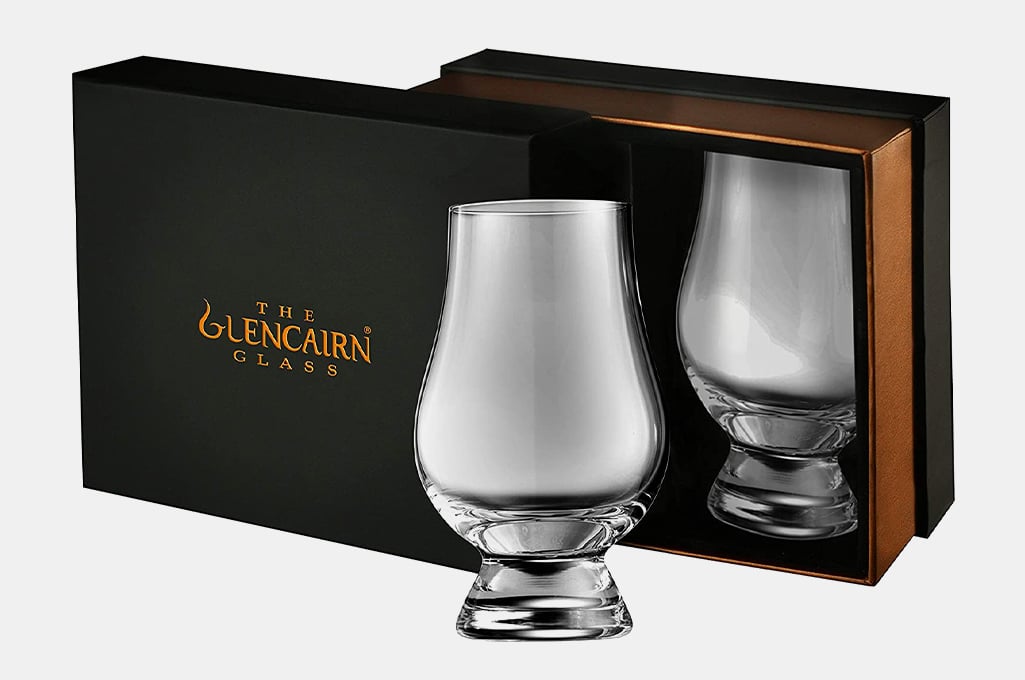 Glencairn Whisky Glass
When it comes to sipping whisk(e)y (mostly single malt Scotch) there's no glassware more iconic than the Glencairn whisky glass. While it's only been available since 2001, it was created in Scotland and its shape is based on the glasses used in whisky nosing labs and was actually designed with the help of master blenders from five of the most well-known distilleries in the country. So, you can bet it's the right glass for nosing and sipping single malt Scotch (and other whiskeys you enjoy). Don't believe us? Visit any distillery and you can be pretty sure they're leading their tasting using a Glencairn glass. Why shouldn't you?
Tulip Glass
Similar to the Glencairn glass, the Tulip glass was designed to be the perfect glass for both nosing and tasting whiskey. You'll find these at tasting sessions just as often (if not more) than you'll find Glencairn glasses. Popular among Cognac drinkers as well as whiskey aficionados, Tulip glasses (also known as copita-style glasses) are shaped the way they are to guarantee maximum aroma and taste. The size makes for very little evaporation. The long stem was designed so your hand (and any smell on it) doesn't detract from whiskey's aroma. But, if you desire, you can wrap your fingers around the glass to warm and swirl the juice inside.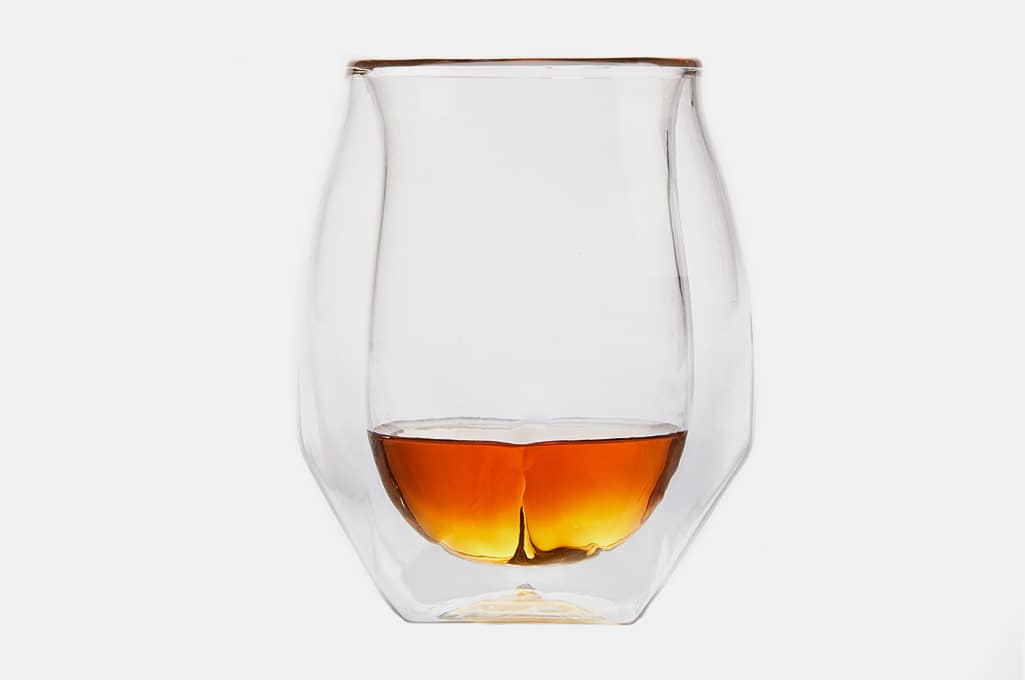 Norlan Glass
Reasonably new to the whiskey world, the Norlan-style glass is as futuristic-looking as it is functional. In the simplest terms, the sleek design is like a combination of two different whiskey glasses in one. One is a tumbler and the other is a nosing glass (like the aforementioned Glencairn glass). The outside is a tumbler with a nosing glass inside. The outer wall makes it so you can hold this glass all night and your hand won't warm the whiskey at all. But it's more than that. The Norlan glass was designed to not only look great but aerate your whiskey, opening up deeper aromas and flavors than many other glasses on the market.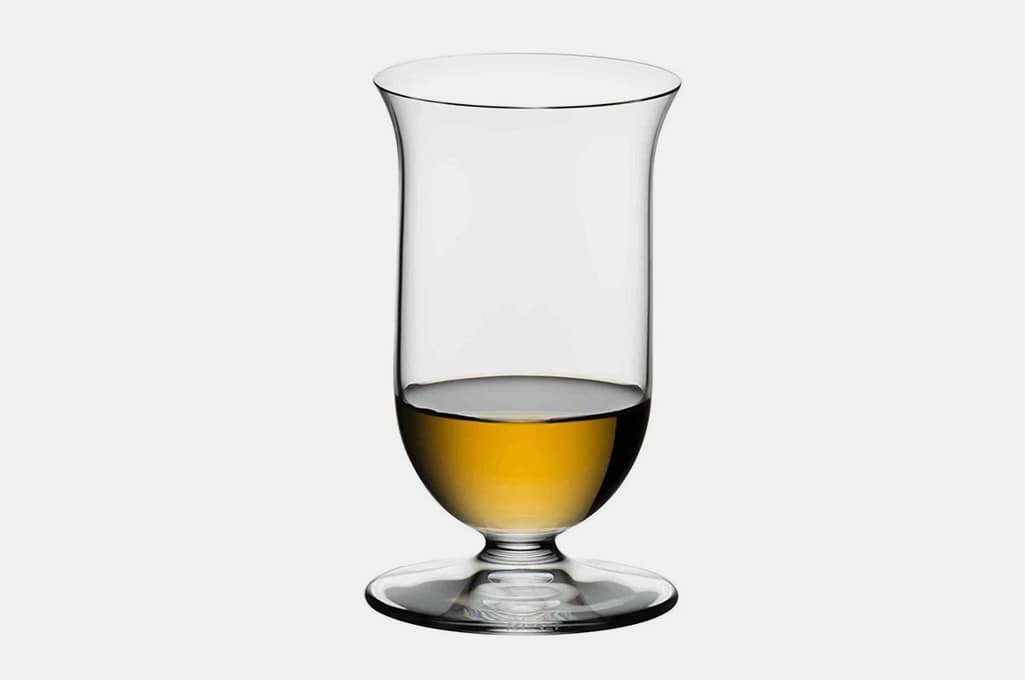 Vinum Glass
The Vinum glass looks like a mashup between the Glencairn and the Tulip-style glasses. Instead of closing your lips around the tight opening of the Glencairn or Tulip, this glass has a wider mouth and actually opens it up a bit. This allows the whiskey to open up more, unleashing stronger aromas and flavors since it will hit your tongue faster and cover more surface area. Or so that's the pitch. The differences might be slight, but if you're a big whiskey drinker it wouldn't hurt to give this glass a side-by-side comparison to the classic Glencairn glass.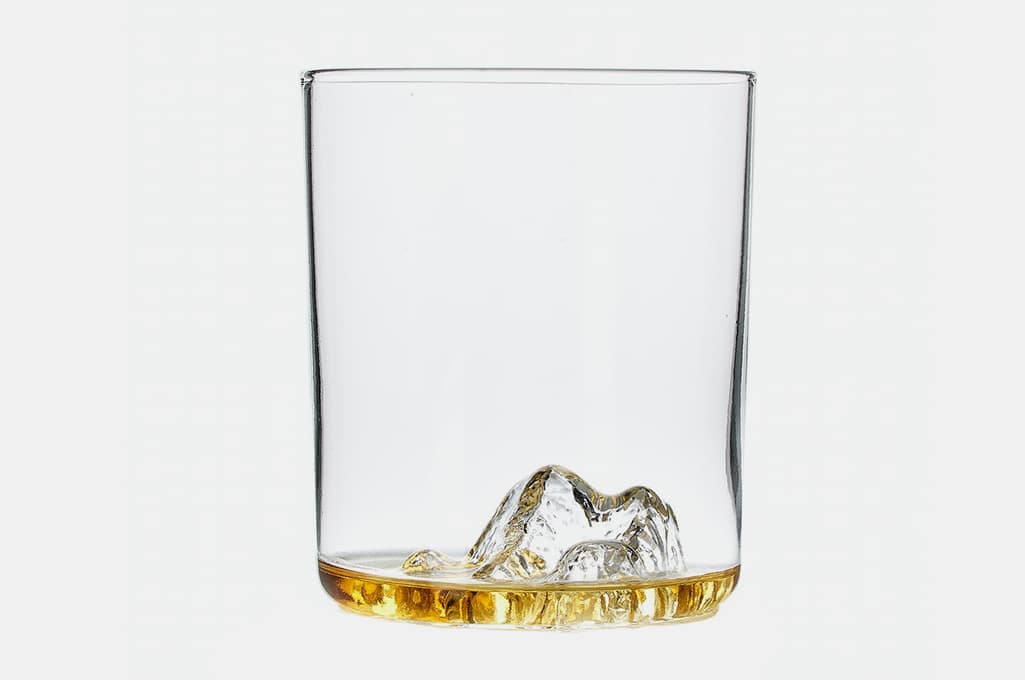 Swirling Glass
In all honesty, a swirling glass isn't all that different from a rocks glass. It's fairly similar to a classic cocktail glass. The exception is that instead of using it to craft a cocktail, you're using it to swirl and open up your whiskey. The problem is that some whiskey drinkers don't believe you should even waste your time swirling it. But that's up to you. We're not here to tell you how or what to drink, just help you find what to drink out of. This type of glass should simply be glass, smooth, and hopefully shatter resistant because we all know you're going to be drinking a double (or two).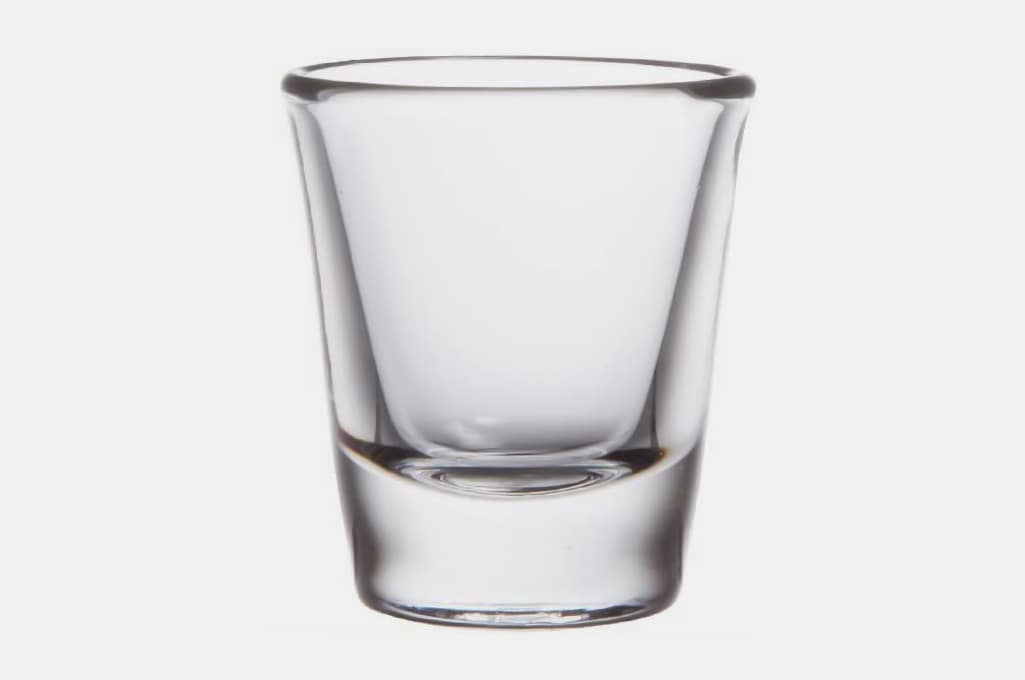 Shot Glass
There's not much to say about the classic shot glass. Even if you're not an avid whiskey collector or drinker, you know all about the shot glass. Maybe you're nostalgic about it because of fun college-aged parties. Or perhaps the thought of tiny shot glasses immediately makes you nauseous because of the terrible mornings after. Either way, there's still room for the shot glass as an adult whiskey drinker. We're talking about a shot and a beer that compliment each other perfectly like Brady and Gronk or peanut butter and jelly.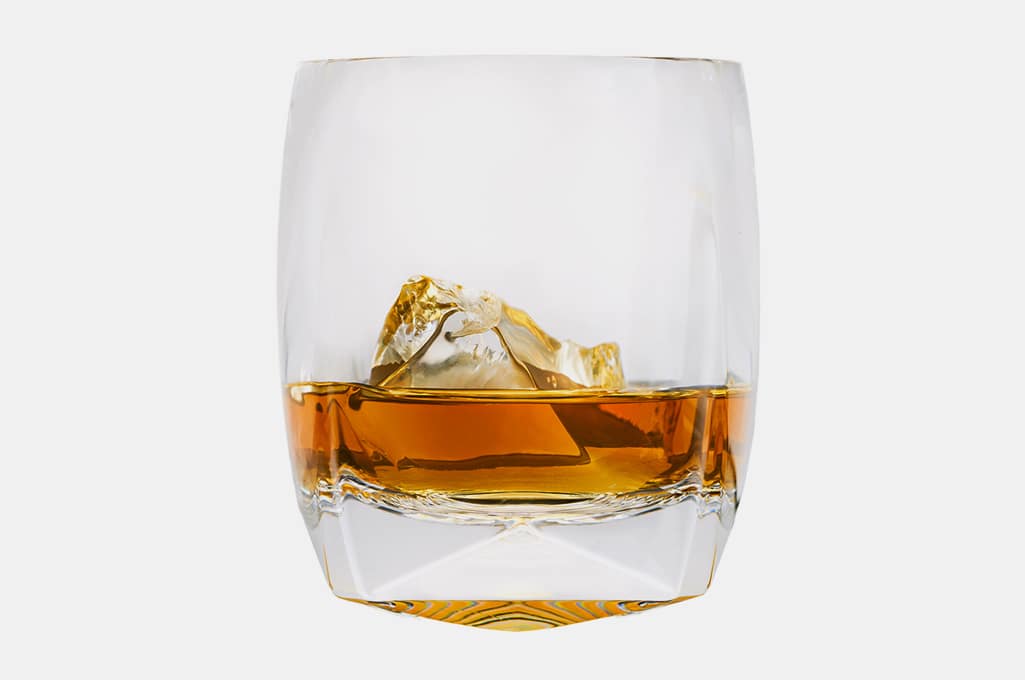 Whiskey Tumbler
Any real whiskey drinker owns (or should own) a classic tumbler. Also known as an Old Fashioned glass (or a lowball tumbler), it's the do-it-all class for whiskey-based cocktails. Add ice, your favorite whiskey, and any other ingredients you want, stir it up and you have makings of a great evening. Or, simply pour your favorite bourbon, rye, or Scotch over a single ice cube and put your feet up and relax. There are no worries and anxiety when you're slowly sipping on a well-made, long-aged whiskey. This type of glass was created for those who enjoy their whiskey chilled. Save the Glencairn for the room-temperature juice.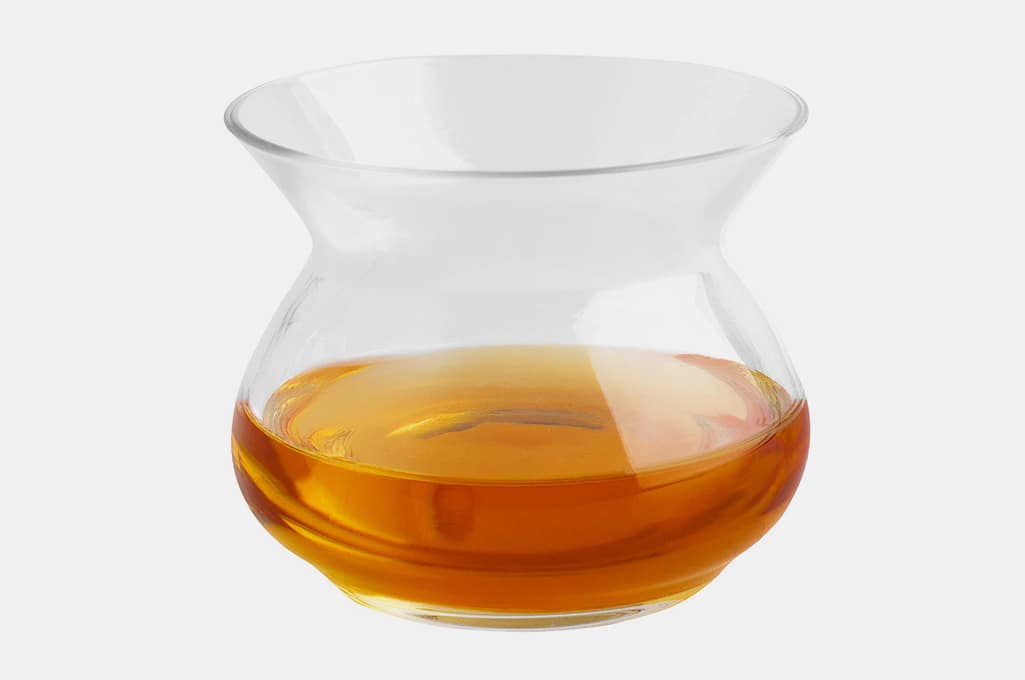 NEAT Glass
The whiskey world seems to be filled with innovations daily. One of the newest in the glassware field is the NEAT glass. Its name stands for Naturally Engineered Aroma Technology and this is the glass for drinkers who prefer to be immersed in the scents and aromas of whiskey. The large opening was created to allow for evaporating vapors to envelop your senses. More aromas mean more flavor. So, when it comes to the tasting part, the flavors will be more pronounced and intense. It just might be the best way to really get the most out of your favorite whiskey.
Highball Glass
No whiskey glass collection is complete without a good highball glass. Even if you spend much of the warmer months imbibing IPAs or pale ales, you would probably enjoy a whiskey highball from time to time. The tall version of the aforementioned tumbler, the highball glass is a long, slender glass designed for the iconic drink featuring Scotch whisky (or Japanese whisky or literally any whiskey you like) and ginger ale or soda water. It's fresh, refreshing, and the best thing you can sip on during a hot, humid day (in our opinion). But you need the right glass to make it. That's where the highball glass comes in.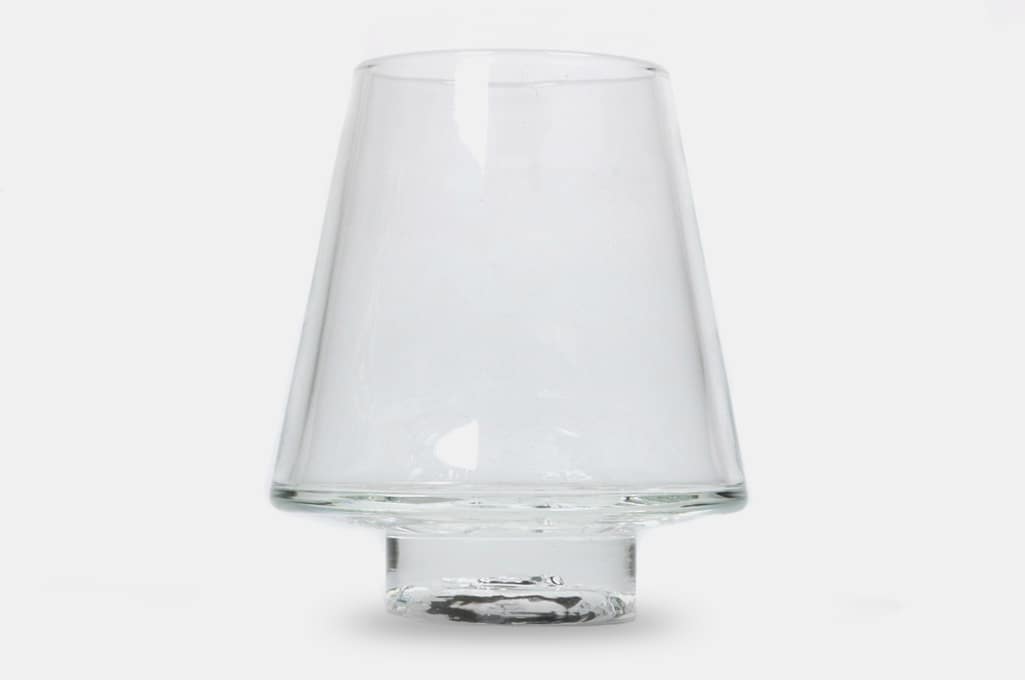 Snifter Glass
If you're anything like us, the word snifter likely conjures up a few images. Possibly well-dressed, overly mustachioed gentleman smoking fine cigars and talking about the stock market, right? Well, you don't have to have an advanced degree in economics or family money to appreciate the appeal of a good snifter. The design ensures that, even when you've had a few, you probably won't spill any of your whiskey. The wide-body allows for extra evaporation and the release of more aromas. Compared to the other glasses on this list, this one is more show than function. But it's still a good glass to have to round out your collection.
Disclosure: Clicking on these links and making a purchase may earn us a small referral fee, at no extra cost to you. Learn more here.
freestar.config.enabled_slots.push({ placementName: "gearmoose_leaderboard_btf", slotId: "gearmoose_leaderboard_btf" });