No two dads are exactly alike, so if you're looking for a gift-worthy dram to give your old man on his holiday, not just any whiskey will do. But that doesn't mean you have to get the most expensive, rare, and hard to find spirits — quite the opposite. A quirky, distinctive whiskey that's been carefully chosen will mean a lot more than emptying your wallet buying a gift.
To help you out, I've curated this list of the best whiskeys for Father's Day, with bourbons, ryes, scotches, and Japanese whiskeys just as unique and interesting as your father. So raise a glass with me, and let's toast to dads everywhere.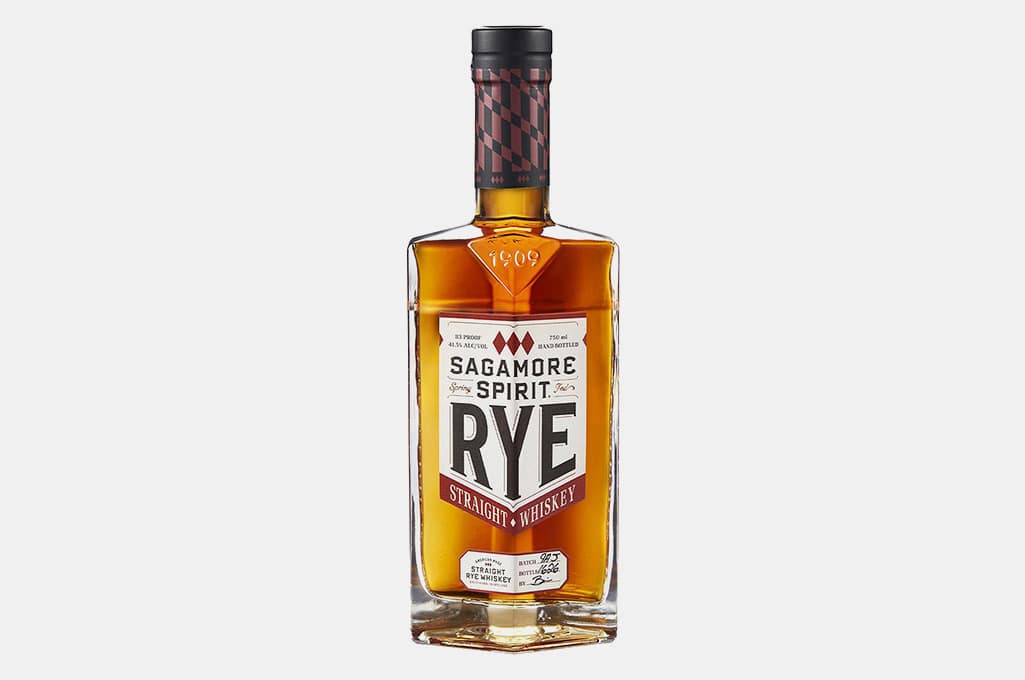 Sagamore Spirit Signature Rye Whiskey
Maryland likely isn't the first place that comes to mind when you think "whiskey" — but Sagamore Farm's natural springs have been making delicious brown liquor for over 100 years now. Their Signature Rye whiskey is a truly traditional East Coast style whiskey, with a much softer and less spicy character than you might expect. That's beautifully complemented by aromatic notes of candied orange peel, and capped off with a smooth brown sugar and walnut finish. It's a lovely whiskey to drink neat or over a big ice cube, and equally capable of making one of the finest Manhattans you'll ever sip.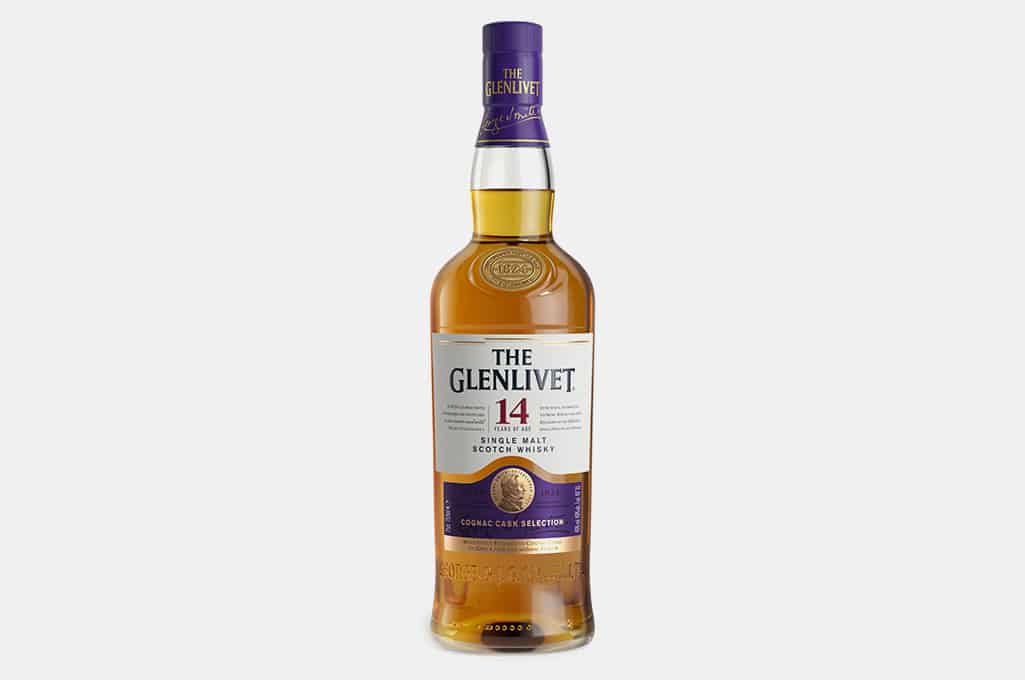 The Glenlivet 14 Year Old Single Malt Scotch
Glenlivet's 12 Year Old has been a decades-long standby for single malt scotch drinkers. But if your dad's a scotch whisky man, the 14-year-old Glenlivet offers a much more complex and lively tasting experience. After being aged in bourbon, sherry, and ex-cognac casks, it has an incredibly thick and rich mouthfeel and a stunning golden color. And from the moment you pour it into the glass, the Glenlivet 14 Year Old's aromas will swell and bloom, culminating in a honeyed-sweet scent that's studded with pungent baking spices. It's a sophisticated sipper that's perfect as a post-dinner digestif on Father's Day.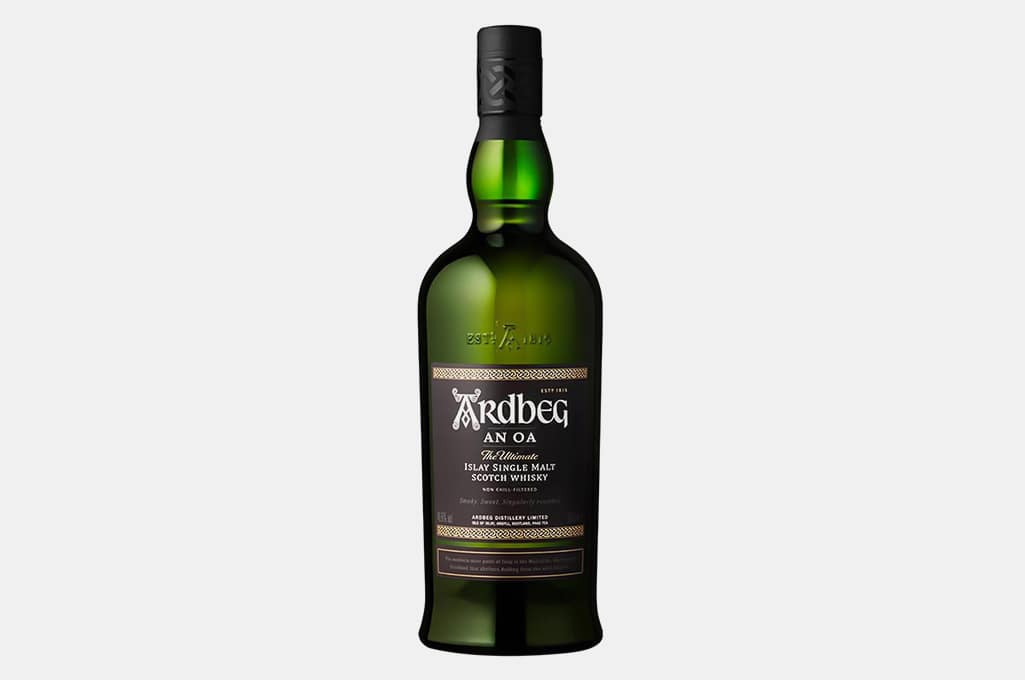 Ardbeg An Oa Islay Scotch
Oh, Ardbeg — how I love thee so. A finely aged whiskey from Scotland's southernmost island, every one of Ardbeg's expressions is uniquely smoky, with a complex and heady blend of aromatics and a smooth, golden finish. Their An Oa scotch might be the most unique of the bunch, thanks to the distillery's newly christened "Gathering Vat": A congenial place for whiskeys aged in virgin charred oak, sweet Pedro Ximenez sherry, intense bourbon, and refined French oak barrels to marry their flavors.
The result is a whisky that showcases Ardbeg's strongly smoky and peaty heart, but takes it in a totally different direction. From the first sip, you'll find a rising tide of dark chocolate, butterscotch, and dried apricots met by intensely aromatic black pepper and clove notes. That all culminates in a long, luxurious finish that will leave your dad duly impressed.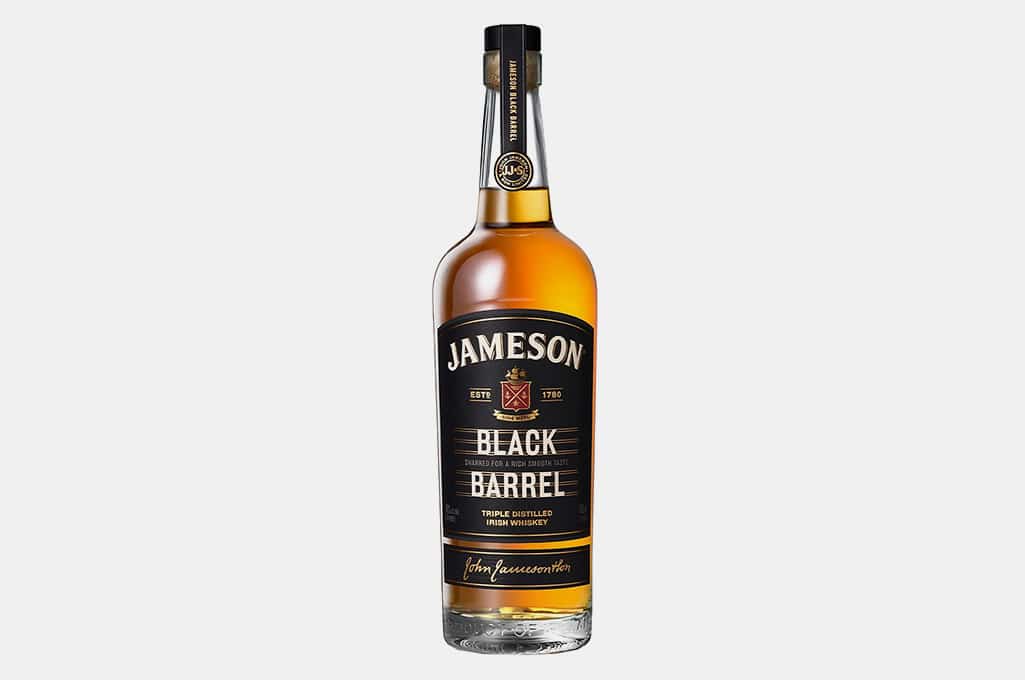 Jameson Black Barrel Irish Whiskey
Standard oak barrels used for Irish whiskey are charred once, bringing out a refined sweetness from the wood and lending notes of vanilla and baking spices. This is all well and good — but what if that charring was intensified? This is the question that Jameson Black Barrel is designed to answer. Aged in double-charred oak barrels, it's a ridiculously smooth and creamy whiskey with a lovely, barbecue-esque complexity. And since the spirit is triple distilled before aging, it has a long and subtle finish with none of the usual whiskey burn.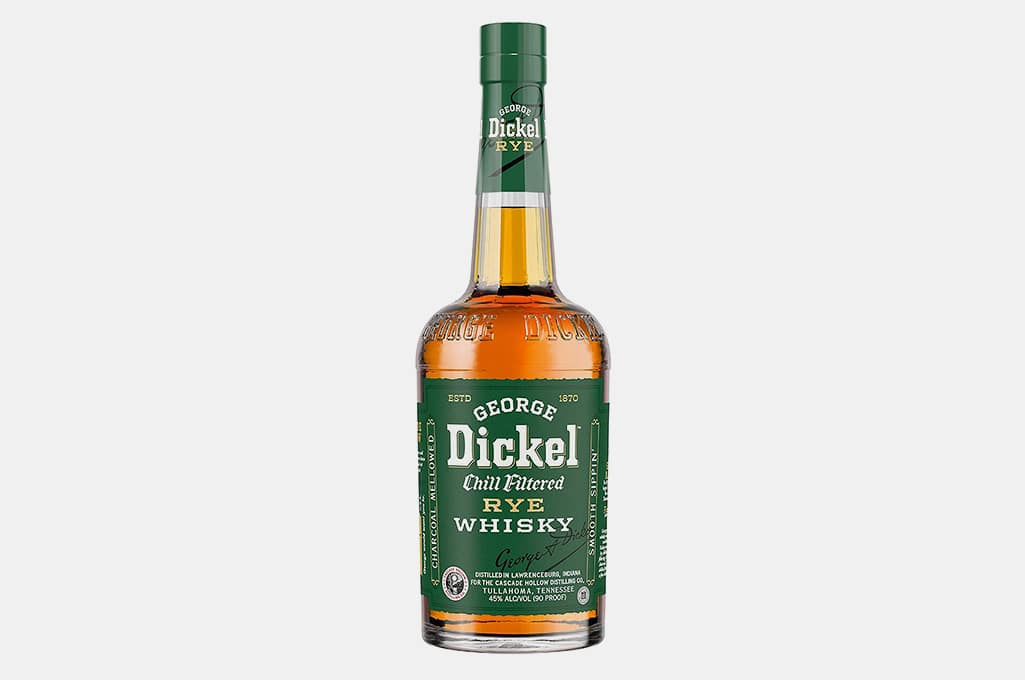 George Dickel Rye Whiskey
Jack Daniels might be the biggest name in Tennessee whiskey, but George Dickel takes the charcoal-mellowed style to new heights. This is especially evident in their rye whiskey: An impressively spicy spirit that's strong enough to stand out in any cocktail, and has a pleasant, lingering finish that's unexpected at this price point. George Dickel is a slam dunk for anyone whose dad is a Jack Daniel's fan, but bourbon lovers of all stripes will find something to enjoy here.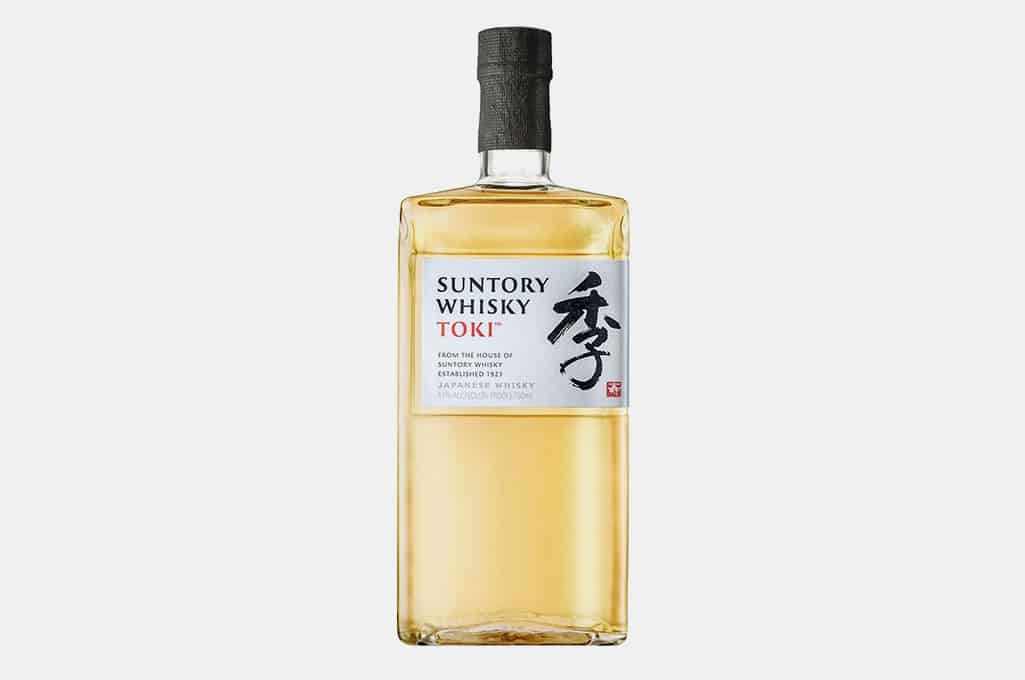 Suntory Toki Japanese Whisky
Toki is the culmination of Suntory's more than 80 years of distilling experience. An exceptionally versatile spirit that's dripping with Japanese whiskey's refined character, it costs half as much as comparable bottles.
The name Toki translates as "time," and this is particularly apt: Every sip seems to bring together a long history of craftsmanship with the present moment. You'll notice strong notes of basil mingling with crisp green apple and wildflower honey on the nose, followed by a body that is full of herbs and exotic citrus. Lastly, it finishes with a long draft of vanilla and charred oak, offset by spicy white pepper and zesty ginger.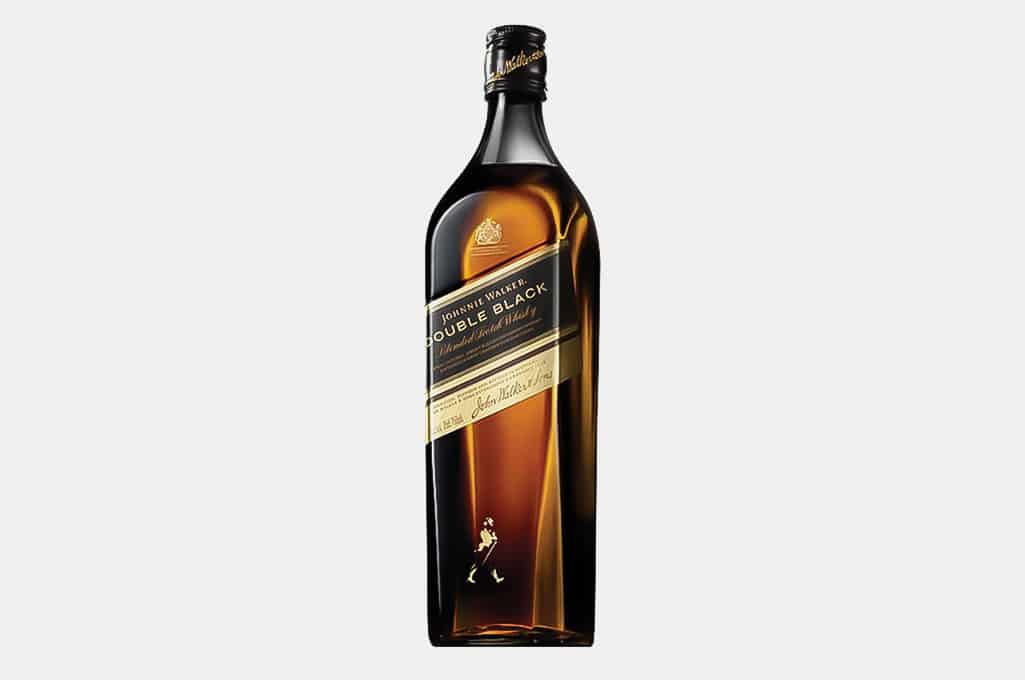 Johnnie Walker Double Black Blended Scotch
The original Black Label Johnnie Walker has been the blended whiskey of dads' choice for generations — but there's a new addition to the house of Walker that deserves pops' attention, too. Johnnie Walker Double Black is a rich, smoky, and full-bodied whiskey inspired by the peaty single malts of Islay, but it finishes with an exotic spice and smooth honey character that's typical of blended malts. An excellent whiskey to linger over as Father's Day comes to an end.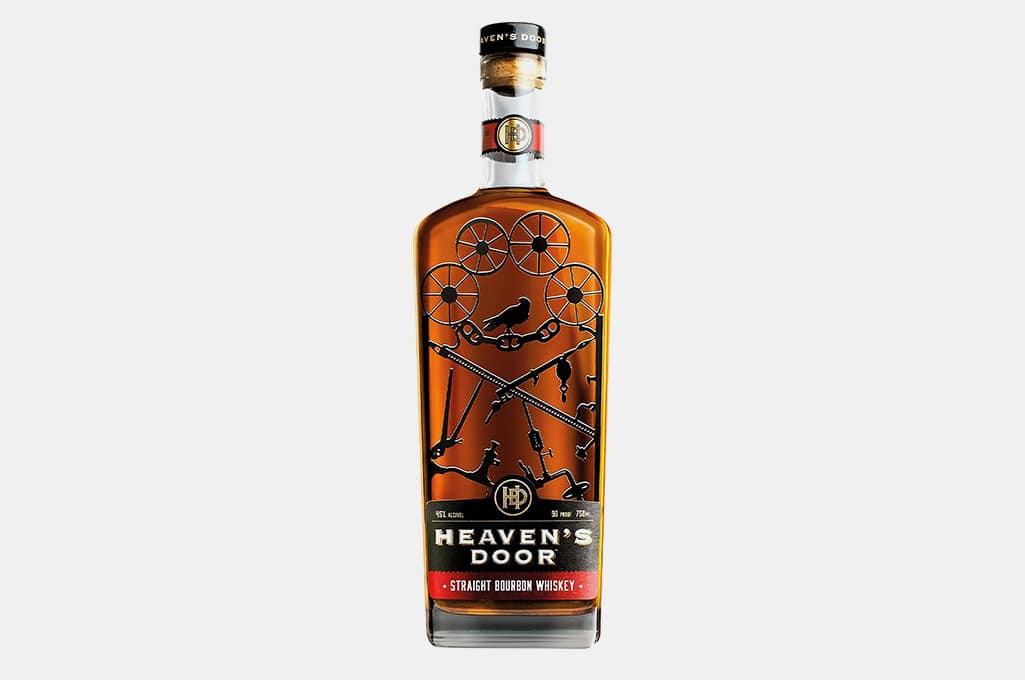 Heaven's Door Straight Bourbon Whiskey
Can you imagine any better gift for music-loving dads than Bob Dylan's own whiskey? I certainly can't. And before you go thinking that this is another booze that trades more on the name of its celebrity sponsor than its flavor, think again: Heaven's Door Bourbon is a true work of Tennessee craftsmanship. It's minimally filtered, giving it a big, full-bodied flavor that finishes with copious amounts of charred oak, vanilla, and baking spices. So revisit Highway 61, and pack a bottle of Heaven's Door along with you for the ride.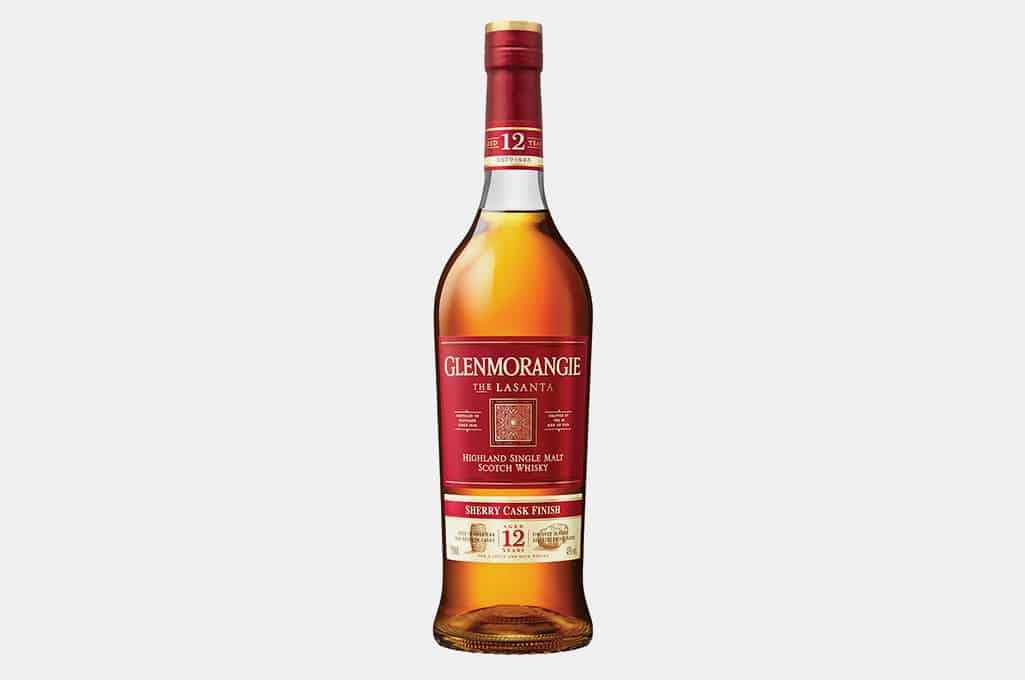 Glenmorangie Lasanta Sherry Cask Finished Scotch
Taking a note from Japanese whisky's playbook, Glenmorangie decided one day to age their already delicious 12 year old whisky just a bit longer — this time in Oloroso and Pedro Ximenez sherry casks. That makes it a very special whisky indeed, with a silky smooth mouthfeel full of dark chocolate, raisin, and honey notes. Don't even think about adding ice to this scotch, as all it needs to develop its full flavors is a little room to breathe.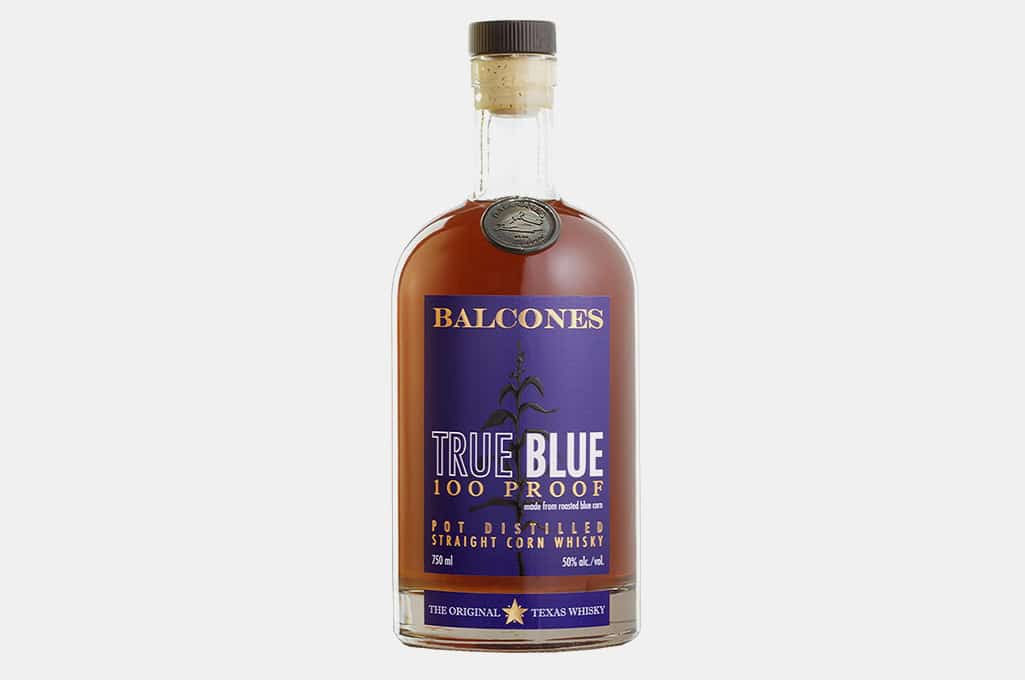 Balcones True Blue Texas Corn Whiskey
If you don't already know about Texas-based Balcones distillery, the best time to start is now — and the best way to do that is with their True Blue Corn Whiskey. The upstart distillery takes home around a half dozen awards in each year's spirits competition, thanks to producing some of the most unique American whiskey you'll ever try. Their True Blue whiskey is distilled entirely from corn, giving it a uniquely fruity aroma that's balanced by aging in heavily charred oak barrels. Get a bottle before it becomes too popular and you can't find any more.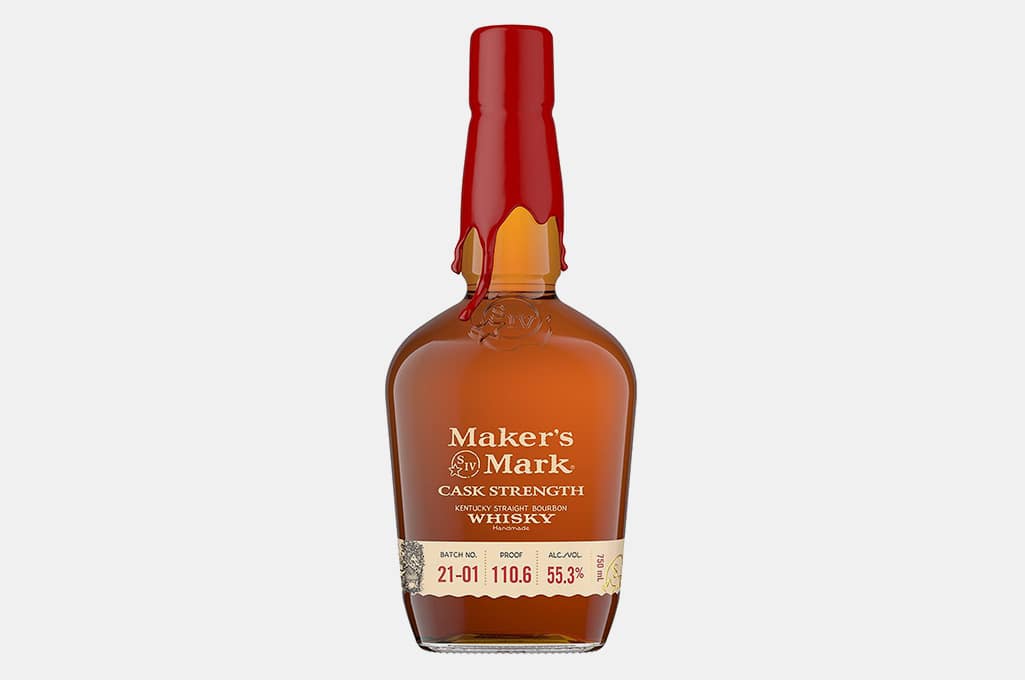 Maker's Mark Cask Strength Bourbon Whiskey
What's better than a bottle of Maker's Mark? How about a bottle that came straight out of the barrel, undiluted and bursting with flavor? That's Maker's Mark Cask Strength for you, bottled at between 108 and 114 proof (depending on the individual barrel each bottle comes from). It's surprisingly smooth for how strong it is, with double doses of oak, caramel, vanilla, and baking spice notes. Try it with a splash of distilled water or a single big ice cube, then sit back and let the night take you where it will.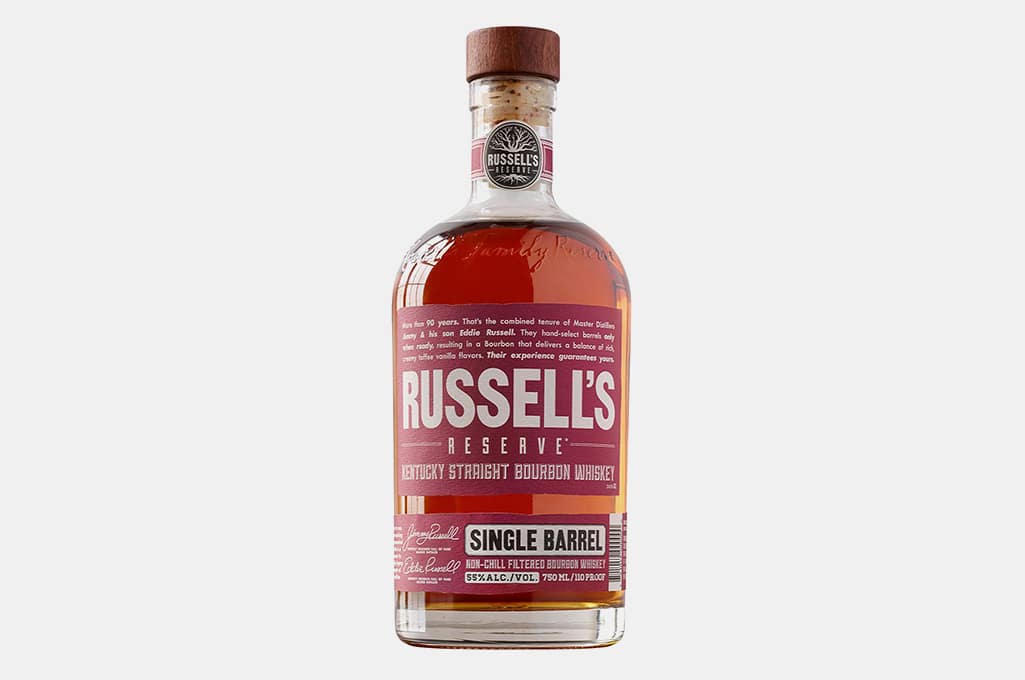 Russell's Reserve Single Barrel Bourbon
Master distillers Jimmy and Eddie Russell are responsible for every drop of Wild Turkey bourbon that you've had in the past 20 years. So is it any surprise that their special edition single barrel bourbon would be one of the finest Kentucky whiskeys you'll ever sip? Every bottle of Russell's Reserve comes nearly undiluted from the most heavily charred oak barrels allowed for bourbon production, making for an intensely flavored spirit with incredible complexity. Expect a rich, creamy mouthfeel with a long finish of baking spices, vanilla, and toffee.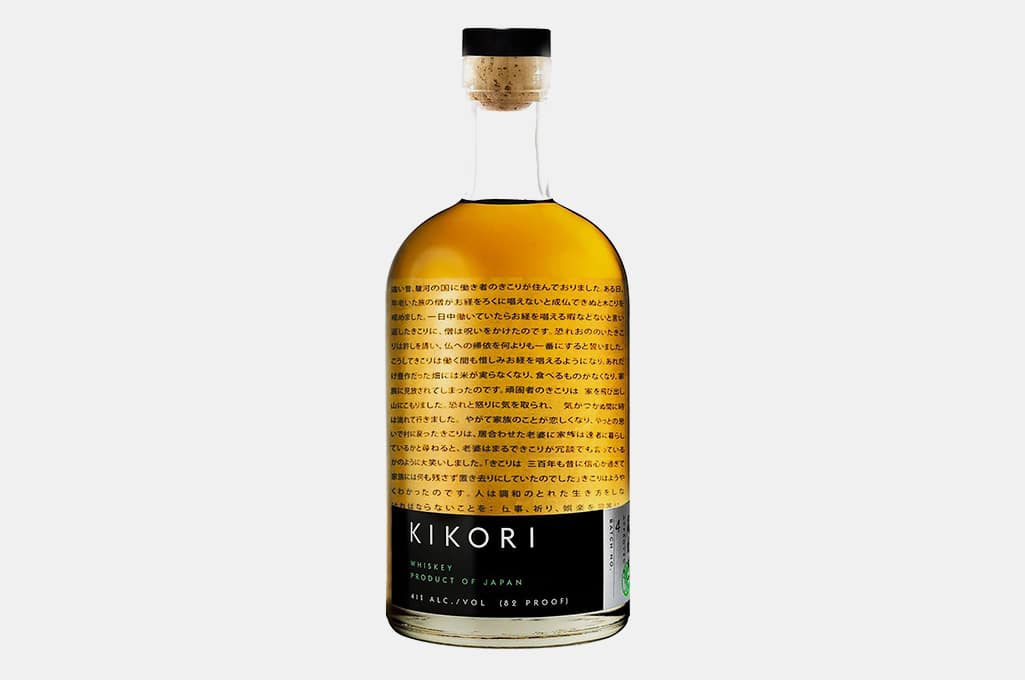 Kikori Japanese Rice Whiskey
Even on a list of particularly distinct whiskeys, Kikori Japanese Rice Whiskey stands out. Because it's distilled from fermented rice, all of the notes you usually expect from Japanese whiskey are turned on their head. The result is a strongly floral and herbal spirit that's lovingly balanced by aging in American, French, and Spanish oak barrels. If your father is one of those "I've had it all" whiskey drinkers, you'll still be able to surprise him with a bottle of Kikori.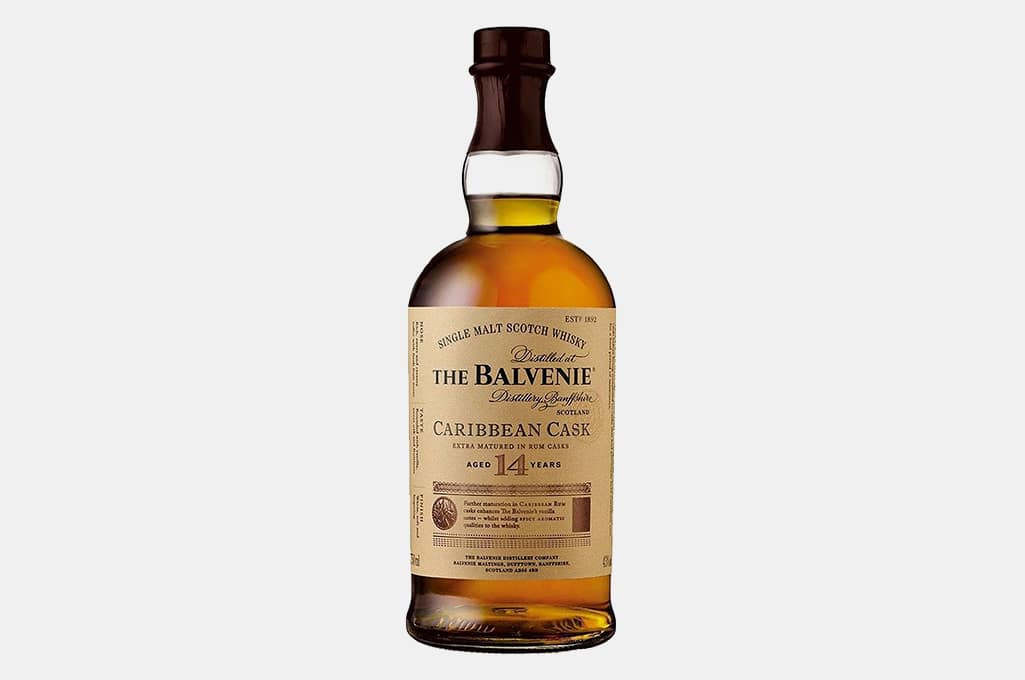 The Balvenie Caribbean Cask 14 Year Old Scotch
Each expression of The Balvenie scotch whisky is renowned for the distillery's signature smooth, honeyed, and subtle style. But if I had to choose just one of their spirits, it would be their Caribbean Cask every time. Aged for 14 years in Limousin oak to develop a mature complexity, it is then finished in hand-selected West Indian rum casks. As a result, the Caribbean Cask has a much fruitier aroma, with a rich coconut and caramel finish that lingers softly on the palate.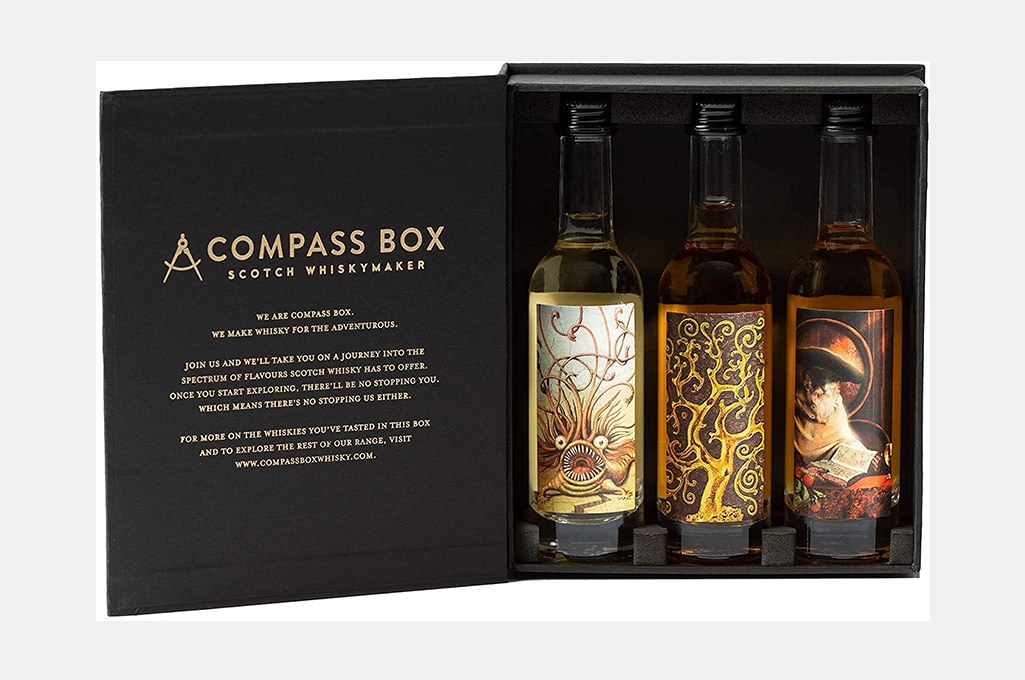 Compass Box Malt Whisky Collection
Why get dad just one whisky, when you could introduce him to three unique spirits? The Compass Box is a curious company that specializes in blending malt whiskeys from other Scottish distilleries, then aging them in specially selected oak barrels to add a distinct finish. In this, their Malt Whisky Collection, you'll get three of their most interesting drams: The super smoky Peat Monster, the aptly named Spice Tree, and the sweet wine-tinged Story of the Spaniard. It's a wonderful way to set up an impromptu Father's Day whisky tasting.
Disclosure: Clicking on these links and making a purchase may earn us a small referral fee, at no extra cost to you. Learn more here.
freestar.config.enabled_slots.push({ placementName: "gearmoose_leaderboard_btf", slotId: "gearmoose_leaderboard_btf" });