The Best Workout Gear To Start The New Year
Every year around this time, you'll start hearing about New Year's resolutions. And more importantly, about how over half of them fail within the first few months. But you know what? We'd rather stay away from the doom and gloom predictions and look towards what makes it easier and more possible to keep those resolutions.
To that end, we've collected the best workout gear from this year's releases all in one place for you. Because the more specific and committed you are to a workout plan in the new year—whether starting one for the first time, picking up where you left off, or aiming for new athletic heights—the more likely you are to achieve your goal. We hope this gear will help keep you motivated and in the groove.
Workout Shirts
Ten Thousand Lightweight Shirt
Ten Thousand is consistently making some of the best workout gear on the planet. Even their basics are made with such extreme attention to detail—and that's especially evident in their Lightweight Shirt. It's made with a featherweight 95 gsm polyester microfiber cloth, and then given a permanent anti-odor treatment courtesy of silver ions. Anti-chafe seams and tiny ventilation holes in the fabric make it simultaneously breathable and comfortable. In short: It's one of the best possible t-shirts to wear while you're putting in the work.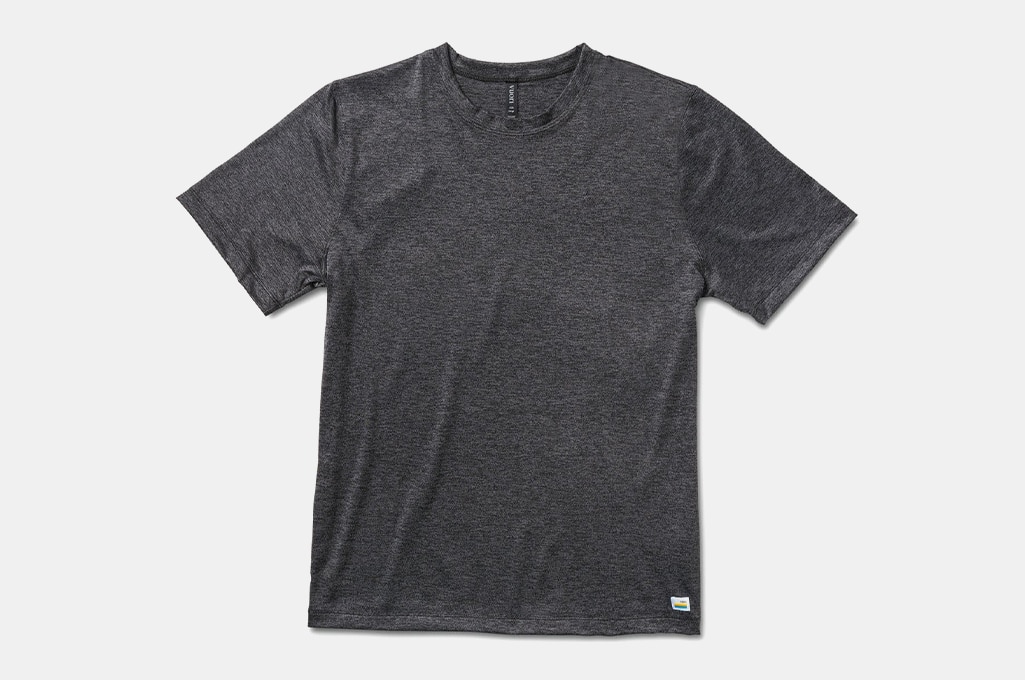 Vuori Strato Tech Tee
And if you're looking for an outdoor workout shirt, Vuori's Strato Tech Tee has got you covered. It's equipped with four-way stretch thanks to a little bit of elastane in its polyester fabric, and does an excellent job of moisture wicking and temperature regulation. That's all in addition to anti-odor and sun blocking properties, making this the shirt of choice for walking, hiking, and biking. But really, it's so darned comfortable that you might want to get two and turn one into your everyday shirt—especially since it's available in nine cool colors.
Workout Shorts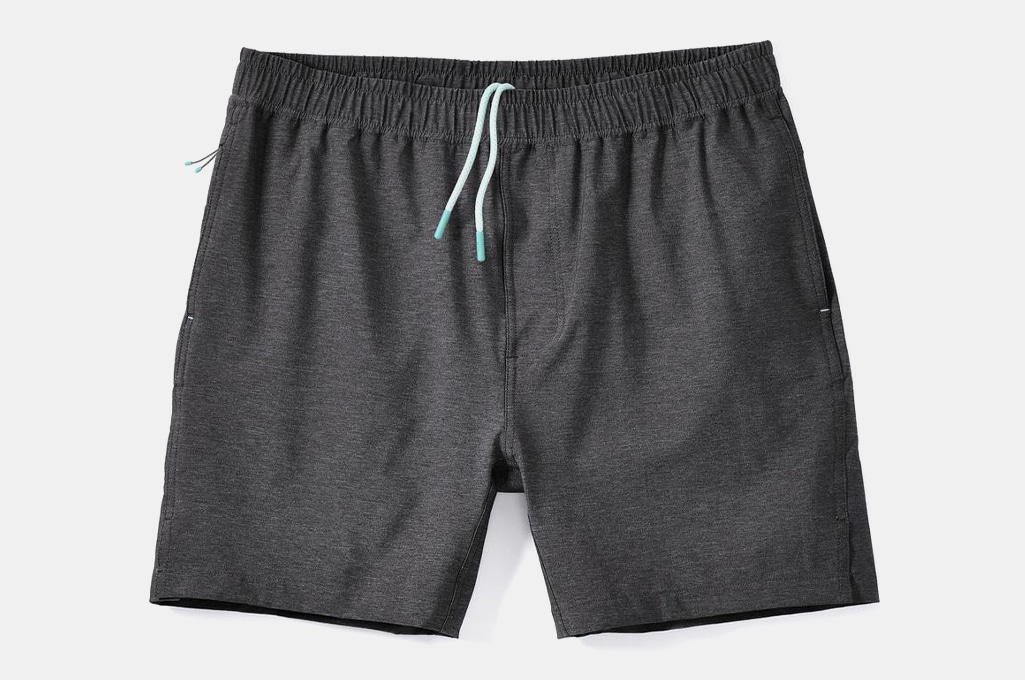 Myles Momentum Shorts
A good pair of shorts will keep you moving and give you the space to carry all your essentials to and from the gym. Myles' Momentum Shorts do just that, with deep and mesh-lined hand pockets as well as a hidden, zippered, no-bounce pocket on the side. That's all in addition to a lightweight and stretchy fabric that's versatile enough for stretching, sprinting, jumping—basically any activity you can think of. And if you'll be roughing it out in the rain or snow, the durable water repellent treatment will keep your goods safe and dry.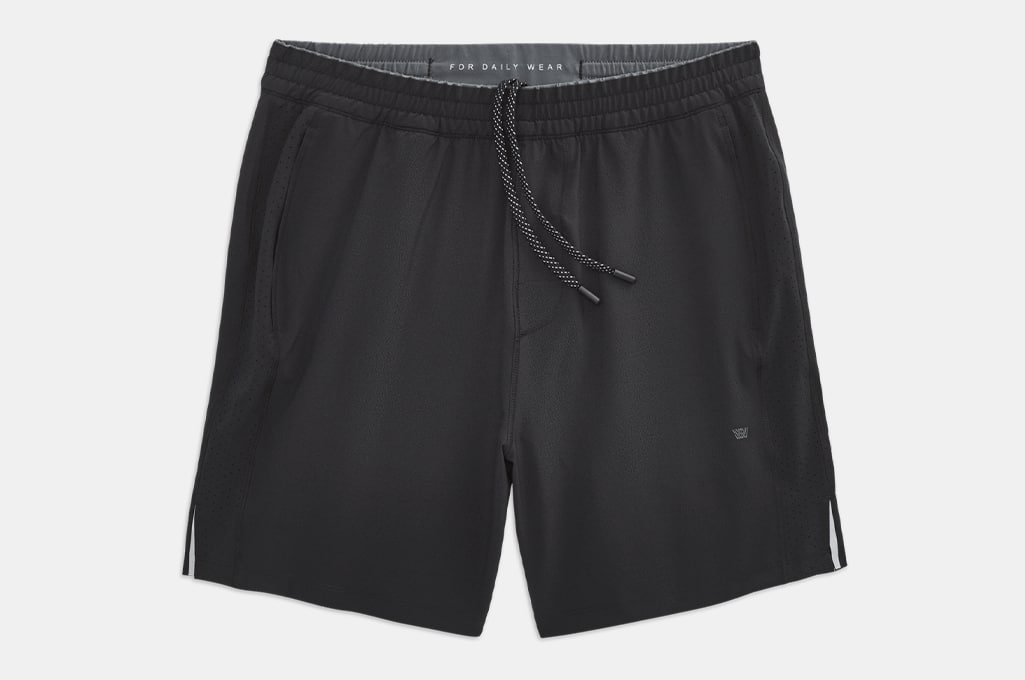 Mack Weldon Stratus Active Shorts
The core of Mack Weldon's latest Stratus Active Shorts is a proprietary type of polyester that they're calling 37.5. It's specially designed with active microparticles that help maintain a microclimate right next to your skin, effectively insulating you while keeping you dry and at a comfortable temperature. That's combined with a generous four-way stretch thanks to a hefty portion of spandex in the fabric blend. But what might be most impressive is how good these shorts look, thanks to zippered side pockets and a hidden back pocket that keep these shorts' lines clean and smooth even when they're loaded with your keys and phone.
Workout Shoes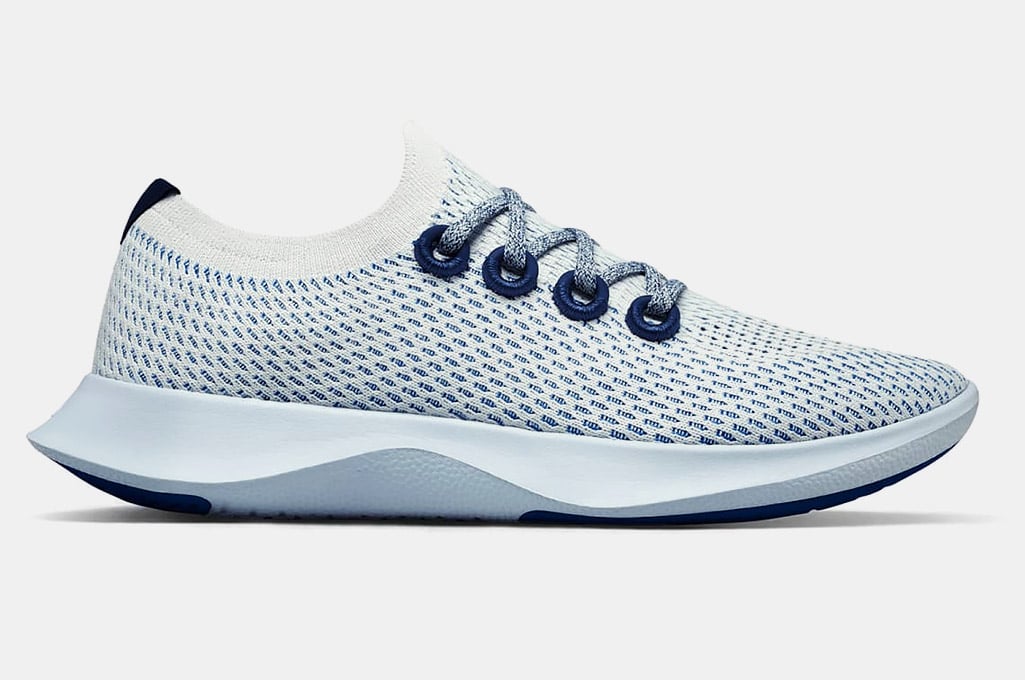 Allbirds Tree Dashers
In case you haven't already been introduced to Allbirds, the first thing you should know about the company is that it's one of the most eco-friendly shoe makers in the world. The second thing you should know is that they make amazingly detailed, technical, and comfortable shoes for any activity you can think of. Their Tree Dashers are the latest innovation in running technology, offering impressive support and responsiveness while also being entirely carbon neutral. Castor bean insoles, sugarcane midsoles, wool heel cups, and eucalyptus tree uppers make these shoes both amazingly functional and environmentally responsible, so you can feel as good about buying them as you do wearing them.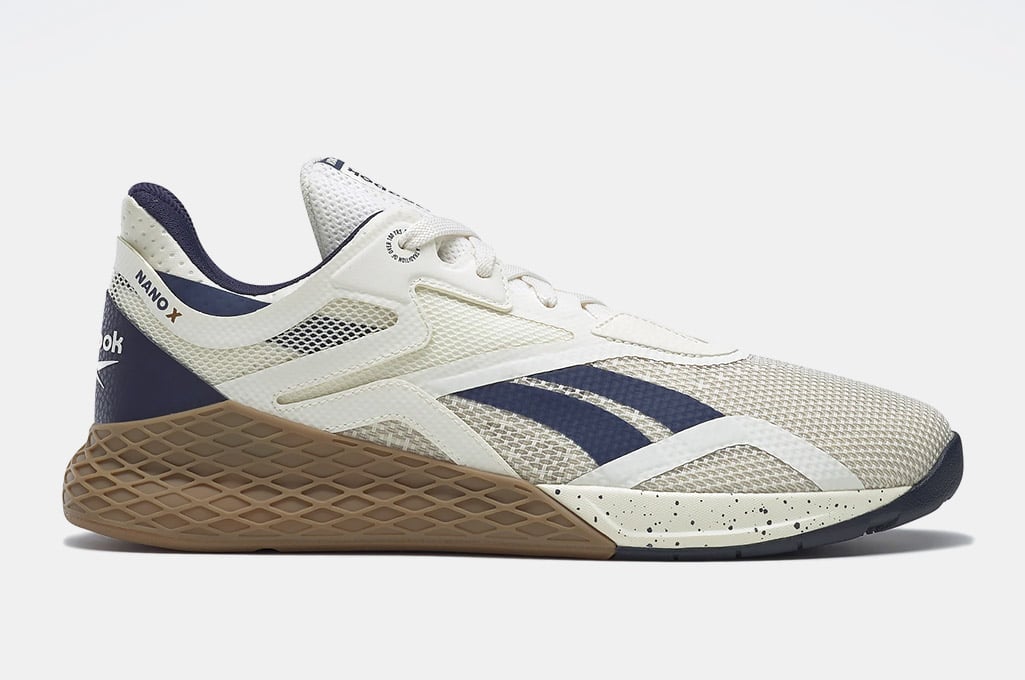 Reebok Nano X Shoes
Look into the corners of any Crossfit or weightlifting gym in the past 10 years, and you're likely to find a few pairs of Reebok's original Nano shoes. Now, to honor this iconic active lifestyle shoe's tenth anniversary, Reebok has given the shoe a high-tech makeover that makes it even better for all your gym-going needs. A flexible woven textile upper provides both support and stretch for your toes and insoles, while a high density foam collar gives maximum ankle stability. That's all paired with a minimal drop outsole that's perfect for heavy squats and deadlifts.
Workout Pants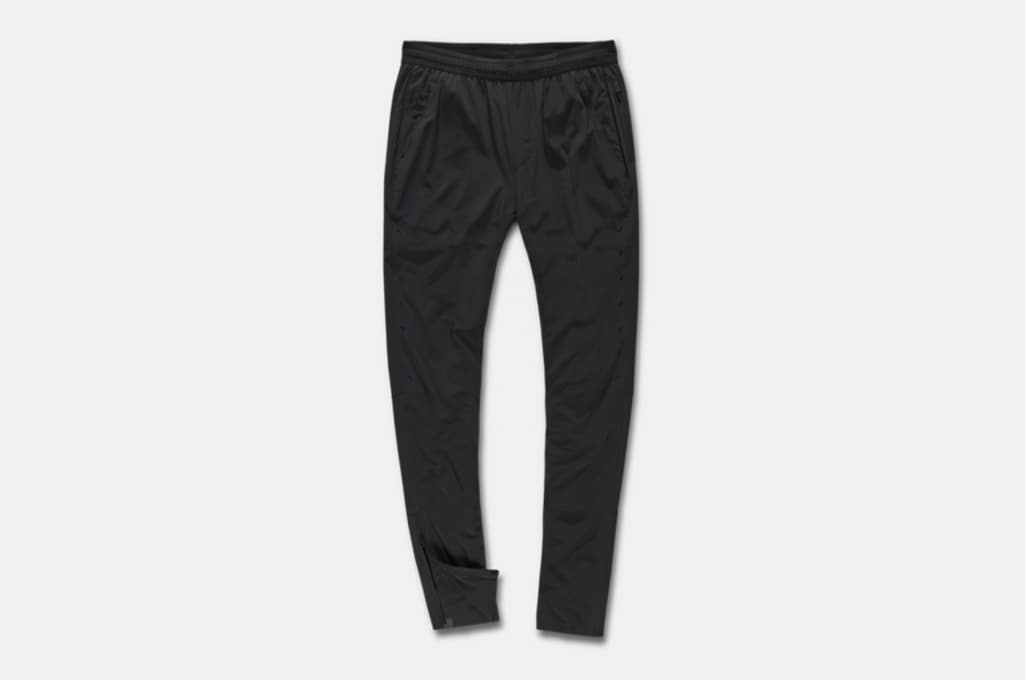 Ten Thousand Session Pants
Whether you're layering them as warm-up pants or wearing them through an entire workout, Ten Thousand's Session Pants have what you need. They're made of a stretchy and cling-free fabric that's comfortable next to the skin or over a pair of shorts. And the fabric has the double benefit of being moisture wicking and quick drying to keep you comfortable no matter how hard you work out. A permanent silver ion anti-odor treatment keeps them funk free, too. Top that all off with immaculately designed pockets that keep your keys and phone secure even while jogging, and you get one of our favorite pairs of training pants around.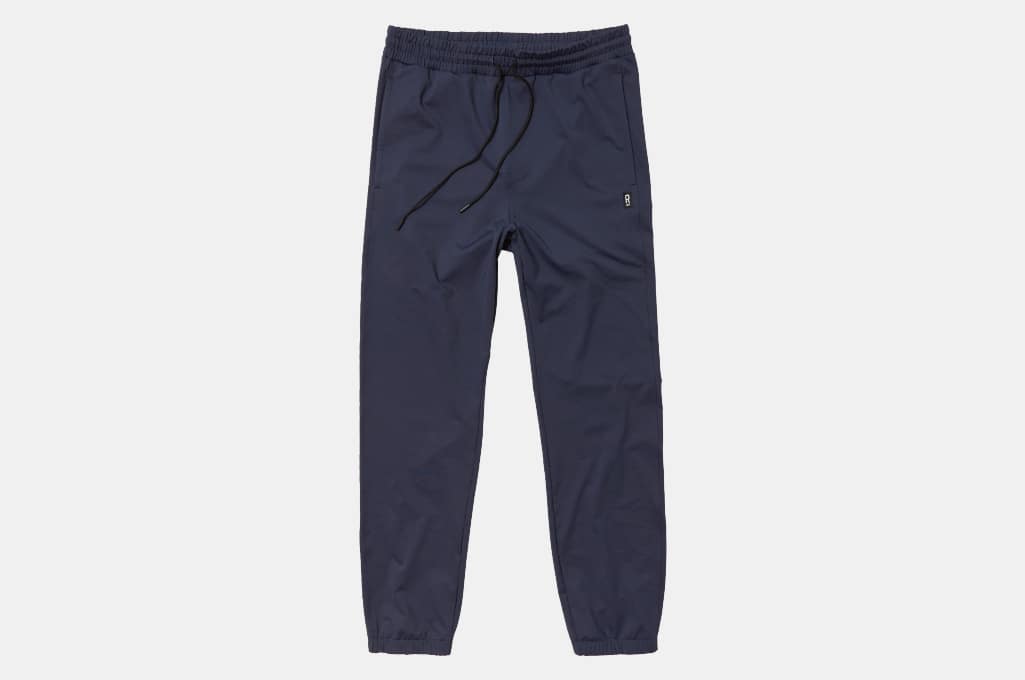 Rhone Essentials Training Sweatpants
Debuting at the end of the year, Rhone's new Essentials collection of training gear reimagines what it means to create functional, durable, and responsibly-produced workout clothes. Their Training Sweatpants are a great example: They're made with recycled polyester and given the simple details of a media pocket and adjustable waistband. These are decidedly no-frills pants that get right down to business, at a fair price that means you could pick up a couple of pairs to alternate throughout the week.
Workout Accessories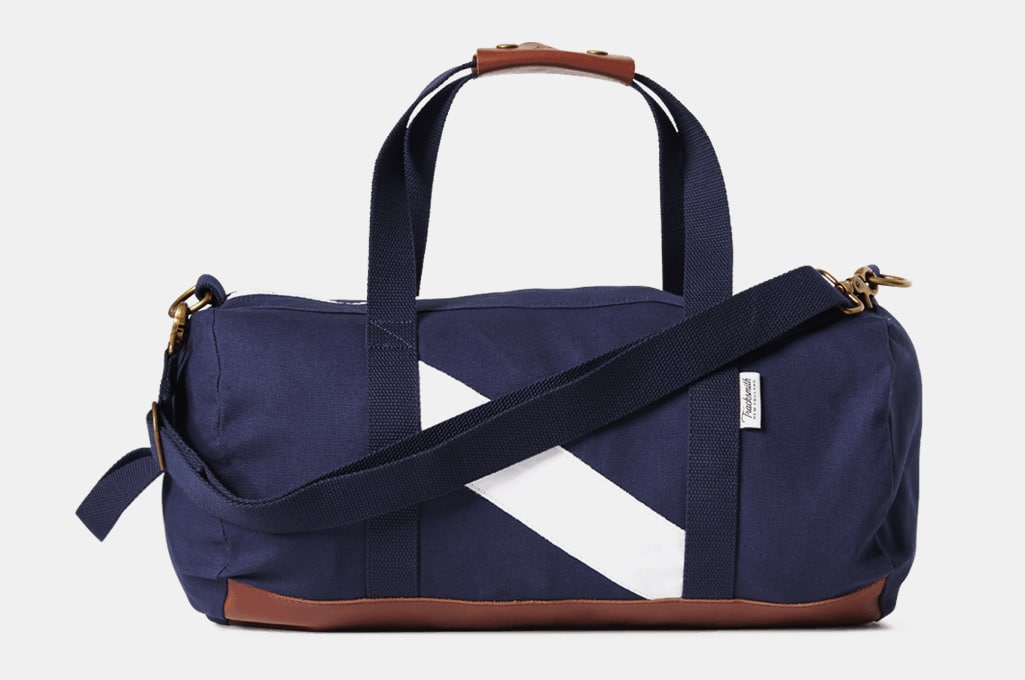 Tracksmith Club Duffel
Finding the right bag to store your workout gear in can be something of a Goldilocks situation. Many bags are too small, and more akin to a briefcase or tiny backpack. The other side is way oversized, and it's not like you need to carry an entire gym with you everywhere you go. But Tracksmith's Club Duffel is right in the middle: Big enough for your shoes, toiletries, and a day's worth of workout gear—but no more. It's just right for your daily grind, and made from durable heavyweight canvas and leather that guarantee it's ready for the long haul.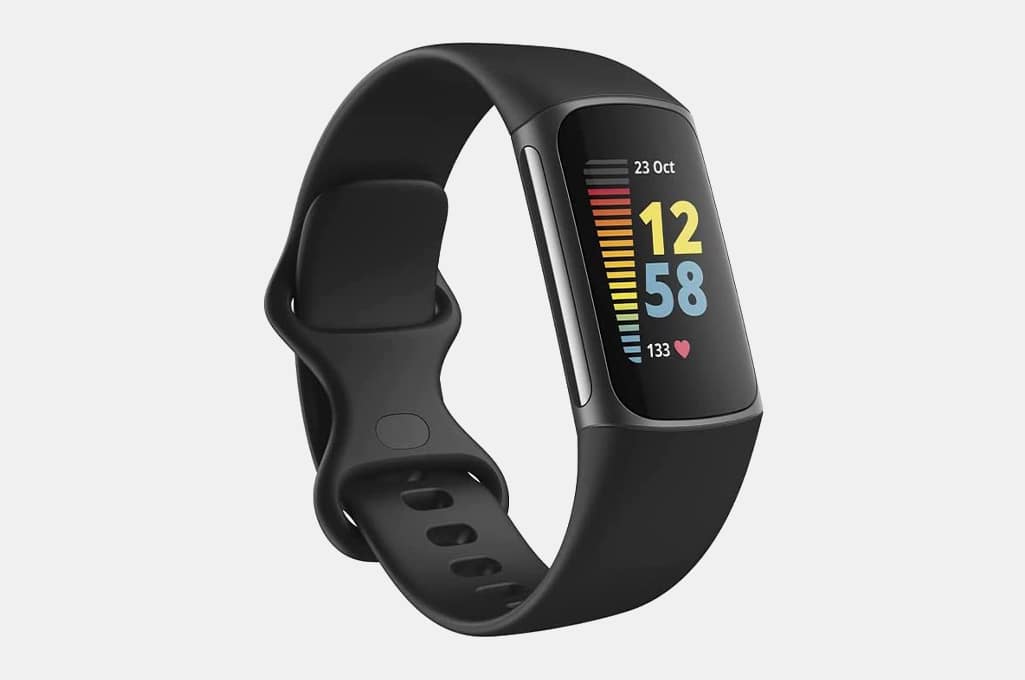 Fitbit Charge 5
The original Fitbit revolutionized the exercise world by offering minute-to-minute tracking of your activities. Generations later, the Fitbit Charge 5 takes all the features of the original and cranks them up to 11. Between its built-in GPS tracker, daily stress management scores, and 24/7 health metric tracking, it's a full solution to keeping yourself on track for your fitness goals. That's all wrapped up with a battery that can last for an impressive seven days, too.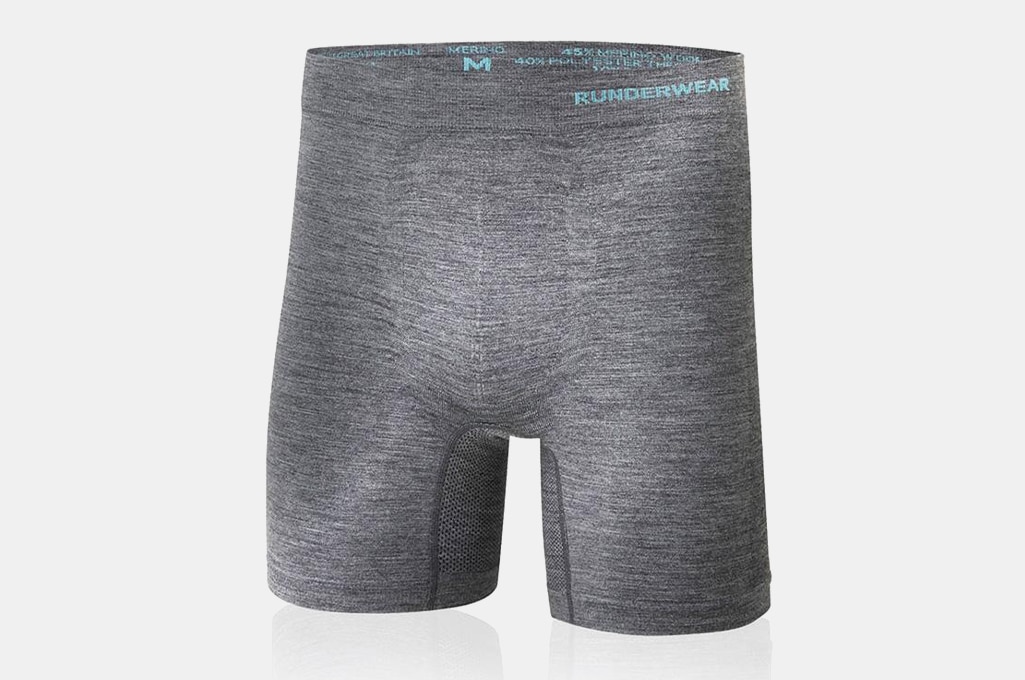 Runderwear Merino Running Boxers
If we had to nominate one animal as the most important for functional clothing, it would have to be the merino sheep. Their wool is like no other material on Earth, offering an unbeatable combination of temperature regulation, moisture wicking, and anti-odor properties. It's super comfortable next to the skin too, as evidenced by Runderwear's Merino Running Boxers. They're the nicest thing you can do for your downstairs.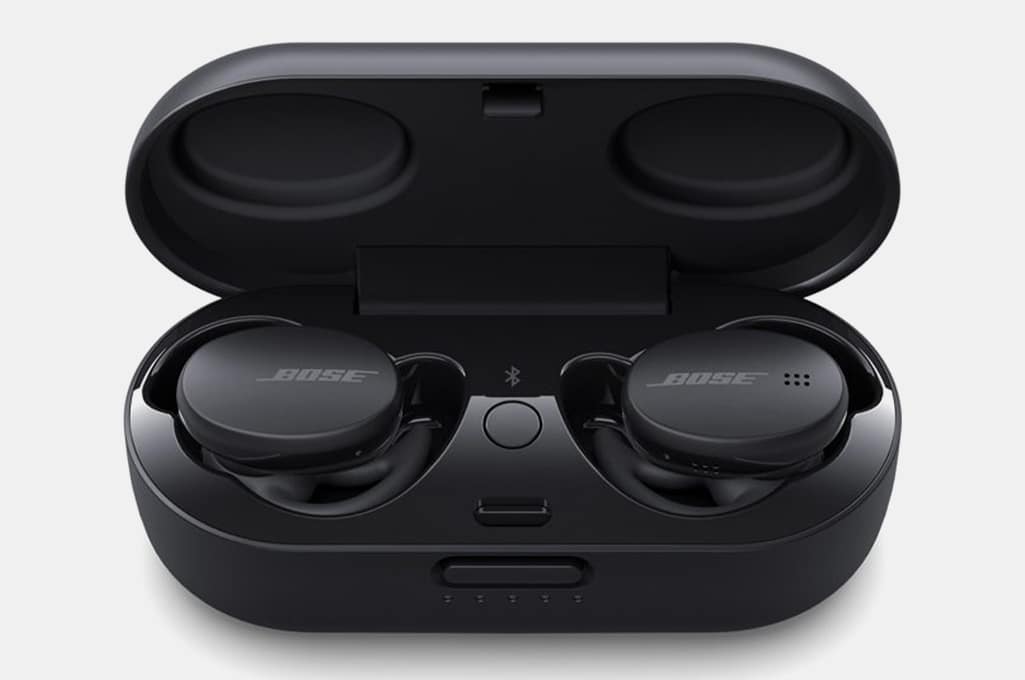 Bose Sport Earbuds
If you're running outdoors or lifting in a gym, you don't really want to completely block out noise—knowing when a car is about to turn in front of you or a barbell is rolling your way is pretty important. That's part of why Bose's Sport Earbuds are so awesome: They deliver excellent sound quality with noise dampening that still lets you remain aware of your surroundings. That's in addition to a stay-put design that can stand up to even the most vigorous workouts.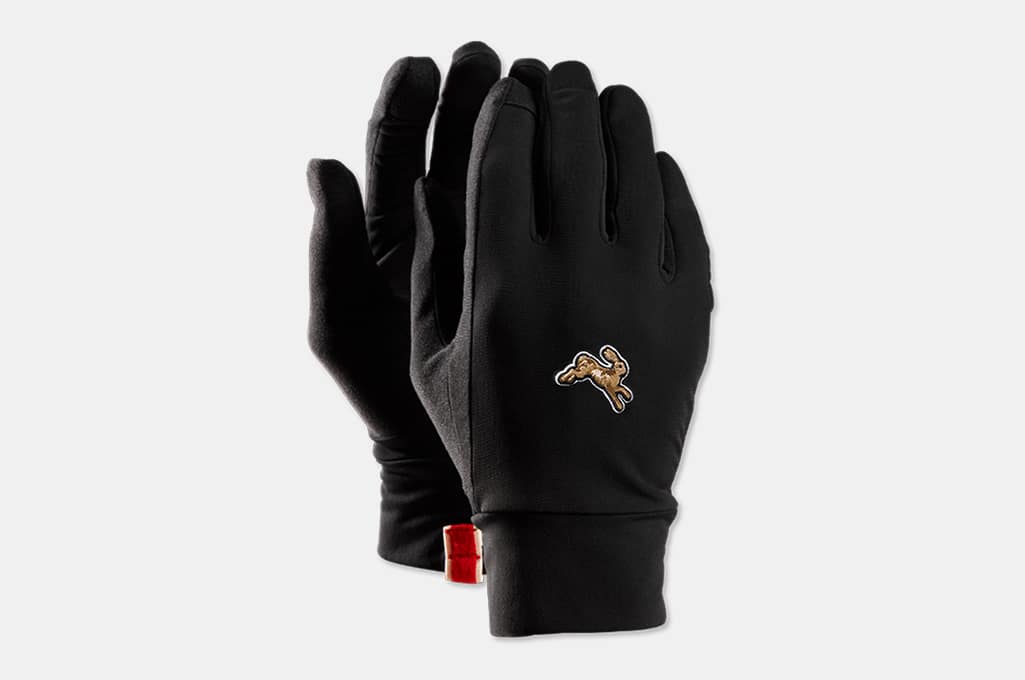 Tracksmith Inverno Gloves
What's the hardest part of starting up a running habit in the middle of winter? We contend that it's dealing with the inevitable snot that comes with the territory of cold weather running. Tracksmith's Inverno Gloves are designed with this in mind, with a soft brushed fabric back for mopping your nose without ruining your running gloves. Plus, pointer finger and thumb touchpads let you operate your smart phone without having to expose your hands to the cold.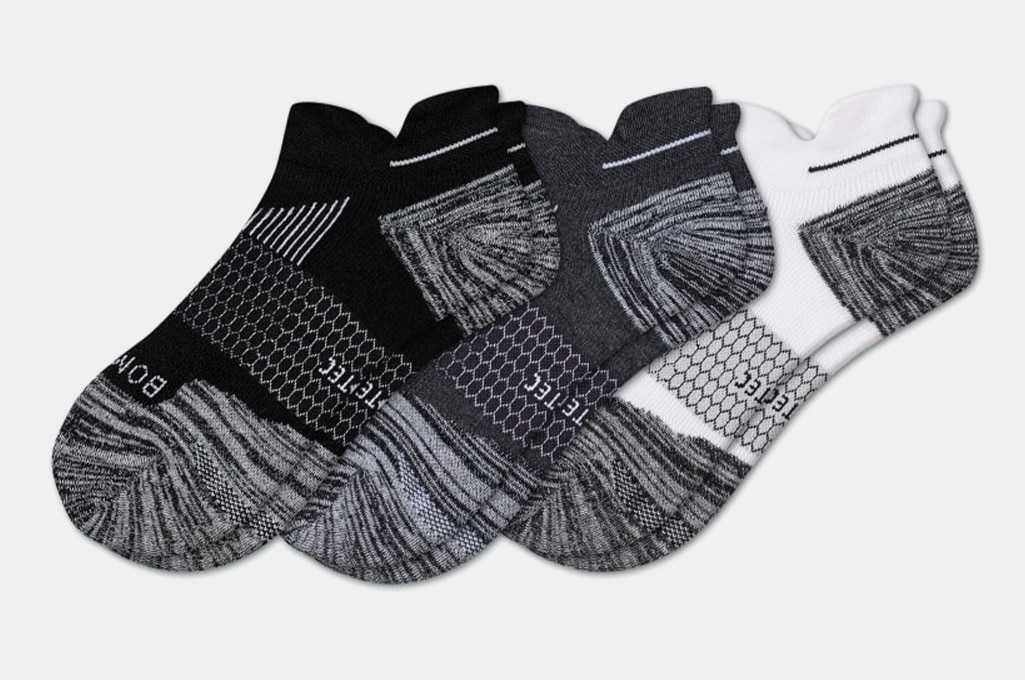 Bombas Performance Running Ankle Socks
Making the switch from any old sock to a performance workout sock will make a world of difference for your comfort and motivation to keep exercising. Bombas' Performance Running Ankle Socks are one of the best deals you'll find to keep you moving, with three pairs of their excellent socks for under $50. They're lightweight, cushy, durable, and breathable—all the things you want in a pair of workout socks.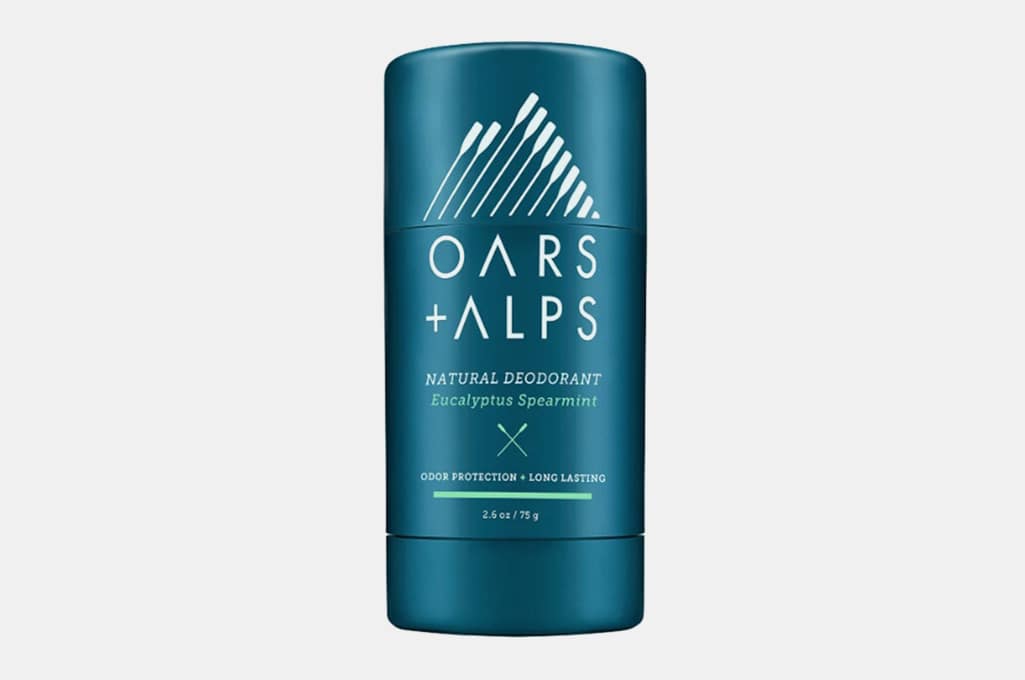 Oars + Alps Natural Deodorant
Most deodorants marketed for athletes are packed with unnatural ingredients, especially aluminum. But over time, all those added ingredients start to make deodorants less effective at blocking sweat and odor in your pits. Oars + Alps is a completely natural deodorant, and an excellent alternative to the everyday sticks you'll find in drug stores. It's super effective after a detox period from aluminum, and once you start using it you'll never want to go back.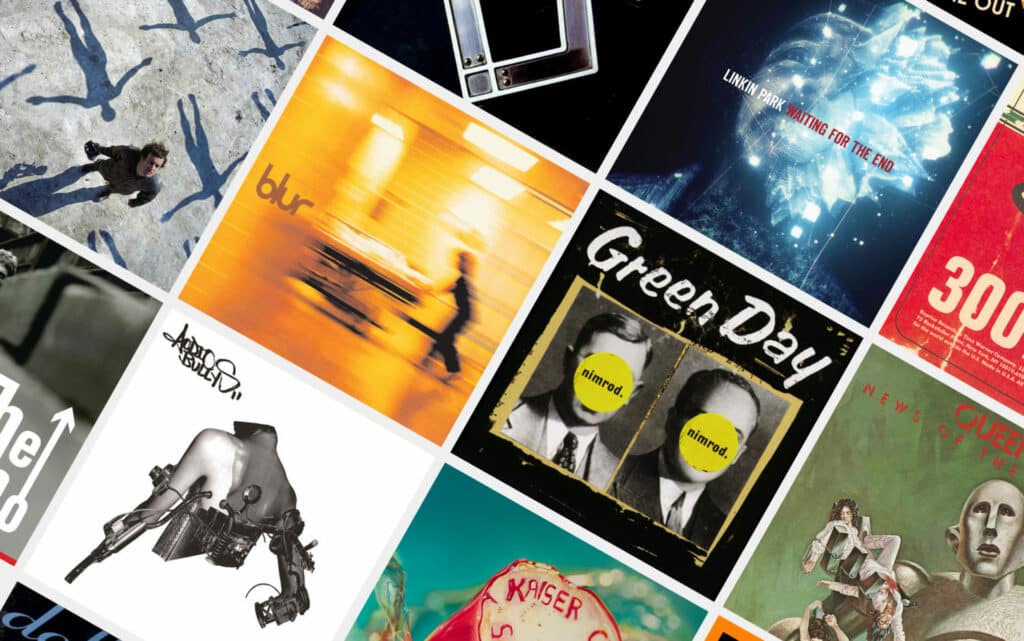 Workout Playlist
And what's the best way to get yourself off the couch and in the mood for today's workout? A bangin' playlist. To round everything out for you, we've collected an hour and a half's worth of motivating songs. It'll get you from bored and stressed to invigorated and ready to go, then see you through your workout from beginning to end. Now get out there and get your new workout program started.
Disclosure: Clicking on these links and making a purchase may earn us a small referral fee, at no extra cost to you. Learn more here.