25 Father's Day Gift Ideas
With Father's Day marked on your calendar and rapidly approaching, you needn't resort to dropping your life savings on a gift for your dad. He probably loves you anyway. But you should definitely purchase something for the man that more than likely took you on your first road trip and bought you your first beer.
Whether your father is an avid outdoorsman, and everyday carry junkie, a whiskey connoisseur, or anything in between, you'll find something here for him, yourself, and a few friends who may have been like a father to you. We know you're busy with the daily grind, so we've done the heavy lifting for you with this list of 25 Father's Day gift ideas that your dad is sure to love — carefully-selected by us from some of our favorite brands in the business.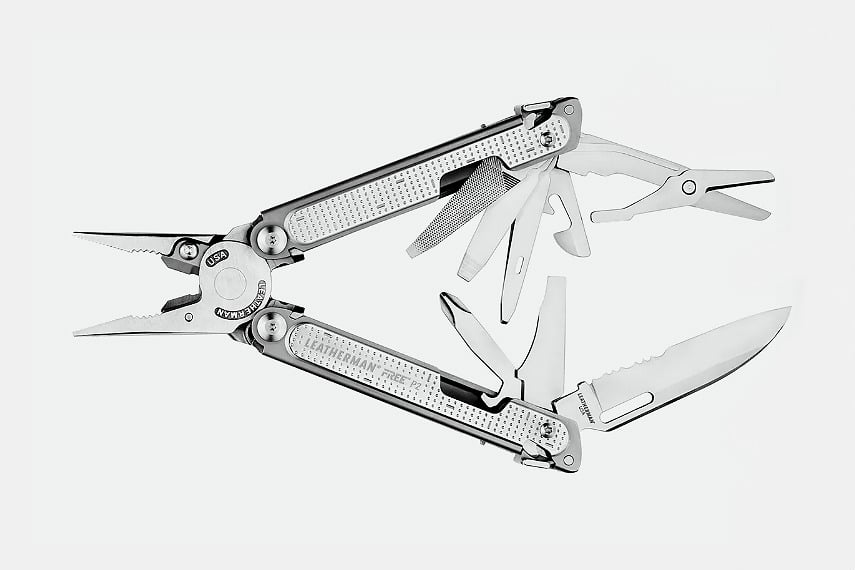 Leatherman Free P2 Multi-Tool
With 18 handy tools (pliers, knife, screwdrivers, bottle opener, and more) in a package tiny enough to fit in your front pocket, you can't go wrong with this high-quality multi-tool, designed using customer feedback collected over 35 years.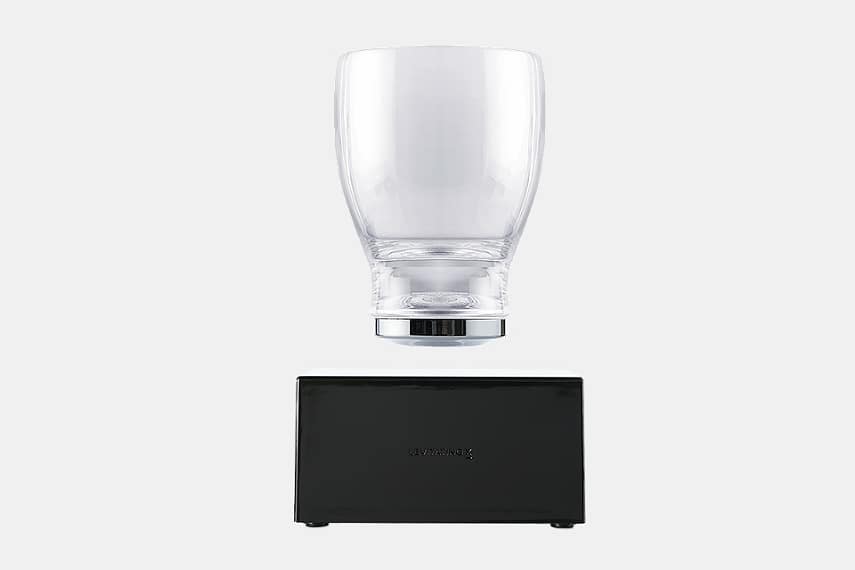 Levitating Whiskey Cup
This handsome whiskey glass does does indeed levitate, eliminating the worry of water rings on your antique mahogany coffee table. You simply place the metallic bottom of the cup over the base to initiate levitation, along with plenty of admiration from delighted onlookers. Fill the 12-ounce, shatter-proof plastic cup with your favorite beer or whiskey and start defying gravity.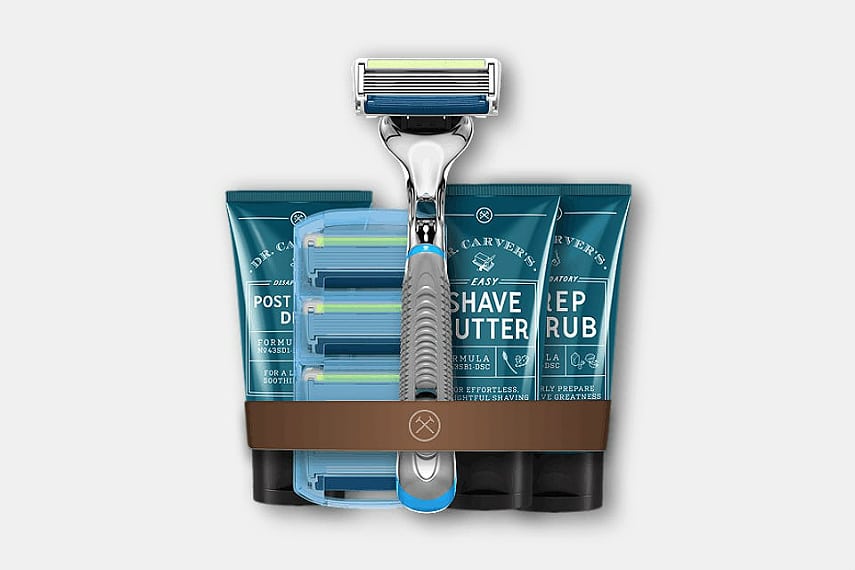 Dollar Shave Club Shaving Kit
The ultimate shave starter set including a six-blade Executive stainless steel razor with trimmer edge, pre-shave scrub, shave butter, moisturizing aftershave, and new razor cartridges every month.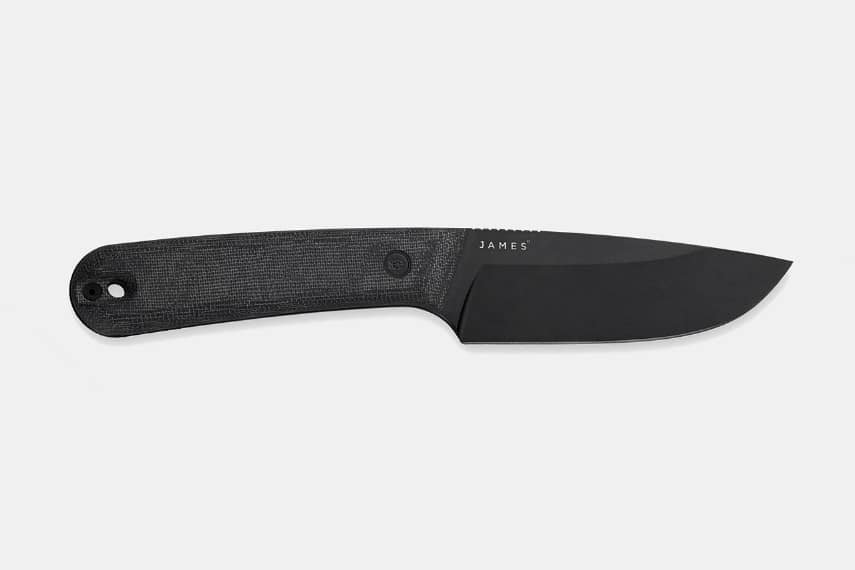 The James Brand Hell Gap Knife
Named after the Hell Gap arrowhead site in Platte County, Wyoming, the 7.8-inch modified drop point fixed-blade is crafted in the USA from matte black Crucible S35vn stainless steel and features canvas Micarta scales for a superior grip while slicing food at the campsite.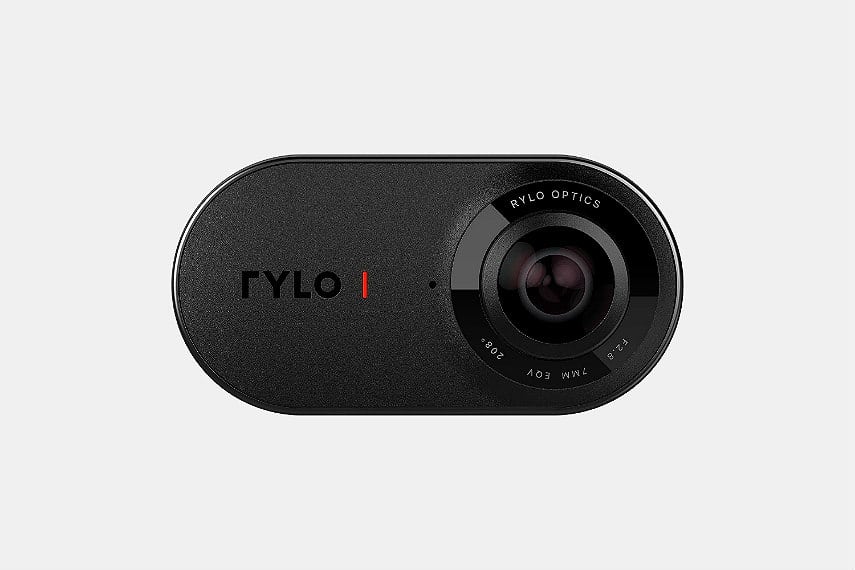 Rylo 360° Action Camera
Rylo certainly doesn't pull any punches with this hi-res hand cam designed to capture your every adventure in 360 stunning degrees. Breathtaking 5.8K HD video, fully immersive, 360° spherical video, dual wide-angle lenses, and the integrated horizon-level tech for steadicam functionality will only improve the odds of dad's next epic video going viral on YouTube.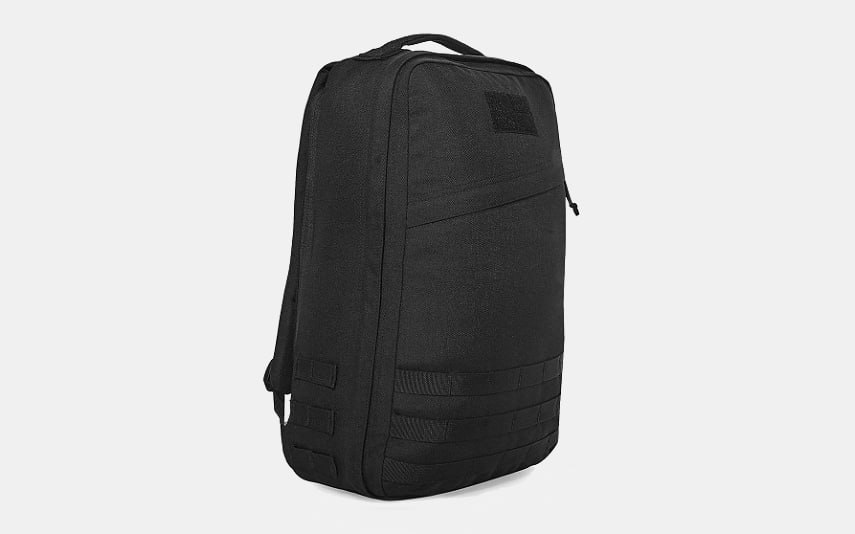 GoRuck GR1 Rucksack
The warzone-friendly GoRuck GR1 offers Special Forces-grade durability in a minimalist 21-liter design. Exterior features include an easy-access front slant drop pocket and triple-row MOLLE webbing for gear attachment. Its covert bombproof laptop compartment sits against the rear of the pack and can accommodate laptops measuring up to 15 inches or a hydration pouch of your choice.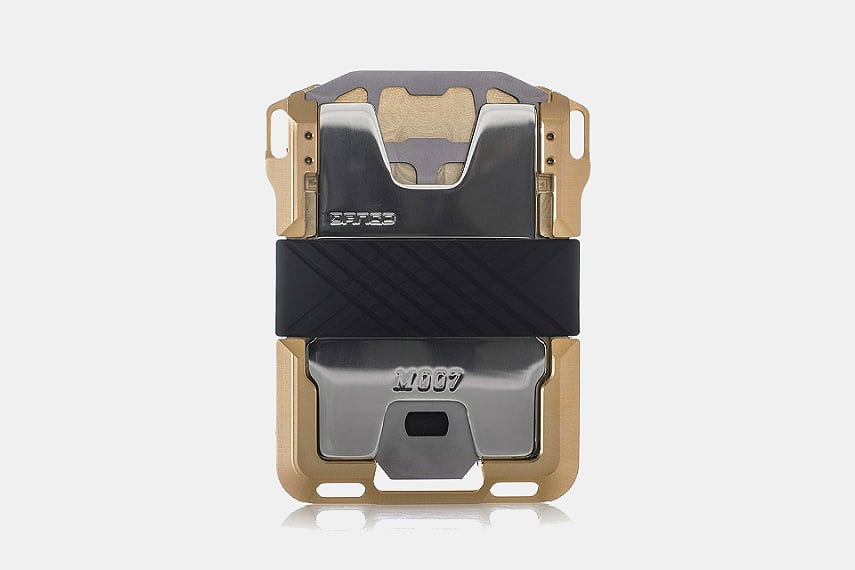 Dango M007 Maverick Wallet
There is the classic leather bifold your dad more than likely currently carries, and then there's the Dango M007 Maverick Wallet, a truly badass and functional addition to his everyday carry. The Dango M007 Maverick Wallet features a unique, tough heat-treated multi-tool at the ready, with tools ranging from a nail pryer to a seatbelt cutter.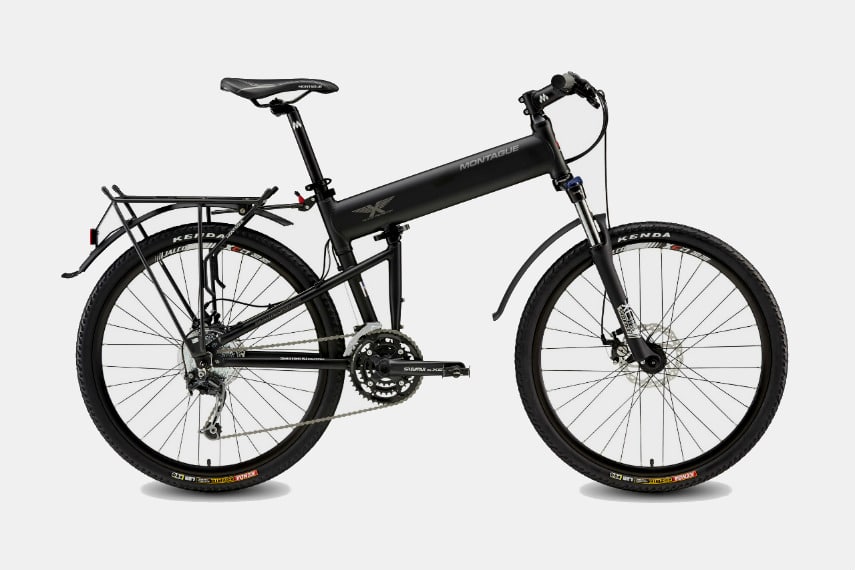 Montague Bikes Paratrooper Pro
Originally intended as a quick-fold option for paratroopers exiting military aircraft, this isn't some novelty bike made from cheap parts. You get the same quality components as a standard mountain bike with 27 speeds, 26-inch wheels and 100 millimeters of travel on the fork suspension, all in a 31-pound package. The only difference between this and any other high-quality mountain bike on the trail is this one folds up for easy storage.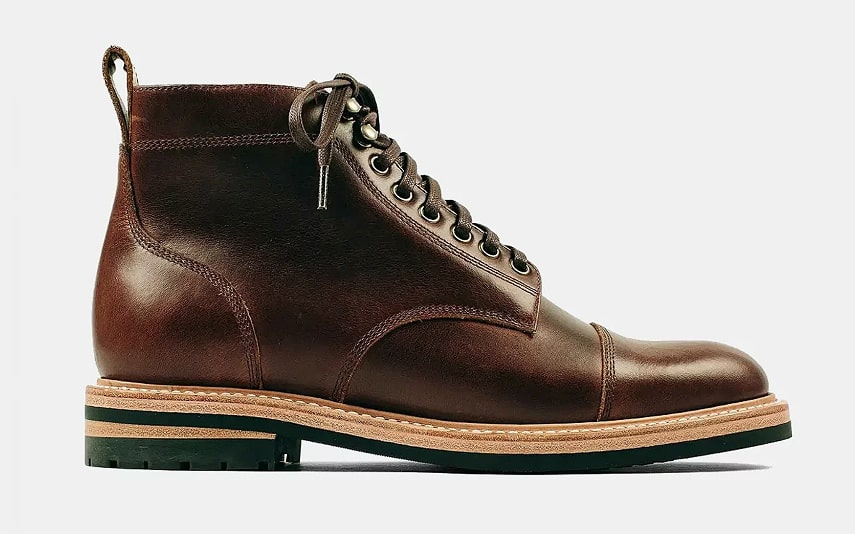 Taylor Stitch Moto Boot in Whiskey Eagle
Made with incredibly rich Whiskey Eagle leather that's bound to break in nicely over time, the use of handmade construction and a rich natural pigskin lining means these moto boots are bound to sharpen up any outfit, from a khaki cotton suit to a pair of Taylor Stitch denim and a rugged short-sleeve henley. Goodyear welt construction means you'll have 'em for years, too.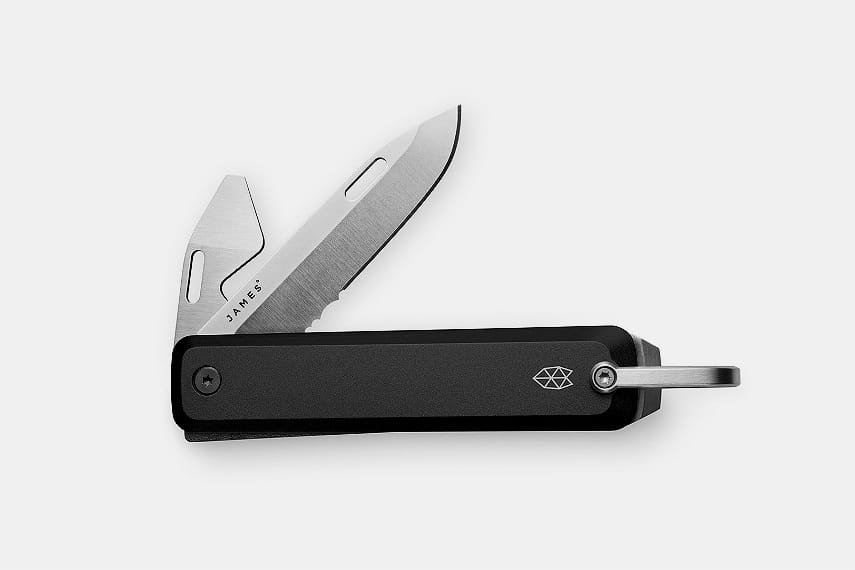 The James Brand Ellis Knife
The James Brand Ellis Knife is a smart addition to any everyday carry setup, and you can do that for under $100. In fact, it's more than just a knife — it's a durable, functional multi-tool that incorporates a knife, a flathead screwdriver and a bottle opener, among other handy and downright useful tools. As the brand points out, it'll fit with ease in your pocket or on a lanyard, and it'll slide easily into an exterior pocket of your weekender bag.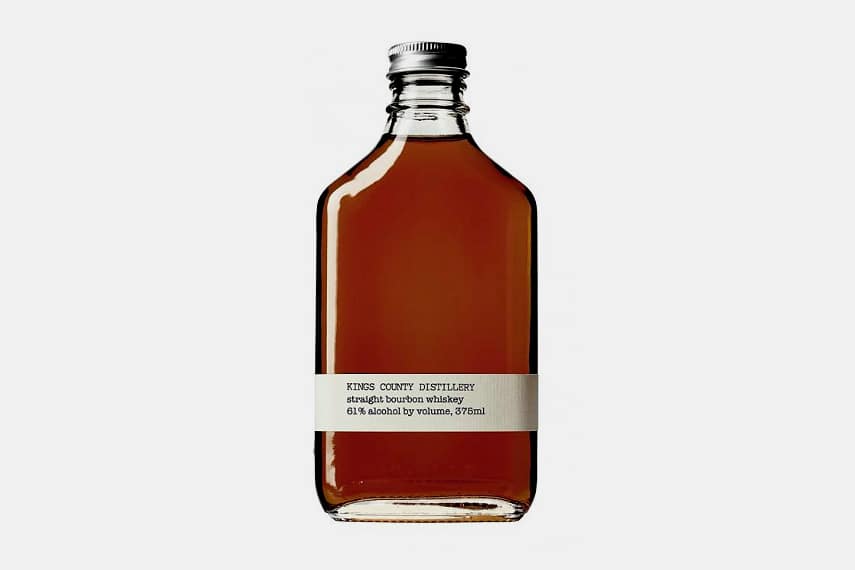 Kings County Straight Bourbon Whiskey
Kings County's flagship product is its Straight Bourbon Whiskey, made with unique ingredients like New York corn. It also doesn't hurt that the packaging is all old-school cool — this bottle will taste delicious and look great on dear old dad's home bar.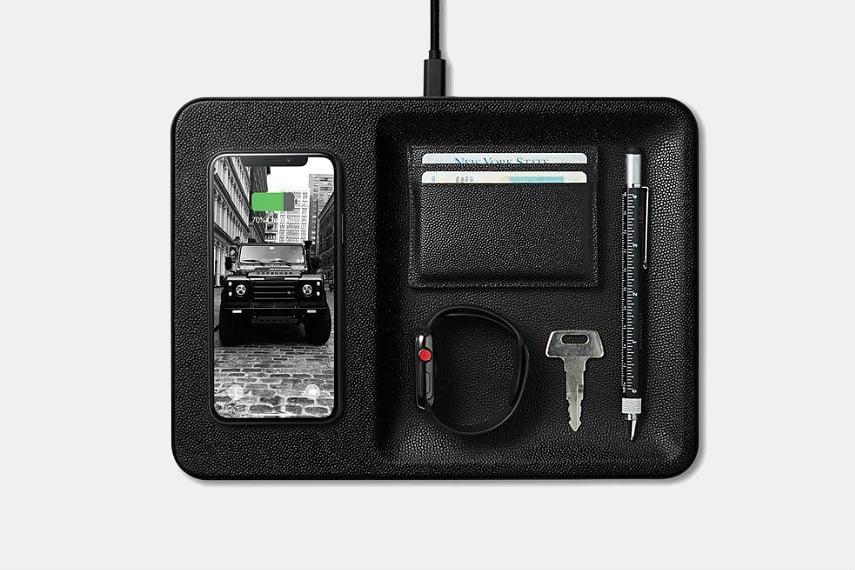 Catch:3 Wireless Charging Tray
The Catch 3 Wireless Charging Tray is made from premium pebble-grain leather and features wireless charging that's both certified and fast. Plus, it's got enough space for a set of keys and the slim leather card case of your choice.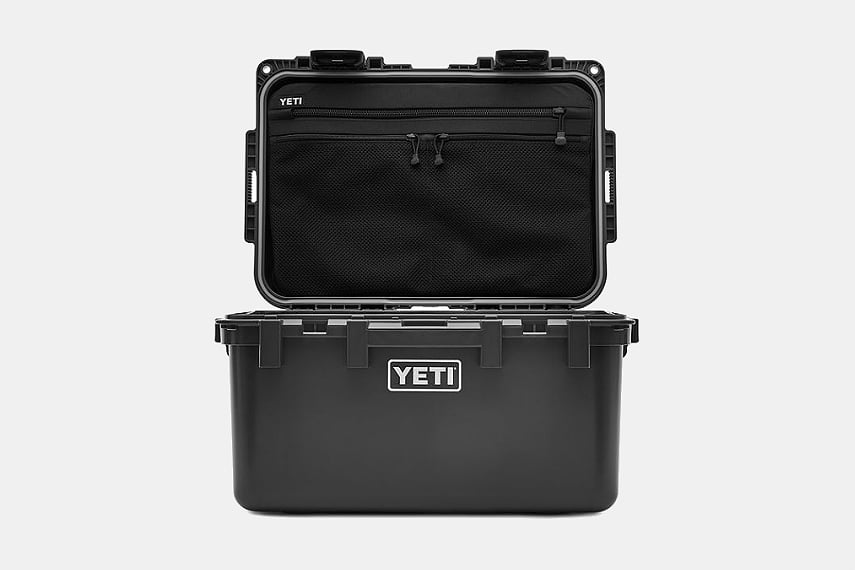 Yeti LoadOut 30 GoBox
It looks like your typical Yeti cooler but instead of insulation, there's more room for your gear. The lift out caddy and divider keep everything organized in the main compartment, while a zippered area and two mesh pockets within the lid hold smaller, lighter stuff. The underside of one box nests in the lid of the next so the back of your truck stays organized too.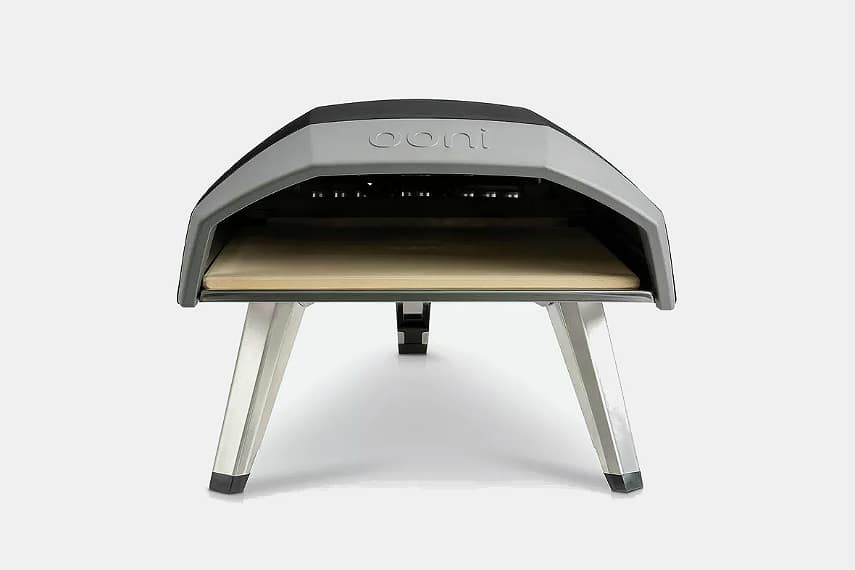 Ooni Koda Portable Pizza Oven
The Koda portable pizza oven from Ooni is a propane-powered and sleek-looking beast that fires up to 932°F and cooks a Neapolitan-style pie in one minute. The compact size, twenty-pound weight, and basically non-existent assembly make the oven an anywhere, anytime kind of appliance.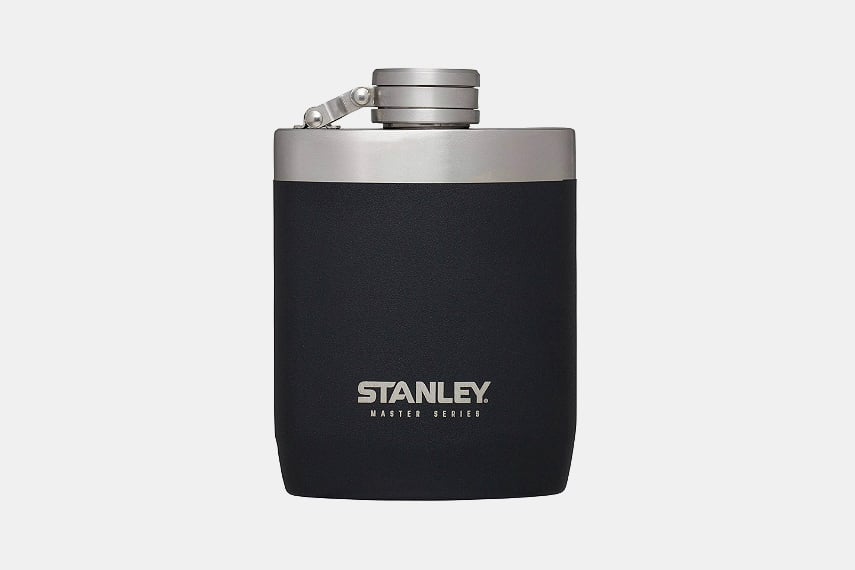 Stanley Master Flask
A cold rolled 18/8 steel construction and a foundry black powder coat make the Master Flask indestructible and thoroughly handsome. Its curved to fit perfectly in a back pocket and will inconspicuously carry eight ounces of your favorite bourbon or scotch, while a knurled cap provides superior grip between sips.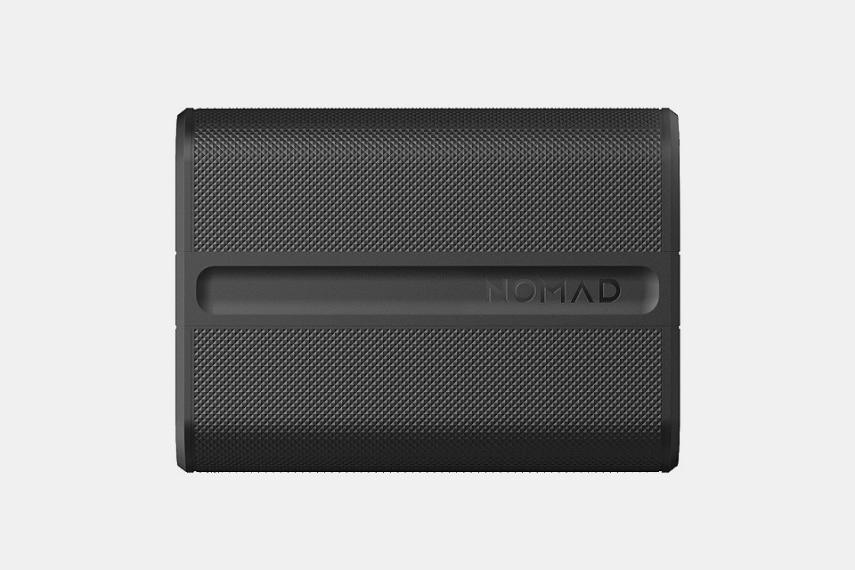 Nomad PowerPack
As the name implies, this charger is meant to travel with you. The ultra-rugged design relies on a durable, polycarbonate frame to resist breaking if dropped. It also features two 3.0A high output USB-C ports and a legacy USB-A port, and it delivers 3.5x charging for your iPhone 8. If you're worried about losing your power pack, the inclusion of the Tile app that alerts you of location whenever anyone in the Tile community is in proximity to the lost charging pack.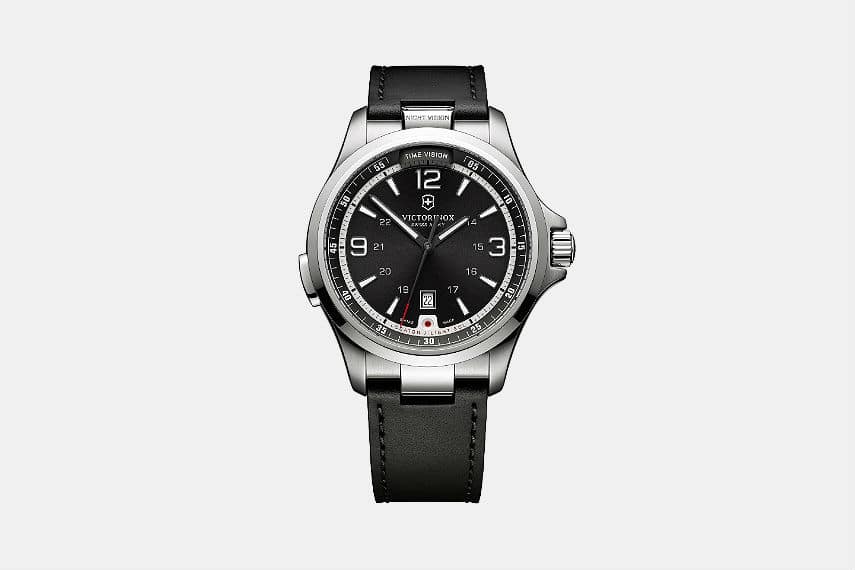 Victorinox Swiss Army Night Vision Watch
The Victorinox Night Vision Watch is made to handle anything and get the job done, in style, of course. The olive rubber strap is unique, sturdy and super-functional, the ideal pairing alongside the rugged 42mm case. The innovative LED system should also help tremendously in even the darkest conditions — and it's all backed by the quality and utility that comes with the Victorinox name.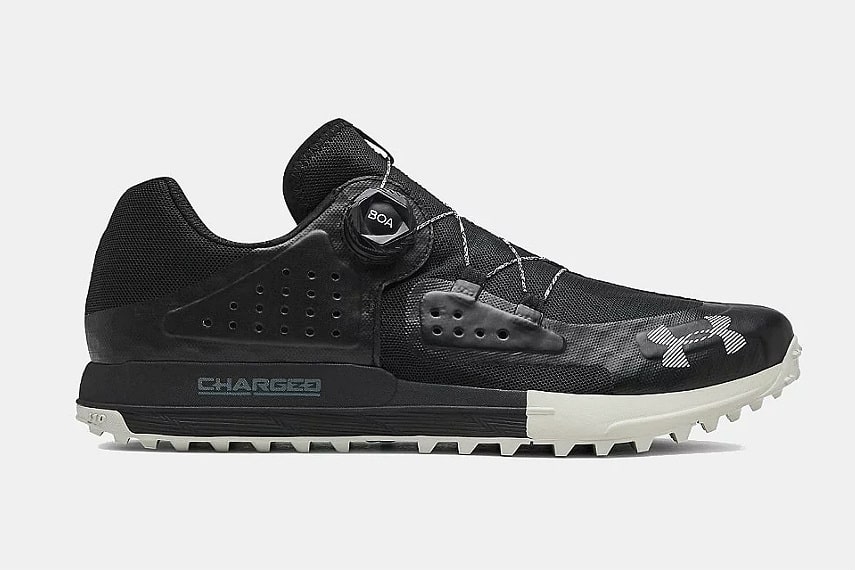 Under Armour Syncline Fishing Shoes
Dealing with water is the main focus here, with a dual layer mesh upper and drainage ports to let water escape. The speed closure system stays secure even when submerged and the plush foam collar cuts down on heel slippage. For grip on slippery when wet surfaces, the lug outsole is made from high-traction rubber, making these far more suited to your waterbound adventures than your go-to leather boots ever could be.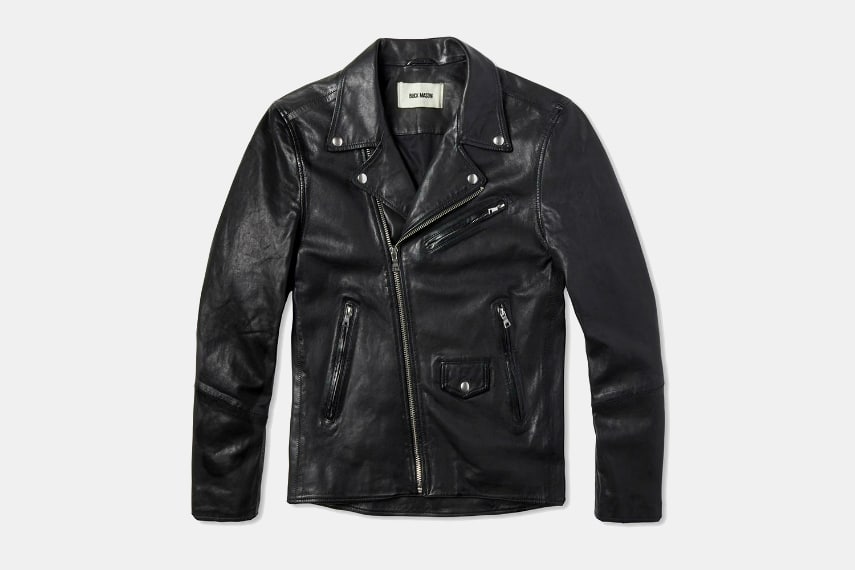 Buck Mason Bruiser Moto Jacket
Featuring a moto design that's classic yet edgy, this twice-washed lambskin leather jacket is the type favored by old-school rockers and modern-day stars in equal measure — that doesn't mean you have to sell out arenas to wear it, though. And it retails for a not-outrageous $495, a steal compared to other investment-level, heritage-quality jacket on the market.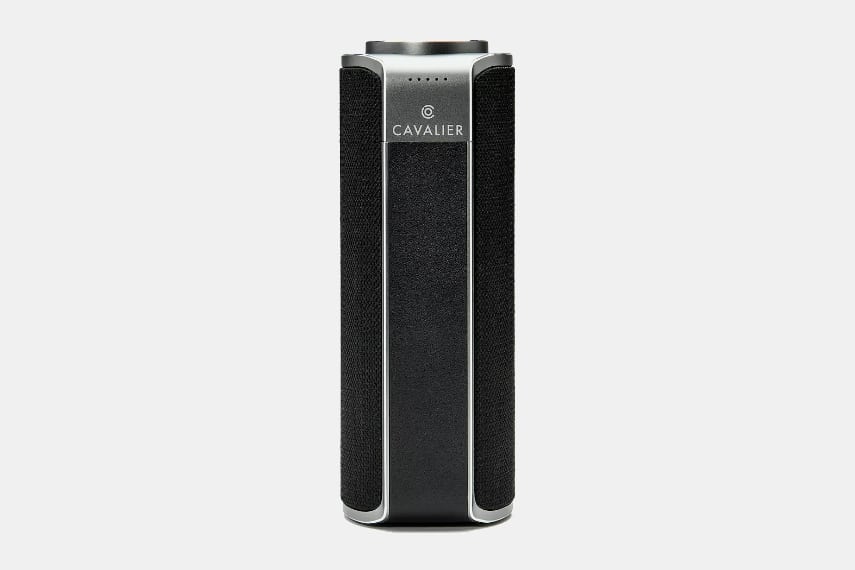 Cavalier Maverick Portable Speaker
The voice-activated Cavalier Portable Speaker in machined aluminum, genuine leather, and knitted fabric speaks to a bygone era of bespoke craftsmanship that anyone with distinctive tastes can get behind. Solid construction is built to last, crisp audio makes every song sound like you're in the studio, a built-in rechargeable battery delivers up to nine hours of playback, and Amazon Alexa and far-field voice activation make for a truly convenient combo.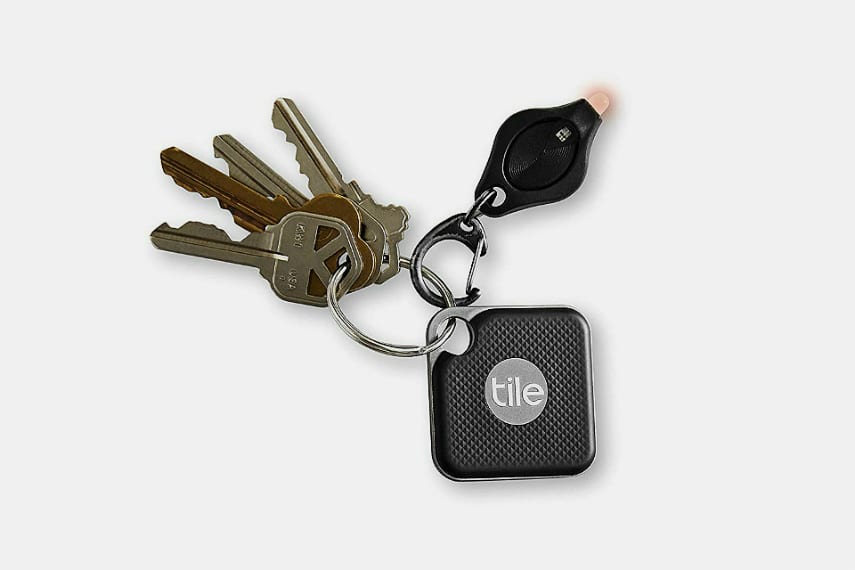 Tile Pro
This tiny, slim, durable device attaches to your keychain, your multitool, your sports equipment, your pet's collar, or pretty much anything else (slip it in your wallet or backpack if you want) and links to your phone to help you quickly locate the things you lose the most. The battery is estimated to deliver a year of life, after which it's easy to swap out. The alerts are loud and the 300-foot range allows you to find items in and around your home with ease.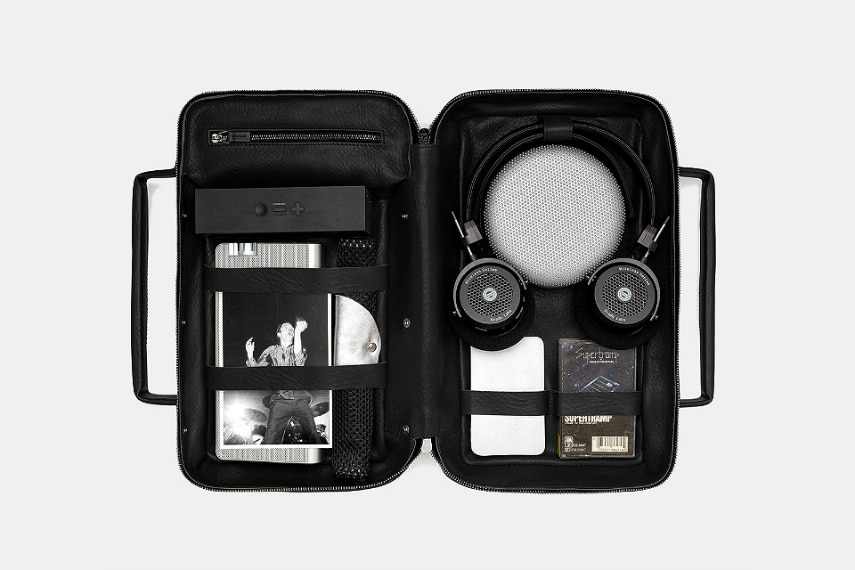 This Is Ground Music Dopp Kit
An organizational Boombox for the audiophile on the move, the Music Dopp Kit features a hull and handles inspired by a boombox, along with enough space for large-format headphones, speakers, earphones, cable wires, and plenty more.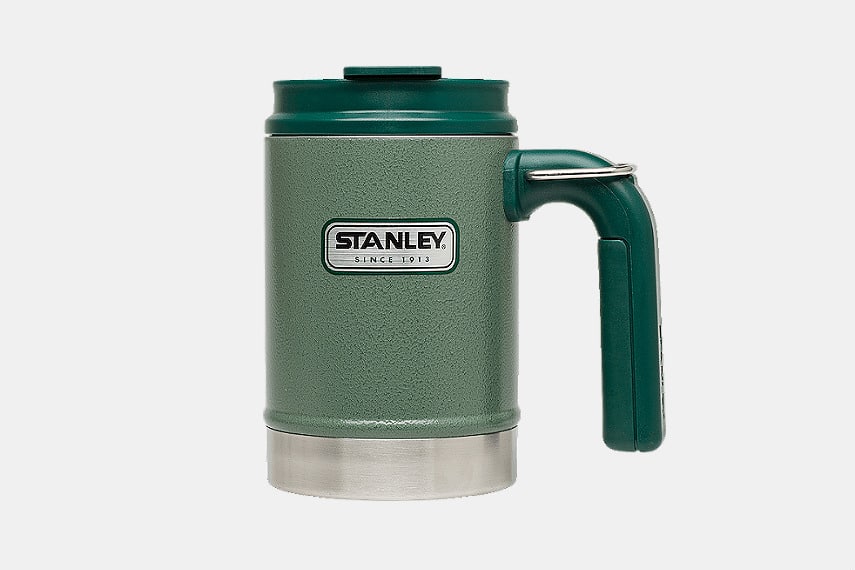 Stanley Classic Vacuum Camp Mug
It's got that Stanley green hammertone paint job that makes it look like something your grandad passed down. But the double wall vacuum insulation keeps your campside (or deskside) java hot for two and a half hours. The flip lid resists leaks, making it a good travel companion and when the coffee's gone, the D-ring lets you attach it to your pack until next time.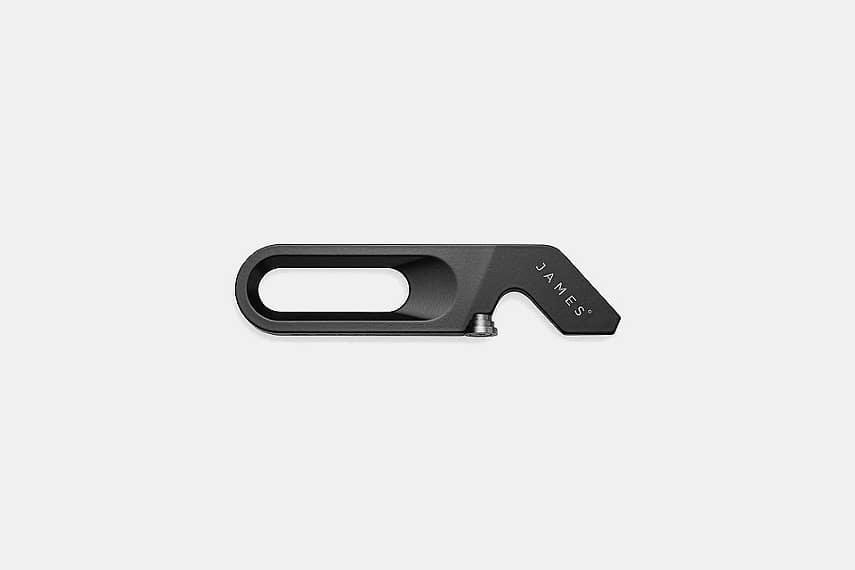 The James Brand Halifax Keychain Tool
The Halifax Keychain Multi-Tool features everything from a pry bar to a scraper to a stainless steel bottle opener, all in one package that fits easily on your keychain or in the front pocket of your favorite dark denim. It also features a combination flathead and Phillips screwdriver — effectively covering all of the required bases for a keychain multi-tool.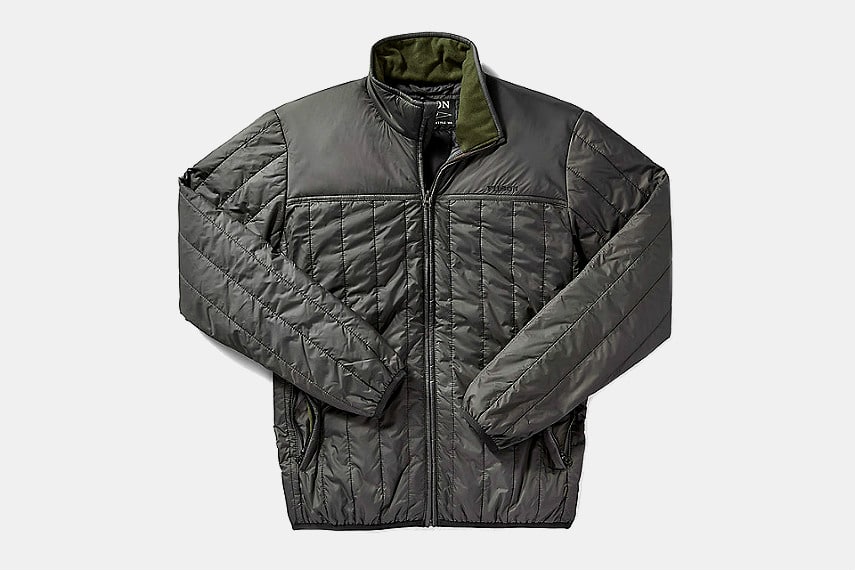 Filson Ultra Light Jacket
Made with PrimaLoft Gold insulation — some of the best out there — and cut in a mobile fit, this jacket is the perfect middle layer beneath a parka or a rugged denim jacket. The inner collar and pockets are also lined with moleskin, to keep you warm on chilly days. Wear it with faded denim and a thermal henley for your next trip, then keep it handy to head to the bar once your flight lands.