Tough, handsome, and highly functional—just like you.
The more backpacks you've had the chance to use, the more specific your requirements for them become. As someone who has been reviewing gear for years, that puts me in a tricky position—because if a bag isn't offering something special, something different, some unique combination of features, design, and price, then it's not really worth talking about.
But let me tell you: 5.11's new PT-R Gym Backpack is worth talking about. It's quickly rocketed to the upper echelons of my backpack rankings, and I've been so hyped about it that I've been singing its praises to anyone who will listen (sorry about that, random strangers).
Is it perfect? No backpack is. But with what the PT-R is offering, you'll be hard-pressed to find a better travel, gym, and all-round everyday backpack at its price point. So let's look into what makes it special, and the few cases where you might want to look for a different pack style instead.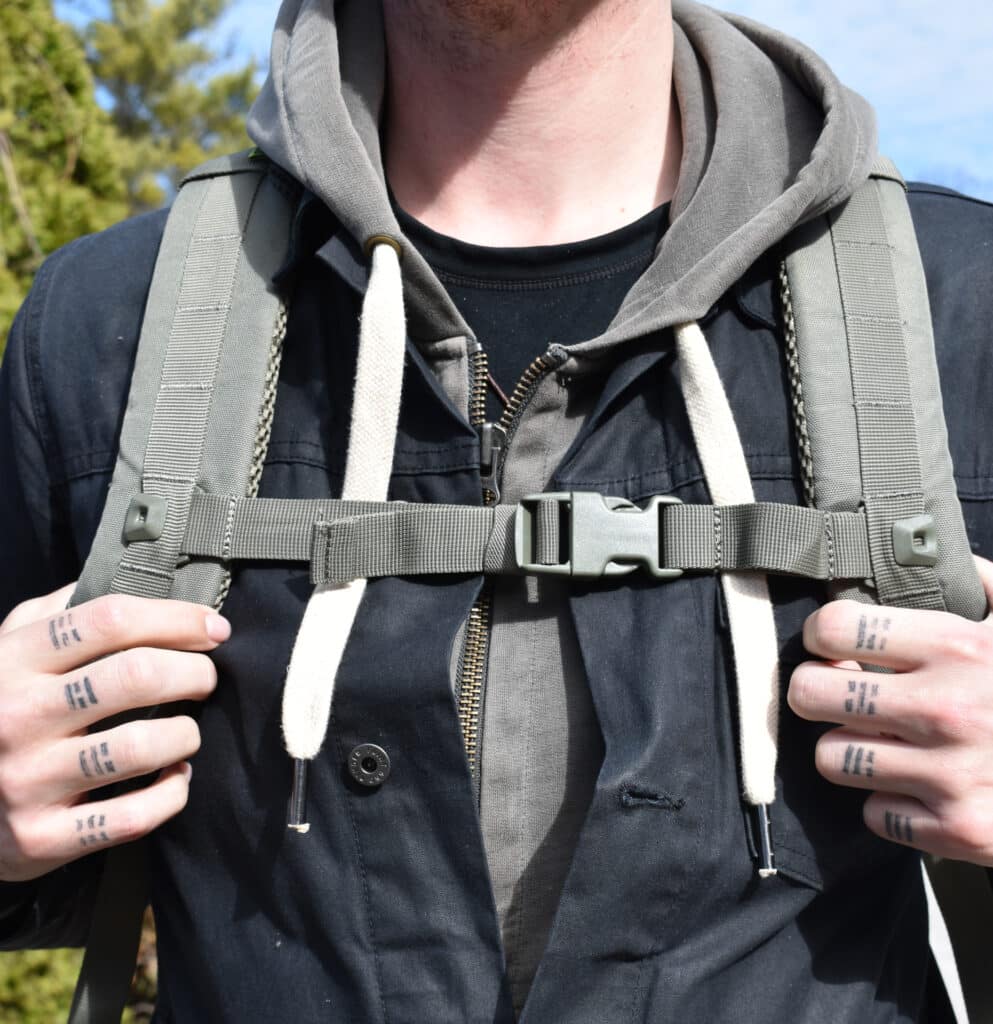 Design
You can hardly look at the PT-R Gym Backpack without comparing it to another top-ranked GearMoose favorite bag: The GORUCK GR1.
Indeed, the two bags seem to share similar purposes. They're both made of heavy duty synthetic fabrics, though the PT-R uses a lighter grade 600D polyester. They have a chunky, tactical look and feel. And they're both equipped with molle webbing and have clamshell openings for lay-flat organization.
Where the PT-R differs, though—and where I'm coming to appreciate it an awful lot—is in the addition of a ventilated shoe pocket on the front of the bag, as well as water bottle pockets both inside and out, and an auxiliary strap system that's perfect for attaching a bedroll.
The sternum strap system here is unlike any that I've seen before, and it works really well. It's widely adjustable, but forgoes the usual sliding strap system for a series of permanent positions. That means when you lock in the straps in one position, there's no sliding around, even under heavy loads. I had a couple friends try the pack on as well, and this strap system allowed each of them to find a comfortable and secure position.
There's a lifting belt pass-through here that's worth mentioning as well, located on the back side of the bag. I haven't had much use for this, seeing as I'm an unassisted lifter, but my bigger powerlifter friends pointed out how cool of a feature that is.
Lastly, the lightly contrasting color scheme here really does it for me. And I doubly appreciate that the interior lining has higher contrast, making it easier to search for what I've packed away when lighting conditions aren't too bright.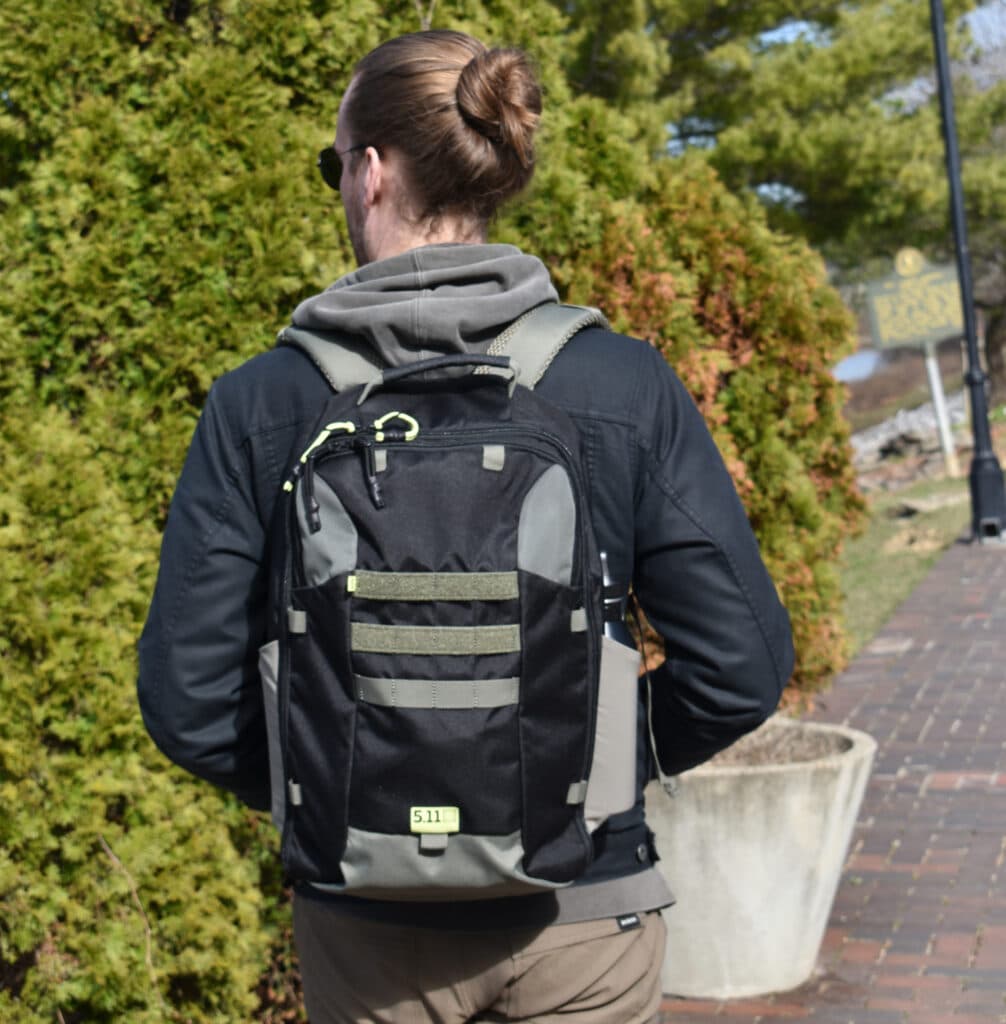 Features
Here's the rundown on everything the PT-R Gym Backpack is loaded with:
Ventilated shoe pocket (up to size 13 men's shoes)
Removable front compression straps with storage pocket
Internal padded laptop sleeve
External water bottle pockets
Clamshell opening main compartment
Padded back panel and shoulder straps
Reinforced top haul handle and base
Front-facing Molle panel
Rear lifting belt pass-through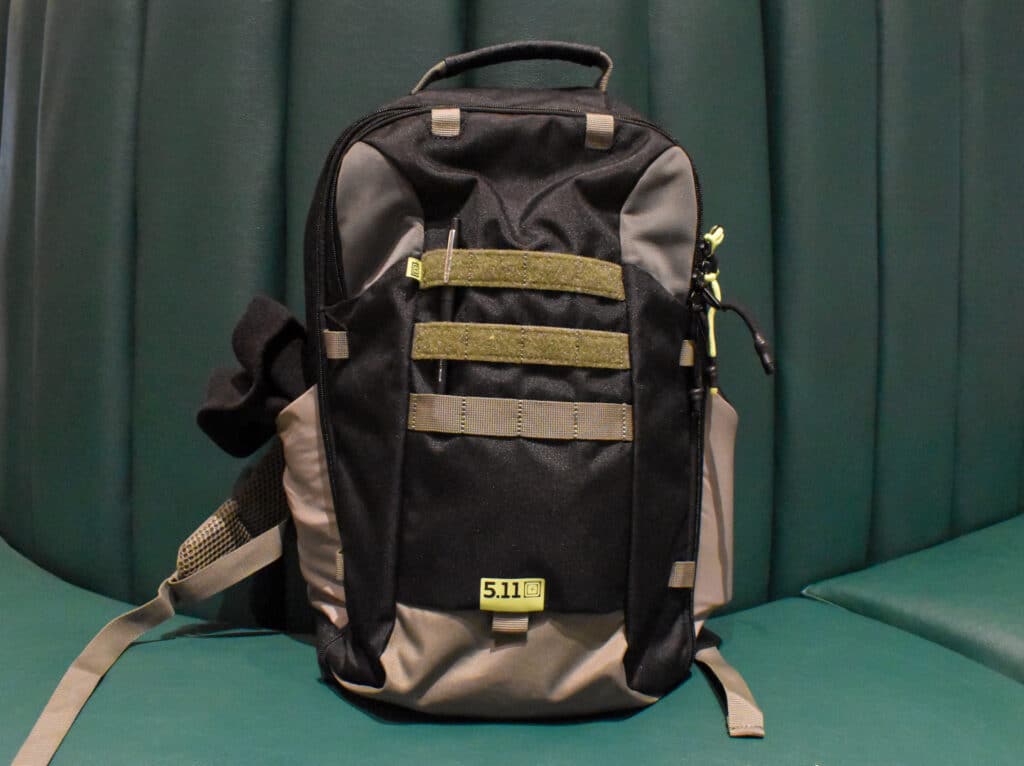 Who It's Best For
There's a specific kind of guy that comes to mind for me when I look at the PT-R: An adventurer. Not in the "slay the dragon, save the girl" sense, but the down-to-earth, everyday variety of adventurer. The kind of guy who wants to be ready for anything not because the world is scary, but because preparedness is the surest way to have a really freakin' good time wherever you go.
To that end, I think the PT-R Backpack is a perfect fit for people who already lead active lifestyles, as well as anyone who wants to become that sort of person. It's a top-notch workout bag, but I'm honestly digging the style and functionality of it so much that it's become my most frequent everyday carry pack. And thanks to its adjustable straps and sharp design cues, my girlfriend has even been borrowing it for hikes (when I'm not using it, of course).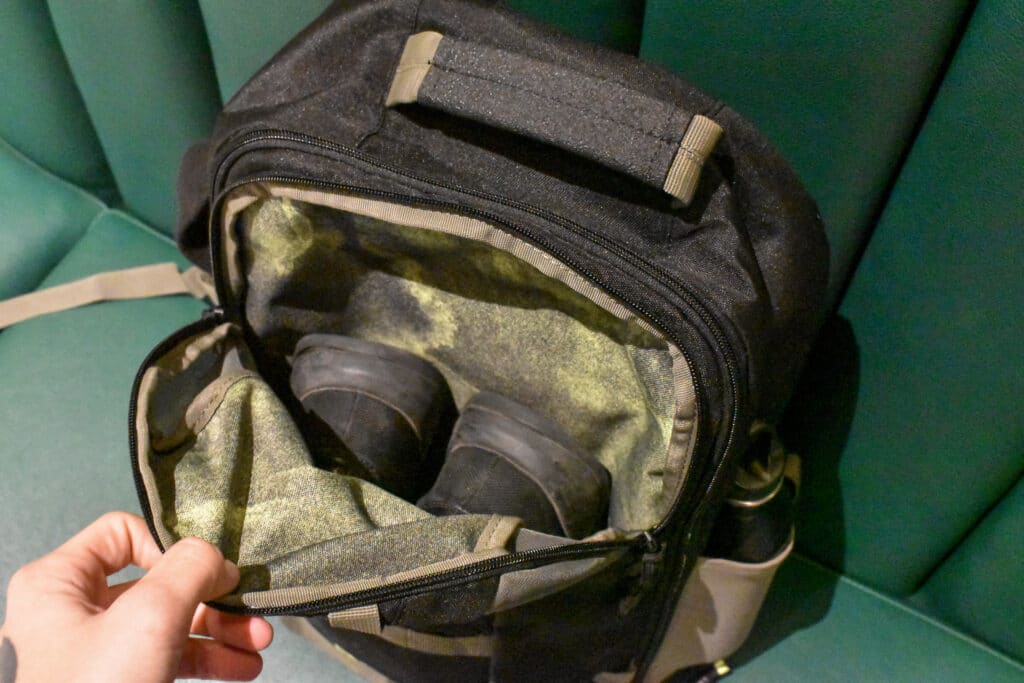 Who It's Not Made For
For all its strengths, the PT-R Gym Backpack has a very specific look and feel.
That look and feel is "tactical". And if you don't like that—say, you're looking for a backpack that you can take to the office after hitting the gym—then it's not going to be the right bag for you.
If you're looking to ruck with a bag, GORUCK's lineup is still the premier choice. But for anything short of carrying 30, 40, or 50 pounds, the PT-R is probably a more comfortable pick.
Additionally, the 30 liter size for the PT-R isn't going to be large enough for some people's traveling or camping needs. I tend to pack pretty light, but if you're a chronic overpacker (or have to carry specialized gear), you may want to look elsewhere for a larger capacity bag.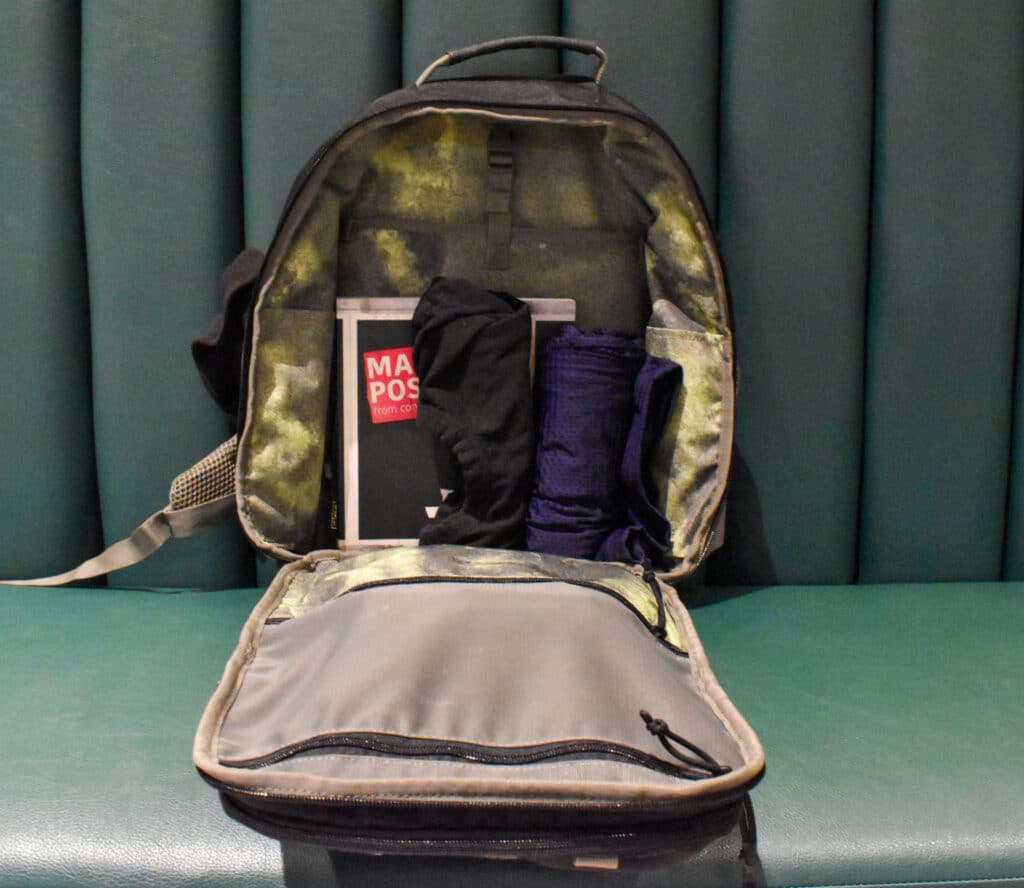 Final Verdict
The final judgment of any backpack though, no matter how cool it may look or how many features it's packed with, is always how it stacks up price-wise.
5.11's PT-R Backpack is outstanding in this regard. For $150, you're just not going to find another backpack this good. It's an outstanding value for the price, and I think it's an excellent all-round bag with a lot to offer for just about anyone.
Price: $150
Disclosure: Clicking on these links and making a purchase may earn us a small referral fee, at no extra cost to you. Learn more here.
freestar.config.enabled_slots.push({ placementName: "gearmoose_leaderboard_btf", slotId: "gearmoose_leaderboard_btf" });