According to a statistic that we made up for this article, 10 out of 10 men drink beer every week. Whether its the latest craft beers you enjoy, or just keeping up to date on what's on tap at your favorite local watering hole, there's probably an app for your smartphone that can help you. There are a ton of beer apps available to download, some good, some better. It would take forever to try every one of them, so we did the sifting for you and compiled a list of six must-have beer apps that every beer lover should try out.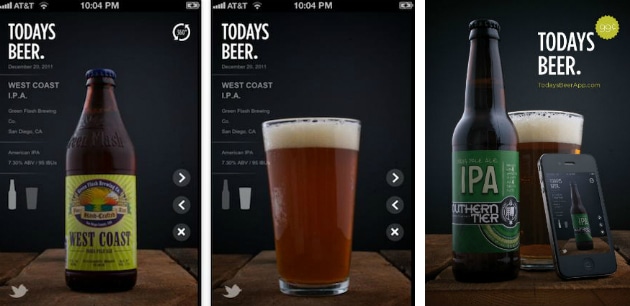 Today's Beer
Today's Beer is a simple, straightforward beer app that lets you discover one new beer everyday, including a complete profile, history, a view of it in pint form, and a complete 360-degree rotating view of the beer. Social media integration allows you to easily share the daily beer with your friends and fellow beer enthusiasts. Available for IOS as well as Android.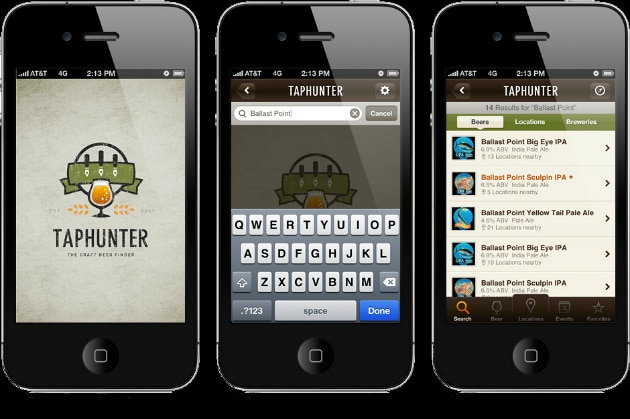 Taphunter
There's more to the beer world than just Coors Light and Budweiser. Mainstream beer has its place, but true beer enthusiasts tend to delve into the craft beer scene as well. Finding your favorite beer can sometimes prove difficult unless you've downloaded the Taphunter App. This clever beer app tells you exactly where your favorite beers are at, if they're on tap locally, or if they're available in bottles elsewhere. It also does a pretty good job of informing you exactly what's on tap at your favorite local watering hole along with a brief description and past user ratings. Available for IOS as well as Android.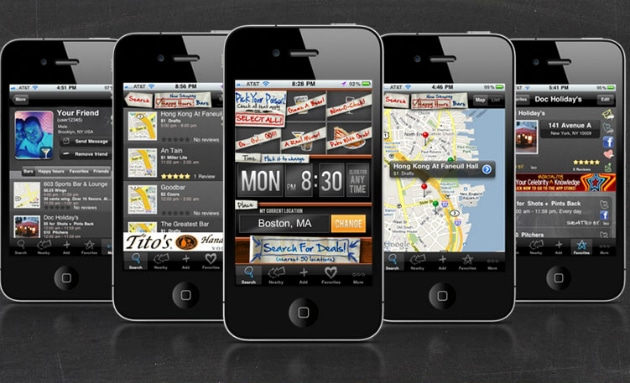 Happy Houred
If you and your buddies are celebrating this weekend and aiming to tie one on, don't go it alone. Instead, download the Happy Houred free app to your iPhone, and let its national database of beer knowledge guide you to the closest happy hour in your area, as well as where to find the cheapest beers, best burgers, and a list of reviews to back them up.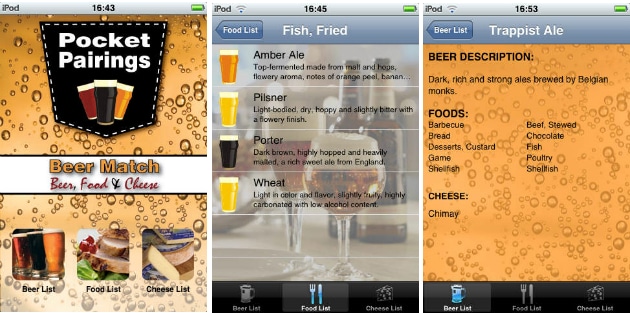 Beer Match
Its no secret that drinking beer will stimulate your appetite. We love beer and food as much as the next guy, which is why Beer Match makes perfect sense. Beer Match is a digital guide that pairs your favorite beers with the perfect food to match it. It includes over a hundred different foods and over 30 styles of beers in a touch-based style interface.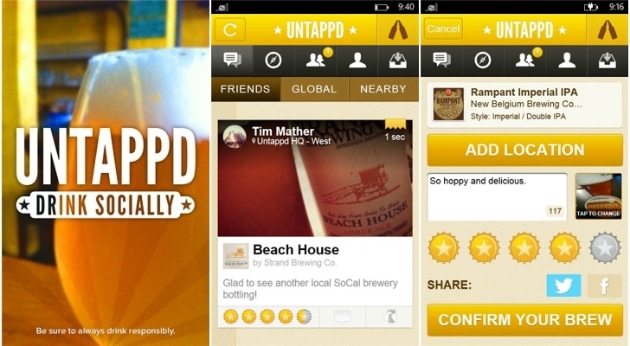 Untappd
Untappd is not only the most popular beer app on this list, its easily the most useful. Not only does it show you every bar in your area and what's on tap there, it lets you rate the beers you drink, discover new and exciting beers with reviews from past drinkers, find out what beers you're friends are drinking, share your findings with others via social media, and save them to your profile.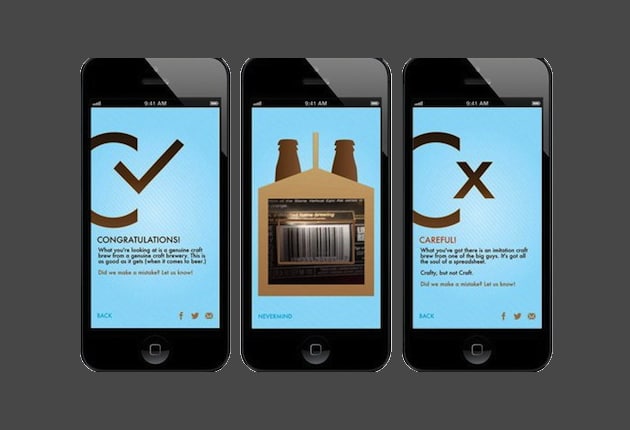 Craft Check
If craft beer is your passion, then the Craft Check app for IOS is a necessary download this summer. This $0.99 beer app lets you quickly know whether the cool new six-pack of beer you intend to take home and destroy is in fact a true craft beer or a product of some mainstream brewery in craft beer disguise. This is accomplished by simply scanning the beer's bar code or by searching the beer's brewery directly from the app. With a database that's updated monthly, you'll never be fooled by a cheap craft beer imitation again.