Finding the perfect balance between luxury and performance defines the Aston Martin driving experience. Blending premium quality comfort with exhilarating racing heritage, the Aston Martin Valhalla reaches a new pinnacle of achievement for the prestigious automaker.
This concept car is a hybrid supercar featuring a mid-engine design engineered with Formula One racing roots. Aston Martin designed the Valhalla with a driver-centric layout to redefine the entire driving experience.
If you think this car looks fast, just wait until you see the numbers. With 950 horsepower at your disposal, this supercar is certainly capable of shredding asphalt. Yet, somehow, the wind will not even notice you slipping through. The aerodynamic tuning of the Valhalla is excellent, to say the least.
There are three motors powering the Valhalla, the gasoline part of the equation is an impressive twin-turbo 4.0L V8 engine. It is capable of revving up to a glorious 7,200 rpm redline while producing 750PS of power on its own. That translates to almost 740 hp.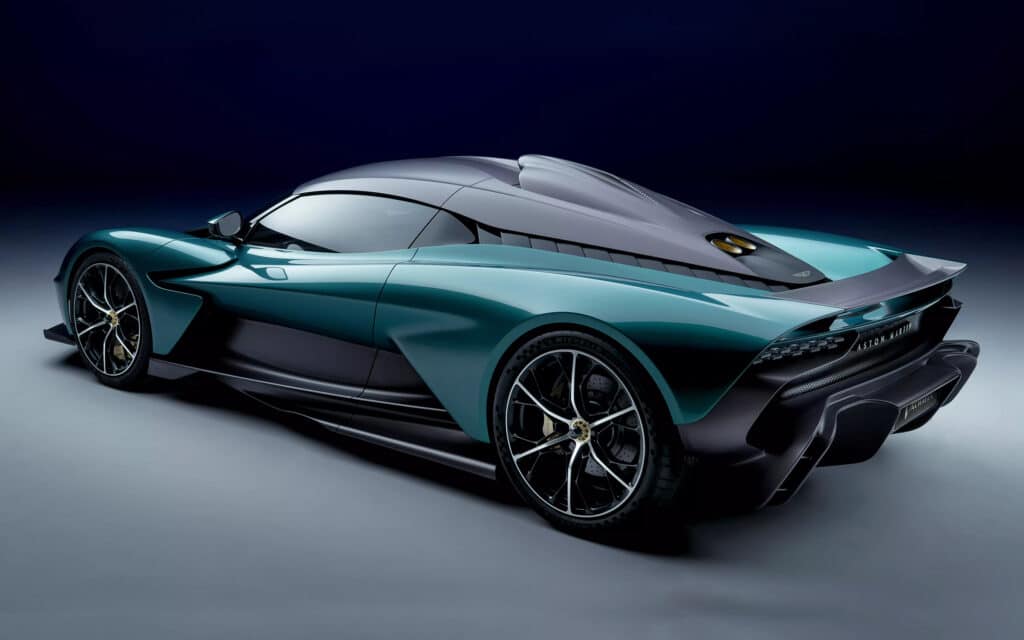 Aston Martin lists this twin-turbo V8 as "the most advanced, responsive, and highest performing V8 engine ever fitted to an Aston Martin". Goosebumps.
As for the hybrid and battery part of the formula, that system provides an additional 204PS, or about 201 hp. There is an electric motor for the front axle and one for the rear axle.
You can actually drive the Valhalla in 100% EV mode where the battery sends power to the front axle. In other driving modes, the 150kW/400V electric hybrid battery system splits power between the front and rear axles.
If you like to live dangerously, you can even send 100% of the power from the V8 and electric motor combined to the rear wheels. This mode offers maximum performance for driving enthusiasts. Don't leave home without it.
Driving the Valhalla in hybrid mode with the full arsenal at your disposal will launch you from 0 to 62 miles per hour in 2.5 seconds. This Aston Martin hybrid supercar is capable of reaching a top speed of 217 mph. When running in pure EV mode, the Valhalla can reach a top speed of 80 mph with a range of about 10 miles.
You can register your interest in the Aston Martin Valhalla from their website. Its futuristic styling, hybrid efficiency, and supercar performance will leave gawkers wondering what the heck you are driving. You can pretty much just smile and wave because if all goes well, you'll be seeing them in Valhalla.
Disclosure: Clicking on these links and making a purchase may earn us a small referral fee, at no extra cost to you. Learn more here.