50 Things Every Man Should Own
Great gear may not be everything in life—but it can make everything you do smoother, easier, and more efficient. And when it comes down to it, being prepared for whatever comes your way is a sure sign of maturity.
If you've ever felt a little out of place with your move into adulthood, then consider this list of 50 things every man should own your personal cheat sheet. It'll set you up for success in every area of a man's life.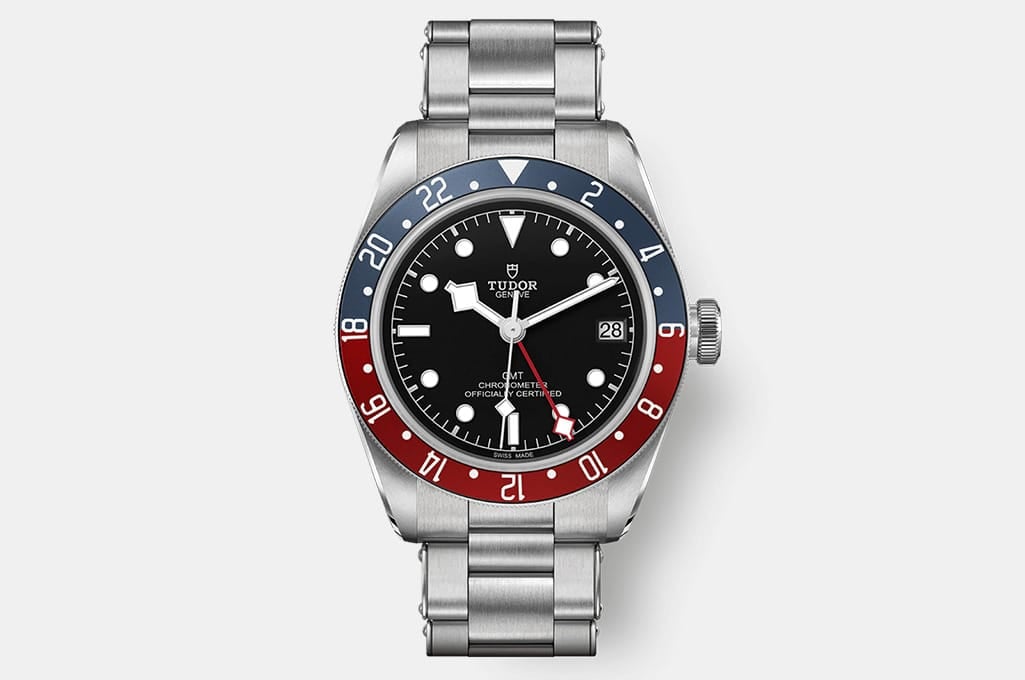 Watch
Yes yes, I know. Everyone has the time on their smartphone, so who needs a watch anymore? But it's not just about having the time available to read whenever you want—it's about the message that wearing a watch gives. Make a watch a regular part of your attire, and you'll make a strong statement about your punctuality and respect for other people's time.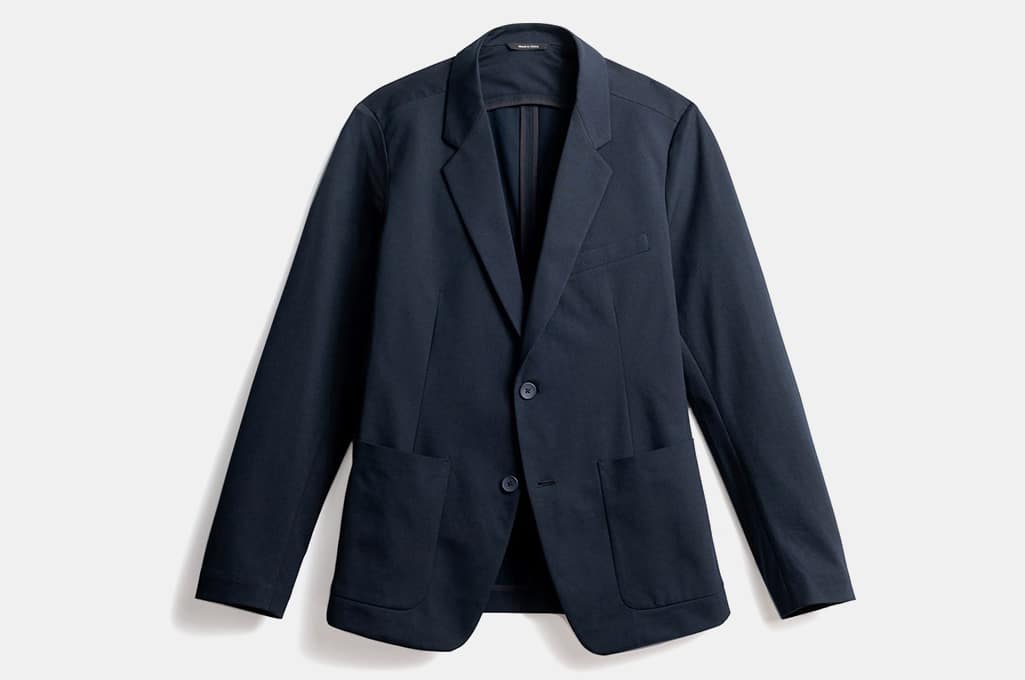 Navy Blazer
A simple navy blazer is the secret weapon of guys who want to look good at a moment's notice. If you're a jeans-and-a-tee-shirt kind of guy, having a snappy blazer will instantly transform your style. Better yet, a blazer is appropriate for almost any occasion, from looking better while you're running errands to sprucing up before an impromptu date. In short: Don't skip out on having a navy blazer in your wardrobe.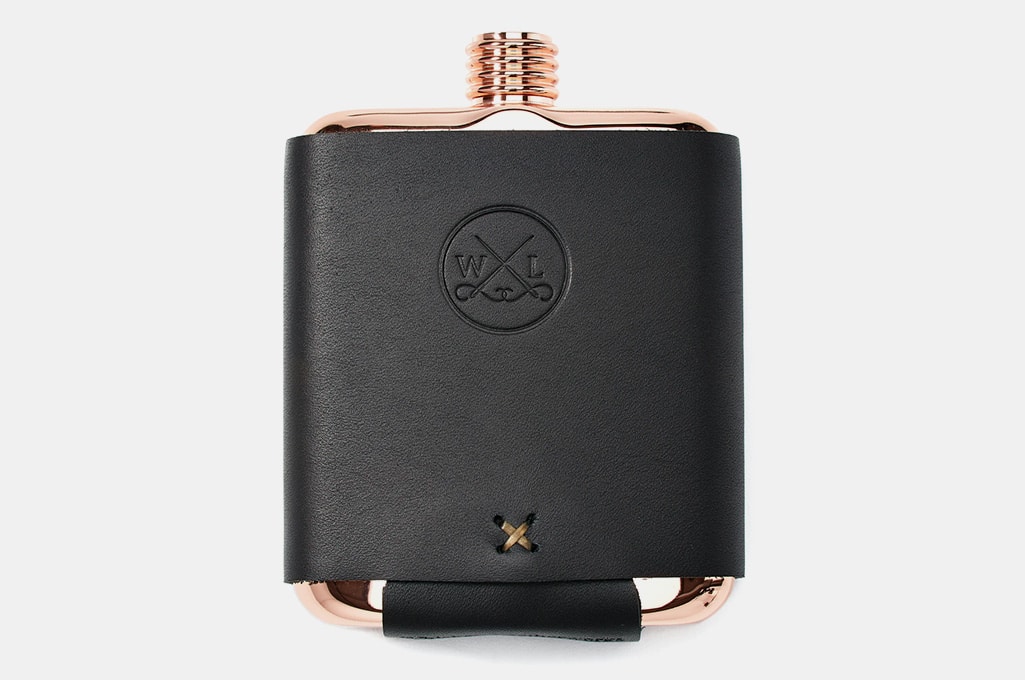 Flask
Life takes a lot of twists and turns—and you never know when you're going to need a little tipple to smooth things out. Ditch the dollar store silver flasks, and upgrade to a better-looking flask, maybe one wrapped in leather. Then fill it with a fine scotch or American whiskey, and you'll be ready for everything from pregaming to conversations around a campfire.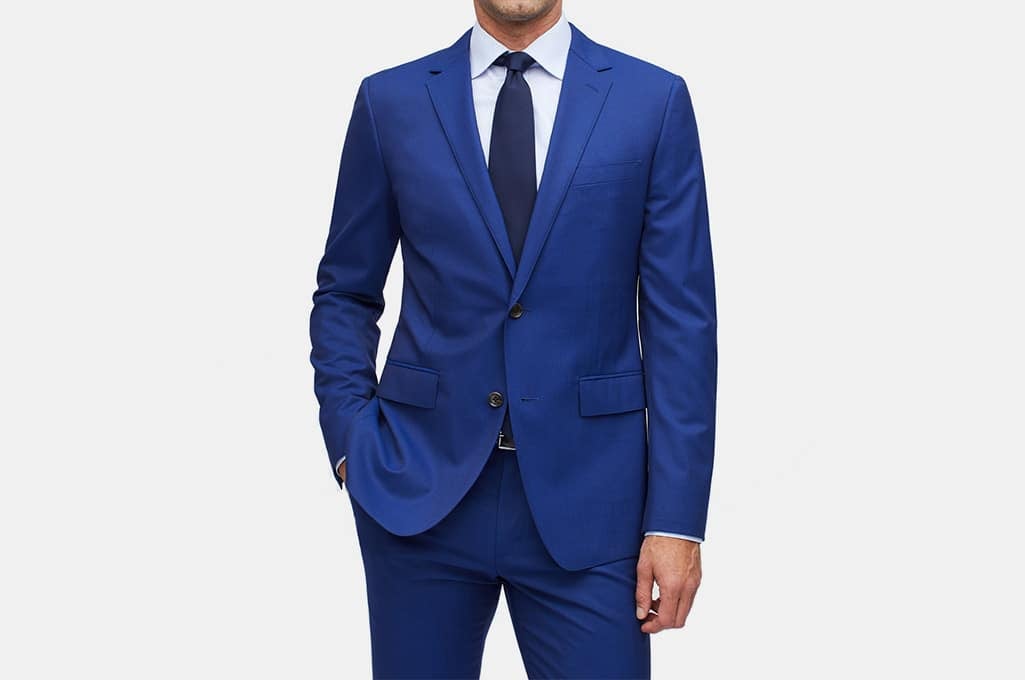 Suit
What a little black dress is to a woman, a fine wool suit is to a man. When you need to dress to impress, a three-piece suit should be your go to outfit. Order a fine Italian wool suit, then take the next step and have it custom tailored. Is it expensive? Yes. But properly cared for, a great suit like this will last you a lifetime.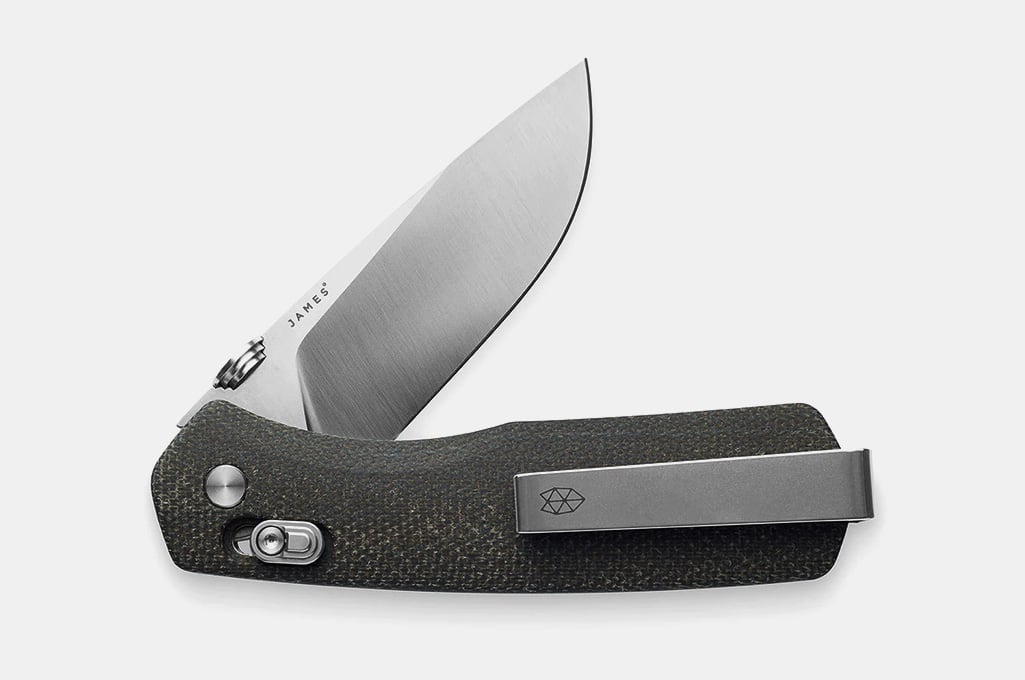 Pocket Knife
Need to open a well-sealed package? Pocket knife. Want to share an apple with someone while you're out hiking? Again, pocket knife. Stuck in a life or death Macgyver-style situation? Tentacles from the Upsidedown got you pinned? Believe it or not, still, pocket knife. Don't leave home without it, and don't skimp out on the steel quality, either. If you can get a VG10 pocket knife, it'll last you for decades.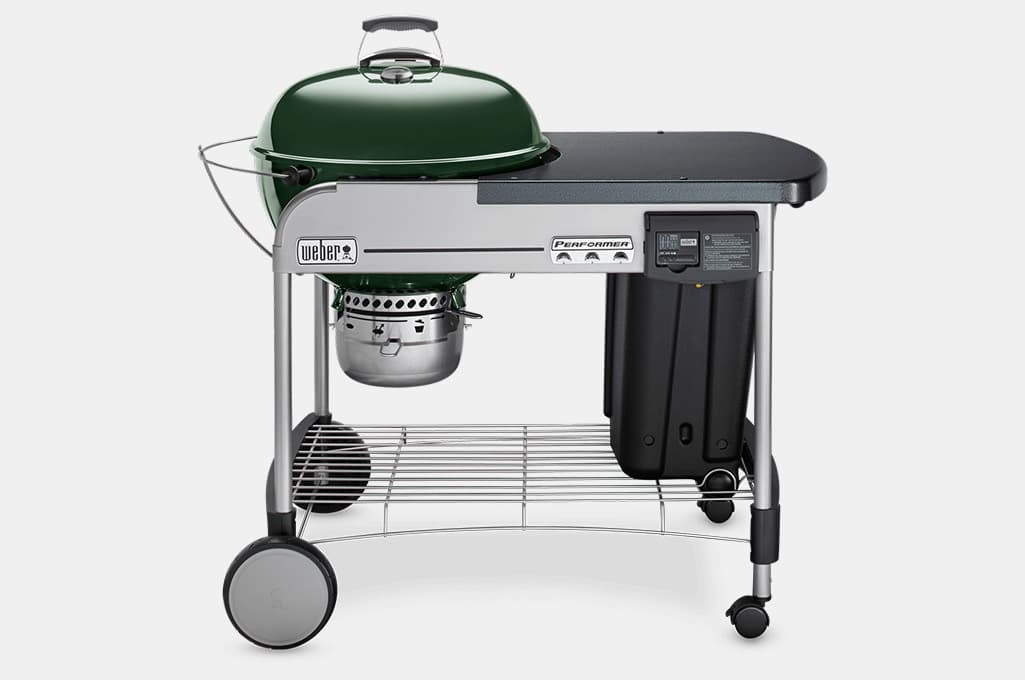 Grill
Grilled steaks and manliness go together like… Well, a backyard barbecue and a bunch of guys. But learning to grill isn't just about having a delicious meal—it's about spending your time wisely, on the things that matter most in life. Whether charcoal, propane, or wood fired, a good grill will open up your culinary skills like no other appliance can.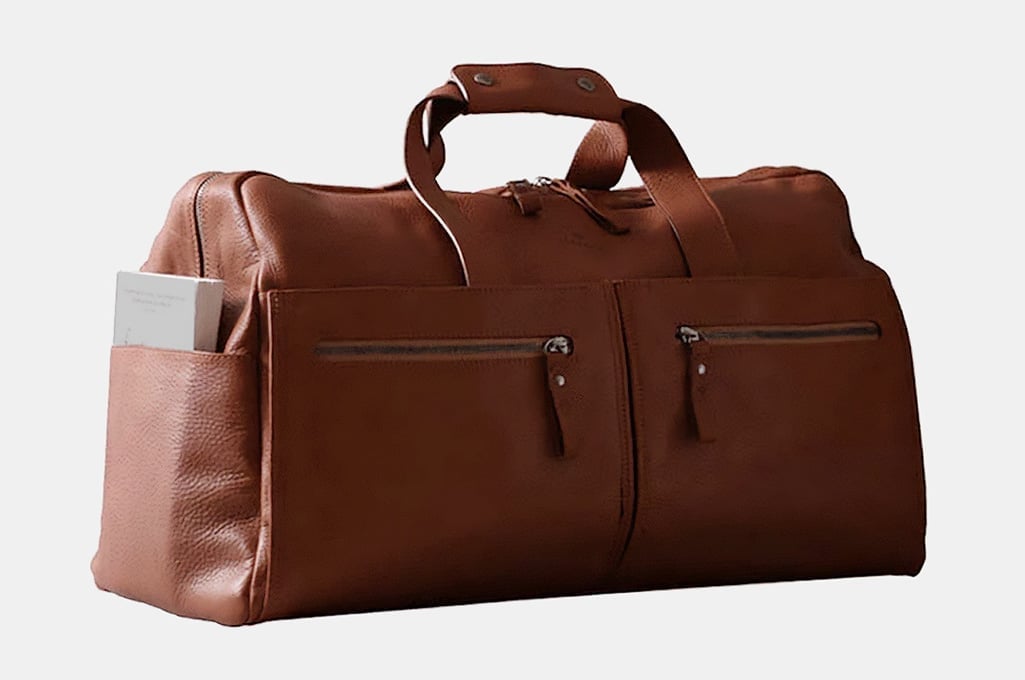 Weekender Bag
I'll always have a place in my heart (and my closet) for a solid backpack. But at some point, it's time to put hiking gear in one part of your life, and equip yourself with classier storage solutions. Look especially for a full grain cowhide duffel with multiple outer pockets, designed to pass TSA without a hitch and fit comfortably in an overhead compartment. Consider it your social life in a bag, perfect for long weekends in new cities.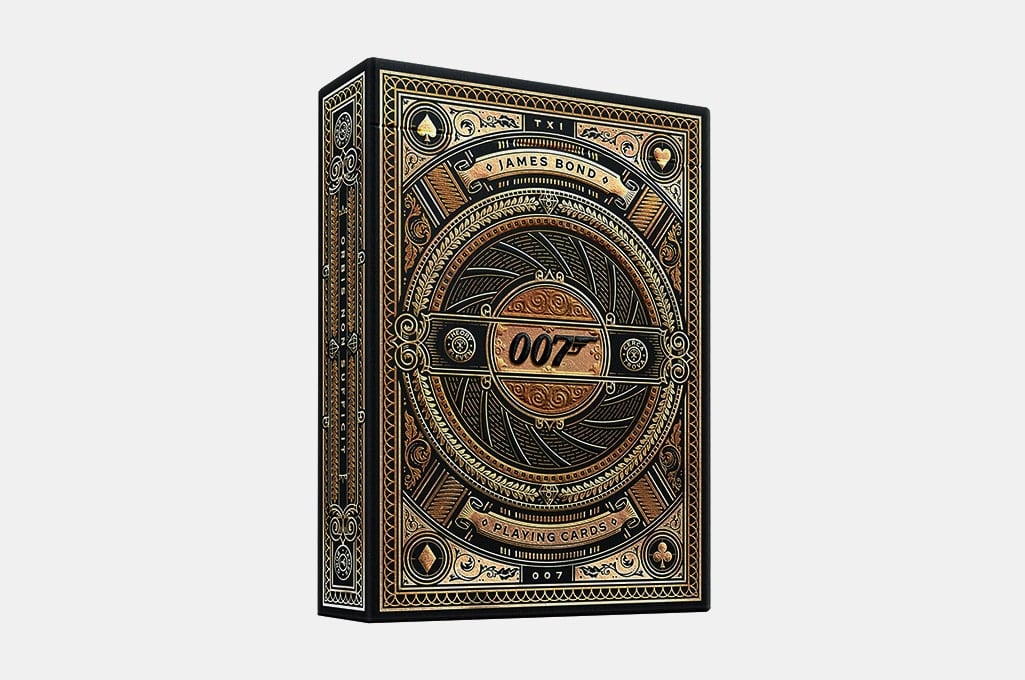 Deck of Cards
Back in the days before smartphones, carrying a deck of cards was a surefire way to entertain yourself—and make social connections at the same time. In my opinion, it's time to bring back the magic of being in the real world when you're bored instead of scrolling Facebook for the 157th time. Tuck some playing cards in your bag, and you'll always be prepared to have a good time.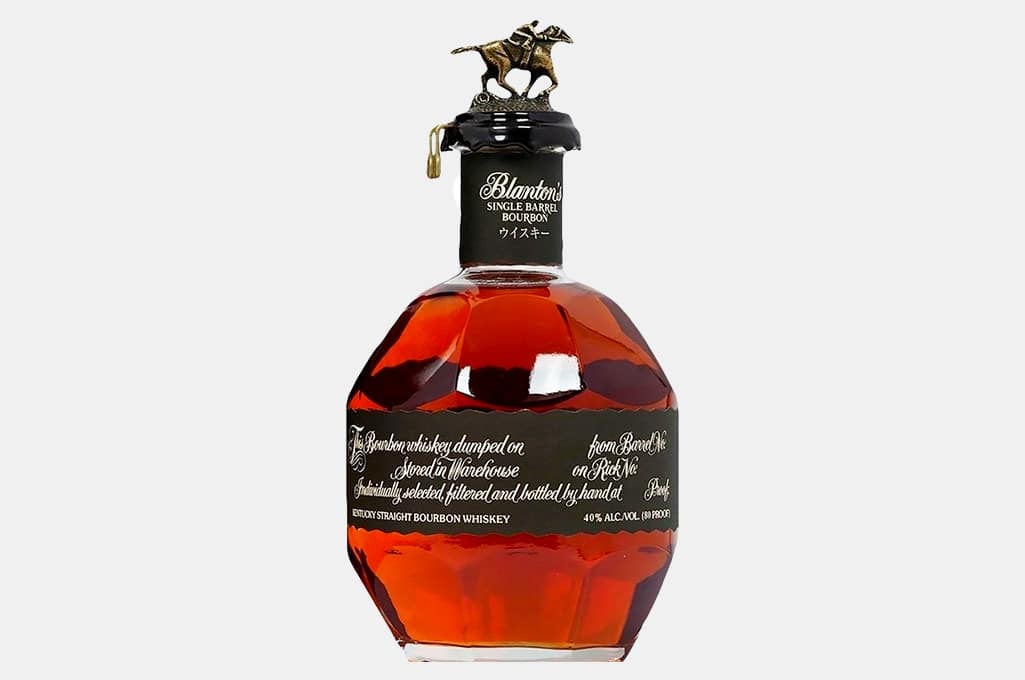 A Good Bottle Of Bourbon
If you've got a good flask (above), why the heck wouldn't you have a great bottle of bourbon to go along with it? Every man should own a good bottle of bourbon to celebrate life's victories. Of course, with pricier spirits, you may want to save them for the crystal decanters and whiskey tasting glasses. Once you've finished the bottle, don't toss it—turn it into a memory of good times spent with good friends.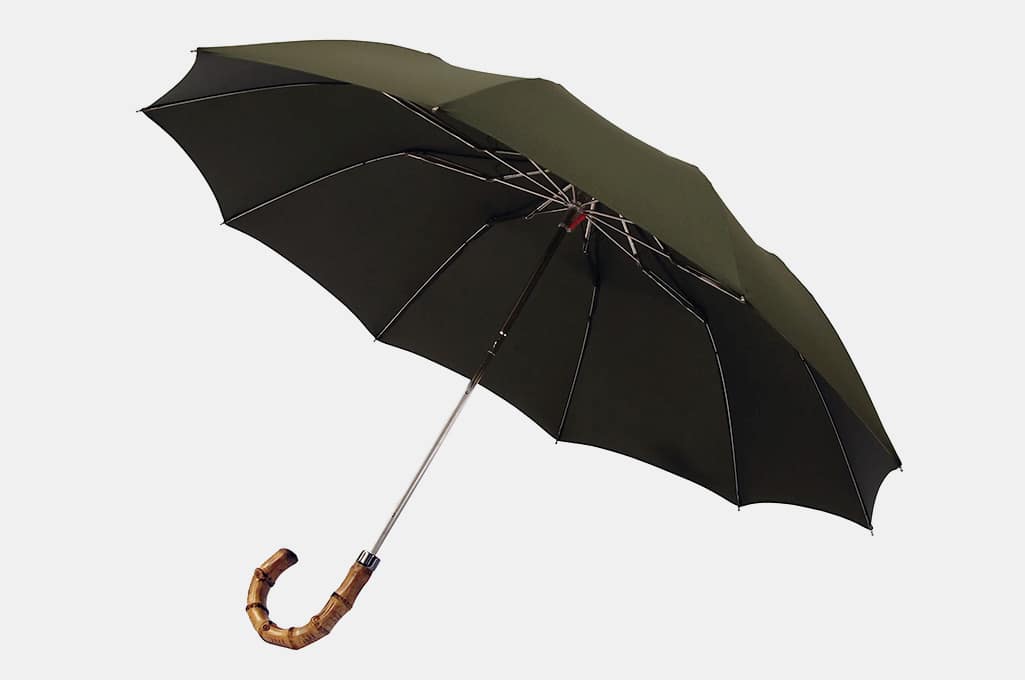 Umbrella
The humble umbrella might be the most neglected everyday carry item. And yeah, sure, you could opt for always bringing a rain jacket with you when there's a storm in the forecast. But why not tuck away a handsome and compact umbrella in your bag, and not have to worry about a sudden outfit change? Plus, you can't very well share your rain jacket with an attractive lady caught in the rain, you know.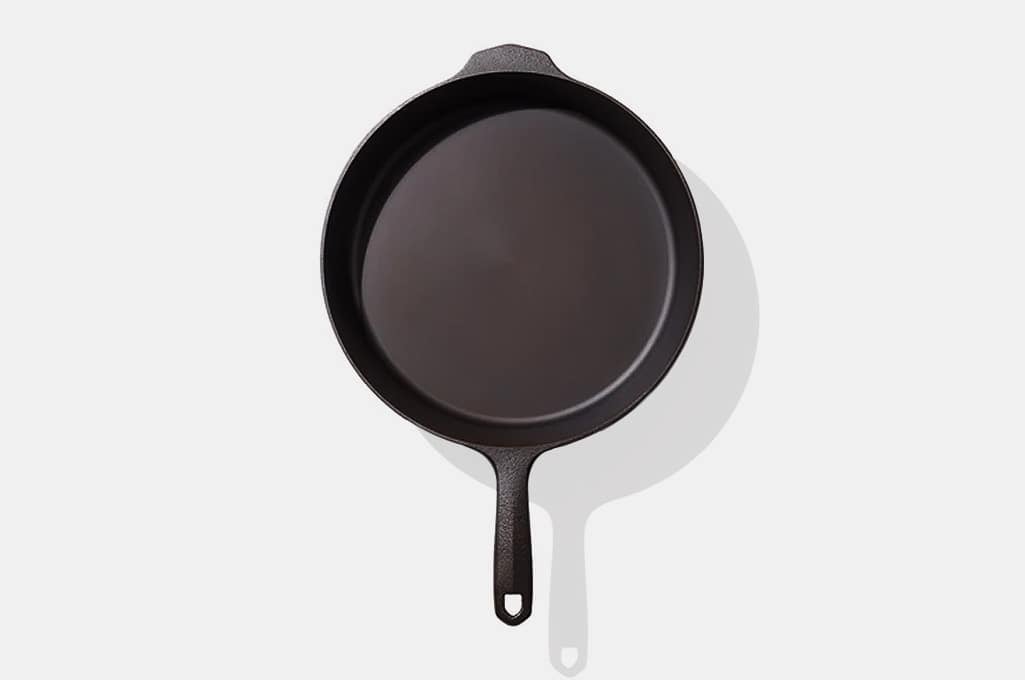 Cast Iron Skillet
When I see a guy cooking on cast iron, it tells me one important thing about him: He knows how to take care of his tools. Because cooking on the original non-stick pan is a pleasure that comes with quite a bit of well-deserved maintenance. You can't argue with the results though, as you'll learn the first time you fry up bacon, eggs, and hashbrown in your new cast iron skillet.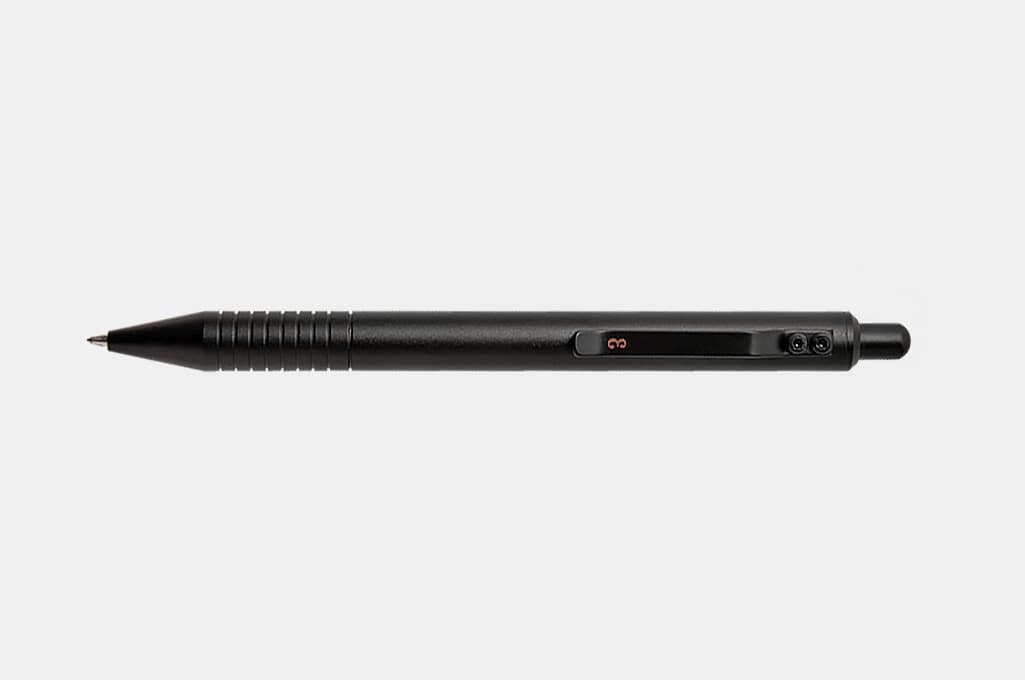 Pen
Your writing implement should never be an afterthought. With just a little bit of research and testing, you can have a pen that feels like it's made for your hand—making every signature and note an opportunity to enjoy yourself. Look for a durable metal-shelled pen, and preferably one that can take a variety of refills so you can use it for years to come.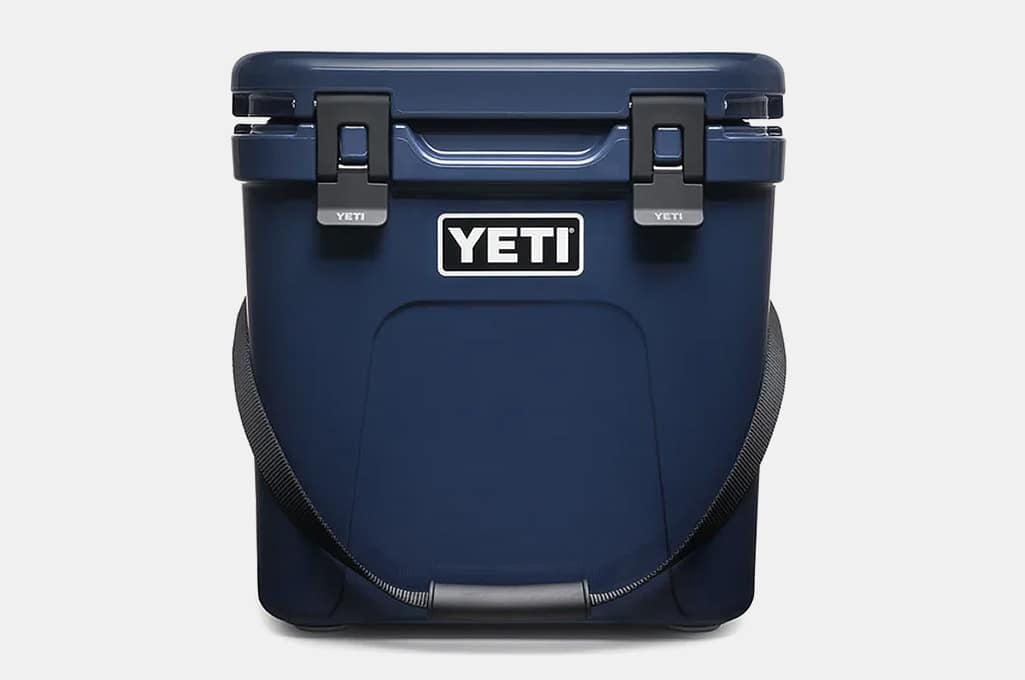 Cooler
Hiking and camping trips are 100 percent better every time you pack away a case of ice cold brews. Look for the best insulation possible, so you can keep your beverages chilled all the way through a weekend camping trip. And if it's tall enough to fit wine bottles or a whole case of beers, all the better.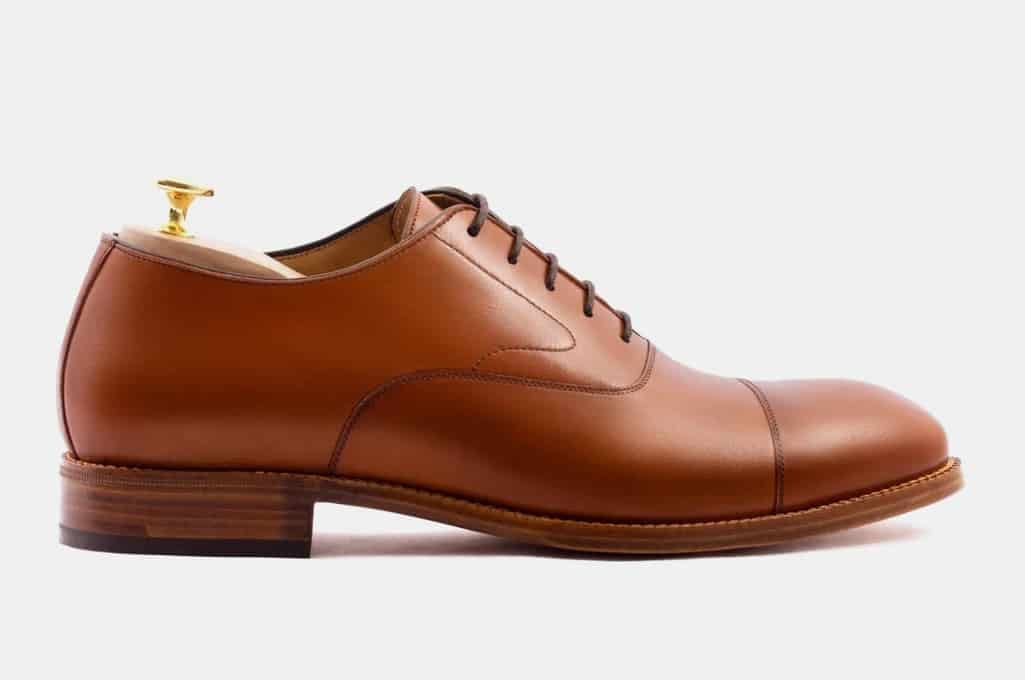 Dress Shoes
A good pair of dress shoes can really class up your standard jeans and a button down look. High quality oxfords are the real deal, made from full grain Italian leather and handcrafted pair by pair. Just make sure you look for dress shoes that are resoleable, so you can count on them aging just as well as you do.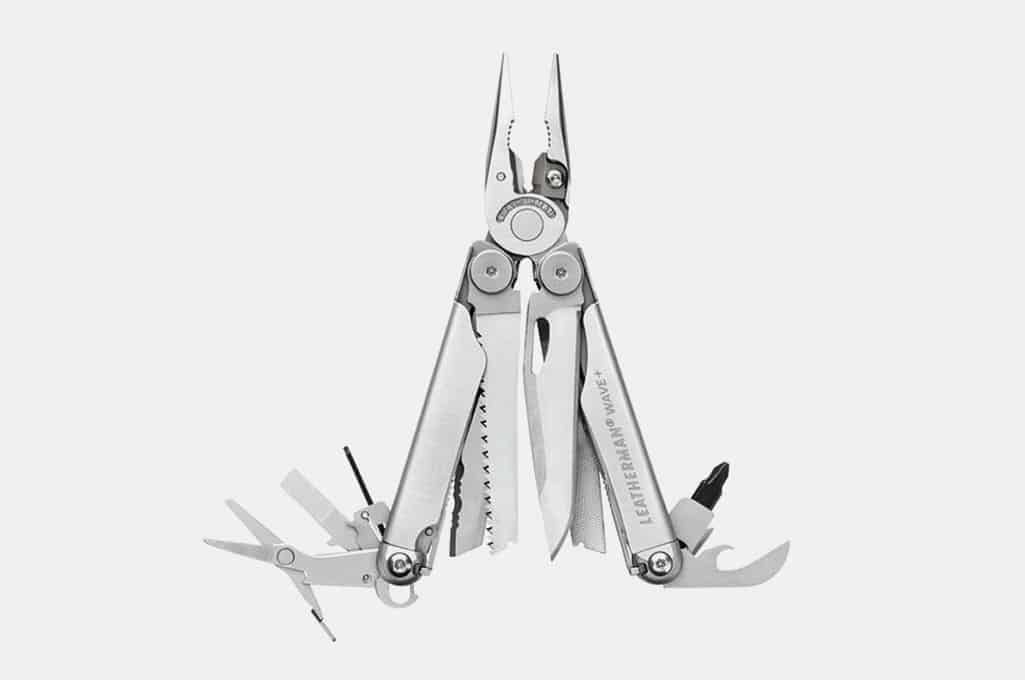 Multi-Tool
Carry around a whole toolbox? No thanks. Just grab a solid multi-tool instead. Its array of tools will keep you in good shape for any small fixer-upper jobs. Look especially for multi-tools that have replaceable parts, so you can keep using it for decades to come. An essential part of every man's EDC kit.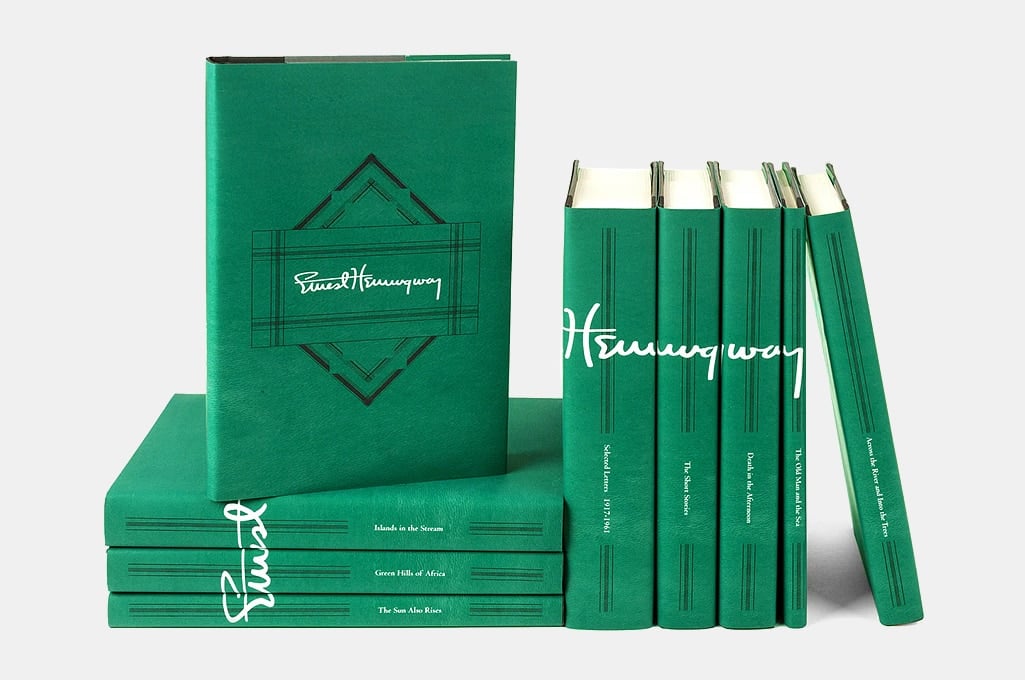 Books
John Waters said everything anyone needs to about guys who read books: "We need to make books cool again. If you go home with somebody and they don't have books, don't f**k them. Don't let them explore you until they've explored the secret universes of books. Don't let them connect with you until they've walked between the lines on the pages."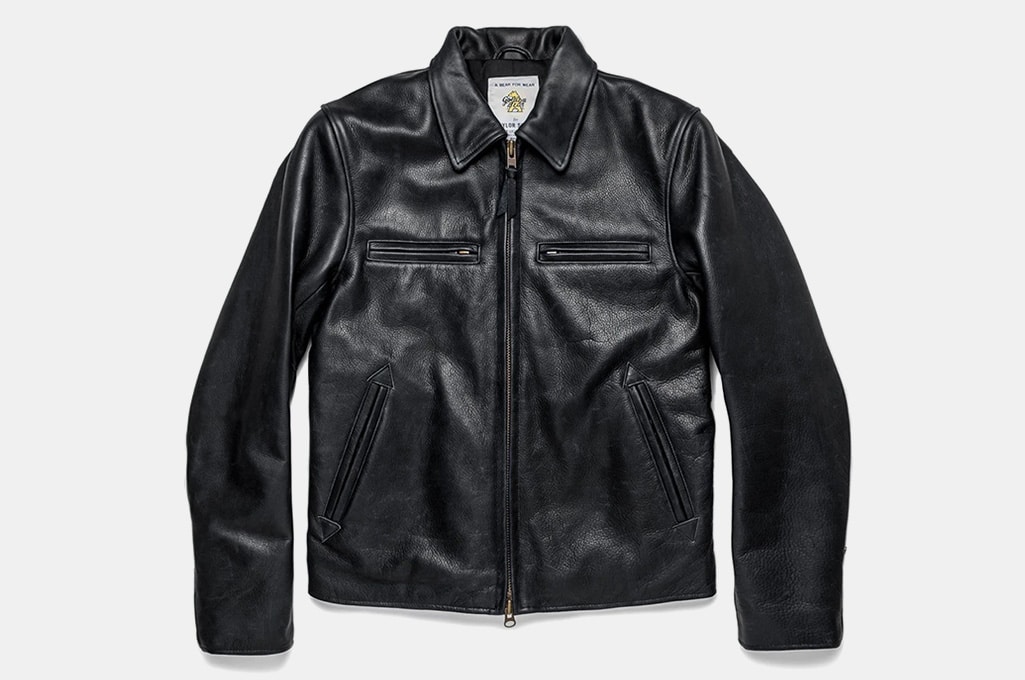 Leather Jacket
Nothing makes a man look quite as cool and confident as a well-fitting leather jacket. Look for a jacket that blends rough and tumble cool with refined details, and preferably something American or European made. That way it will be a genuine heirloom piece that, properly cared for, will be passed down through your family for generations.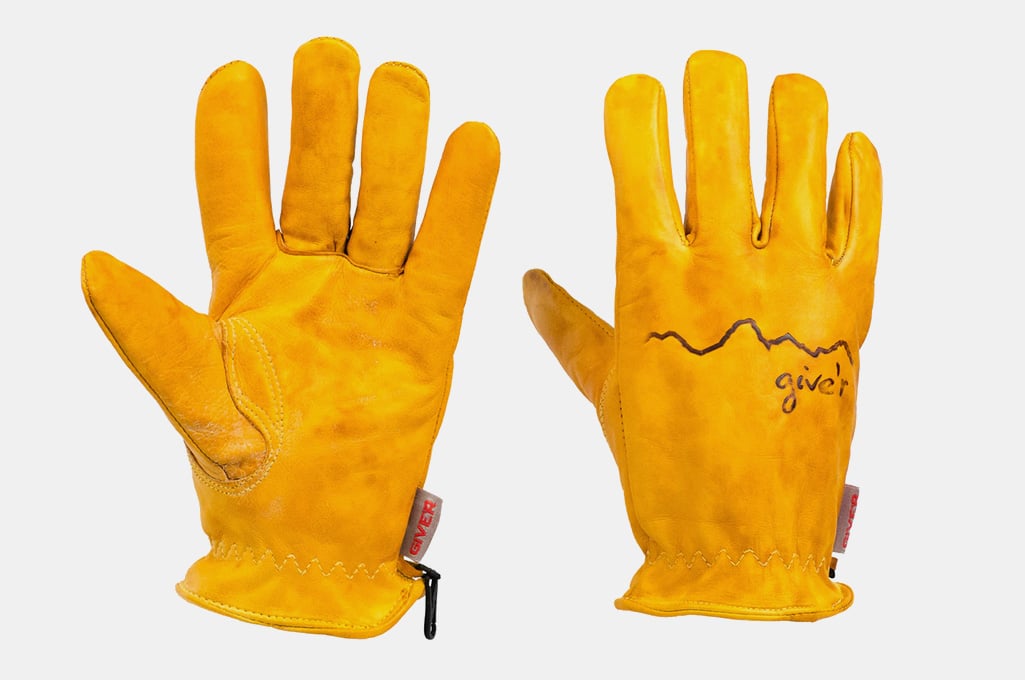 Work Gloves
Getting down to business doesn't mean you need to put the health of your hands on the line. Don a pair of ultra tough leather gloves before your workday starts, and make sure they have a comfortable lining and durable exterior to keep your hands in pristine condition.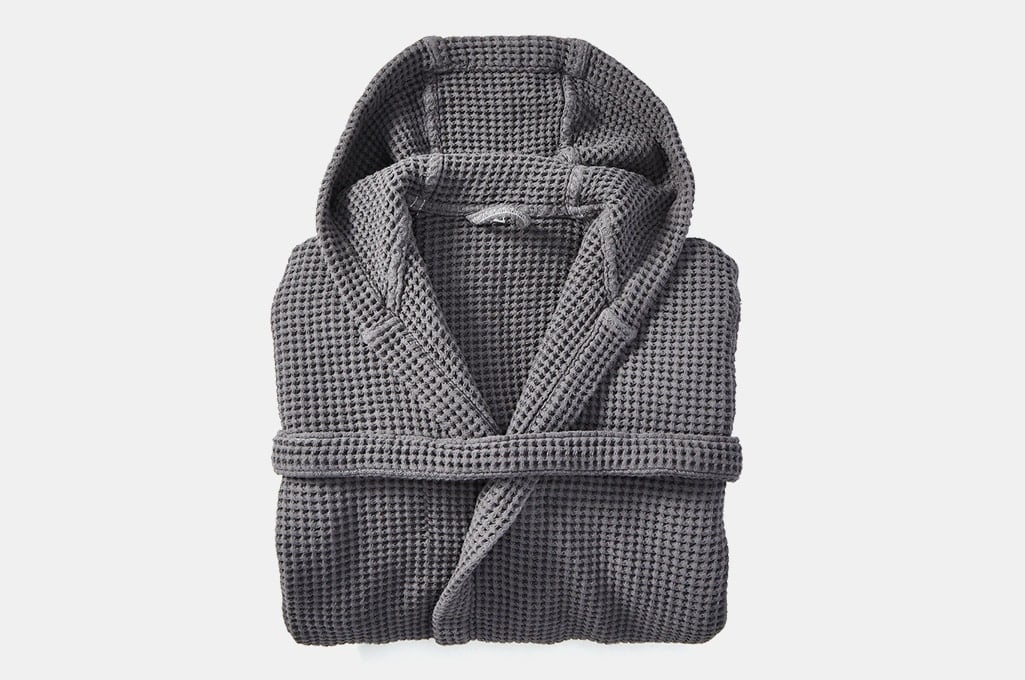 Bath Robe
Quick: Go smell the bath robe that you have in the bathroom right now. If you're away from home, just remember the smell instead. Unless you're already invested in an awesome robe, it's probably a damp, musty smell. That's because it's not made from the waffle weave fabric that makes a top quality bath robe the best damned thing a man can own. It's cool and comfortable, and super quick drying for maximum freshness.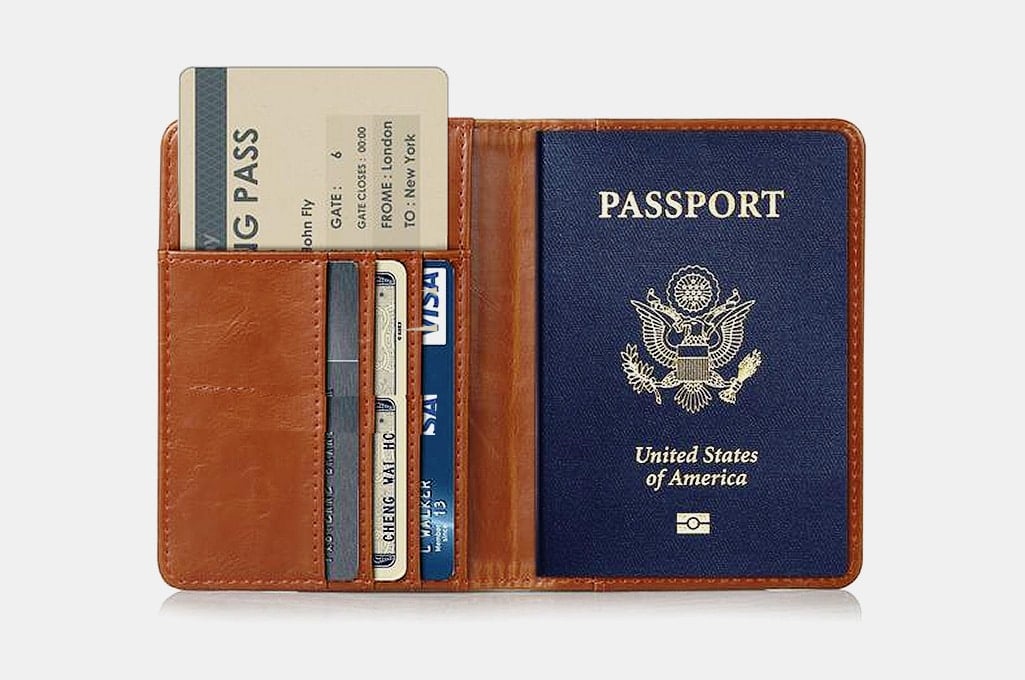 Passport Holder
Traveling out of the country? Then you need to own not just a passport, but a dedicated passport holder. Look for one that has RFID blocking features and slots for your credit cards, too, preferably wrapped up in a handsome leather sleeve that will develop a patina with use.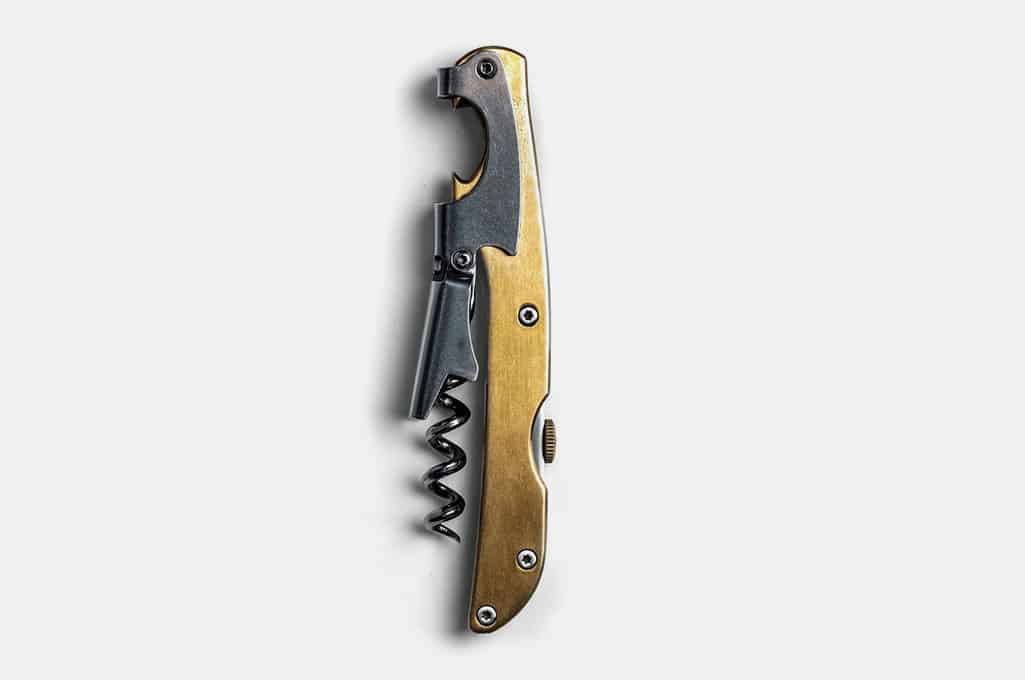 Corkscrew
When it comes to pairing drinks with dinner, wine is king. So if you're planning to have dinner with a lovely lady anytime soon, make sure you're prepared with a well-made waiter's corkscrew. A thumb stud on the foil cutter really makes a corkscrew stand out from dollar store wine keys, allowing you to easily operate it with one hand.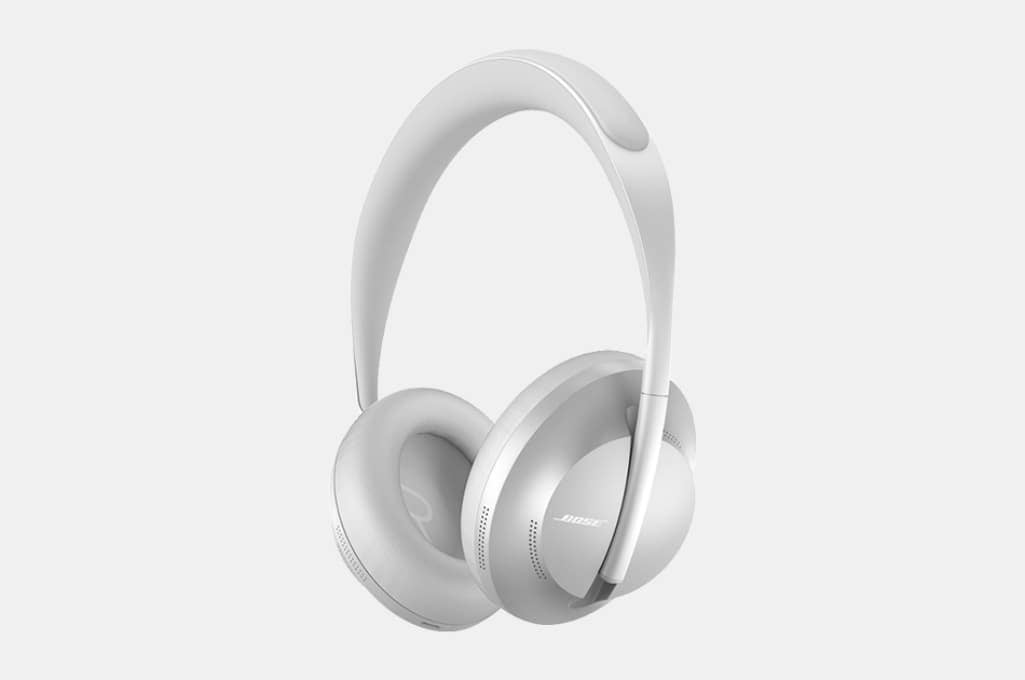 Headphones
Every man should have the chance to block out the world and take time to himself now and again. When it's time to unwind and clear your head, a pair of noise canceling headphones are just what the doctor ordered.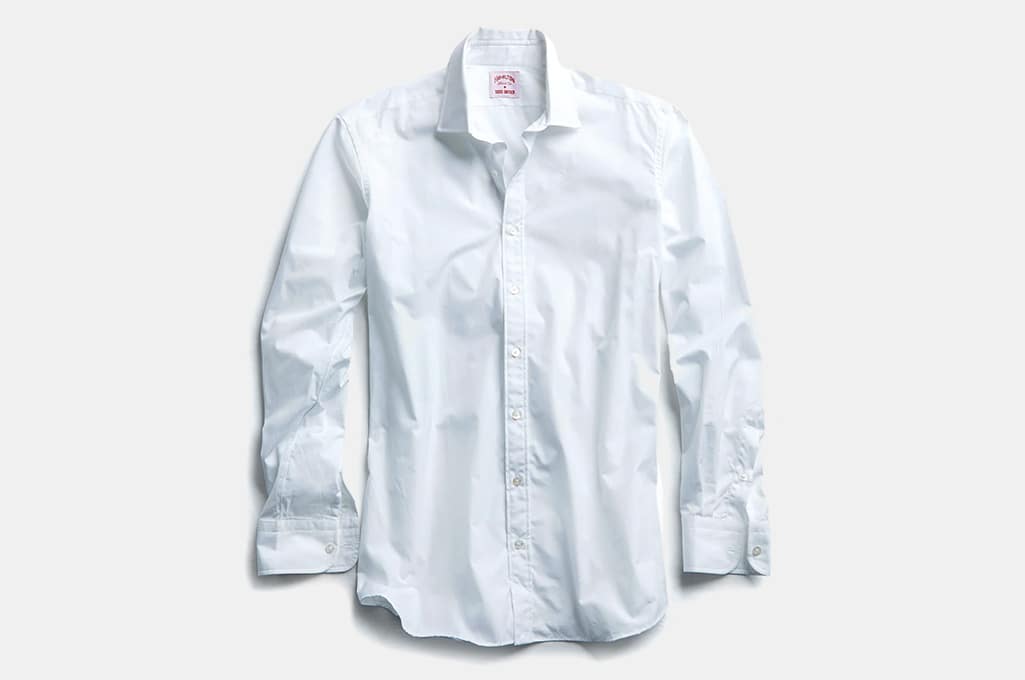 White Dress Shirt
There's always going to be an occasion to wear a white dress shirt. It's the foundational piece of so many looks, from snappy casual into full on formal. So why not get the best dress shirt money can buy? Look for one that is made of Egyptian cotton, preferably hand-made in the U.S. or Europe. And always pay attention to the quality of the buttons, too.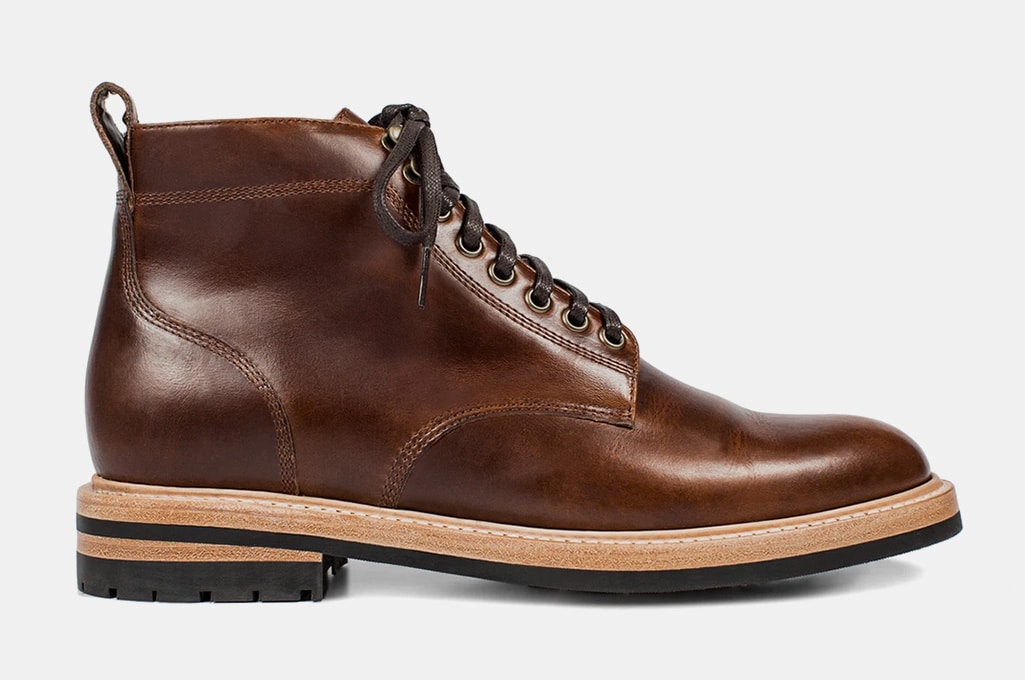 Leather Boots
British author Terry Pratchett knew why every man should own a well-made pair of boots: "This was the Captain Samuel Vimes 'Boots' theory of socioeconomic unfairness…That good boots lasted for years and years. A man who could afford fifty dollars had a pair of boots that'd still be keeping his feet dry in ten years' time, while the poor man who could only afford cheap boots would have spent a hundred dollars on boots in the same time and would still have wet feet."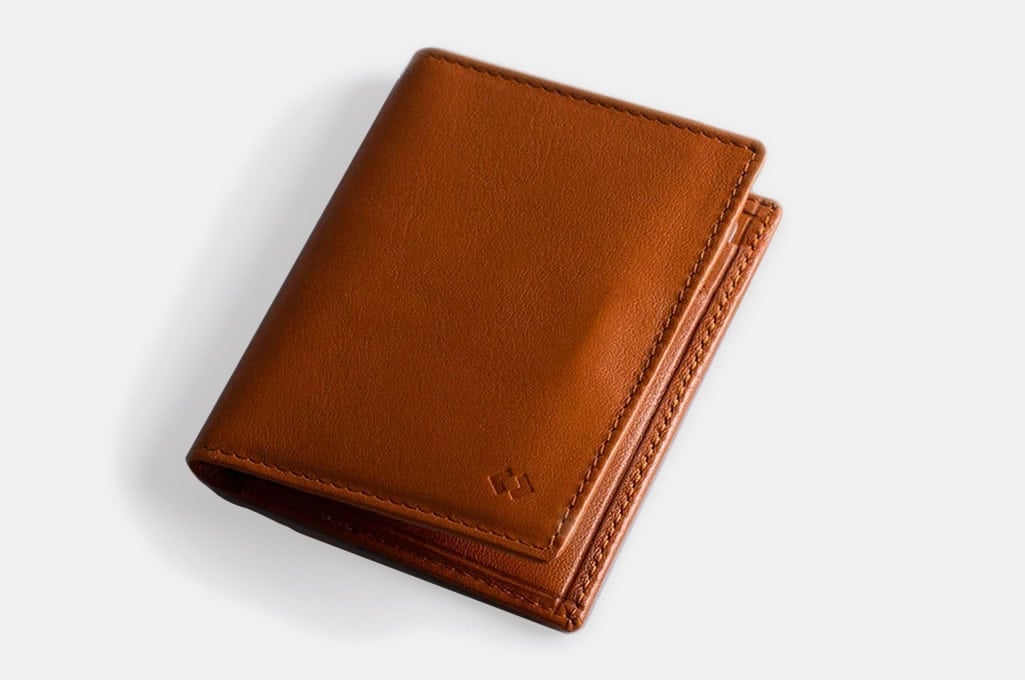 Leather Wallet
A great wallet won't just hold your valuables—it'll hold them in safely, securely, and in style. That's just what the best leather bifold wallets do, complete with RFID protection to stop digital-savvy pickpockets from scooping up your account details. For extra style points, get a slim wallet that won't mess up the lines of your clothing.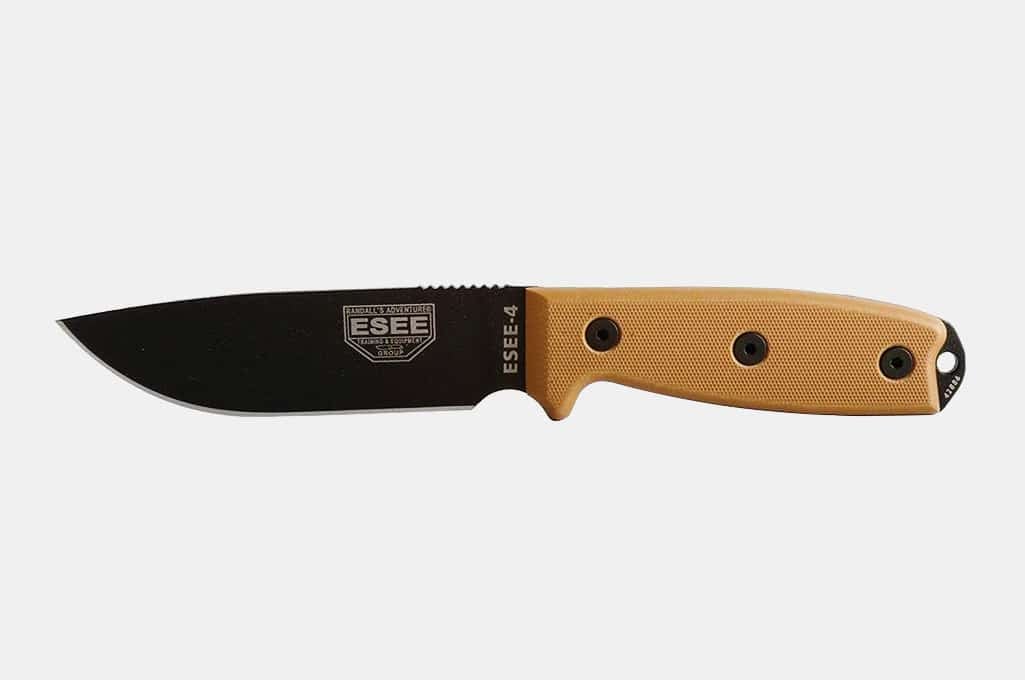 Fixed Blade Knife
A pocket knife or multi-tool can take care of small cutting jobs with ease. But what if your snipping and clipping trends lean more towards tree branches than sheets of paper? You'll need a heavy duty fixed blade knife. Look for carbon steel blades and molded holsters to keep your knife safe and secure when it's not in use.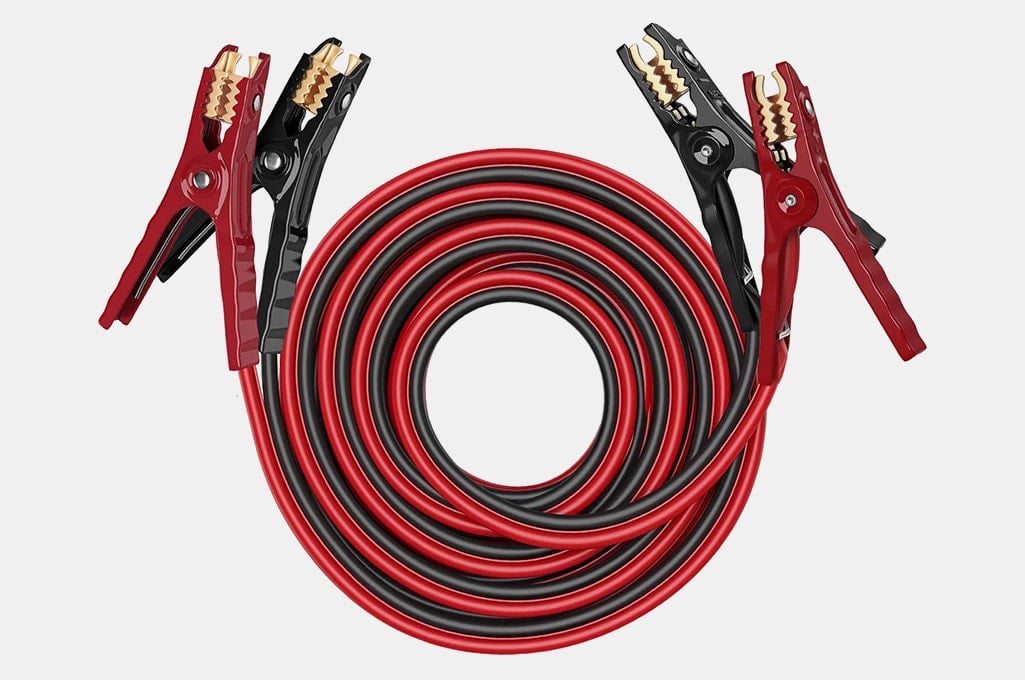 Jumper Cables
Let's get this straight: Your car's battery will die one day. Maybe because you drove it to its natural end, or maybe because you left the lights on after too late of a night out. Or maybe your friend will find themselves in the same situation. Either way, stowing a pair of jumper cables in the trunk of your car is a necessity. If you're not already 100 percent confident in your jumping abilities, add this video to your watch list.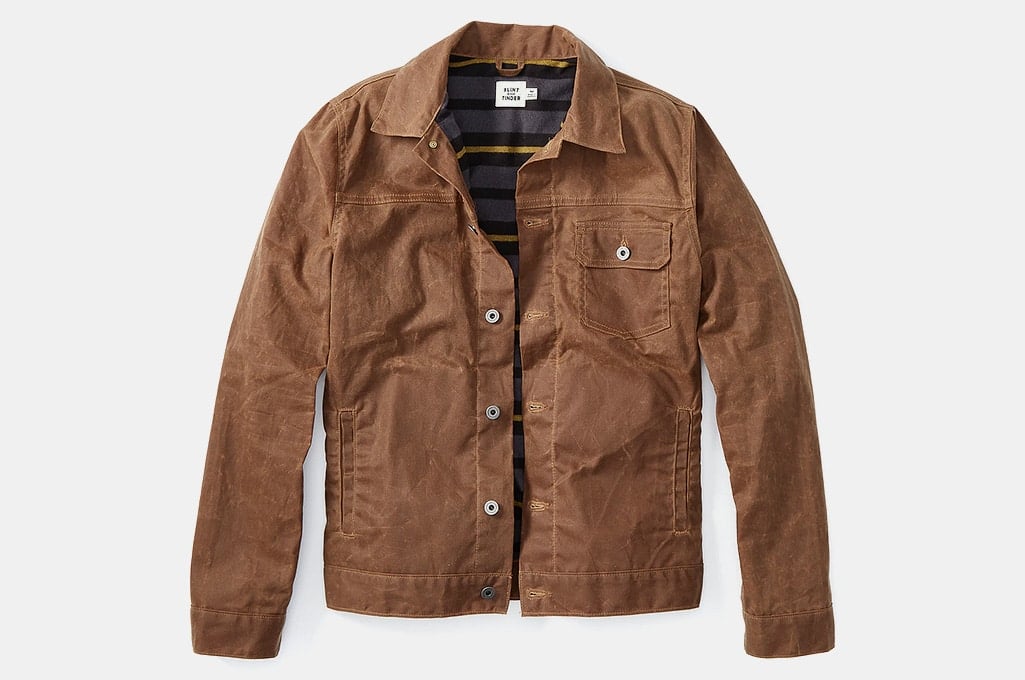 Work Jacket
The classic work jacket isn't just for farmers and ranchers—it's a durable, protective outer layer that's great for when you're riding your bike or taking a walk around the city, too. A heavy duty waxed work jacket is a perfect example of this versatility, preferably with a soft flannel lining that lets you toss it on over a t-shirt for a complete outfit.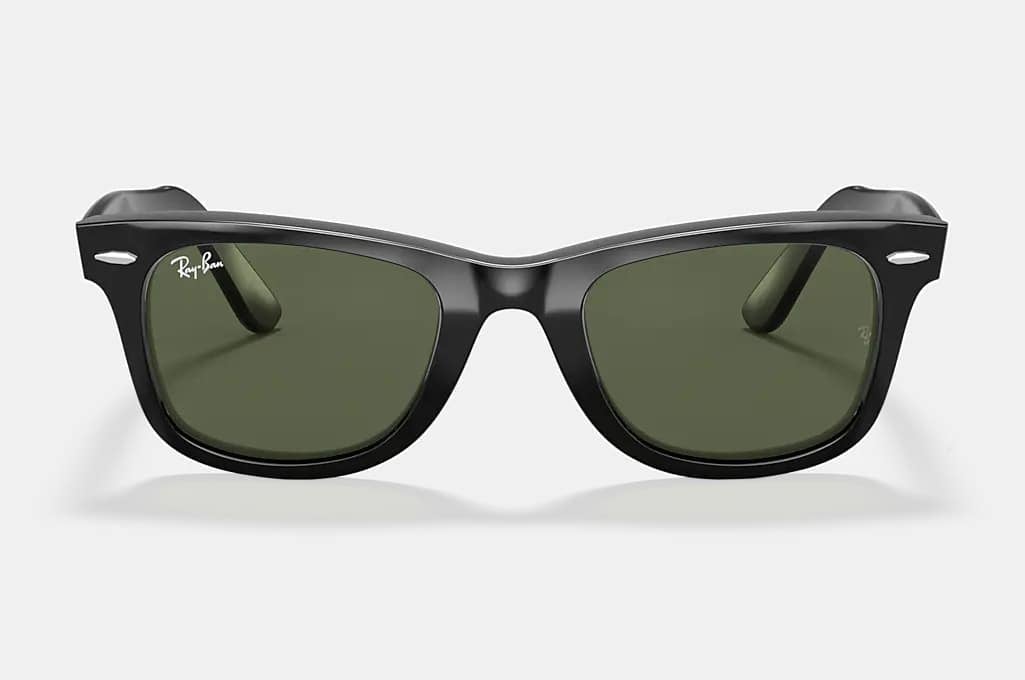 Sunglasses
Squint less, see more, and look cool? Yeah, every man should own a pair of sunglasses. Go for a classic model, like Ray-Bans or aviators, and be sure to pair it with a sturdy sunglass case to keep them from getting squished in your backpack.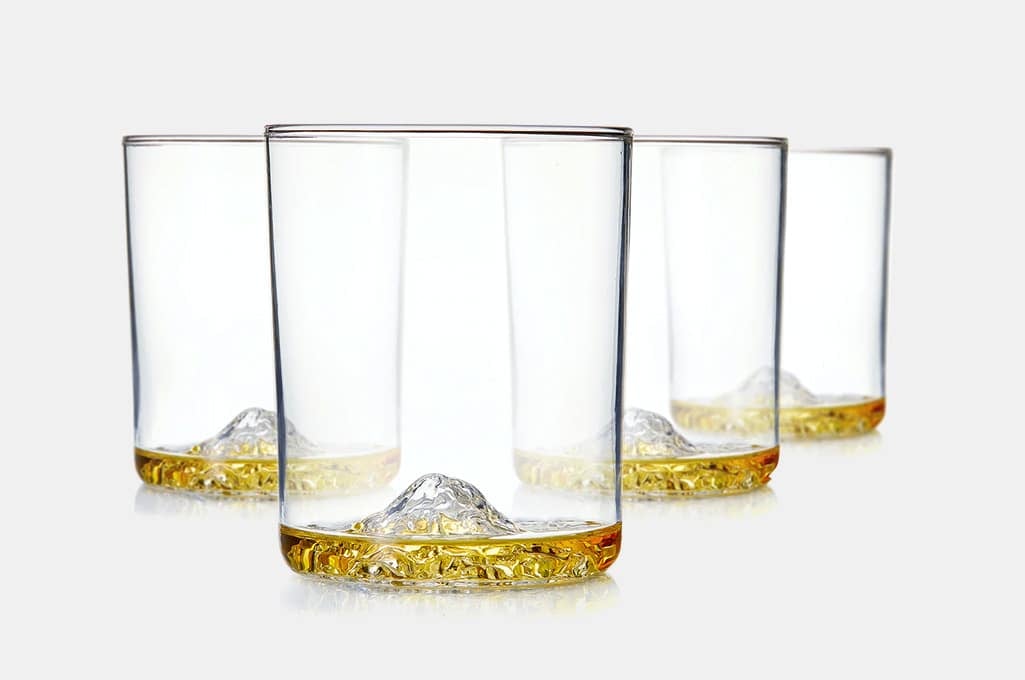 Whiskey Glasses
Your enjoyment of fine spirits depends in large part on what glass you serve them in. Choose a poorly-shaped glass, and you'll end up smelling a muted version of whiskey's caramel and vanilla aromas. Go for specially designed tasting glasses, though, and that liquid gold spirit will show off all its best attributes.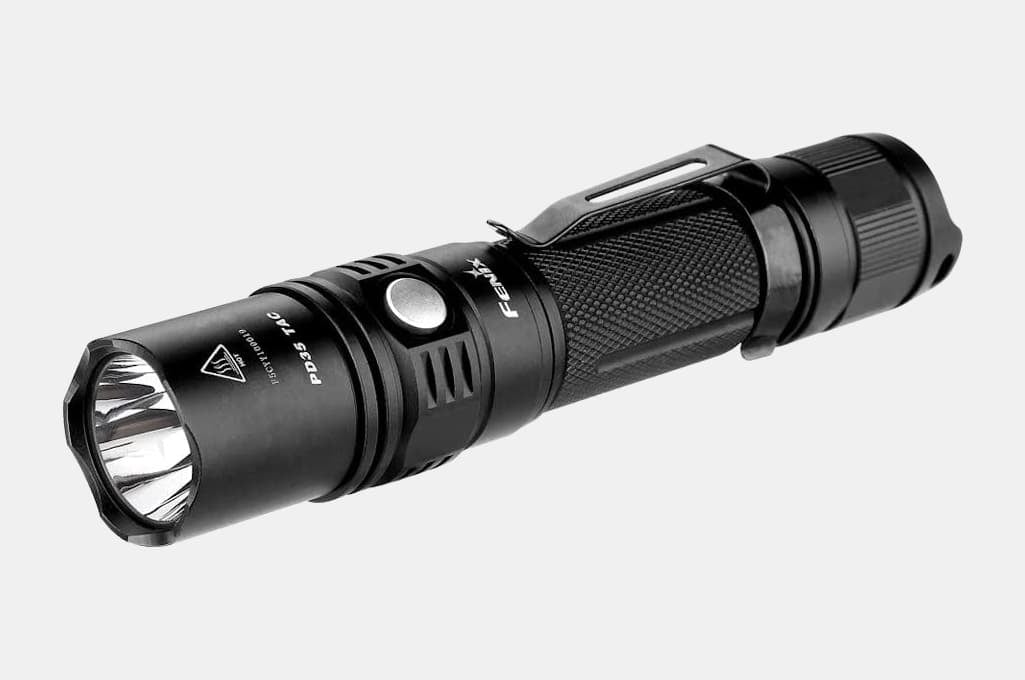 A Flashlight
Don't get caught in the dark. Buy a powerful and compact flashlight, with as many lumens as you can handle (1000 is a good round number). In fact, get two: One for your home, and one to store in the trunk of your car. That way, even a late night flat tire won't trip you up.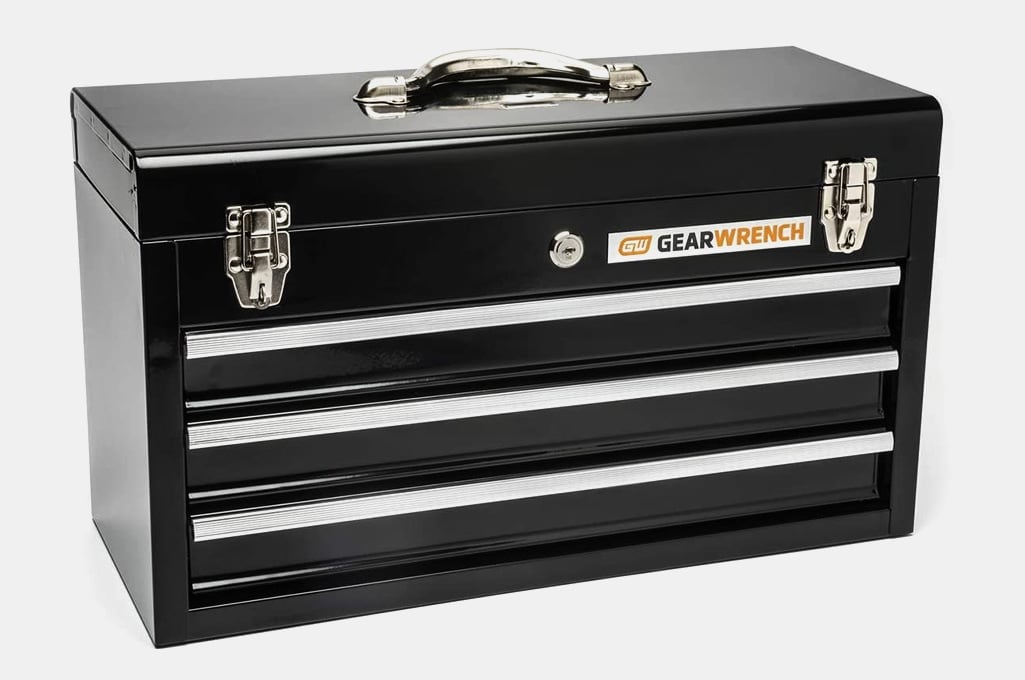 A Toolbox
A multi-tool is great for everyday carry, but that doesn't mean you can skip having a full tool set. Get the jump on keeping all your wrenches, sockets, bits, and pliers organized with a multi-drawer toolbox. Make sure it has a heavy duty locking mechanism to keep your tools safe and sound, but is still compact enough to carry in one hand.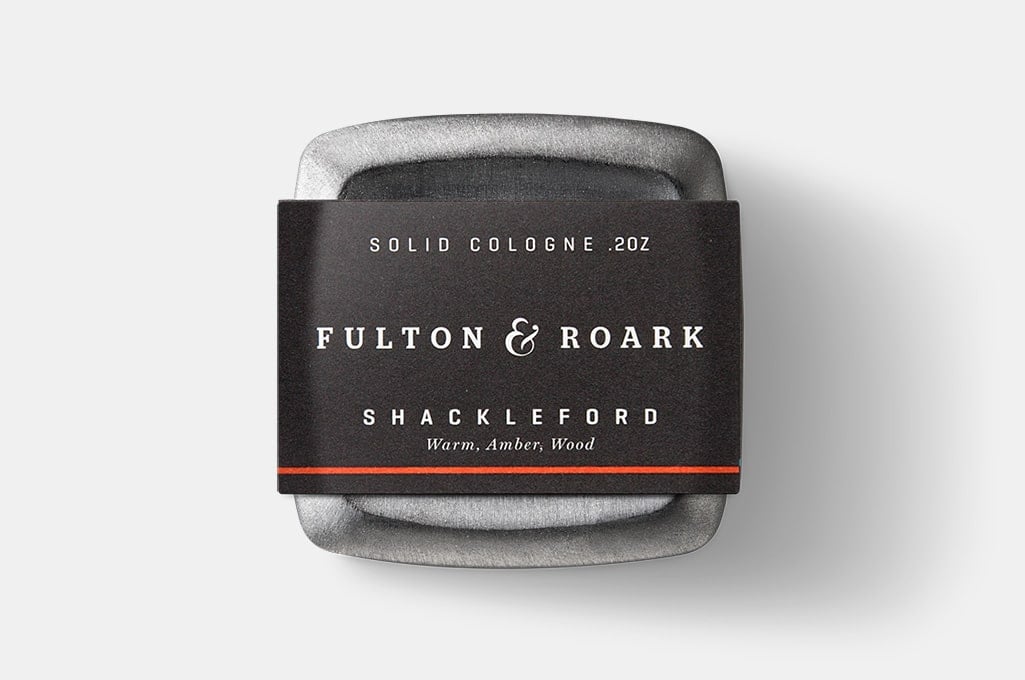 Cologne
Smell better, and you'll feel better. Feel better, and you'll look better. Look better, and you'll get more compliments—on how you smell and feel, no less. That's the magic of a good cologne, and it's why every man should find a signature scent that they know and love. If you're a traveling man, though, consider getting a solid cologne that doesn't have the risk of breaking in your bags.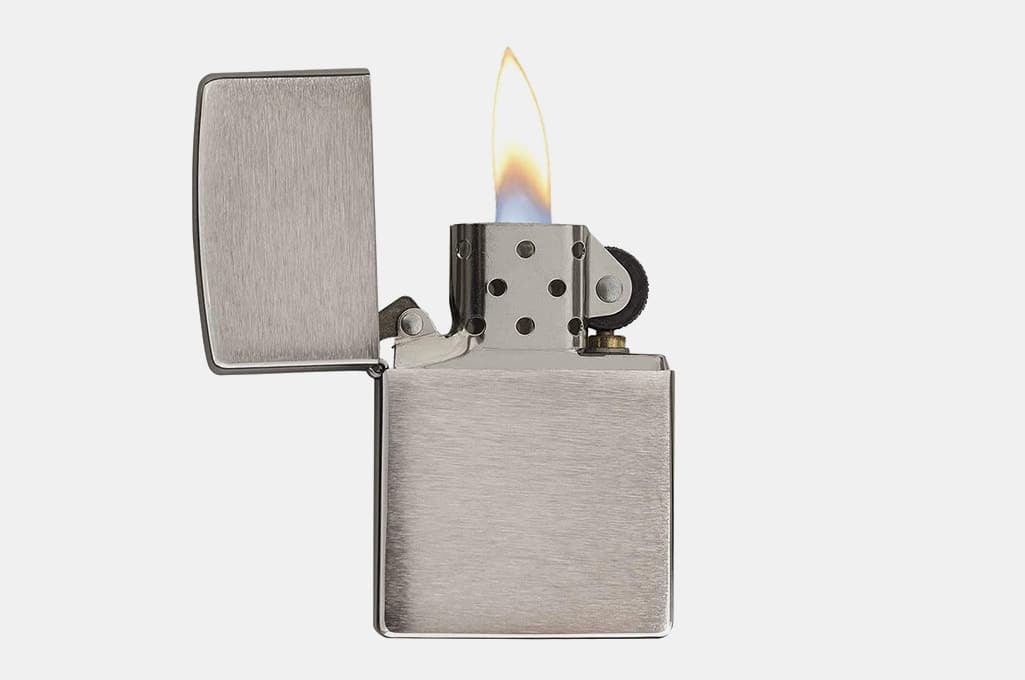 A Lighter
Even if you don't smoke—and let's be honest, no man who cares about their health should—you should still own a lighter. They're the fastest shortcut to getting a campfire started, and a timeless accessory for men. As always, stick with the classics: You can't go wrong with a tried and true Zippo lighter.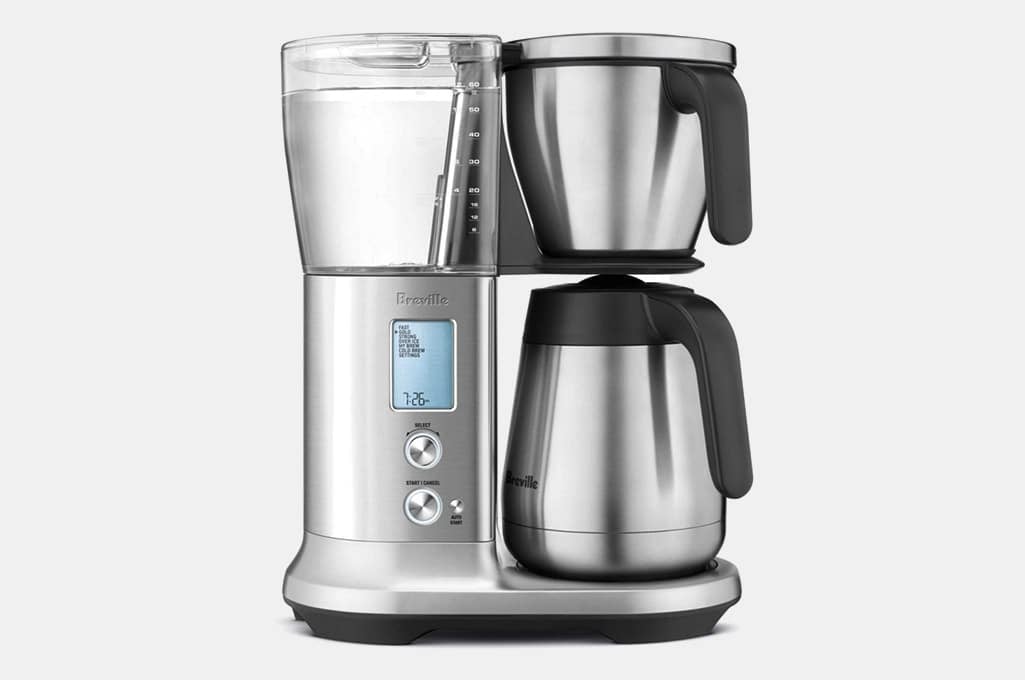 Coffee Maker
What's a guy to do without his morning cup of joe? It's not just a source of caffeine, it's a ritual that helps to ground us in our everyday activities. But even beyond that, great coffee can become a constant source of enjoyment and sensory development. So upgrade your AM game with a higher class coffee maker, and you'll be making cafe-quality cuppas in no time.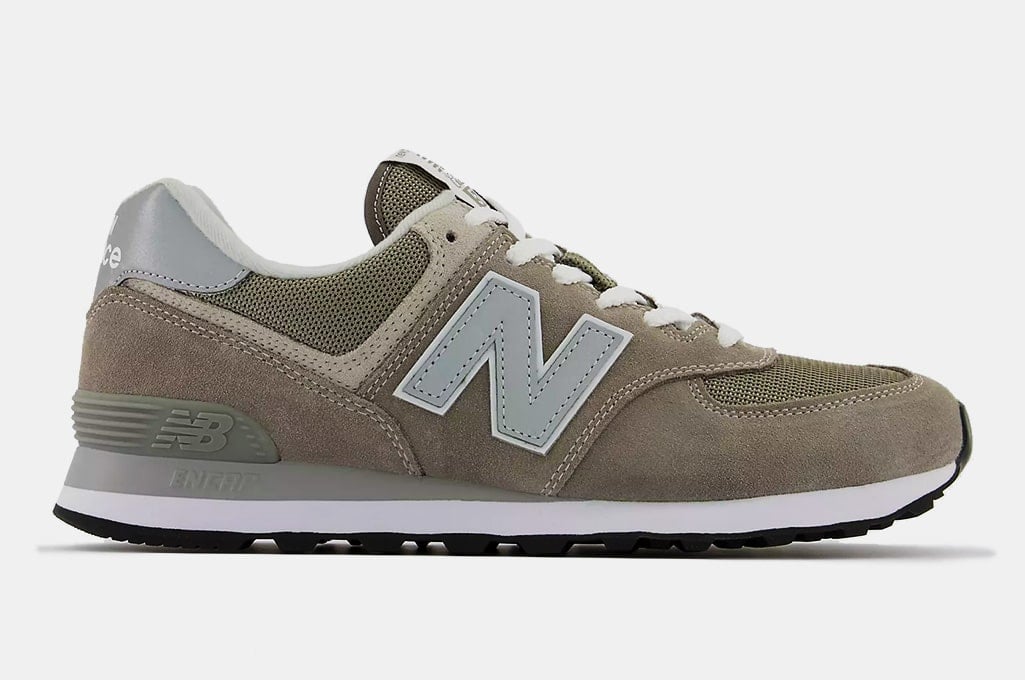 Sneakers
Rounding out your casual wardrobe with a reliable pair of sneakers can never go wrong. After all, as English footballer John Wildsmith said: "You are either in your bed or in your shoes, so it pays to invest in both." Go for a throwback look, and you'll be able to pair it with casual and dressy outfits.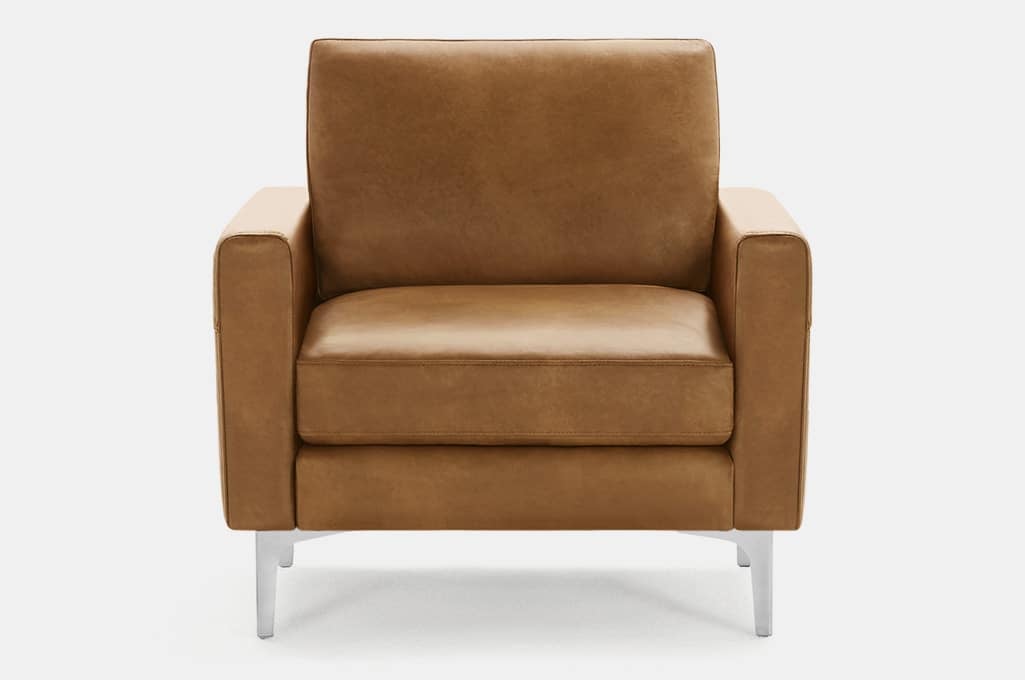 A Comfortable Chair
The day that I invested in a chair that actually fit my six feet two inch frame was life changing. Were other people this comfortable sitting in the chairs I found in every cafe and restaurant? It's my hope that every man will own a chair that's as comfortable as my own leather armchair, so that when the day's through you always have a place to relax.
Grooming Kit
Upgrading from a simple shave lotion and razor to a real grooming kit will do wonders for the health of your skin and face. Look for a grooming kit that takes care of every step of your shaving routine, from pre-wash to lotion to aftershave and a razor.
Leather Belt
A good leather belt can last you a lifetime, becoming a reliable part of your everyday wardrobe. Investing a little bit more in a genuine Italian leather belt with durable stitching will ensure that it's a staple in your outfits for decades to come.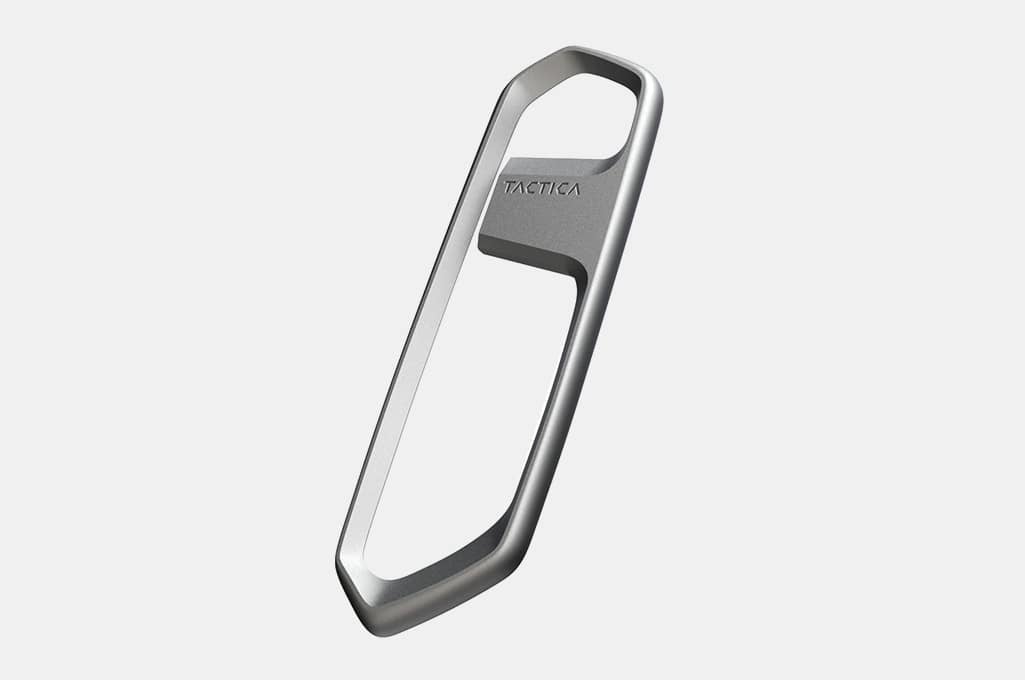 Bottle Opener
Most men love beer. And those beers aren't going to open themselves. Makes sense to have a reliable bottle opener then, eh? But most bottle openers are needlessly bulky and have inefficient lever angles. Spend a few more bucks on a thoughtfully designed bottle opener, and every "pop!" will be as satisfying as the last.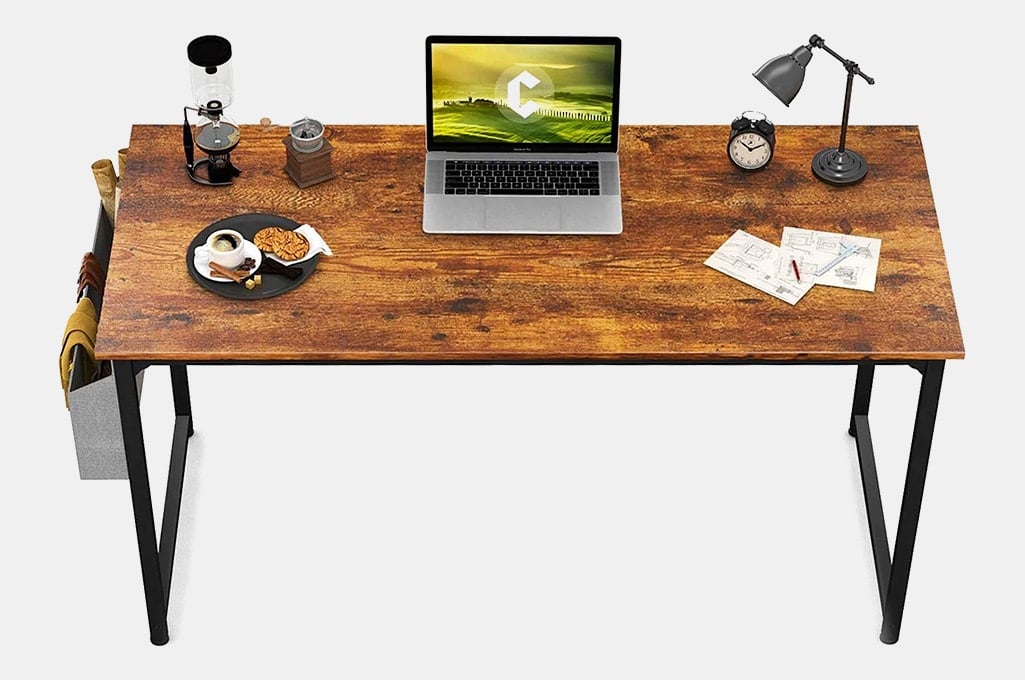 Desk
As you collect more of your notes, pens, notebooks, and sundry belongings on a desk, it will become like an extension of your mind. You don't even have to own an expensive desk—a simple industrial desk will get you set up without breaking the bank.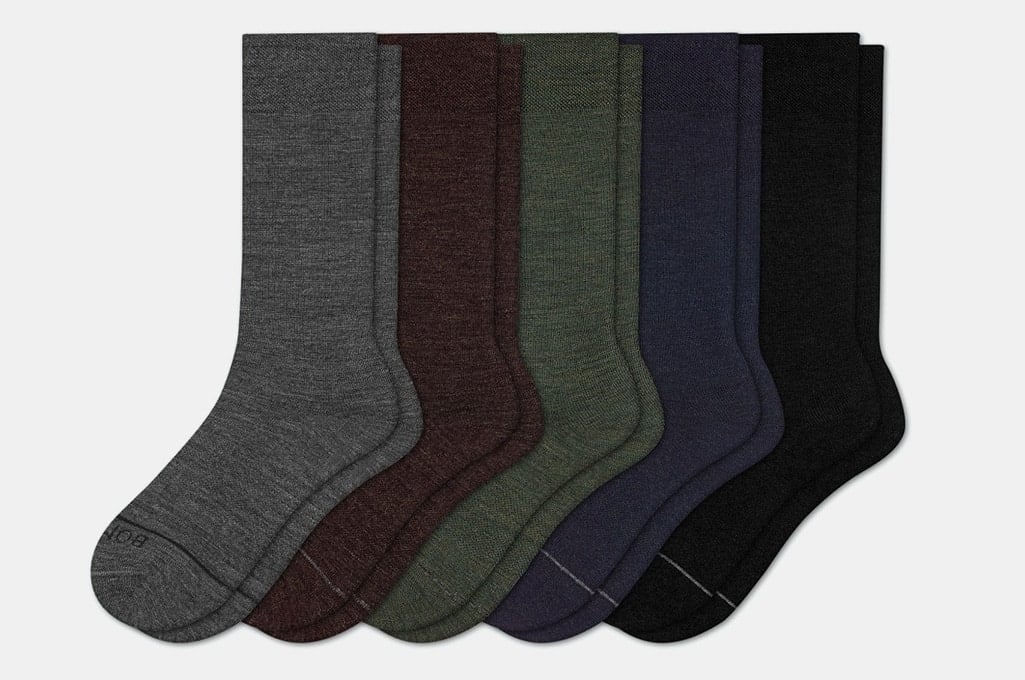 Dress Socks
You might be able to get away with wearing your athletic socks for every occasion, but I can't wholeheartedly recommend it. Once you try wearing genuine dress socks, especially ones made from merino wool, you'll never want to go back to thick cotton socks with your dress shoes.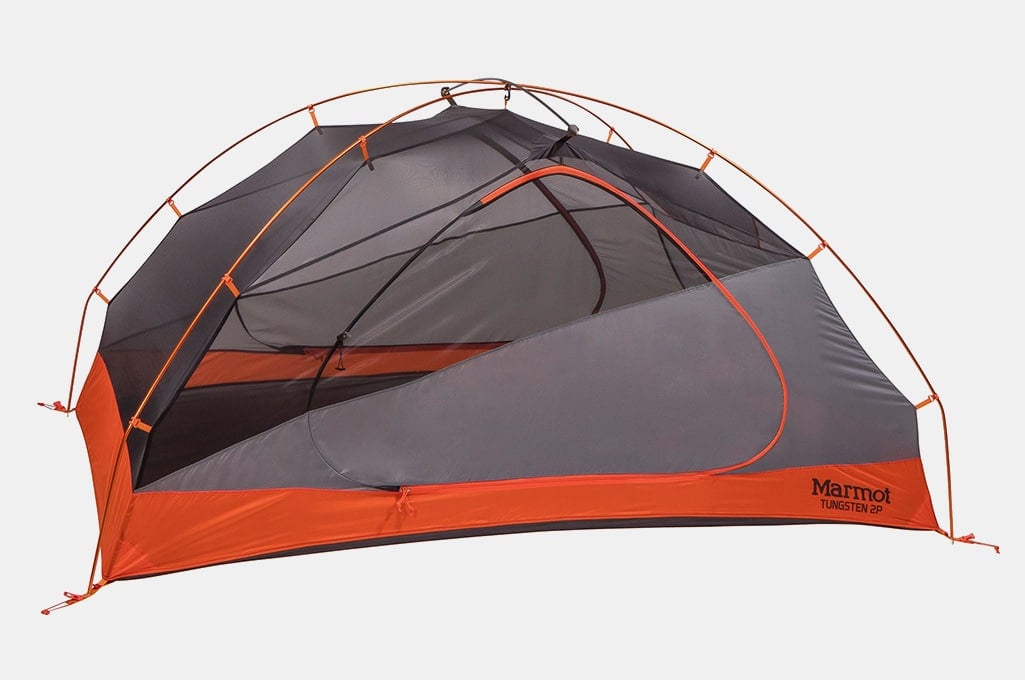 Tent
When the mountains are calling and you must go, it pays to be prepared. So equip yourself with a tent that's easy to set up, and keep it near at hand throughout the camping season. Choose one that's big enough for two people and comes with a footprint, so you can feel free to whisk your SO away for a week outside the city.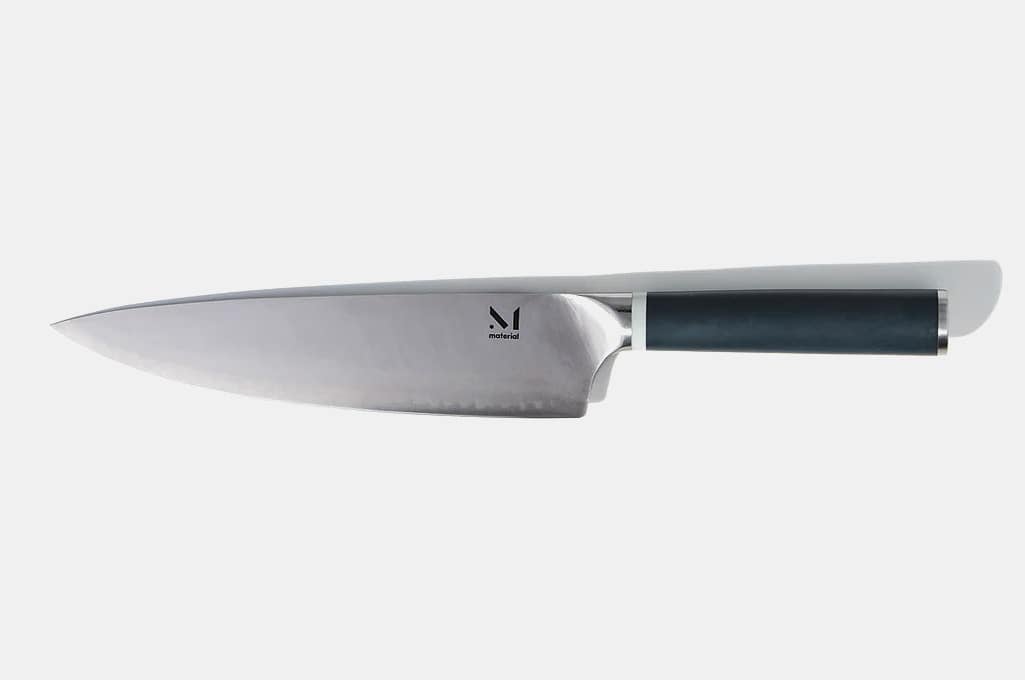 Chef's Knife
There are few things more attractive to a woman than a man who can cook. That means it's time to start working on your knife skills, ASAP. An eight inch chef's knife made from carbon steel can take you from kitchen amateur to seasoned pro—so start there, and then take the advice of the legendary Jacques Pepin as he helps you refine your knife skills.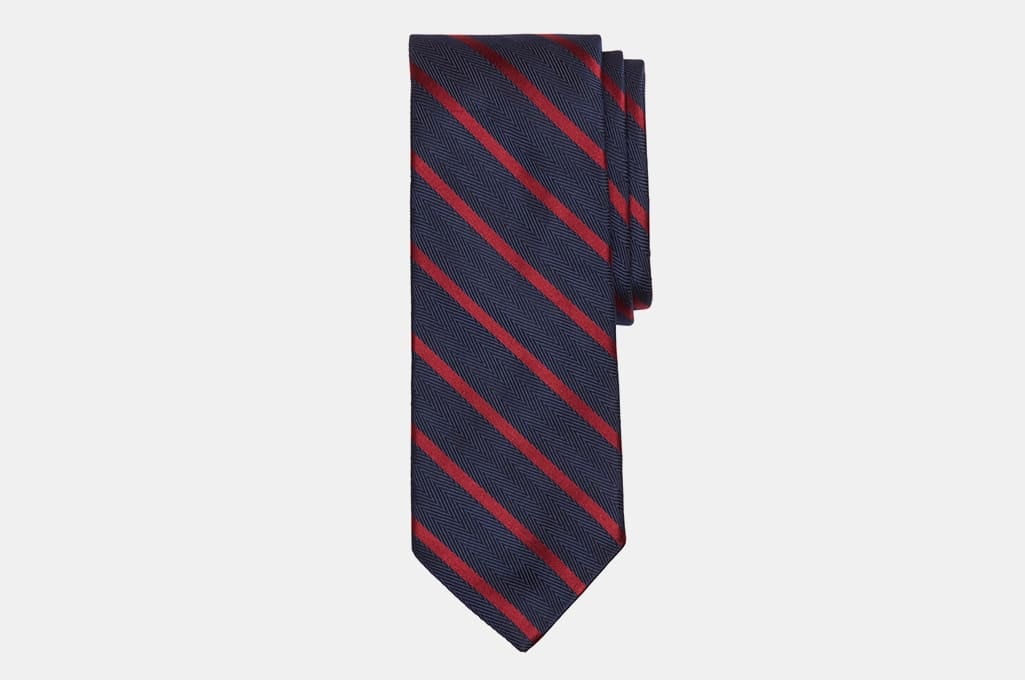 A Tie
It's as simple as this: A tie completes any formal outfit. Whether you're going to work or dressing to impress on a date, a good tie will add the finishing touches to your look. Try choosing one that has a pattern or material that contrasts with your suit, making it an eye-catching addition to your formal wear.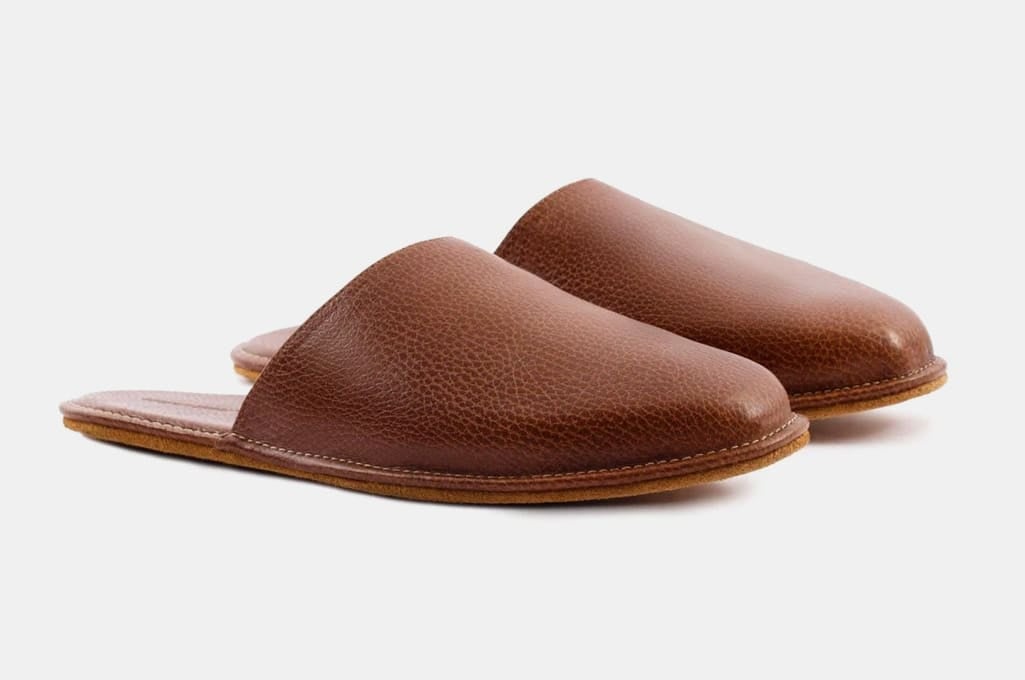 Slippers
Walking around your house in your bare feet will only get you so far, especially once winter's chill sets in. But the department-store-variety fuzzy slippers are a magnet for foot odors, so stay away from them. Grab a pair of leather slippers instead, since they'll take the unique shape of your foot and develop a rich patina with use.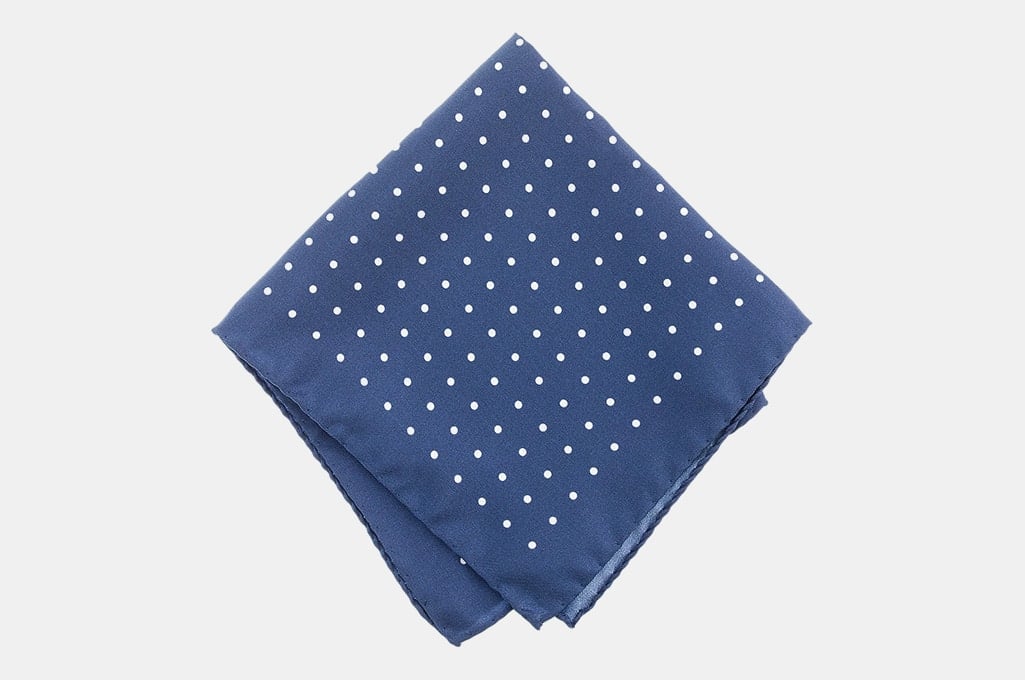 A Handkerchief
Pocket squares may have gone out of fashion, but it's about time we start bringing them back. Ever since I started bringing a handkerchief as part of my everyday carry, I'll never go without one. They're great on hot summer days to keep yourself dry and cool, and can instantly spruce up any suit jacket with a flair of color.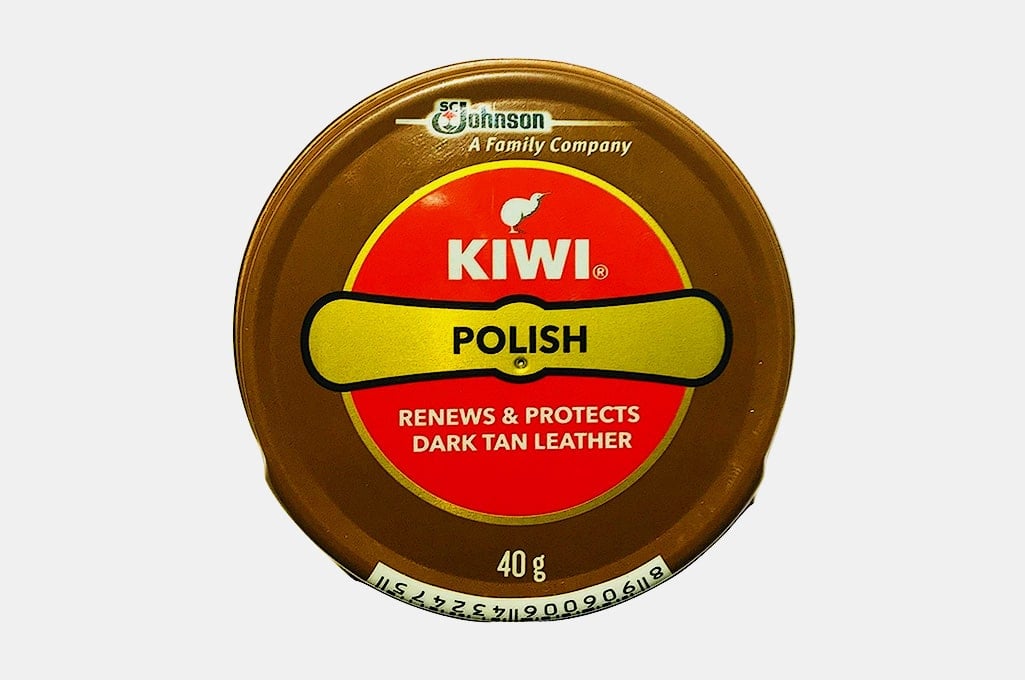 Shoe Polish
Investing in a good pair of leather boots is only the start of your relationship with your footwear. After that, every man should own a tin of shoe polish, a must-have for leather aficionados. That's because regular care for your leather shoes and boots won't just keep them looking great, it will extend their lifespan too.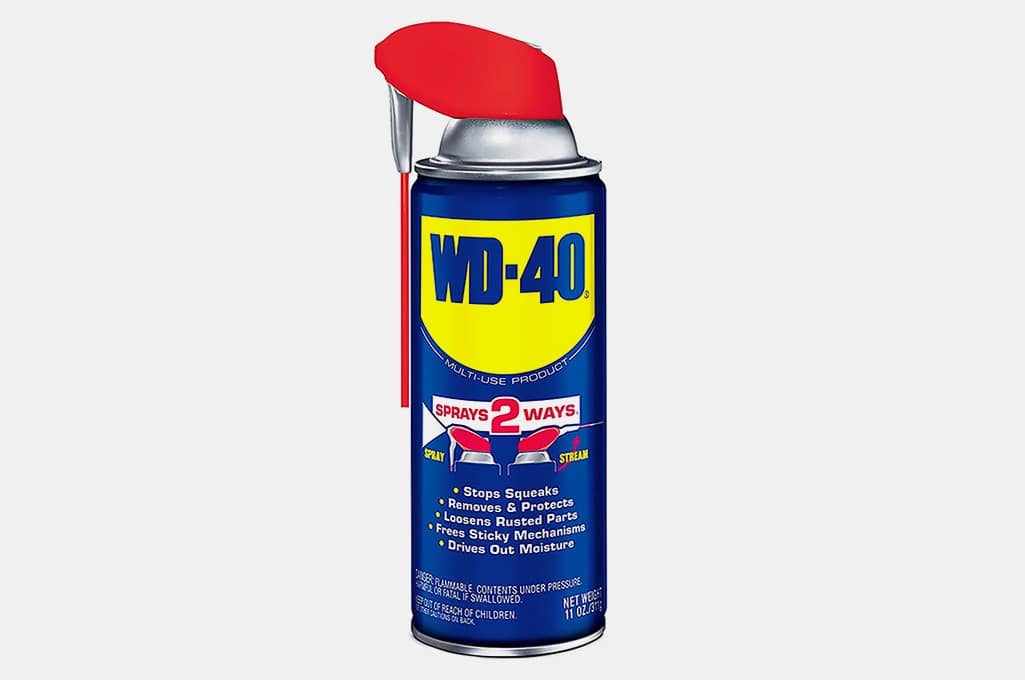 WD-40
Handyman wisdom says there are only two types of problems: Something that's supposed to move and isn't, or something that's not supposed to move and is. When you're dealing with anything stuck, WD-40 is the go-to tool for unsticking it.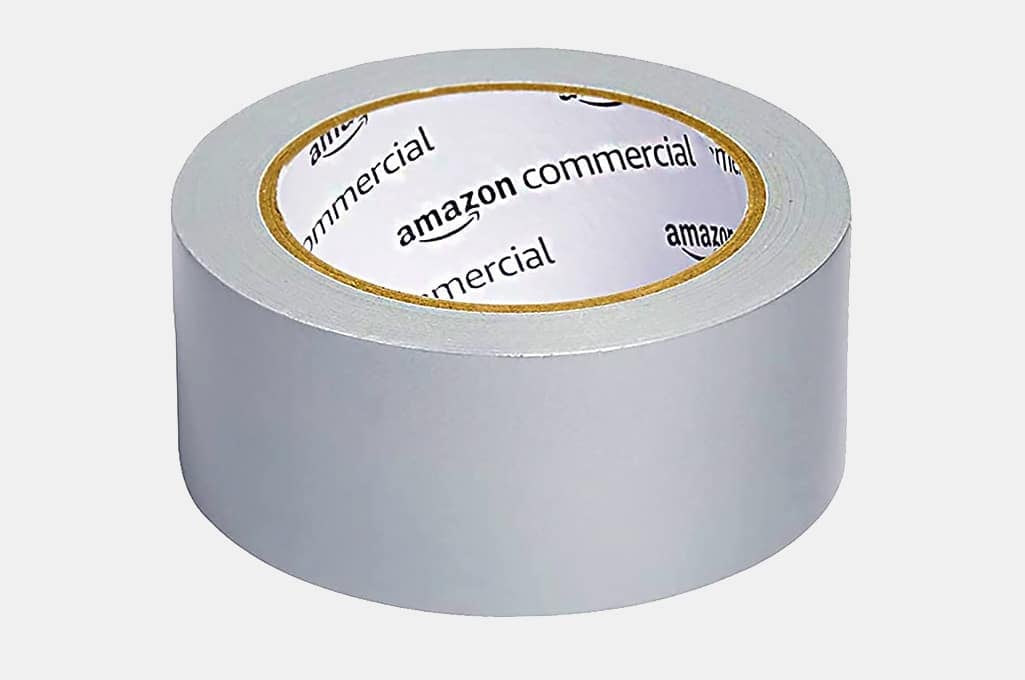 Duct Tape
And as a counterpart to WD-40, duct tape. If it's not supposed to move but it's moving, slap some of this classic reinforced tape on it and call it a day. Or, at least until you can Youtube a more permanent solution.
Disclosure: Clicking on these links and making a purchase may earn us a small referral fee, at no extra cost to you. Learn more here.
freestar.config.enabled_slots.push({ placementName: "gearmoose_leaderboard_btf", slotId: "gearmoose_leaderboard_btf" });