15 Things Every Man Should Have in his Kitchen
I once went to look at a room for rent in a house owned by a guy who called the kitchen "the microwave room." To avoid being that guy, we put together a few tried and verified tools, supplies, and equipment that will make your time in the kitchen easier and more efficient. Use the list to build your kitchen arsenal from scratch, or cherry pick the good stuff to give your cooking a sharper edge.
In this guide, we rounded up 15 things every man should have in his kitchen — ranging from the basic stuff like pans and knives to the brilliant things that you buy and then wonder how you ever lived without (i.e., an electric kettle). Steam, sautee, slice, and snip in style. And give the microwave a rest.   
Instant Read Thermometer
Until you're at the point where you can eyeball a steak from across the room and tell if it's done, you'll want the reassurance that comes from a good food thermometer (the Thermapen is one of the best). Keep the number 165 in your head—that's the fahrenheit temp at which any harmful food-borne nasties die dead—and poke everything you cook so you know exactly what's going on beneath the surface.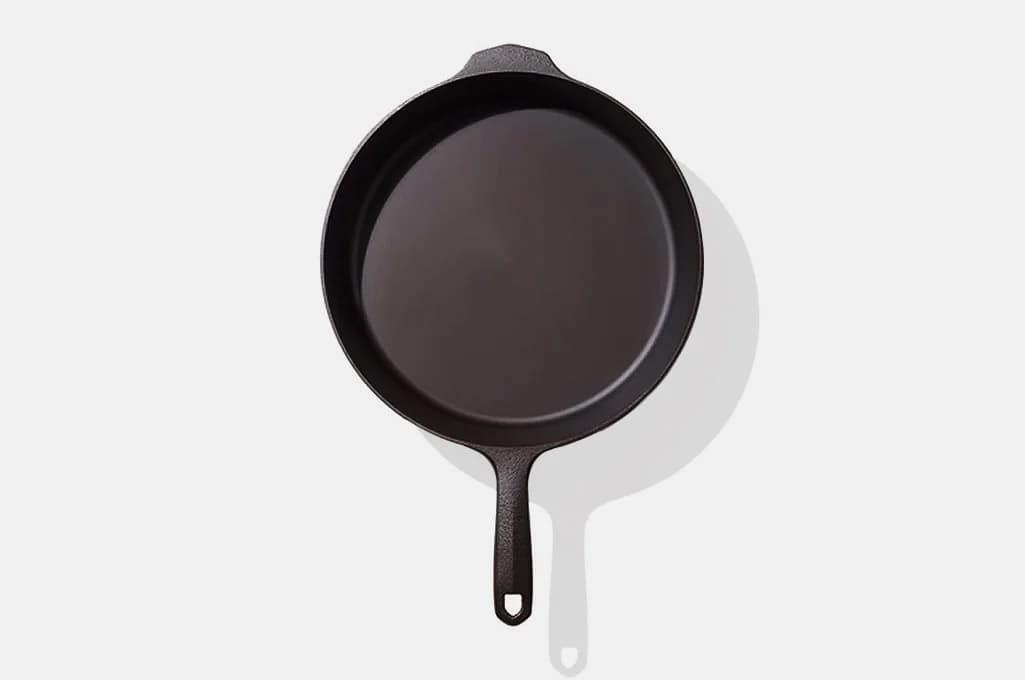 Cast Iron Skillet
A good cast iron skillet will outlive you and once you start using one, you'll start cooking everything in it. Don't be intimidated by the cast iron maniacs out there who pretend there's only one true, overly complicated way to care for a cast iron pan. The gist is the pan develops its non-stick properties from the accumulation of thin layers of oils. Soap will remove the oils, so when you're done, just wipe it out. Scrub some salt around the surface and/or boil a little water in there if you need to get rid of any stuck bits of food. Dry it off, rub some oil on it, and it's ready for next time.
Tongs
If you are lucky, you are given ten fingers at birth. And that's all you're ever going to get. To protect your most valuable and irreplaceable tools, use tongs and not your fingers to flip tortillas, roll your hot dogs, and grab your gyozas. Plus every time you pick them up you get to click them together a couple times, joining in a tradition created by every person who has ever picked up a pair of tongs.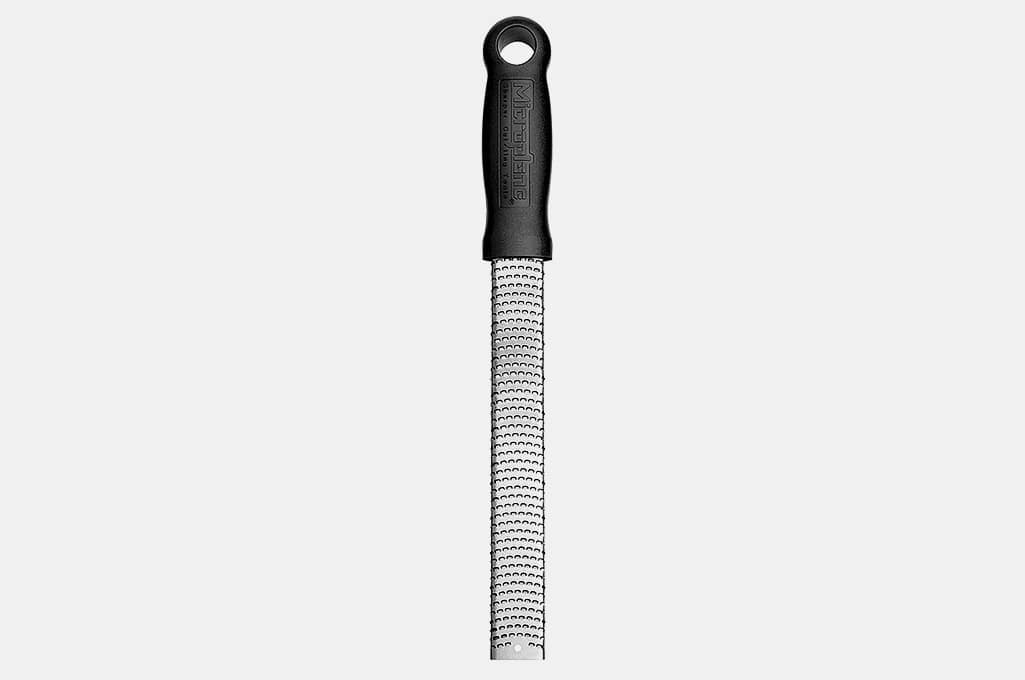 Micro-Rasp Grater
Never buy that green canister of "parmesan" again. Buy yourself a brick of the good stuff and use a micro-rasp grater to freshly grate it. Even the most mundane bowl of pasta becomes something special. Also when that tequila marinade for fish tacos calls for a butt ton of lime zest, you, sir, will be fully prepared.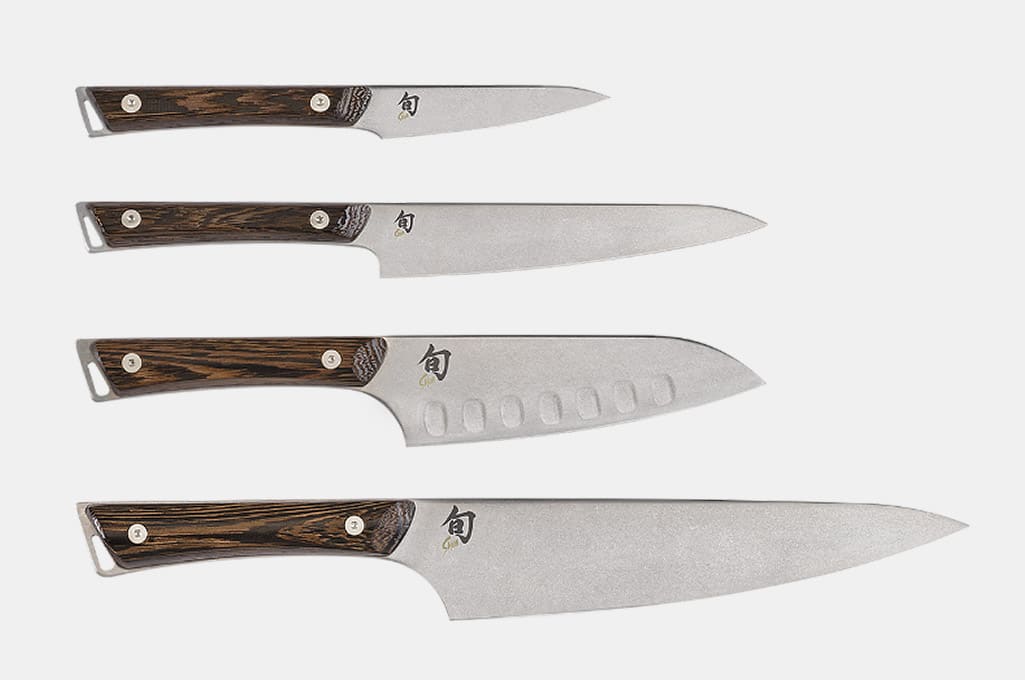 Basic Knife Set (Chef's Knife, Santoku Knife, Paring Knife, Utility Knife)
Investment-level prices make sense for some things in life—a jacket, boots, a couple good kitchen knives. The chef's knife will take care of pretty much every job, with the paring knife stepping in for precision work. A Santoku knife is excellent for vegetables, with its downward-curving point and dimples that help release each slice. Held aloft in a knife block, your knives are always ready. And looking good.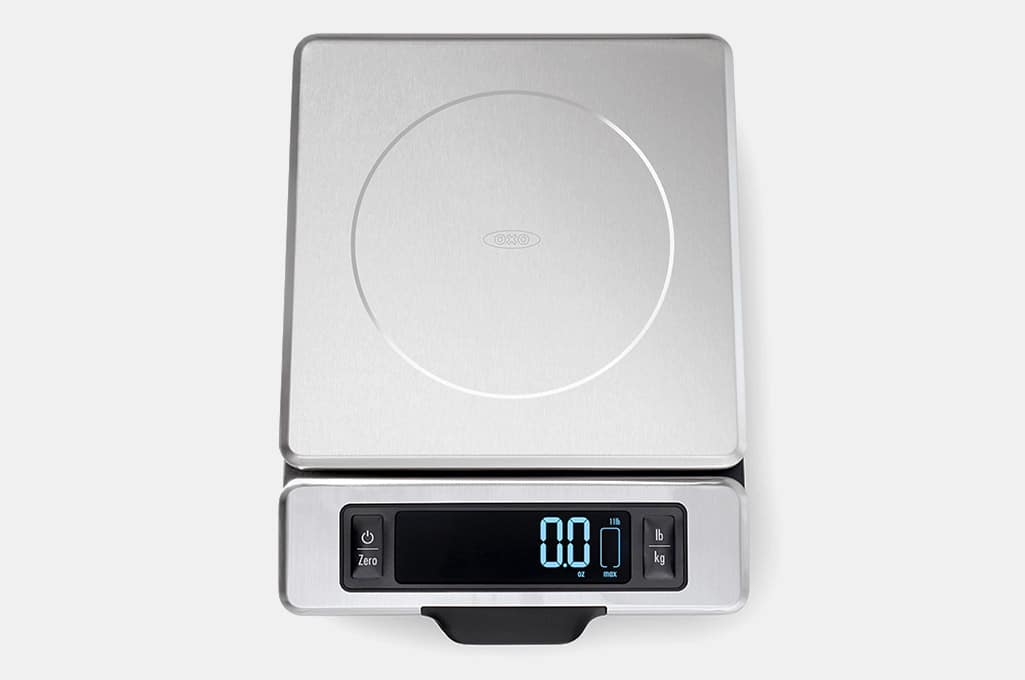 Digital Kitchen Scale
Is there any better smell than bread baking? And is there any tougher skill to master than baking good bread? A digital scale will make you a better baker almost instantly. While there's an art to baking, it's also science. If you've ever baked anything that came out wrong wrong wrong, it could be a matter of proportions. Weigh your ingredients and you're one step closer to the perfect boule that doesn't disappoint.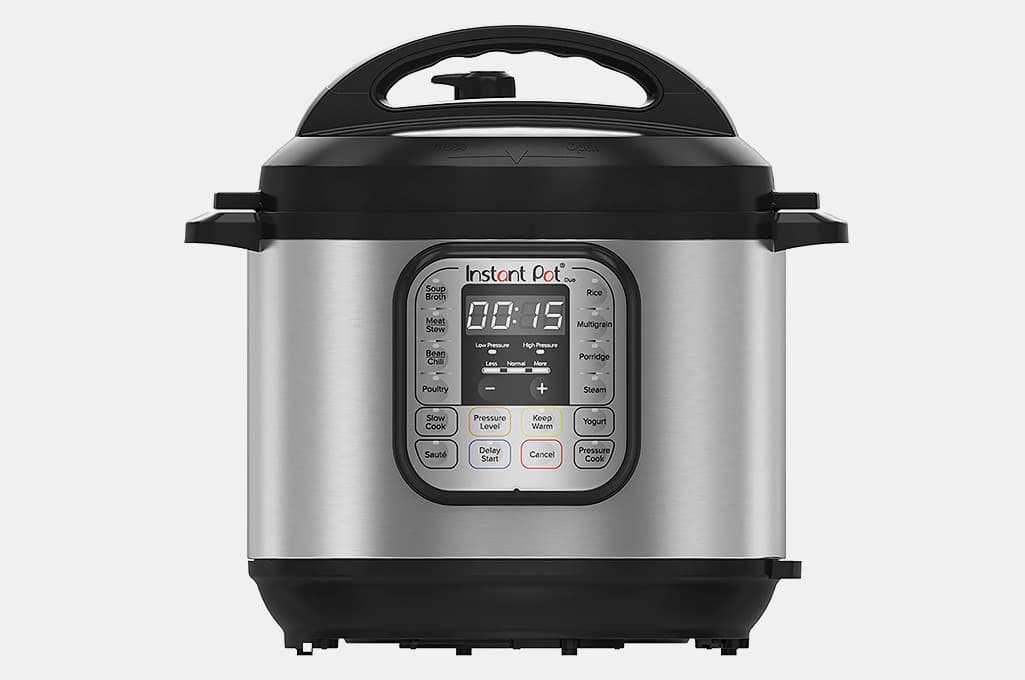 Pressure Cooker
Rice and beans. I could live off of rice and beans. Zesty or spicy, cowboy style, Mexican, Southern, Caribbean, you can make them from scratch and make them quickly in an Instant Pot (or pressure cooker of your choice) and they always come out good. Turn a burlap bag of dry pinto beans into a creamy and tender feast with no silly soaking. Make rice that's fluffy as a kitten in less time than it takes to watch a kitten compilation. Of course the Instant Pot does far more than just rice and beans, but it does rice and beans really well.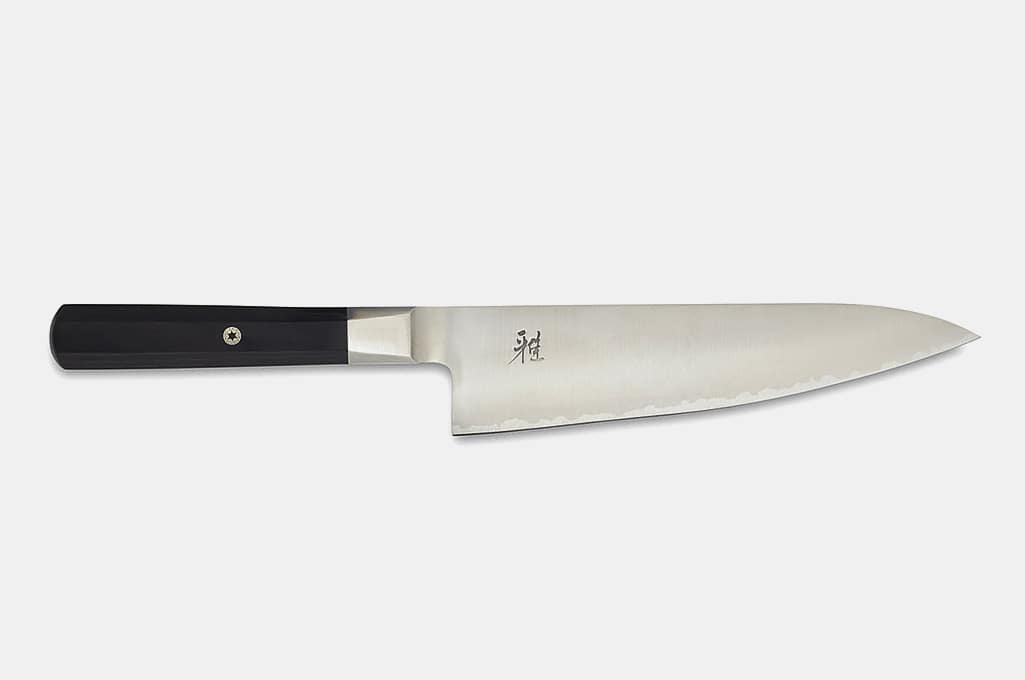 Chef's Knife
So you just want one knife for every kitchen task? Make it a chef's knife. The long sharp edge chops carrots, dices onions, cubes beef, and slices potatoes. Get one that's perfectly weighted and feels good in your hand, and it'll become an extension of your arm. A very sharp and pointy extension that's good at making a stew.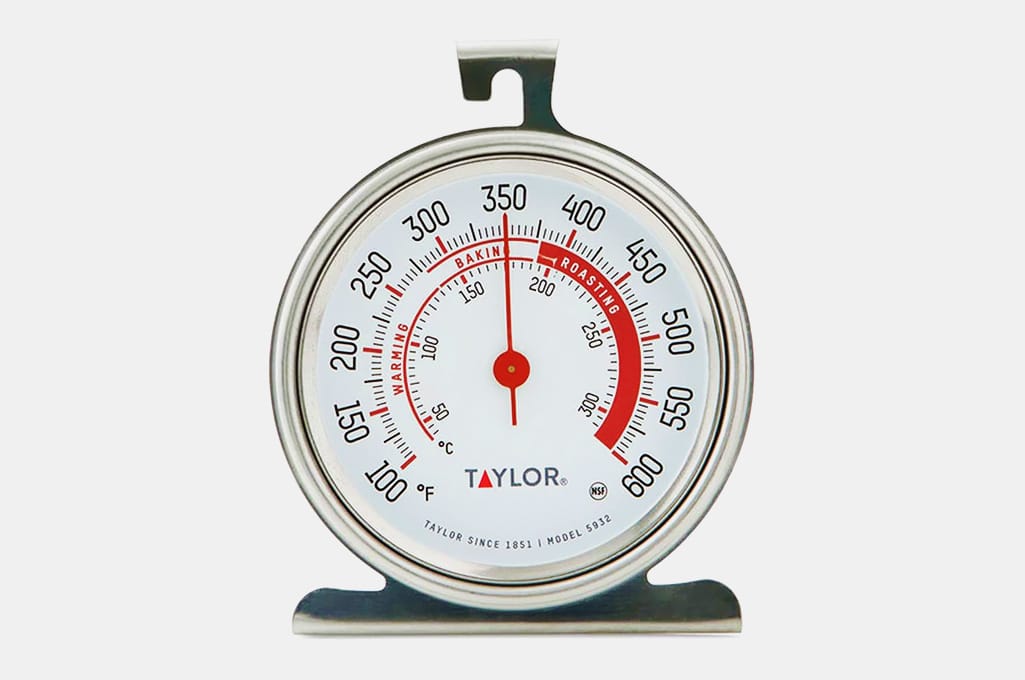 Oven Thermometer
You did everything right. Followed the recipe like a treasure map yet still you ended up with a half-formed mess. Could be it's not you, it's your oven. Built-in oven thermometers are not always accurate and they tend to get less so with age. With an oven thermometer, you'll know exactly when it's time for that meatloaf to meet the rack, or if you need to up the temp to get things cooking.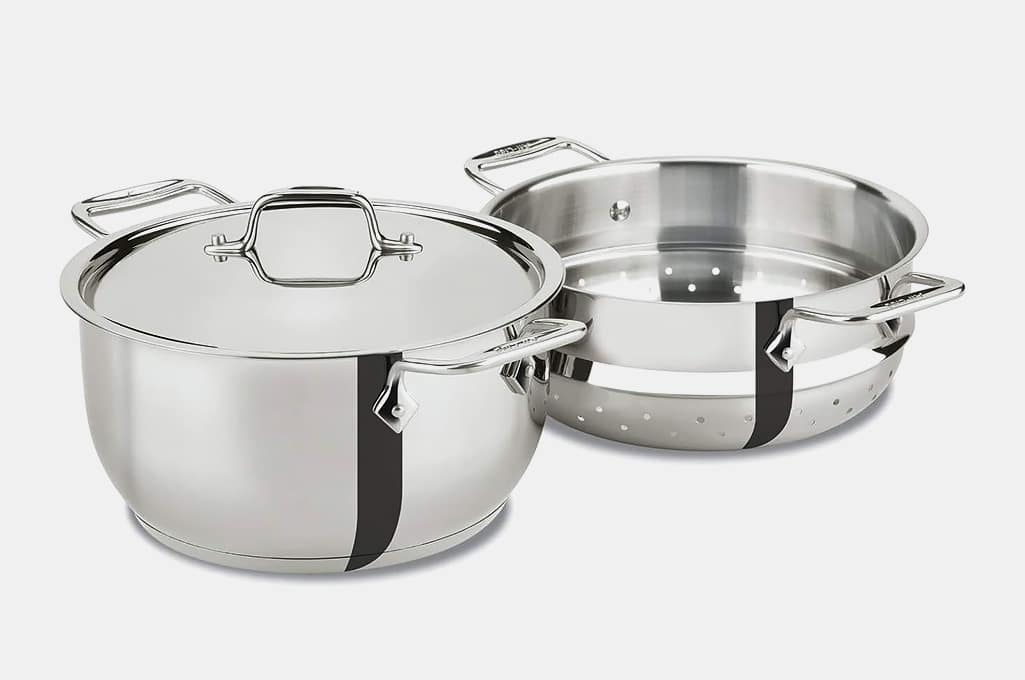 Steamer Pot
Dumplings, green beans, tamales, crab legs, corn—a steamer pot makes short work of them all. And if your steamer pot consists of a five-quart pot that just happens to have a steamer insert, it doubles as your everyday pot for boiling your penne or simmering a smoky black bean soup.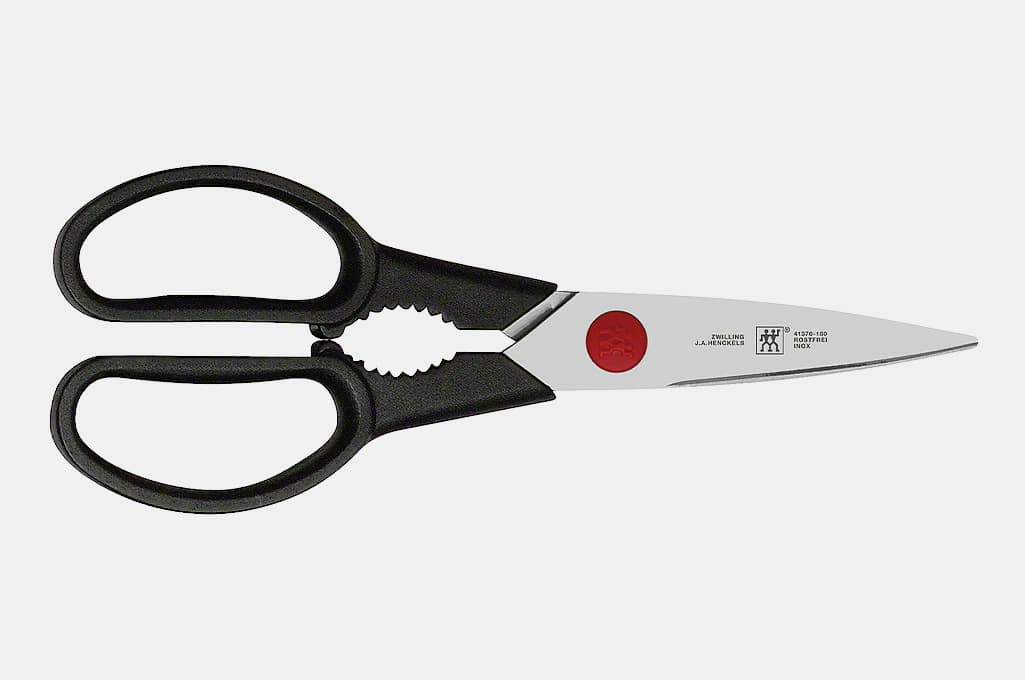 Kitchen Shears
Before you buy your kitchen shears, go ahead and get like five pairs of regular cutting scissors and sprinkle them throughout your home. That way you'll never be tempted to use your kitchen-only scissors to cut the tag off your new socks. Instead, your kitchen shears will be super sharp and fully available for cutting herbs, breaking down a chicken, and getting into a chip bag in a way that doesn't split it open like a Demogorogon's face.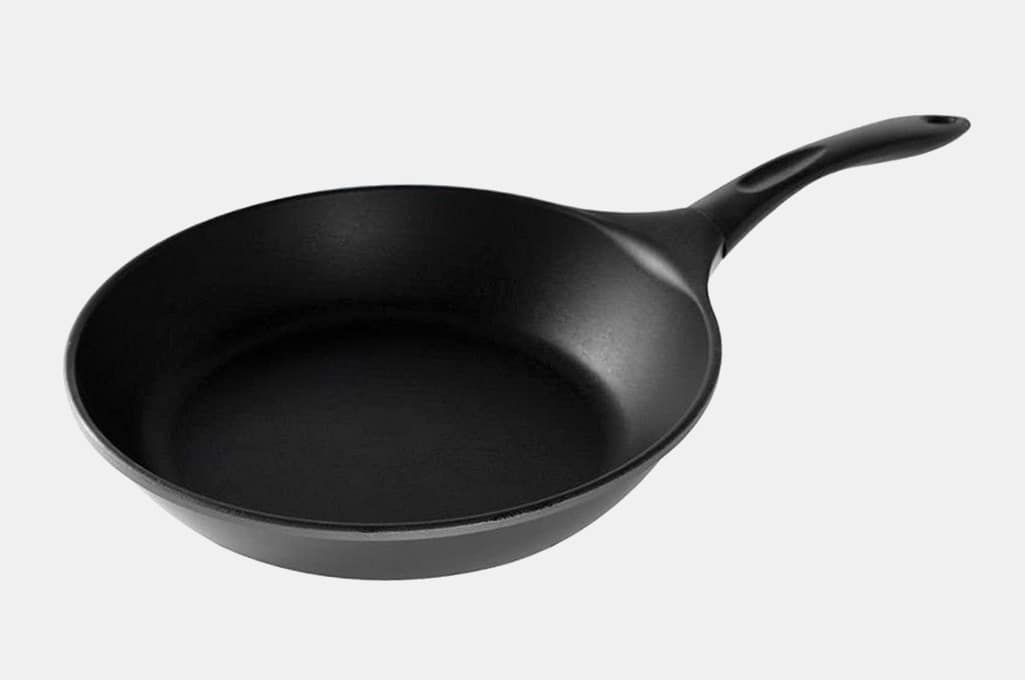 Non-Stick Pan
While your cast iron skillet can handle most things, sometimes you need a non-stick pan. Things like eggs, salmon, eggs, crepes, eggs, and frittatas (which are just fancy eggs) require a non-stick surface. Unless you're cool with leaving half your food on the pan when it's time to serve and eat.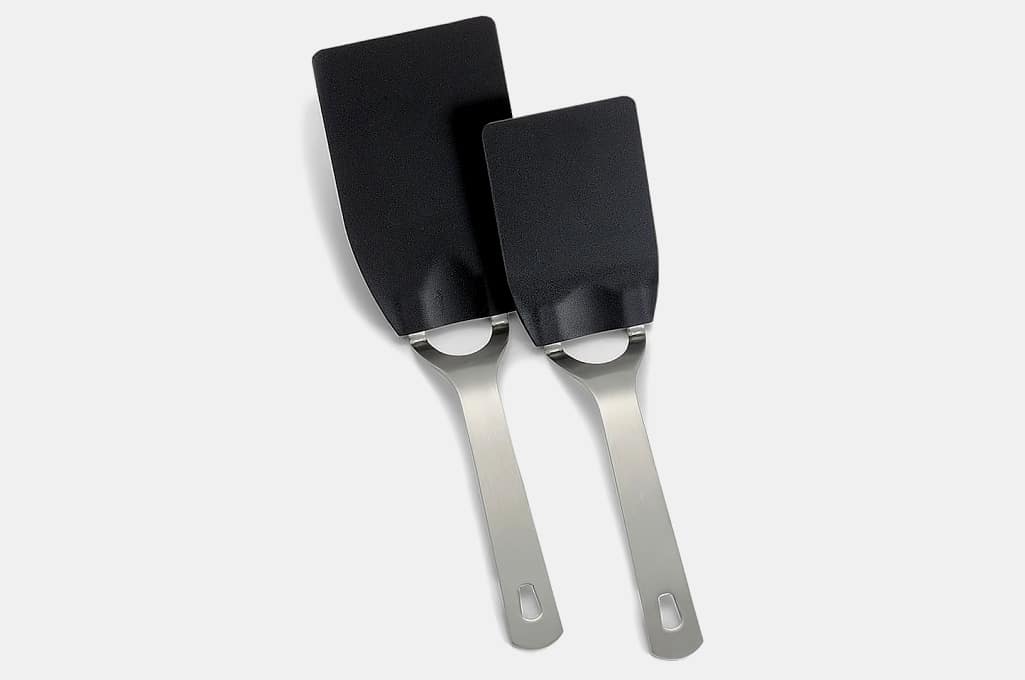 Nylon Spatula
Because they're thin and flexible, you can slide a nylon spatula under your easy-over egg without splitting the yolk. Nylon won't hurt your non-stick pan and you can throw them in the dishwasher when you're done. Some kitchen things should be fast, cheap, and easy.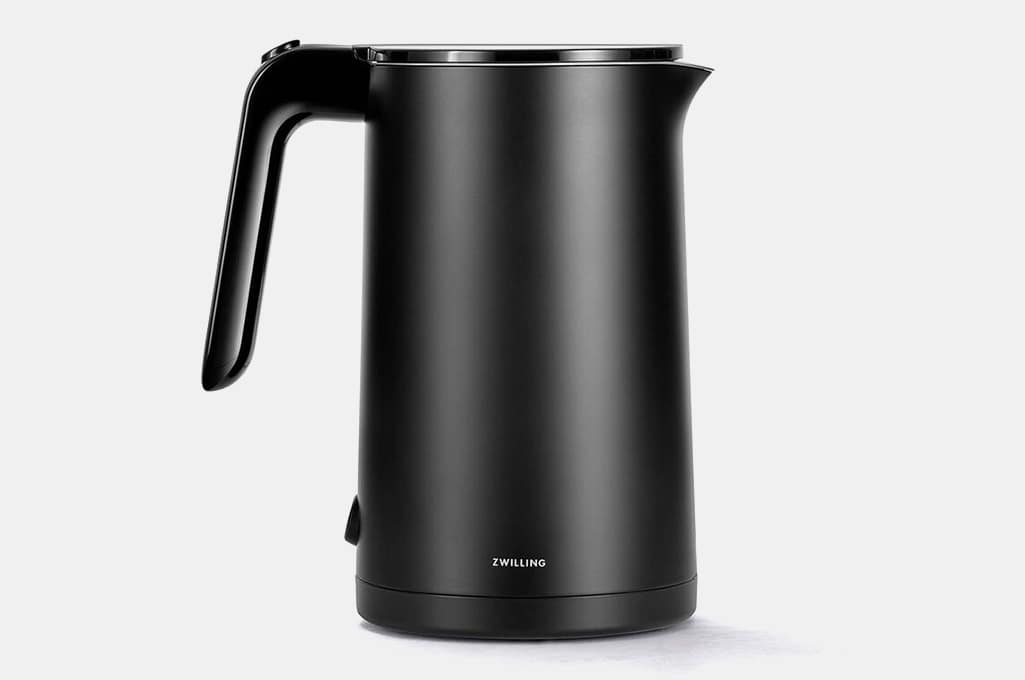 Electric Kettle
The highest I've ever lived was at 8,000 feet. If you wanted to boil water, you needed to plan ahead. Like put the water on the burner and go watch Young Frankenstein while you wait. Even at sea level, water can take a gnat's lifetime to boil, which is why we all need an electric kettle. For pasta, I like to put half the water in the kettle and the other half in the pot on the stove. It absolutely seems like I get boiled water faster, and I feel like I'm somehow cheating physics.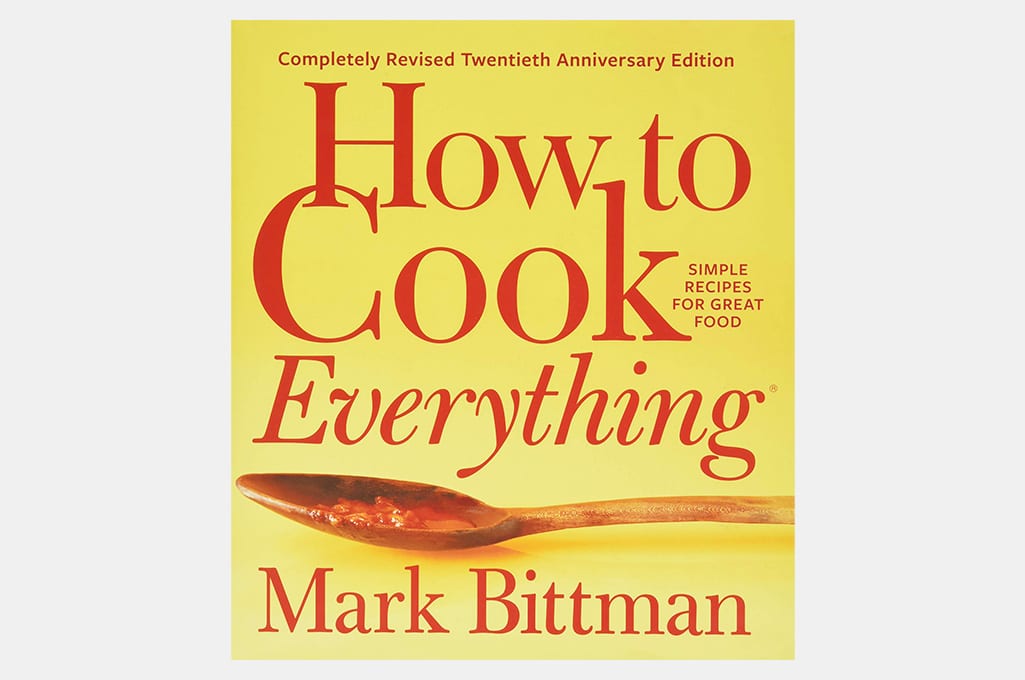 How to Cook Everything by Mark Bittman
This book will become the most sauce-stained, burnt-edged thing in your kitchen and you will treasure it like a culinary Rosetta stone. From Argentinian flank steak to zucchini pancakes, when Mark says "everything," he means it. How to Cook Everything is also incredibly accessible, each recipe encouraging you to use your own creativity, while still being precisely clear about how to do what needs to be done.
Disclosure: Clicking on these links and making a purchase may earn us a small referral fee, at no extra cost to you. Learn more here.
freestar.config.enabled_slots.push({ placementName: "gearmoose_leaderboard_btf", slotId: "gearmoose_leaderboard_btf" });