The 20 Best Weekender Bags For Men
Fall and winter are as good of times as any to escape your home base. Plan ahead for your next trip by stocking up on the appropriate gear. That includes the weekender, a tried-and-true essential that's ready for anything.
Some weekender bags are more investment-worthy than others, and some are going to blend in sharply with a tailored suit as opposed to outdoor gear, but the best weekender bags all have one thing in common — the perfect size for the essentials you need, and all the style you need to go along with it.
Yes, the essential weekender bag should be one you carry with you for a long time, and there are plenty of classic brands that are taking the general idea and running (or hiking, or riding) with it. Grab one of these weekender bags now before heading out on your next weekend jaunt.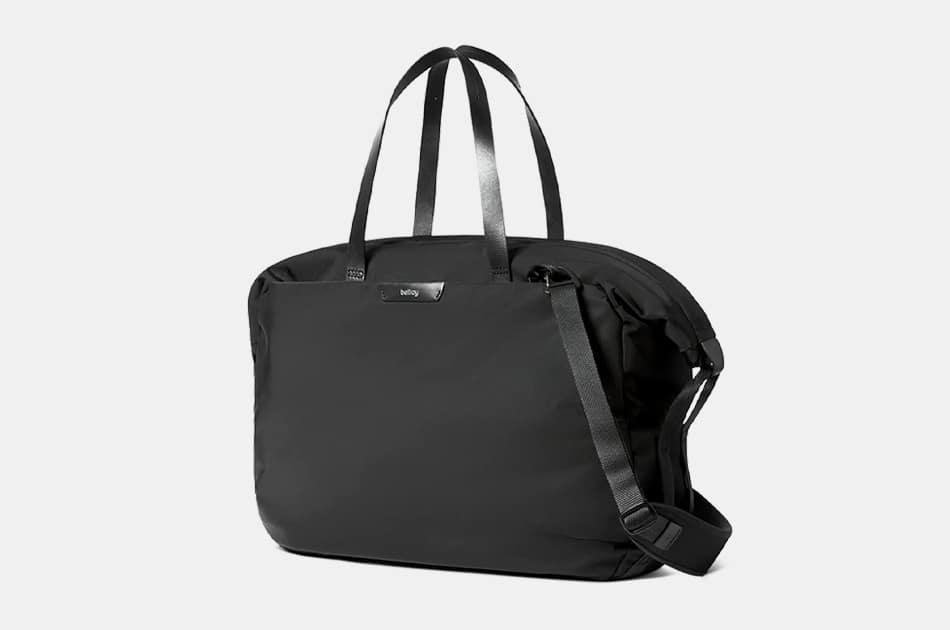 Bellroy Weekender
Bellroy does a perfect job of blending form and function in the right way, delivering expertly crafted EDC essentials that do a fine job of getting your gear from point A to point B in style. It only makes sense that they're sold by the same brand that redefined the minimalist wallet market.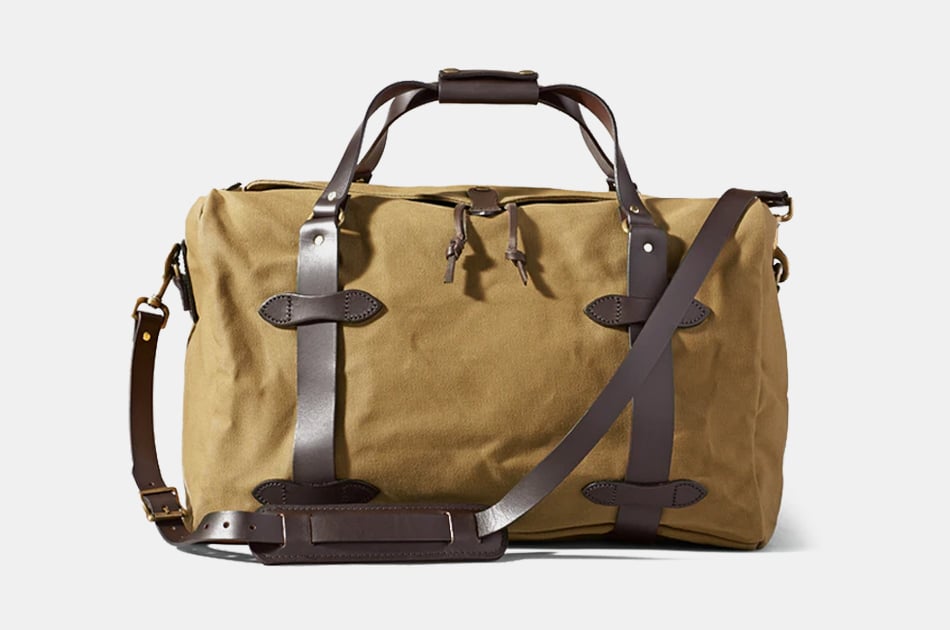 Filson Rugged Twill Duffle Bag
Any list of the best men's weekender bags absolutely has to include Filson's famed and legendary Rugged Twill Duffle Bag, and that's just a stone-cold fact (if you ask us, at least). The construction is top-notch, the materials are next-level and the real kicker is the fact that this bag is here just in time for holiday road trips (and gifting) aplenty.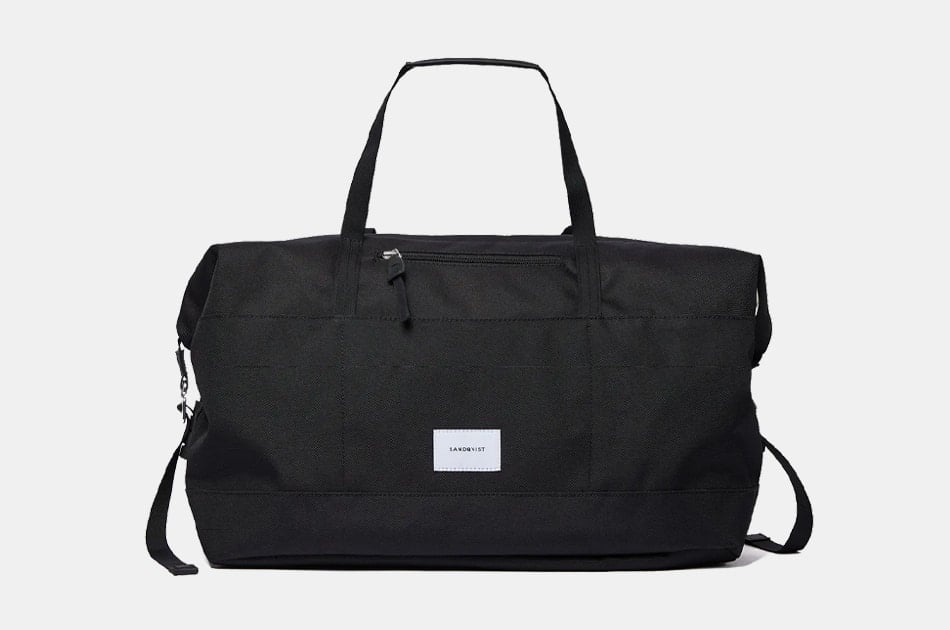 Sandqvist Milton Weekender
For every trip that requires a luxurious weekend getaway bag, there are certain excursions where you've got to get in and get out without all the fuss. For all those trips, the Sandqvist Milton Weekender Bag is the right way to go, featuring a slick black colorway and water-resistant construction.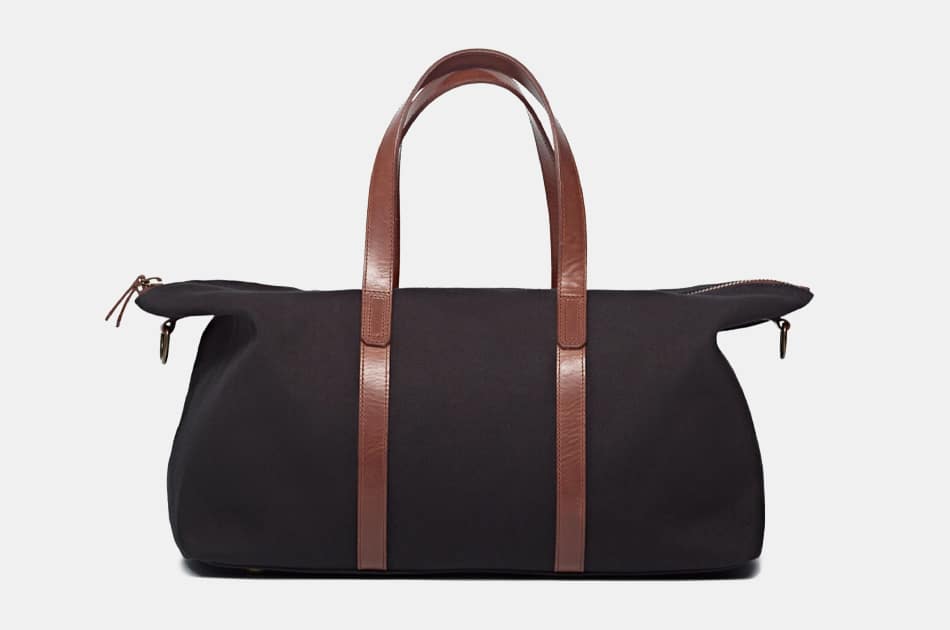 Nisolo Canvas Weekender Bag
Try out any pair of sustainable boots from Nisolo, and you're likely to be mighty impressed. Go one step further and add to your weekend packing list with, well, the right weekender bag for all your favorite gear. Nisolo uses both sustainable and ethical construction all along the way, so you can rest assured this bag is more than up to snuff.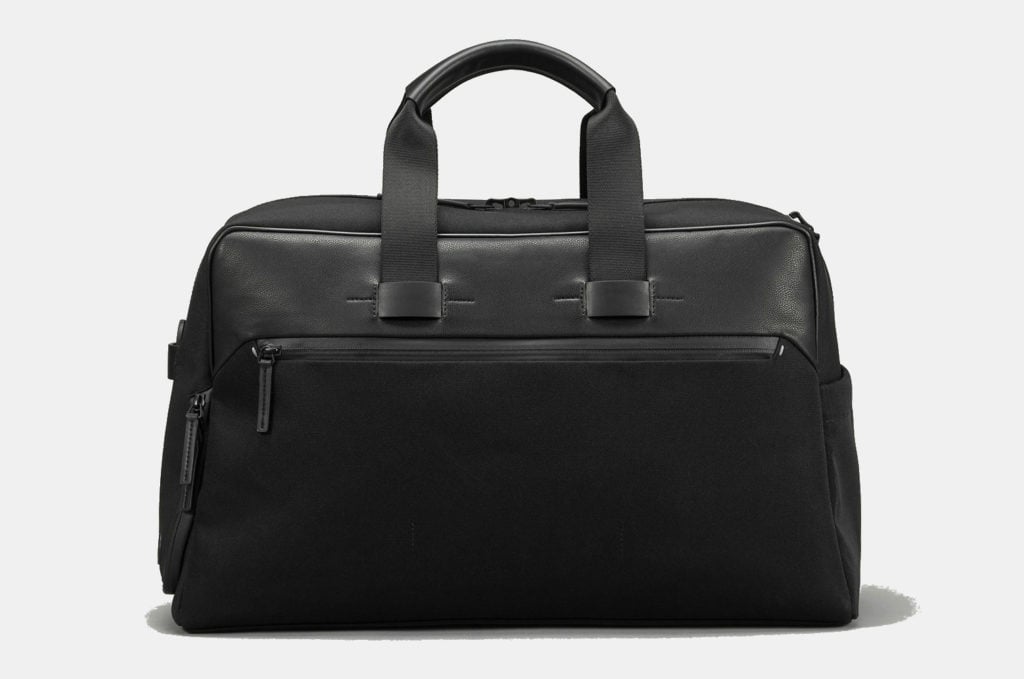 Troubadour Embark Overnight Bag
For the modern gentleman who needs an effective way to haul his favorite gear, get the handsome and refined Troubadour Embark Overnight Bag, the type of bag that's going to last a long, long time through plenty of memorable 1-2 day trips.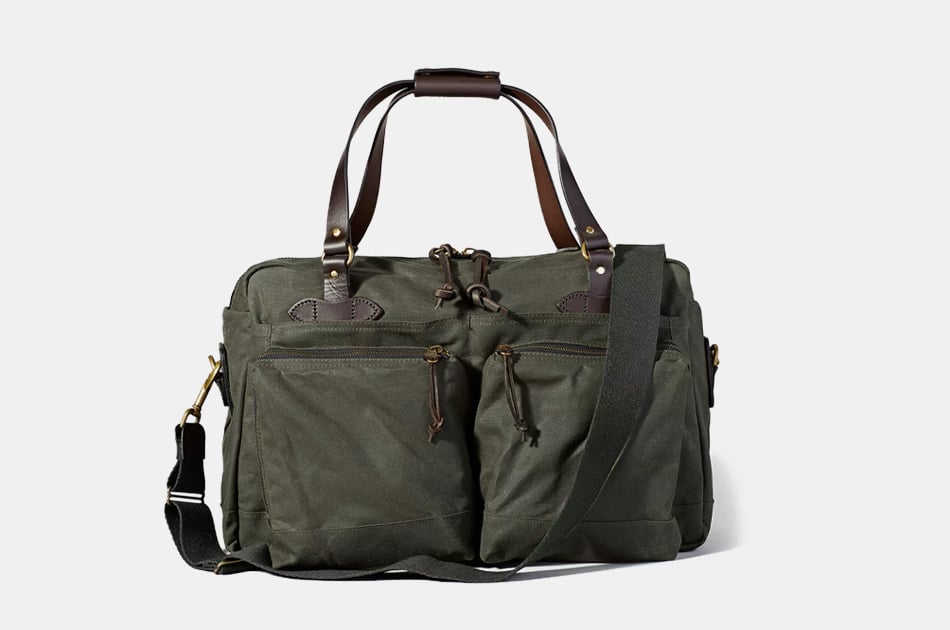 Filson 48-Hour Tin Cloth Duffle Bag
Chief among our picks for the best weekender bags? That would be Filson, rugged Northwest purveyors of the finest outerwear and gear for the outdoorsman (or the man who simply appreciates top-notch quality). Sized to accommodate enough gear to take you through 48 hours in style, the use of rugged Filson Tin Cloth is what separates this one from the pack. What should you pack within it? Stylish flannels, henleys & the like. It's a heritage-quality weekender, no doubt about it.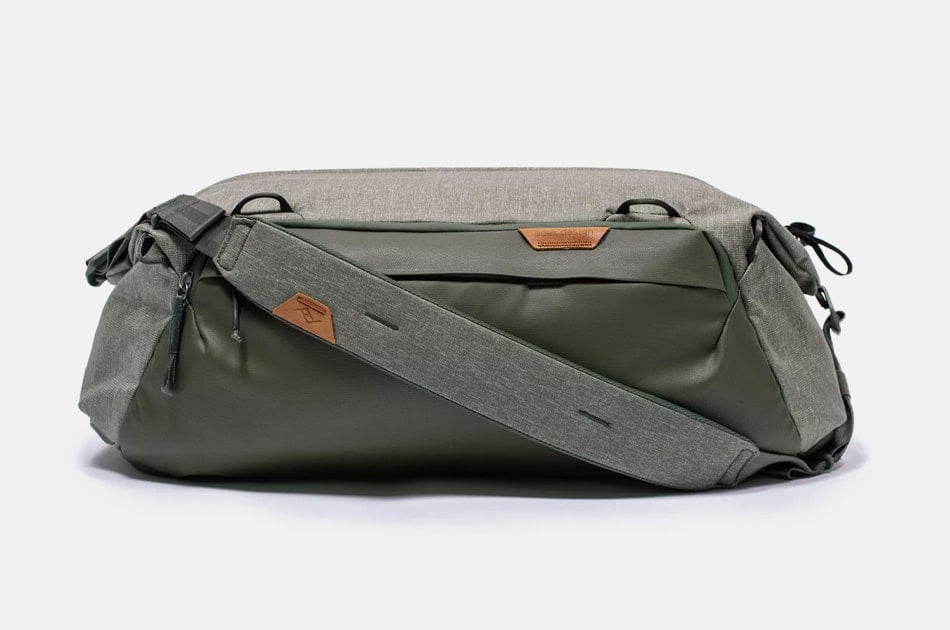 Peak Design Travel Duffel Bag
Peak Design doesn't pull any punches when it comes to the tough, rugged gear they make — gear rightfully sold by the folks at Huckberry, at that. The Peak Design Travel Duffel is exhibit A when it comes to the best men's weekender bags, offering the sort of minimal style and sleek performance that you need when you hit the road. This duffel bag is international carry-on approved, meaning it can go anywhere you dream up, and do it in minimal style.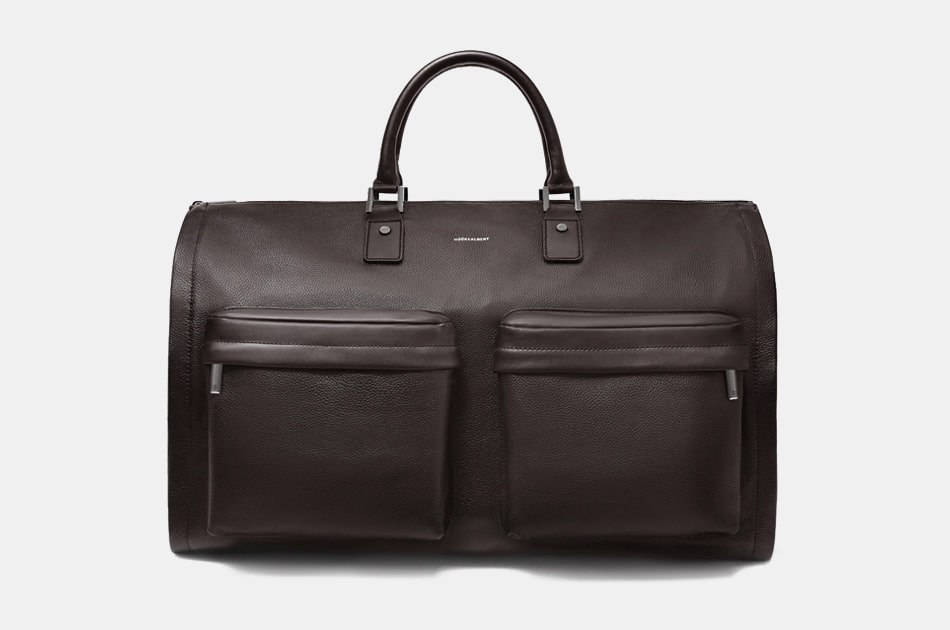 Hook & Albert Leather Garment Weekender Bag
Every one of these weekender bags are striking in their versatility and dependability, but they're not all made quite like the Hook & Albert Leather Garment Weekender Bag, a true two-for-one offering in the world of weekender bags. For when you want to dress up a bit on your weekend getaway, haul along this weekender that doubles as a handy, effective and TSA-approved way to ensure you can transport your suit or blazer from point A to point B, no wrinkles in sight.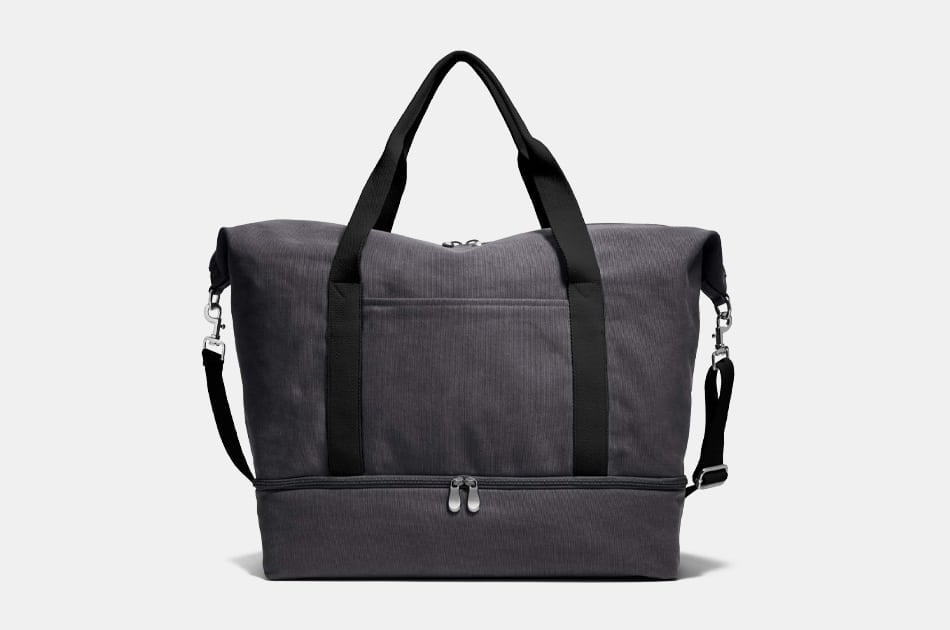 Lo & Sons Catalina Deluxe Weekender Bag
This weekender bag might not seem like all that much at first glance, but rest assured, this Lo & Sons Catalina Deluxe Weekender Bag packs a serious punch when it comes to rugged dependability. Made from washed canvas (and also available in organic canvas in a range of colors), it's nicely sized to store away quickly and easily, while also providing ease of transport thanks to the messenger strap.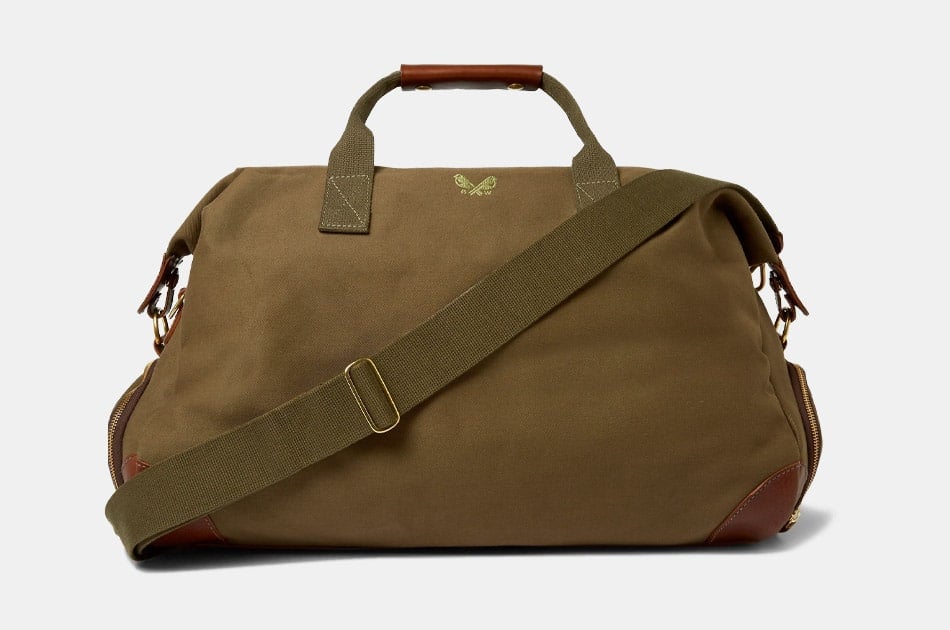 Bennett Winch Weekender Bag
Weekender bags can provide plenty of functionality, while also offering up the sort of essential style you know and love — and expect — from your favorite brands. The Bennettt Winch Weekender is arguably the best weekender bag for the modern gentleman, sold by Mr. Porter along with a host of ideal, refined style choices for your next weekend getaway. In fact, this bag is so stylish, it makes it easy to envision you bringing it around the globe.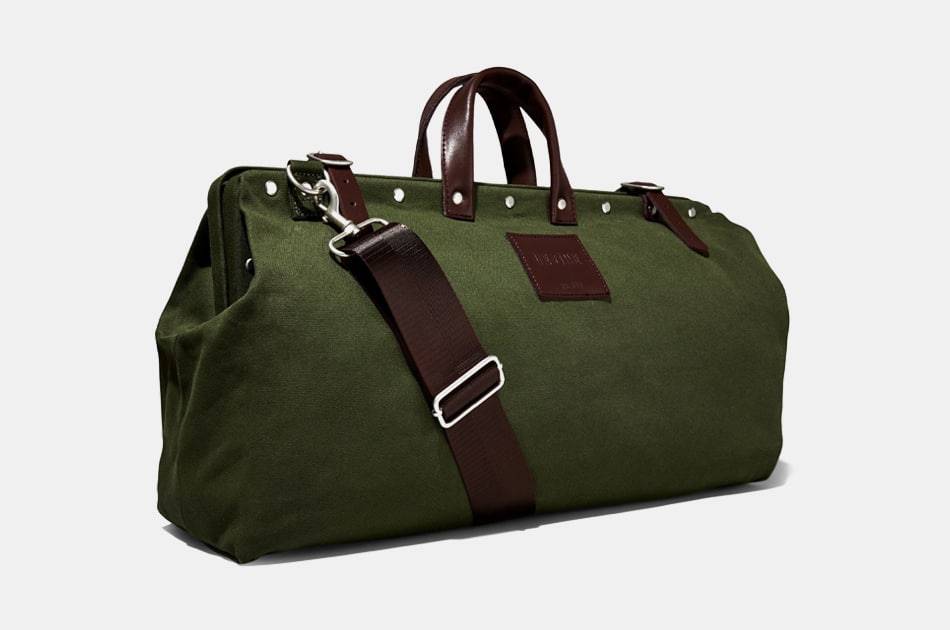 Line of Trade Weekender Bag
The Line of Trade Weekender is practically the stuff of legend, at least around these parts. It's long been one of Bespoke Post's most popular boxes, and for good reason. You get a remarkably durable, tough weekender bag at a low, low price — it's one of the best weekender bags for that very reason. It's also a quick-selling item, so pick up yours while it's still around.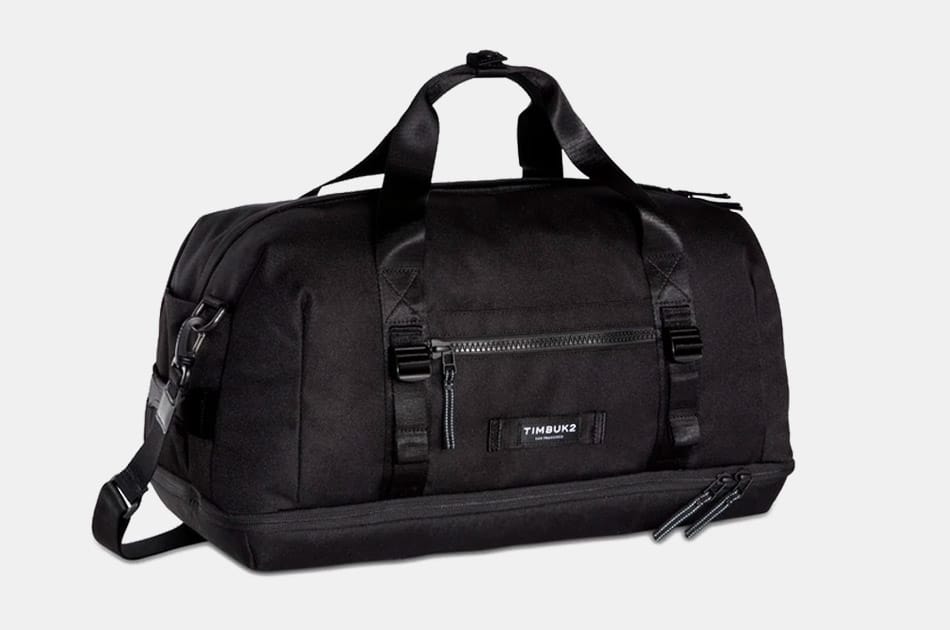 Timbuk2 Tripper Duffel Bag
Among brands that pioneered the idea of crafting exceptional gear for adventurers on the go, Timbuk2 stands alone. With a strong presence in NYC and San Francisco, the brand knows a thing or two about how to deliver on gear that moves with you, not against you — like its sleek Tripper Duffel Bag. Made for a weekend adventure out in the backcountry or a fast-paced weekend in the city, this thing should hold up in sleek style.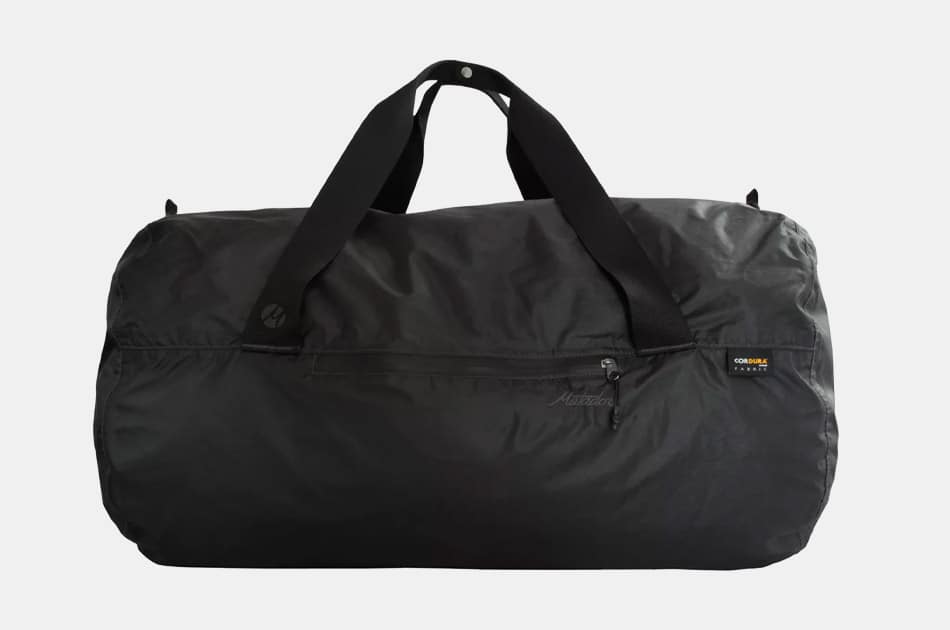 Matador Transit Packable Duffel
Turn to Matador for the perfect way to pack up on the go for the weekend. The Matador Transit Packable Duffel is a true feat, made to be very easily transported when not in use, and geared up to do just as much damage when it comes time to pack it up fully. The Transit Packable Duffel is, quite simply, one of the best weekender bags if you want to get in and get out quickly for a full 48 hours.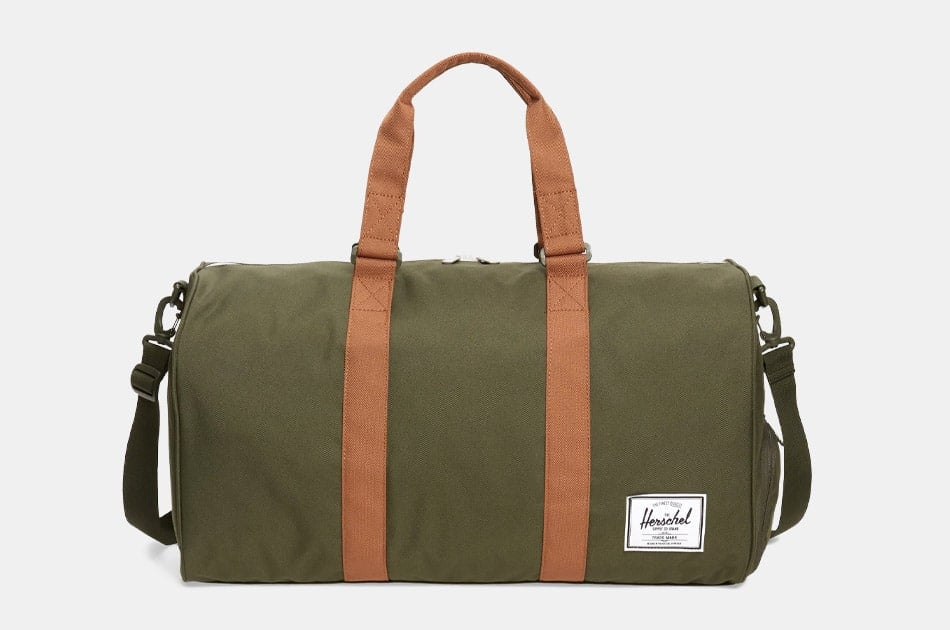 Herschel Supply Novel Weekender Duffel
Among bags that can get the job done subtly and stylishly, Herschel takes the cake. The Novel Duffle takes the nylon construction for which the brand is known and adds a super-handy and ingenious shoe compartment that can tidily pack your favorite pair of sneakers, a crisp chukka boot or a sharp set of leather Oxfords for day or night. Plus, the saddle leather handles and detailing add a new dimension to a bag that's understated and functional yet still stylish. And, you know exactly what type of bag you're getting thanks to the distinctive white logo patch, virtually synonymous with quality.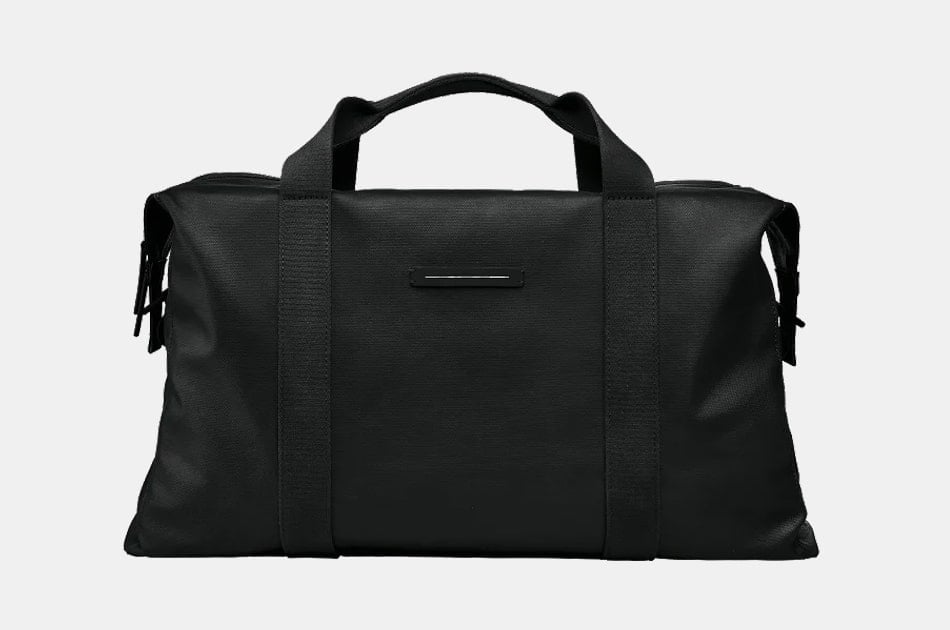 Horizn Studios SoFo Weekender
Weekender bags aren't just made for looking great propped on the end of your destination's stylish couch (although that's an added bonus). A weekender bag also carries your gear safely from A-to-Z without missing a beat, and such is the case with the water-resistant Horizn Studios SoFo Weekender. Available in four simple, stylish colors, it's a must-buy right now.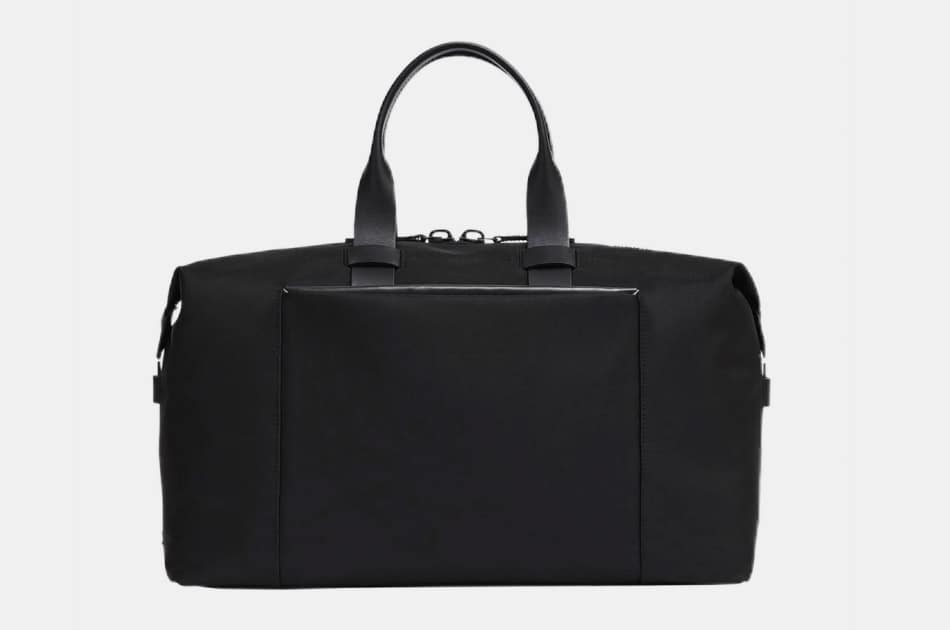 Adventure Troubadour Weekender
When it comes to making bags that blur the lines between exceptional functionality and luxury quality, Troubadour stands out — in a decidedly stellar way. The Fabric and Leather Duffle blends 100 percent natural, vegetable-tanned Italian leather with the more technical qualities you might expect to see in a bag built for the field, including rivet-reinforced straps injected with technical rubber, plus tough nylon. It's a heritage-quality duffle with the functional specs to make any head turn. A top flap, plus internal mesh side pockets, make it easy to access anything you might need on the go, from a premium pen to a nice dive watch.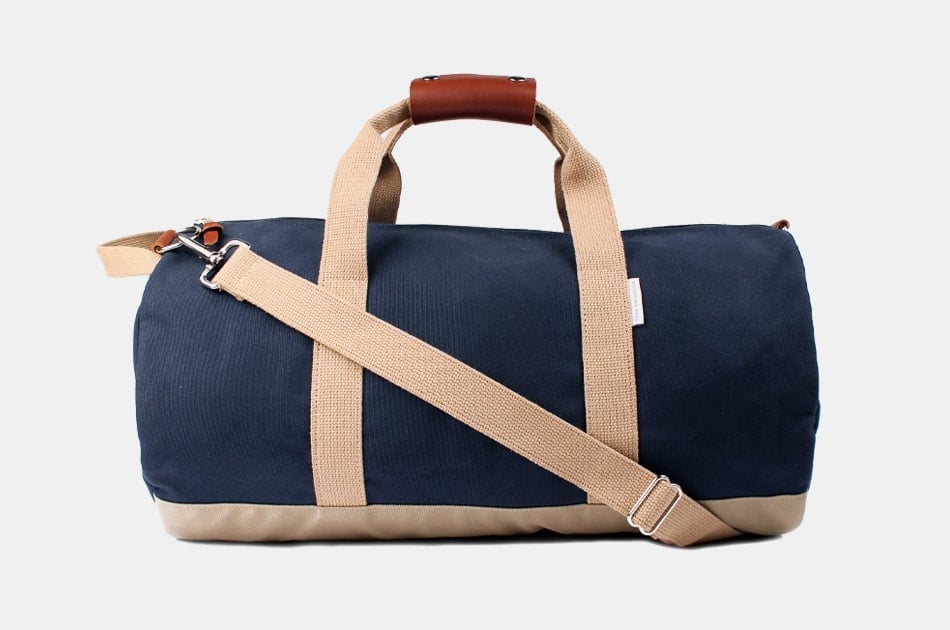 Boarding Pass NYC "Work Hard, Play Hard" Duffel
The aptly named "Work Hard, Play Hard" Duffel from Boarding Pass NYC is the right way to go if you want compact style, a terrific price and reliable performance, trip after trip after trip. You won't find a better weekender bag for the price than this one.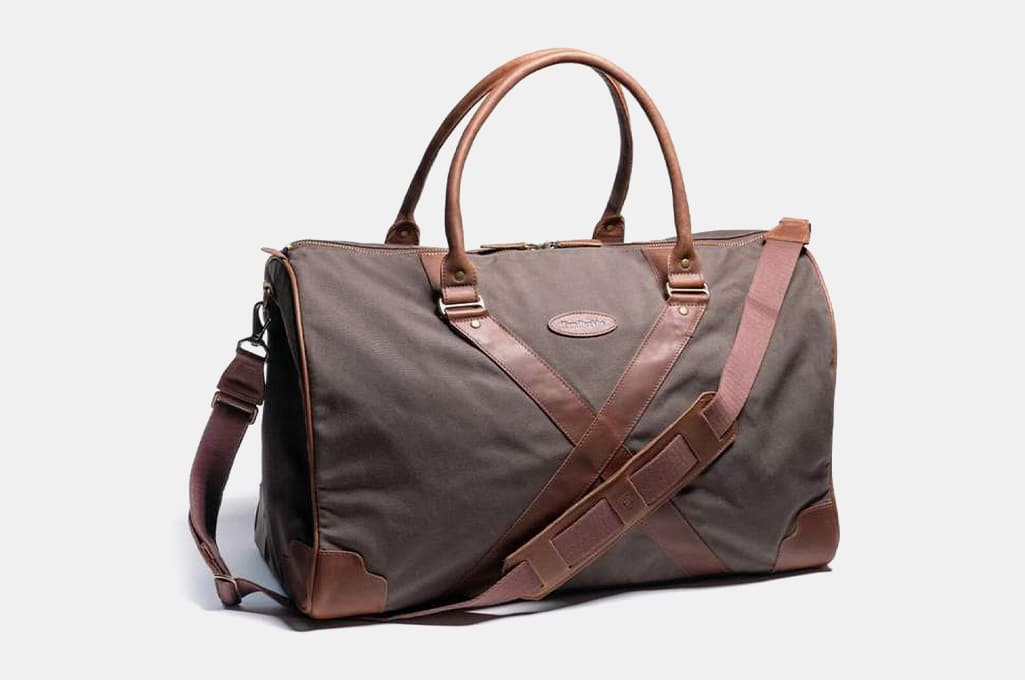 Tom Beckbe Canvas Weekender
Take this beautiful Tom Beckbe Canvas Weekender bag with you on any trip, and you'll always travel in style. The bag just looks elegant, with its sleek canvas body and leather saltire and trim. But it's also insanely durable, with leather handles that will last a lifetime and, best of all, a weatherproof, waxed-cotton and nylon canvas exterior that will protect your clothes from rain, snow, or damp. It may look small and feel lightweight in your hands, but once you start packing, you'll find it's got room for just about everything you want to take.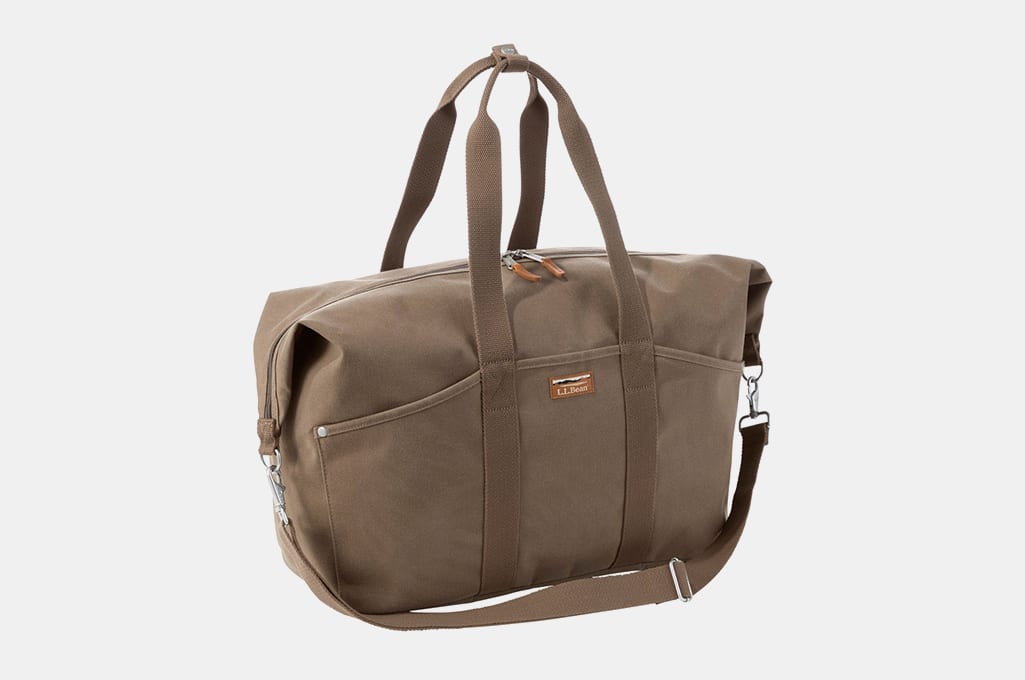 L.L.Bean Utility Weekender Duffle
Keep your budget tight and your clothes packed neatly in the L.L. Bean Utility Weekender Duffle. Weighing in at just over two pounds, the canvas bag has a good, solid heft, and you just know it will last for years of weekend trips and holiday getaways. It's not just roomy—it's also got built-in zippered pockets inside and outside the bag, offering extra storage and organization space for everything you're packing.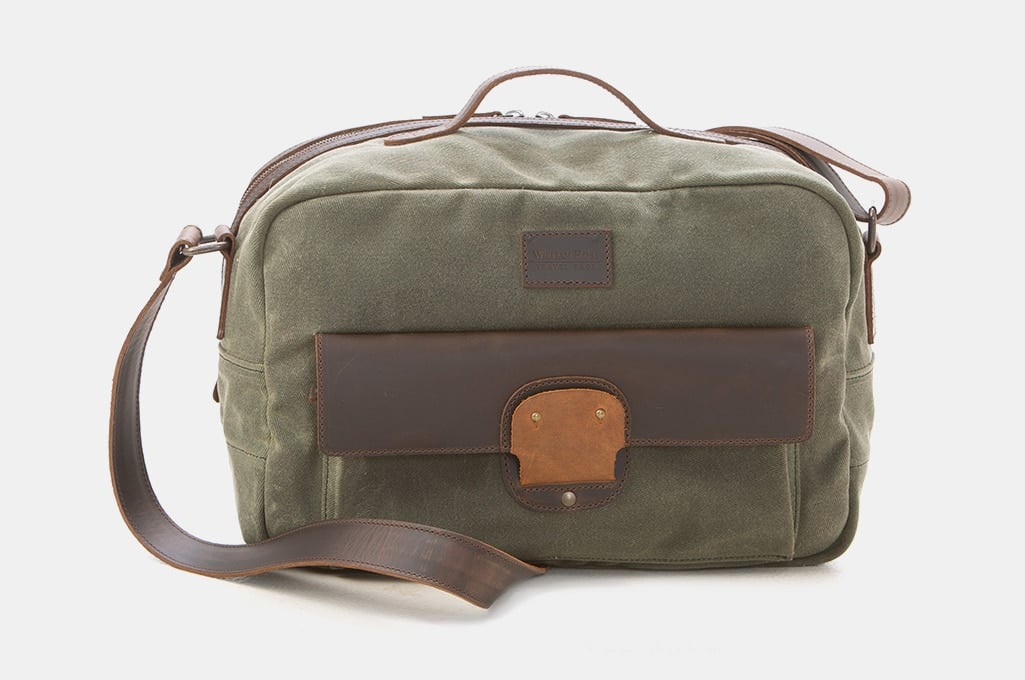 William Ross Weatherproof Travel Bag
The William Ross Weatherproof Travel Bag is the ultimate versatile choice for those who want a bag that'll serve them as well for work as for travel. Designed in the classic messenger bag style, it's a great option to take into the office every day, with space enough to carry all your important electronics, paperwork, and accessories. But for those weekend trips, this weatherproof bag will give you plenty of storage room for clothing and toiletries—all while still being compact enough to fit under any airplane seat or in any overhead bin with ease.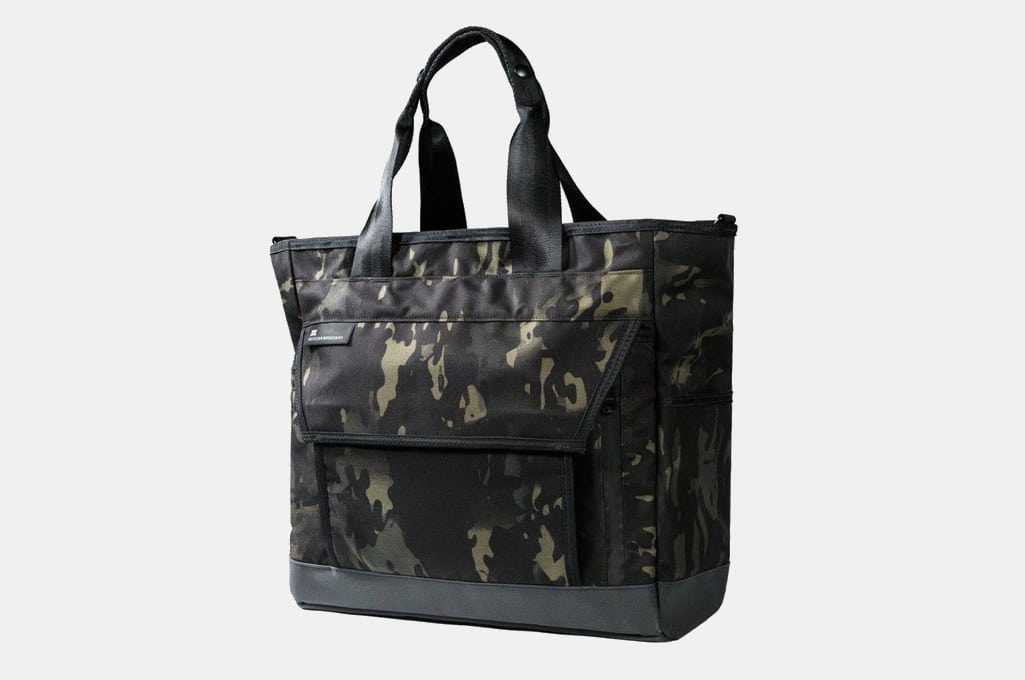 Mission Workshop The Drift
You've never seen a weekender bag quite like Mission Workshop The Drift. Styled as a tote bag, it's incredibly roomy and offers enough space for all your travel essentials—plus a few convenient extras. The bag comes with purpose-built pockets for your electronic devices (laptop, phone, tablet, documents, etc.), and even a special water bottle holder that'll make it the perfect bag for a camping weekend. Thanks to its tough construction and durable materials, you'll always have it with you no matter how rough or rugged the terrain.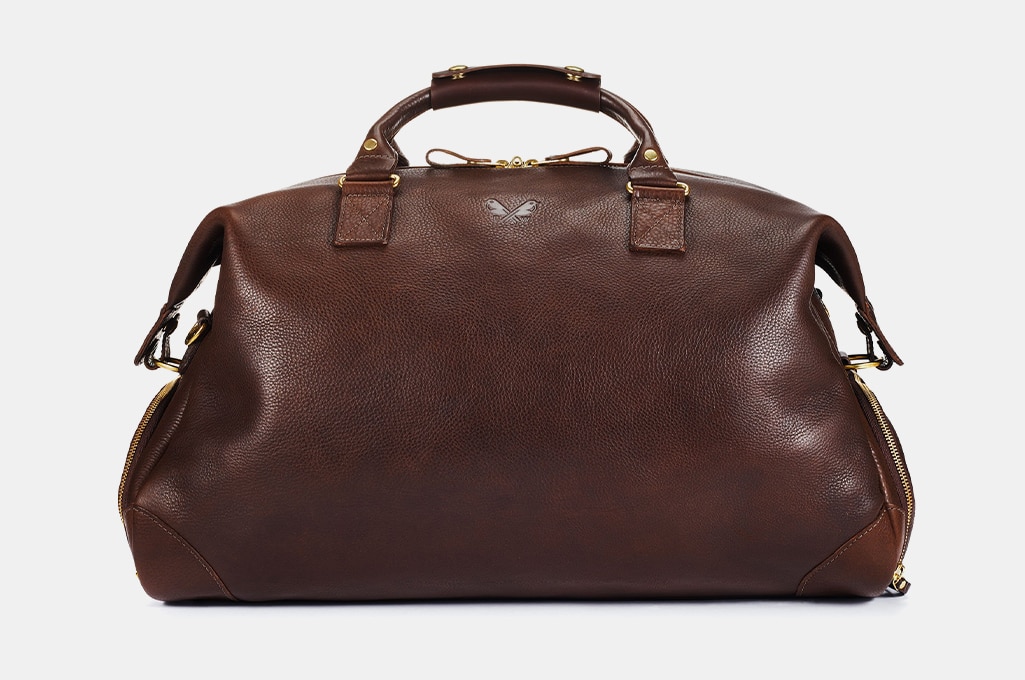 Bennett Winch Leather Weekender, Brown
The Bennett Winch Leather Weekender is the ideal bag for the elegant gentleman who wants to travel in style and luxury. Made entirely of full-grain, vegetable-tanned leather, this bag becomes more beautiful with every use, but it's one of the most durable bags you'll ever own. With dual waterproof compartments and a protective laptop sleeve, it's the perfect option for a weekend business trip or vacation.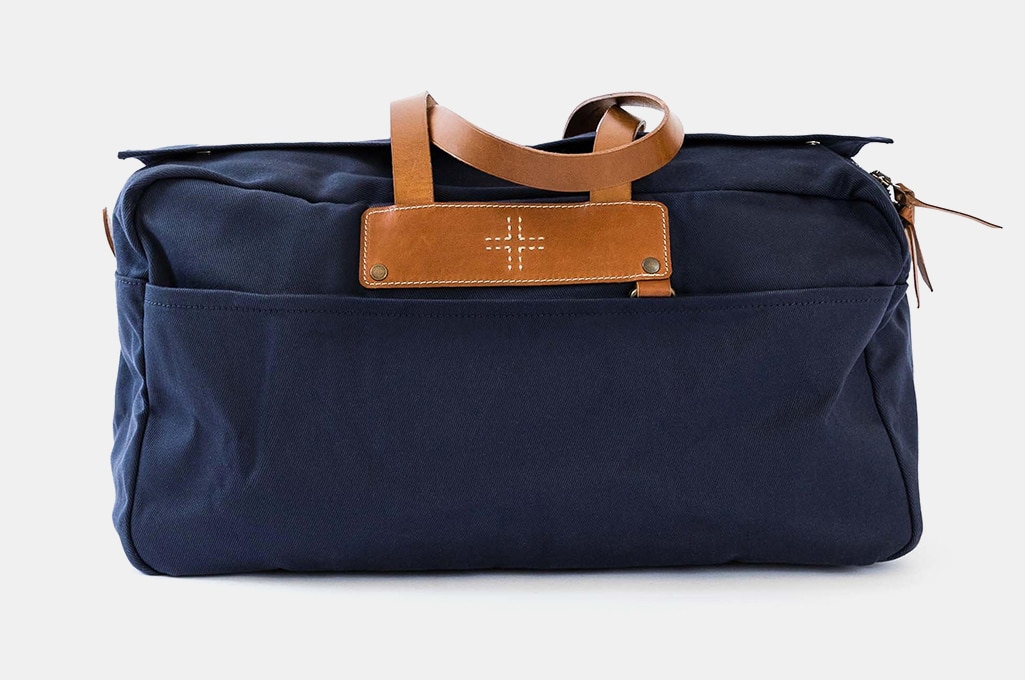 WP Standard Canvas Weekender Bag
Take your trips to the next level with WP Standard Canvas Weekender Bag, a perfect blend of durability and elegance. The eighteen-ounce canvas is tough as nails and able to survive even the roughest airport security handlers, and the vegetable-tanned leather handles offer a secure grip/carry solution that will never break. Thanks to the internal drop pocket and two external pockets, you'll have space enough to carry anything and everything.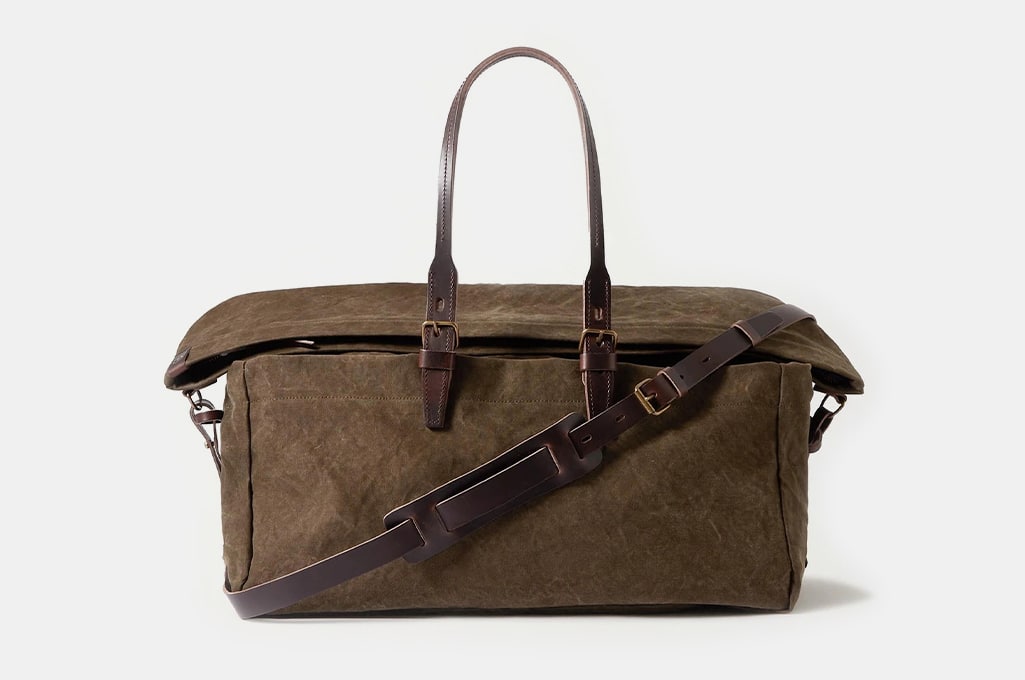 Bleu de Chauffe Cabine Leather-Trimmed Cotton-Canvas Holdall
French luxury is on full display with the Bleu de Chauffe Cabine Leather-Trimmed Cotton-Canvas Holdall, a bag that's as much a fashion statement as a convenient piece of luggage. The French-sourced cotton canvas is sleek and stylish, with a "chic" flair that you won't find with other bags. With its waxed, water-resistant finish and spacious interior, it's the ideal weekender bag to take on any European vacation.
Disclosure: Clicking on these links and making a purchase may earn us a small referral fee, at no extra cost to you. Learn more here.
freestar.config.enabled_slots.push({ placementName: "gearmoose_leaderboard_btf", slotId: "gearmoose_leaderboard_btf" });