The 20 Best Minimalist Watches For Men
As far as finishing off a great outfit, there are few things that can help that along like a crisp, clean, minimalist watch. It shows a little extra effort and attention to small details — never a bad thing as far as style goes. And the right watch can be worn with everything from a slim pocket T-shirt and chinos to your best suit — sometimes in the same day.
While there's a time and place for every sort of watch — from sportier rubber-strap options to minimalist field watches — there aren't many timepieces as versatile as a minimalist watch designed thoughtfully and carefully. The same design principles that apply to a great suit or a solid T-shirt also apply to a well-crafted timepiece — sharp looks, solid construction and limitless styling potential. Our picks here should definitely have you covered when it comes to buying your next minimalist watch — or two, or three.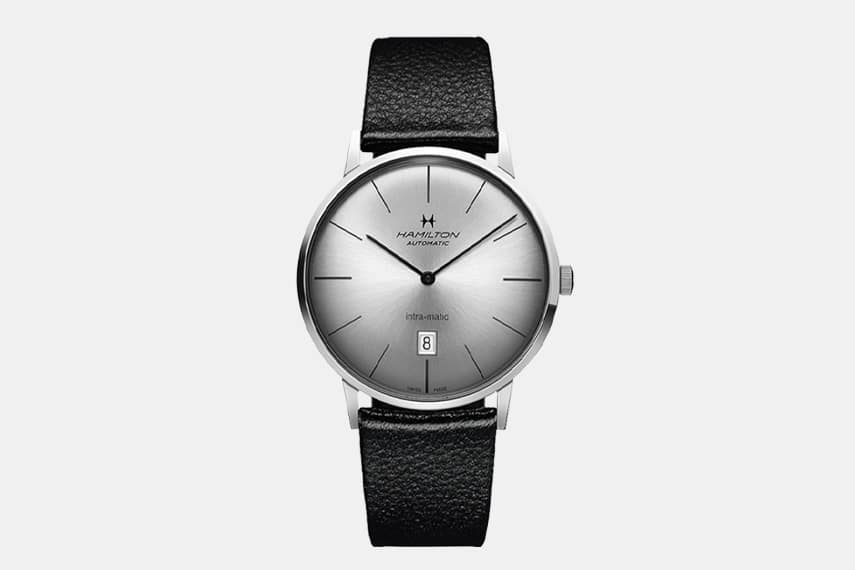 Hamilton American Classic Intra-Matic Auto
We truly can't get enough of Hamilton watches, and we'd bet that if you've got any watch lovers in your family or friend group, they're well-acquainted with the utterly classic design and striking appeal of a classic Hamilton watch. It's fitting, then, that the Hamilton American Classic Intra-Matic Auto ends up on this list then, seeing as it's one of the best minimalist watches we've seen in quite some time. Try it for yourself — you won't find another one like it.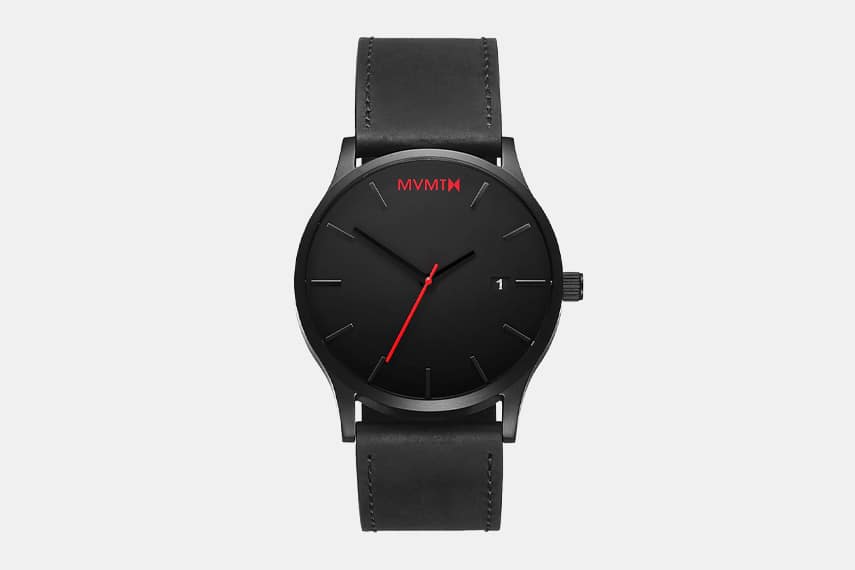 MVMT Classic Series Watch
We've long admired MVMT for the brand's commitment to (and expertise in) crafting highly wearable, sleek, modern watches for the modern man — take the MVMT Classic Series, for instance. In this case, our list gets an upgrade in the form of a black-on-black design that's ready to wear all day, every single day (try it with a khaki suit and black wingtips, for starters).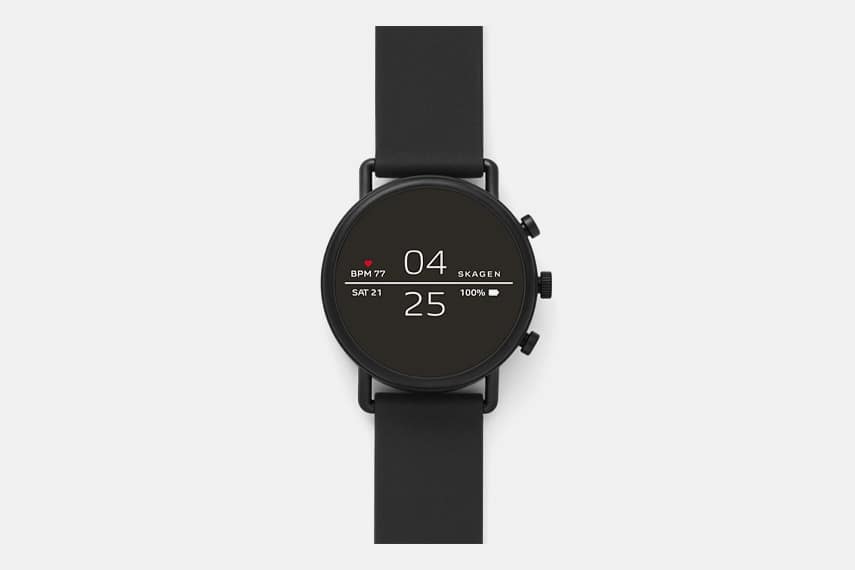 Skagen Falster 2 Smartwatch
Not every minimalist watch has to rely purely on sleek style (note the Apple Watch listed above, for instance). In fact, the Skagen 2 Falster Smartwatch takes care of business when it comes to delivering sharp style points and the type of expert technical functionality you expect from a smartwatch — it's exactly the right combination of all that a watch should be these days, right on down to the minimal, refined black-on-black colorway.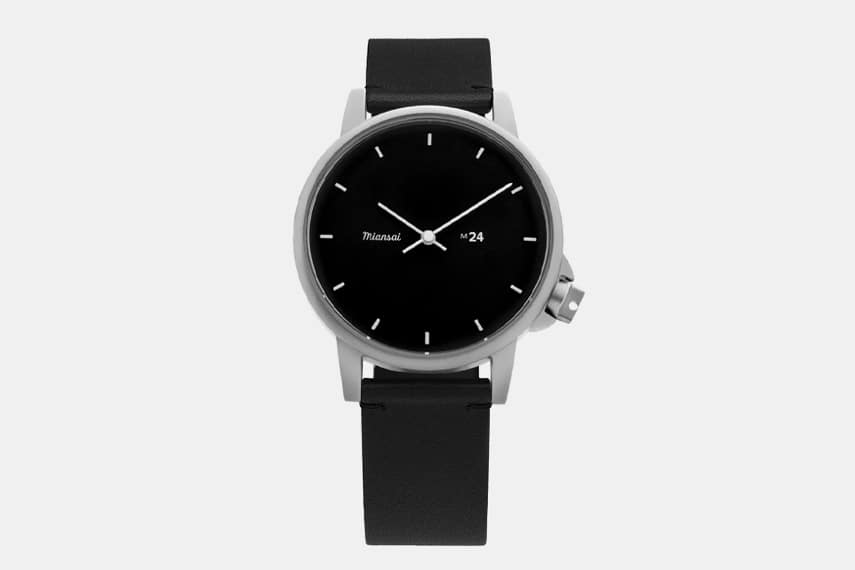 Miansai M24 II Watch
If you appreciate sleek style and exceptional functionality, odds are that you're going to appreciate and love the Miansai M24 II Watch. It's but one of a string of impressively handsome and refined watches and accessories being produced by Miansai, with the sort of style potential that works as well with a slub T-shirt and jeans as it does with your best navy blazer and perfectly faded denim. You can wear it with anything, and that's what we love about this simple yet handsome timepiece.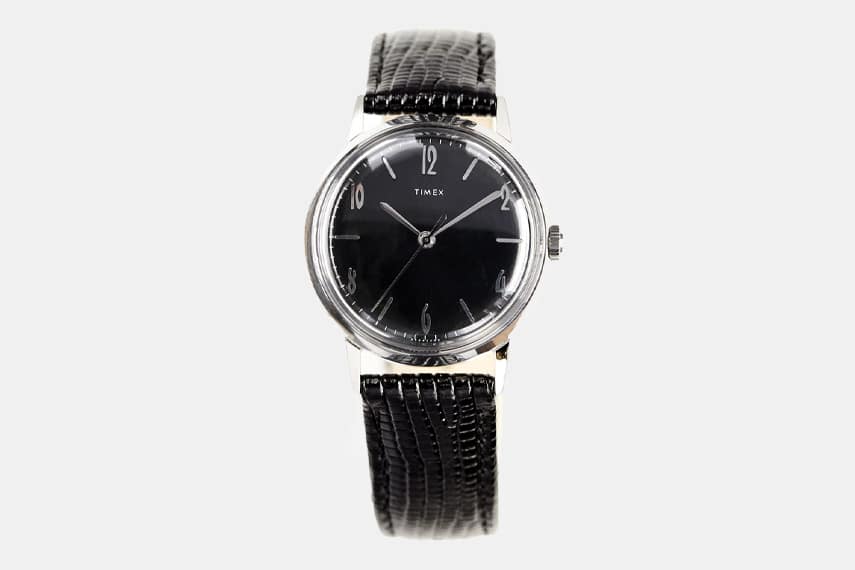 Todd Snyder x Timex Marlin Blackout Watch
Every time legendary American menswear designer Todd Snyder teams up with Timex, we stop and take note of the results — like the ever-improving Timex x Todd Snyder Marlin Watch, this time done up in a handsome all-black exclusive colorway. It's your answer to the perfect everyday watch, crafted with serious style and an agreeable price (sub-$200) in mind. A worthy, everyday minimalist timepiece? It's certainly up for consideration, and we think you'll love the results.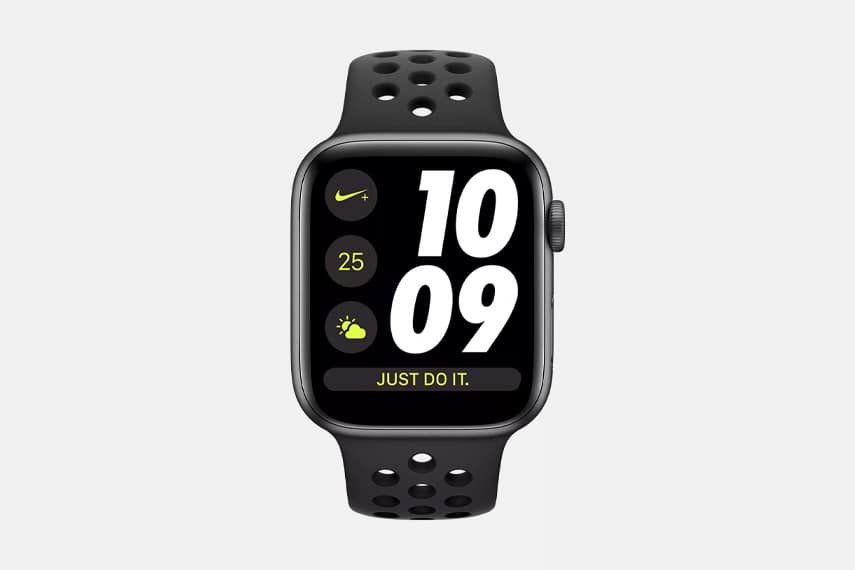 Apple Watch Series 4
Yes, the ever-ubiquitous and ever-impressive Apple Watch has found its way onto our list of the best men's watches, priced to deliver the ultimate in technology, performance and increasingly, style points. With updates that run the gamut from the brand's largest display yet, all the way through to what Apple calls the reengineered digital crown, it's a one-of-a-kind minimal watch that Steve Jobs would certainly approve of. And with integrated cellular services new with the Series 4, you can ditch the iPhone altogether when you head out for the day, lightening your pocket load and minimizing your everyday carry in the process.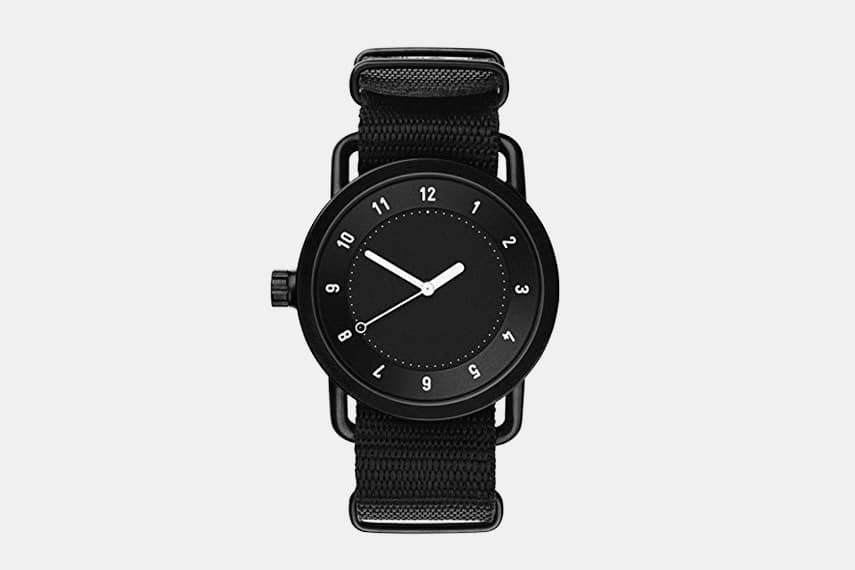 TID no. 1 Watch
TID is looking to reduce the watch down to what the brand calls "the barest essentials," and the TID No. 1 does that with style in mind. From the vegetable-tanned Swedish leather strap to the smartly designed black dial with white case markings, this timepiece is all class. The durable black ion coating adds another dimension to a watch that should be able to stand up to whatever you can throw at it.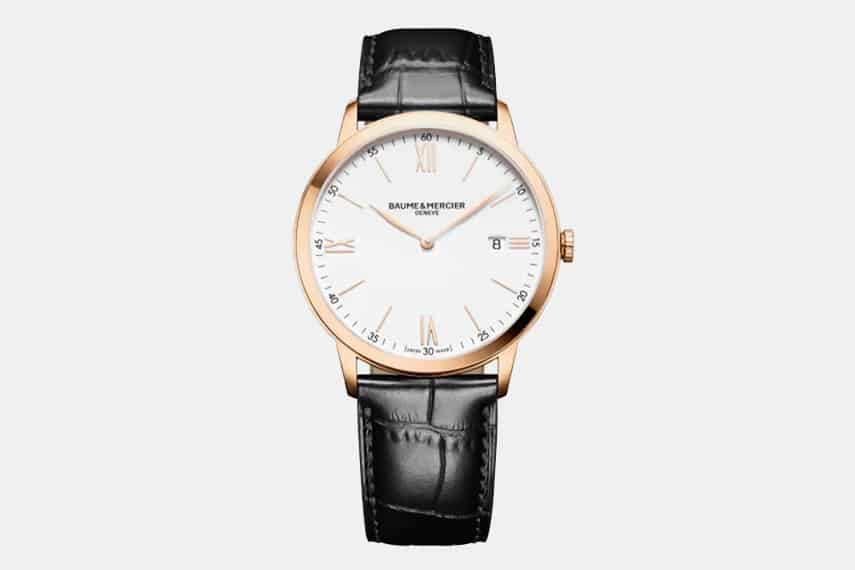 Baume & Mercier Classima Watch
There are some watches that jump right off the digital page, almost as if they're calling out to be added to your watch collection — and not unlike when you spot that perfect timepiece in the store case itself. Similarly, that's what the Baume & Mercier Classima Watch calls to mind as you search for the best minimalist watch. A work of art priced to invest in at more than $1,100, it's one of the best dress watches you can buy right now — then wear forever.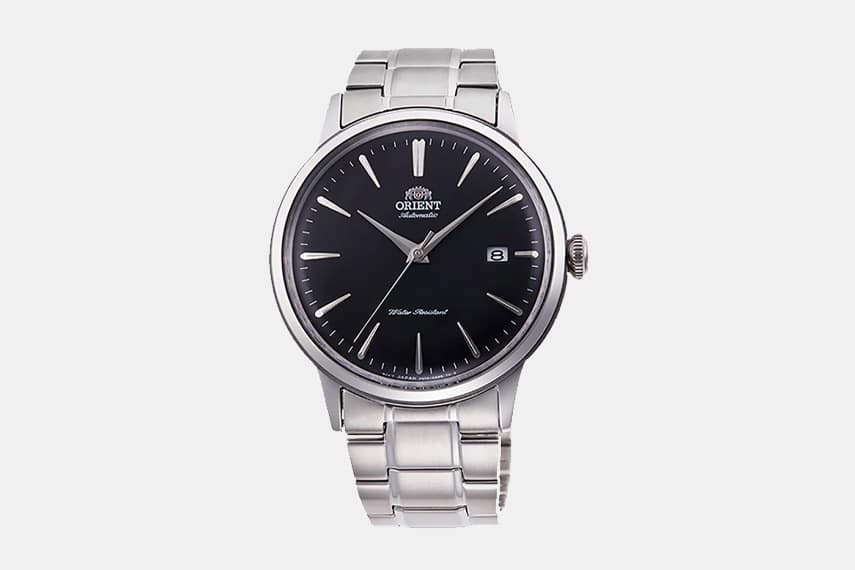 Orient Bambino Version 5
The Orient Bambino is one of those watches that's made a name for itself all on its own in terms of style points, durability and dependability — all critical qualities in a minimal watch. And the fact that it both looks classic and yet strikingly modern at the same time is only to its benefit. That's also a benefit for you, given the way it'll wear with a navy tropical wool suit or a laidback slub polo in equal measure.
Divided By Zero Galileo Watch
Divided By Zero really has done the impossible when it comes to the Galileo Watch, a timepiece so striking and sharp that we can't help but be impressed by what it brings to the table (including the more-than-affordable price). With subdials that, as Divided By Zero says, "symbolize a planet and its satellite," we can all but guarantee you've never seen or worn a watch like this. That being said, you'll assuredly want to take it and make it all your own.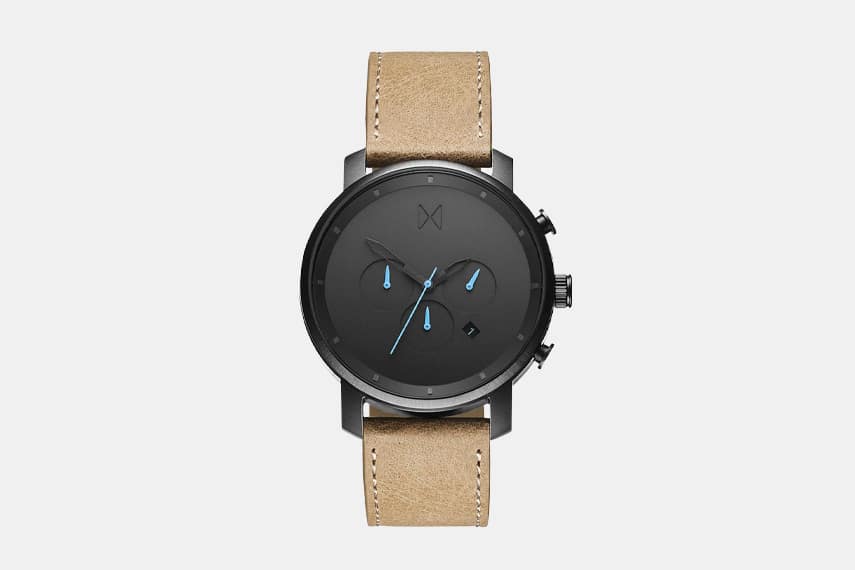 MVMT Chrono Watch
Normally a chronograph watch can sometimes feel a bit cluttered. MVMT Watches solves that problem with a triple chronograph watch that's super clean and uncomplicated. Featuring the brand's straightforward approach to modern, stylish design and a sturdy 45mm case, this watch conveys both crisp, dressy style and yet also packs in tons of functionality. The three sub-dials will definitely ensure you don't miss a beat.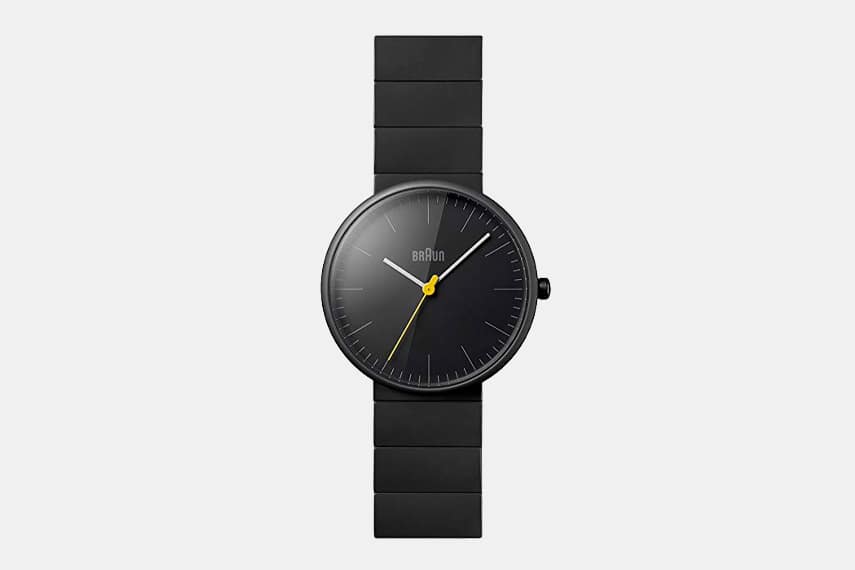 Braun Ceramic Analog Display Watch
Like Miansai and others, Braun is another brand that knows what it's doing in regards to crafting refined, minimal watches. It's been a leader in the category thanks to its distinctive looks, and the Ceramic Analog Display Watch is no different. The 39mm case diameter should be just right, and the construction of this watch should definitely be sturdy — and stylish — enough to handle everyday wear.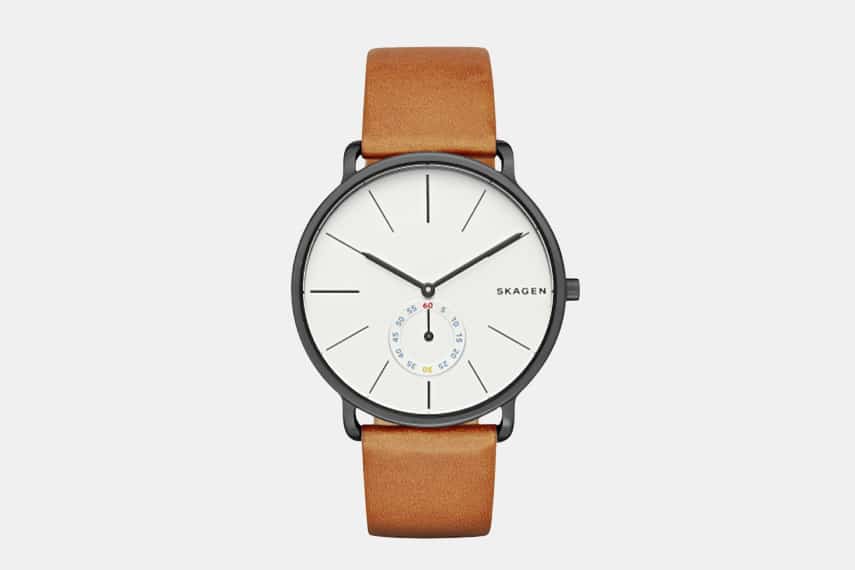 Skagen Hagen Watch
Inspired by super-sharp Danish design principles, Skagen delivers with its Hagen Watch, a clean iteration available in a just-right 40mm case diameter. The sub-seconds eye adds a nice touch of visual interest, too. To finish things off, the watch is molded with a technique designed to mimic the horizon's arched lines, and the results are just as stunning. This watch is definitely boardroom-ready.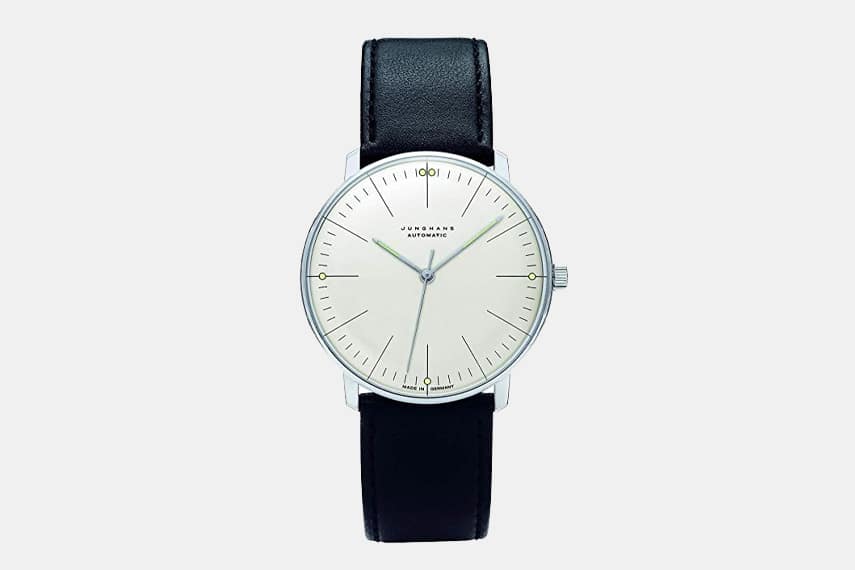 Junghans Max Bill Automatic Mens Watch
Based on the watch collection of legendary designer, sculptor, architect and painter Max Bill, Junghans nails simplistic, stylish design with this offering. Stainless steel cases and self-winding movements characterize these timepieces, all crafted to ensure you just might draw some double-takes when wearing one. From a suit and tie to a lightweight rain jacket, these timepieces are exactly what you need as far as versatile styling potential goes.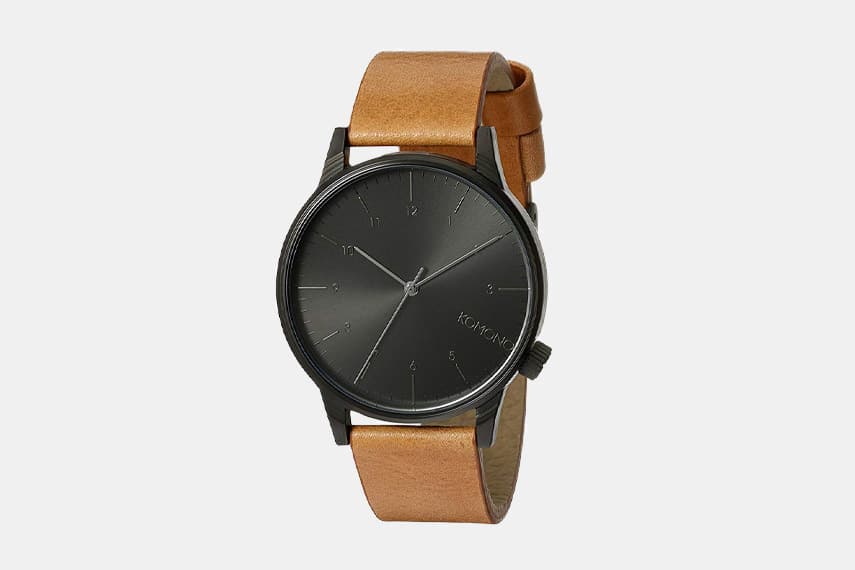 Komono Winston Regal Watch
A sturdy, minimal watch for under $100? That's what you're getting with the Komono Winston Regal, a timepiece that definitely gives you bang for your buck. Komono's watches are an excellent value for the price, built with style and longevity in mind. The brushed black metal case is subtle and the understated dial markings make this piece the perfect complement to everything from a polo and shorts to a blazer and chinos.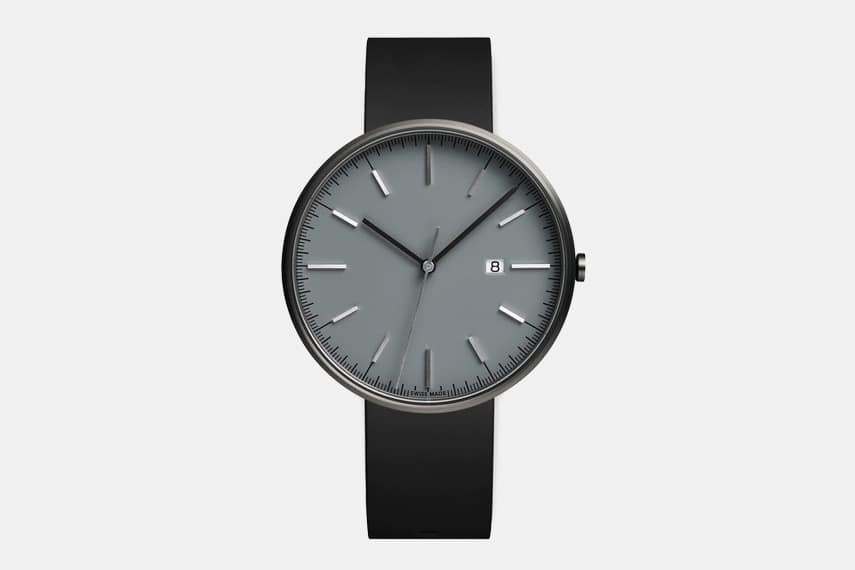 Uniform Wares M40 Watch
Some watches are just worth investing in. That much is clear from Uniform Wares and its M40 Watch. The PVD-plated stainless steel case is exceptionally tough and stylish, and the brown leather strap is sufficiently dressy to rock with a shirt and tie at the office. The Swiss Quartz movement also offers reliable timekeeping no matter where you go — and that's a very good thing for the price.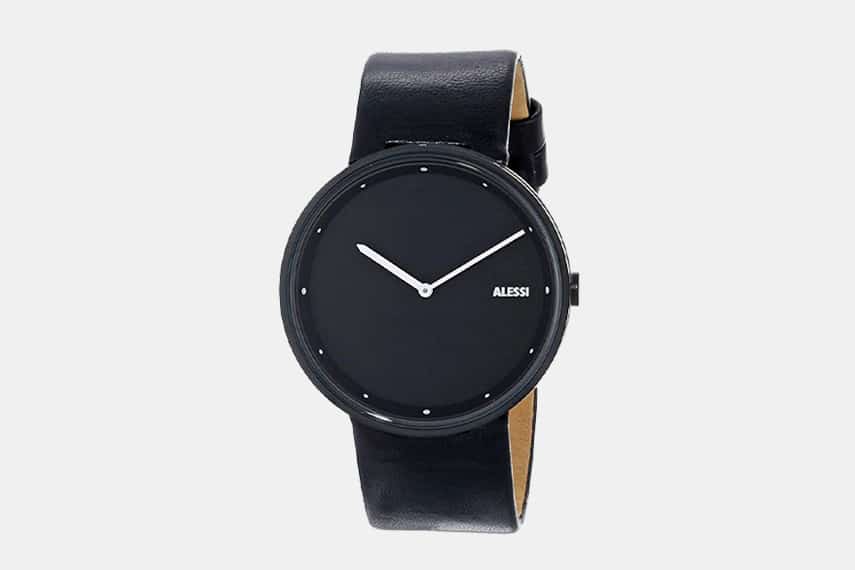 Alessi AL13003 Out Time Watch
With only a small logo on the right side of the dial, the Alessi Out Time is so subtly designed that it might be tough to pick it out of a lineup. For fans of minimal watches, that's the perfect timepiece to reach for when you want to project understated style. The price is excellent, and the Japanese quartz movement should be accurate, durable and reliable. Not too bad for about 150 bucks, right?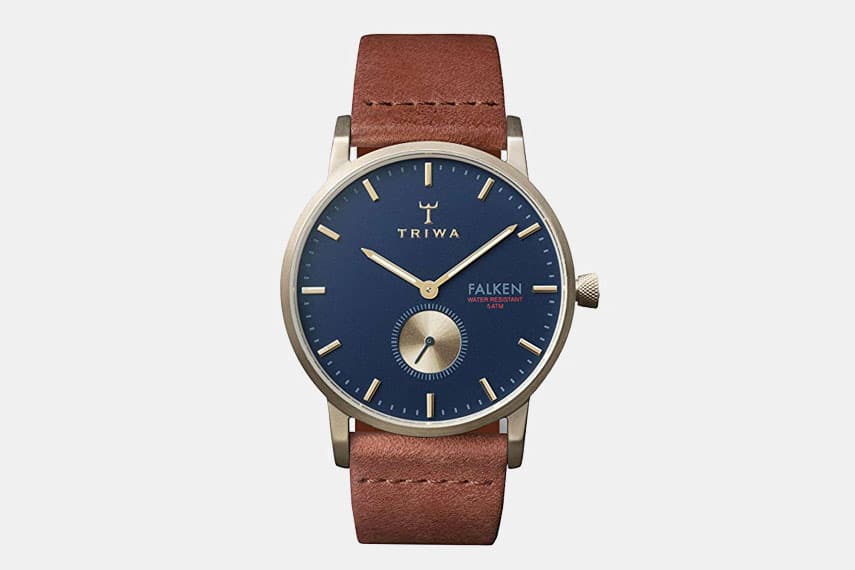 TRIWA Falken Men's Minimalist Dress Watch
For situations when a crisp watch is a must, Triwa has you covered with a timepiece that strikes the perfect balance between dressy and casual. The rich brown leather strap is just one stunning feature of a timepiece that gets all the details right, from the contrasting chronograph to the subtle dial markings. It's sometimes hard to find a watch that nails both the design and the styling potential, but Triwa's done just that here.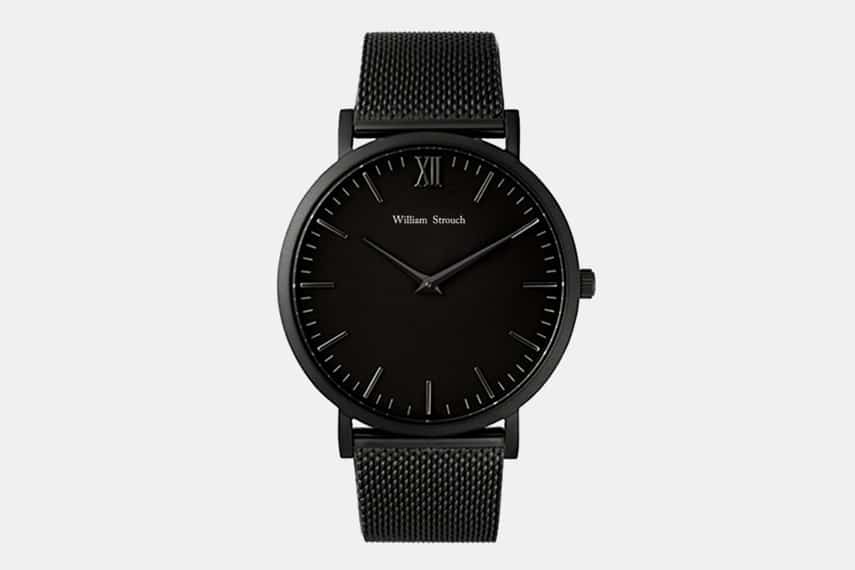 William Strouch Black Watch
Playing off the idea that luxury watches should be affordable, reliable and well-crafted, the black watch from William Strouch gets a lot of things right. That includes the Swiss-made stainless steel case, the tough 40mm case diameter and the smart Swedish design. That also includes its water-resistant qualities and its versatility, suitable for both men and women to wear. You might not want to take this watch off given all of its subtle style.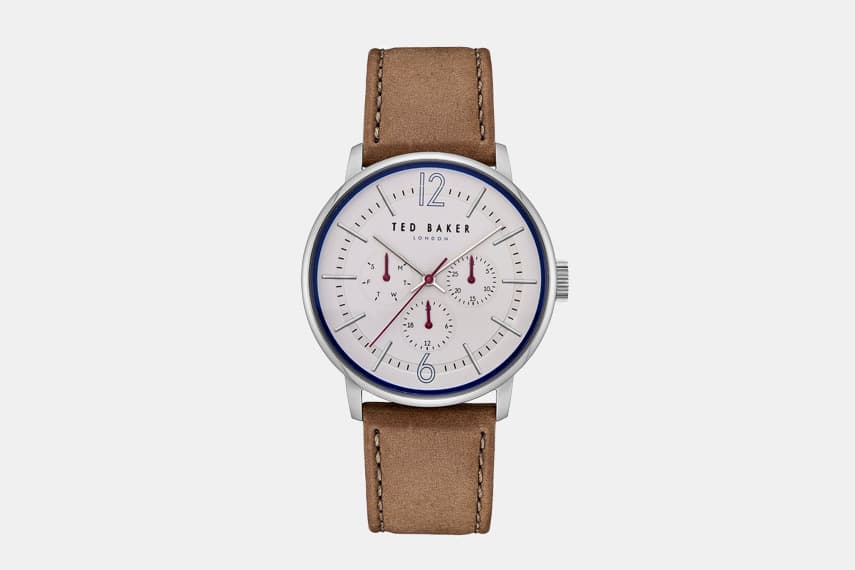 Ted Baker London Watch
For a brand that excels at producing continental style staples, it should perhaps come as no surprise that Ted Baker can also craft a heck of a watch. Featuring triple chronograph functionality that should have you running very early no matter where you go, the gunmetal case is also equal parts sturdy and sharp. The brown leather strap should also be versatile and easily wearable, to boot.
Disclosure: Clicking on these links and making a purchase may earn us a small referral fee, at no extra cost to you. Learn more here.
freestar.config.enabled_slots.push({ placementName: "gearmoose_leaderboard_btf", slotId: "gearmoose_leaderboard_btf" });