The 10 Best Bandanas To Carry With You This Summer
As with most sorts of the best men's gear, true utility and ingenuity rises to the forefront when you least expect it. Be it your everyday carry essentials like a durable titanium pen or a handy notebook — or something else entirely, like the humble, rugged bandana — the best gear for guys comes in handy in the clutch without missing a beat. With a bandana, it seems it's always been that way — your dad or grandpa probably carried one, and you should these days, too.
It's remarkable how useful and durable the right bandana can be. In fact, the list of uses is nearly endless. Stick it in your back pocket as a do-it-all cloth, use it to wipe sweat off your brow or keep the sun off your face, wear one tied around your neck as a style move or use it at a moment's notice to protect the lower half of your mug from dust and wind.
Heck, that's just a start. Keep one on your person and one in your tool bag to deal with dirt, dust and grime — and stock one in the pocket of your rugged chore coat when temperatures start to drop. The best bandanas to carry with you this summer are going to provide the sort of utility you didn't know you needed, and that's just a fact.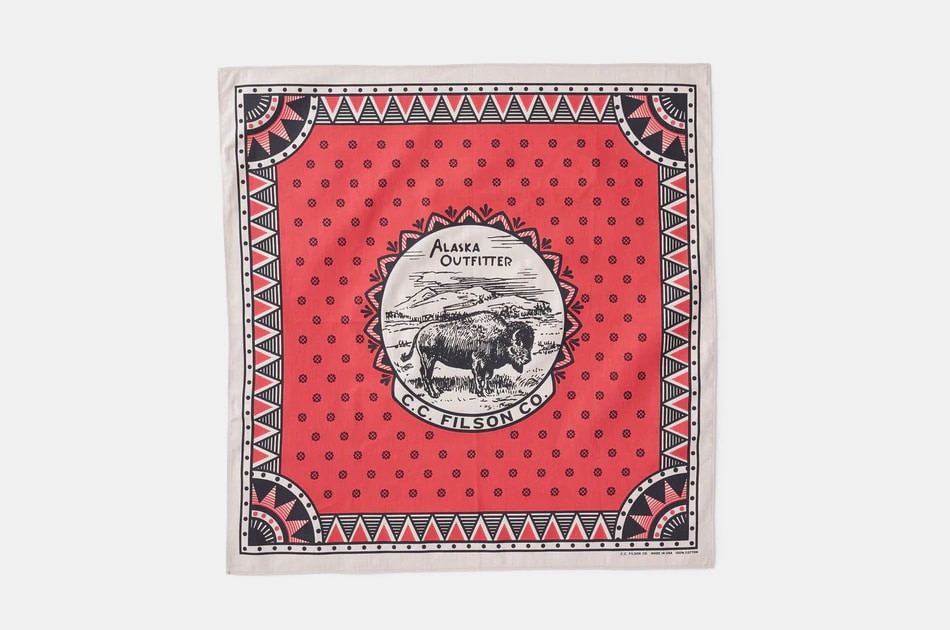 Filson Pioneer Bandana
To us, it makes an absurd amount of sense that Filson would make one of the best bandanas for men. The brand's Pacific Northwest heritage was built on outfitting adventurers, loggers and pioneers in the truest sense of the term, and this aptly named bandana carries on that legacy quite nicely. With a throwback Filson print and cool patterned cotton in the mix, this is an EDC essential that readily blends form and function.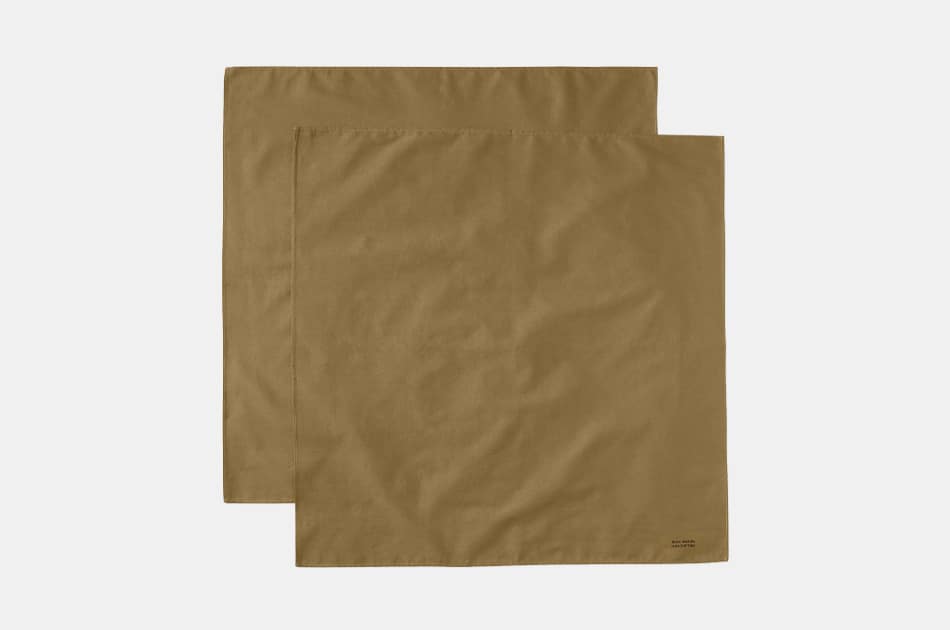 Buck Mason Built-Tough Bandana
Buck Mason turned on a dime to produce some of the coolest bandanas on the market earlier this year, at once delivering a very functional face covering and a bit of devil-may-care style in the process. Long-staple woven cotton makes for a durable fabric that breaks in reliably over time, while five color options mean any banana you wear is going to provide an excellent counterpoint to your Buck Mason denim shirt.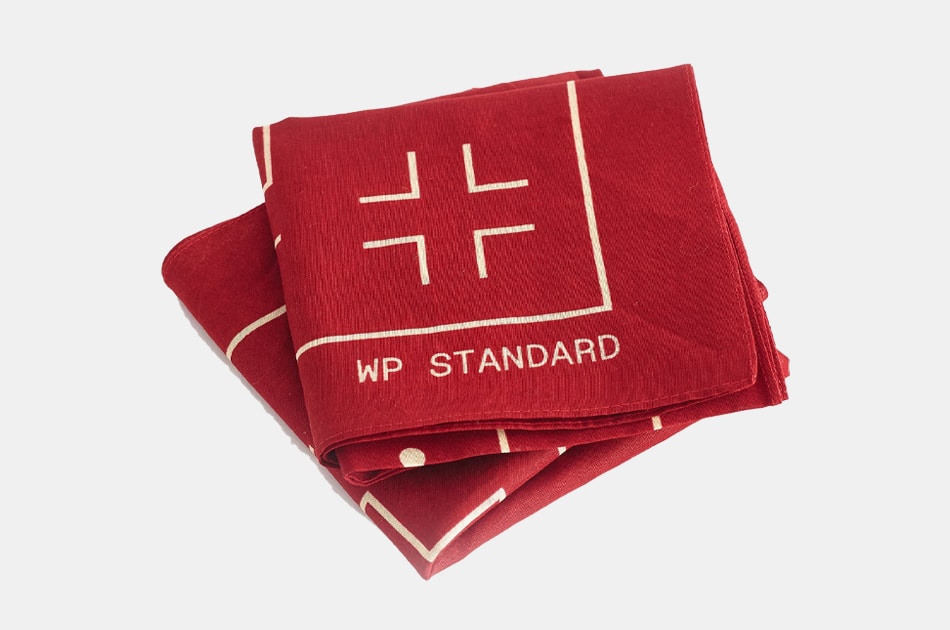 WP Standard Bandana
WP Standard makes some of the best leather goods that we've ever tried out, and for under $15, this cool, tough bandana is a nice pick-up with your next messenger bag purchase from the brand. From the striking red-and-white design to the grab-and-go utility of this bandana, it's a keeper you'll want to have close at hand this summer — heck, pick up two while you're at it.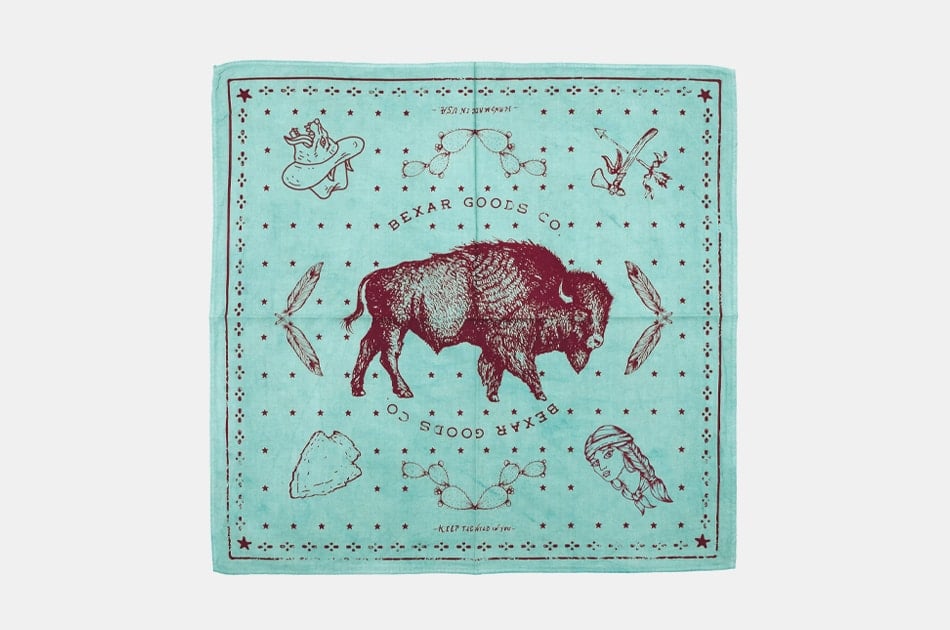 Bexar Goods Keep It Wild Bandana
Organic cotton and a design inspired by the great outdoors work to lift this Bexar Goods bandana a cut above the rest. The buffalo print and vintage-minded stylings make this piece a handy face covering or daily cloth for your workshop or your next trek off-trail — stuff it in the pocket of your chore pants, then get out there.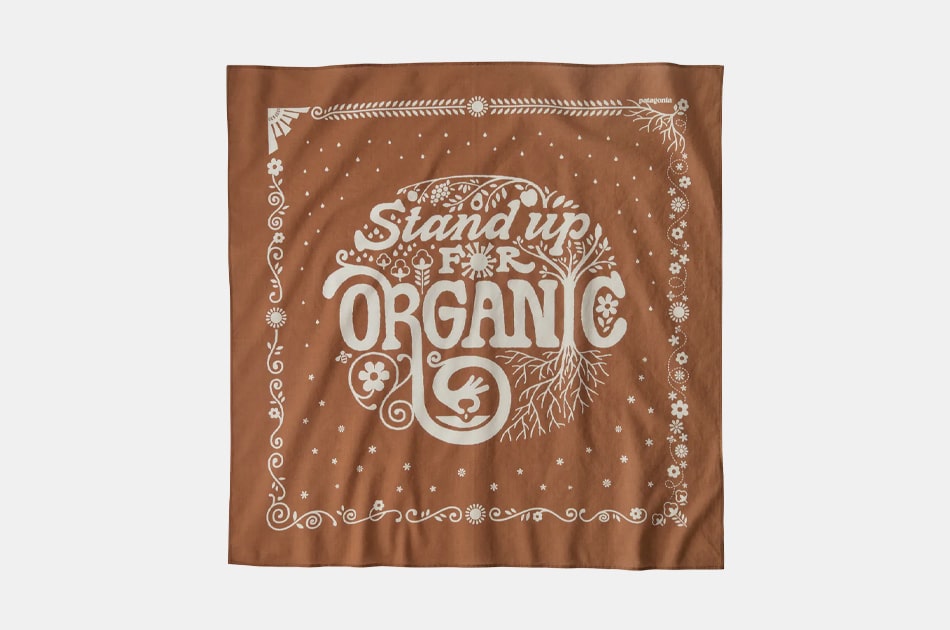 Patagonia Organic Cotton Bandana
Patagonia has built its brand on taking a stand for larger-than-life beliefs — outdoor conservation chief among those causes. Buying this organic cotton bandana is but one way you can give back to that mission — it's the right bandana to have in your pack or your pocket (or both) during your next camping trip.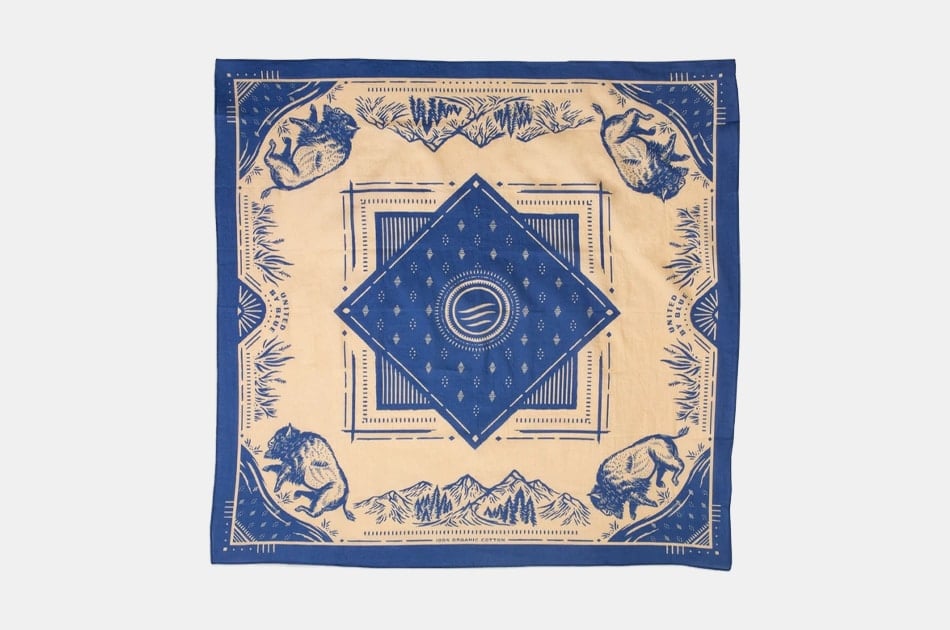 United By Blue Herd Horizon Bandana
The spirit of adventure and the great outdoors should come to mind when you think about all the ways in which your bandana can come in handy. United By Blue keeps that same spirit in mind when designing goods — and removing trash from oceans and waterways — and that's why you should be proud to purchase and use the Horizon Bandana.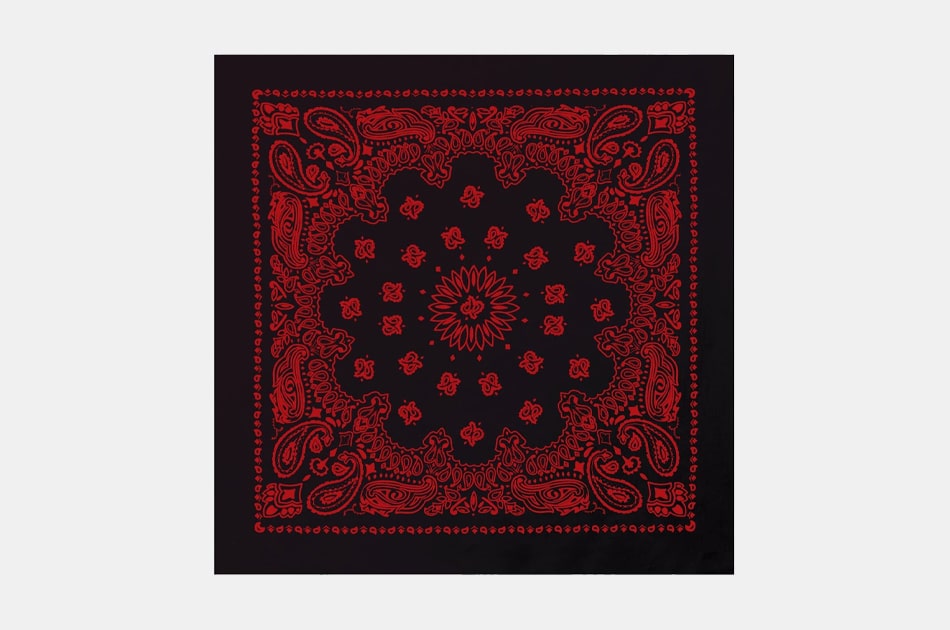 Rothco Trainmen Paisley Bandana
Stock up on more than one of this affordable bandana the next time you hit the open road — you'll be amazed at how handy the Rothco Trainmen Paisley Bandana is going to end up being. We like the classic paisley design, plus color schemes like black and red for bold-yet-functional style.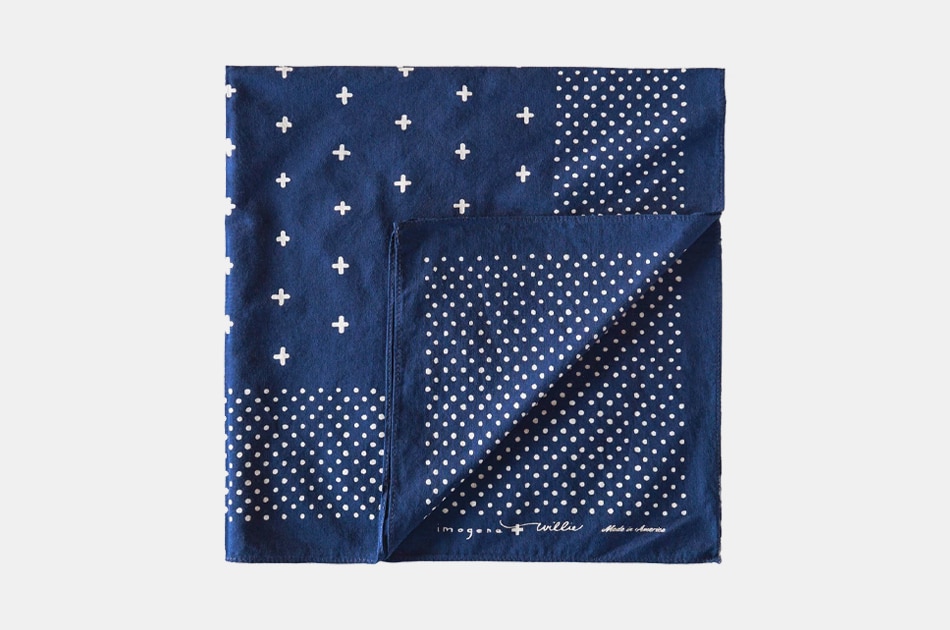 Imogene + Willie Vintage Bandana
What goes well with a pair of iconic selvedge jeans, a crisp white tee and a rugged leather belt? Well, for the maximum  blend of style and functionality, you can't go wrong with one of the best bandanas — especially if you can put together the whole look from the same brand. Imogene + Willie carries on its lineage of rugged, heirloom-quality goods quite nicely here, all thanks to this handsome indigo bandana.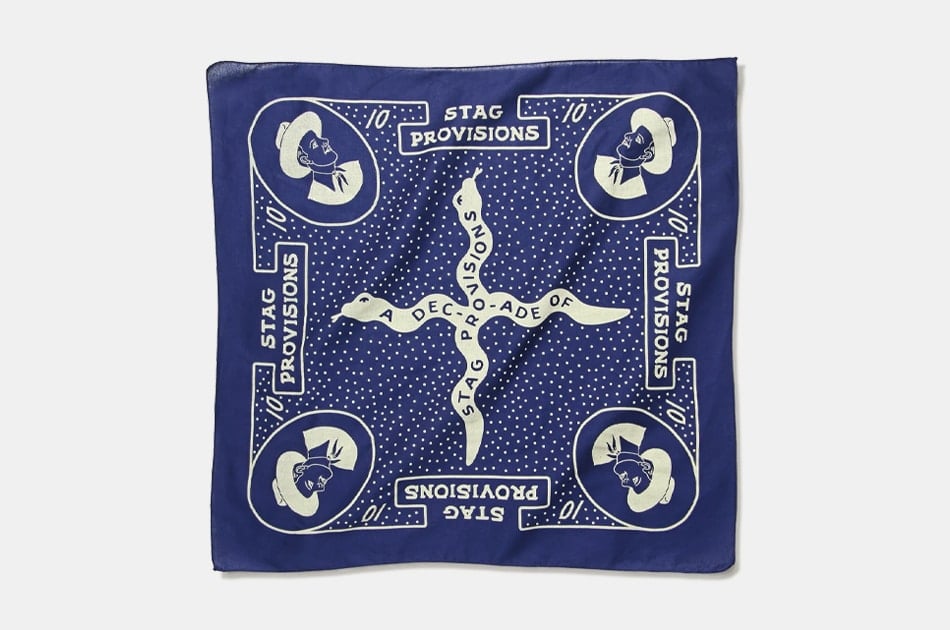 Stag Provisions 10 Year Anniversary Bandana
We commend the folks at Stag Provisions for 10 years of stocking and selling the best gear and goods for stylish guys. The entire product assortment is mighty impressive, and it only gets better when you consider essential everyday carry picks like this durable bandana, made in collaboration with House of LAND to commemorate Stag's 10-year anniversary.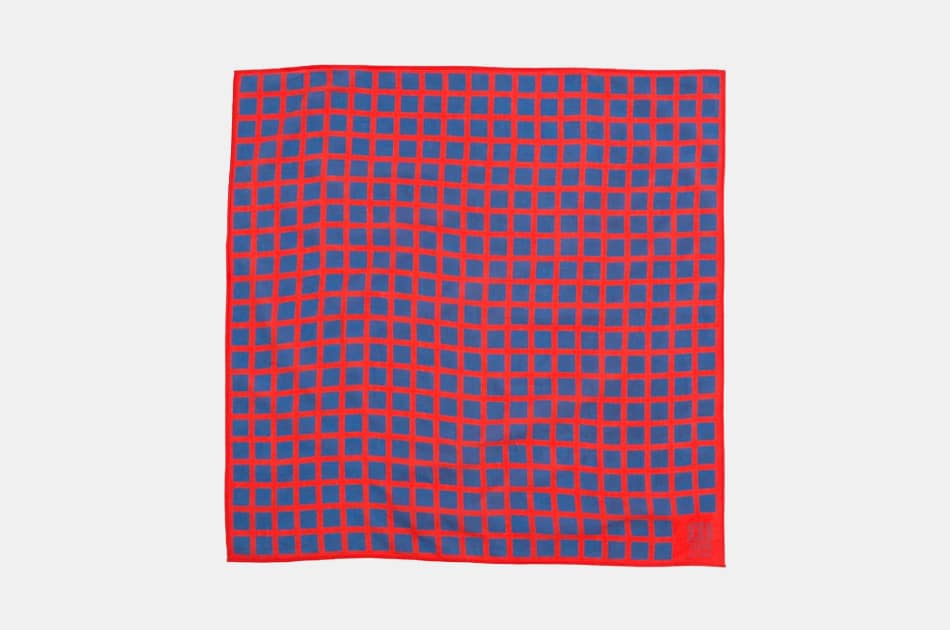 Topo Designs Bandana
Topo Designs is a lifestyle brand we can get behind, championing going off-trail and embracing the great outdoors — and this simple-yet effective Topo Designs Bandana could (and should) become a key part of your own adventurous pursuits. Able to shield your face from the sun, cover your nose and mouth or sit easily in your back pocket, keep at least one of these bandanas within arm's reach at all times.
Disclosure: Clicking on these links and making a purchase may earn us a small referral fee, at no extra cost to you. Learn more here.