What does bottom shelf mean to you? In the most literal sense, the term is used to refer to the lowest shelf at a liquor store. This is where the cheapest, lowest-quality alcohol can be found. It's placed there because it's not within a good eye space and you have to bend down to find it. While this is the literal interpretation of the phrase, what it actually means is open to interpretation. Maybe to you, bottom shelf really is the lowest of the low, bargain bottles. But to others, it might mean a reasonably-priced quality expression.
Before we delve into the world of reasonably-priced Scotch whiskies, we need to know what exactly "bottom shelf" means. While this term might mean plastic-handled, bargain swill that will only set you back a few bucks in the bourbon world, things are a little different when it comes to single malt and blended Scotch whiskies. Unless you want to drink something that more resembles rubbing alcohol or glass cleaner than whisky, you have to pay a little more when you're dealing with Scotch whisky.
Lucky for you, even though the Scotch whisky world is loaded with bottles that will set you back the equivalent of a mortgage payment or more, there are myriad blended Scotch whiskies and even a few single malts that are much more approachable in terms of price while not skimping on flavor and quality. Also, lucky for you, we decided to do the work of finding them for you. No squatting low at your local liquor store or spending unnecessary time scrolling through online retailers for you. Simply keep reading below to reveal ten of the best "bottom shelf" blended and single malt Scotch whiskies you can buy.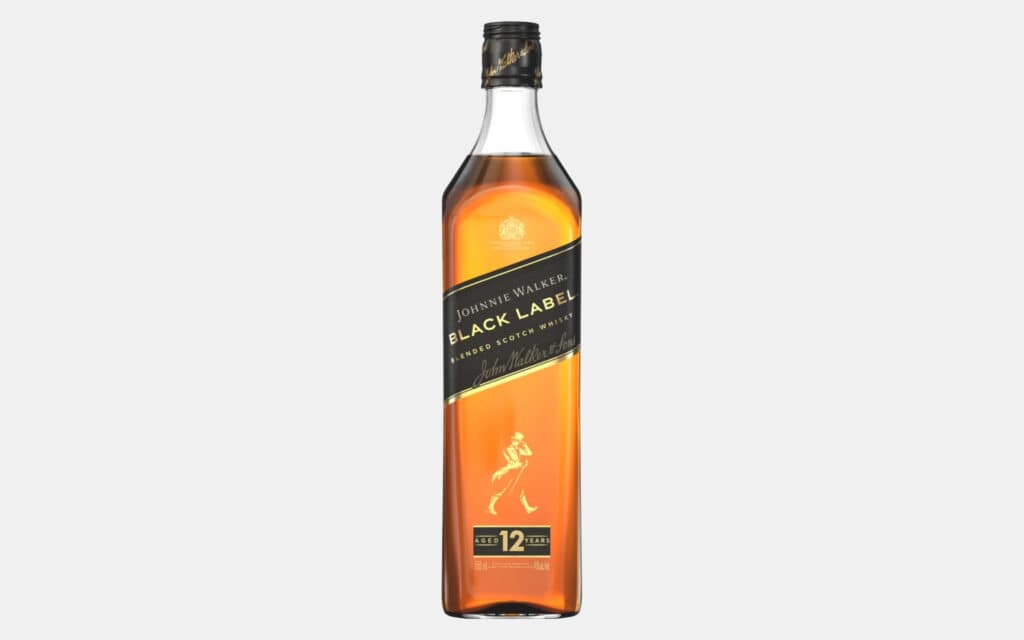 Johnnie Walker Black Label Blended Scotch Whisky
When it comes to blended Scotch whiskies, there are few names more well-known than Johnnie Walker. While there are various different expressions (at numerous price points), its Black Label is its best bargain. This 12-year-old blend is made up of more than forty different whiskies. It's well known for its balanced flavor profile featuring candied orange peels, barley, buttery toffee, and the signature smoky notes Johnnie Walker fans have grown to expect.
Origin: Scotland
Proof: 80
Price Range: $20-25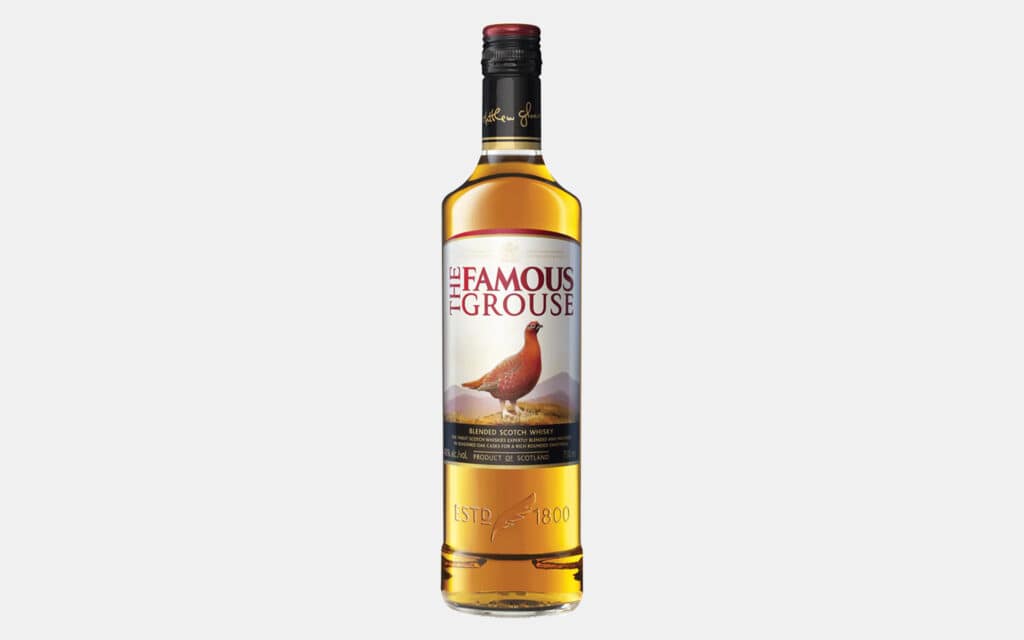 The Famous Grouse Blended Scotch Whisky
There's a reason The Famous Grouse is the most popular and best-selling Scotch whisky in Scotland itself. This well-balanced blend was first created way back in 1896 and is still beloved today for its notes of biscuit-like malts, sweet caramel, buttery vanilla beans, orange peels, light smoke, and gentle, warming spices. It's just as suitable as a sipper as it is a mixer for your favorite Scotch-based cocktails.
Origin: Scotland
Proof: 80
Price Range: $19-29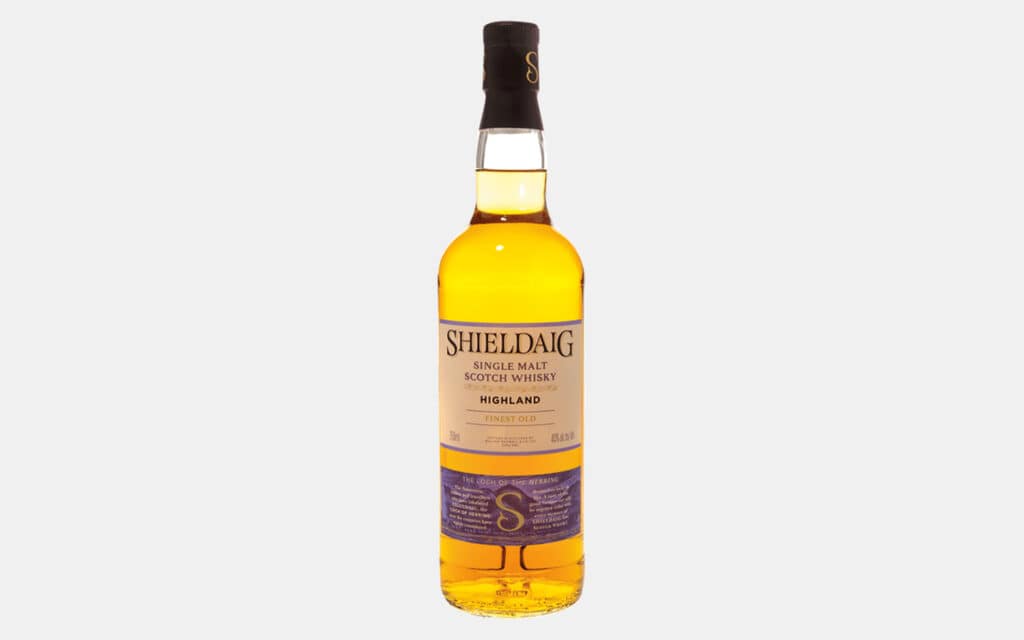 Shieldaig Highland Single Malt Scotch Whisky
While you're going to find your fair share of blended Scotch whiskies on the list (and for good reason), there are a few single malt whiskies that fall under the bargain category while still retaining a decent level of quality. One such expression is Shieldaig Highland Single Malt. This award-winning single malt whisky is a great beginner expression with notes of smoke, ocean brine, caramel sweetness, and vanilla. It's a great gateway into the smokier, peatier whiskies of Scotland.
Origin: Scotland
Proof: 80
Price Range: $18-25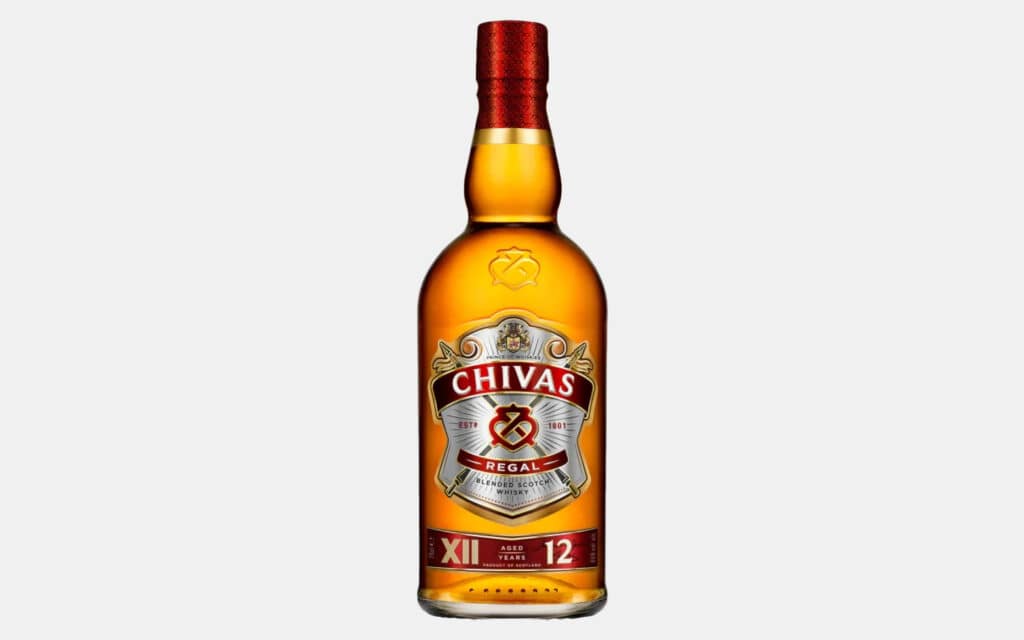 Chivas Regal 12 Blended Scotch Whisky
This list is loaded with big-name blended Scotch whiskies and Chivas Regal 12 is no exception. This blend of malt and grain whiskies are all a minimum of twelve years of age. A blend of Speyside whiskies, it's known for its bold, rich flavors of sweet barley, buttery toffee, vanilla beans, and light, warming, wintry spices at the very end. It's a rich, indulgent, sipping Scotch that you'll return to over and over again. The price will help you keep your liquor cabinet stocked with this whisky for years to come.
Origin: Scotland
Proof: 80
Price Range: $25-35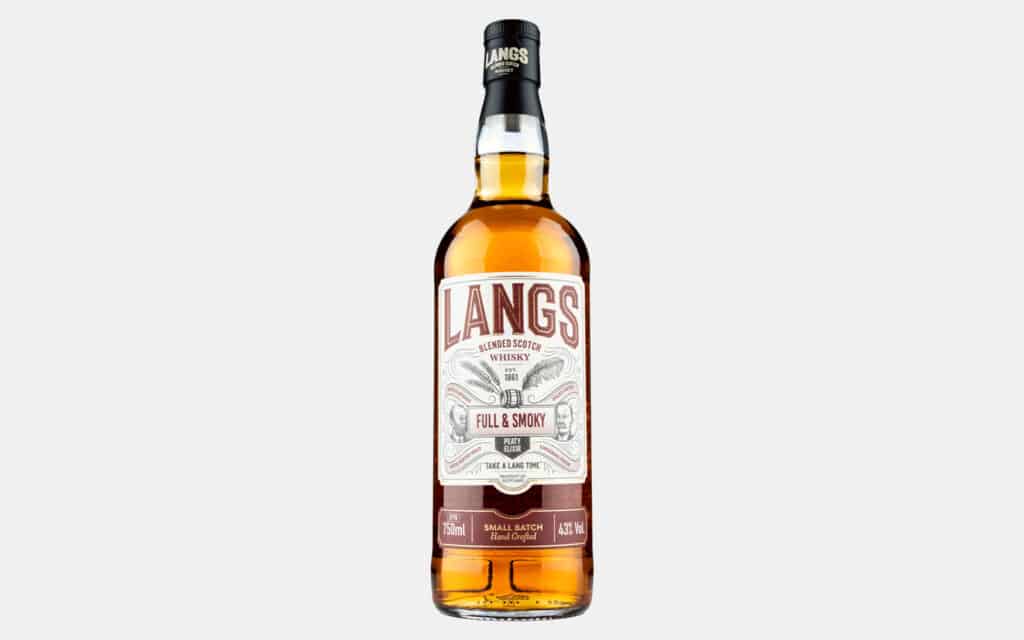 Langs Full & Smoky Blended Scotch Whisky
Langs makes a variety of blended Scotch whiskies, each crafted to appeal to a specific drinker. There's Smooth & Mellow with its fruity, smooth flavor, Rich & Refined with its indulgent, vanilla flavor, and Full & Smoky with its peat smoke, heather, caramel, and vanilla. The latter is a great blended whisky for those who'd like to try smokier whiskies but don't want to shell out an exorbitant amount of money to do so. It's a great gateway into the style.
Origin: Scotland
Proof: 86
Price Range: $15-20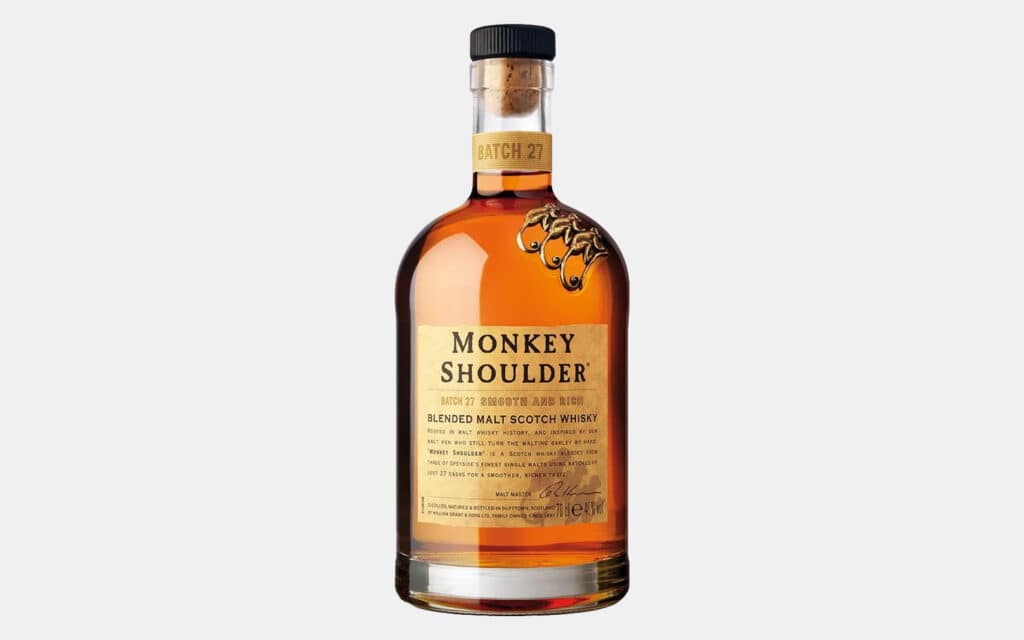 Monkey Shoulder Blended Scotch Whisky
Monkey Shoulder might seem like a strange choice for this list as it's not overly cheap and it was created exclusively to be a mixer for mixologists and home bartenders alike. But compared to many whiskies of similar quality, it's an absolute bargain. Monkey shoulder is a blend of well-known single malt whiskies. The result is a mellow, rich whisky with notes of clover honey, butterscotch, dried fruits, and just a hint of cinnamon and other spices.
Origin: Scotland
Proof: 80
Price Range: $29-39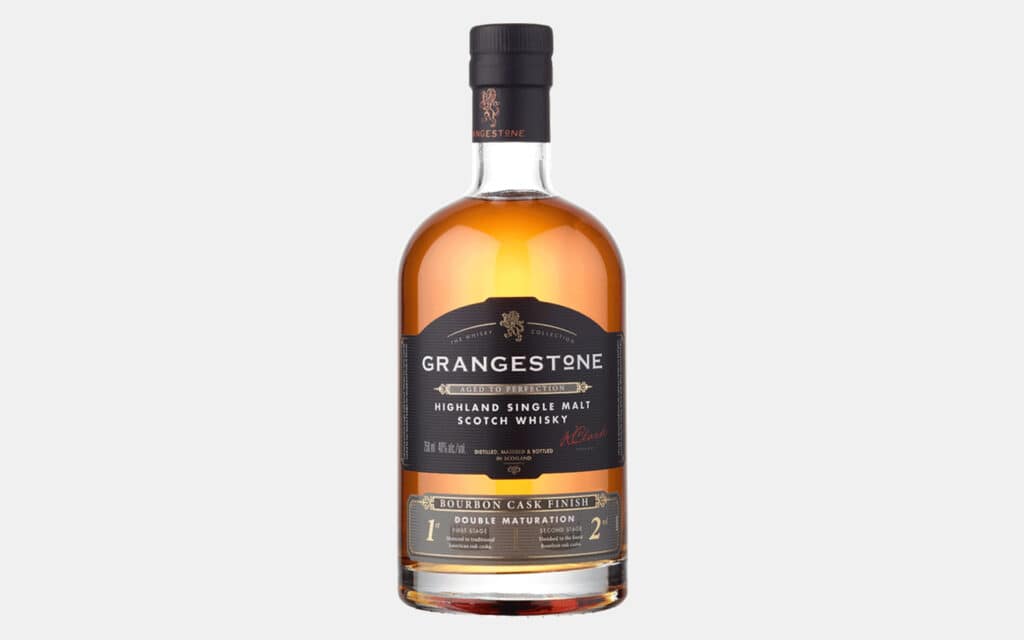 Grangestone Bourbon Cask Finish Single Malt Scotch Whisky
Grangestone is a great line of single malt Scotch whiskies for value-conscious drinkers. One of its best is its Bourbon Cask Finish. It gets its name because this single malt whisky is first matured in traditional American oak barrels before being transferred to ex-bourbon barrels. The result is a sweet, oaky whisky with notes of caramel corn, vanilla beans, candied orange peel, and gentle spices. It's inexpensive and sippable but shines in cocktails as well.
Origin: Scotland
Proof: 80
Price Range: $25-29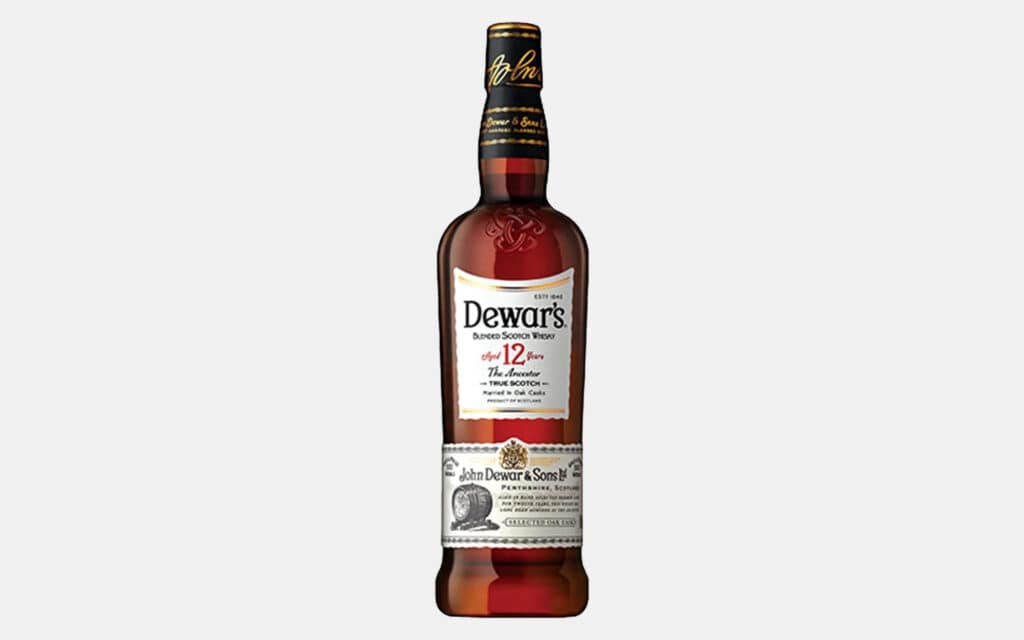 Dewar's 12-Year Blended Scotch Whisky
While you can't go wrong with Dewar's White Label. It's cheap, mixable, and full of flavor. If you want to step it up slightly, you'll grab a bottle of its 12-year-old blended Scotch whisky. Also known as "The Ancestor", it's matured and blended before being aged again for six more months. This results in a balanced, memorable whisky with hints of wintry spices, vanilla beans, honey, and rich oak. Even as blended whiskies go, this expression is great for slow sipping on a cool evening.
Origin: Scotland
Proof: 80
Price Range: $25-29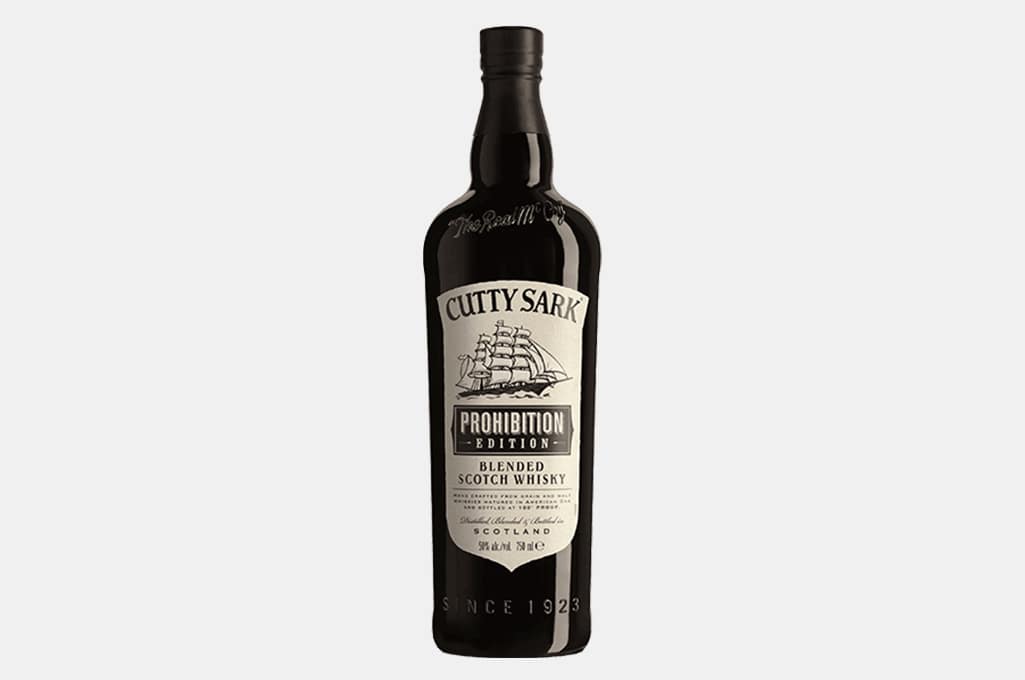 Cutty Sark Prohibition Edition Blended Scotch Whisky
When it comes to the value-to-price ratio, it's difficult to beat any of Cutty Sark's expressions. But we believe the best bang-for-your-buck is its high-proof Prohibition Edition. Created to pay homage to legendary rum runner Captain William McCoy, this 100-proof blended Scotch whisky carries flavors of dark chocolate, sticky toffee putting, cinnamon sugar, vanilla, and slight peppery spice. Grab a bottle, pour it into your favorite glass, and sit back and enjoy the potent, warming elixir.
Origin: Scotland
Proof: 100
Price Range: $20-29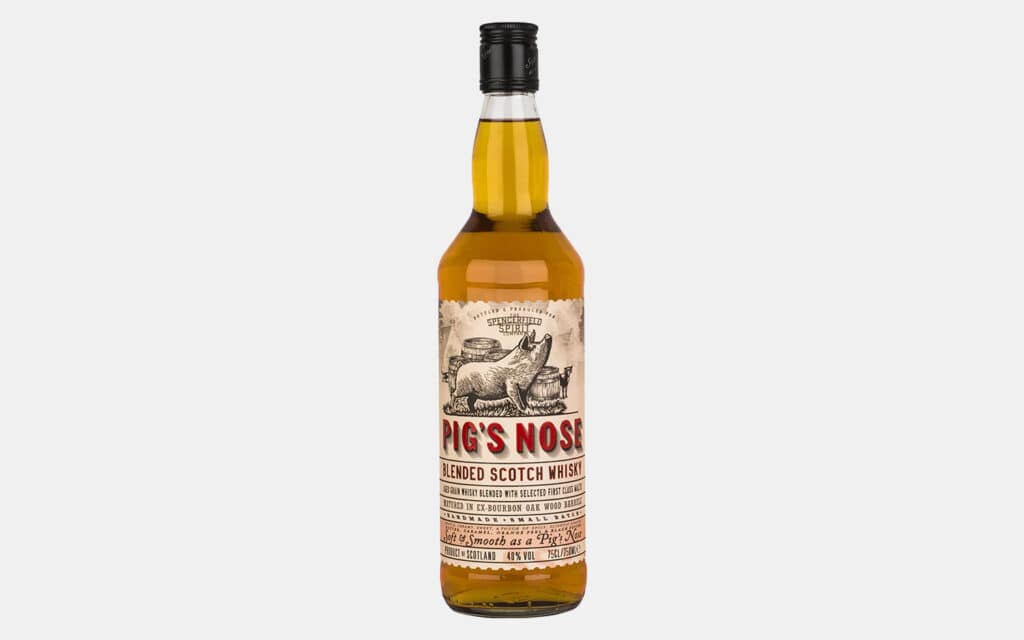 Pig's Nose Blended Scotch Whisky
This blended Scotch whisky got its name because of the phrase "smooth as a pig's nose". That's how smooth this whisky from the makers of the popular Sheep Dip range of whiskies is purported to be. We can testify that it's not inaccurate. For the price, this blended whisky is loaded with flavors like salted caramel, vanilla, oak, candied orange peel, and sticky toffee pudding. It's a well-balanced, highly sippable blended Scotch whisky for the value drinker.
Origin: Scotland
Proof: 80
Price Range: $25-29
Disclosure: Clicking on these links and making a purchase may earn us a small referral fee, at no extra cost to you. Learn more here.
freestar.config.enabled_slots.push({ placementName: "gearmoose_leaderboard_btf", slotId: "gearmoose_leaderboard_btf" });