The 12 Best Coolers For Camping
Unless you're the type that likes to hike to some remote section of pristine wilderness and live off the land for days at a time, there's a good chance you'll be hauling a fair amount of food to your campsite with you. Likely, some of it will require refrigeration, and this means finding a cooler that's not only adept at maintaining cool temperatures, but that caters to other functional concerns.
There's no denying that loading a cooler with steaks, beer, and blocks of ice quickly piles on the pounds. That means you need a lightweight, but sturdy model that's also easy to transport. In truth, coolers present a significant design challenge, so finding a truly effective, practical, and durable model can be difficult. Never fear – we've done the hard work for you. Here are the 12 best camping coolers to elevate your weekend wilderness retreats.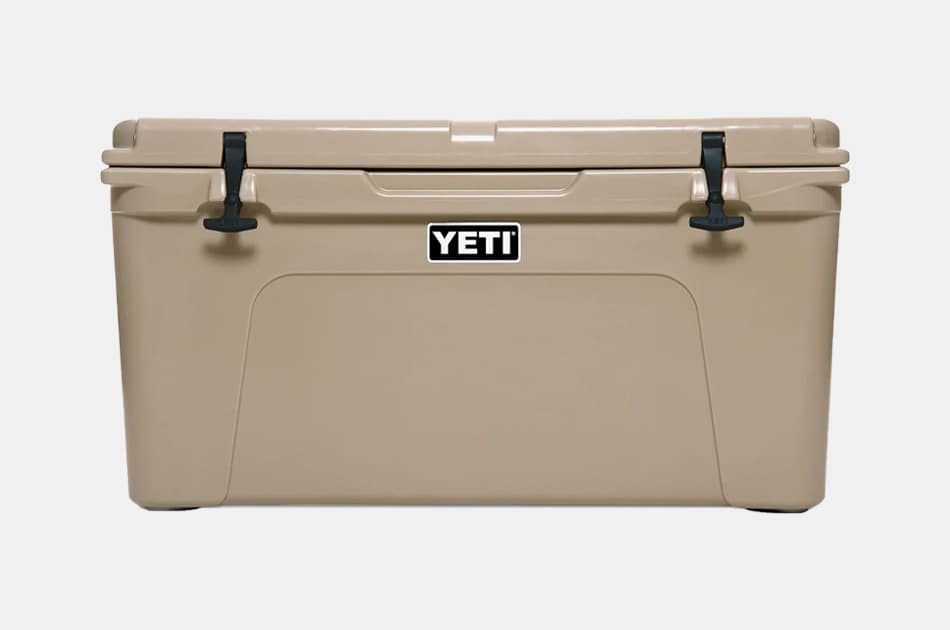 Best For Camping: Yeti Tundra 75 Hard Cooler
You wouldn't want to run into a yeti in the wild, but lugging one with you to a campsite is a great way to ensure cold items stay chilly and fresh while you're camping, hunting, or hitting the highway on a multi-day road trip. Whether it serves as a fridge for your beer or cold storage for fish or deer meat, this versatile cooler is sure to complement your many outdoor adventures with extra-thick walls featuring two inches of commercial-grade, polyurethane foam insulation, surrounded by roto-molded construction that makes for a truly rugged and durable finished camping cooler.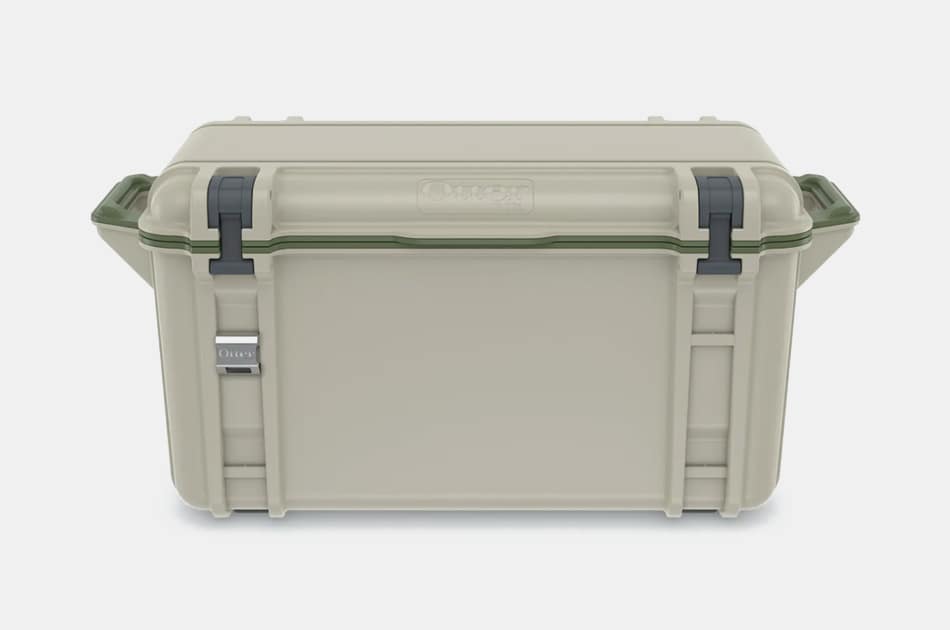 Best For Mounting Accessories: OtterBox Venture 65 Hard Cooler
If you've owned an OtterBox phone case, you know how rugged this brand is. I dropped my iPhone hundreds of times over the course of two years, and when the OtterBox finally cracked, my phone was still untouched. They bring the same magical mastery to this 65-quart cooler designed to hold up to two weeks of provisions and maintain ice up to 16 days (under the right conditions). Secure latches, built-in handles, anti-slide rubber feet, and a slanted bottom all add to ease of use, and the brand stands by their construction and design with a limited lifetime warranty.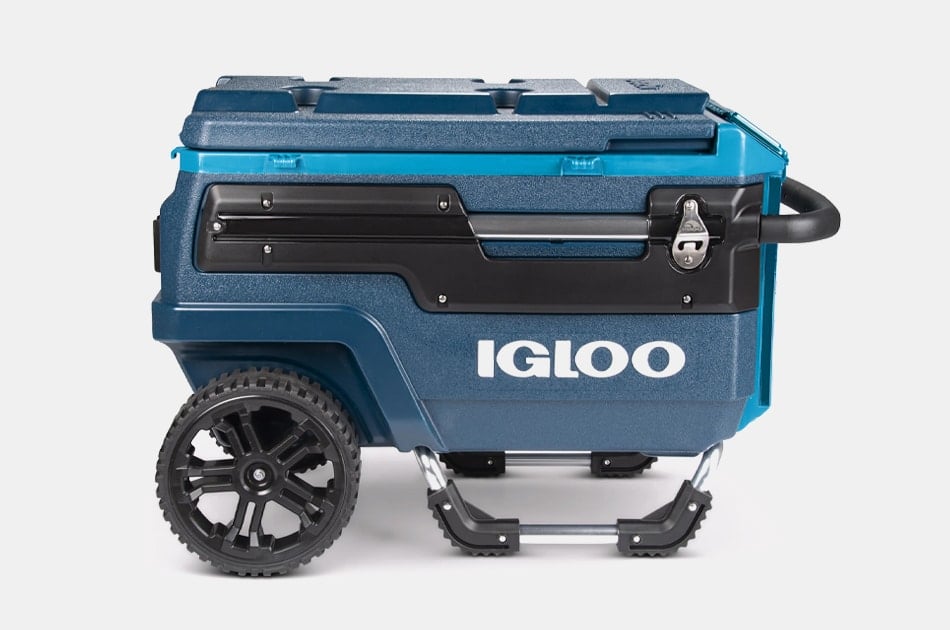 Best For Long Treks: Igloo Trailmate Journey Cooler
With sporty styling and robust, oversized wheels, this cooler looks like you could hitch it to the back of a bike and take it down the trail. While that's definitely not how it was intended to be used, it is billed as an "all-terrain cooler" that you can roll (by hand) over dirt tracks, grassy fields, and even sand dunes without getting stuck or worrying about tipping. 70-quart capacity can hold up to 112 12-ounce beverage cans, and details like cup holders, a bottle opener, a butler tray, an exterior storage pocket, and more are sure to please.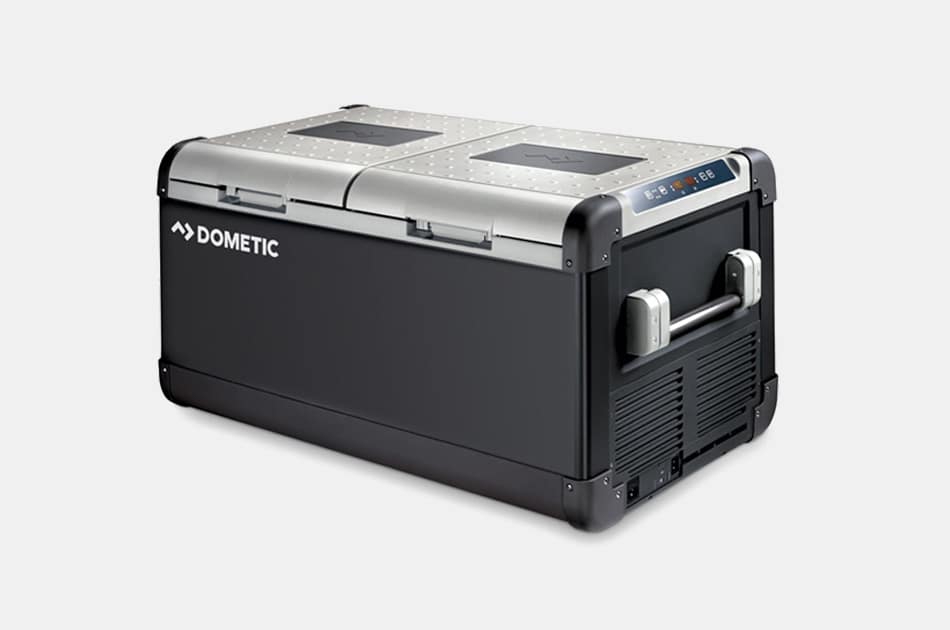 Best For Extreme Heat: Dometic CFX3 75 Dual Zone Powered Cooler
Sure, the average cooler will get the job done, but only if you fill half the available space with ice and open the lid sparingly at the camp site. What if you need a temperature controlled, 75L capacity, powered cooler with dual cooling zones? This is the one for you, thanks to heavy-duty, yet lightweight construction, options for AC/DC and solar power, precision temperature control within two degrees (to a temp of -7°F), and the ability to monitor and control temperature with a mobile app via Wi-Fi. A 3-Stage Dynamic Battery Protection System prevents you from accidentally draining your car battery. In short, it's fancy AF.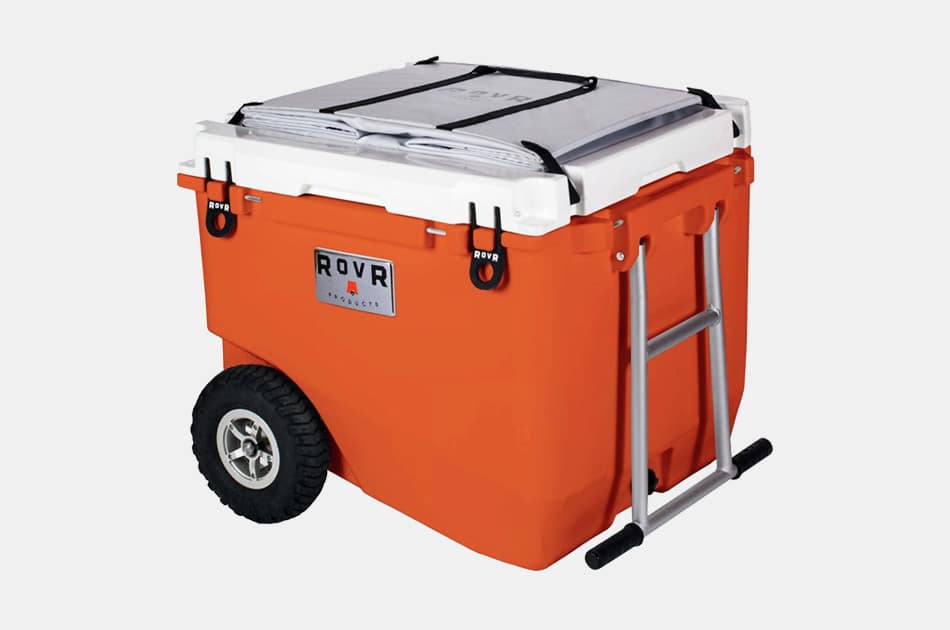 Best For All Terrains: RovR Rollr 80 Cooler
Missing vowels notwithstanding, this 80L cooler is aptly named, thanks to features like all-terrain rubber tires and a surprisingly big aluminum pull handle, with dual motocross grips, that folds down neatly when not in use. If you're looking for a cooler you can drag over rugged camping terrain like a dolly, this is it. It features a removable dry bin and wagon bin. Removable parts like an airtight gasket, rubber latches, handle, axle, non-skid feet, and more make repair and replacement easy, so you can keep this cooler rolling to the camp site for the foreseeable future.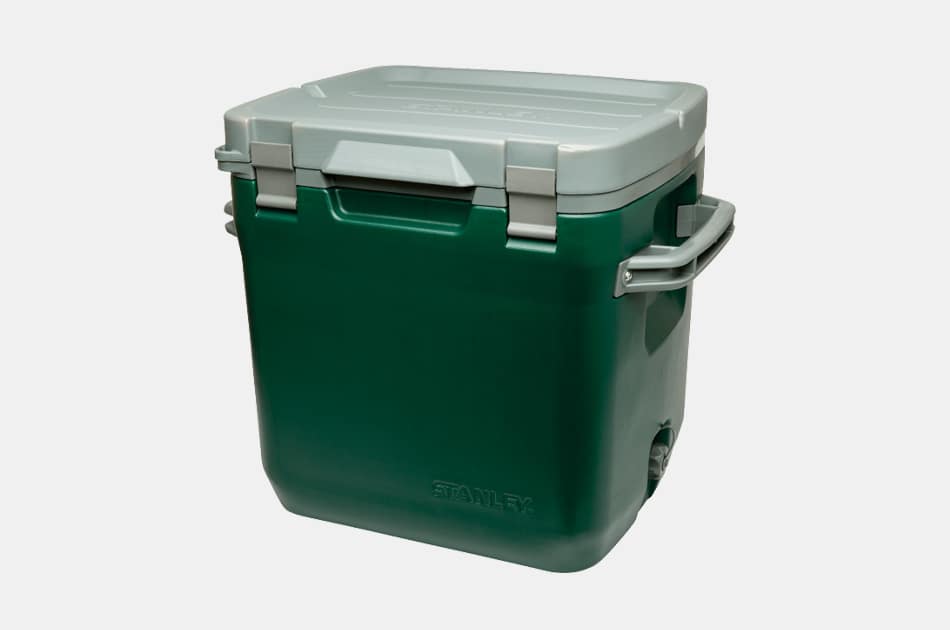 Best For Smaller Loads: Stanley 30QT Adventure Cooler
At 30 quarts, this obviously isn't the biggest cooler on the market (or this list), but this simple suds bucket is extra tall to accommodate longnecks, fifths, magnums, and 2-liter cola bottles, so it's basically a portable bar. It maintains cool temperatures for up to four days and offers durable, leak-free construction. Plus, it purports to be sturdy enough to use as a step stool or seating, in a pinch. Perhaps most telling is the lifetime warranty – if it doesn't do what they say, Stanley will replace it.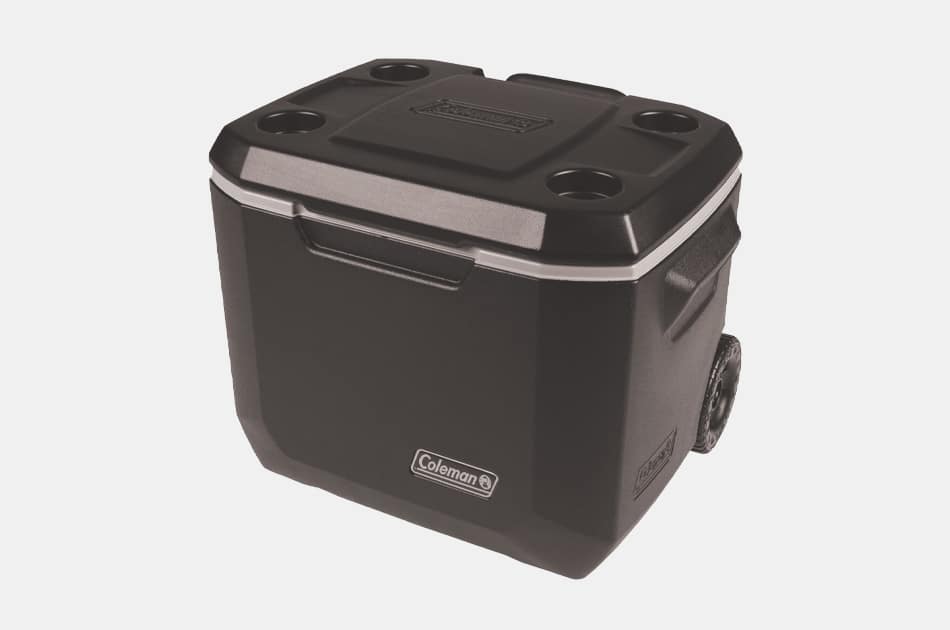 Best Budget Cooler: Coleman 50 Quart Xtreme 5 Wheeled Cooler
Is there any name in camping better known than Coleman? The brand, founded over a century ago, started with a single, gas-powered lantern. Today they sell camping tents, sleeping bags, and pretty much everything you might need for your camp kitchen, including robust and dependable coolers. With 50-quart capacity (up to 8 12-packs, in essence), it's the perfect size for a weekend camping trip or extended family BBQ, and extra insulation keeps items cold for up to five days. Molded handles facilitate easy lifting and the Have-A-Seat lid, complete with four cup holders, doubles as a table or camp chair.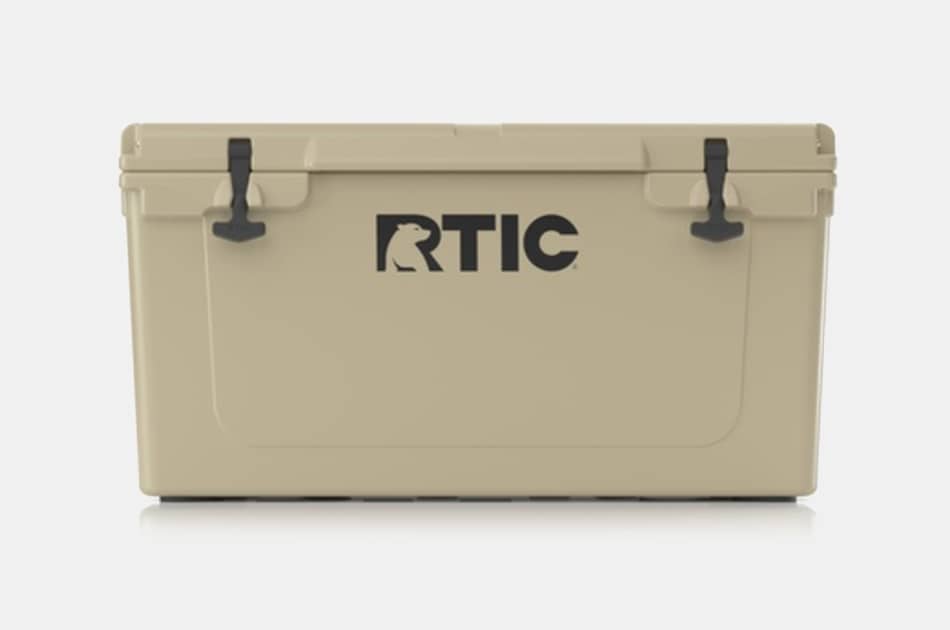 Best Draining Cooler: RTIC 65 Cooler
If you're going to declare your product "the best large cooler available on the market", it had better measure up. This 65-quart cooler certainly tries, with indestructible roto-molded construction, a cool-lift design that elevates the cooler above hot surfaces, a traction lid that doubles as a casting platform, and features that amplify ease of use, including heavy-duty rubber T-latches, marine-grade rope handles, non-slip feet, molded tie-down slots, a rapid V-drain system, and more. Plus, it maintains ice up to 10 days, making it perfect for extended camping trips.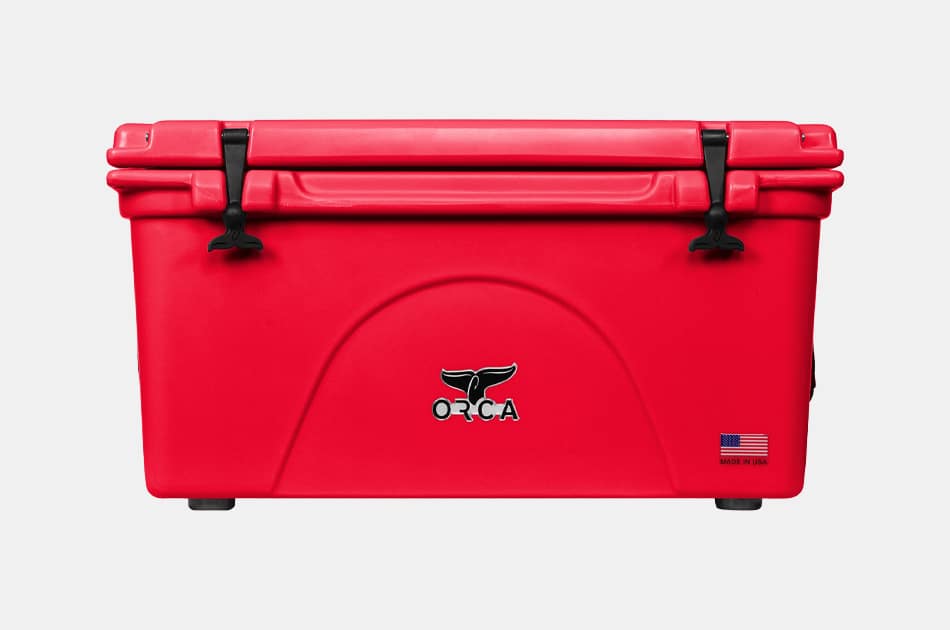 Best For Extended Trips: Orca 75 Quart Cooler
This attractive cooler comes in a slew of colors, from your typical neutrals (white, charcoal, black, tan, and nature-friendly olive drab), to much more exciting hues like seafoam green, red, orange, and a shockingly bright shade of pink. Of course, you'll also enjoy 75-quart capacity that retains cold and freshness up to 10 days. It features roto-molded construction, a lid gasket for optimal sealing, extendible flex-grip handles for easy transport by one or two people, and an external cargo net for added storage.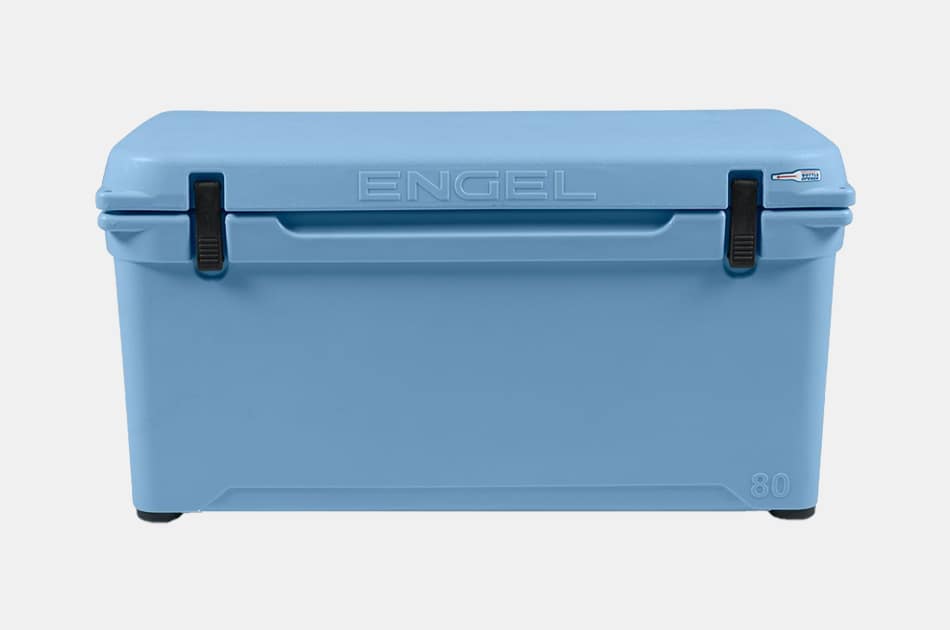 Best For Dry Ice: Engel 80 Hard Cooler
This 75-quart cooler certainly earns rave reviews from fanatical owners, who love the secure, but easy-open functionality of latches, as well as the fact that it keeps everything from beer to fish cold for up to 10 days, with very little ice melt. It features two inches of insulation all around (even in the lid), as well as seamless, roto-molded construction and silicone gaskets for an airtight seal. It's dry ice compatible, IGBC Certified Bear Resistant, and it comes with a 10-year warranty. Plus, you can add Engel cooler packs that fit perfectly without taking up too much space.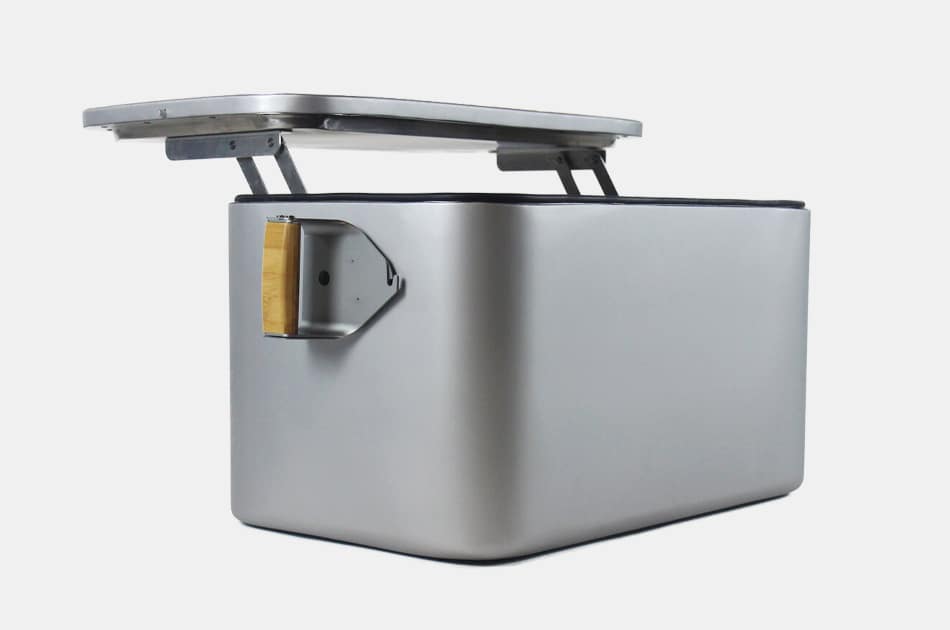 Best Looking: The Wooly Cooler
Let's just start by saying that this isn't your typical cooler, as you'll no doubt observe the moment you take in it's smooth, sleek contours in natural aluminum, as well as the bamboo cutting board lid and matching bamboo handles. The 52-quart capacity is kept cool by – wait for it – wool. Yes, you read that right. It sounds strange, but if you've ever worn wool socks to go ice fishing, you know how great they insulate, and that principle is put to good use with sustainable insulation that keeps your cooler chilly for up to three days.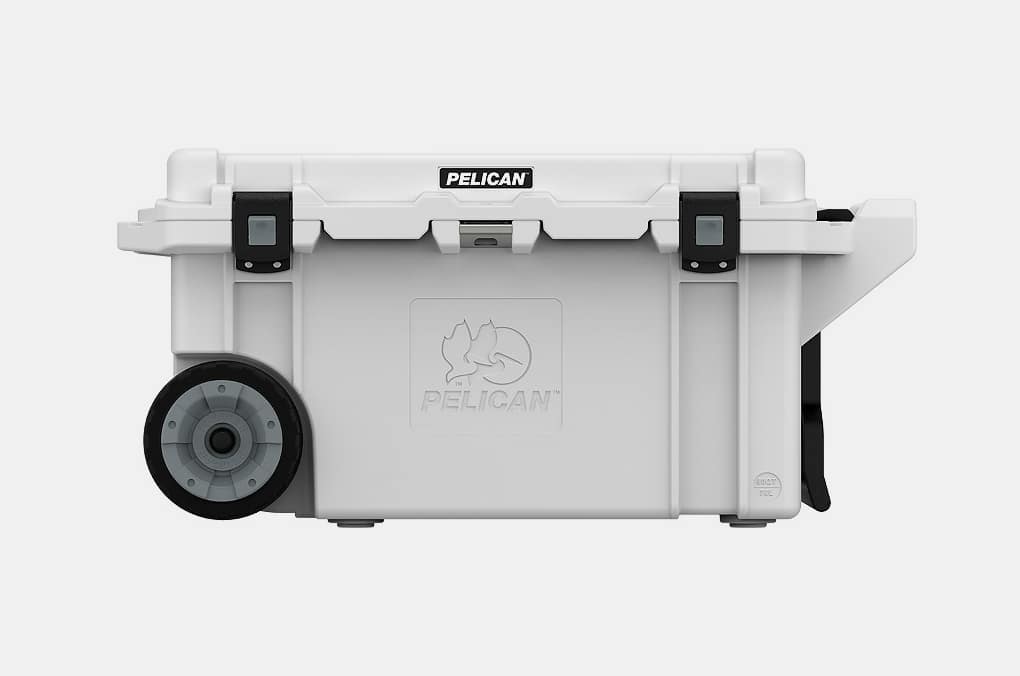 Most Versatile: Pelican Elite Wheeled Cooler
If you're looking for a cooler that not only comes with a built-in bottle opener, but is also certified bear resistant by the Interagency Grizzly Bear Committee (IGBC), look no further. Pelican has really thought of everything, from heavy-duty wheels and molded-in handles (plus a trolley handle) to help haul this 80-quart mammoth, to wide press & pull latches designed to work with gloved hands, to an integrated fish scale on the lid, to a sloped drain for venting melted ice when you get home, and more. With 2" polyurethane insulation, it will also keep food cold for up to 10 days.
Disclosure: Clicking on these links and making a purchase may earn us a small referral fee, at no extra cost to you. Learn more here.
freestar.config.enabled_slots.push({ placementName: "gearmoose_leaderboard_btf", slotId: "gearmoose_leaderboard_btf" });