The 20 Best Cold Weather Sleeping Bags
The calendar does not dictate when you go camping. If you want to get out there in February, you're doing it. And we respect that. But we also want you to avoid hypothermia. Here's our list of 20 cold weather sleeping bags that will keep you as warm and comfortable as possible when the nighttime temperatures drop — and just keep dropping.
You'll see a good selection of down options, along with a selection of (generally more affordable) synthetic sleeping bags. Our list includes bags with temperature limit ratings from 20° to negative 20° (with two that go all the way to negative 40°).
We called out the fill power for the down bags and the material used in the synthetic ones, along with the rating, pack weight, and shape of the sleeping bags (mostly mummy, but with a few alternatives too). Dive in, stay warm, and camp when you feel like it — not just when everyone else does.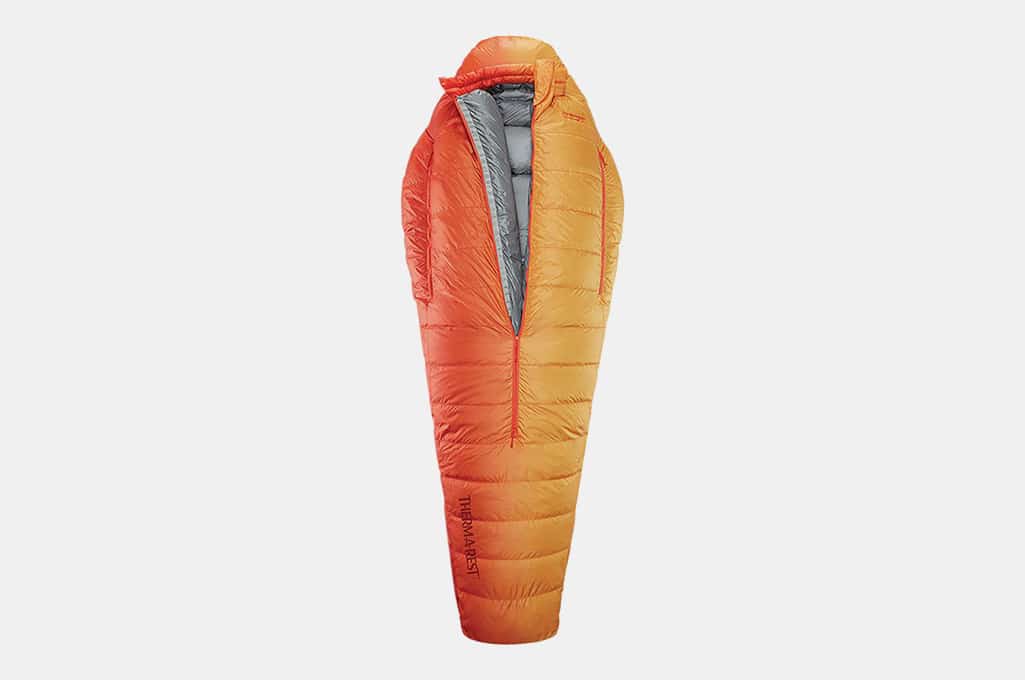 Thermarest Polar Ranger -20F Sleeping Bag
Limit: -20°F • 3lbs 4oz • 800FP Down • Mummy
This center zip bag was developed with the input of Eric Larsen, a guy who has explored both Poles and Everest — AKA a guy who knows cold. The side zip ports let you stick out your arms to drink your morning coffee without abandoning built up heat, but when zipped, draft tubes keep out the cold. Integrated clips pair with Thermarest mattresses for slip-free sleep and the down is responsibly sourced. With a four-below zero comfort rating and a twenty below limit, the Polar Ranger is ready for extremes.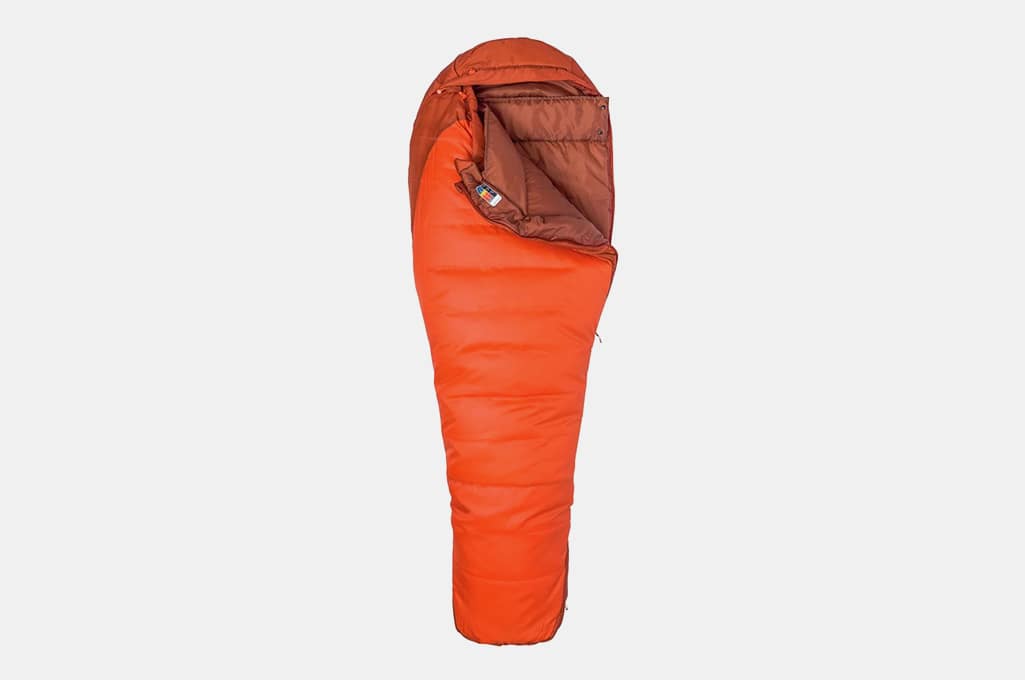 Marmot Trestles 0 Sleeping Bag
Limit: 0°F • 4lbs 9oz • SpiraFil Synthetic • Mummy
Here's another budget-respecting bag, this time from Marmot, with a few bonus features that lift the bag from just another synthetic fill mummy. The main, full-length, two-way zip is on one side, and a second zip on the opposite side lets you fold down the top of the bag when the heat gets too hot, or for easy in/out. There's a stash pocket at the chest and their "feely" draw cords make it easier to cinch down and zip up in the dark.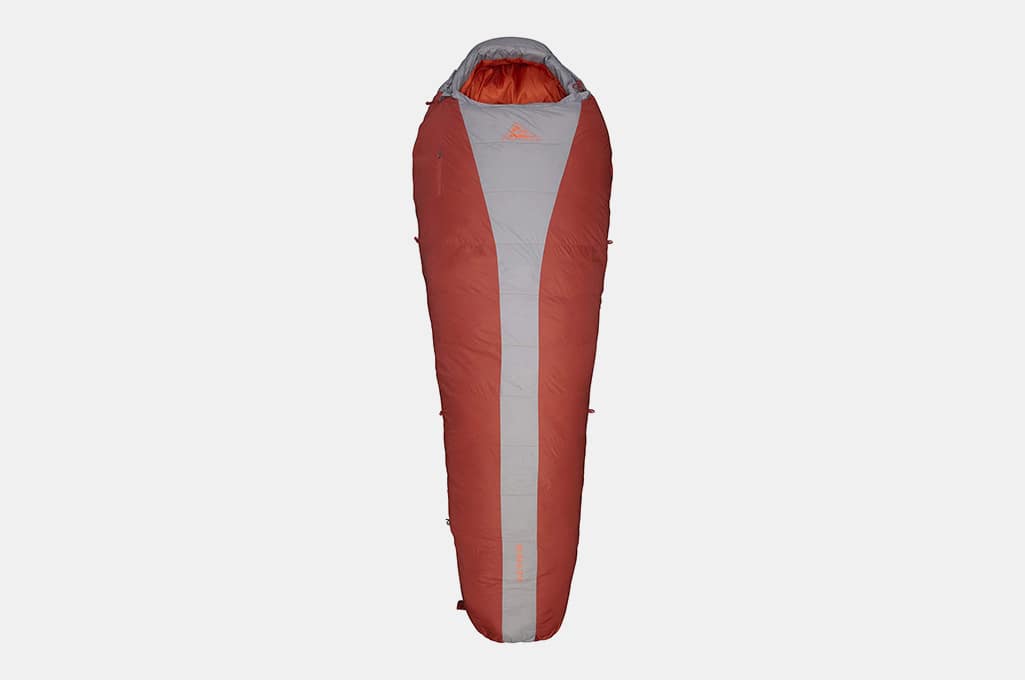 Kelty Cosmic 0 Sleeping Bag
Limit: 5°F • 4lbs 2oz • 600FP Down • Mummy
At one of the lower price points for a down bag lies the Cosmic line from Kelty. The Cosmic 0 is their coldest rated bag and uses their DriDown fill that manages to keep its loft even in wet/damp conditions. It's got an anti-snag backer on the two-way, full length zipper and it's got a tougher shell than other bags with a 50 denier ripstop shell that's also down-proof.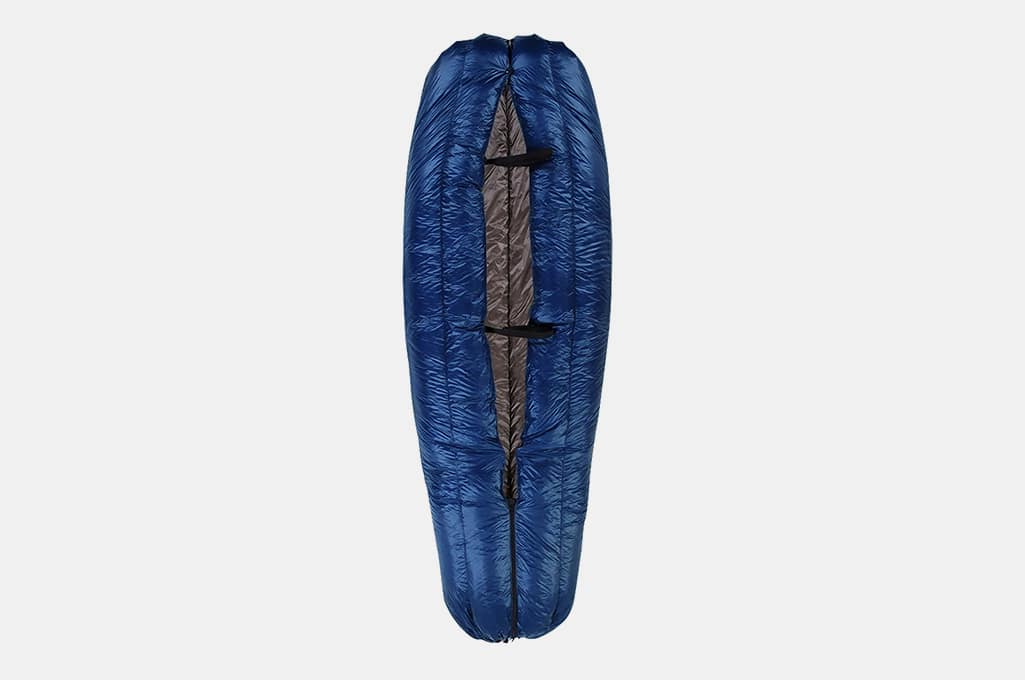 Enlightened Equipment Revelation Quilt
Limit: 0°F • 1lb 13oz • 850FP Down • Quilt
Coming from a shop in Minnesota, Enlightened Equipment gear is made to order. That means you get to customize everything from the color to length to temp rating of your quilt — but you'll need to wait a few weeks to get it. The Revelation is their flagship product and it's a bit different than a typical bag. In cold weather you'll flip the opening beneath you and cinch down the quilt to your sleeping pad with the straps. Instead of an attached hood, you'll use a hat or one of EE's hoods. The lack of zippers and absence of extra insulation beneath you saves weight, and the more adaptable shape lets side and stomach sleepers do their thing.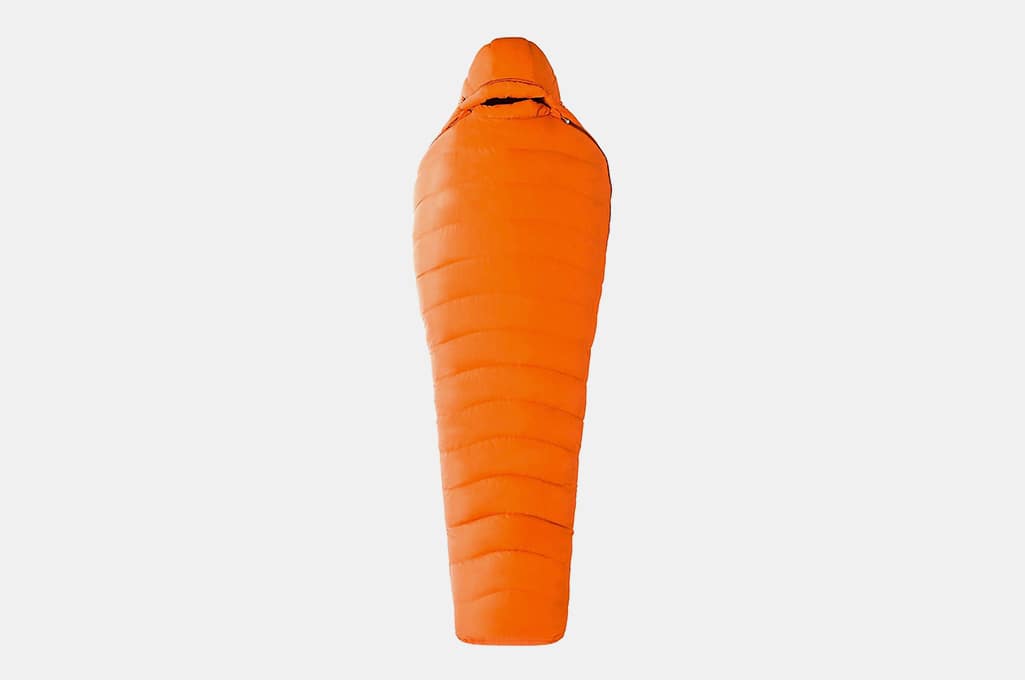 Marmot Lithium Sleeping Bag
Limit: 0°F • 2lbs 9oz • 800FP Down • Mummy
Like their Trestles bag, Marmot's Lithium bag has a zip down front for access and heat venting, and it's rated to 0° but in this version you get 800 fill power down, pushing the price up but cutting the weight nearly in half and reducing pack volume by about 10 liters. There's also a multi baffle hood that cinches down, making sure that head of yours stays toasty all night.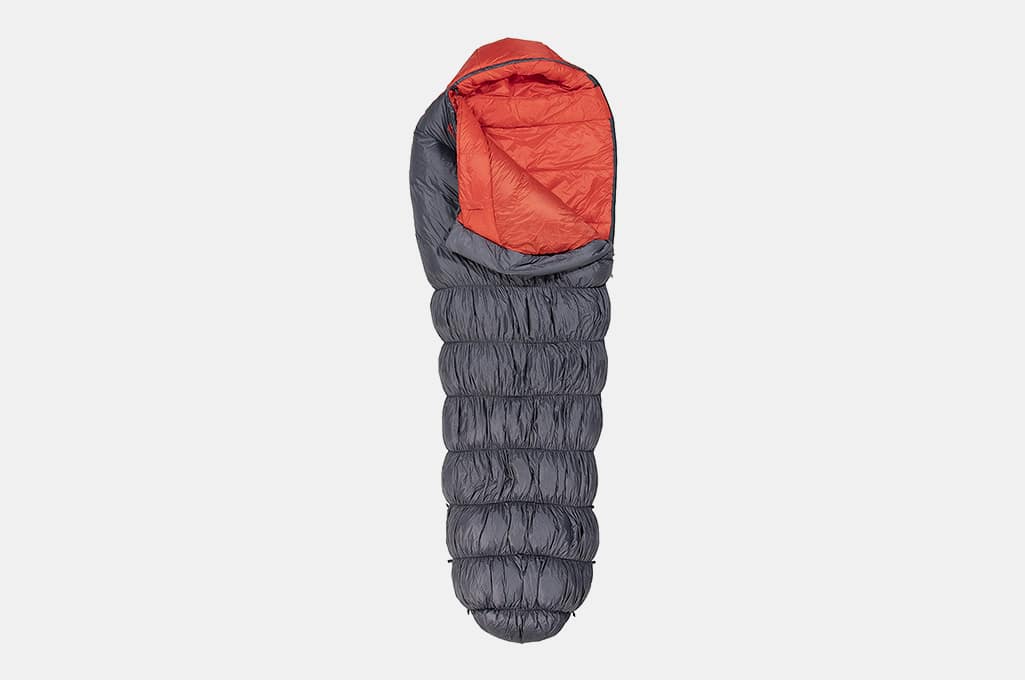 Klymit KSB 0° Down Sleeping Bag
Limit: 1°F • 3lbs 11oz • 650FP Down • Mummy
Short people who are tired of that cold pocket beyond your feet should take a look at Klymit's offering. The "length locks" shorten the bag up to 15 inches so people in the 5'3" range stay warmer. A stash pocket keeps important stuff close at hand. And for those who enjoy moving their lower limbs during sleep, the stretchable baffles on the lower half of the bag offer a wider range of movement than most mummy bags.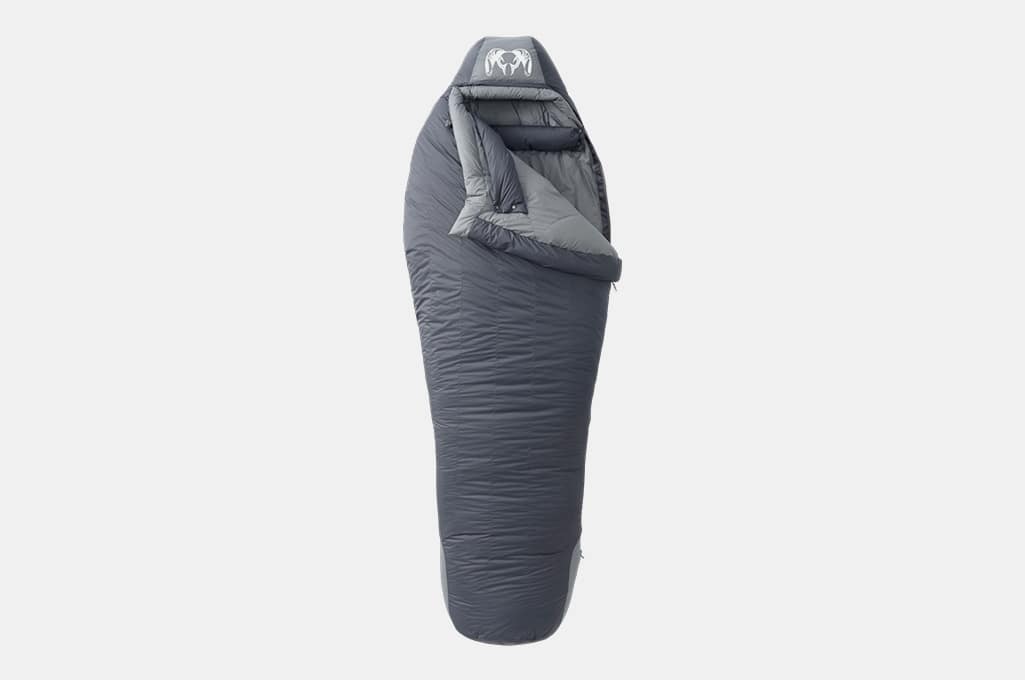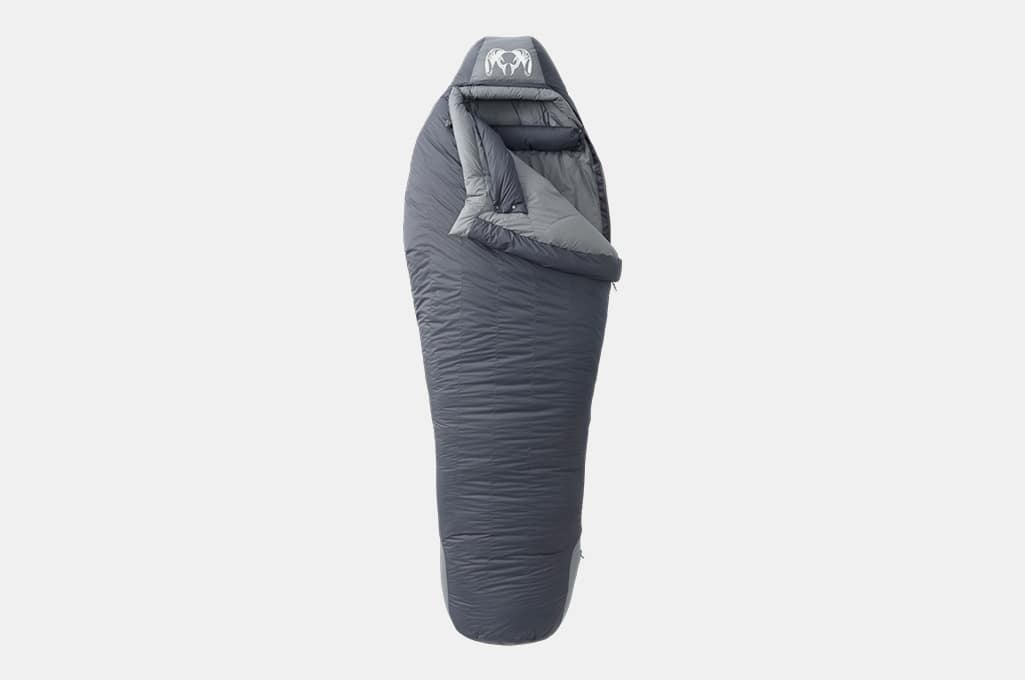 Kuiu Super Down Sleeping Bag 15°
Limit: 15°F • 1lb 14oz • 865FP Down • Mummy
Kuiu makes equipment specifically targeted at mountain hunters — but even if you're not bagging a big horn, this bag will keep you warm and will do it for under two pounds of carry weight. The down is treated with a water-repellent finish so the insulation retains its loft and warmth even in wet conditions. The ultralight outer fabric is breathable, down-proof, and waterproof with a two-way stretch for better comfort when you move. Flow gates in the vertical baffles prevent the down from shifting and full-length dual slider zippers let you vent at the feet or top.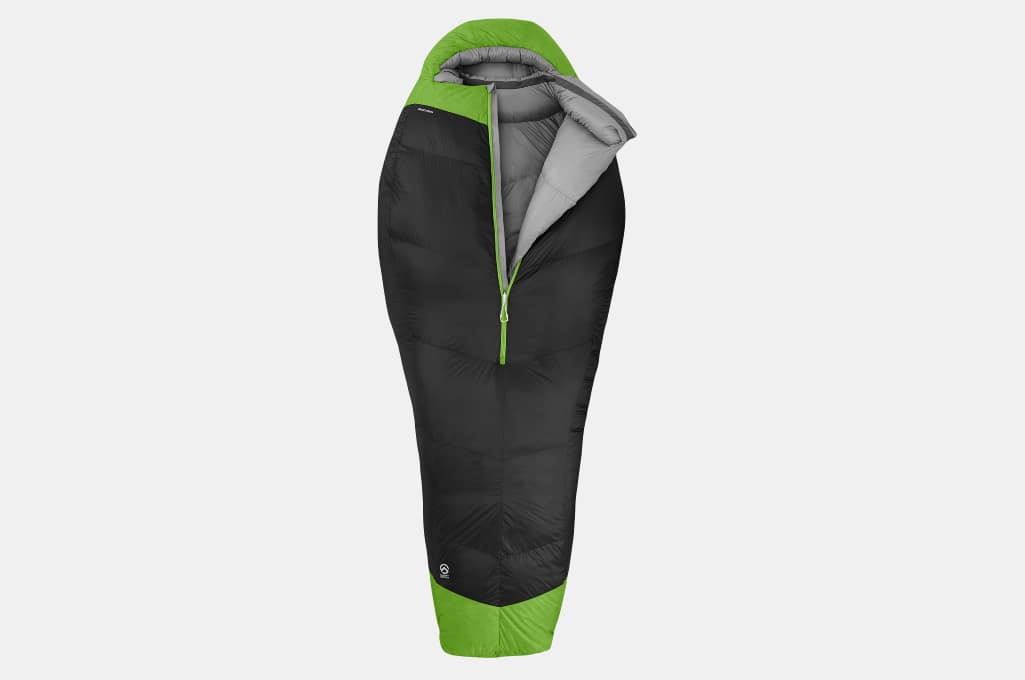 The North Face Inferno 0F Sleeping Bag
Limit: 0°F • 2lbs 14oz • 800FP Down • Mummy
Here's another cold weather sleeping bag from The North Face. The Inferno is part of their Summit Series, a line of gear aimed at the alpine/climber set. The down inside this bag is treated to repel moisture and dry faster than the conventional stuff. Here you'll find a center half zip and an internal storage pocket, plus a full draft collar with overlap. The cut is a little wider to allow for more layers and movement inside the bag.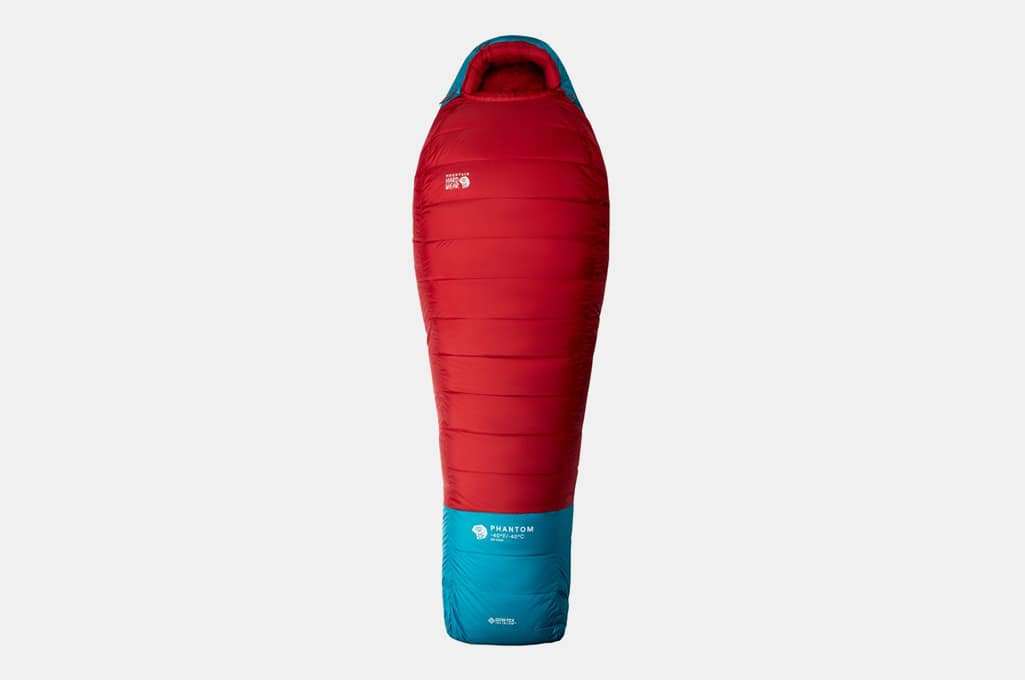 Mountain Hardwear Phantom Gore-Tex -40F/-40C Reg Sleeping Bag
Limit: -40°F • 4lbs 10oz • 850FP Down • Expedition Mummy
When you need tough and rugged, Gore-Tex is always a material to consider. The Mountain Hardwear Phantom Gore-Tex -40F/-40C Reg Sleeping Bag uses this hyper-durable material for the exterior shell, but uses 850-fill goose down to ensure that even the freezing chill stays out and you stay toasty warm inside your bag. With the shaped draft collar to prevent air escaping or leaking in and an oversized down-filled face gasket, you'll never have to worry about sub-arctic temperatures ruining your night's rest.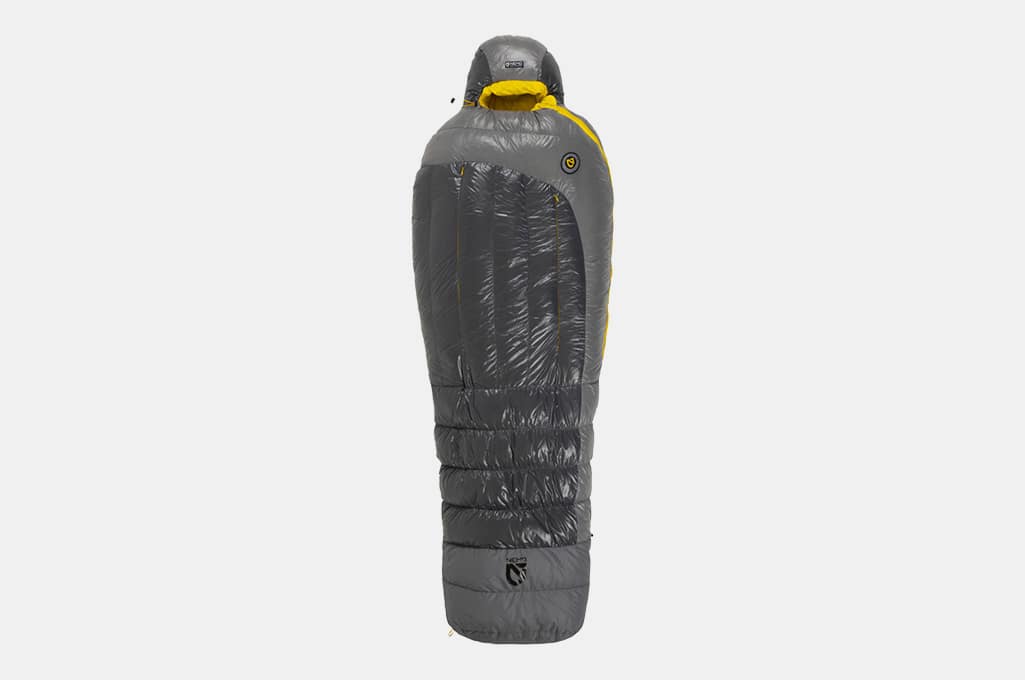 NEMO Sonic -20 Sleeping Bag
Limit: -20°F • 2lbs 14oz • 800FP Down • Mummy
You've never tried a cold weather sleeping bag quite like the NEMO Sonic -20 Sleeping Bag. Designed with stretch construction at the knees, it's great for side sleepers or guys who need to move around at night to stay comfortable. The adjustable ThermoGills allow excess heat to escape, preventing the bag from feeling stuffy but never allowing cold air to seep in. The 800-fill hydrophobic down is RDS-certified to be both humane and eco-friendly. With an extra layer of warmth integrated into the footbox, you won't have to worry about packing additional socks to keep your feet from getting cold in even the frostiest weather. Best of all, it's backed by the NEMO Lifetime Warranty.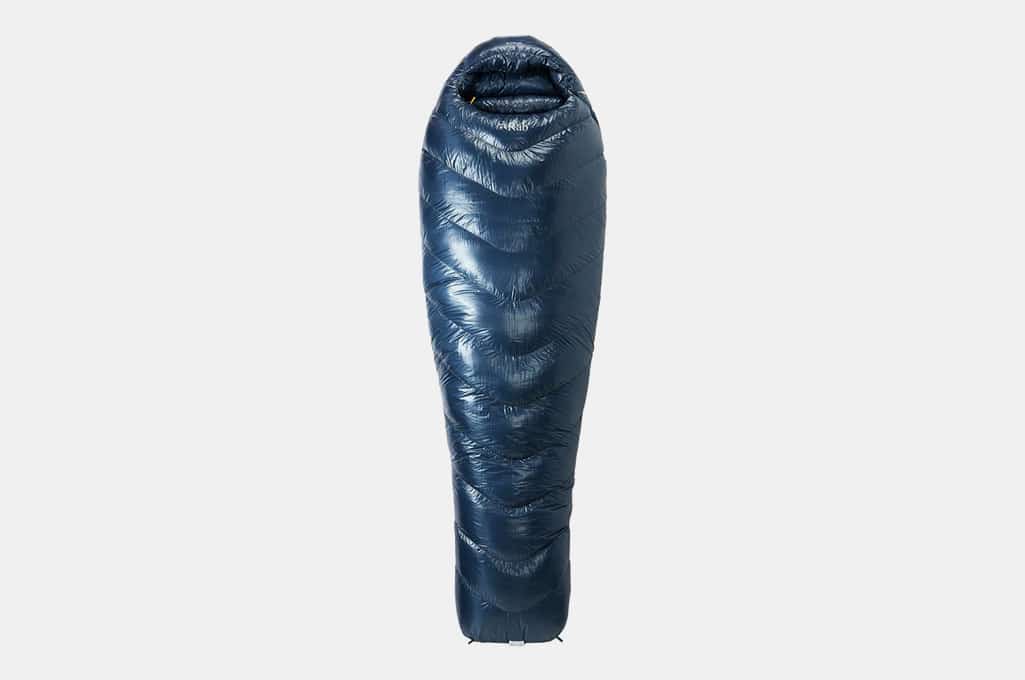 Rab Mythic 600 Sleeping Bag: 10F Down
Limit: -10°F • 1lb 15oz • 900FP Down • Mummy
Take this lightweight sleeping bag by Rab Equipment wherever you go—you'll love how warm you are at night, but never weighed down by gear during the day. The Mythic 600 Sleeping Bag is designed specifically for mountain enthusiasts who need to climb without being burdened by excess weight, and it offers an industry-leading warmth-to-weight ratio that just can't be beat. It's also designed to pack down into a very small size, so you'll have plenty of space for additional gear. Though it's not ideal for brutally sub-zero temperatures, it will keep you warm enough for low-altitude treks.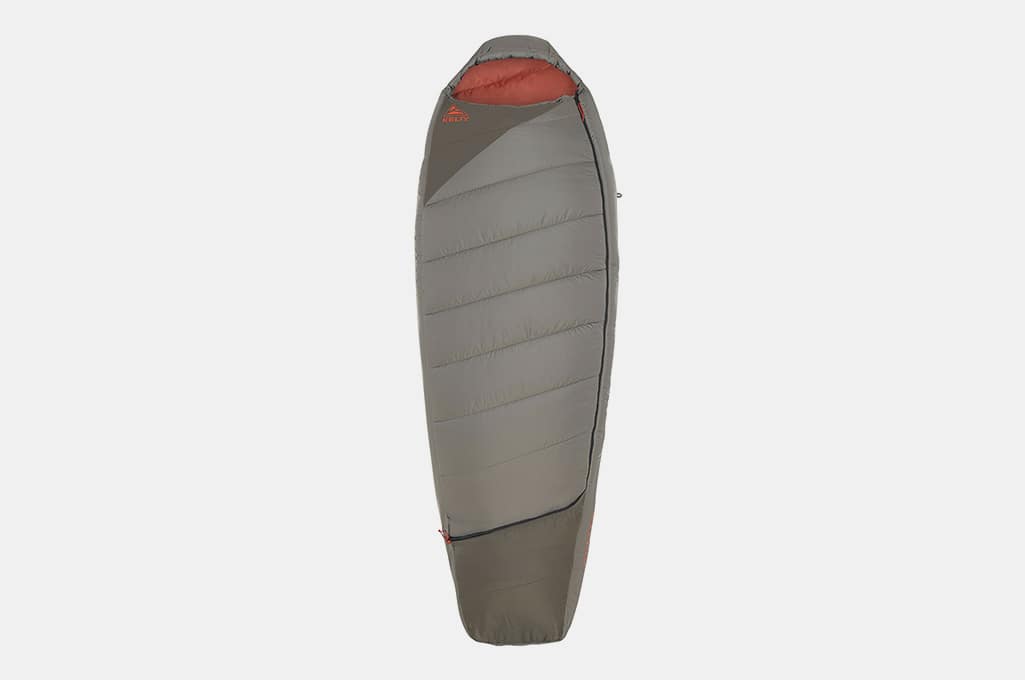 Kelty Tuck 0 Sleeping Bag
Limit: 0°F • 6lbs • ThermaPro Ultra Synthetic Insulation • Mummy
If you're the kind of sleeper who moves around a lot, you'll find the Kelty Tuck 0 Sleeping Bag is designed just for you. The Tuck is built to be extra spacious on the inside, allowing you freedom of movement to shift and change positions without ever sacrificing warmth. You'll love how tiny the sleeping bag packs down; you can easily stuff it into your backpack alongside the rest of your gear without wasting space. With soft-touch premium insulation and an extra-thick hood, every part of you will be nicely warm in even the bitterest cold.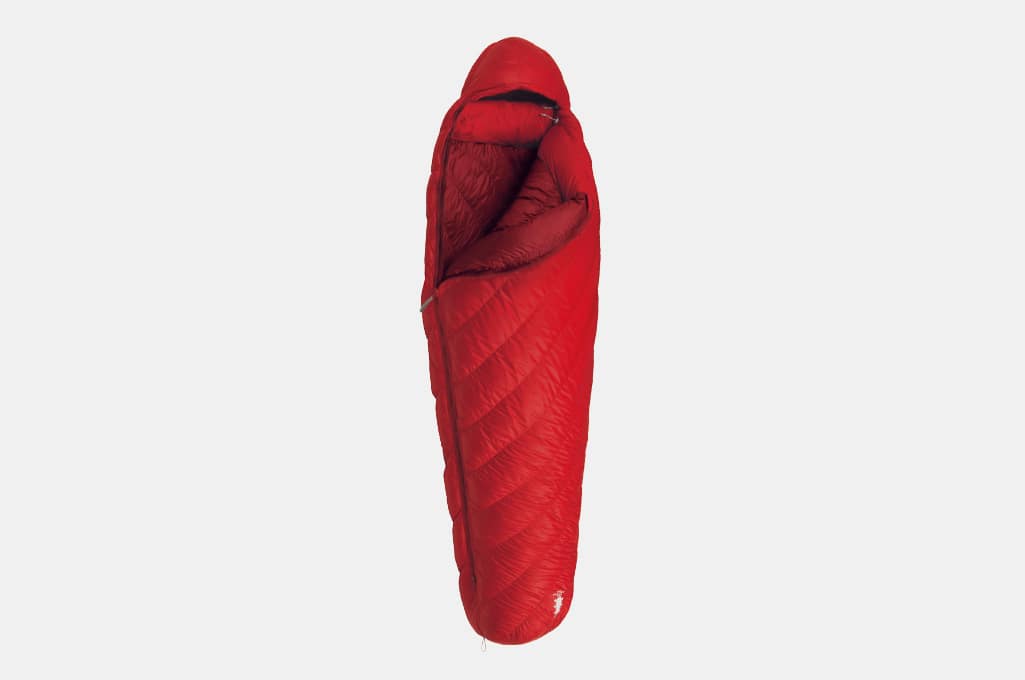 Montbell Down Hugger 650 #0
Limit: 0°F • 2lbs 15.6oz • 650FP Down • Mummy
Montbell does something truly unique with their Down Hugger 650 #0 sleeping bag: they integrate a simple trick of tailoring to orient the threads at a 45-degree angle to not only increase flexibility, but also durability. The orientation and placement of their seams will allow you to sleep more comfortably but also maximize warmth. The sleeping bag will actually shift with you as you change positions, staying close to your body at all times. The adjustable tunnel hood, neck baffle, and draft tube are all additional features integrated to make sure you never have to worry about the cold at night.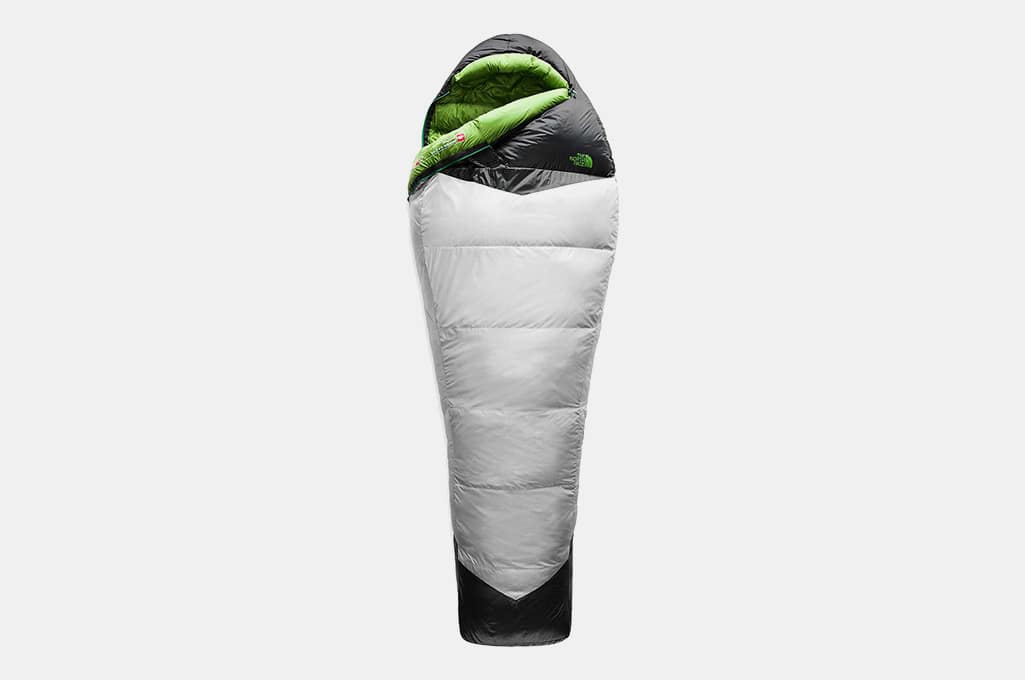 The North Face Green Kazoo Zero-Degree Sleeping Bag
Limit: 0°F • 3lbs 6oz • 700F Pro-Down • Mummy
When you consider cold-weather gear, The North Face is always a brand that immediately springs to mind. They're best-known for their products, which combine durability, user-friendly design, and maximum portability to make next-level mountaineering gear. Their Green Kazoo Zero-Degree Sleeping Bag is a great choice if you need a sleeping bag to keep you warm on high-altitude treks or climbs. It's mid-weight but extra-warm, made with a durable ripstop nylon shell that has been DWR-finished to make it resistant to rain, snow, and sleet. It's even designed to be extra-compressible to minimize required storage space, making more room for the rest of your gear.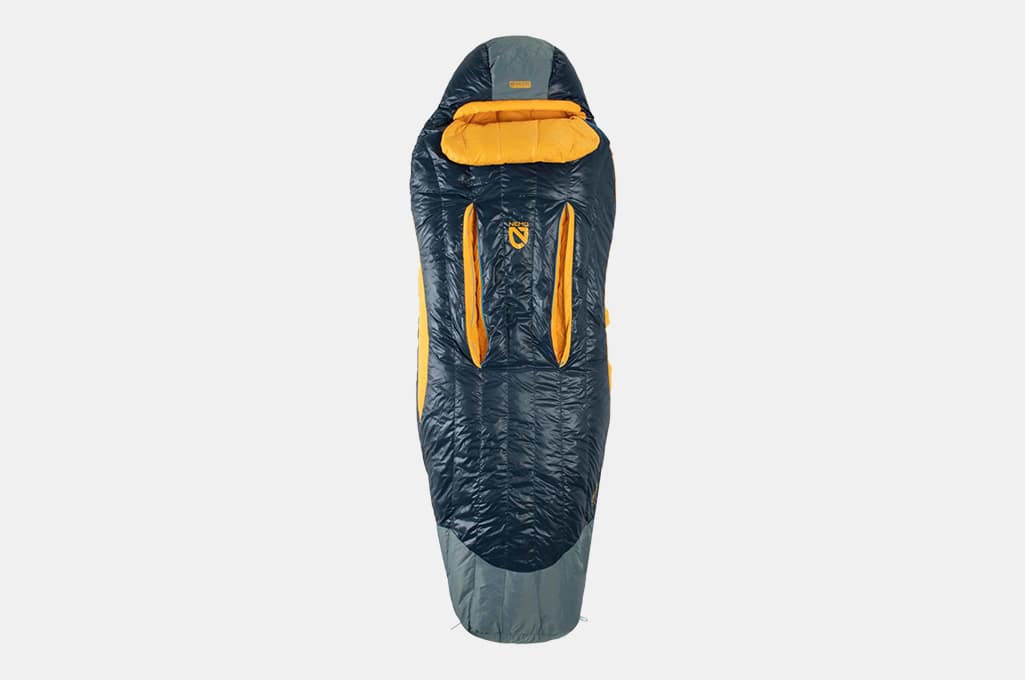 NEMO Equipment Inc. Disco 15 Sleeping Bag: 15F Down
Limit: 15°F • 2lbs 11oz • 650FP Down • Mummy
NEMO Equipment Inc. brings the party to your sleeping bag (hence the product name) with this beautifully designed product. Though it's cut in the classic mummy style, the Disco 15 Sleeping Bag: 15F Down is designed in the "Classic Spoon" shape to allow your elbows and knees to move around freely even when you're tucked in for the night. The shell is made from extra-thick ripstop nylon, and stuffed with hydrophobic RDS certified down that will keep you warm even when temperatures drop well below zero. There's even an integrated pillow pocket that gives you fully insulated space to put a travel pillow, jacket, or towel beneath your head for a more comfortable night's sleep.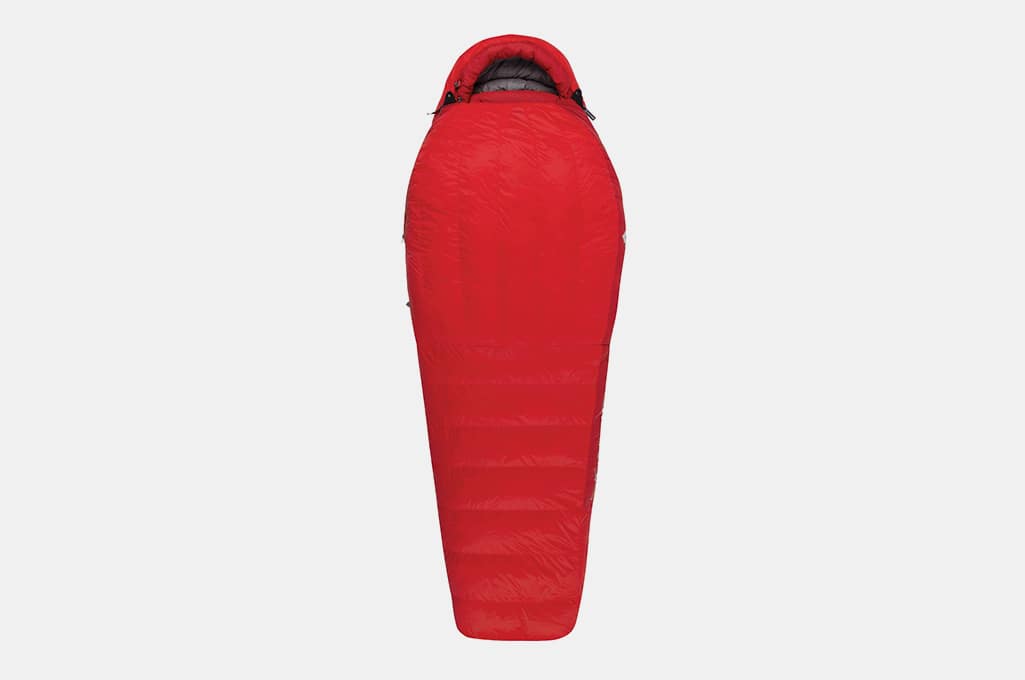 Sea To Summit Alpine Down Winter Sleeping Bag (-5°F & -40°F)
Limit: -40°F • 4lbs 2oz • 850FP Ultra-Dry Down • Mummy
When you need a sleeping bag capable of withstanding truly brutal cold, the Sea To Summit Alpine Down Winter Sleeping Bag has your back. It comes in both -5 and -40F options, meaning you've got the perfect choice whatever your destination. Stitched using cutting-edge, durable nylon and stuffed with Ultra-Dry down, it's guaranteed to keep out the rain, snow, and cold no matter how ugly the weather gets. Thanks to the technical mummy shape and extra-large footbox, you've got plenty of space to bundle up with as many layers as you need to stay warm. There's even a convenient inner pocket to keep your phone, valuables, and GPS handy while you're snug as a bug.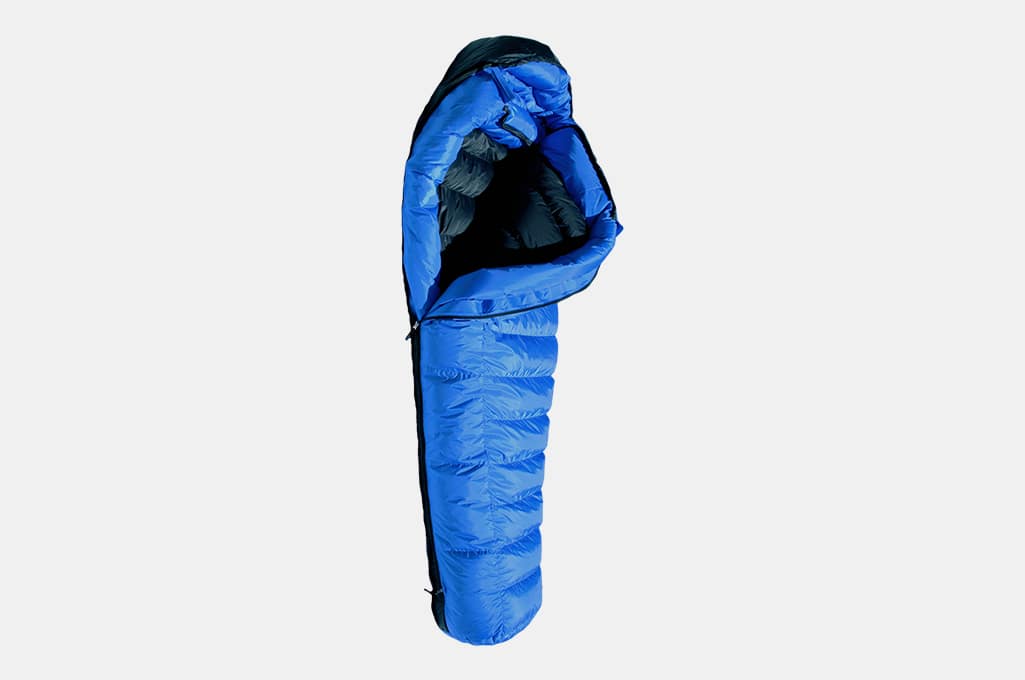 Western Mountaineering Puma Gore Windstopper Sleeping Bag
Limit: -25°F • 3lbs 9oz • 850FP Down • Mummy
Take your climbing game to the next level with the Western Mountaineering Puma Gore Windstopper Sleeping Bag. This beast of a sleeping bag is rated for -25F, thanks to its 850-fill down and extra-thick shell. The extra-wide shoulder girth makes it easy to sleep in your most comfortable position, or to throw on a few additional layers for maximum warmth. The Gore Windstopper hood will keep your head toasty and cozy all night long, while the full-down filled collar prevents the chill from seeping into the rest of your body.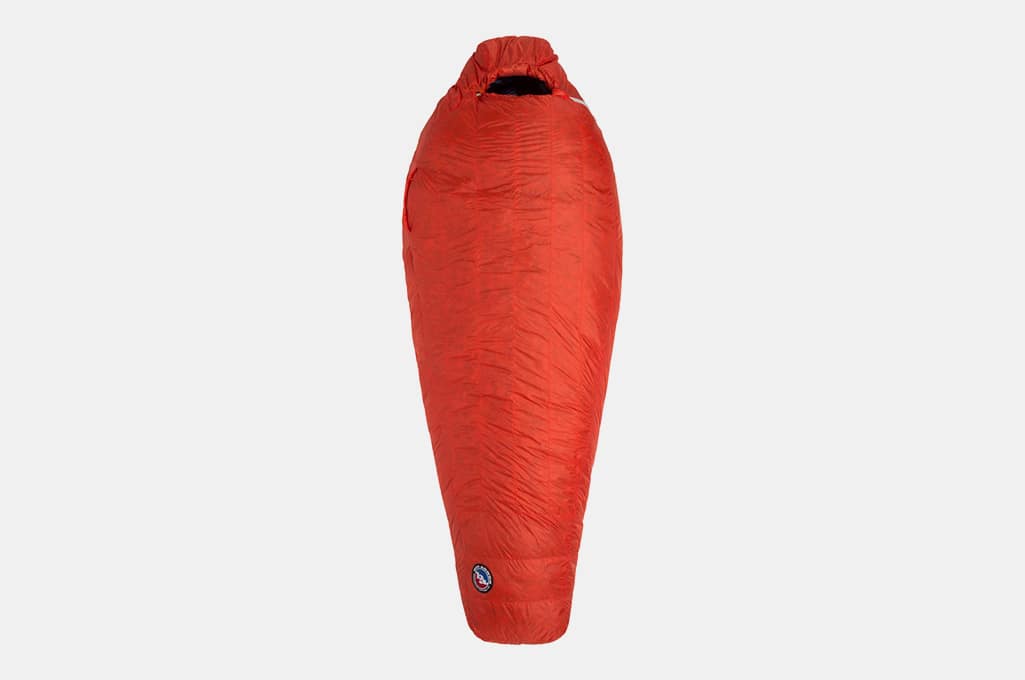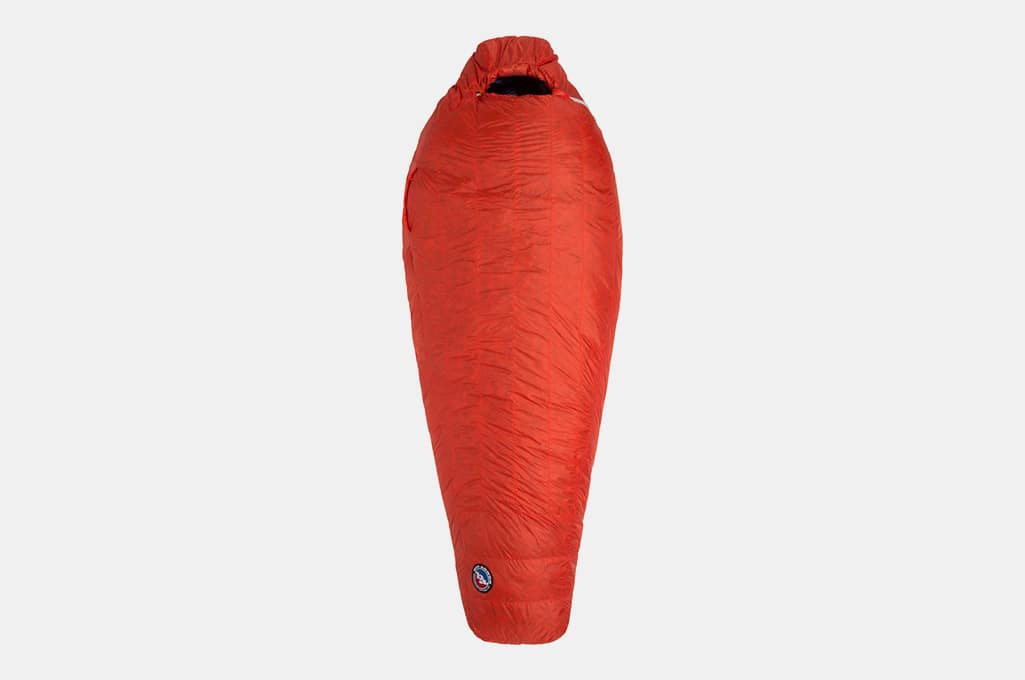 Big Agnes Cinnabar -40˚ Sleeping Bag
Limit: -40°F • 4lbs 6oz • 850FP Down • Mummy
If you don't mind a bit of extra weight, give this hefty, extra-thick sleeping bag a go. The Big Agnes Cinnabar -40˚ Sleeping Bag is rated for extreme cold, with a superlight shell that allows for thicker, warmer fill without making this bag a burden to carry. The body-mapped, thermally efficient baffles will ensure that everything stays warm no matter how far the temperatures drop around you. Whether you're summiting Everest or trekking across Antarctica, you'll find this is the bag for you.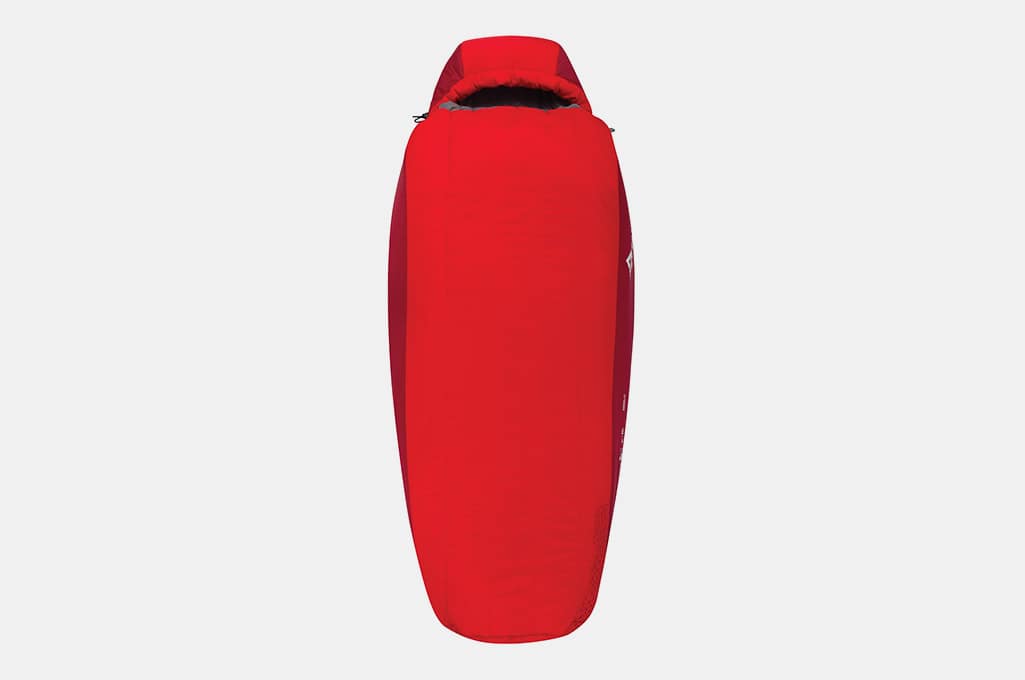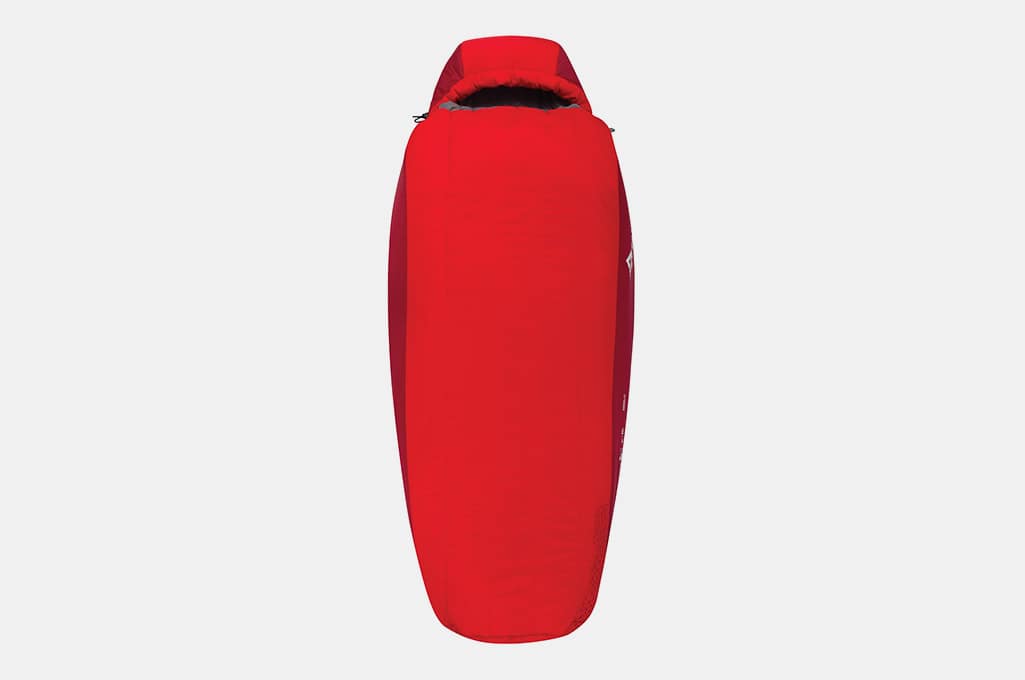 Sea to Summit Basecamp Synthetic Sleeping Bag (20°F & 10°F)
Limit: 10°F • 3lbs 13oz • Thermaloft • Mummy
For mountaineers who always return to base camp for the night, you'll love the Sea to Summit Basecamp Synthetic Sleeping Bag. It's light enough to take with you as high up the mountain as you want to go, but you'll find it's warm enough for lower-altitude uses. With three built-in zippers (both sides and in the footbox), you'll be able to slide out of this bag in a moment should the need arise. The entire top section can be removed to serve as a quilt if the weather gets a bit warmer, but when things turn truly biting, the WaveLoft construction and Thermaloft insulation will keep your body heat trapped as close to your skin as possible.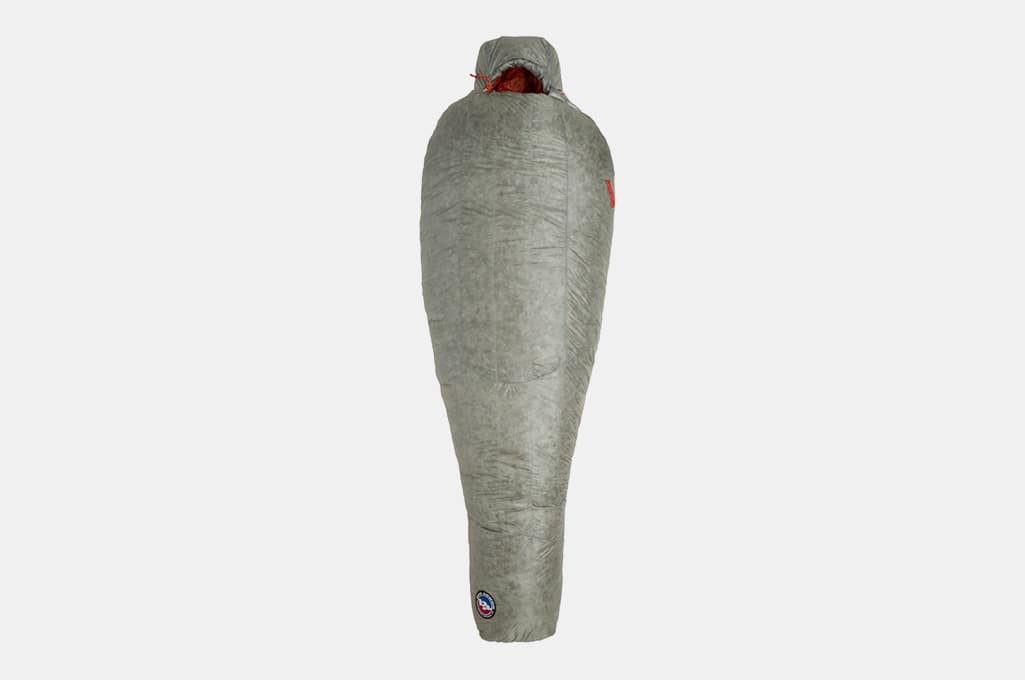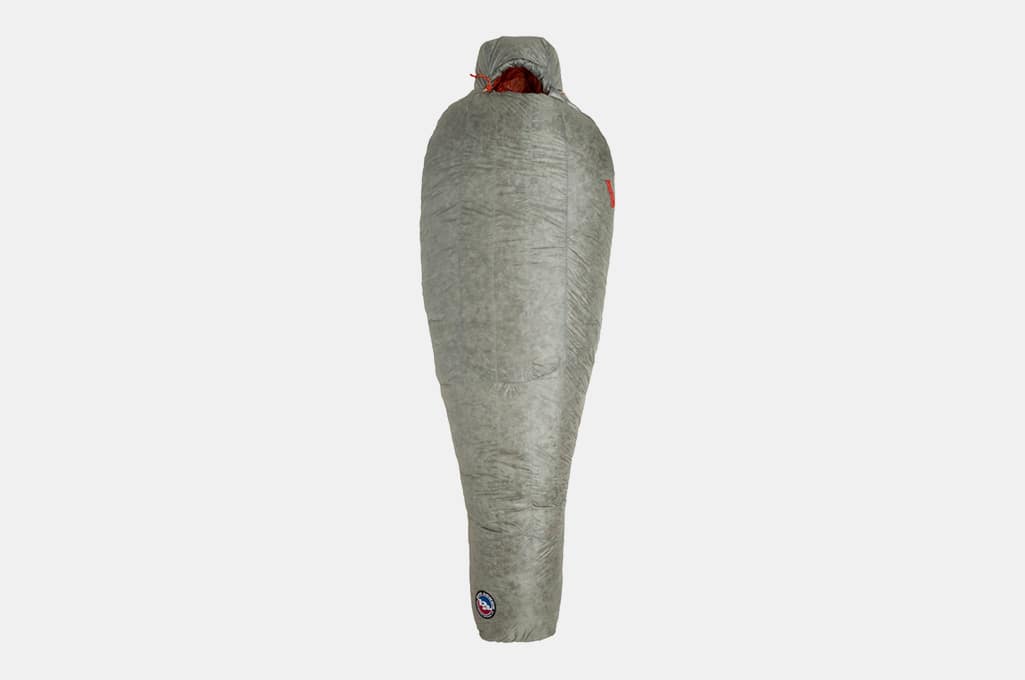 Big Agnes Star Fire UL -20˚ Sleeping Bag
Limit: -20°F • 3lbs 4oz • 850FP Down • Mummy
If you're counting every ounce and every square inch of backpack space, the Big Agnes Star Fire UL -20˚ Sleeping Bag will be your go-to. Not only is it ultra-light, but it's also designed to compress to a very small size so it can slide easily into your pack with the rest of your gear. Once you slip into it, however, you'll find it's incredibly warm thanks to the 850-fill down, body-mapped baffles, and high-strength nylon shell. It's lightweight, versatile, and a great choice for anyone who wants to diminish gear weight while still being ready for anything the mountains can throw at you.
Disclosure: Clicking on these links and making a purchase may earn us a small referral fee, at no extra cost to you. Learn more here.
freestar.config.enabled_slots.push({ placementName: "gearmoose_leaderboard_btf", slotId: "gearmoose_leaderboard_btf" });