The 20 Best Men's Winter Parkas
Bundling up in style is challenging at best — balancing the need for technical gear with the ability to look your best is definitely a conundrum. And whether you're layering over a tailored suit for a business meeting, or taking on a weekend road trip with rugged everyday style essentials, you need a dash of style and a lot of functionality.
Modern brands know this, and even heritage-focused brands are slimming down their fits, updating their fabrics and providing you with beastly gear to take on the blustery, snowy weather. Heck, if you get the right parka, you might get a triple whammy — style points, functionality, and investment-worthy quality that you can wear year after year. It's worth shopping the parka picks on this list, and you might even look forward to the snowy weather now.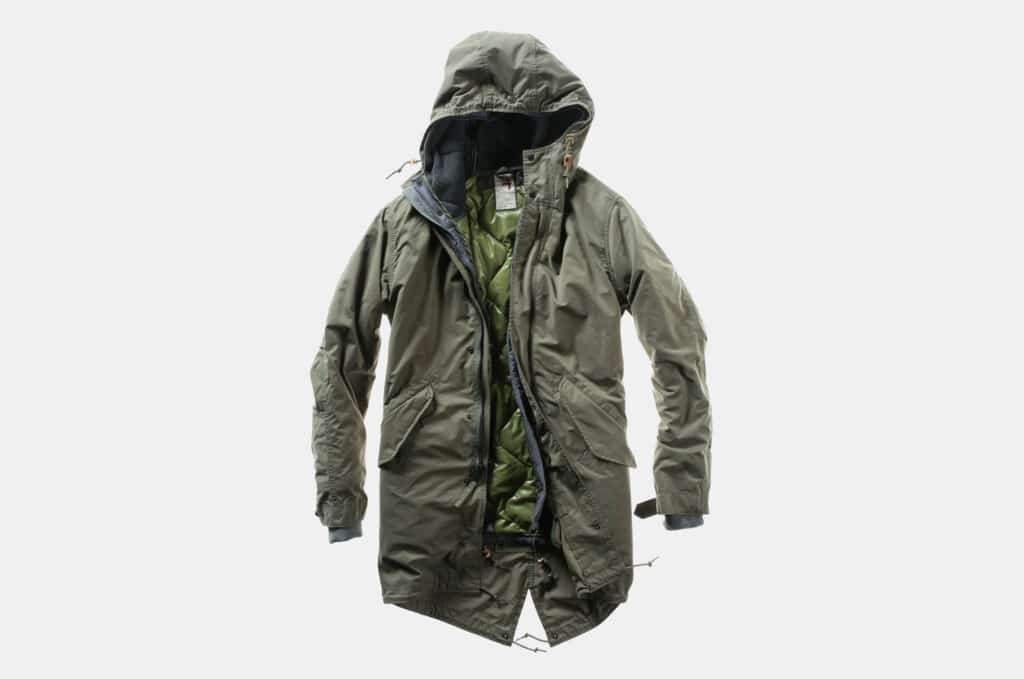 Relwen Fishtail Parka
While the fishtail parka silhouette might seem a bit advanced in matters of style, it's actually a stone-cold classic with old-school roots in terms of fit and functionality — and it's helpfully been brought into the 21st century by stylish city-goers and style-minded, adventurous explorers alike. That's the perfect combination for Relwen, which plays off military heritage in all of its tough, hard-wearing, weather-ready gear.
In this case, the fishtail parka gets a decidedly fitting update via warm, quilted insulation and a tough exterior shell that's made to keep out moisture and water. In short: When searching for one of the best men's parkas, start here (or with any other pick on this list, really).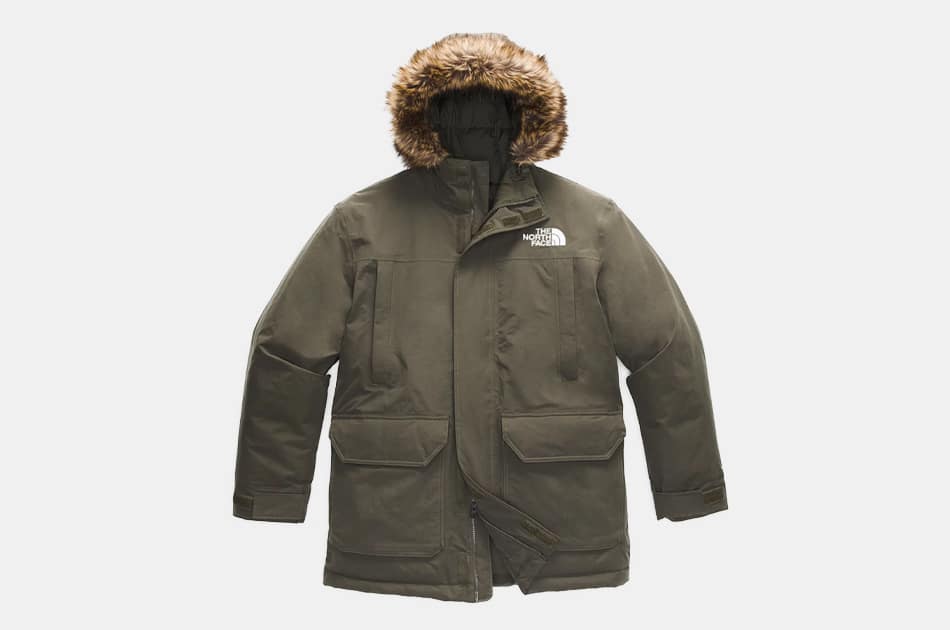 The North Face McMurdo Parka
The North Face has always made gear designed to be worn on the boundaries of the trail and the summit, and it seems the brand is always delivering the proper specs to match. The McMurdo Parka, in this case, is windproof, waterproof and yet breathable — all at the same time — and it's filled with goose down for plenty of warmth. Make this your go-to parka for winter excursions, no matter how bad it gets out there.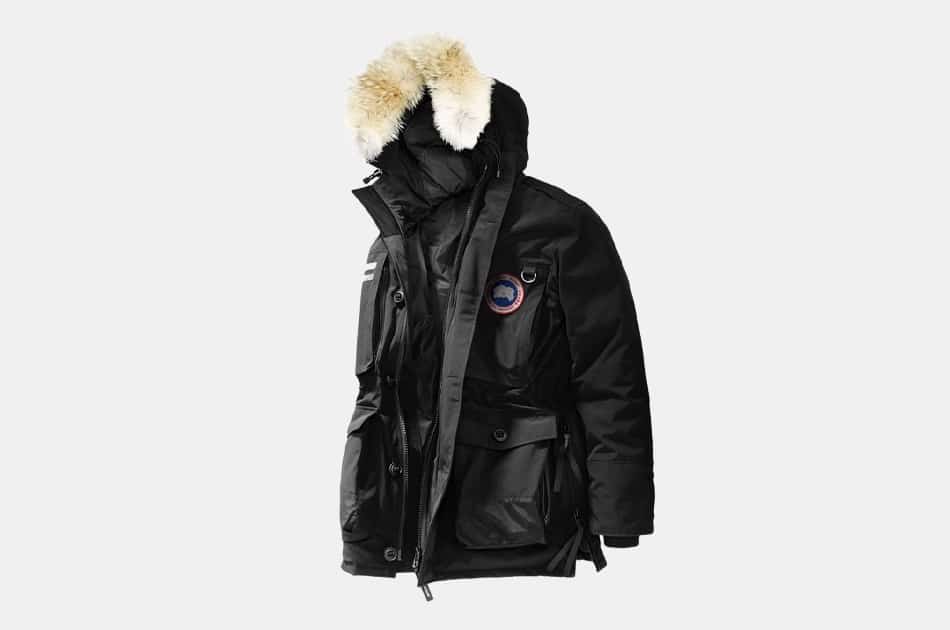 Canada Goose Maccullouch Parka
Can you put together a list of the men's parkas without including Canada Goose? It's not quite likely, in our opinion — and in that regard, the Canada Goose Maccullouch Parka assuredly stands out from the pack (although the rest of the brand's lineup is every bit as functional and stylish). You're investing in the best with this tough, down-filled parka, which also features lightweight down for the utmost in winter warmth.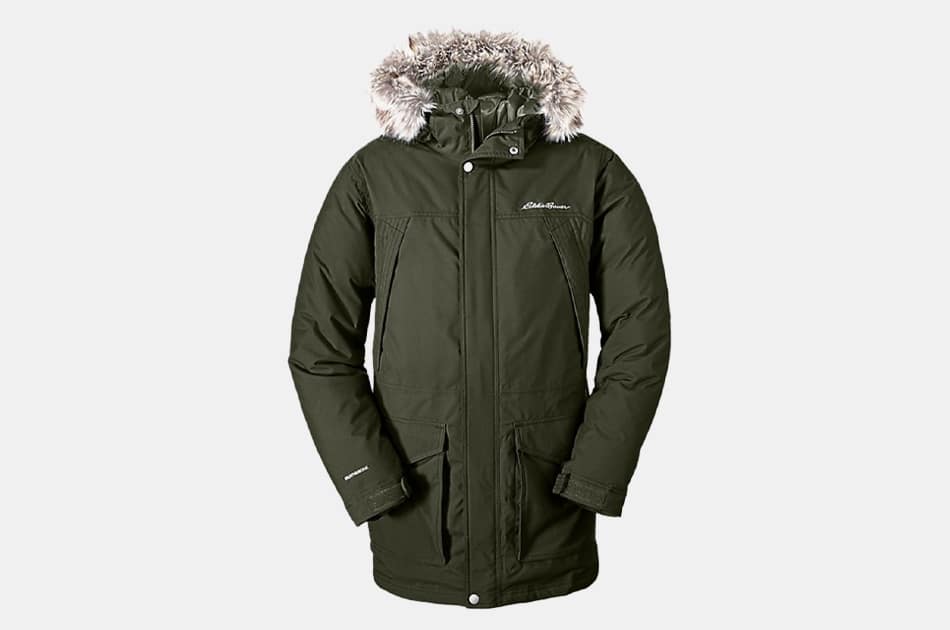 Eddie Bauer Superior Down Parka
Eddie Bauer remains among a slew of outdoor brands who've pioneered a better, more functional (yet stylish) way of doing things, and that's a design approach that's continued through to the present. Case in point might just be the Superior Down Parka, crafted with 100 percent nylon fabric and the brand's proprietary WeatherEdge waterproof & breathable technology. We like the rugged Tortoise color to wear with navy canvas work pants, leather moc toe boots and a tough denim shirt for weekend adventures.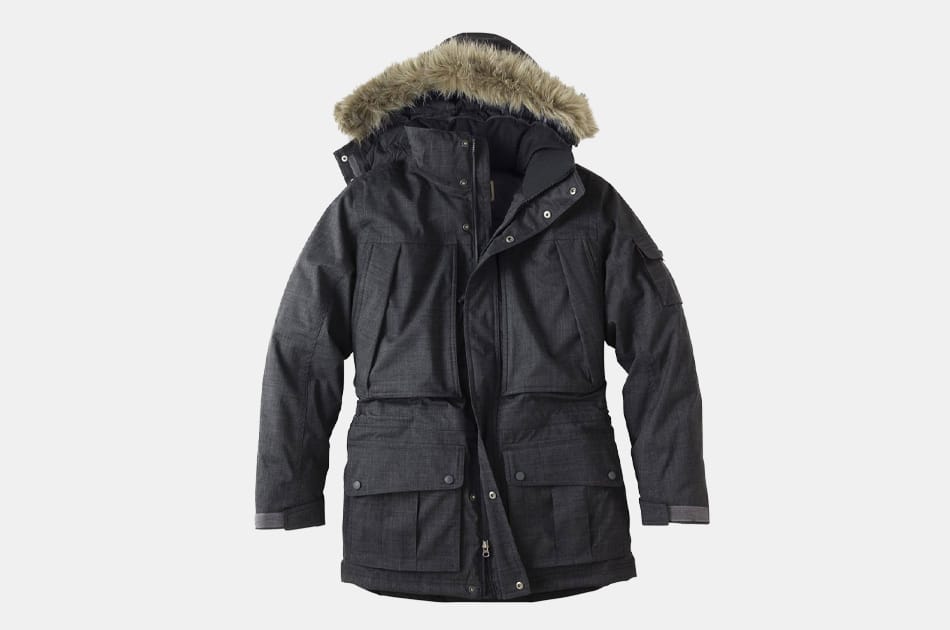 L.L. Bean Baxter State Parka
Want to know how to best complement your L.L. Bean "Bean Boots" for trusted, dependable and most importantly, snow-ready style? Then look toward the L.L. Bean Baxter State Parka, the latest highly rugged and yet classic piece to come out of L.L. Bean's cozy Northeast HQ. The shell itself is wind and waterproof, as one would expect, and the down insulation offers up much-needed warmth. And if you want to stand out in style, you could do worse than the optional Vibrant Red colorway.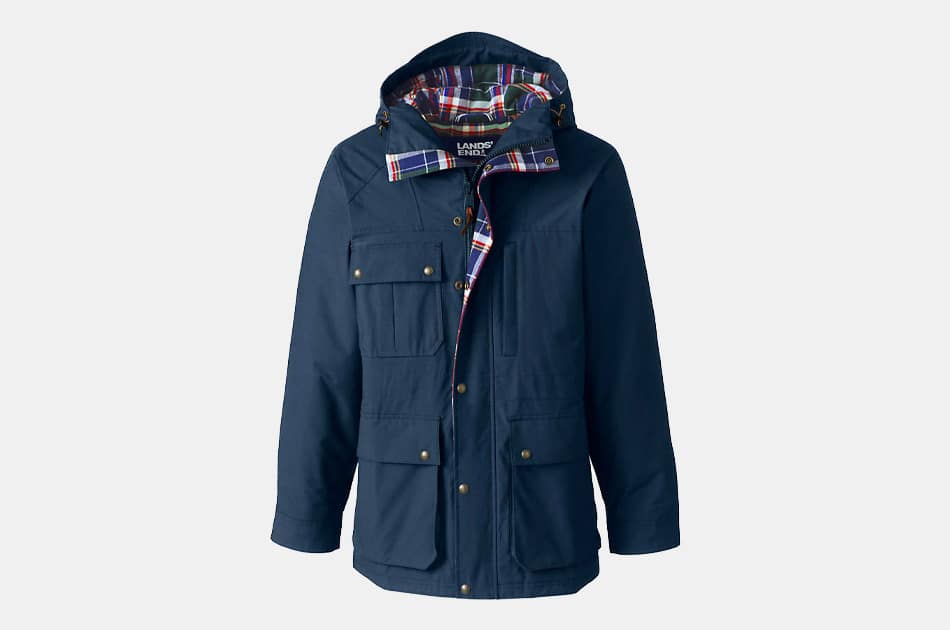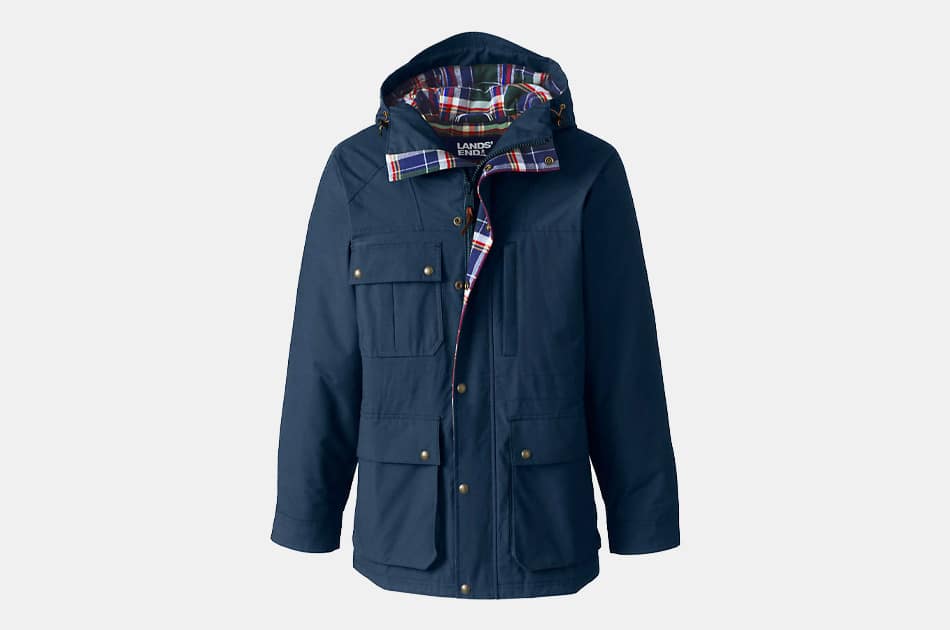 Land's End Men's Bayfield Parka
The first thing that caught our eye about the Bayfield Parka might be the rich and rugged Dark Chestnut color — a classic nod to the sort of jackets that your dad might have worn decades ago. And it's fitting that the Bayfield Parka pays homage to the past while keeping you stylish and dry in the present — the style was originally introduced in the 1980s by the brand, and we'd wager this jacket, with its waxed finish and rugged silhouette, can certainly last you 30 years, as well.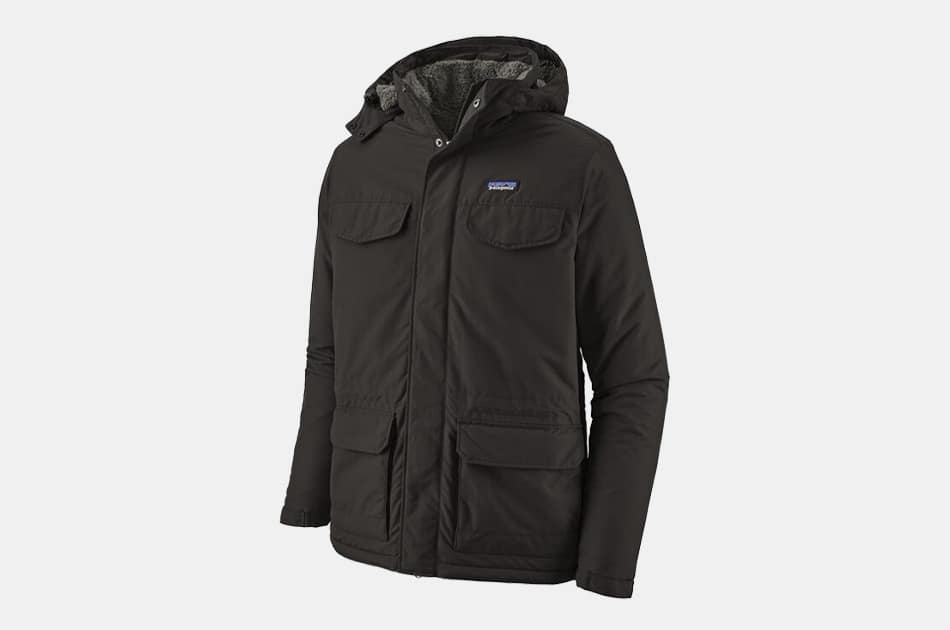 Patagonia Isthmus Parka
When the going gets tough, the tough get going — ideally while wearing the functional, eco-conscious Patagonia Isthmus Parka. It's fitting that the brand continues to outfit both real-life adventurers and city dwellers who just want to stay warm on their commute — the Isthmus Parka can do both, and not at a bad price point (just under $250). We love the Industrial Green color and the DWR finish, made to take on winter storms in style, no questions asked.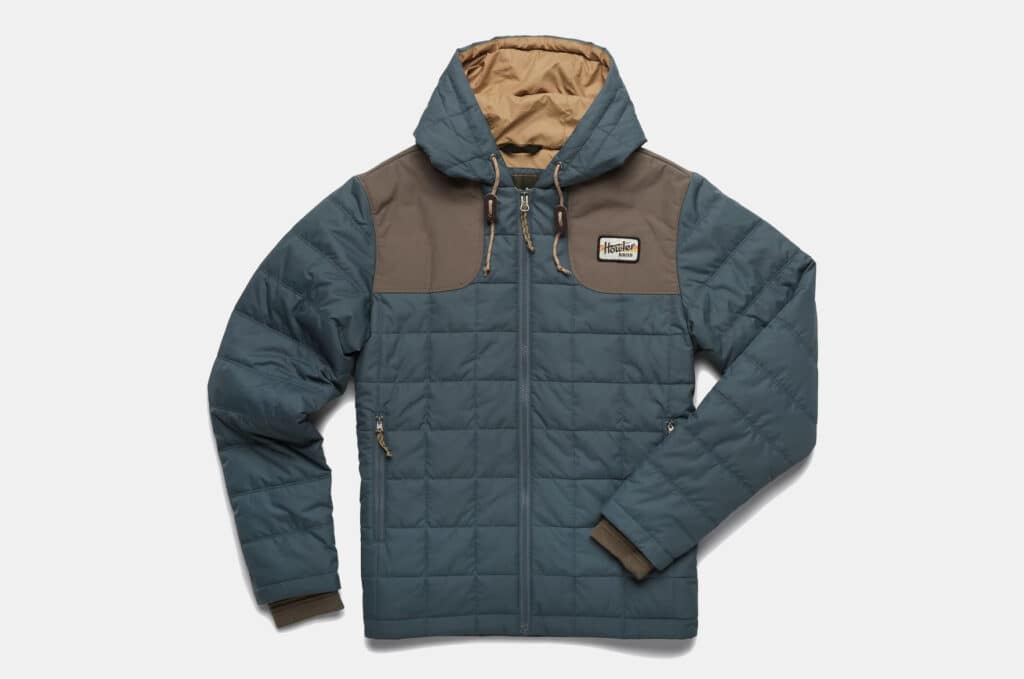 Howler Brothers Spellbinder Parka
If it's slightly more modern, streamlined and sleek style you're expecting (and demanding) from your winter parka, then the Howler Brothers Spellbinder Parka has exactly what you need. Available in a sleek hideout green colorway, the Spellbinder Parka hits above the hip and features PrimaLoft One insulation, quilted panels and tough cotton/nylon detailing at the shoulders. The resulting parka is perfect to wear on the road or out and about through a casual weekend date.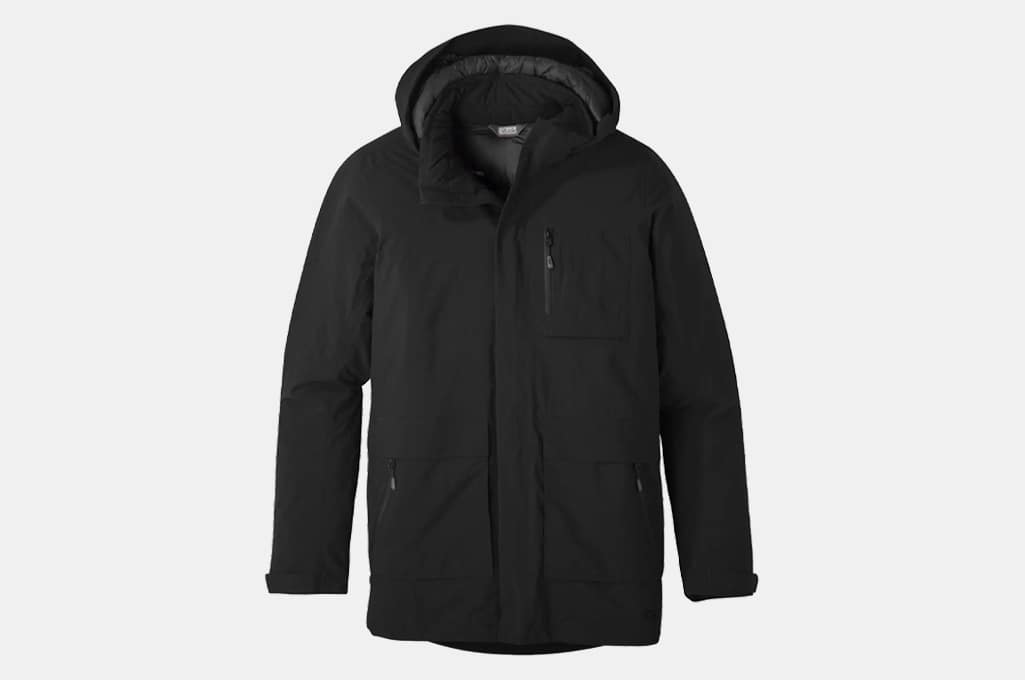 Outdoor Research Men's Prologue Dorval Parka
Outdoor Research has gone to great lengths to create a parka capable of withstanding the worst weather, and you'll find the Prologue Dorval Parka is exactly what you need for those truly sub-zero temperatures and blinding snowstorms. The exterior is a canvas fabric both windproof and waterproof, and the thickly insulated interior lining shields your body from the cold and traps body heat close to your skin for maximum all-day warmth. Thanks to all the many well-placed and well-sized zip pockets, you not only get enough storage for all your EDC items, but a convenient place to keep your hands warm no matter how far the temperature plummets.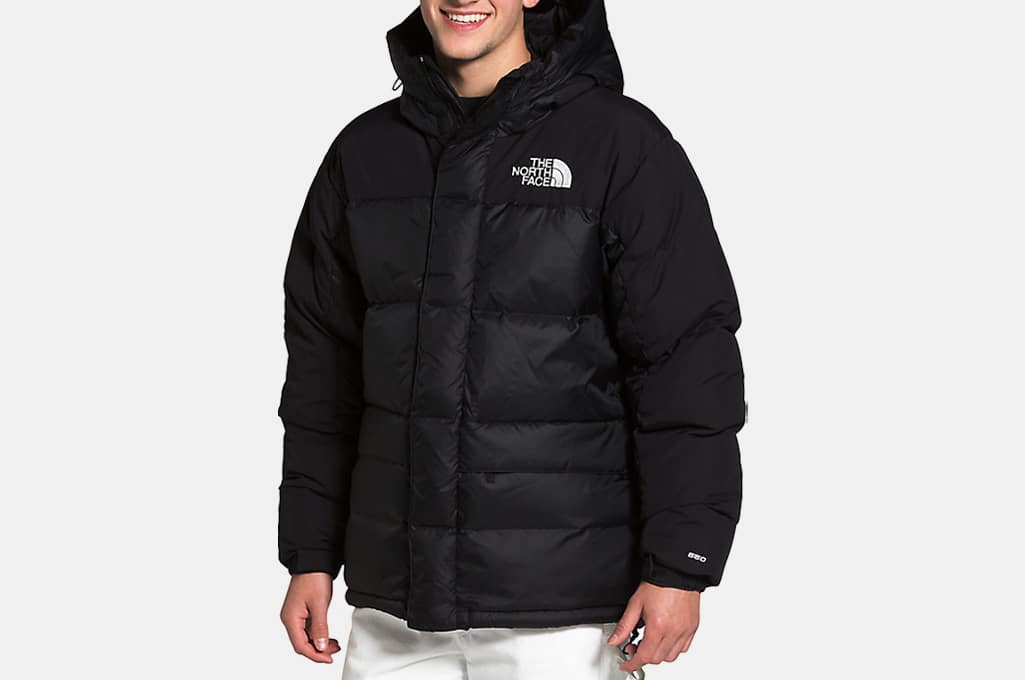 The North Face Men's HMLYN Down Parka
If you want maximum warmth and lightweight comfort, look no farther than the North Face Men's HMLYN Down Parka. The design evokes the classic Himalayan jacket, and is filled with 550 goose down to provide maximum warmth on even the snowiest of days. The nylon ripstop shell has a water-repellent finish that will keep the rain out, and a recycled polyester interior lining that is as eco-friendly as it is warm. Thanks to its relaxed fit, you'll always be comfortable no matter how high you climb, how far you hike, or how hard you shred the slopes.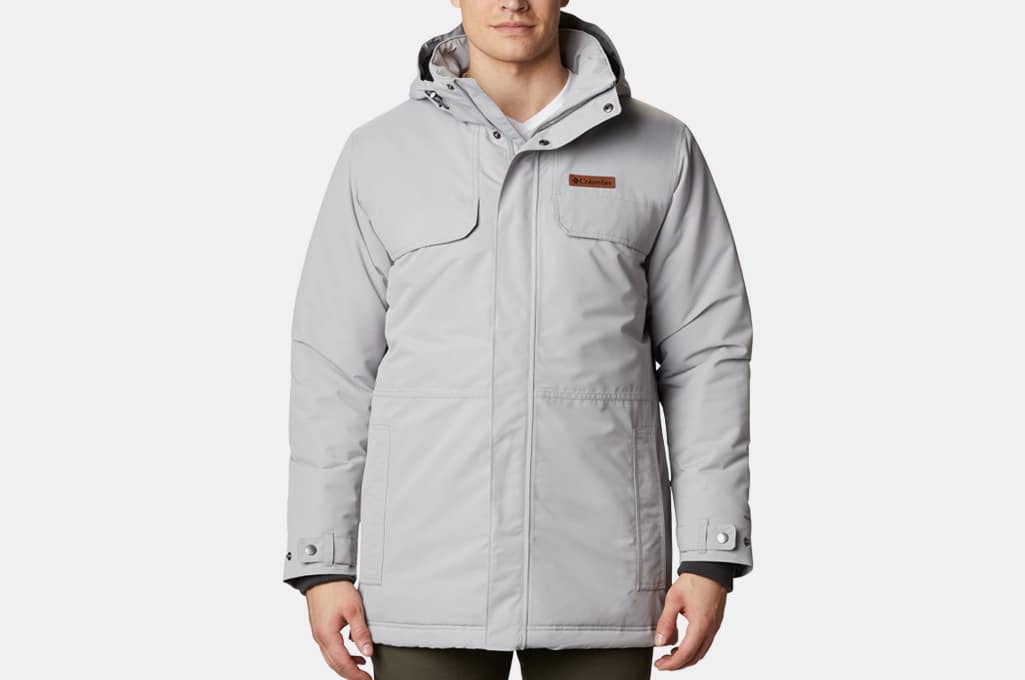 Columbia Men's Rugged Path Parka
Columbia designed the Rugged Path Parka for guys who want to take the "trail less traveled." Literally. It's a parka built specifically for hikers, campers, trekkers, backpackers, skiers, and snowboarders who need an outer layer capable of withstanding both rugged use and rough weather. The seam-sealed shell won't let any body heat escape, and the waterproof exterior makes sure the snow and rain stays out. With two hundred grams of insulation, sub-zero temperatures are no big deal. With its adjustable hood, hem, and cuffs, you've got maximum versatility for whatever winter activity you're enjoying.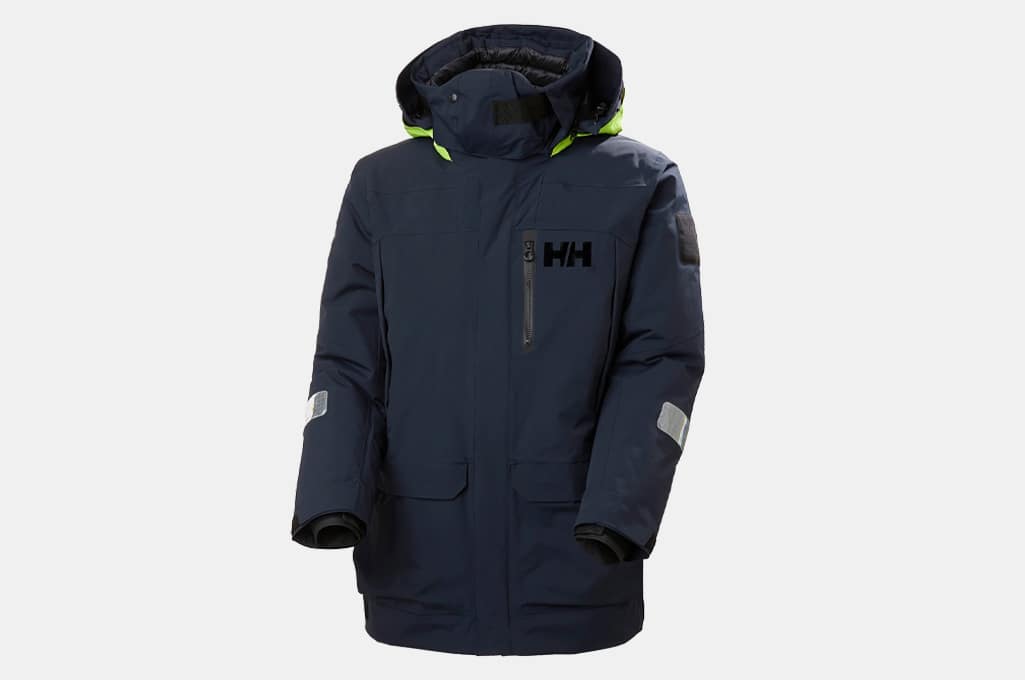 Helly Hansen Arctic Ocean Parka
You'll never be warmer on the coldest ocean than when you're wearing the Helly Hansen Arctic Ocean Parka. That's right: this parka was designed specifically for use on the choppy, frigid waters of the Arctic Ocean in the coldest months. It's built to keep out both ocean spray and heavy rainfall, with a performance-oriented construction that is beautifully waterproof while still offering enough breathability for all-day comfort. The high fleece-lined collar is perfect for pulling up over your face when the wind is up, and it's compatible with a face mask or ski goggles.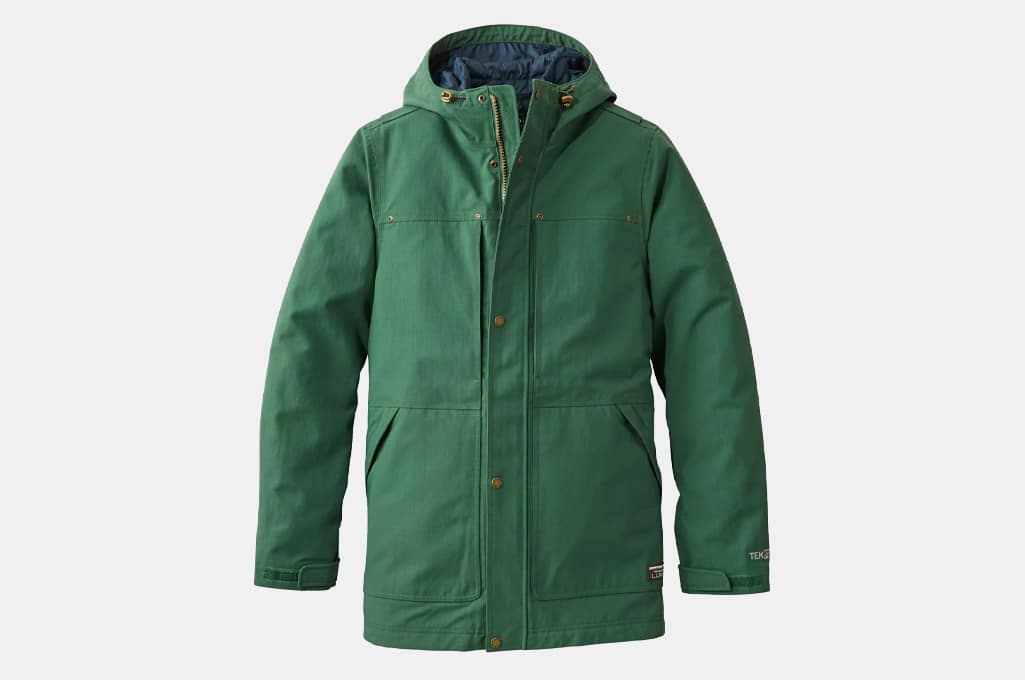 L.L. Bean Men's Rugged 3-in-1 Parka
If you live in a city with a lot of rain, you're going to want the L.L. Bean Men's Rugged 3-in-1 Parka hanging on your coat rack. It's lightweight enough to serve as a cool-weather coat in early spring or late autumn, but the built-in PrimaLoft Black insulation makes sure you'll always stay warm in the dead of winter. The exterior jacket is made using recycled nylon with a polyester lining for both insulation and waterproofing, and the pure polyester liner jacket provides an added layer to keep out the chill. It's rugged, hard-wearing, and built to resist even the fiercest winter downpour or snowstorm, designed specifically to reduce snags and tears.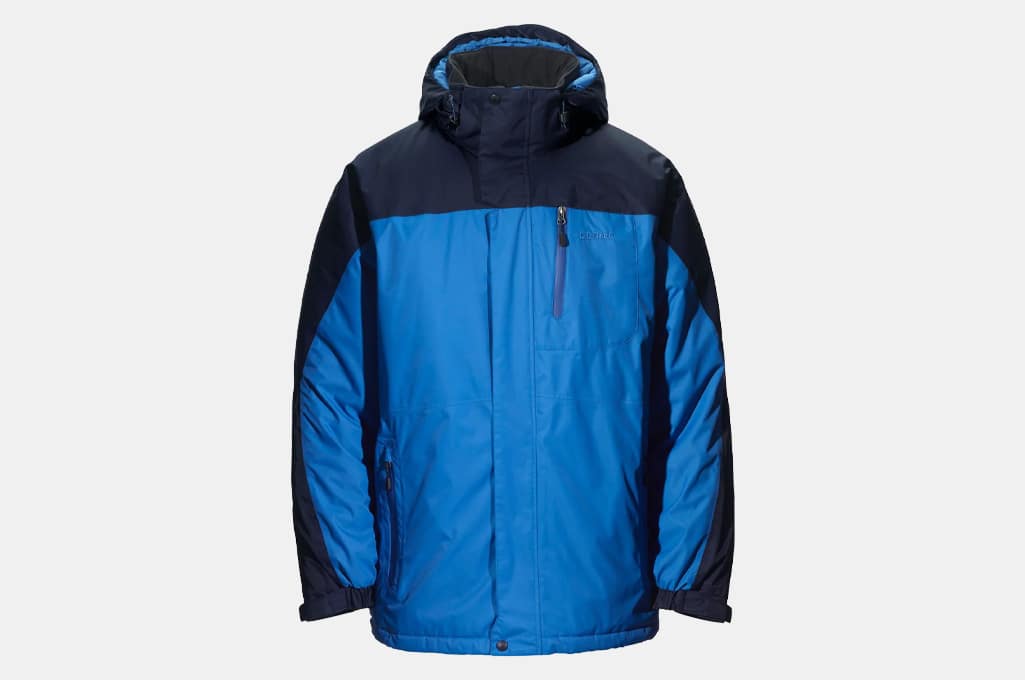 L.L. Bean Rugged Ridge Parka
The L.L. Bean Rugged Ridge Parka is just what you need for an outdoor adventure, be it on a hiking trail, snowboarding slopes, or a stroll across your nearest frozen lake. The TEK2 nylon shell is hyper-durable and waterproof enough to keep out the elements, but the interior PrimaLoft Silver insulation is both lighter-than-average and supremely breathable. Thanks to its fully detachable and adjustable hood, you have total control over your style and comfort as long as you're wearing this bad boy.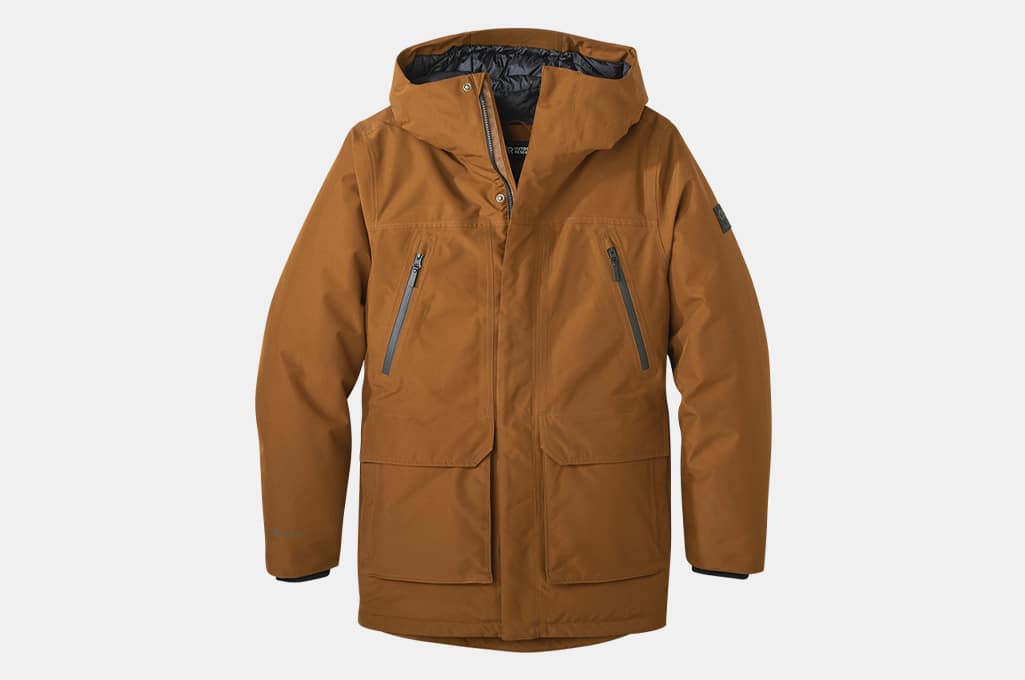 Outdoor Research Men's Stormcraft Down Parka
The Outdoor Research Men's Stormcraft Down Parka takes insulation to the next level, with a 700-fill that combines with a GORE-TEX exterior to maximize warmth and durability. The windproof exterior and storm flaps will keep out even the harshest winter gusts, and the insulated hood keeps your ears and head toasty warm all winter long. If you want heavy-duty protection against the winter, you need this parka.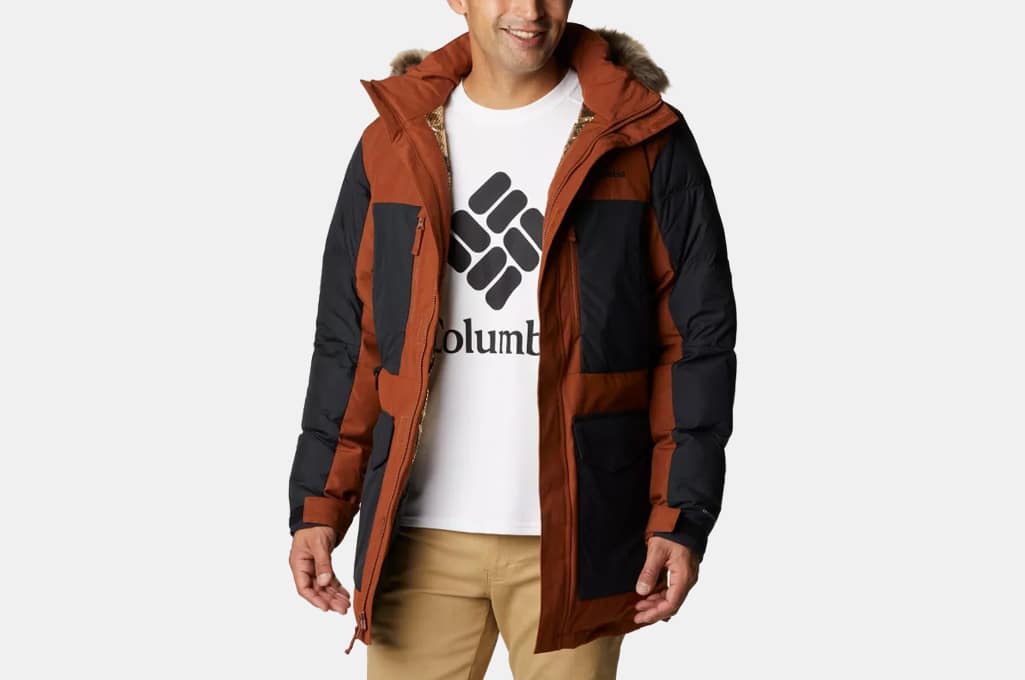 Columbia Men's Marquam Peak Fusion Omni-Heat Infinity Insulated Parka
Take this bad boy out into even the most extreme cold, and you'll stay toasty warm all day long. Columbia delivers next-level warmth with the Marquam Peak Fusion Omni-Heat Infinity Insulated Parka, a jacket designed with lightweight, advanced thermal reflective insulation that will trap body heat close to your skin to keep out even arctic chills. The coat is fully water-resistant, perfect for sleet, snow, and rain, with a removable, drawcord-adjustable hood that will shield your head from the weather. Slide your hands into the dual-entry pockets, and you'll love how your own body heat helps to keep your fingers from feeling the cold.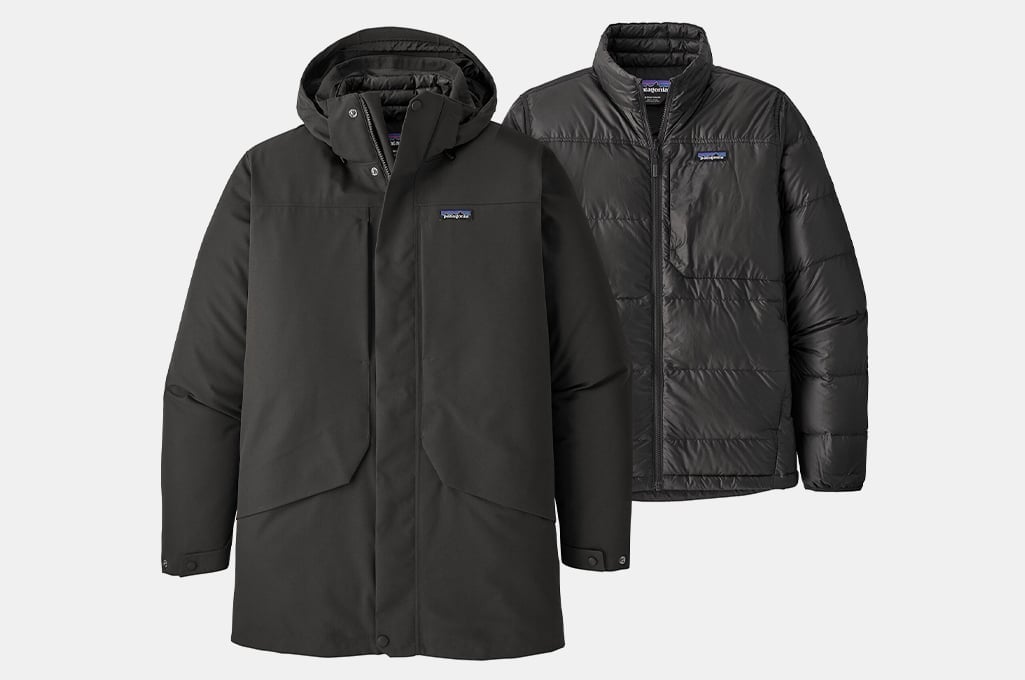 Patagonia Men's Tres 3-in-1 Parka
One parka to wear as three different items of clothing? Yes, please. The Patagonia Tres 3-in-1 Parka serves as an insulated parka for those truly cold winter days, an insulated jacket when the weather is chilly, or a lightweight windbreaker-style waterproof shell for late autumn and early spring. Strip it down to wear it light or add the full insulation to keep out the winter chill on the ski slopes or snowshoeing treks. Best of all, it's Fair Trade Certified sewn and made using 87 percent recycled materials. Now that's a parka you can love.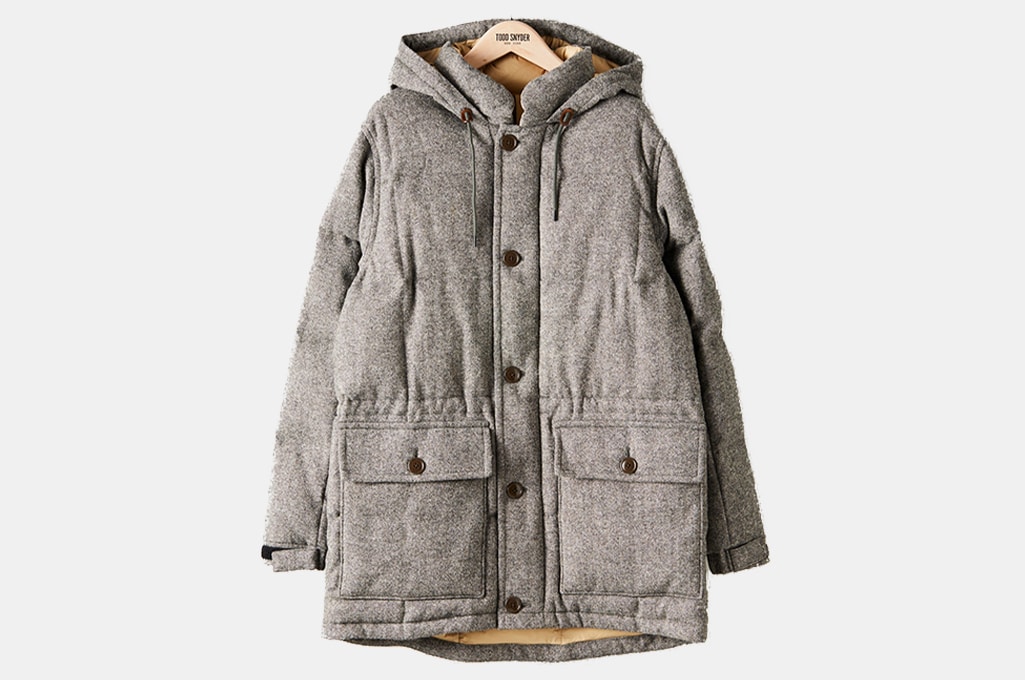 Todd Snyder English Down Parka in Donegal Oatmeal
American fashion designer Todd Snyder brings a British flair into your wardrobe with the English Down Parka in Donegal Oatmeal. With a 700 goosedown fill, it's warm enough to keep you toasty even when the weather hits sub-zero temperatures, and the Donegal wool exterior is truly tough and hard-wearing in any climate. The oversize patch pockets offer plenty of storage space and a hidden pocket to fit your hands. With a quilted down hood and an extra-thick stand collar, you'll never have to worry about the cold again.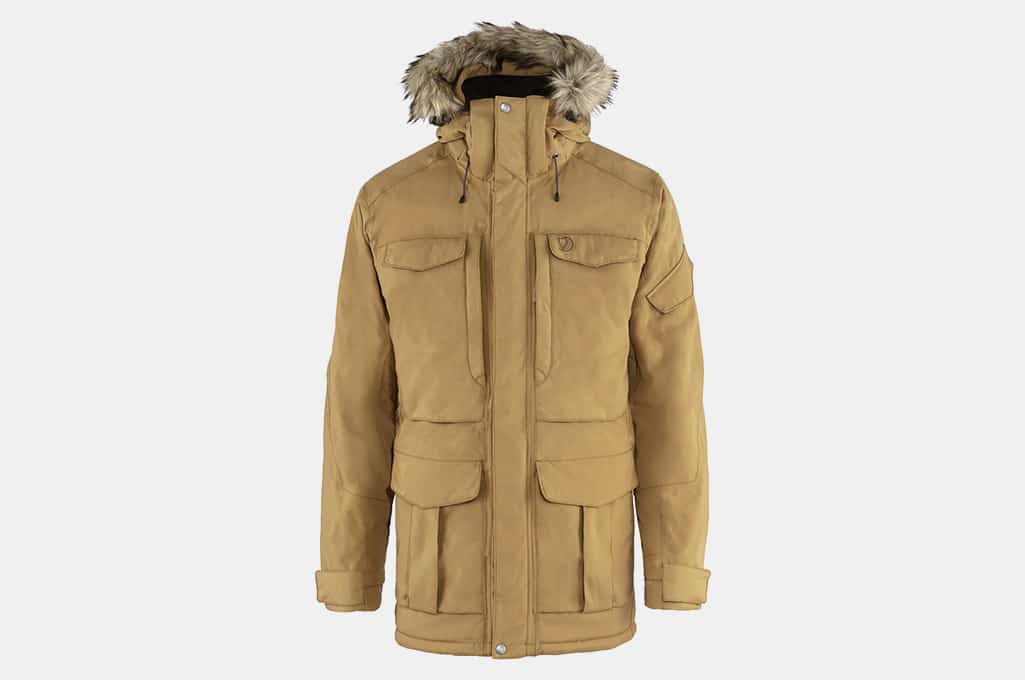 Fjallraven Nuuk Parka
Designed to withstand even the temperature extremes of Arctic fishing, the Fjallraven Nuuk Parka M takes warmth to the next level. The synthetic lining is breathable and odor-resistant, but traps heat close to your body to make sure you're comfortable even in heavy snow and sleet. You'll love the thigh-length hem, which keeps wind from seeping up your back. Though it's designed for heavy-duty use, you can always remove the hood to make it a lighter, more comfortable coat for the cool early winter days.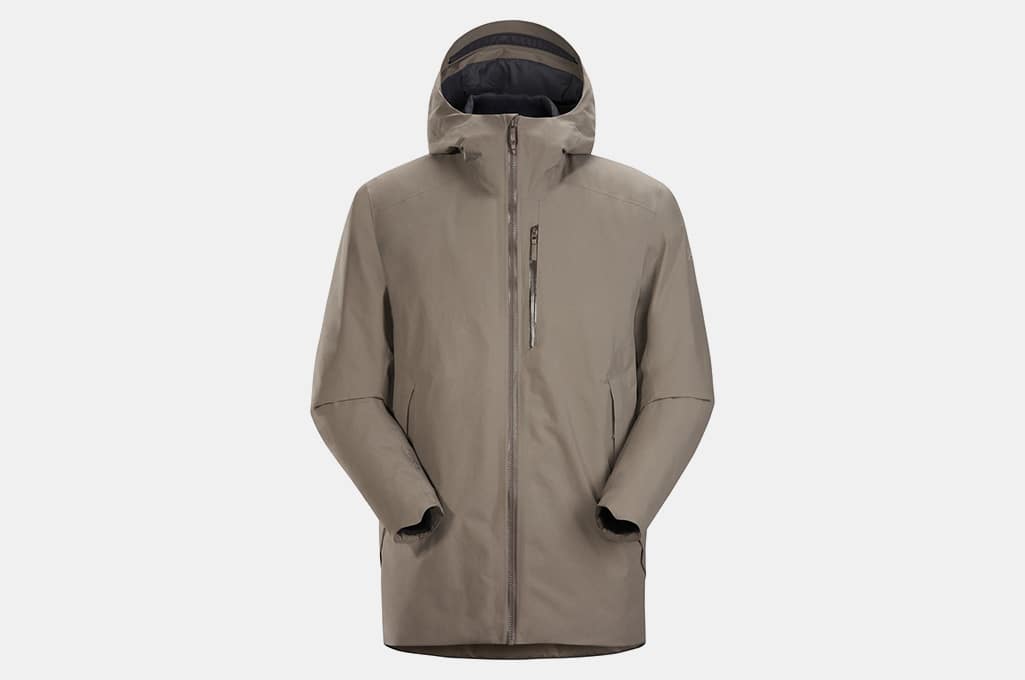 Arc'teryx Radsten Parka Men's
Arc'teryx is a brand best-known for its highly durable, sport-friendly clothing, and the Radsten Parka is just what you need for your next ski or snowboarding trip. With highly effective Coreloft synthetic insulation and a tough-as-nails weatherproof GoreTex exterior, it will keep off the snow, rain, and ice all day and night long. Best of all, the insulation is quick-drying and will stay warm even when it gets wet. When the temperature gets truly cold, pull up the hood and pull the cuffs tight to keep your body heat in and the chill out.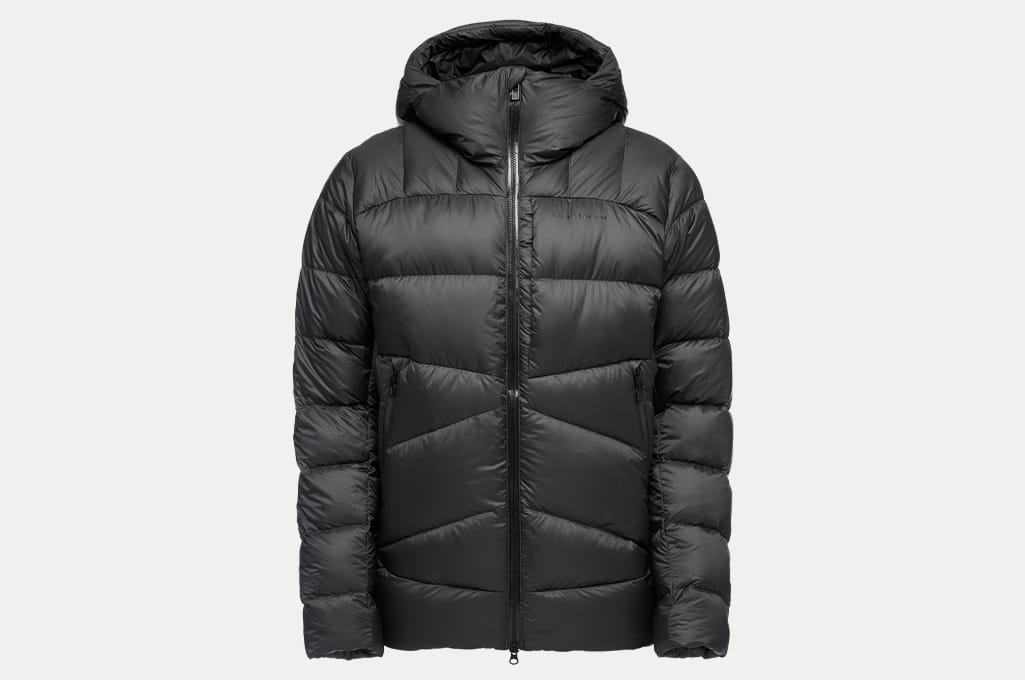 Black Diamond Vision Down Parka
Black Diamond knows a thing or two about making cold-weather clothing that looks as good at the ski lodge as it does around town. The Vision Down Parka is their latest-and-best, a coat that combines 800 fill RDS-certified goosedown insulation with an ultralight synthetic fabric shell that will keep out snow and water guaranteed. The Japanese fabric used for the shell is super-tough ripstop nylon reinforced with Liquid Crystal Polymer so it won't tear. It's perfect mountain climbers and alpine skiers alike, thanks to the helmet-compatible hood.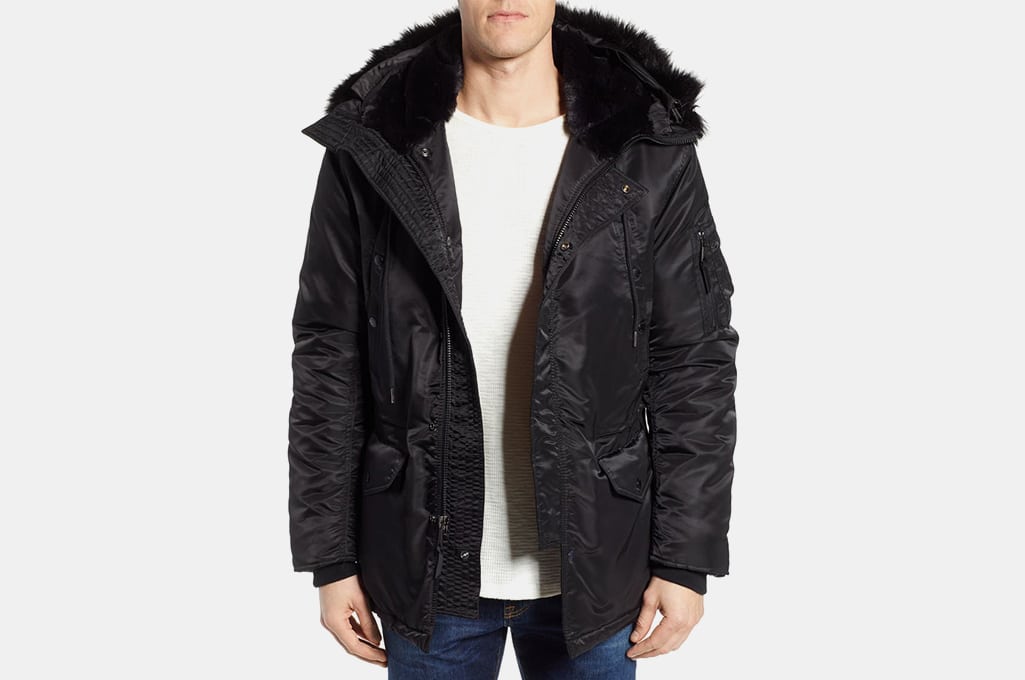 Schott NYC Satin Flight Parka
If looks are what matters most to you, Schott NYC Satin Flight Parka is just what you need. It may not be the absolute warmest parka on our list, but it definitely takes winter style to a whole new level, thanks to its removable faux fur lining and drawstring hood. It's cut in the "flight jacket" style that will pair nicely with snow pants, jeans, or slacks, and the adjustable drawstring waist lets you adapt its shape to match your physique. Thanks to the quilted nylon lining, you'll stay warm in all but the coldest winter temperatures.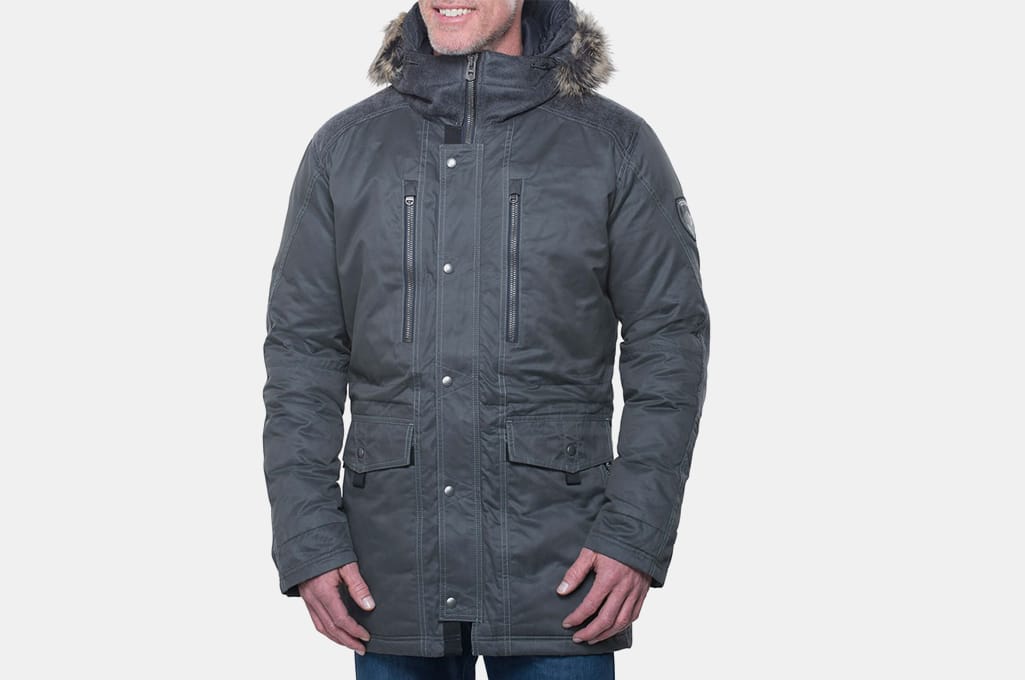 KUHL Arktik Down Parka
Heading up a mountain, into the Arctic circle, or out for an ice fishing trip? If you're expecting to be in truly cold climates, you want the KUHL Arktik Down Parka on your back. This beautifully designed coat is ideal for below-freezing temperatures, thanks to its Mikrotex interior lining, alt-leather exterior, and Dynawax weatherproof coating. With a removable hood, two-way center-front zipper, interior waist drawcord, and extended inner cuffs with thumb loops, it's a truly versatile coat that you'll enjoy wearing all winter long.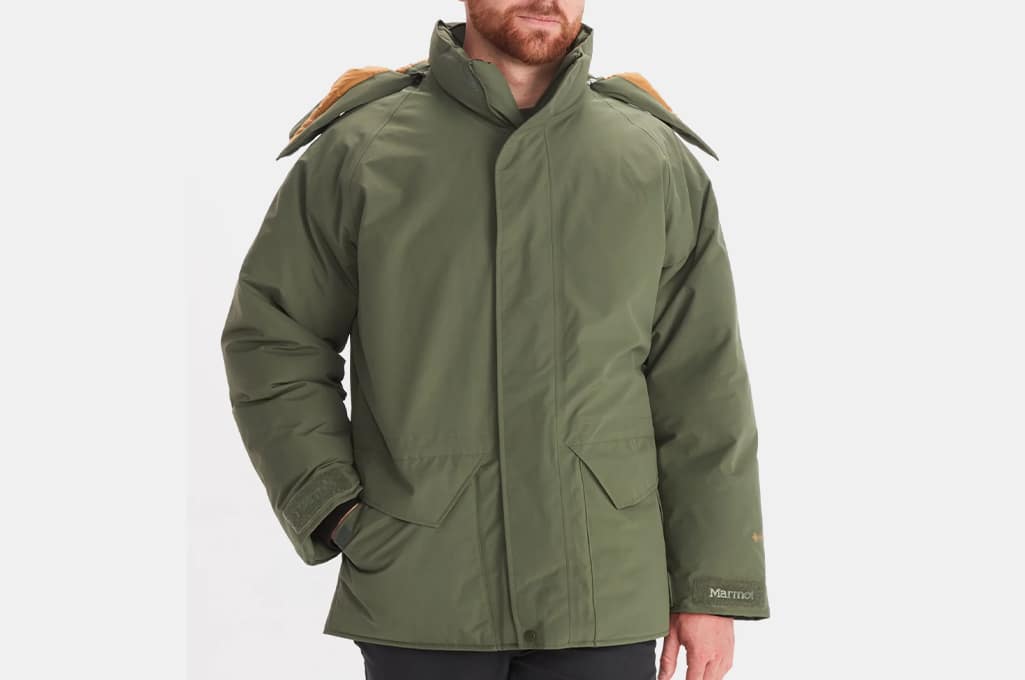 Marmot Men's Mammoth Parka
Keep your style simple with this classic, reliable coat. The Marmot Men's Mammoth Parka doesn't come with frills or fancy nonsense, just a sleek, sturdy design that will serve you well for years to come. The GoreTex exterior keeps out the wind, rain, and snow, while the synthetic interior fill stops the cold from reaching you. It's backed by a Lifetime Warranty, includes free shipping, and is designed specifically for guys who want to stay active throughout the winter. Take this snowshoeing or climbing, and it'll keep up with even the most grueling of outdoor cold-weather activities.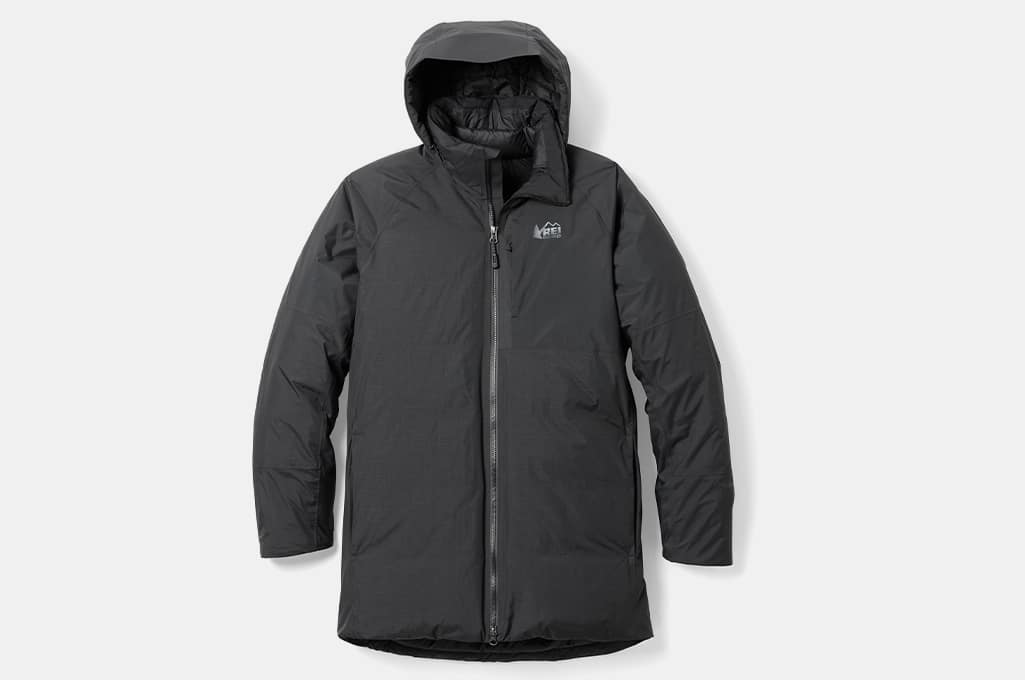 REI Co-op Stormhenge Down Hybrid Parka
For guys who hate the cold and want to stay warm at all costs, give the REI Co-op Stormhenge Down Hybrid Parka a try. The extra-long hem will provide additional wind-proofing for your lower body, and the waterproof exterior keeps out even the worst winter storms. With a Hydrowall double-layered waterproof nylon shell, you will never have to worry about water or snow seeping down your back. It's a breathable coat despite the 850 fill goosedown insulation, and is surprisingly lightweight compared to some of the other coats on our list. The insulation is actually mapped to your body to maximize mobility without sacrificing warmth and comfort.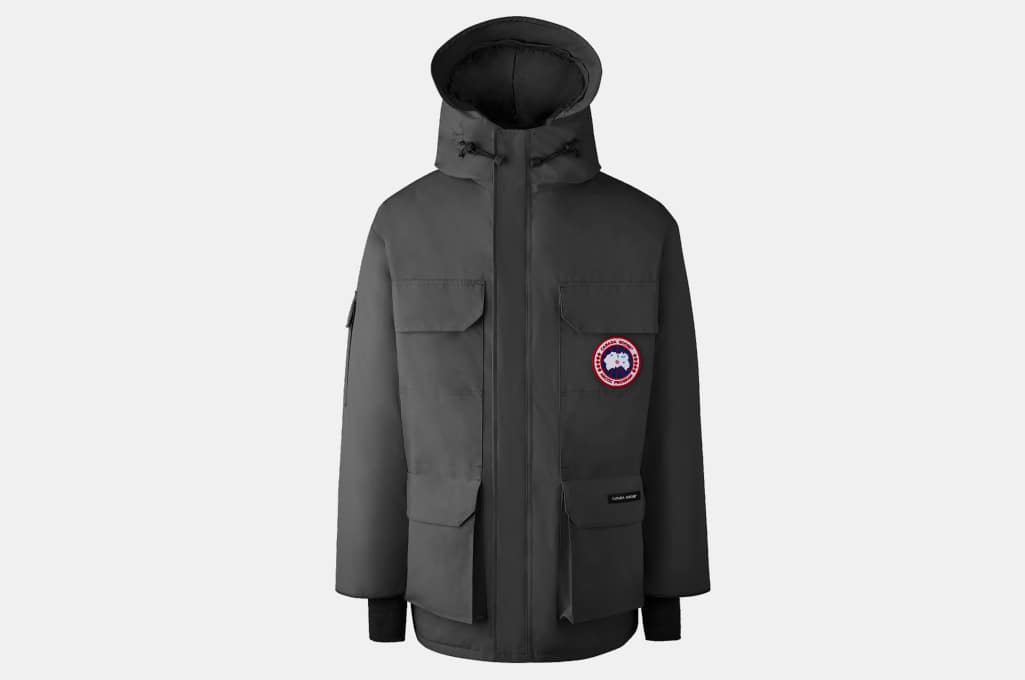 Canada Goose Expedition Parka
If you're looking for top-quality construction and a parka specifically made for the coldest weather extremes in North America, then you're going to love the Canada Goose Expedition Parka. It's certainly not the cheapest on our list—that price tag is no joke—but it combines Canadian durability with only the finest down fill from Canadian geese. It's capable of withstanding up to 22 degrees below zero, and it's built to adapt to your form to provide the closest possible fit for maximum warmth. Of course, for any coat this pricey and luxurious, you can bet your boots that it comes with a lifetime warranty so you can always trust it'll hold up to even the worst Arctic (and Antarctic) weather.
Disclosure: Clicking on these links and making a purchase may earn us a small referral fee, at no extra cost to you. Learn more here.
freestar.config.enabled_slots.push({ placementName: "gearmoose_leaderboard_btf", slotId: "gearmoose_leaderboard_btf" });