The 12 Best Court Shoes For Men
There are the sort of sneakers you've grown accustomed to seeing over the years — with a bevy of limited releases and special-edition drops arriving by the day — and then, there are sneakers that subvert the new normal and harken back to a simpler time. We're talking about retro-inspired sneakers that look more like old-school kicks than you might be used to seeing and wearing these days.
Let's get even more specific: We're talking about court shoes, which can be used to refer to sneakers originally worn on the basketball or tennis court (but more often, in between the lines of a tennis court). Either way, court sneakers are sporty, durable and well-made, and in this day and age, they're also a uniquely premium lifestyle sneaker.
Many of the best court shoes for men use top-notch suede or leather, paired with cool-as-heck accents for a pair of kicks that are as fresh as can be. What does that mean for you? It means that they will wear readily with slim chino shorts or a polo as readily as you can rock 'em with faded blue denim and a chambray shirt. Start with our top 10 picks for the best court shoes right now.
Nike Killshot 2 Leather Sneakers
If you've been on the hunt for retro sneakers that look great with darn near everything in your wardrobe, the Nike Killshot has likely come across your field of vision in the past several years. Meet the Nike Killshot 2 Leather Sneakers, an excellent and much-lauded revamp of the fast-selling Nike Killshot. Snag them at the right time (ASAP), then wear them with tan chinos and a white Oxford shirt for "killer" daily style.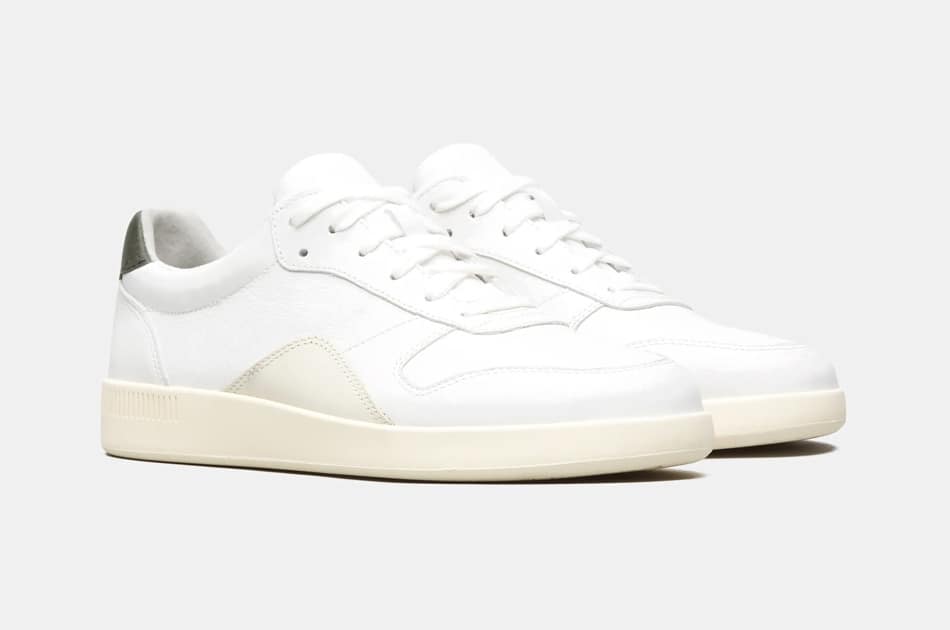 Everlane ReLeather Court Sneaker
We're big fans of what Everlane has been cooking up, from the sustainable brand's focus on everyday essentials (the Uniform Collection) to its emphasis on good-looking, eco-friendly footwear to pair with those style staples. The ReLeather Court Sneaker is the latest edition to the brand's line of stylish sneakers, and you should go right ahead and pick up at least one pair given the cool color options.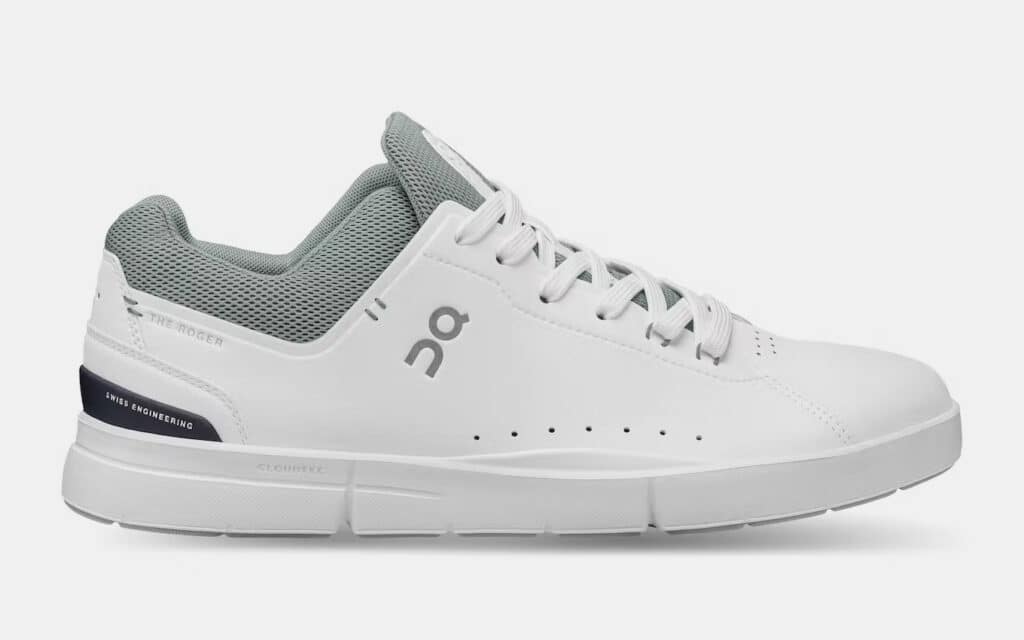 On The Roger Advantage Sneaker
For the past 12 years, the On brand has been on a mission to revolutionize the way we run – from soft landings to explosive takeoffs. And their unique Cloudracer running shoe ushered them onto the scene and secured their status as one of the go-to brands for serious runners. Now, they've teamed up with legendary tennis player Roger Federer to create a unique court sneaker with the agility of an elite tennis shoe coupled with the all-day comfort of your favorite everyday shoes.
The result is a stylish, high-performing sneaker that can help carry you through a 2-hour winning session on the tennis or pickleball court, and look just as great at the bar afterwards.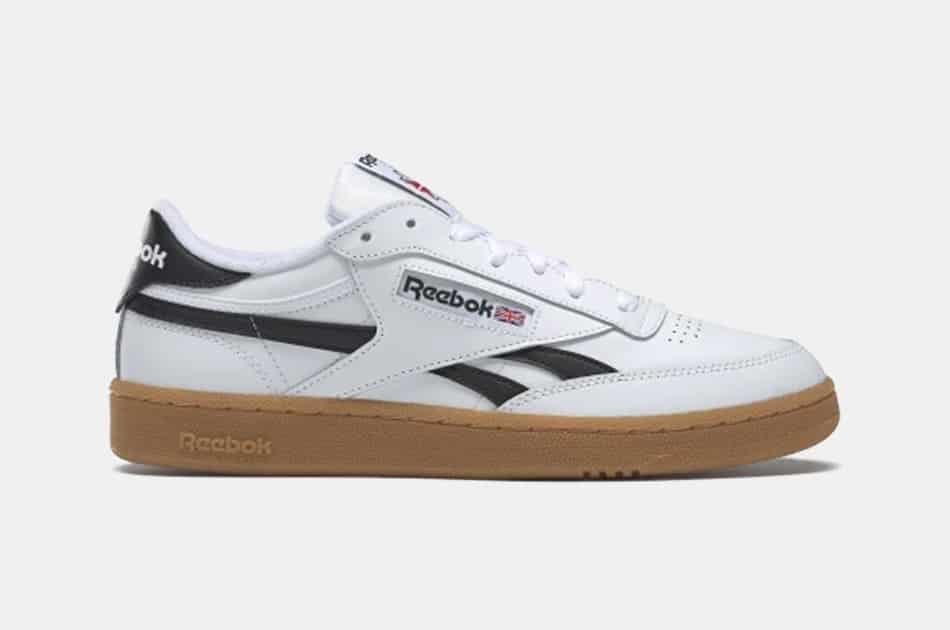 Reebok Club C 85 Vintage Shoes
When it comes to court sneakers, the athletic, sporty silhouette shot to popularity in the '80s, which is right about the time when Reebok began popping up just about everywhere on the feet of stylish tastemakers. The Club C 85 Vintage Shoes channel this aesthetic perfectly, what with an off-white leather color scheme and subtle contrasting colors.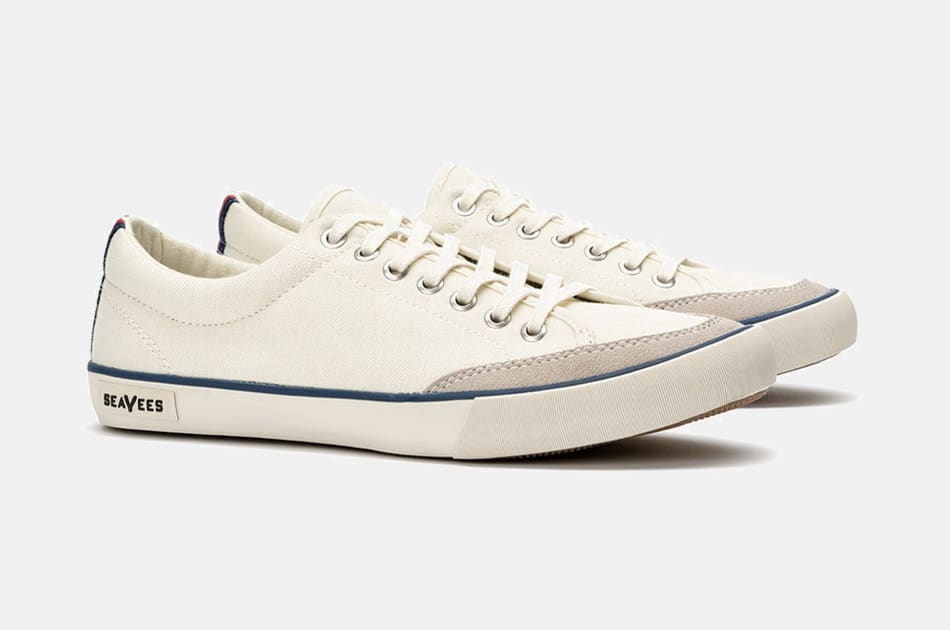 Seavees Westwood Tennis Shoe Standard
SeaVees has been making cool-as-heck sneakers for years, with old-school inspiration solidly at the forefront of every collection — no wonder its designs work as well on the boardwalk as they do at a brewery. The Westwood Tennis Shoes, made with suede details and a salt-washed canvas upper, are a perfectly easygoing pair of athletic-inspired sneakers to shake up your daily uniform.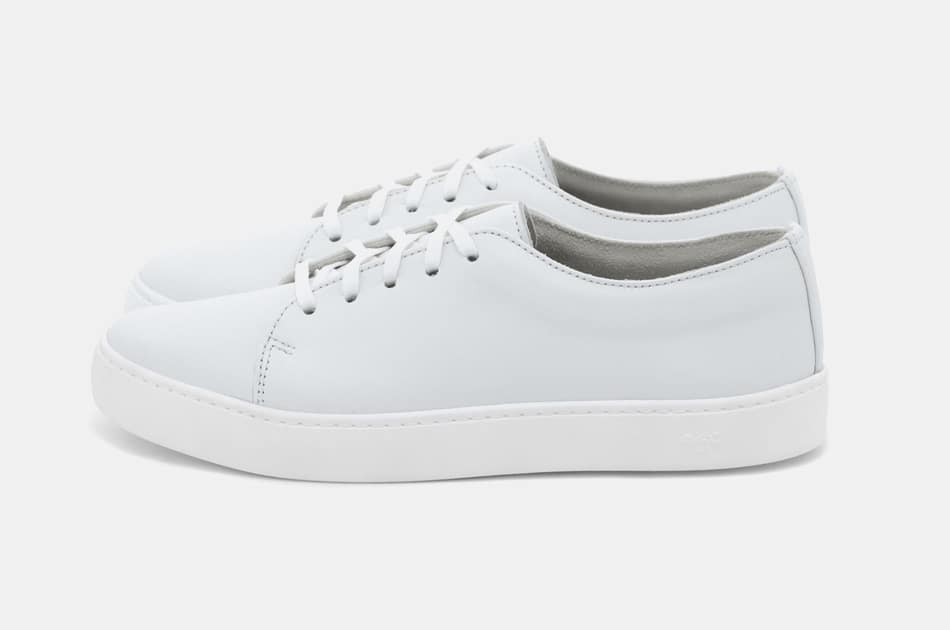 Rancourt & Co. Court Classic 2.0
Rancourt does things the old-fashioned way, and these days, that means this family-owned business and Northeast style favorite takes extra care in crafting the best men's boots — and of course, sneakers like these.
The Court Classic 2.0 Sneakers are made with the exact same craftsmanship and quality as stellar Rancourt boots, so call it a 2-for-1 deal. You're getting both classic design and timeless craftsmanship with these iconic sneakers, and that's just the way we like it.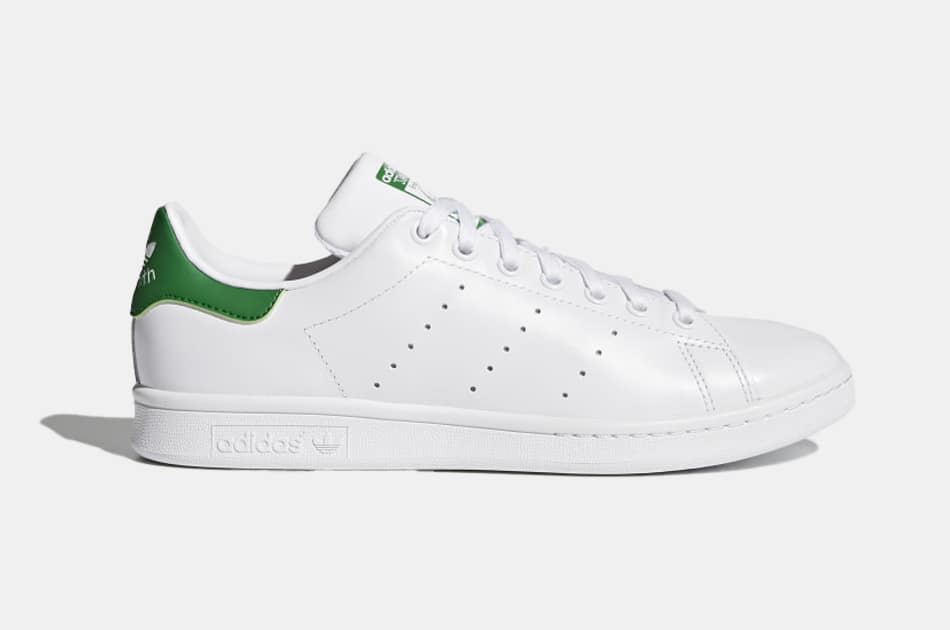 Adidas Originals Stan Smith Shoes
No piece on the best men's court sneakers is complete without the iconic, utterly memorable, and classic Adidas Originals Stan Smith Sneakers, a shoe that's had quite the resurgence over the past decade or so. They're now a certified menswear favorite of fashion designers and stylish guys alike — yourself included.
What's more, they simply look great with retro sport shorts, slim chinos, light wash denim, and, well, just about any other pairing you've got in mind.
Greats Royale Knit Sneaker
The Royale Knit Sneaker by GREATS is a truly lightweight pair of shoes that combines versatility and eco-friendliness in all the right ways. It's made using purely vegan-friendly materials, including recycled plastic (from seven bottles per pair) and a sturdy waxed cotton that can shrug off water easily. The shoes are fully machine washable, so it's a breeze to keep them looking clean and fresh even after a hard day of sports.
Thanks to their premium footbed, your feet will have ample cushioning for hours of tennis or pickleball, but never smell funky as a result of the antimicrobial properties. With a natural rubber tread unique to GREATS, you'll always have a firm grip on the court as you run, leap, and dive.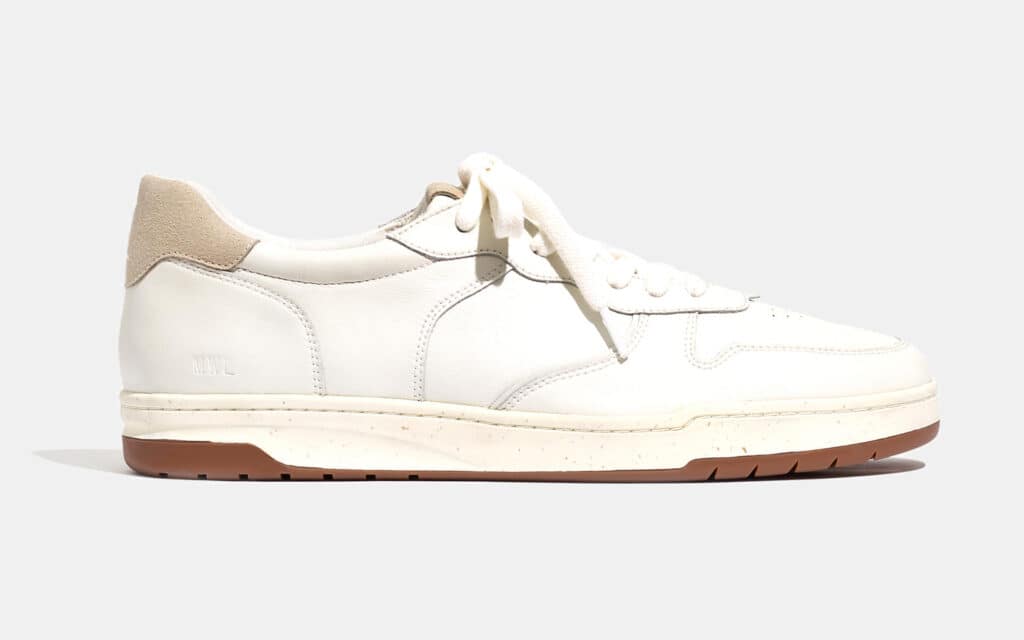 Madewell Court Sneakers
Looking for a minimalist pair of sneakers that pairs beautifully with everything from board shorts to cargos to chinos? The Madewell Court Sneakers are just what you want. The suede leather upper is crisp-white with just enough hints of subtle color to look stylish when paired with any outfit, and the leather is premium-quality material from a Gold-certified tannery.
The outsoles are unique: made of rice husks and recycled rubber, they're lightweight but surprisingly durable, with a grippy tread that gives you better running speed. Guys who need a bit more cushioning will love the extra-thick MWL Cloudlift insoles integrated into the shoes. It makes for excellent support and bracing to carry your weight over a day of walking, running, and playing.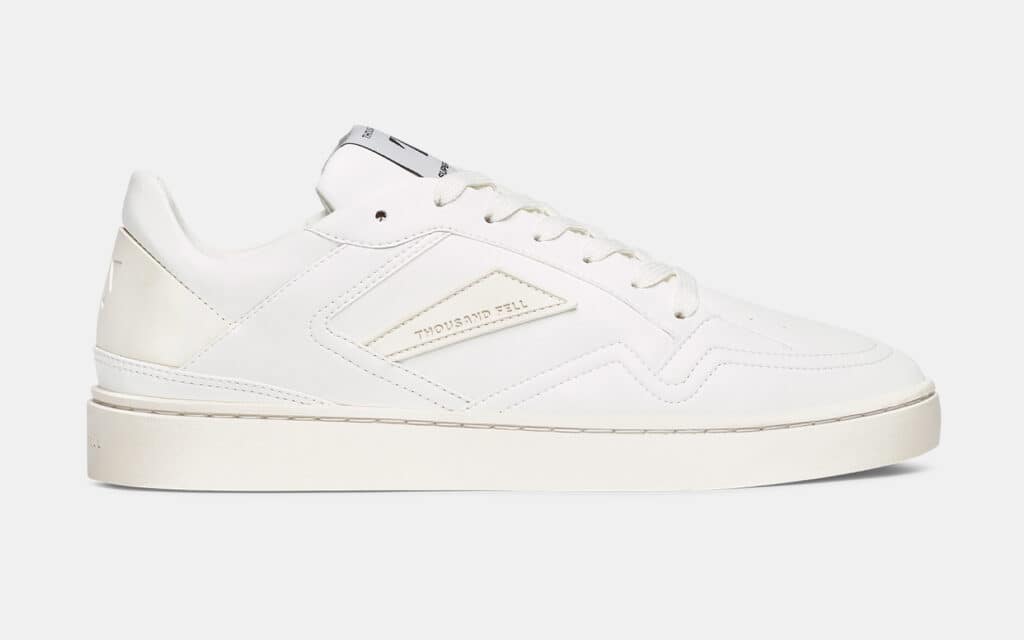 Thousand Fell Men's Court Shoes
Shrink your carbon footprint with these court shoes by Thousand Fell. They're created on the concept of "zero waste", using recycled synthetic fabrics for the upper and a recycled rubber outsole that is tough and eco-friendly. The structural details are made using palm, coconut, and sugarcane.
The mesh liner is coated with aloe vera to ensure it's soothing, cooling, and encourages better ventilation. Even the laces are eco-friendly, made using recycled PET bottles. You'll find they're beautifully durable despite being lightweight, and the waterproof coating allows you to wear them in even the worst weather without risking damage. Now that's a pair of shoes you can love.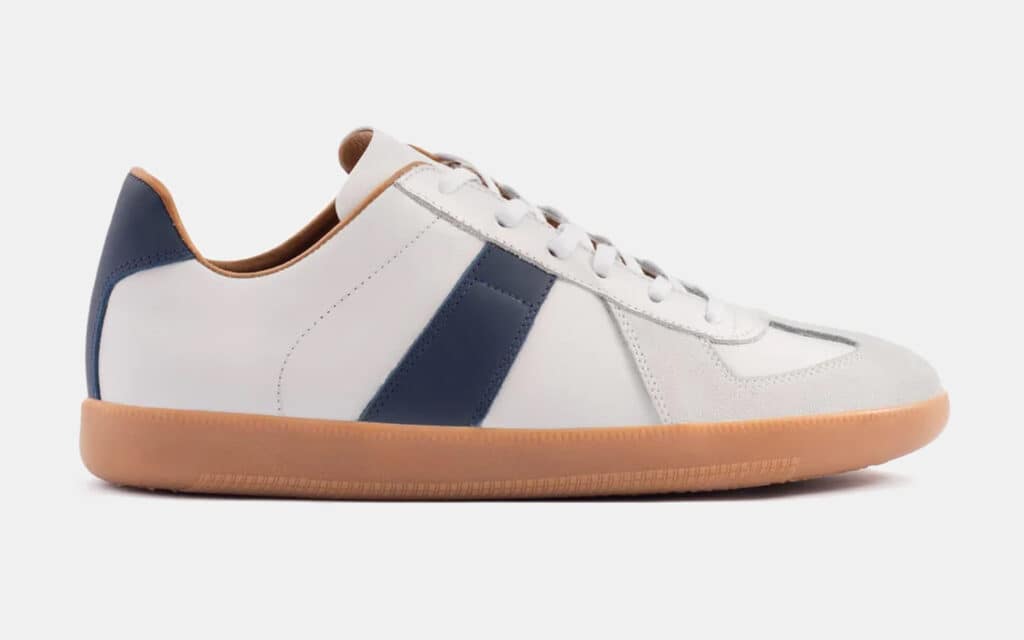 Beckett Simonon Morgen Trainers
Fair warning: these Beckett Simonon Morgen Trainers are not the sort of shoes you should be wearing on a rainy or wet day. Made from premium quality full-grain Italian calfskin leather, they're constructed using environmentally friendly methods in a workshop that has received Gold certification by the Leather Working Group.
They're incredibly comfortable and versatile enough for any outfit, but the leather isn't the most water-resistant around. Better to keep them for those bright, sunny summer days when you can show off your kicks in style. Guaranteed to elevate any outfit.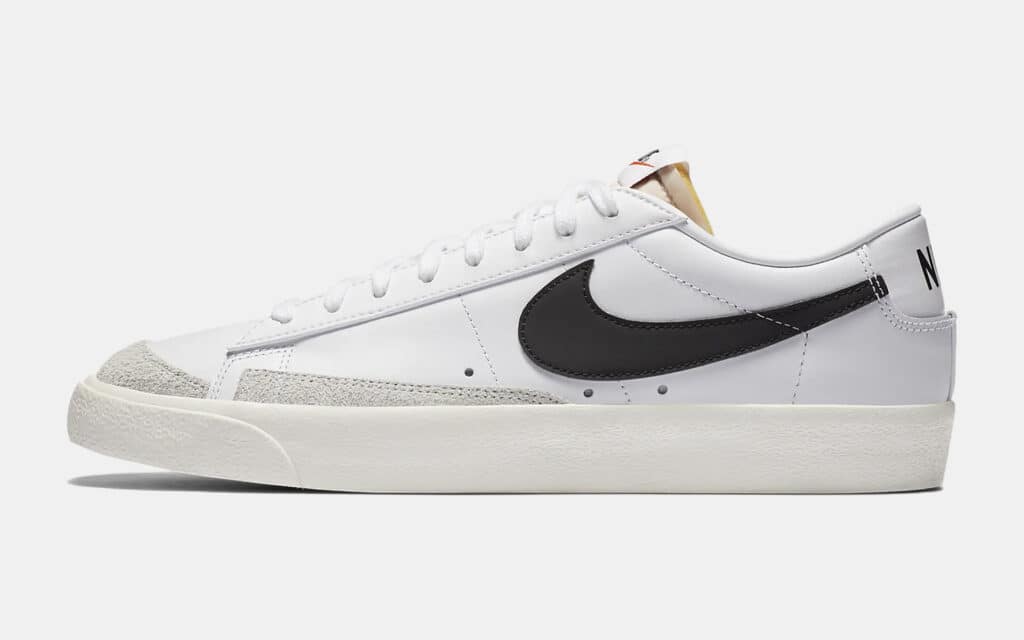 Nike Blazer Low '77 Vintage Shoes
Nike brings it back to the "best of times" with these Blazer Low '77 Vintage Shoes, reviving an iconic design and style but giving it a modern upgrade. The low-profile style is the perfect throwback to the days of classic NBA epicness when Kareem Abdul-Jabbar and Bill Walton dominated the courts, complete with the retro Swoosh and suede details certain to catch the eye.
However, the addition of a super soft collar, vulcanized rubber outsole, and integrated cushioning makes them an incredibly comfortable pair of shoes to wear all day, every day.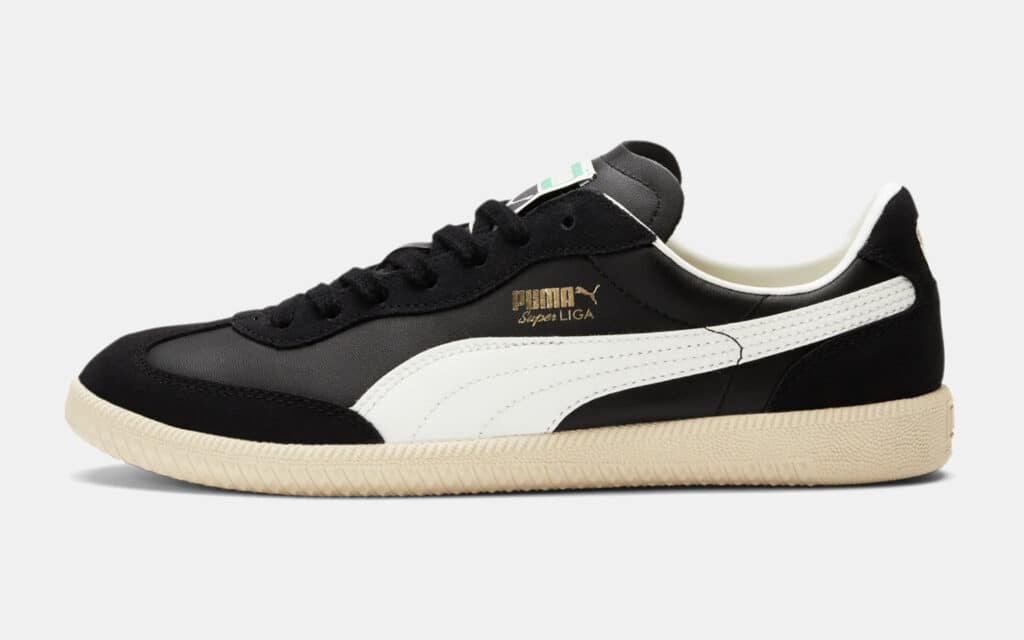 Puma Super Liga OG Retro Men's Sneakers
Puma makes it easy to bring your A-game on the soccer, tennis, or basketball court with these Super Liga OG Retro Men's Sneakers. These shoes are a throwback to the 80s, with the low profile and vintage suede upper that made them hands-down the best shoes for street/court soccer.
Whether you play hard or just want to dress to the nines, these court shoes will match your outfit and vibe, displaying the woven PUMA label for all to see.
Disclosure: Clicking on these links and making a purchase may earn us a small referral fee, at no extra cost to you. Learn more here.