If there's one thing we can agree on as craft beer drinkers, it's that the IPA (or India Pale Ale) is here to stay — and in fact, the Double IPA/Imperial IPA takes your favorite beer style and amp it up even further, adding an extra dash of hops for plenty of drinking pleasure and flavor year-round. The best double IPAs represent the bold innovation for which craft beer is known, particularly among American craft breweries new and old.
While hops were once unheard of in the craft beer world, and pale ales were considered an anomaly among a sea of watered-down macrobrews. Not that we don't love a cold Bud Light after a long day of yard work, but when you want to literally double down on what sets craft beer apart from the pack, it's best to go with one of the best double IPAs on the market.

Double IPAs are everywhere now, but the brewers who began experimenting with boatloads of hops were true pioneers (witness a brewery like Sierra Nevada, in fact). Any brewery worth its salt likely has at least one double IPA, a punch-you-in-the-mouth hop bomb that's guaranteed to deliver all the flavor you crave. And on that note, here are our favorite double IPAs. Bottoms up.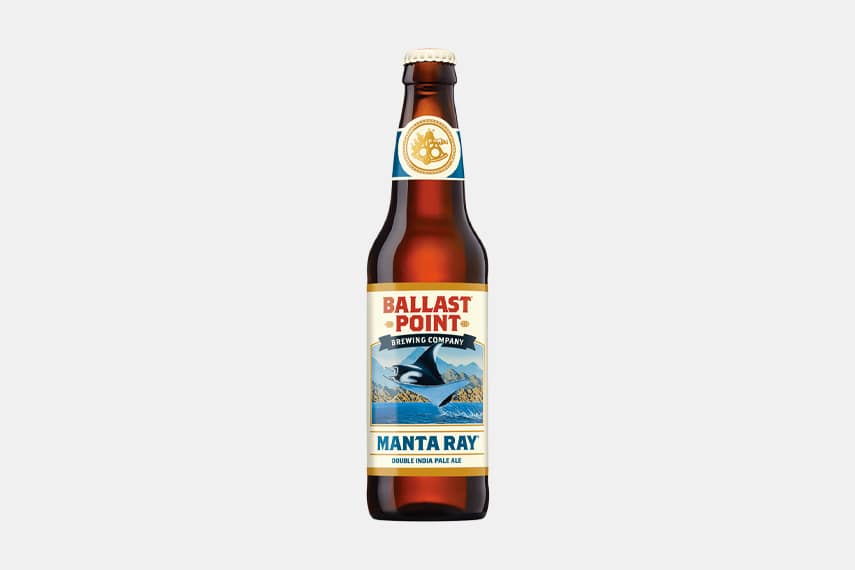 Ballast Point Manta Ray Double IPA
Ballast Point's run of IPAs was without peer for some time on the West Coast as far as larger-volume brewers were concerned, and although the brewery has encountered some struggles as of late, you can't go wrong with the Manta Ray Double IPA, a fitting step up when you grow tired of the Ballast Point Sculpin IPA (although that's a heck of a delicious beer, too). The Manta Ray packs both tropical and pine notes and an 8.5 percent ABV that'll make you sit up and pay attention — and probably order another.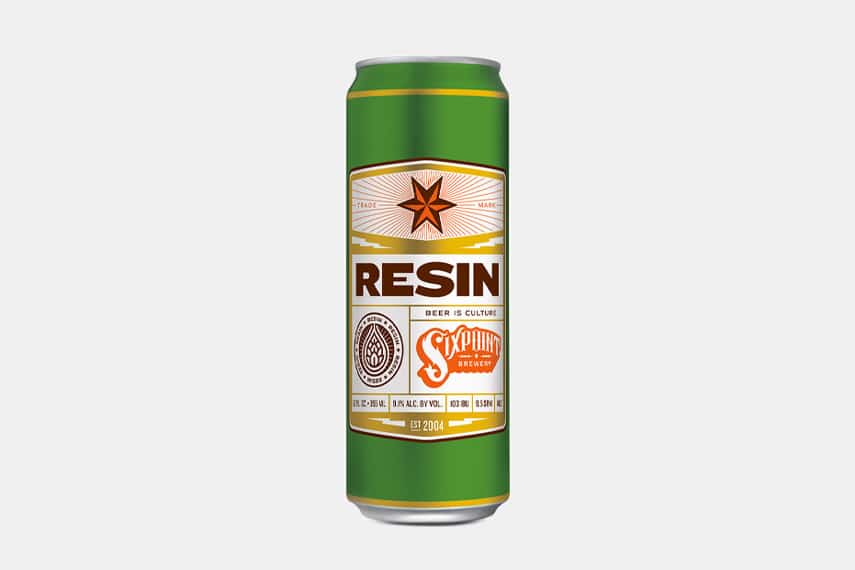 Sixpoint Resin Imperial IPA
Brooklyn's own Sixpoint makes the sort of beers that go down nice and easy, no matter how much of a punch they pack in terms of hops — and the Resin Imperial IPA is no different. A seriously boozy take that calls to mind the Sixpoint Resin but with an amped-up ABV of 9.1 percent, astonishing to sip out of a can (but best enjoyed out of a glass, no doubt). It's a beer that'll only get more complex as you drink — slowly and carefully, the way it should be enjoyed.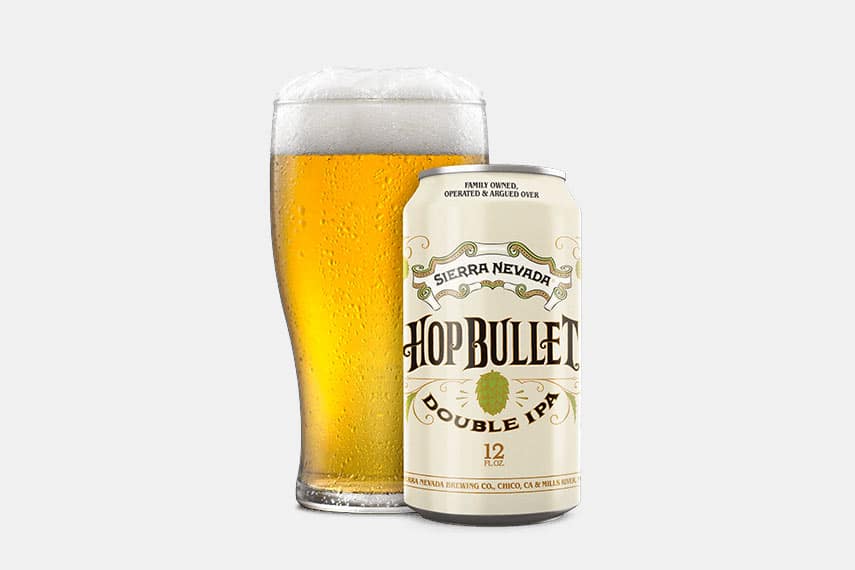 Sierra Nevada Hop Bullet Double IPA
Sierra Nevada has long been an innovator in the craft beer landscape, using hops both aggressively and pleasantly to craft world-beating IPAs — and in the case of the Hop Bullet Double IPA, simply one of the best double IPAs we've had the pleasure of trying. It's another way to ramp things up from the brand's legendary Pale Ale, a refreshing burst of West Coast inspiration that should go down surprisingly easy no matter the season (the sign of a great double IPA, in our book).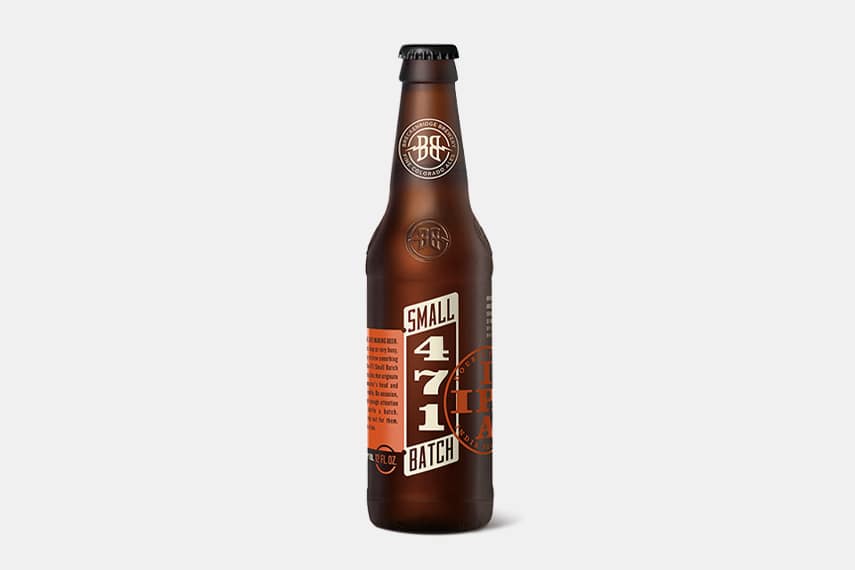 Breckenridge 471 Small Batch IPA
As Breckenridge so aptly says, its 471 Small Batch IPA is brewed to "separate the weak from the strong," and it's that kind of bold approach that's won them craft beer fans old and new — especially in the case of this hopped-up double IPA. This limited-edition, limited-quantity DIPA uses five types of malts, plus a classic blend of hops running from Chinook to Centennial for a surprisingly well-balanced IPA (one of the best double IPAs, in fact).
Stone ///Fear.Movie.Lions Double IPA
Stone Brewing continues to come out on top when it comes to breweries who stick to their guns and deliver consistently interesting, challenging and bold beers, time and again — that's certainly the case with the ///Fear.Movie.Lions Double IPA. And this particular Double IPA is a bold step in a new direction for Stone, representing the brewery's take on the ever-popular New England IPA. For a brewery that's focused on West Coast IPAs for decades, it's a welcome change of pace.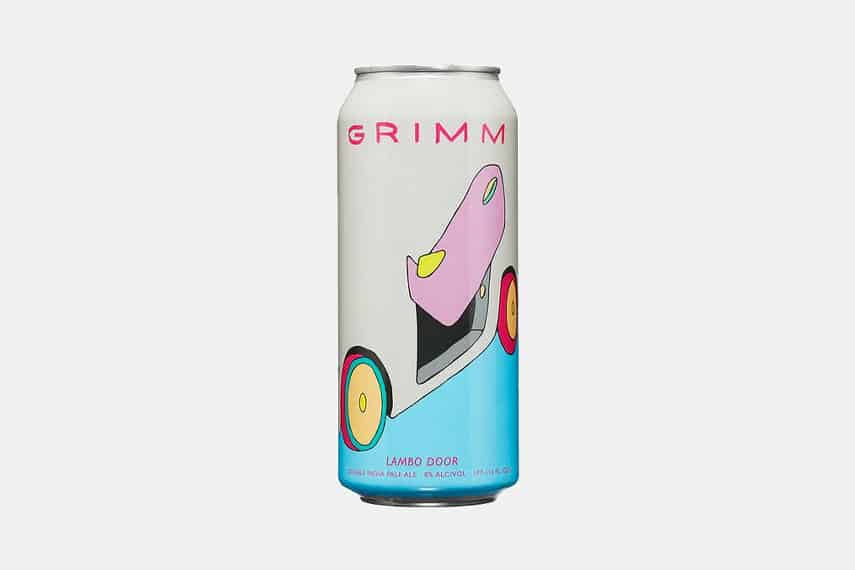 Grimm Ales Lambo Door Double IPA
At first available only sparingly in Brooklyn, the excellent Lambo Door Double IPA is always a treat to come across, especially since it now means you can visit the brewery's new location in the cool confines of East Williamsburg. The Lambo Door Double IPA is one-of-a-kind, and it's the rare DIPA that's as enjoyable out of a can as it is out of a glass. It's truly one to be savored, that much we know.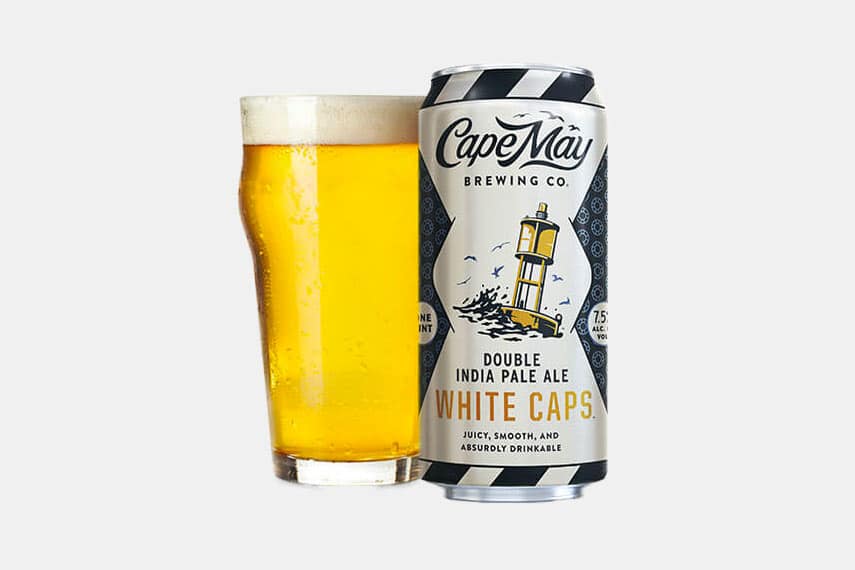 Cape May White Caps Double IPA
The thing with tasting a great double IPA is that you know immediately, from the seconds prior when you crack open the cap or pour a draught of it. The Cape May White Caps Double IPA seems to be no exception, packed with essential Citra and Mosaic hops with plenty of touches of welcome fruits like stone fruits and papaya. The brewery says it's a classic "New Jersey" take on the IPA, and it's that attitude we appreciate.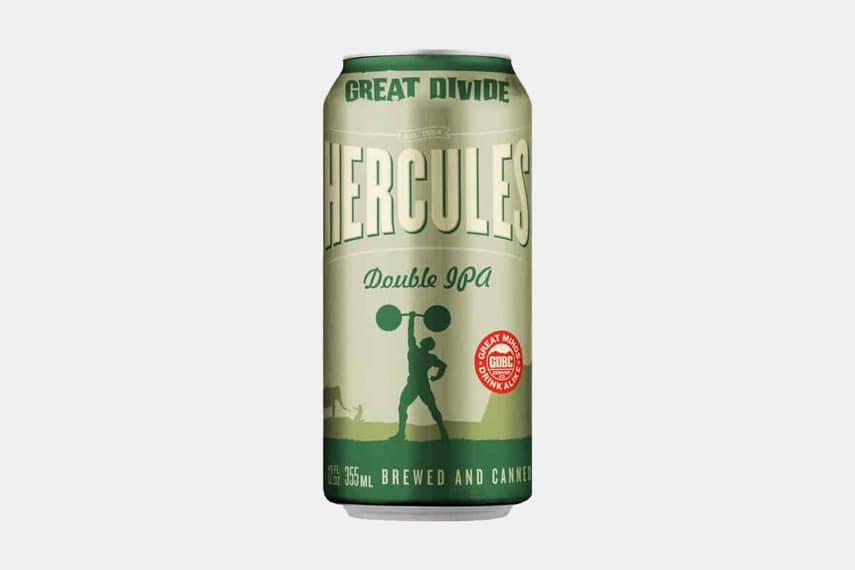 Great Divide Hercules Double IPA
You might say that brewing a great double IPA requires an almost Herculean-like feat of strength — it's fitting, then, that Great Divide has aptly named this Double IPA according to the strength of the ABV and the generous helping of hops added to the brew. Both nutty and malty, and packing a whopping 10 percent ABV to boot, it's a beer that has the potential to continually surprise and delight your tastebuds. Plus, the can design is pretty neat — just don't attempt your own feats of strength while enjoying it.
Shipyard Finder N.E. Double IPA
What do you get when you ramp up your typical New England IPA with a little something extra? Or in this case, a lot of that special something? You get the Shipyard Finder New England Double IPA, featuring a deep gold color and an ABV that tops eight percent — it's a whopping double IPA to enjoy in nearly any season (although we might suggest you stick to a light lager when the thermostat tops 100 degrees). That being said, the Finder New England Double IPA more than gets the job done the rest of the time.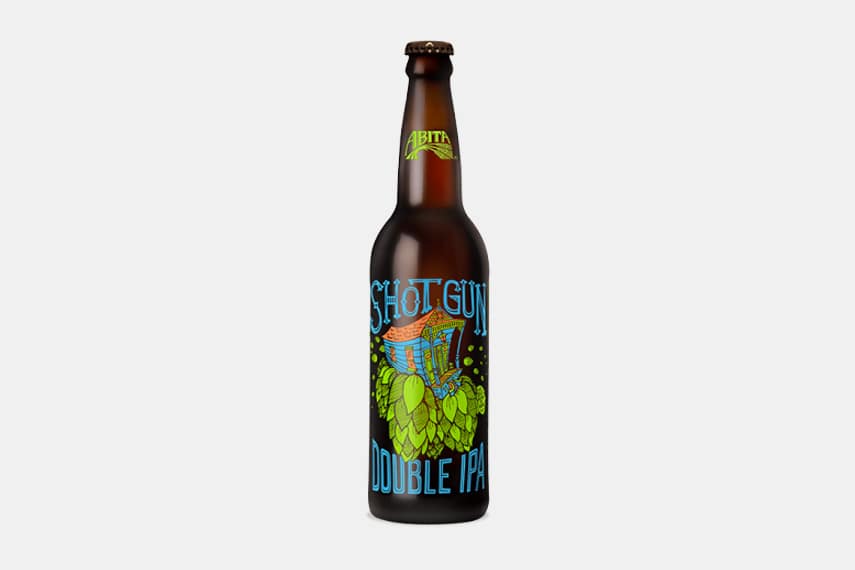 Abita Shotgun Double IPA
The idea of using a pale malt to add some character to a double IPA is an approach that's unique, and yet much appreciated — and the Abita Shotgun Double IPA balances it all out quite nicely, to say the least. With a rich New Orleans heritage and a hot climate, it might seem Abita is more suited to brewing lighter beers, but we appreciate the brewery dipping its beer mug into a rich, worthwhile double IPA.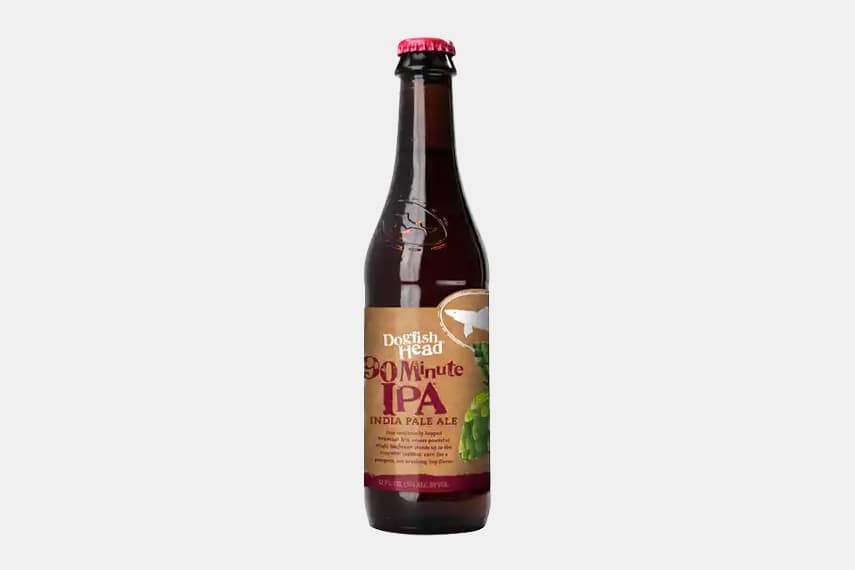 Dogfish Head 90 minute IPA
Perhaps the best-known double IPA on the market — and perhaps the most well-known American double IPA ever brewed — Dogfish Head has stuck to its motto of making "off-centered ales" for more than two decades. The results speak for themselves, as the 90-Minute IPA continues to wow and delight craft beer drinkers new and old. It's gotta be the continual hopping that makes a difference, a process that, as legend has it, was first started by the brewery using a thrift store electric football game covered with hops and placed just so above the brew kettle. Truly genius.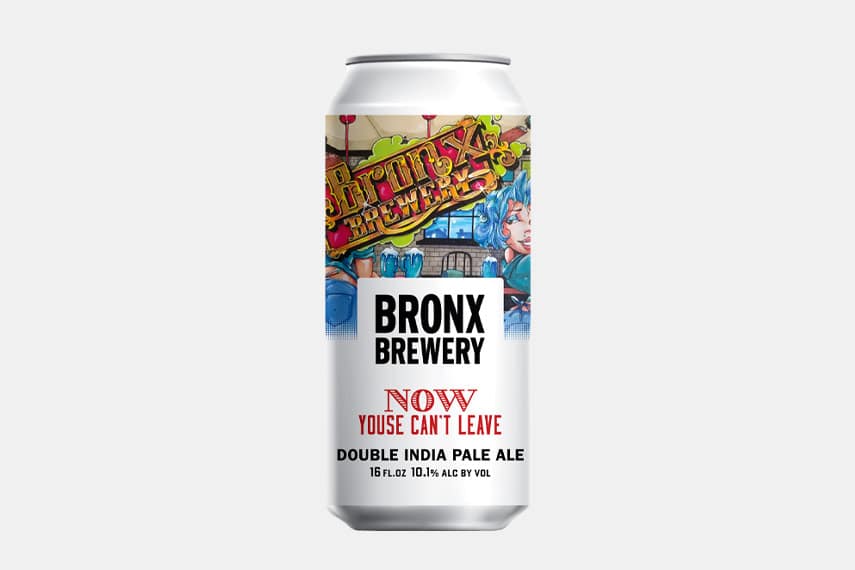 Bronx Brewery Now Youse Can't Leave Double IPA
Bronx Brewery consistently delivers styles that surprise and delight beer drinkers across the board, including its Bronx Summer Pale Ale and of course, the aptly named Now Youse Can't Leave Double IPA. Add some space in your beer fridge for this DIPA style, made with an incredibly generous 10.1 percent ABV and an agreeable IBU (70). What that all means is that you get that powerful hop burst with hints of fruit and malt character. It's a rich double IPA that's a fitting closer any time you want an IPA you can really sink your teeth into.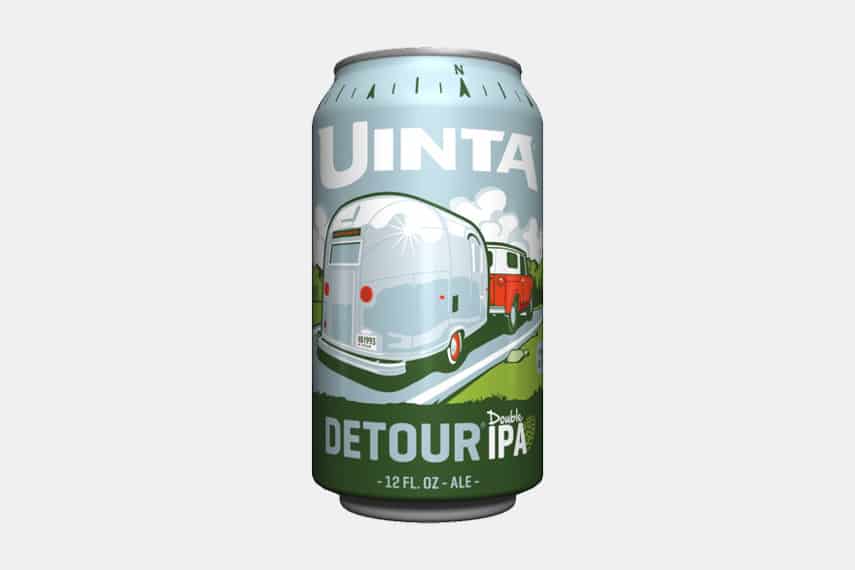 Uinta Detour Double IPA
Take a literal detour off the beaten path of standard IPAs with the Uinta Detour Double IPA, which utilizes unique, rich flavors like orange rind and pine blended into one seriously tasty, rich and yet absurdly drinkable double IPA. A massive 9.5 percent ABV packs a serious punch, meaning that this is a beer to be sipped and savored, not slammed — there are other beers for doing that, of course, but the best double IPAs offer a little something more for the discerning beer drinker (that's you).
21st Amendment Blah Blah Blah Double IPA
For all the great strides forward that craft beer has made in this generation, there's still a dearth of breweries that aren't quite doing things the right way — suffice to say, 21st Amendment, with a longstanding history of attention to detail and quality beer, isn't one of those breweries. As they say, there are plenty of IPAs and double IPAs out there, but there's only one IPA like the Blah Blah Blah Double IPA, featuring an agreeable 8 percent ABV and a stunning nine different varieties of hops packed in. Sounds unique and delicious to us.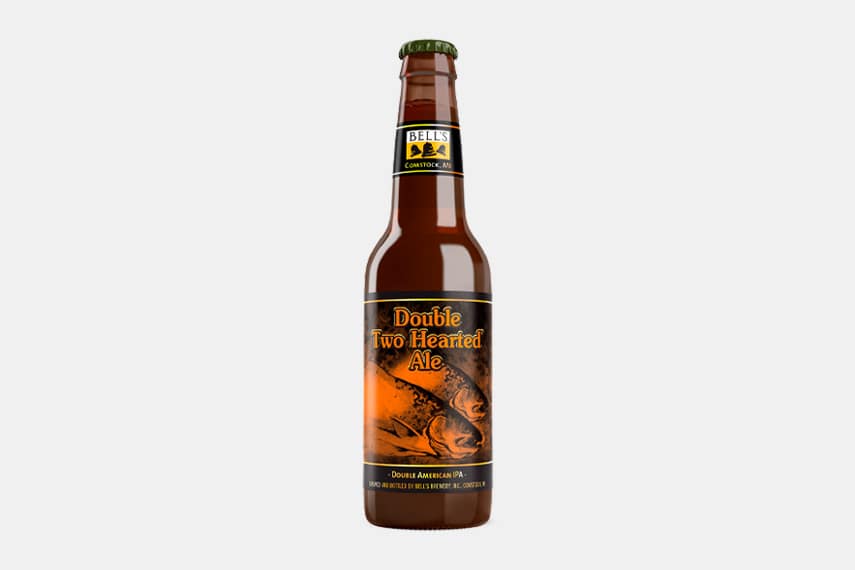 Bell's Double Two Hearted Ale
One of our favorite beers on the planet has to be Bell's Two Hearted — so, what could possibly be better than Bell's? Why Bell's Double Two Hearted, a double dose of everything you love about the iconic beer. Named America's number one beer according to a survey of homebrewers, Two Hearted has a ton going for it — and so does Double Two Hearted, an exceptional beer with two-and-a-half times the amount of Centennial hops used in the regular take on the style.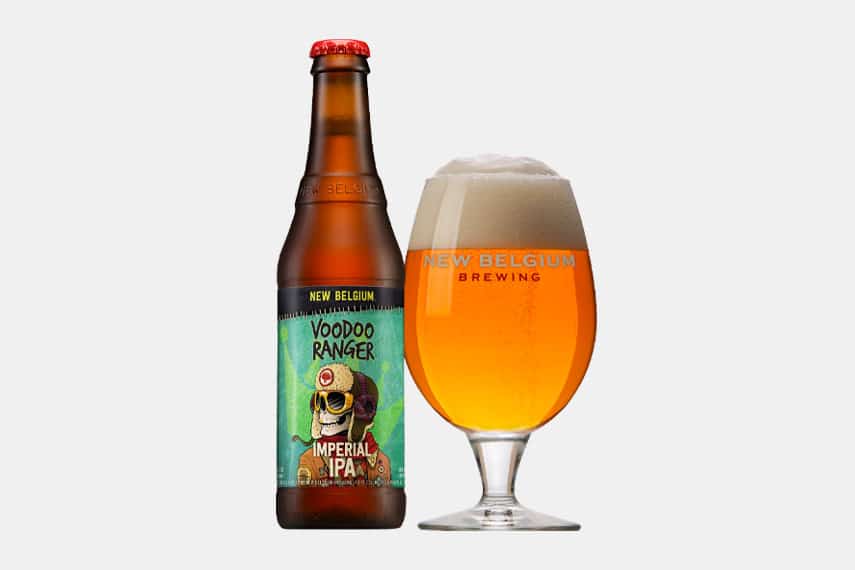 New Belgium Voodoo Ranger Imperial IPA
We're big fans of nearly anything New Belgium does, including the brand's iconic and long-running Fat Tire, an easily drinkable amber ale found around the country. But dig deeper into New Belgium and you'll find rich, well-crafted styles like the Voodoo Ranger Imperial IPA, a blend of citrus and fresh pine in terms of aroma and a 9 percent ABV that manages not to overpower thanks to the IBU rating of 70. It's an all-around great double IPA, make no mistake.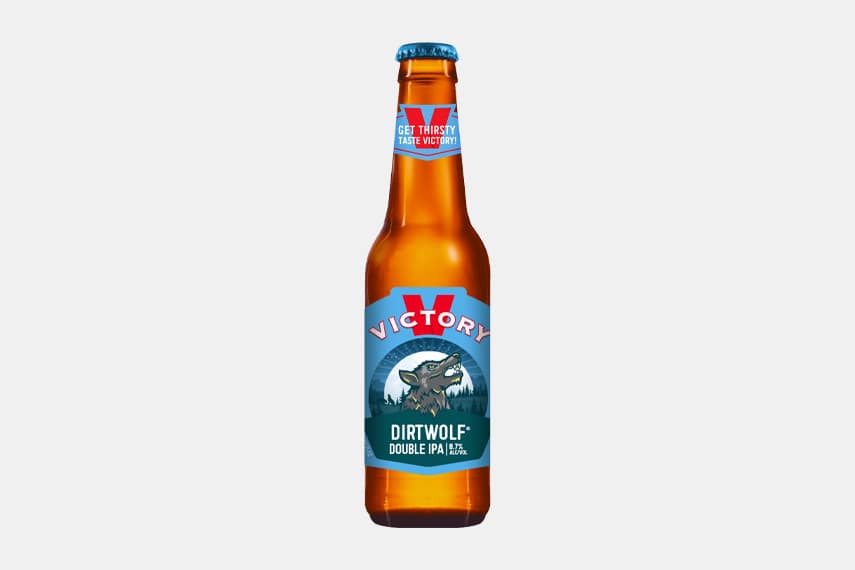 Victory Brewing DirtWolf Double IPA
Victory Brewing has made a name for itself thanks to its approach to uniquely drinkable, flavorful beers that manage to go down easy while leaving a lasting impression — take the Prima Pils, for instance, and add the Dirtwolf Double IPA to that list (yes, trust us). When you want to go heavier than Prima Pils, it's the right way to go about it. Dirtwolf features both Pils and Pale Crystal malts for a beer that packs a bite to go along with four varieties of hops (Simcoe, Citra and Mosaic among them).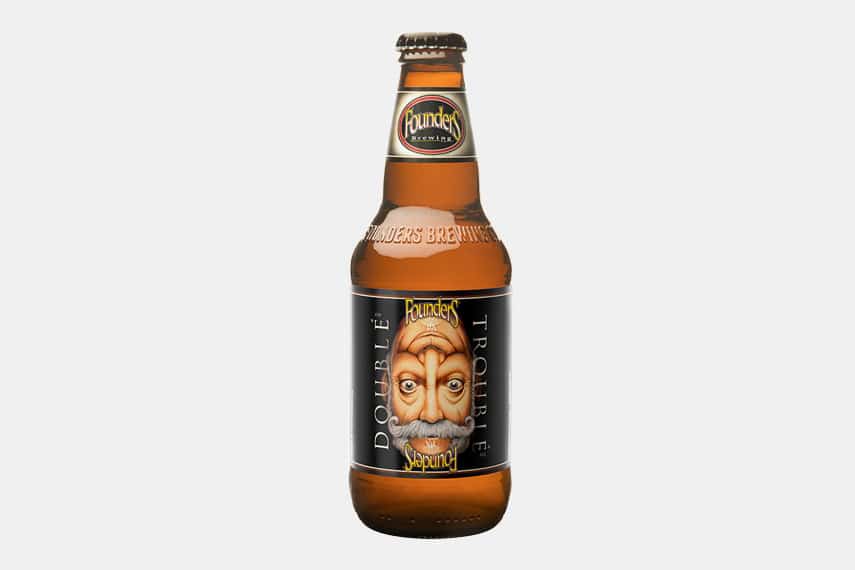 Founders Brewing Double Trouble Imperial IPA
It wouldn't be a list of the best double IPAs without some input from Founders Brewing, right? Michigan's own is perhaps better known for easily crushable styles like the fan favorite All Day IPA., but we can certainly get behind the stronger beers in its portfolio, like the Double Trouble Imperial IPA. Add a new favorite to your collection of Founders beers.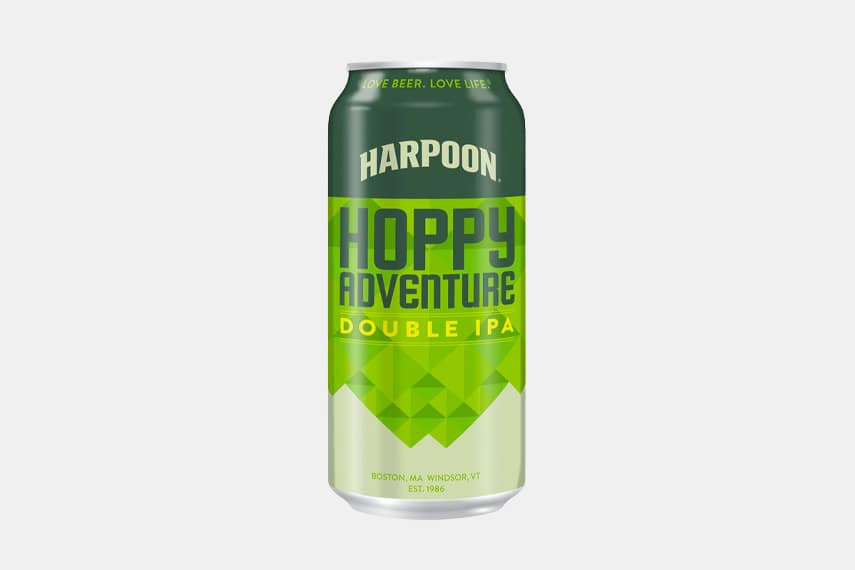 Harpoon Hoppy Adventure Double IPA
If you're a craft beer drinker in the Northeast — and perhaps even if you're not — you're familiar with Harpoon. From groundbreaking collabs with brands like Dunkin' Donuts (believe it), to regular beers that are anything but regular (like the Hoppy Adventure Double IPA), they're a brewery worth keeping an eye on, to say the least. The 7.8 percent ABV is more than agreeable compared to other (equally delicious) double IPAs on this list.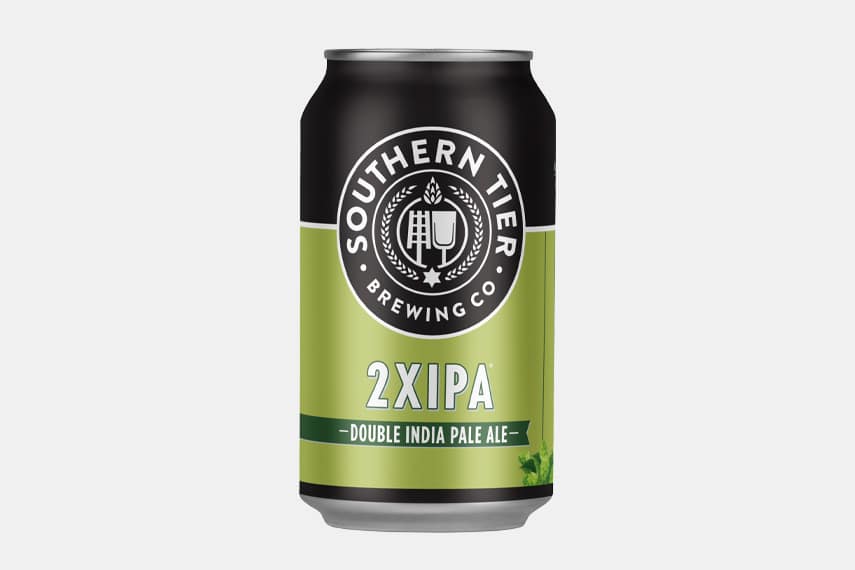 Southern Tier 2XIPA
Southern Tier Brewing has a way with hops, that much we know to be true. The brewery's IPAs are smooth and easy right out of a can, losing none of their flavor or power, and we'd expect nothing less from the 2XIPA from Southern Tier. It's a step up from the 2XIPA that the brewery first started making back in 2010 — to wit, they've added an astonishing amount of hops to the recipe, and it's all to the benefit of craft beer drinkers like yourself.
Disclosure: Clicking on these links and making a purchase may earn us a small referral fee, at no extra cost to you. Learn more here.
freestar.config.enabled_slots.push({ placementName: "gearmoose_leaderboard_btf", slotId: "gearmoose_leaderboard_btf" });