The 15 Best Fixed Blade Knives
There is no replacement for a good fixed blade knife. When your work goes into the wild, a fixed blade is often a better choice than a folding knife. They are more robust, more substantial, and can often be abused to a degree no pocket knife would ever be able to stand up to. A fixed blade knife can be a tool or, in a pinch, a weapon. Fixed blades are often the choice of soldiers, outdoorsman, and survivalists and is an essential for anyone going into the wild, or for when the wild comes to them.
We've waded through the countless knives on the market today to bring you this all-inclusive list of the 15 best fixed blade knives to consider adding to your arsenal today.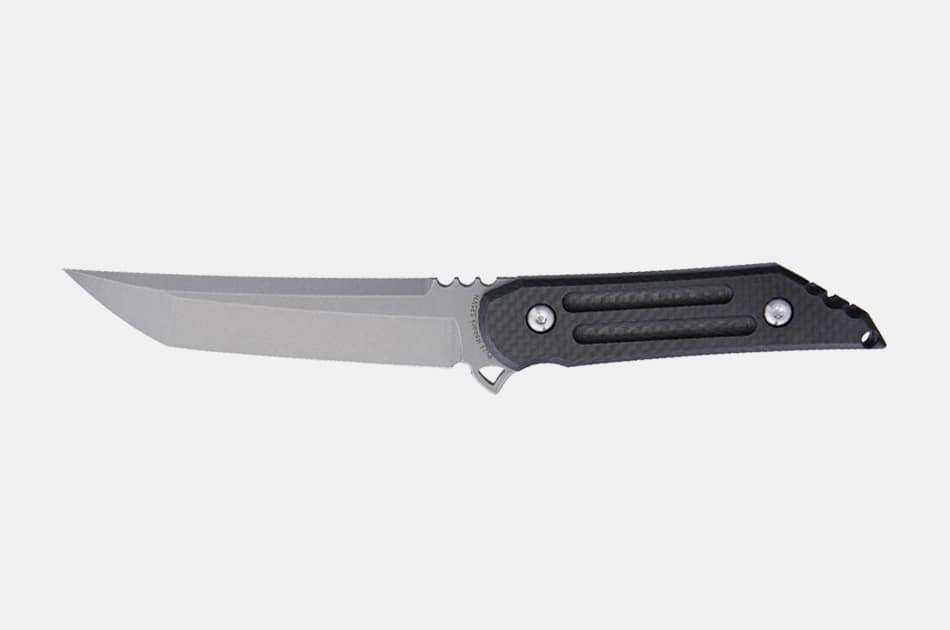 Hoback Knives Kwaiback
The Hoback Kwaiback from Hoback Knives is a modern take on a classic Japanese knife. The Kwaiback is a robust knife designed to be lightweight and quick to use. The Kwaiback has a 5-inch long blade made from a premium grade steel known as S35SVN. This durable steel is strong and chip resistant that's also capable of being ultra-sharp.

The Kwaiback has a tanto tip that will pierce through nearly anything. This weapon features an upward swept blade, and the combination of the tip and blade design makes this a very effective weapon.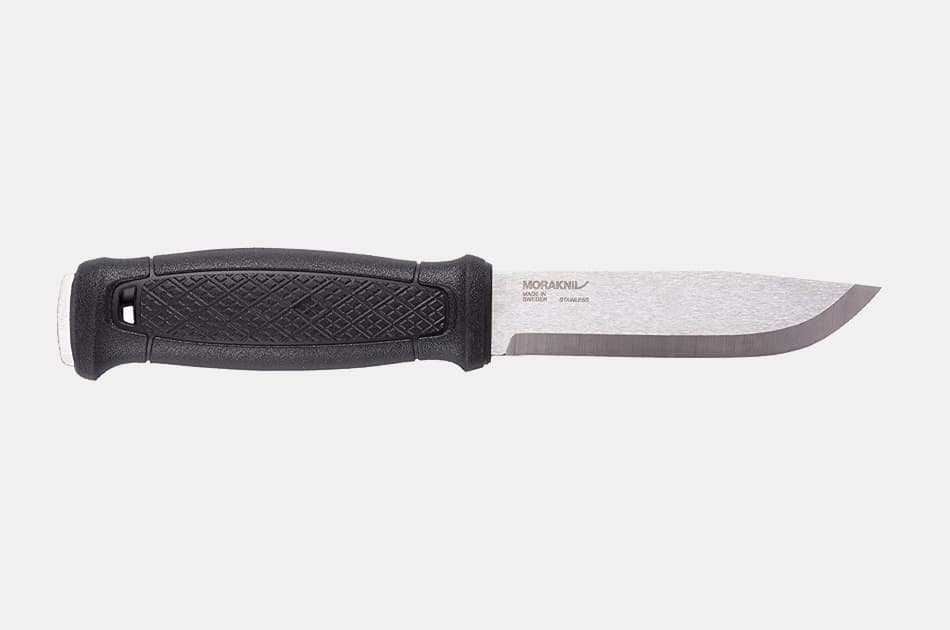 Morakniv Garberg
The Morakniv Garberg is a classic knife design made to be a pragmatic tool. It's simple, rugged, and comfortable to use. The Morakniv Garberg has a 4.3-inch blade that sports a full tang into the polyamide handle. The sheath is polymer, and the knife clicks in and holds on for the long haul.

If you want an extremely sharp blade, the Garberg's carbon steel blade is a great choice. It's rugged and chip resistant, as well as corrosion-resistant. The square-shaped spine allows you to strike fire steel with a sufficient spark-producing punch. The Garberg is a very simple knife that is perfect for hunting, fishing, camping, and as a take with you tool anytime you step into the wild.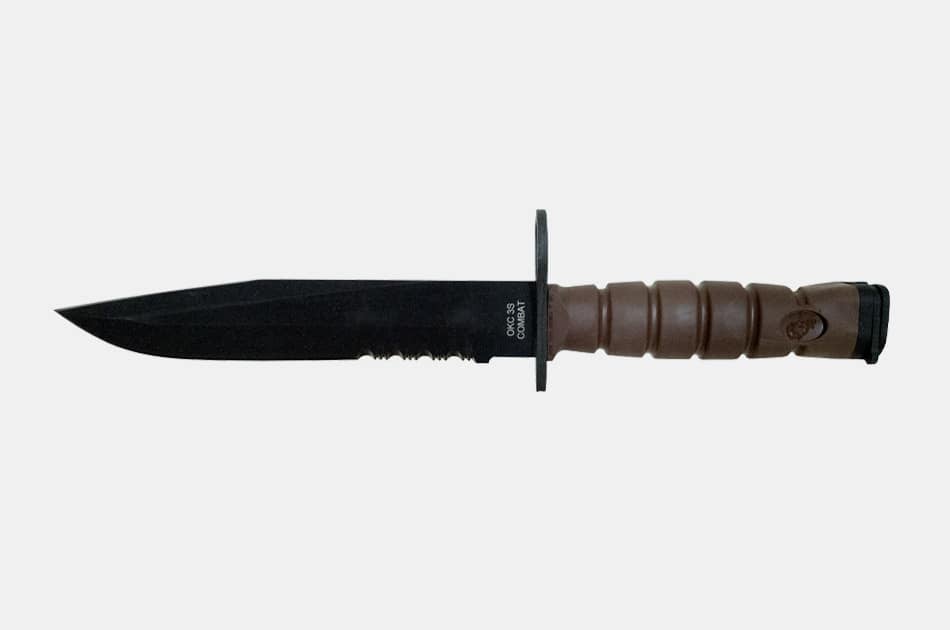 OKC-3S Bayonet Knife
The official knife of the Marine Corps is the OKC-3S, which is both a bayonet and a utility knife. The OKC-3S has a passing resemblance to the Marines famed KA-BAR, but it is thicker, heavier, and longer. While you may never need a bayonet, the knife's practical design makes it an excellent option for heavy work.

The OKC-3S bayonet features an 8-inch blade and has a full tang with a heavy-duty Dynaflex grip. It's big, thick and heavy. Marines can break anything, but it is rare to see a broken OKC-3S bayonet.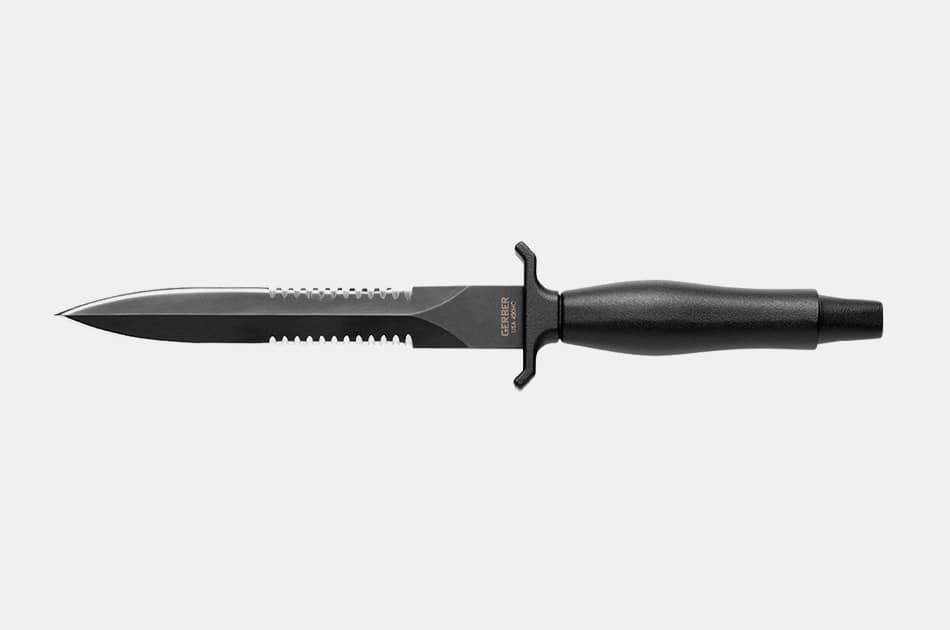 Gerber Mark II
The Gerber Mark II has some old school cool to it. The Mark II was first produced in 1966, and it found popularity with paratroopers and soldiers of fortune. The knife disappeared from production until recently. This dual blade dagger features a spear point tip and serrations on both sides of the blade.

The blade is 6.5 inches long, and the knife itself is 12.75 inches long. Shockingly, it weighs only 8 ounces. The handle is made from die-cast aluminum and the blade from 420HC. The Mark II is made to be a tactical knife, and its classic lineage gives it some provenance in the field.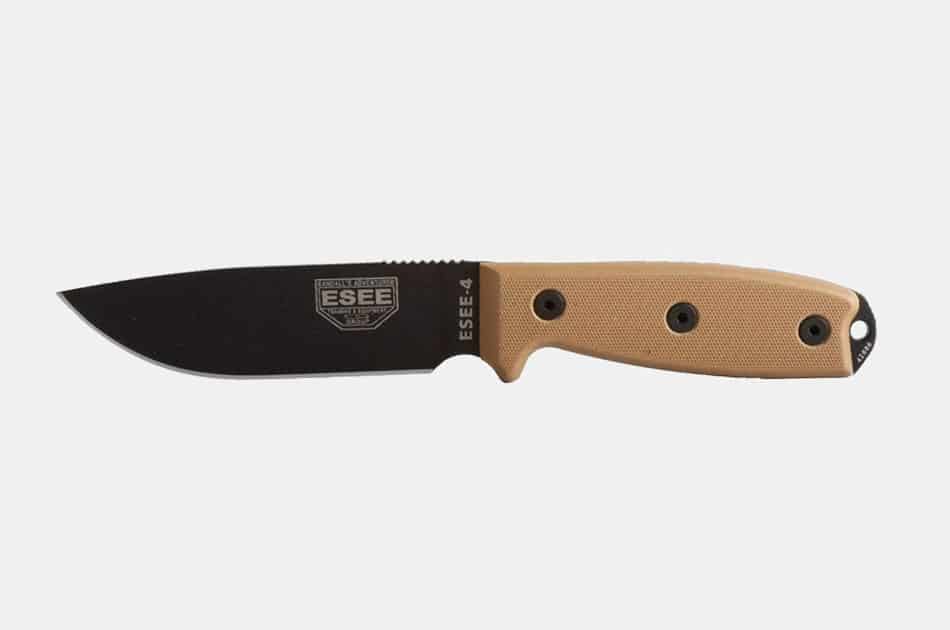 ESEE 4
As far as survival knives go, there isn't one more popular than the ESEE 4. Designed by a group of wilderness survival instructors, the ESEE 4 fixed blade is famed for its simplicity and durability. The 4 in ESEE 4 stands for 4 inches and that's the length of the blade. This full tang knife comes equipped with two micarta grip panels heavily textured for a good grip.

The blade is super thick and quite mighty. The ESEE 4 is a very well made and capable knife that is made from 440C steel and has a drop point tip for maximum versatility. You can baton wood, skin game, filet fish, and in a pinch defense yourself well with the ESEE 4.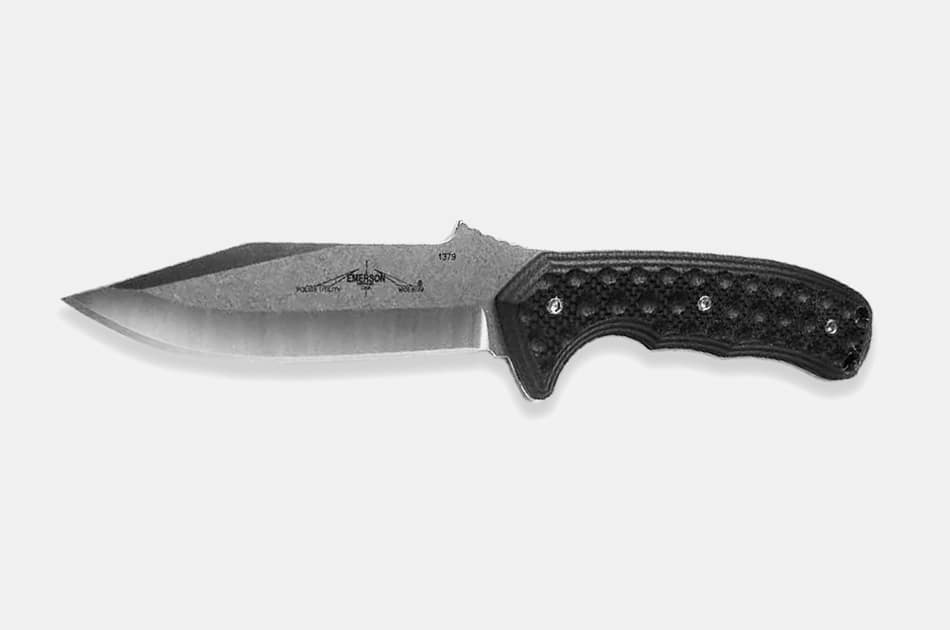 Emerson Police Utility Knife
The Police Utility Knife, or PUK, comes from Emerson ready to serve. Designed to be worn on the duty belt of law enforcement, the PUK offers users an exceptionally sharp 3.6-inch blade with an overall length of 8.5 inches and a weight of 5.5 ounces. This lightweight and thin 154cm knife has a full tang.

This sturdy steel is highly corrosion-resistant, holds an exceptionally sharp edge. It is a steel made for rough work. The PUK has aggressively textured G10 handles that cling to the hand with some real enthusiasm. The Puk is thin and lightweight so it adds barely any bulk to your duty belt, and could easily be carried concealed by your everyday Joe.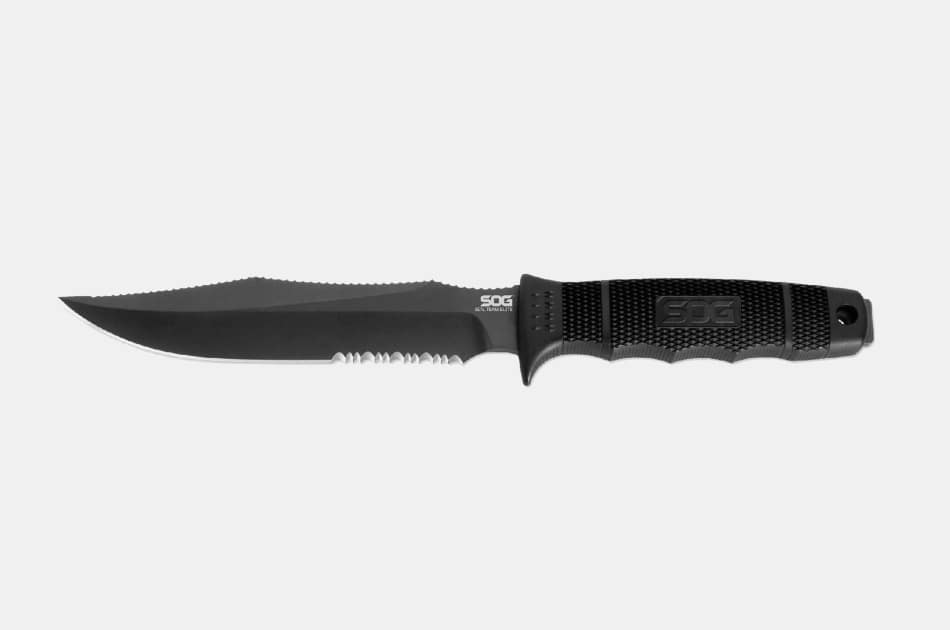 SOG SEAL Team Elite Knife
The SOG SEAL Team Elite is one of many knives derived from the original SEAL 2000. The SEAL 2000 the Navy SEAL knife for decades. The SOG SEAL Team Elite is made from ultra-tough, rust-resistant, and surprisingly sharp AUS-8 steel. It's perfect for guys who may or may not be swimming in salt water as a job.

The SEAL Team Elite has a versatile clip point blade and an extended portion of serration that's perfect for sawing and cutting thicker materials. The SEAL Team Elite is a big knife and sports a quarter-inch wide blade that is seven inches long. The SEAL Team Elite is over a foot in length but impressively only weighs 10.3 ounces. It's a mighty knife with a long heritage of service.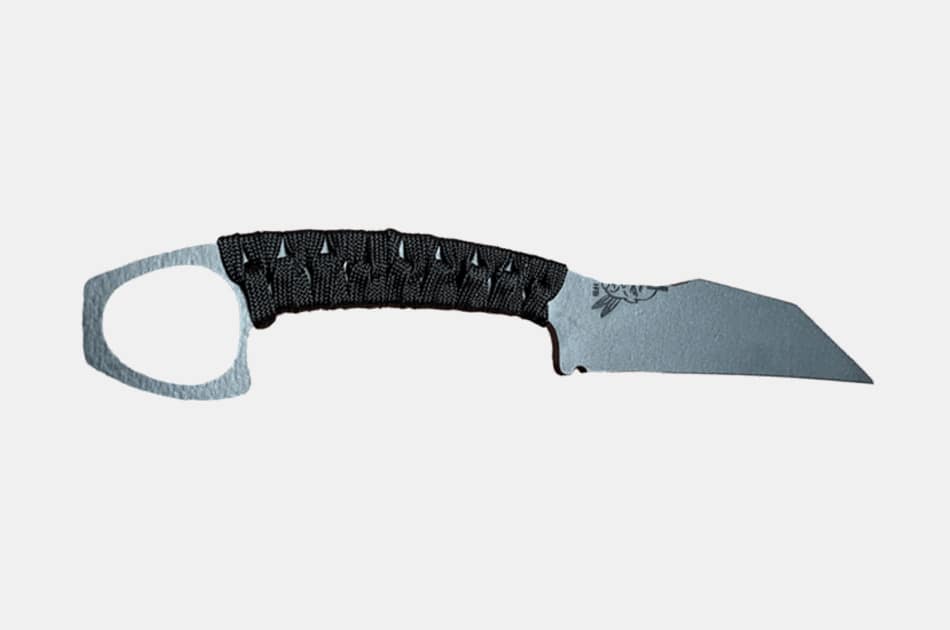 Half Face Blades SHPOS
Half Face Blades is owned by a former Navy SEAL who took the time he spent in service and designed some of the very best fixed blade knives and tomahawks on the market. The SHPOS is the choice of many armed professionals, and Joe Rogan even carries one when running.

The SHPOS is a brutal looking knife that is small enough for easy carry, but big enough for dangerous use. The SHPOS is 8 inches long overall with a 3-inch blade edge. It's a full tang knife that is designed to flat against the body or a plate carrier. The slight inward angle of the blade has no issues tearing through clothing and flesh.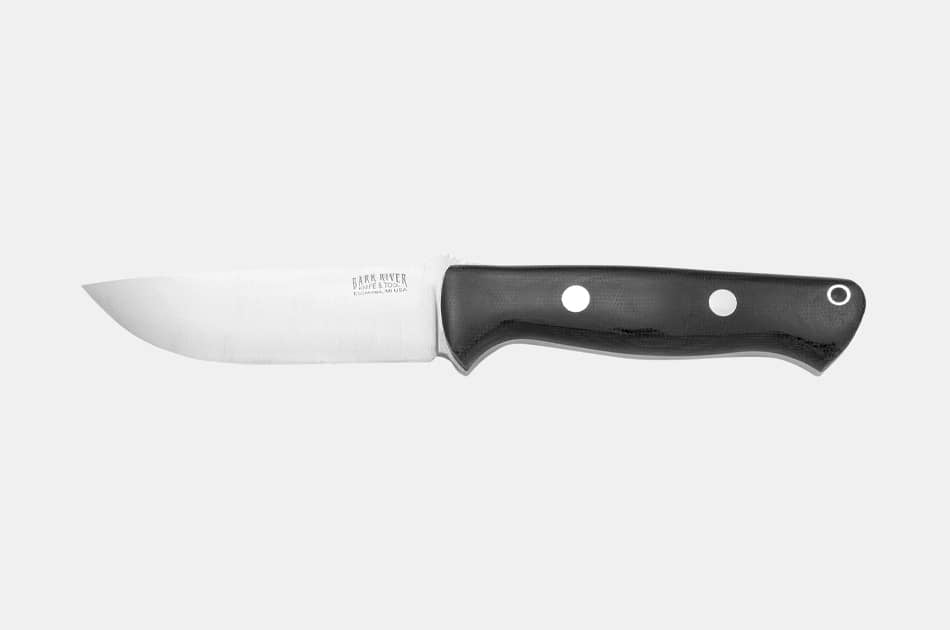 Bark River Bravo 1
The Bark River Bravo 1 isn't the flashiest of knives. It can be easily overlooked, but that would be a mistake. The Bravo 1 is the result of Bark River working with the elite Marine Corps Force Recon commandos to design the perfect knife for Force Recon. The Marines found the Bravo 1 to be nearly indestructible, and it's been serving with the Marines since 2007.

The Bravo 1's blade is a whopping quarter-inch thick. It's as if a powerlifter designed it. The blade is 4.25 inches long and slices and dices well above its weight. The Bravo 1 uses A2 steel that's heavily heat treated to ensure it's strong and durable. It's also incredibly sharp, and it stays sharp for a long time.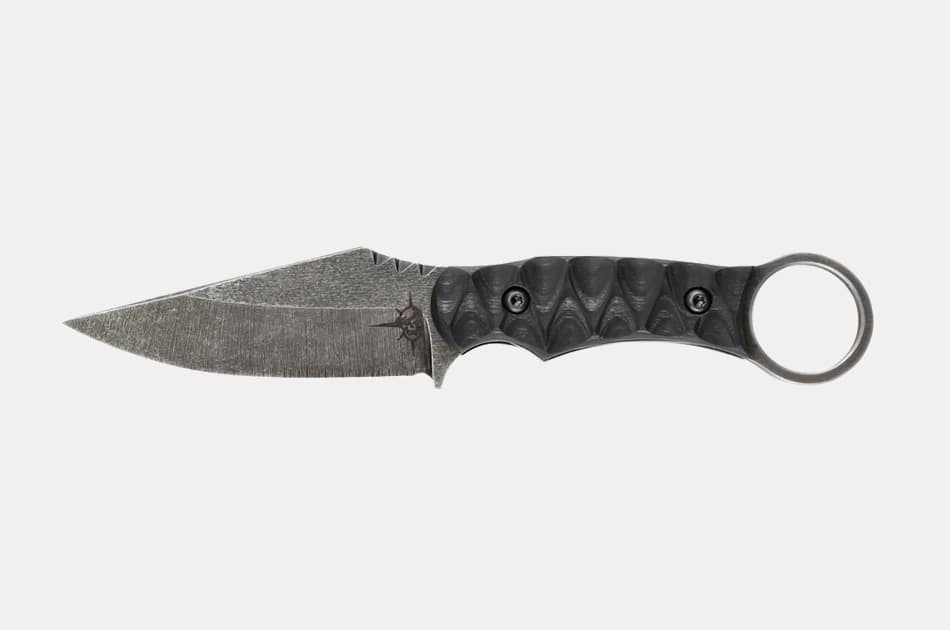 The Vandal by Toor Knives
What happens when you have two brothers, one a Marine and one an Army Ranger, come together to make knives? You get Toor knives and the Vandal. The Vandal is an 8.5-inch long knife with a 3.5-inch long blade. It's made from the stout and strong CPM 154 steel.

It works as a utility knife, a tool, and a last-ditch self-defense weapon. The Vandal has a retention ring to ensure it won't be dropped in the heat of the moment. The Vandal is designed by guys who've been there and done that, and it shows.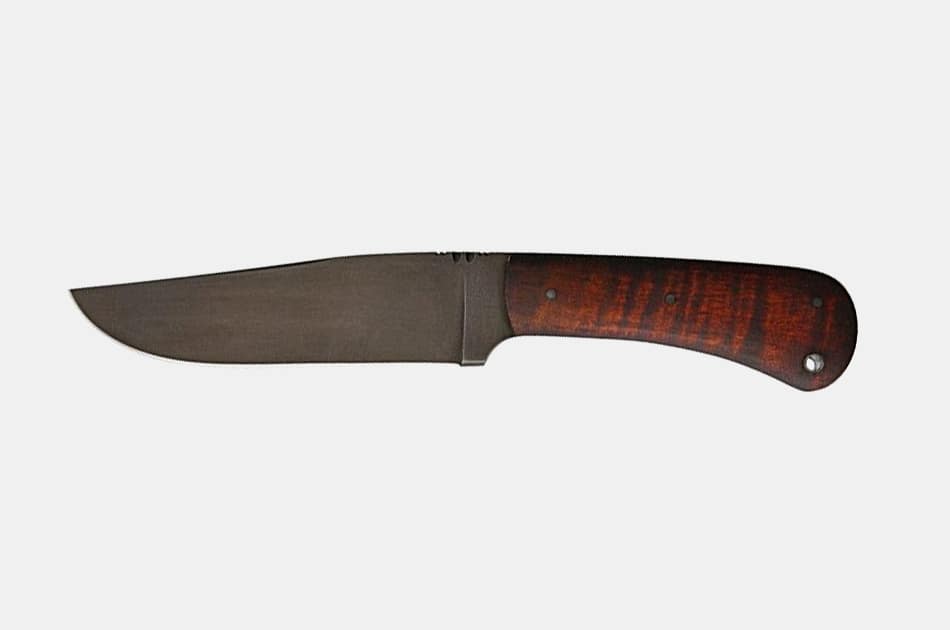 Winkler Knives Field Knife
Winkler Knives is a legendary company founded and fan by a legendary bladesmith. Winkler designed knives for the Last of the Mohicans, a tomahawk for SEAL Team 6, and numerous modern knives. The Field Knife is a mix of form and function. The blade is 80CrV2, which is a premium grade steel known for its strength and razor-sharp nature.

The Field Knife blends an old-school look, with modern function. It will last you forever, and it can be run hard every day without slowing down. The Field Knife is a comfortable heavy work knife that is perfect for camping, hunting, and adventuring. Dan Winkler's work is so famed among elite operators for a reason, the blades work, and they won't stop.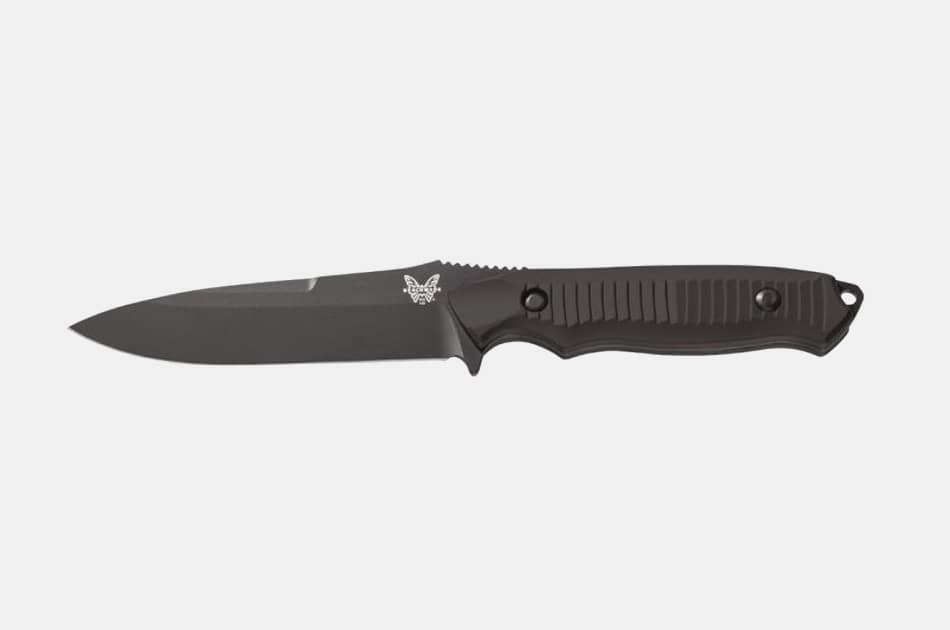 Benchmade Nimravus
The Nimravus is an ultra-modern fixed blade knife made from 154CM steel. This steel is rugged, durable, and resists rust without issue. 154CM is designed for heavy-duty industrial tools, so it shrugs off the typical work knives are put through. The Nimravus comes in either a drop point blade or a tanto. Tanto blades are perfect for penetrating deep and stabbing through nearly anything. The drop point is more versatile for chopping and skinning and better as a field knife.

The Nimravus packs a 4.5-inch blade and is 9.45 inches long. It's a full tang knife fitted with aluminum grips that are textured for a sure grip. The Nimravus is also surprisingly lightweight, and it's quite comfortable for all-day carry.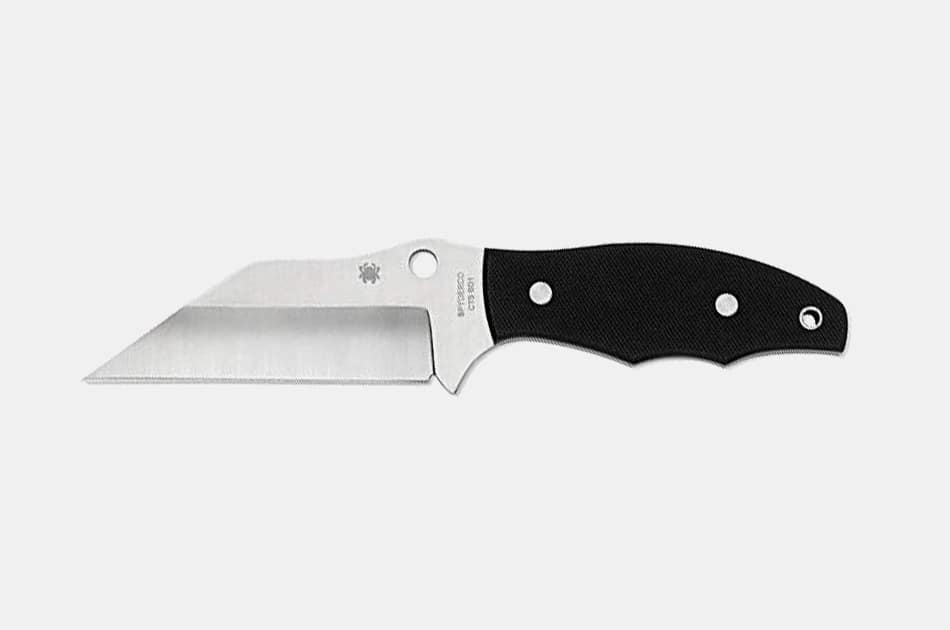 Spyderco Ronin 2
Spyderco is very well known for their folding knives, but the Ronin 2 shows how well Spyderco can do fixed blade knives. The Ronin 2 uses steel you may have never heard of. It's called CTS BD1 and is vacuum-melted stainless steel. What that means for you is that you get sturdy steel that gets razor-like with little effort.

The Wharncliffe blade gives you a long cutting edge with a balanced and lightweight knife. The blade is a full tang design that incorporates two G-10 grips. These grips are textured to make them slip-free. The Ronin 2 also comes with a G-Clip equipped sheath that allows you to carry the knife in just about any way you want.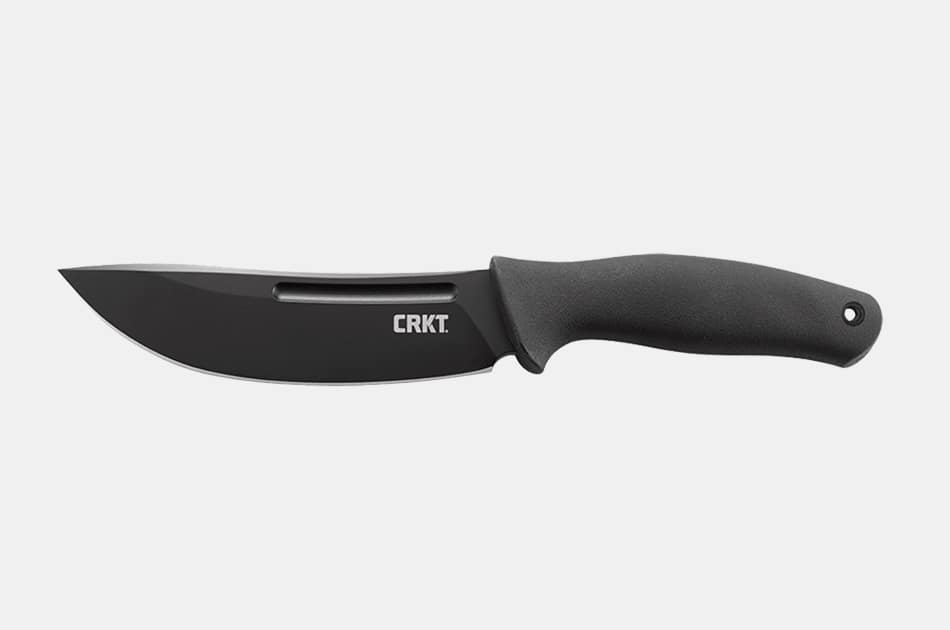 CRKT Humdinger
Columbia River Knife and Tool, or CRKT for short, makes some of the more unique knives on the market. They team up with notable martial artists, survivalists, and bladesmiths to bring you practical, but unique knife designs. Ken Onion designed the Humdinger, and this knife gives you as much cutting edge as possible in a 5.9-inch blade.

The big belly allows for precise and deep cuts, and the knife's long blade gives you plenty of weight for heavy-duty chopping. This field knife is at home with the hunter and camper, as well as the weekend warrior looking for an outstanding chopper.
Best Affordable Fixed Blade Knife:
Gerber StrongArm
A Fixed-Blade On A Budget
Finding an affordable fixed blade knife that isn't junk can be tough, but the Gerber StrongArm pulls it off. The blade is a simple 420HC steel that is rust-resistant and easy to sharpen. The knife has a full tang situated in a rubberized grip coated with a diamond texture. It's a comfortable and well made fixed blade.

The StrongArm has a 4/8 inch blade and a total length of 9.75 inches. It weighs right around 7 ounces and is very comfortable to carry. Speaking of carrying it has one of the best modular sheaths on the market. You can attach the knife vertically, horizontally, and it even comes with a MOLLE attachment.
Disclosure: Clicking on these links and making a purchase may earn us a small referral fee, at no extra cost to you. Learn more here.
freestar.config.enabled_slots.push({ placementName: "gearmoose_leaderboard_btf", slotId: "gearmoose_leaderboard_btf" });