The 10 Best Instant Cameras
Remember way back, before the days of the digital camera and cameras on smartphones, when you would take pictures on film, then drop them off at your local darkroom and wait a few days until they were developed? Of if you were in a really hurry, you could pay an exorbitant amount for speedy, 1-hour processing.
That is, of course, unless you had a Polaroid instant camera that spit out your photo and developed it in just minutes in front of your very eyes, like magic.  Sadly, those days are long gone…or are they? The instant cameras you loved as a kid are making a comeback as hip, retro alternatives to digital that offer instant gratification and the thrill of potentially botched shots.  Here are what we consider the 10 best instant cameras to consider adding to your collection today.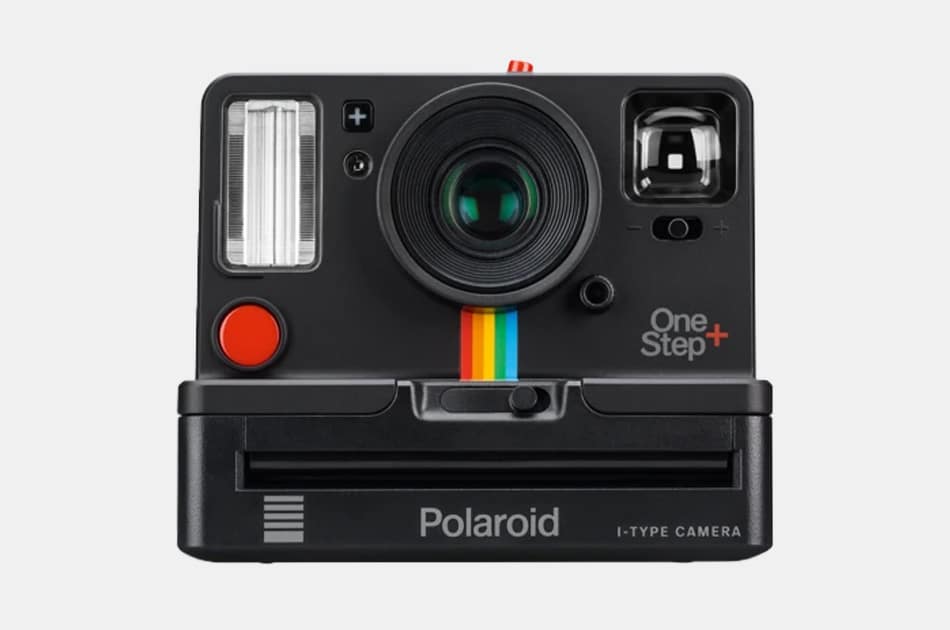 Polaroid OneStep+ i‑Type Instant Camera
The camera that started it all is back and better than ever, thanks to a variety of modern upgrades, but it's still sporting the iconic rainbow stripe you remember (choose from black or white models). Easily transition between portrait and landscape lenses with the flick of a switch, turn on the flash with one touch functionality when you need it, and enjoy the money-saving rechargeable battery. Even better, you can rely on automatic mode or connect via Bluetooth with your smartphone and use the Polaroid Originals app to control settings manually (exposure, timer, and more), ensuring the perfect snapshot every time.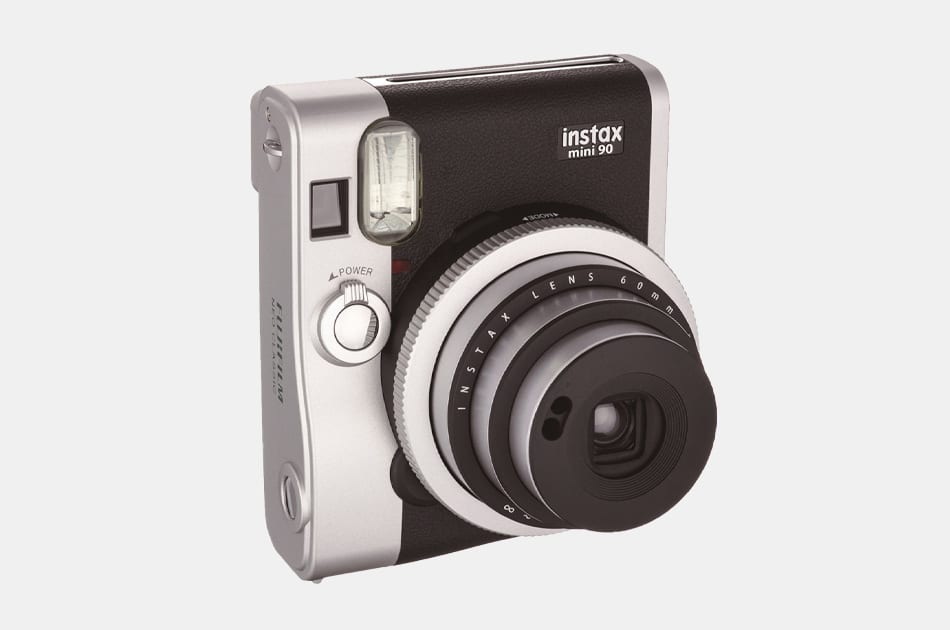 Fujifilm Instax Mini 90 Neo Classic Camera
This tiny camera is about 4.5×3.6×2.2 inches, so you can stash it just about anywhere on the go, from pockets and purses, to the cupholder in your car. The downside, of course, is that the photos it prints are small, too, at just about 2.4×1.8 inches. That's only big enough to fit one or two faces, with pics roughly the size of what you'll get from a photo booth. Still, the classic look in black, tan, or red is sure to appeal to hip millennials, and features like easy mode switching, high performance flash, and extended exposure offer up creative potential for unique snapshots.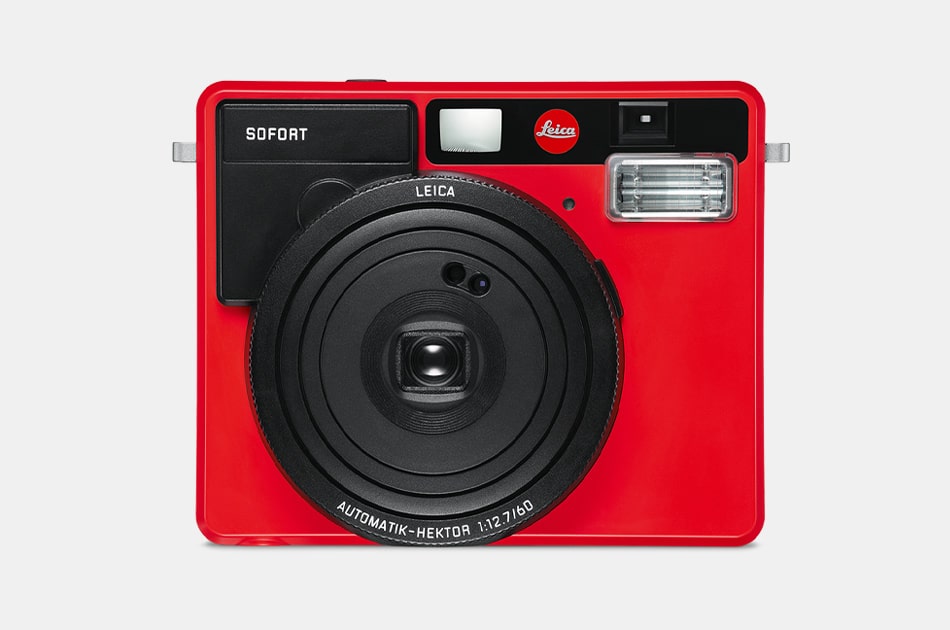 Leica SOFORT Instant Camera
Aside from the fact that the Leica SOFORT is bright red, which means you'll never have trouble finding it in a backpack or wherever it fell under the seat of your car, this camera offers a slew of handy features catering to newbies and pros alike. You can start out in automatic mode and let the camera do all the heavy lifting for you, or switch to modes like Selfie, Party, Sports, Action, Creative, and more for a variety of specialized results. Or, if you like to mess with settings on your own, you can manually adjust the exposure, flash, distance, and more for one-of-a-kind pics.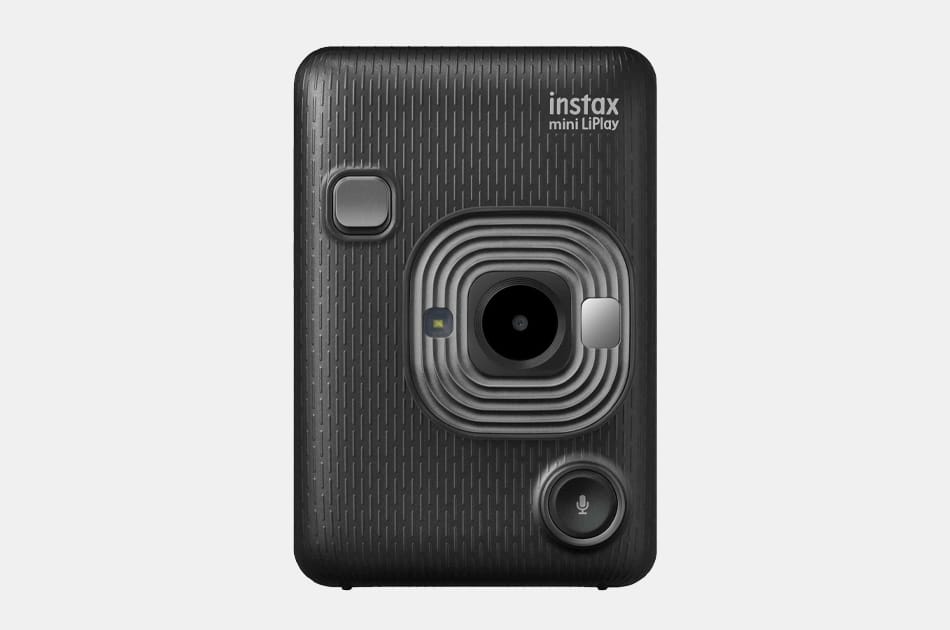 Fujifilm Instax Mini LiPlay Hybrid Instant Camera
Another offering from Fujifilm, this instant camera is altogether sleeker and more modern than the Instax Mini 90 (although images print out the same size for both models). You can choose from Stone White, Dark Gray, Blush Gold, or Elegant Black (with copper accents) and you'll also enjoy modern features common to digital cameras, including a display screen (as opposed to a viewfinder) and Bluetooth access that delivers remote adjustments and shooting capabilities. Print images in about 12 seconds and add a voice message to photos that prints out as a QR code on pics, so you can elevate your ability to commemorate a moment.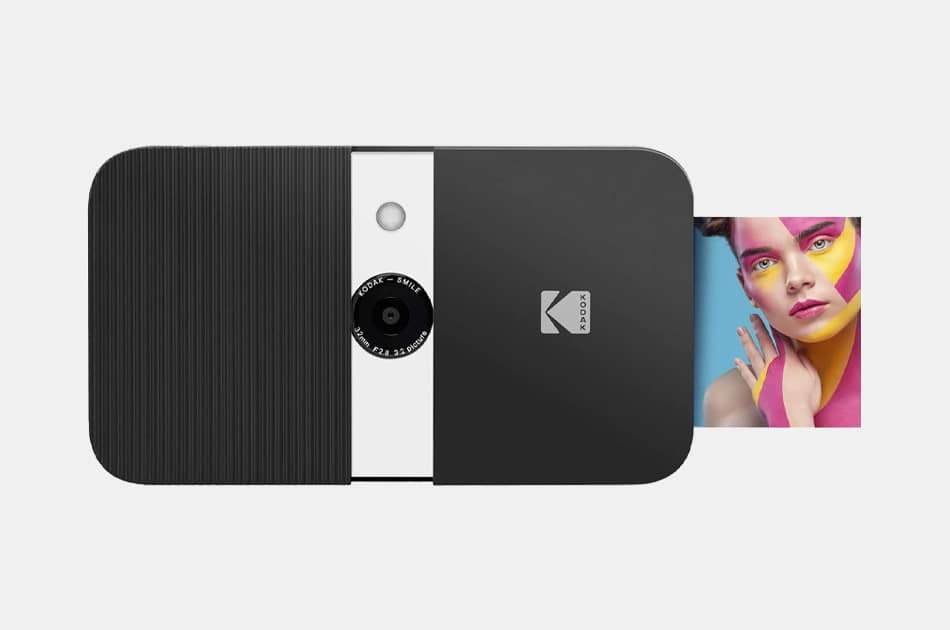 Kodak Smile Instant Print Camera
Kodak has long been a contender in the camera world, ever since the first Kodak box camera hit the market back in 1888 (the entire box had to be sent in to develop the film and reload paper). Today, you can do it all in a flash, so to speak, with the tiny Kodak Smile Instant Print Camera, featuring an LCD viewfinder display, a micro USB charging cable, a micro SD port, and the ability to spit out 40 2×3 sticky-back prints on a single charge. Edit with color filters, borders, and photo booth mode before you print for polished pics.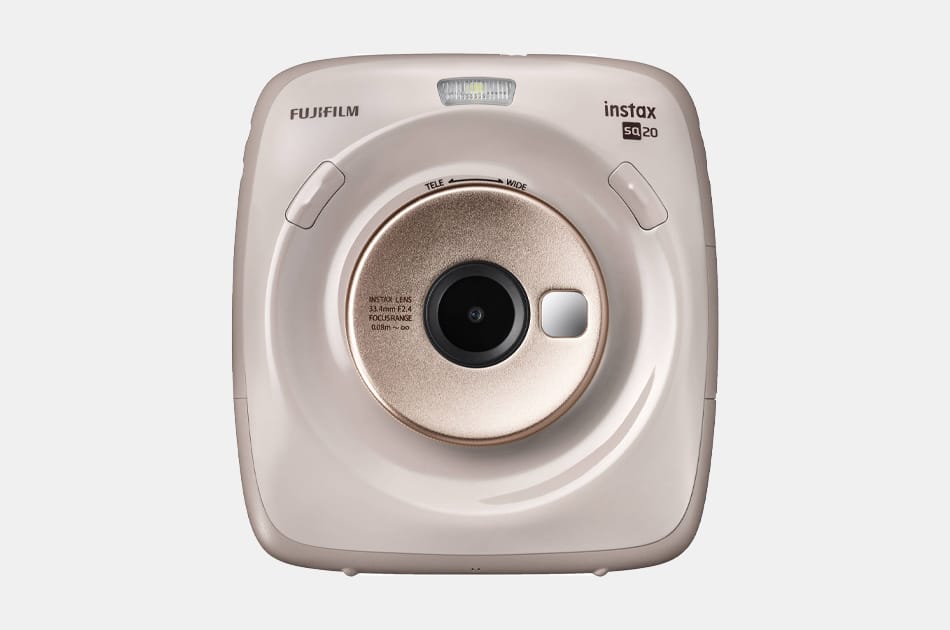 Fujifilm Instax Square SQ20 Instant Film Camera
Another offering from the Instax line, the Square SQ20 still only creates images of about 2.4×2.4 inches, but it offers some appealing reshoot and editing features that allow users to express greater creativity. It starts with the ability to shoot, reshoot, crop, and apply filters to images (still or moving). Use the mirror next to the lens to ensure perfect selfies. You can also shoot up to 15 seconds of video to grab the best frame in a series. Create a 4-photo time shift collage, make a double exposure from two selected frames, split images, and more. Internal memory holds up to 50 photos, or add a micro SD card.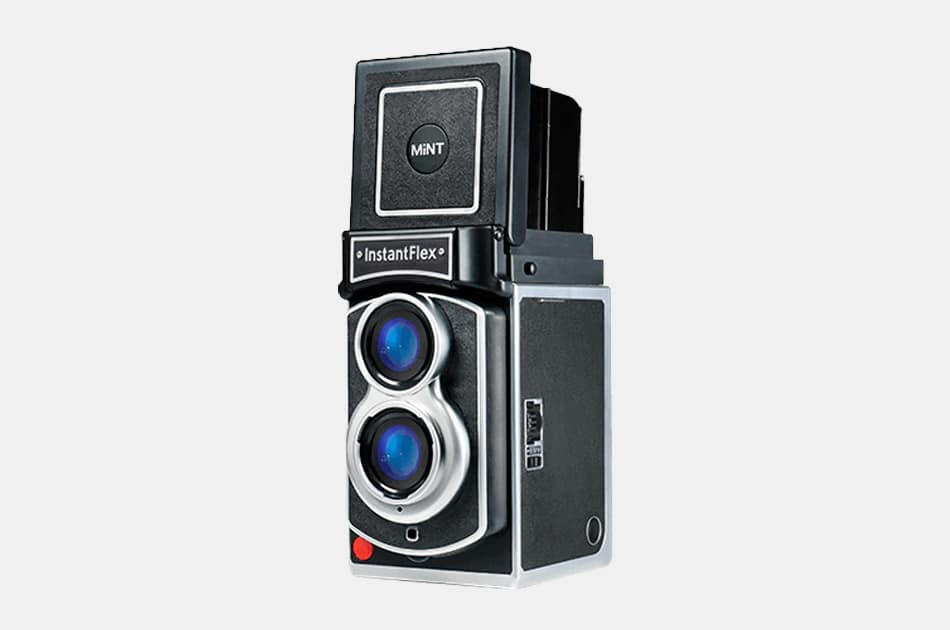 InstantFlex TL70 2.0 Instant Film Camera
If old twin-lens cameras of the Kinaflex variety float your retro boat, you're bound to love the look of the Mint InstantFlex TL70 2.0, which features the vertical, twin-lens design, complete with a pop-up top that reveals a top-down viewfinder.  Answers the question, "What if I combined twin lens with instant photography?" The 2.0 offers a brighter viewfinder and large magnifier for clearer framing, and those who like to manually adjust will enjoy aperture control (not common in instant cameras).  Compatible with Fujifilm Instax Mini Film. If squinting through a tiny viewfinder isn't your bag and you want a rig that looks old-school cool, this is the instant camera of your dreams.
Lomography Lomo'Instant Camera
This pocket-sized instant camera comes in old-school in black, silver, deep red, or sporty green.  It offers a fully automatic shutter that you have the option to adjust so you always get the exposure you prefer.  Click-and-stop focusing is a cinch to master; switch your flash to on, off, or auto with ease; and layer shots for a truly creative final frame.  Add color gel filters for a fun finish. Upgrade your kit with extras like a tripod and lenses (wide-angle, close-up, fish eye, etc.) to expand your options for creative expression.  Best of all, it works with Fujifilm Instax Mini Film.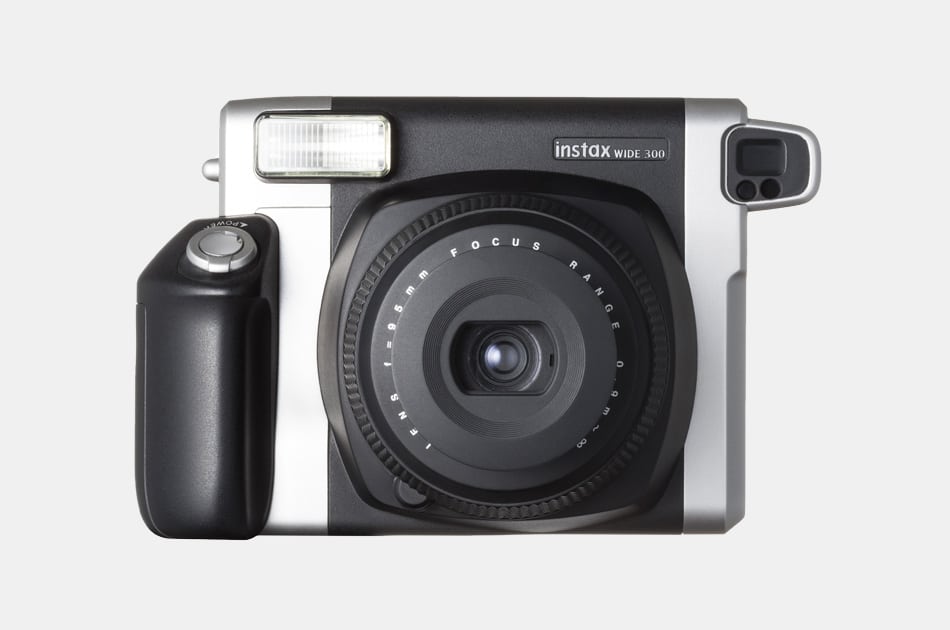 Fujifilm Instax Wide 300 Instant Film Camera
You've probably noticed by now that there are quite a few Instax cameras on this list, and it isn't by happenstance.  Fujifilm makes really great instant film cameras –it should come as no surprise, considering they've been in the biz since 1934.  This one spits out slightly larger images than the others, with a frame size of about 2.4×3.9 inches, allowing for wide shots (as the name implies).  Go wide for group shots or use the close-up lens to capture a single subject. Choose lighting options from low light compensation to flash photography, and add a tripod for perfectly framed snaps.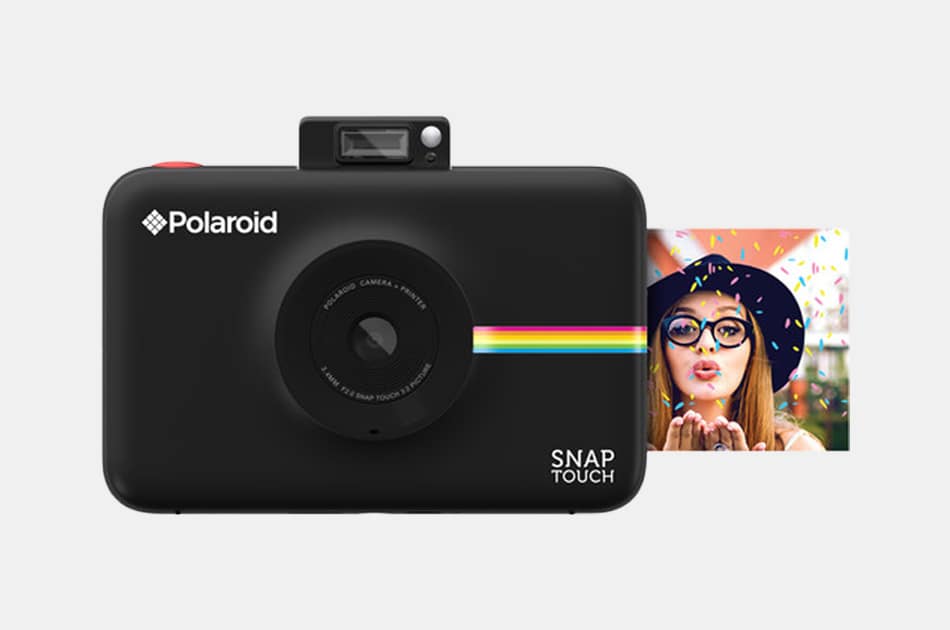 Polaroid Snap Touch Instant Digital Camera
Although this instant camera lacks the triangular appeal of old-school Polaroids, it does have the signature rainbow stripe, and it comes in black, white, red, pink, purple, and blue, so everyone can pick their favorite shutterbug variation.  The 3.5-inch LCD touchscreen display offers familiar functionality for the digital generation. Photo booth and burst modes are fun, as are filters, borders, and digital stickers. Use the selfie mirror and auto timer to ensure picture-perfect snaps and add a micro SD card of up to 128 GB for image transfer, so you can save your faves and make copies for friends.  Bluetooth connects you to the Polaroid Originals app.
Disclosure: Clicking on these links and making a purchase may earn us a small referral fee, at no extra cost to you. Learn more here.
freestar.config.enabled_slots.push({ placementName: "gearmoose_leaderboard_btf", slotId: "gearmoose_leaderboard_btf" });