The 12 Best Bluetooth Trackers
Let's be honest – we've all got a lot of stuff, and it only seems to keep multiplying. It used to be that missing keys sent you scurrying around the house in a mad dash each morning, but nowadays you have to search high and low for smart phones and tablets, wallets and purses, dog leashes and poop bags, your kid's favorite toy, and myriad other things before you can leave the house. When did our lives get so complicated?
While paring down on the amount of stuff you carry is never a bad idea, there are always going to be EDC things you simply can't do without. The good news is, there's one more thing you can add that will actually help you to locate all the stuff you're looking for: a Bluetooth tracker. These diminutive devices are designed to slide stealthily onto a keyring or into a wallet, but send a tracking signal that allows you to remotely determine the location of whatever it is you've lost. Which bluetooth tracker is right for you? Here are the 12 best.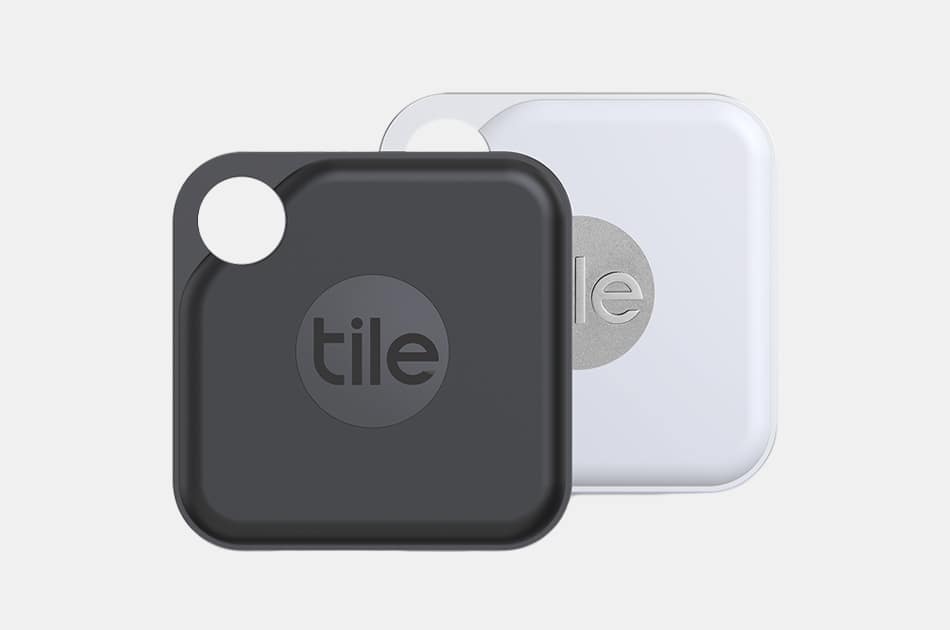 Tile Pro Tracker
Probably the best-known name in Bluetooth tracking devices, Tile has revolutionized the way we find often misplaced goods. Flat and unassuming, these tiny trackers are about 1.6×1.6 inches and have a range of 400 feet, a loud ring, and app capabilities that allow you to locate things with your smartphone. They're also durable and water resistant, and they easily slip onto key rings, into wallets, or even on a pet's collar or leash. Tile Pro Tracker comes with a 1-year replaceable battery.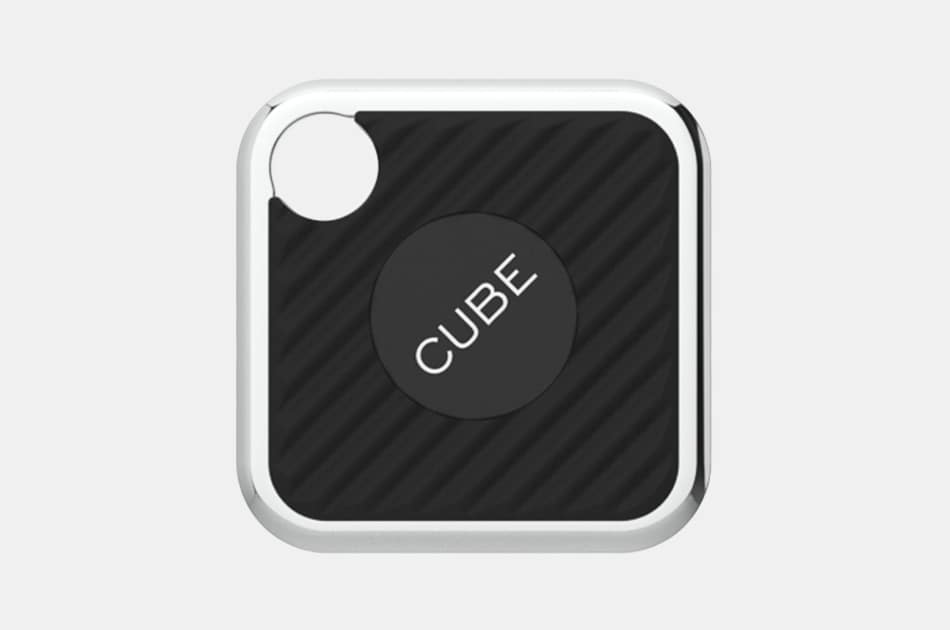 Cube Pro Tracker
Tile is aptly named. Cube, not so much, since it's actually flat. Still, that's a selling point, since you can hardly fit a cube in your wallet or on your keychain. It features a range of 200 feet, plus the app stores the last known location of your tracker when you exceed this range. It also allows for crowdsourcing, so if anyone with the app comes into range of your device, you'll be notified. This is pretty nice if you've lost, say, your dog.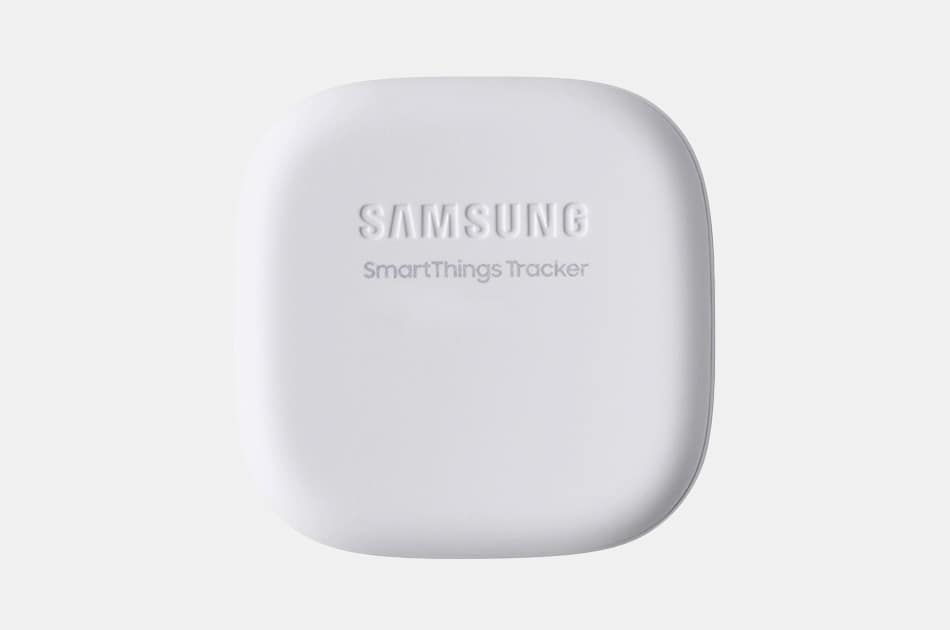 Samsung SmartThings Tracker
This smart tracker markets itself a little differently thanks to broader tracking capabilities. While you can certainly use it for stuff, it's ostensibly meant to track things that move, including kids and pets, for example. Not only can you receive notifications when it exceeds set geofencing zones (like if your dog jumps the fence), but kids can activate the device when they need a pickup, say after school, and you'll be able to pinpoint their location. Track and locate what matters most with live tracking from Samsung.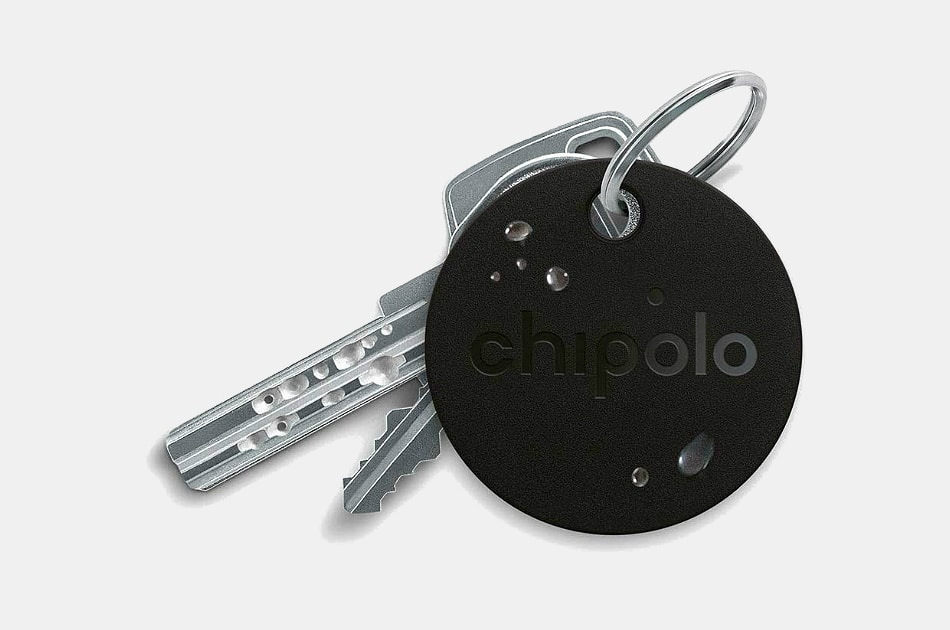 Chipolo Plus
It looks like a poker chip, it's water resistant to IPX5 standards, and it's apparently the loudest Chipolo tracker available. It's also about the size of a half dollar coin, so it fits on a key ring or in a wallet without adding undue bulk. Ring Chipolo from your phone or vice versa. In other words, if you have one, you can find the other, within a 200-foot range. The addition of voice control makes it all too easy to use.
Tile Mate
Another offering from Tile, the Mate model has a shorter range than the Pro Tracker, at just 200 feet, but you still shouldn't have to wander around the house long to find what you're looking for, unless you live in a castle. Another notable difference is size – it's just under 1.4 inches squared – and you'll save about $10 on the purchase price of a single unit. You'll still get water resistance, a loud ring, and a 1-year replaceable battery, as with other Tile products.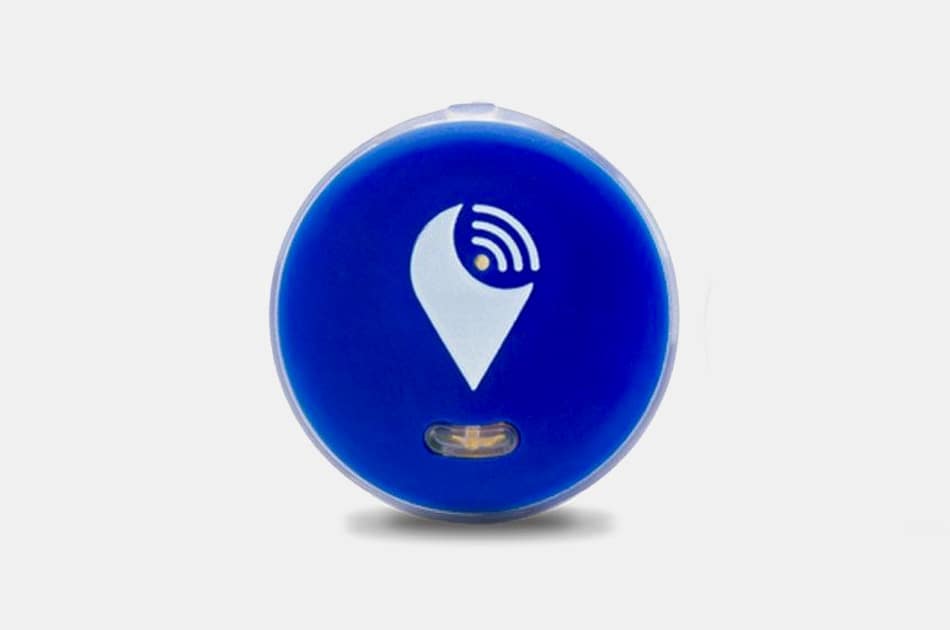 TrackR Pixel
At approximately the size of a quarter, this might be the smallest Bluetooth tracker on the market, and it's pretty user friendly. All you have to do is download the app, attach your tracker to whatever you lose most frequently – your keys, the remote, your kid's backpack, etc. – and then tap the app when you want to find stuff. You can make it ring even in silent mode, locate it visually with flashing LED lights, and see where it is on your handy tracking map, within a 100-foot range.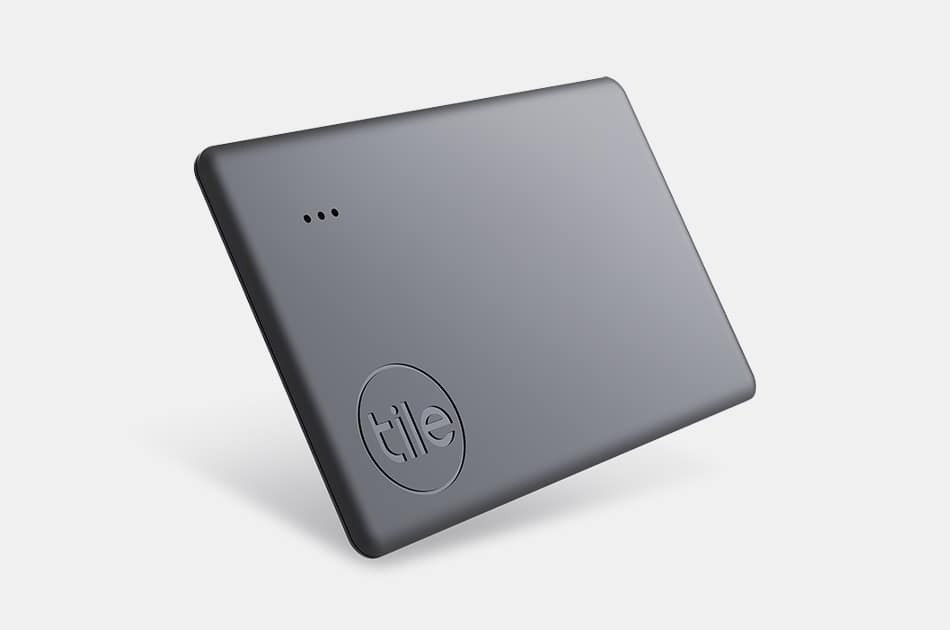 Tile Slim
Yet another Tile product, the Slim model comes with some neat bells and whistles. While the range is only 200 feet, you will enjoy an ultra-thin case (about as thick as two credit cards, with dimensions of 3.4×2.1 inches) that can easily slide into a wallet or passport case, or attach to devices like tablets, laptops, or luddite paper notebooks. Unlike some other Tile products, the battery is not replaceable, but for just under 30 bucks, you'll get a built-in, 3-year battery.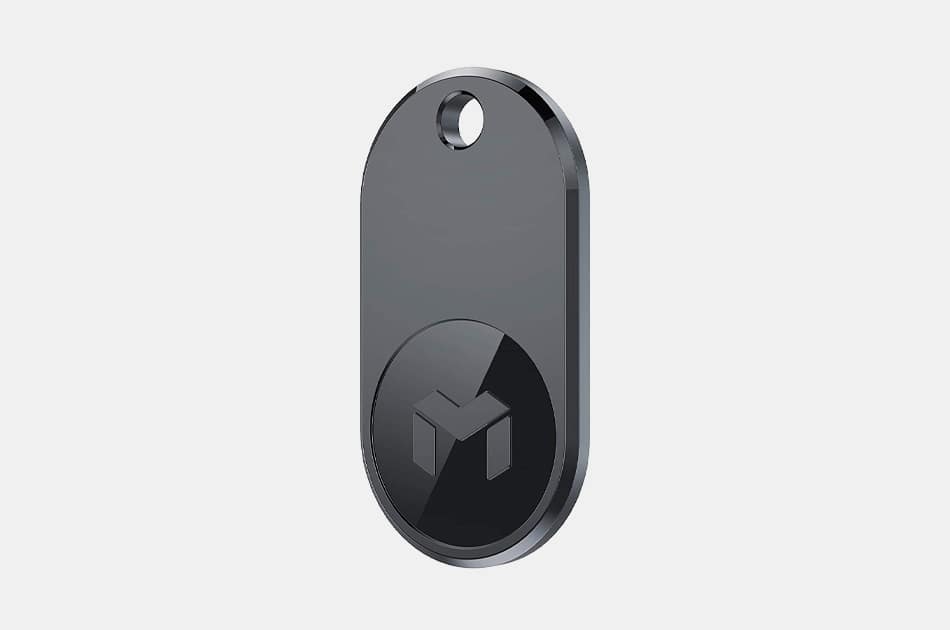 Mynt ES Tracker
This wafer-thin Mynt features enhanced performance and energy efficiency thanks to a powerful new chip and embedded search algorithms, along with an 80-decibel volume and a new acoustic chamber to enhance sound quality. Find things with an alarm, by last known location, or with the community tracking features. It's better than a trail of breadcrumbs, and it comes with an eco-friendly replaceable battery that lasts up to a year. Find your keys, your phone, or even your parked car in a crowded lot.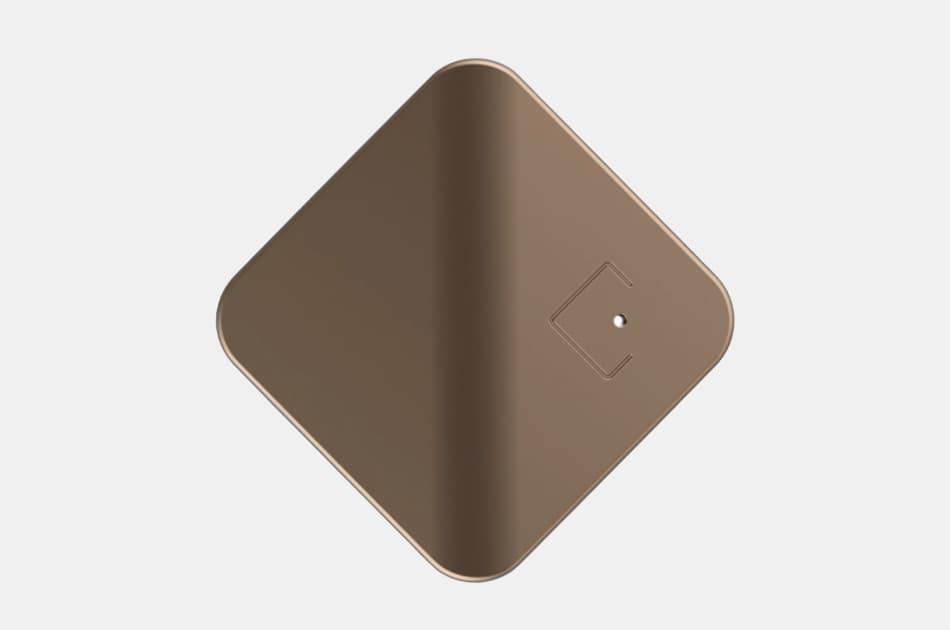 CubiTag Bluetooth Tracker
Unlike most flat trackers, CubiTag is irregularly-shaped. While this certainly differentiates the look of the tracker, it does make it virtually impossible to stick it in a wallet. However, it will hang on purses, backpacks, keychains, your rearview mirror, and pretty much anything else. It's tough and durable, thanks to IPX5 water resistance and protection from the intrusion of dust. Integrates with smart home devices like Alexa and features Bluetooth 5 technology for 2x speed, 4x range, and energy-efficient operation.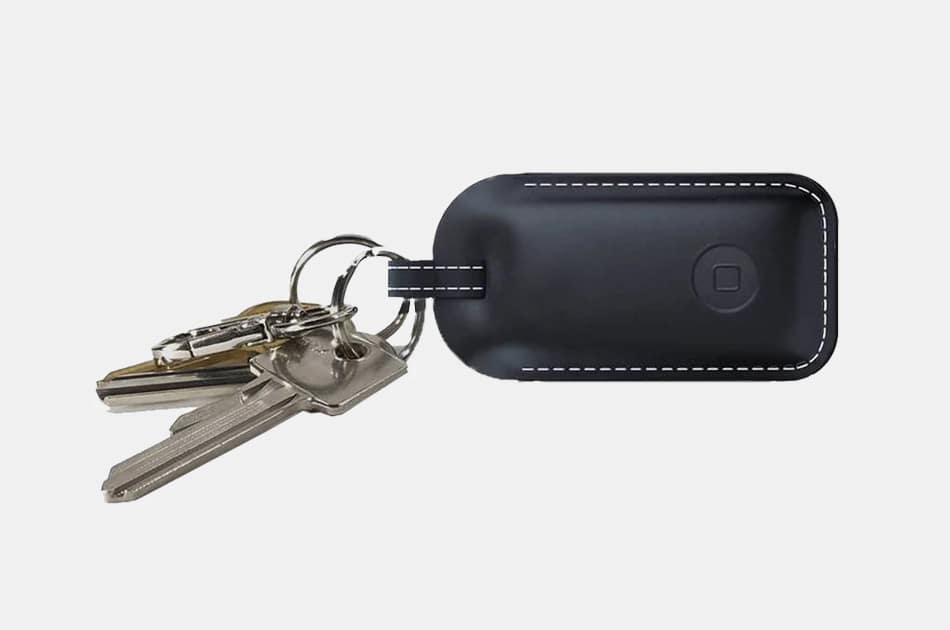 Safedome Key Finder
Safedome trackers come in a variety of sizes, from wallet-friendly, card-type products, to keyring trackers, to coin-sized minis that slip into luggage. The major benefit of these devices is the option to customize alerts and reminders. Set up devices in your app so you can click the purse, key, bike, laptop, or other icon to quickly locate individual trackers. Then use "ring to find" or last known location (for items out of range). Set up alerts so you know when you've left something important behind.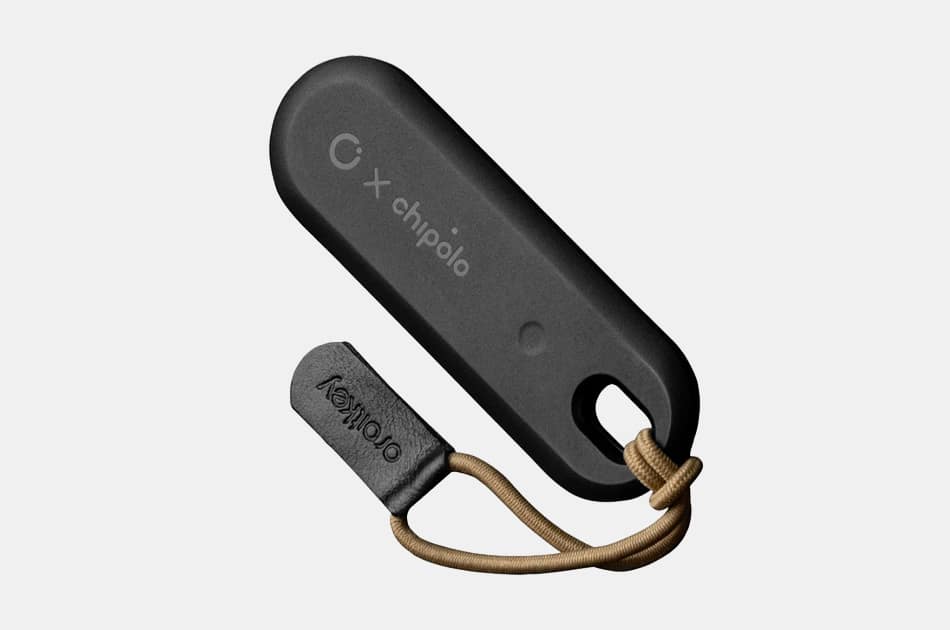 Orbitkey x Chipolo Tracker
At about the size of a key, this oblong tracker is a perfect add-on to your average keychain, or pretty much anything else you want to track, and it definitely tucks inside any Orbitkey key organizer, as well. It features a replaceable battery, a loud ringer that locates your tracker with your phone (and vice versa), and your app connects to the Chipolo community to send you tracker location updates when other users come in proximity. You can also use the tracker button to snap pics with your phone camera.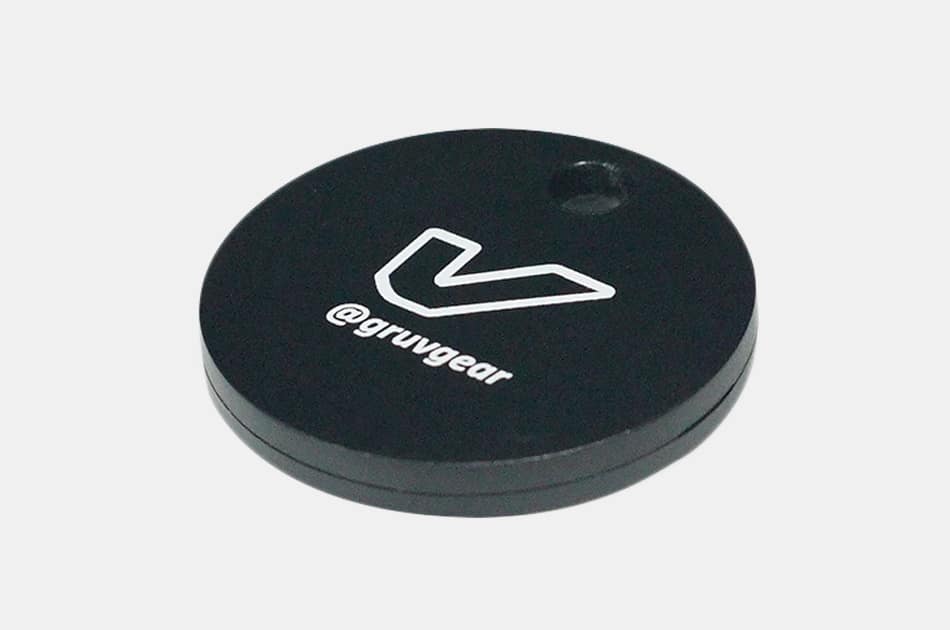 Gruv Gear Bluetooth Tracker
Tiny and discreet, this coin sized tracker pretty much does it all with easy click or voice functionality, compatibility with Alexa, Siri, and Google Assistant, range alerts, community search functionality, and phone alerts even when your phone is set to silent mode. The replaceable battery lasts nine months, it works with iOS or Android, it has a range of 200 feet, and it rings at 92 decibels, so it should be pretty easy to find. Works with the Chipolo app.
*Clicking on these links and making a purchase may earn us a small referral fee to keep this site up and running efficiently. Learn more here.
Disclosure: Clicking on these links and making a purchase may earn us a small referral fee, at no extra cost to you. Learn more here.
freestar.config.enabled_slots.push({ placementName: "gearmoose_leaderboard_btf", slotId: "gearmoose_leaderboard_btf" });