The 10 Best Men's Sunglasses Under $50
Nothing says summertime cool like throwing on classic wayfarer sunglasses or a sporty pair of polarized shades. The right sunglasses can complete any outfit and follow you well into fall, or you can stock up on several pairs so you have choices for different ensembles or occasions, if killer style is priority number one.
Of course, your sunglasses can do a lot more than just make you look spectacular. They could (and should) protect your eyes from the sun's harmful UV rays. It's a well-known fact that the sun can damage your skin, causing sunburns, speeding aging, and potentially leading to skin cancer down the road. This is why you wear broad-spectrum sunblock.
What about the damage the sun can do to your eyes? Long-term exposure could contribute to cataracts, macular degeneration, and more. In other words, you need a pair of kick-ass glasses (or three) to protect your most-used sensory organs, and yeah, make you look amazing in the process. For those on a budget, here are the 10 best men's sunglasses you can score right now for under 50 bucks.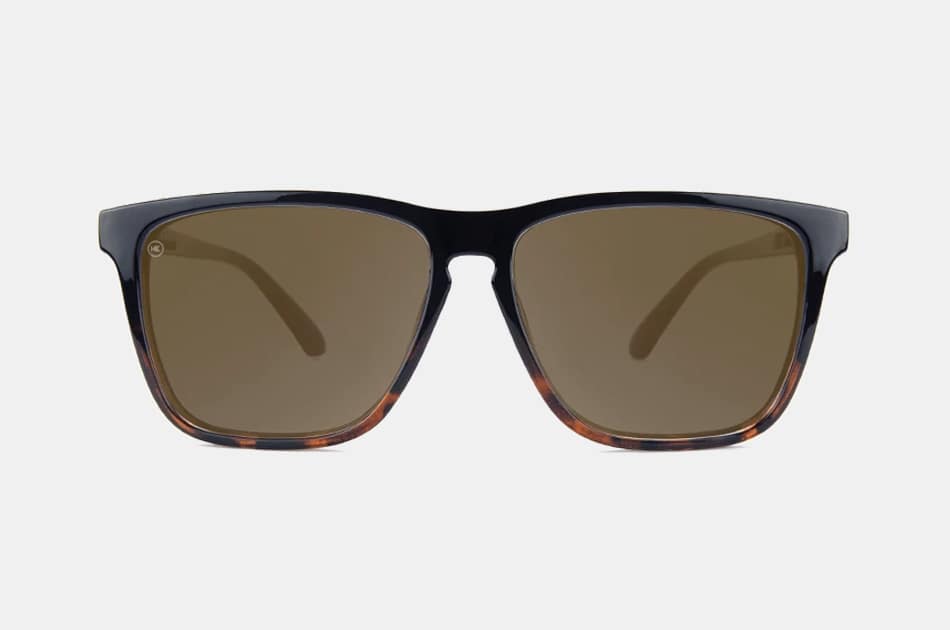 Knockaround Fast Lanes Sunglasses
If variety is the spice of life, these glasses are like an entire spice rack, with over a dozen different frame colors to choose from and a slew of lenses to mix it up. Whether you go for understated matte black, modern frosted gray, or nautical matte navy and neon yellow geode, you can put your unique style on display. The K logo at the temples finishes the look, and your eyes will appreciate UV400 sun protection.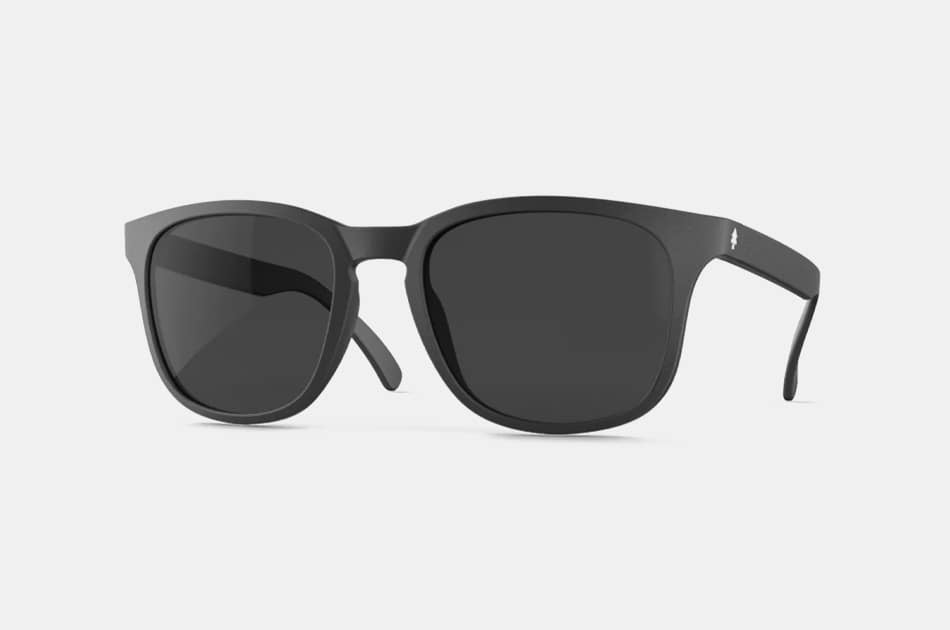 Huckberry Weekenders Sunglasses
Looking for a modern twist on your classic wayfarers? You can't go wrong with these beauties in black, gray, maroon, or slate, with Huckberry's signature pine tree detail in silver at the temples. Both lightweight and resilient, these affordable weekenders are built to be sporty, facing every adventure with nary a crack without draining your bank account. A snug fit means they won't fall off and polarized lenses reduce glare and reflections to protect against eye strain.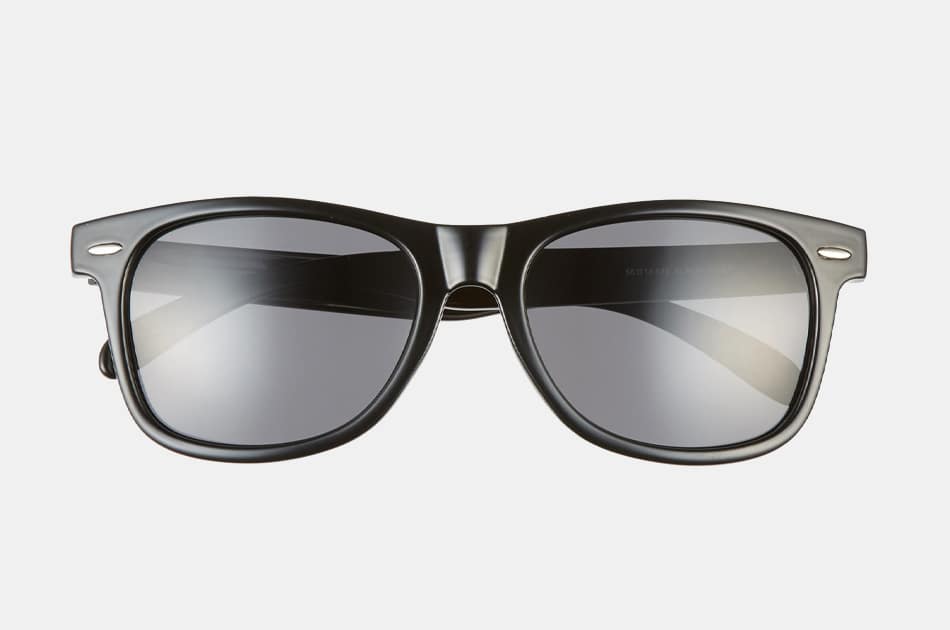 1901 Westwick 56mm Polarized Sunglasses
Wayfarer styles are a dime a dozen. What makes these vintage frames different? They come in black, brown, or tortoise, with silver accents at the corners, which is hardly earth-shattering. However, you'll also get 100% UV protection, polarized lenses to reduce glare and deliver "superior clarity", and modern heritage styling that brings a classic style into the 21st century — all under 50 bucks. Pair them with jeans or your James Bond monkey suit. They work equally well for formal and casual styling.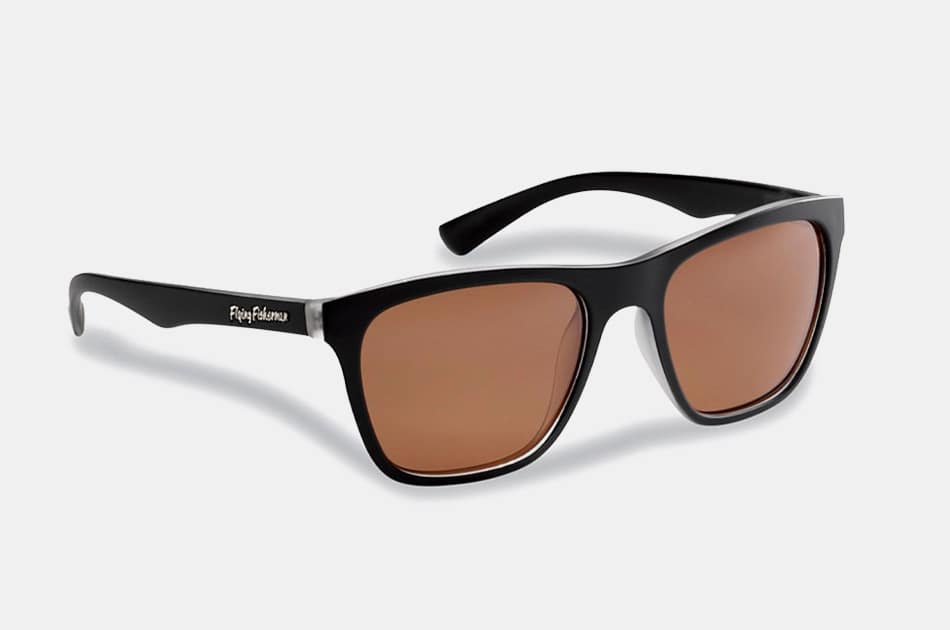 Flying Fisherman Fowey Polarized Sunglasses
Serious anglers may prefer wraparound sport glasses when they're knee-deep in rushing water, tangling with a thrashing largemouth bass, or trying to wrestle a marlin into a boat, but you might be surprised to learn that the classic wayfarer look of Fowey frames are designed for just this kind of action. Lightweight, durable, and comfortable, they provide 100% UV protection, they're impact-resistant, and polarized TAC lenses are designed to resist scratching, shrinking, and fogging.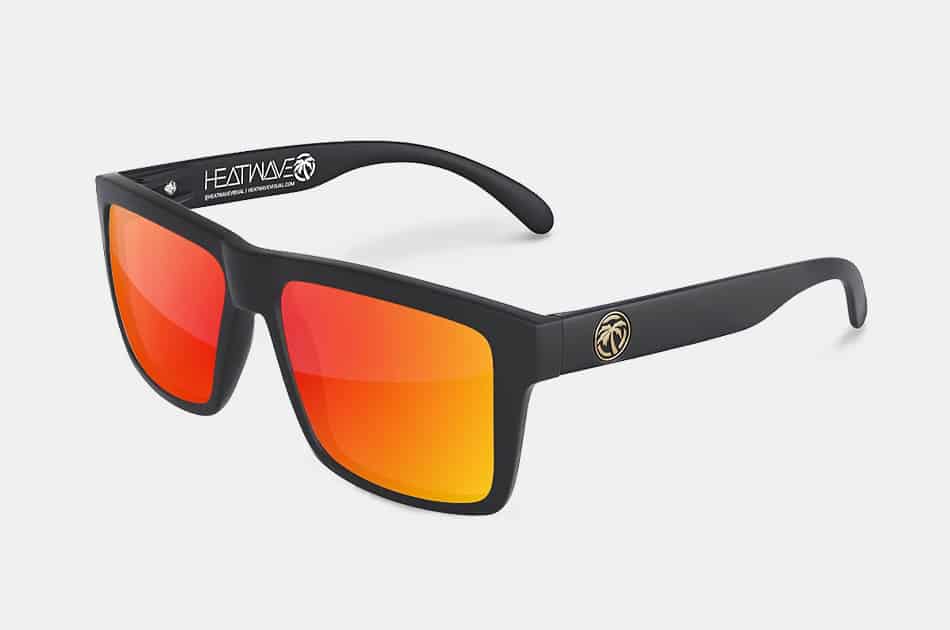 Heat Wave Visual Vise Z87 Sunglasses
Bold, square frames are supremely masculine, especially in black with a dark, tinted lens. If you're not into the dark and mysterious look, you can always punch up the style factor with amber, gold, or other colored lenses. The palm tree detail in silver at the temples provides a whimsical accent. Made for action, these glasses feature 2mm thick lenses to protect against impact, whether you're riding or on the job. They meet OSHA specifications for workplace eyewear "not requiring side shields and chemical splash resistance" and fall well below the $50 mark.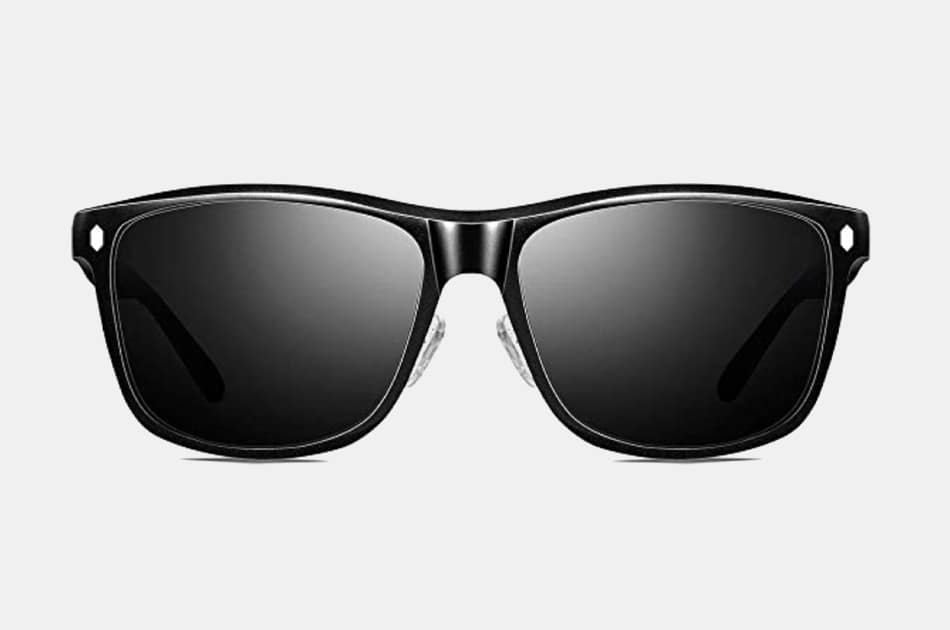 ATTCL Men's Driving Polarized Sunglasses
There's a lot going on in these lightweight, affordable metal sunglasses. First of all, they featuring aluminum-magnesium alloy frames that deliver barely-there comfort paired with incredible resilience. Then there are the polarized frames with UV400 protection to ensure unobstructed vision without the worry of sun damage. You can also go ultra-cool with mirrored lenses or even choose HD night-vision lenses for driving. It all comes with a 30-day money back guarantee if you're not satisfied.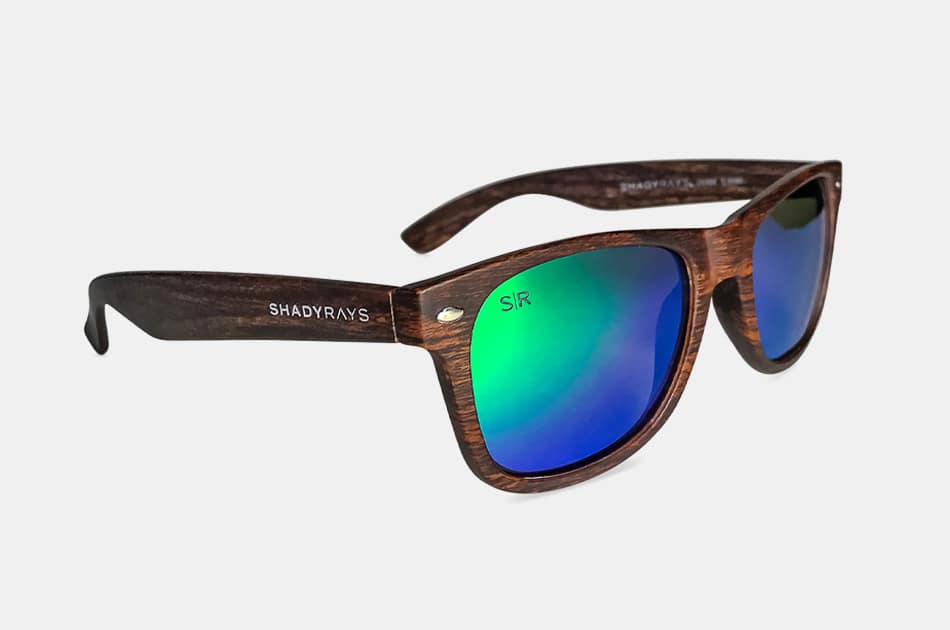 Shady Rays Classic Series Sunglasses
Choose from frames in matte, wood grain design in original (brown) or black, or dual color gloss in clear and black, accented with metal details at the corners. Polarized, shatter-resistant lenses come in gray, amber, emerald, ocean, or gold sunset, depending on the frames. Comfort fit and 100% UV protection will make these your preferred pair, and each order generates 10 meals to fight hunger through Feeding America, so you can feel good about every pair you buy.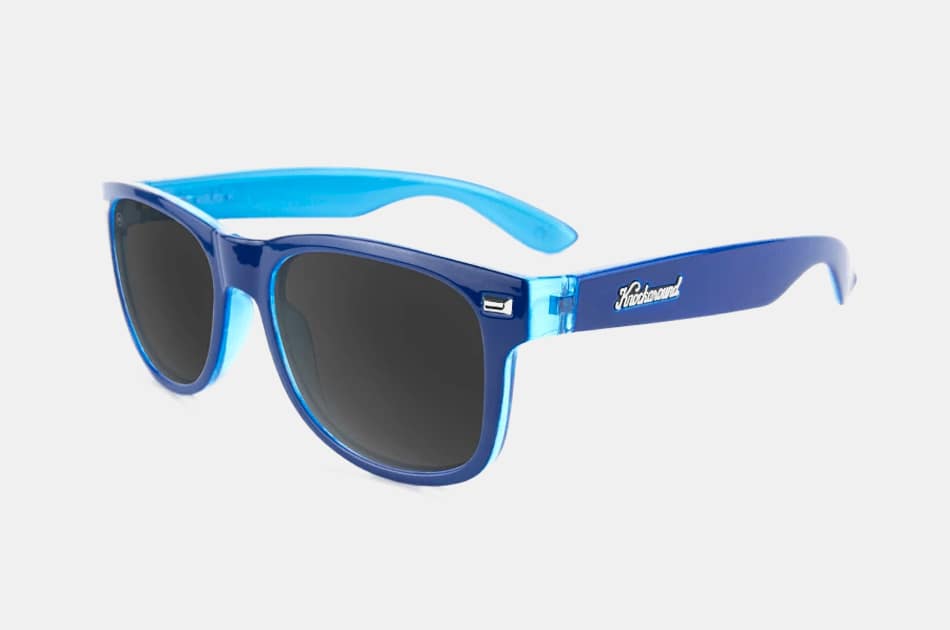 Knockaround Fort Knocks Sunglasses
With Knockaround, you're pretty much guaranteed a vast selection of quality sunglasses under $50, and the Fort Knocks style is no exception, with no less than 18 frame colors to choose from, including flag print and even a "design your own" option, where you can add colors or graphics of your choosing for just five bucks more. These chunky wayfarers also feature UV400 protection to complement classic styling, whether you choose polarized or non-polarized lenses.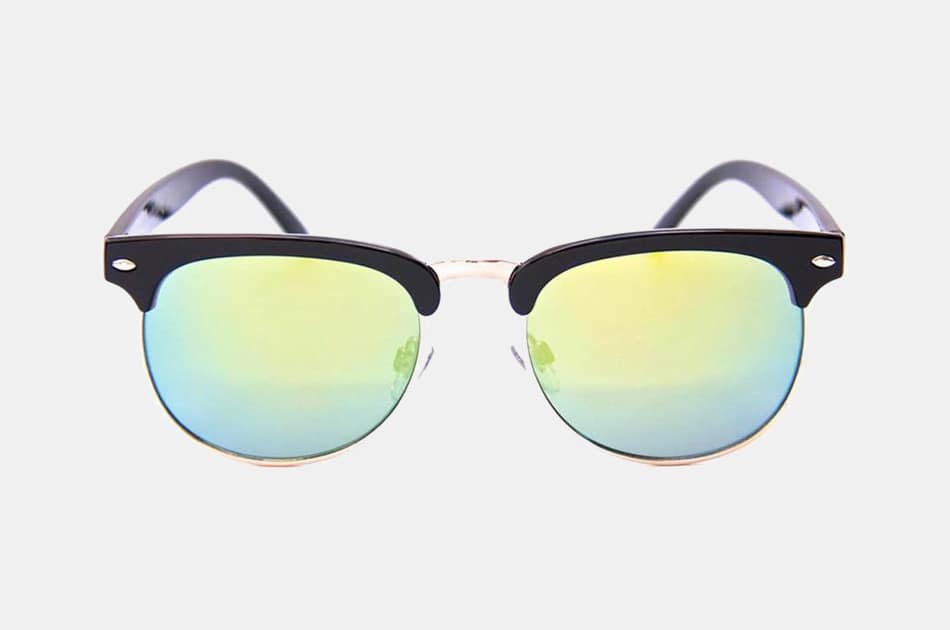 Happy Hour Shades G2 Sunglasses
Horn-rimmed glasses get one heck of a modern update with these frames that eschew traditional horn or tortoise shell in favor of plastics in classic black or tortoise, as well as fun hues like burgundy, clear, purple sparkle, green tortoise, and more. You can even get purple or blue mirror lenses for singular styling. This Long Beach company keeps designs Cali cool, but you'll also enjoy UV400 sun protection and impact resistant lenses.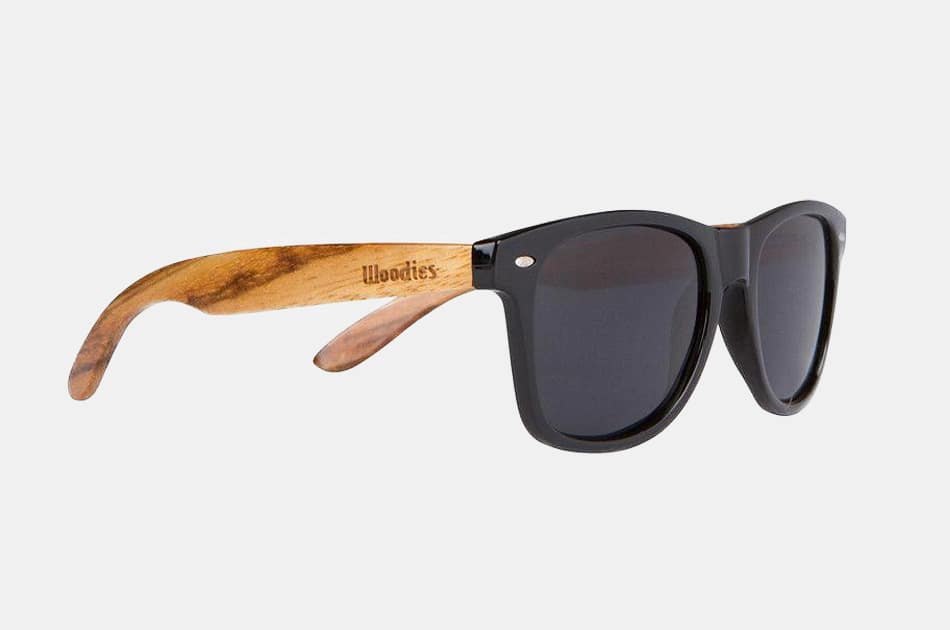 Woodies Wood Sunglasses
Sunglasses don't have to be made from molded plastic or metal – they can also be made of wood, as Woodies proves with their wood and bamboo frames. Handmade and featuring polarized lenses, these unique sunnies come in sundry styles, with all wood frames or wood arms paired with a vast array of plastic fronts in wayfarer, cat eye, round, and other configurations. Sturdy and stylish, these glasses deliver 100% UVA/UVB protection and they even float in water. You won't find a more stylish pair of sunglasses for under $50.
Disclosure: Clicking on these links and making a purchase may earn us a small referral fee, at no extra cost to you. Learn more here.