The 30 Best Men's Sunglasses
Even if you're still figuring out the rest of your summer style essentials, there's no question that you need one of the best pairs of men's sunglasses to shield your eyes from the sun. They've been a signifier of timeless cool for decades, rocked in classic shapes by the likes of everyone from Steve McQueen and Daniel Craig (two icons worth emulating in matters of men's style if ever there were any).
They're a key to finishing off a warm-weather look, whether it's pairing them with slim chino shorts and a simple pocket tee, or rocking them with a slim chambray suit and leather loafers for a summer wedding.
They provide critical sun protection during the rest of the year, too. A range of price points in our picks below should satisfy every budget, and as long as you know what you're looking for — that is, an affordable cost and top-notch quality — you should be set to team them up with the rest of your everyday carry essentials for the warmer months (and heck, well beyond that). So grab yourself a pair of the best men's sunglasses and get ready to hit the beach — or the mountains.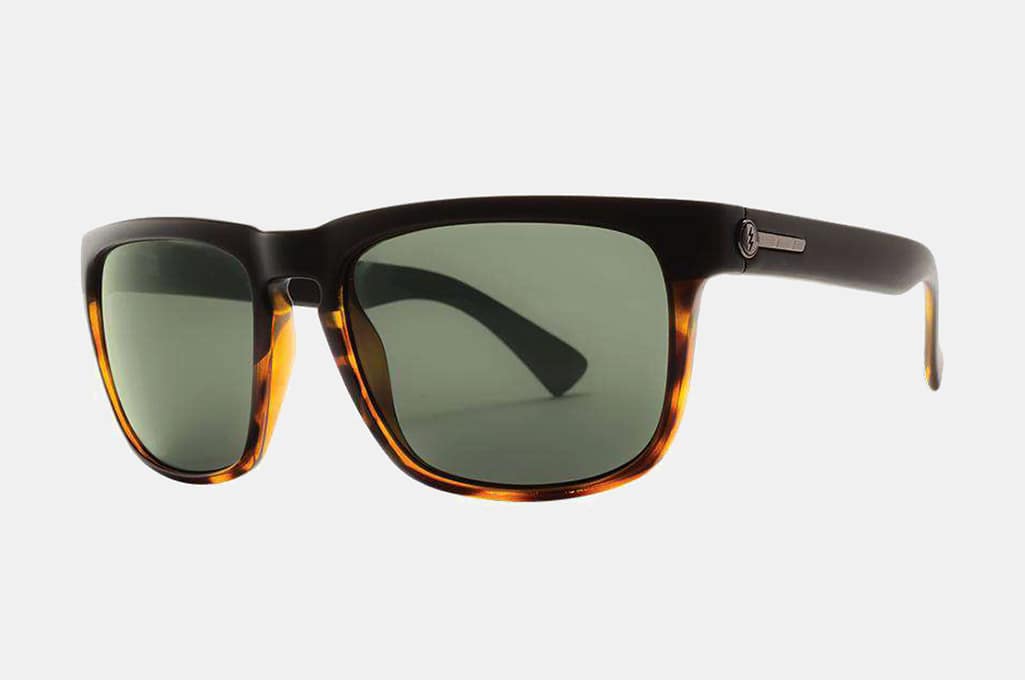 Electric Knoxville XL Sunglasses
The name of the game when it comes to shopping some of the best men's sunglasses has got to be both affordability and timeless style, in equal parts — that's where the Electric Knoxville XL Sunglasses enter the picture. Available in two iconic colors (including the excellent Matte Black option), the bold Knoxville XL Sunglasses are a decidedly more casual option than some of the other picks on this list, better suited for waterfront cocktails on vacation than for a long day hike — but you can surely wear them to do both. That's why we love them.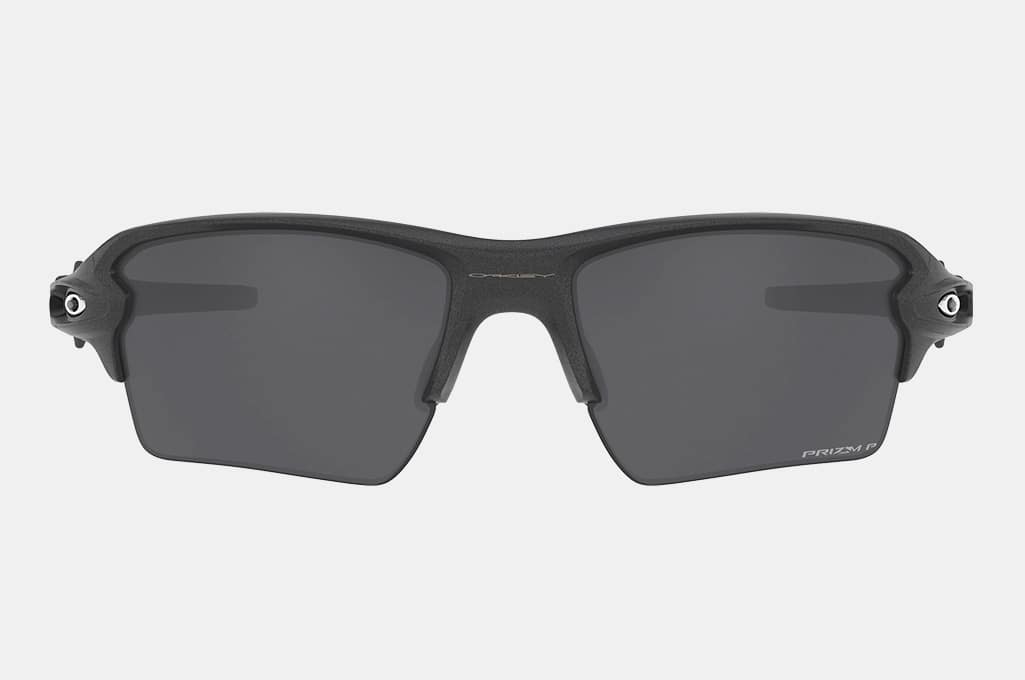 Oakley Flak 2.0 XL
Lest you think that winter weather means you need to shelve and store your sunglasses, well … not so fast. The best men's sunglasses have a range of uses and a range of functionality for each and every season, and keeping your eyes healthy in both the winter and summer is pretty critical, too. Oakley takes a functionally minded approach to designing your new favorite sunglasses, using Prizm Polarized lenses as seen on the Flak 2.0 XL to provide maximum visual contrast and performance, no matter the weather.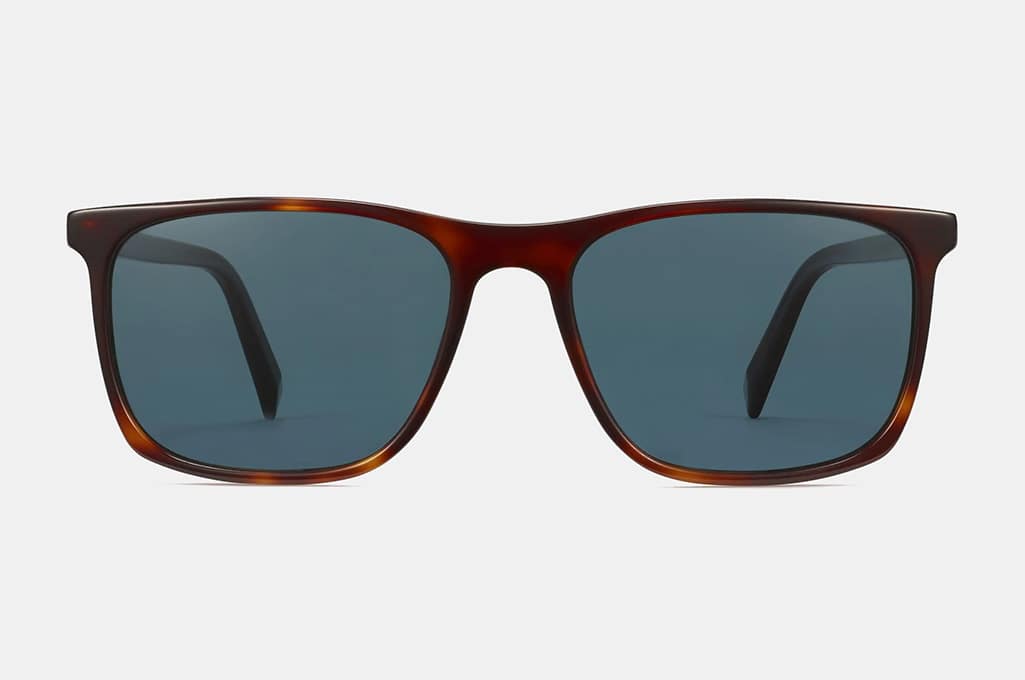 Warby Parker Fletcher Sunglasses
The makers of some of the best eyeglasses on the market — in terms of both style and convenience — are here to deliver a pair of modern, bold sunglasses for the gentleman who appreciates a well-stocked rotation. The Fletcher Sunglasses from Warby Parker crucially feature scratch-resistant lenses for the right type of performance in blazing summer weather, and they're equally at home when worn in the spring, winter, and fall.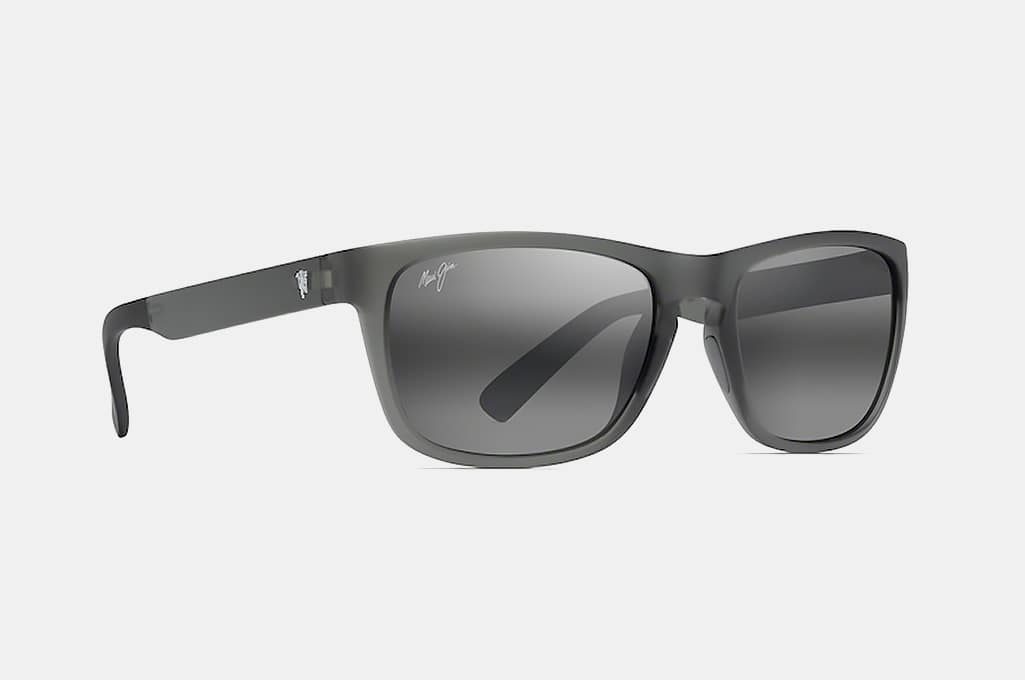 Maui Jim South Swell Polarized Sunglasses
What better place to go for essential summer sunglasses than the laid back purveyors of coastal cool at Maui Jim? The simple, easy-to-wear and easy-to-style Maui Jim South Swell shades are your ticket to kicking back and relaxing — while protecting your eyes from the sun and enjoying a cold beer, as it were. Made with a matte black frame and featuring SuperThin Glass for maximum clarity, these are one quick way to sharpen up your sunglasses game for the months ahead.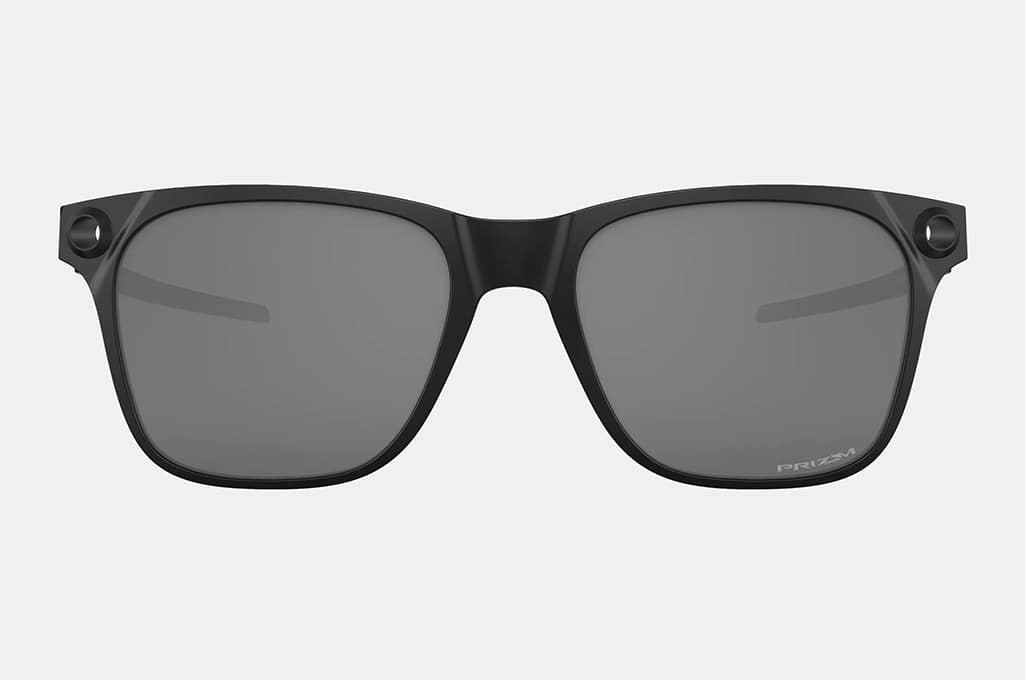 Oakley Apparition Sunglasses
Oakley has long been seen as a groundbreaker when it comes to what its sunglasses can withstand, and that would seem to be the case with the Oakley Apparition Sunglasses — a pair that can travel globally global or cross-country with ease. In our minds, you might not come across a better value when it comes to stylish sunglasses than the Oakley Apparition Sunglasses, considering they retail for under $200 and provide helpful features like an increased contrast and a reduction of bright light. Don't take our word for it, though.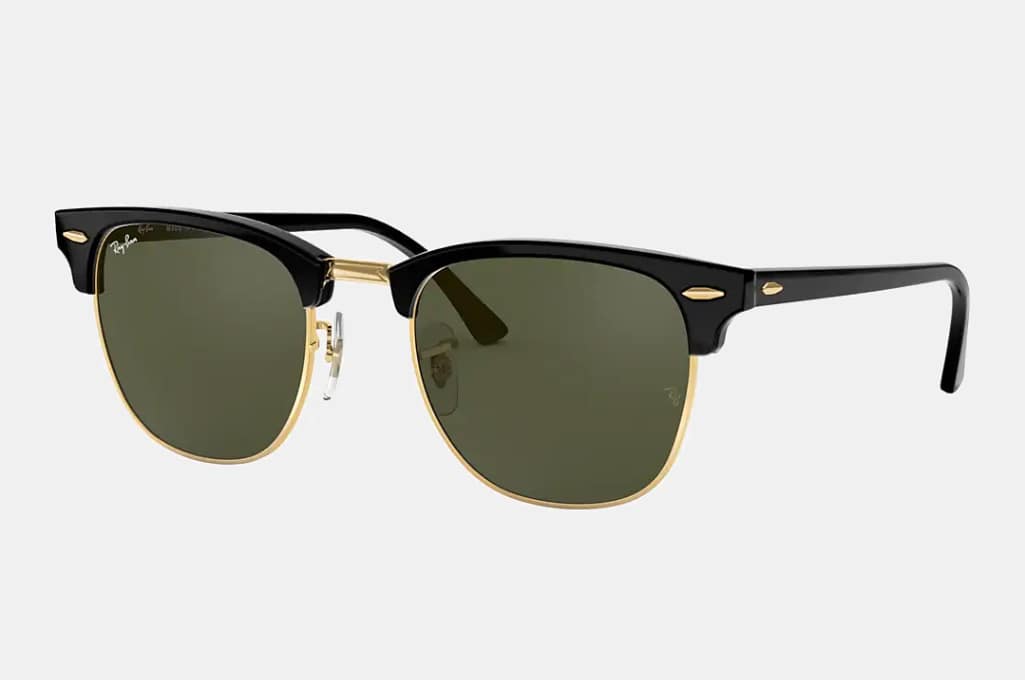 Ray-Ban Clubmaster Classic
Don't start your search for stylish summer sunglasses without first acknowledging the classics — that is to say, look for a pair exactly like the Ray-Ban Clubmaster Classic. This tried-and-true original is as fitting for the menswear world now as it was when it first launched decades ago; the simple style provides all kinds of versatility, whether you wear it with a slim polo and chinos or a pocket tee and navy blue shorts. The price tag is agreeable for all the styling potential you get with these shades, too.
Costa Del Mar Reefton Sunglasses
Make no mistake, the season is always right if you're in the market for sunglasses from a respected beach brand like Costa Del Mar. After all, you never know when the opportunity will present itself to take a much-needed winter beach vacation, right? That's where the brand's Reefton Sunglasses enter the equation. They draw inspiration from the prominent New Zealand fishing community, so they're the perfect balance of style that's equal parts laidback and rugged.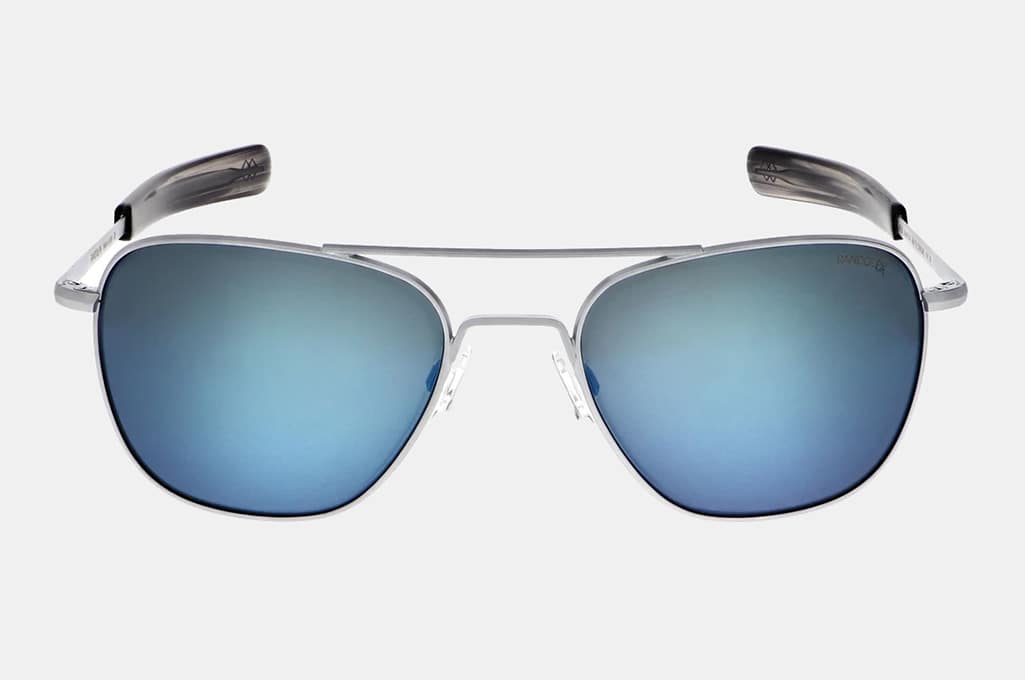 Randolph Engineering Aviators
Sometimes, it pays to stick with the classics, particularly when it comes to a pair of men's sunglasses you're going to be wearing just about every single day. That's doubly true when the pair you're picking up is made in America from high-quality materials, and comes in at a cost that definitely won't break the bank. Consider the fact that the Aviator Sunglasses from Randolph Engineering is also an extremely stylish pair of shades, and you've met your new match when it comes to summer eyewear, whether you're looking for an everyday pair of sunglasses, or simply another set to add to your rotation.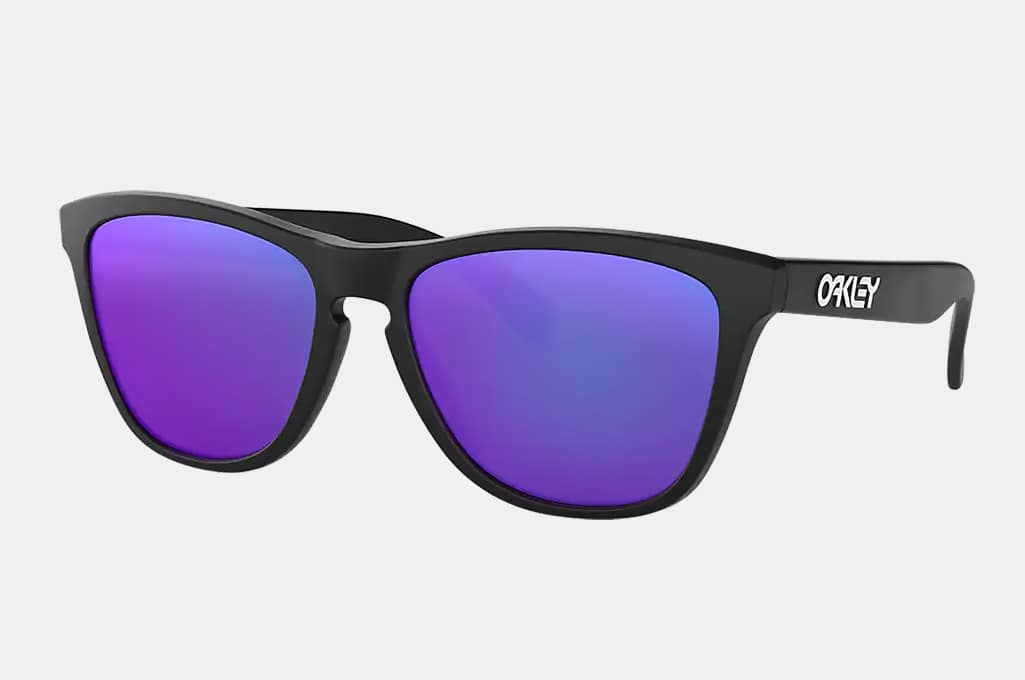 Oakley Frogskins Eclipse Sunglasses
Oakley nearly has the market cornered when it comes to adventurous gear for the guy on the go, and the Oakley Frogskins Eclipse fits right in when it comes to those pursuits. The style resurrects a vintage silhouette for the brand and yet upgrades it with more rigorous product specs, including Three-Point Fit functionality for the lenses themselves and a stress-resistant frame. You'd surely do well to buy a pair or two this season — good luck picking a color combo, though.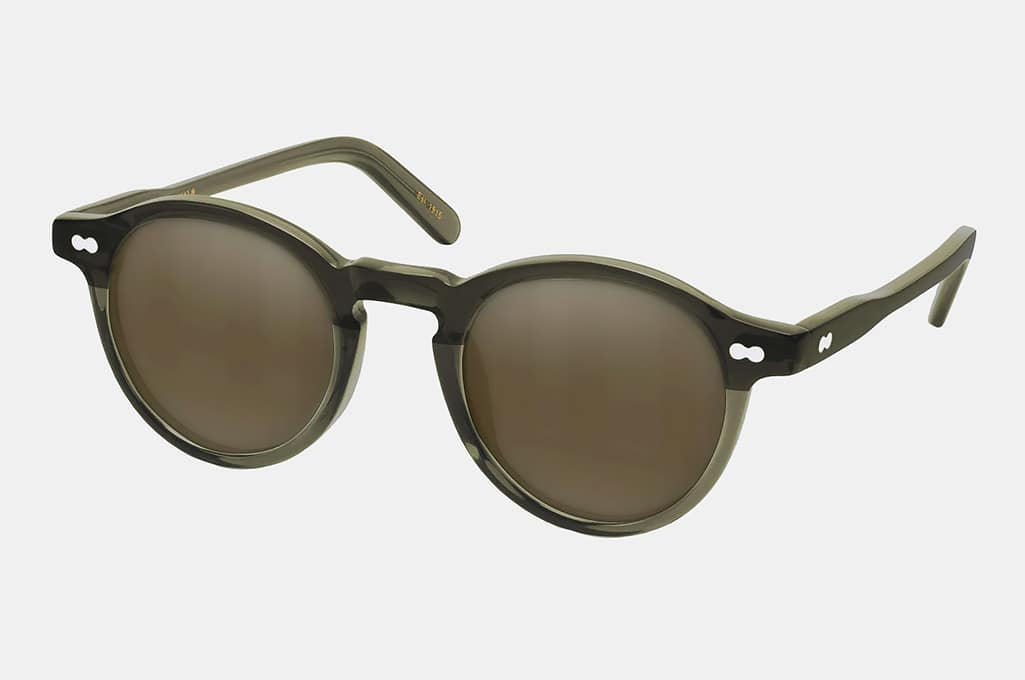 Todd Snyder x Moscot Miltzen Sunglasses
If your wardrobe is filled with stylish Todd Snyder tees and casual basics like the brand's easygoing Oxfords, you surely need a pair of shades from the Moscot x Todd Snyder collaboration — right? With their unique circular shape and refined style, the Miltzen is but one way to change things up from your regular aviators. It's a dash of vintage style and modern wearability rolled into one. Wear them with a broken-in pocket tee, slim chinos and crisp white sneakers for unbeatable casual style.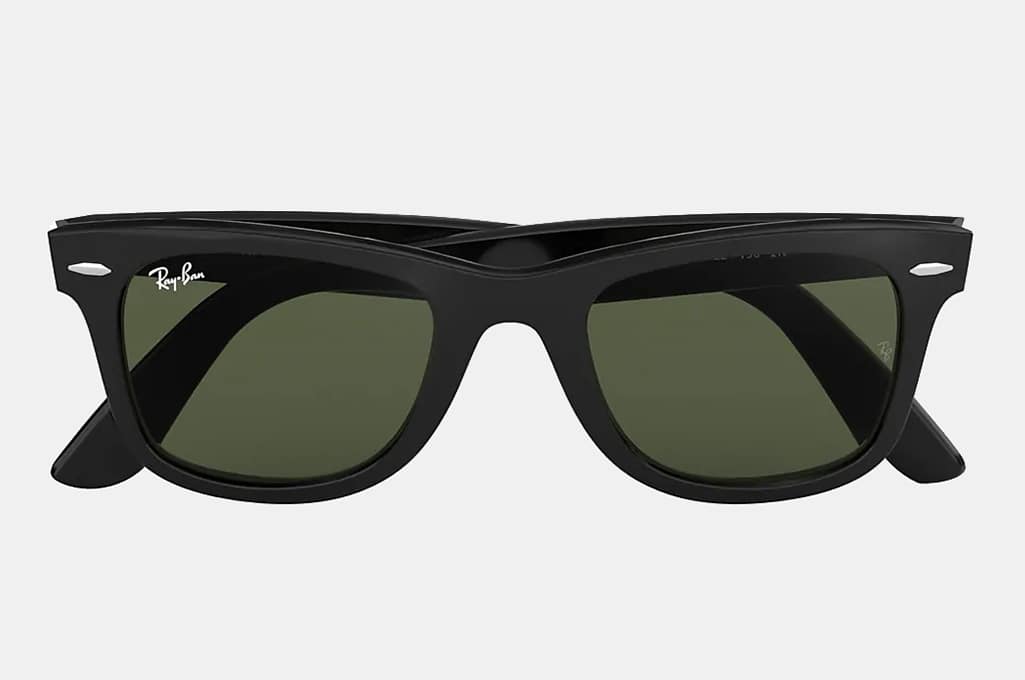 Ray-Ban Original Wayfarer Classic Sunglasses
It wouldn't be a complete list without a pair of Ray-Bans front and center, right? And of all the stylish sunglasses on the market, perhaps you think immediately of one style specifically — the Ray-Ban Original Wayfarer Sunglasses, of course. These are the sunglasses pioneered by style legends for generations, never gone for long when it comes to enduring trends and timeless style. That means these will look as great with a navy slub polo and khakis as they will with your best summer suit.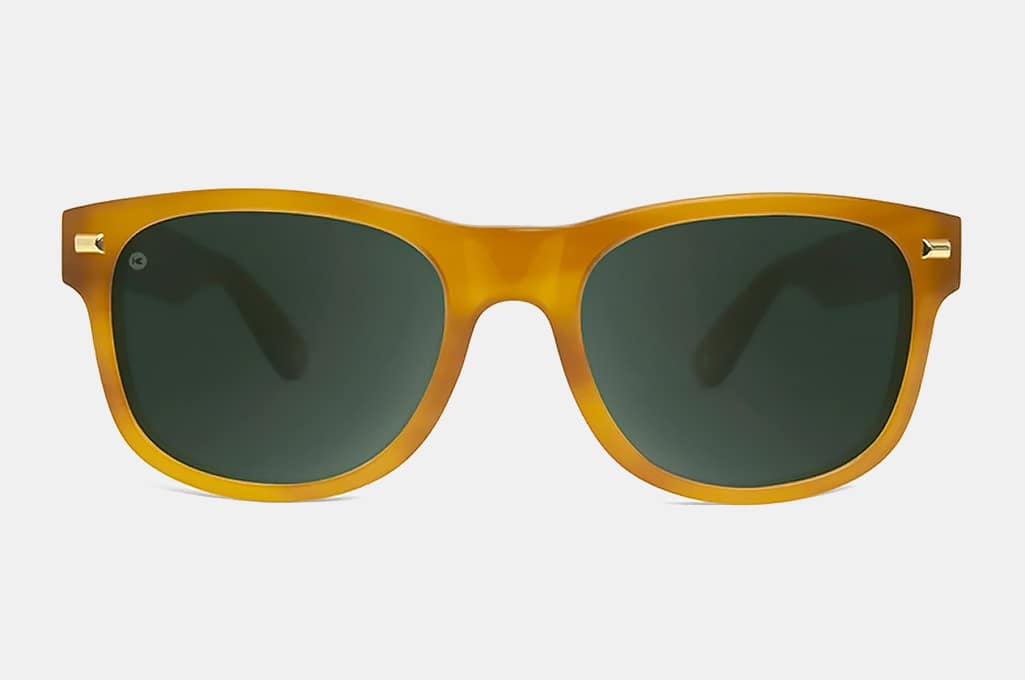 Knockaround Fort Knocks Polarized Sunglasses
Just because you're searching for a lower price in terms of sunglasses doesn't mean you have to sacrifice quality or durability. Knockaround knows that balance all too well, and they manage to produce tough sunglasses for a heck of a bargain. They're polarized and feature injection-molded frames for an extra touch of rugged style — that means they won't break, and they certainly shouldn't break the bank for you. They're the kind of grab-and-go sunglasses that really are just what the doctor ordered in terms of an accessible price point, a versatile design and style that goes with all of your summer gear.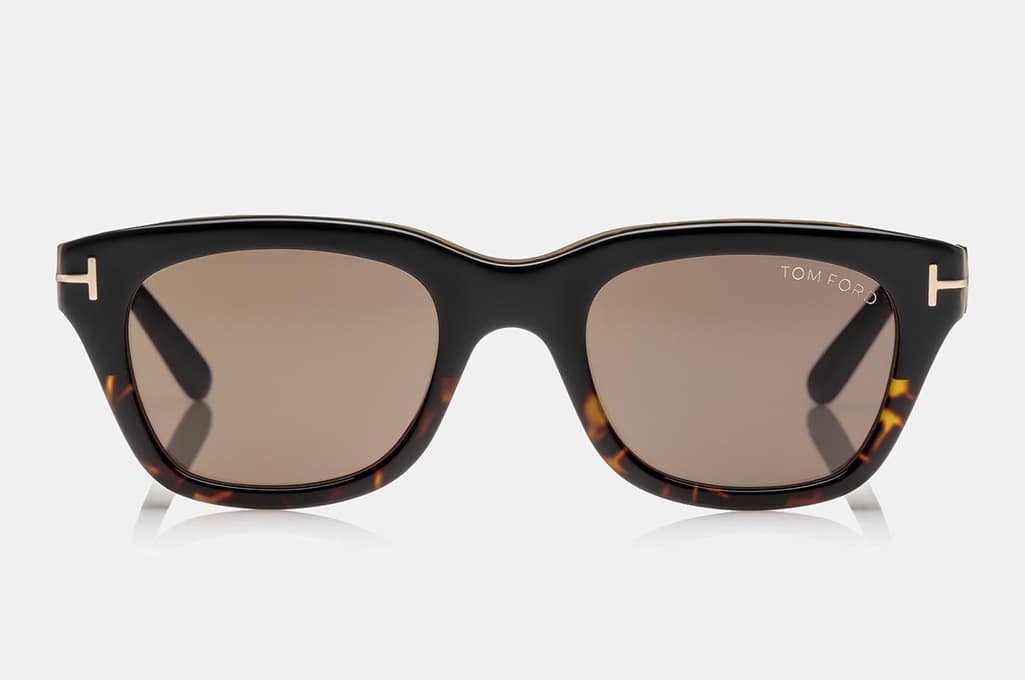 Tom Ford Snowdon Sunglasses
In matters of style, it's never a bad move to emulate everyone's favorite secret agent — James Bond himself. This model of sunglasses was the same style worn by Daniel Craig's Bond in 2015's Spectre, and they'd look just as sharp on you as they did on 007 during that film. They're premium and ridiculously high-quality, but you can snag them for a heck of a discount via Amazon — that leaves you with more money to drop on other secret agent-minded splurges, like an enviable Tom Ford suit or, y'know, a nice car. Conversely, you could invest that extra coin in some extra beach gear — your call, 007.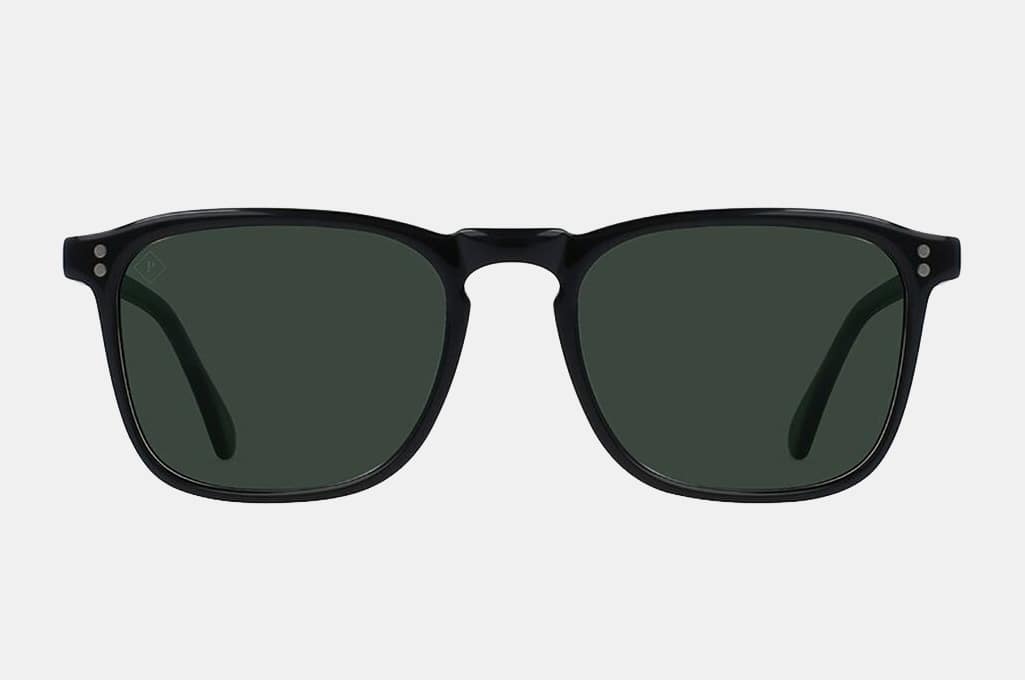 Raen Optics Wiley Polarized Sunglasses
Want a pair of sunglasses that can reliably take on any style challenge this summer? From the office to a BBQ to a laidback weekend stroll, the Raen Optics Wiley Polarized Sunglasses could be the shades you've needed. Premium zyl acetate frames and UVA/UVB protection-enabled lenses make these more than worth the purchase — add in the ability to be worn with a suit or with a graphic tee, and they're a wise summer style move, no additional accessories needed.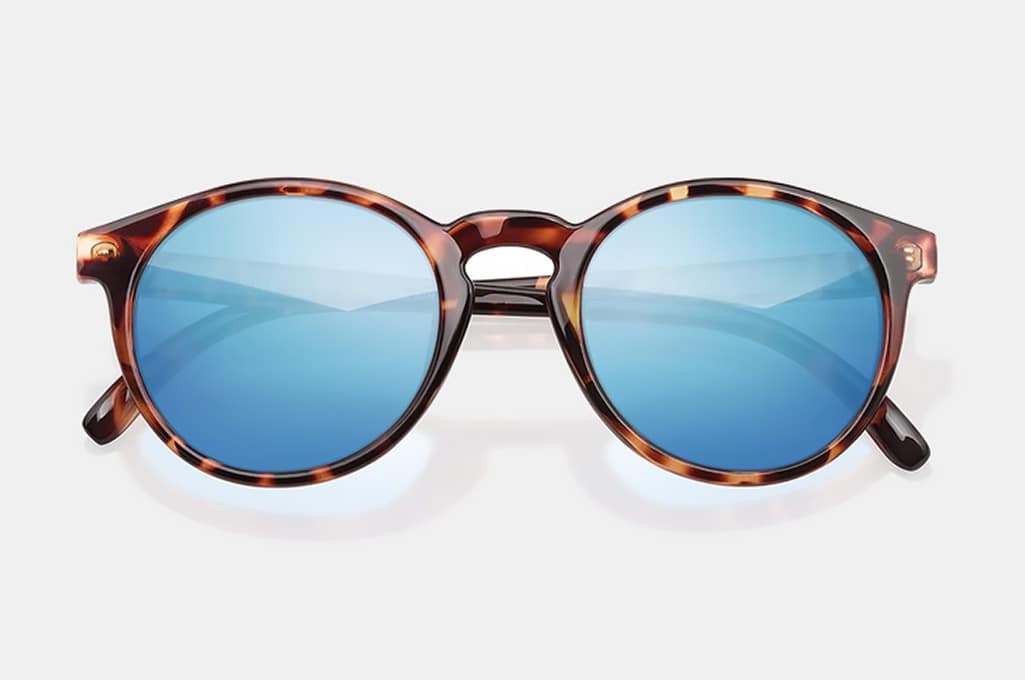 Sunski Dipseas Sunglasses
Any pair of sunglasses that blend affordability and rugged style in equal measure are pretty high on our list of the best men's sunglasses — and that should be the case if you're still searching for your new favorite pair, as well. The Sunski Dipseas in particular check the right boxes in terms of those two key qualities, and that's why we recommend you pick up a pair ASAP (no matter the season). Featuring your choice of green or blue polarized lenses and full-spectrum UV protection, you really can't go wrong here.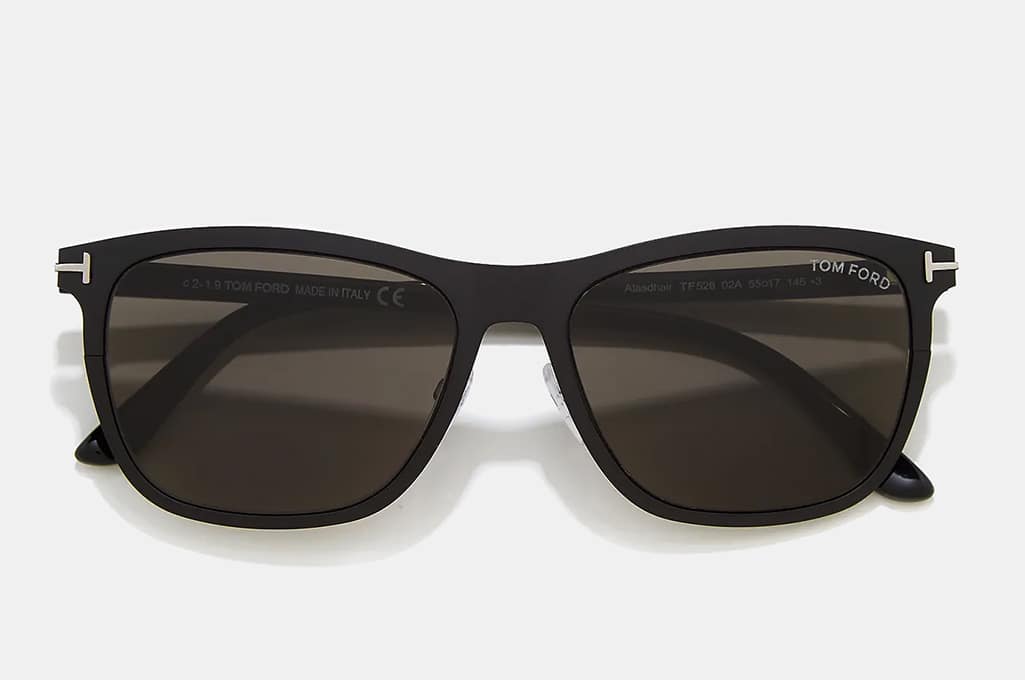 Tom Ford Alasdhair Sunglasses
Seen on stylish guys the world over — including on the face of James Bond in his last movie — Tom Ford sunglasses exude a level of luxury and refinement that's nearly unmatched in the men's market today. They're distinctive, dressy and worth the investment, certainly. They're absolutely the next pair of sunglasses you need to wear with a lightweight khaki cotton suit or a luxurious polo this summer — and that's just the beginning in terms of versatility and fashion points for the season ahead.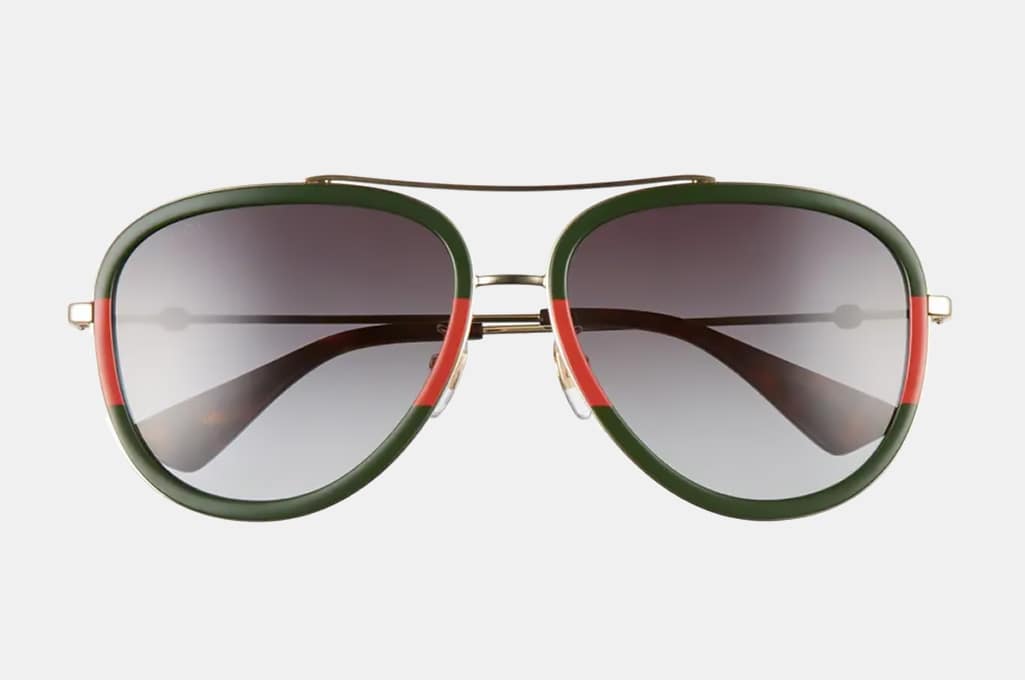 Gucci Aviator Sunglasses
If there's one brand that continually makes waves for its bold style, unique looks and assured sense of luxury, it's Gucci. The brand is having a menswear moment thanks to creative director Alessandro Michele, and a diverse range of accessories — including these '70s-esque aviator sunglasses — helps explain exactly why. You should buy these now and wear them with white jeans, driving loafers and a striped polo for style that's continental, fast and unique. What's not to love about styling potential like that?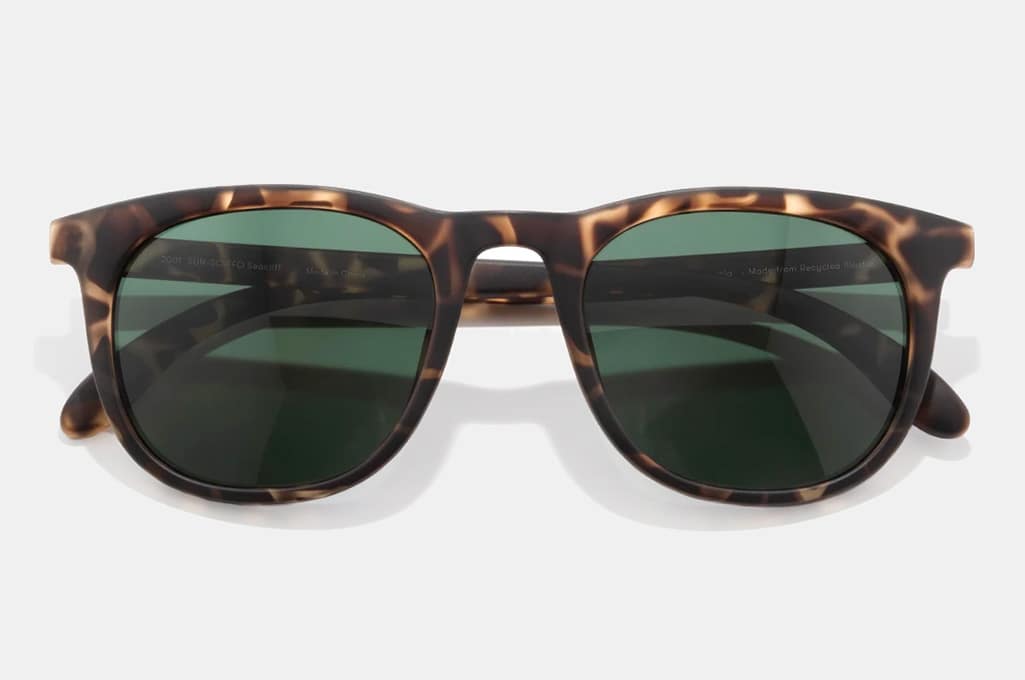 Sunski Seacliffs
There are times when you simply want a pair of reliable, durable and dependable sunglasses for a good price. That's what Sunski delivers, and that's why it's so reassuring to know these guys are out there. With durable five-spoke hinges and sharp color options, they're a terrific upgrade compared to your standard beach store or grocery store shades — and they'll absolutely last much, much longer. Team them with khaki chinos and a light blue polo for perfect summer style.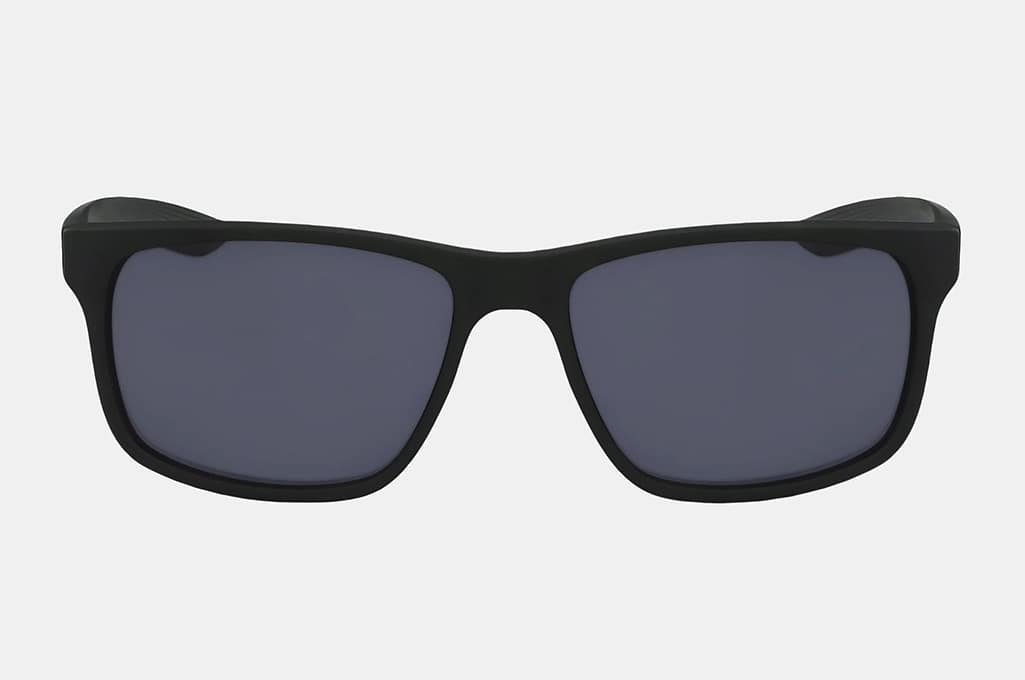 Nike Essential Chaser Polarized Sunglasses
Nike gets in on the sunglasses game with the sporty, well-made and fairly priced Essential Chaser Polarized Sunglasses. Made with the brand's Nike MAX Optics for durability and clear vision, they blend both reliable style and excellent functionality — that's to be expected coming from a brand like Nike. You should grab them time and again to team with Nike running sneakers and Nike running shorts for head-to-toe utility every day this season. They'll work at the beach, hiking, or hanging out on your porch — that much is true.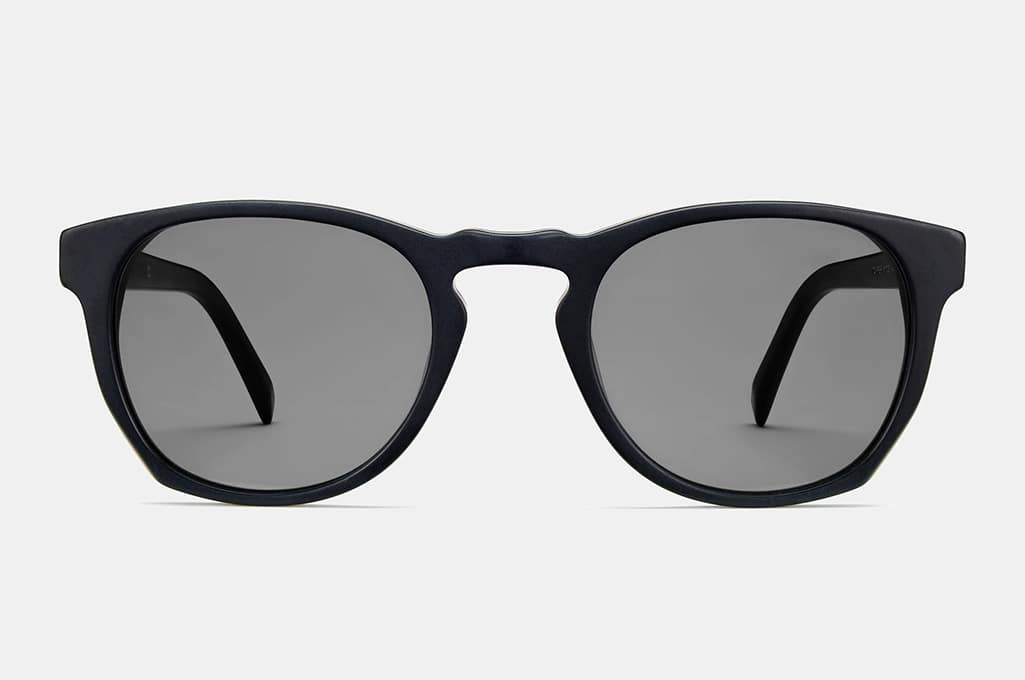 Warby Parker Topper Sunglasses
Warby Parker has honed the idea of affordable, stylish and easy-to-wear sunglasses — shades offered in an accessible manner, at that. The Topper joins that list for the summer months, and it's particularly noteworthy for the handsome shade of whiskey tortoise used to in the frame. It's the type of color that'll match up remarkably well with all manner of summer tailoring, from a lightweight khaki suit to a seersucker jacket to a classic navy polo. Don't think twice about buying these ones — at least, that's what we think.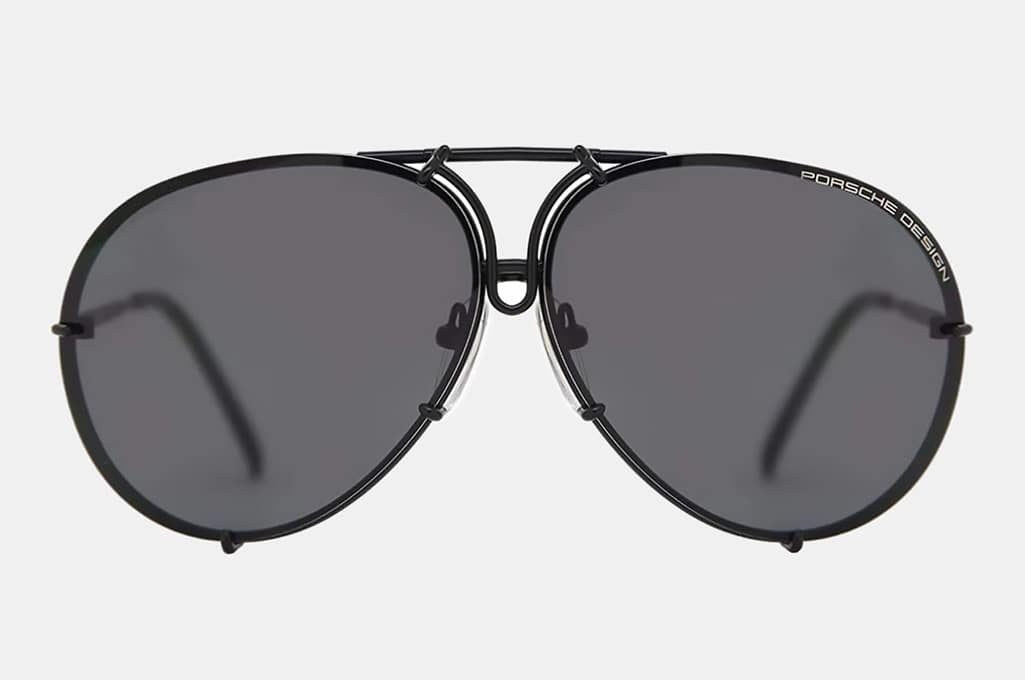 Porsche Design Aviator Sunglasses
What's perhaps the best way to accent your speedy Porsche? Porsche-inspired and designed accessories, of course. Take the bold, standout P8478 Aviator Sunglasses — they're made for the open road, with a large frame shape and the design to handsomely play off of the brand's driving-ready accessories. There's no better pair of shades to grab to hit the road — you'll wish you could take a Sunday spin every day with these Porsche Design shades … that's what we'd want, at least.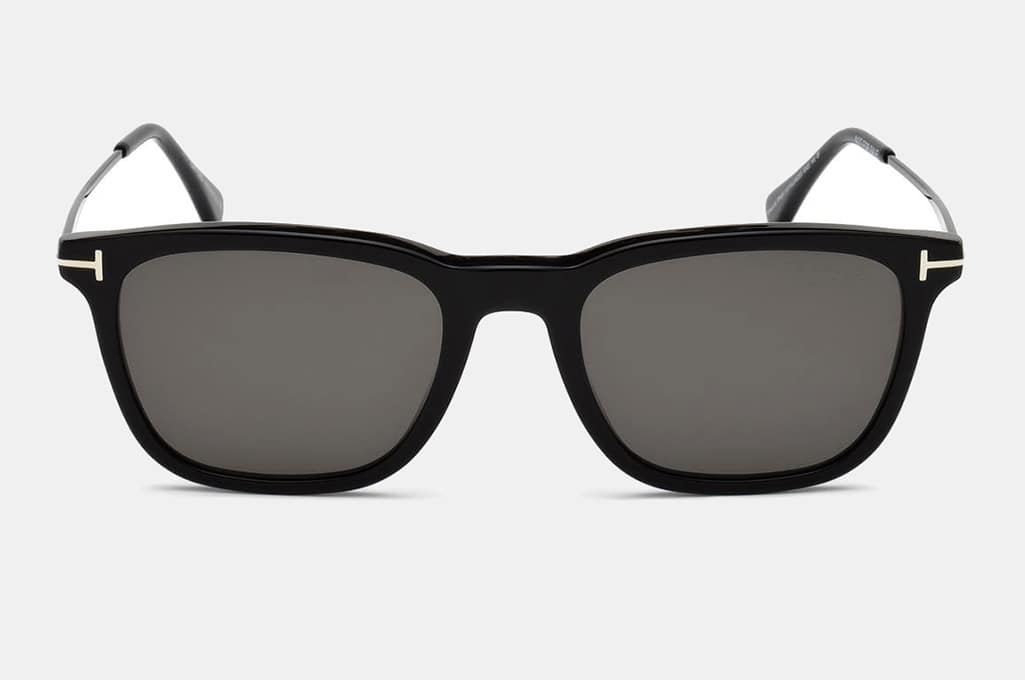 Tom Ford Arnaud 53mm Polarized Sunglasses
If you feel like spending a pretty penny on a pair of the best men's sunglasses — seriously, maybe the best men's sunglasses out there — then the exceptional Tom Ford Arnaud Sunglasses are the way to go. It seems that every category Tom Ford touches turns into gold, from basics to beautiful footwear to exceptional suiting and yes, these sunglasses. Upgrade your own pair right now.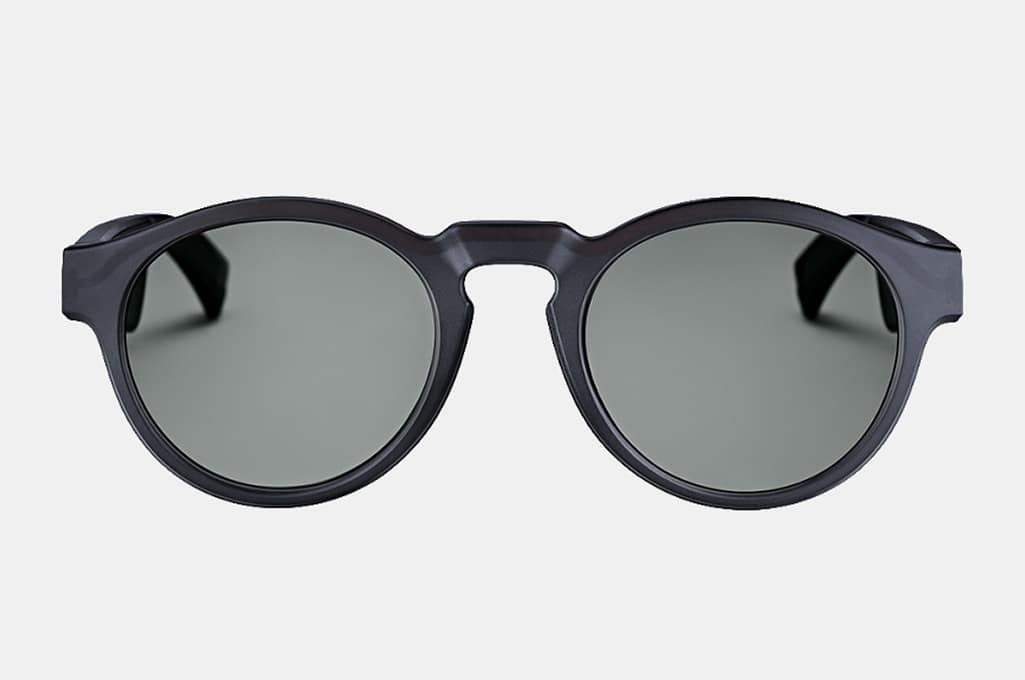 Bose Frames Rondo Audio Sunglasses
When you think of Bose, what's the first thing that springs to mind? Probably highly effective audio gear for home and away, right? On that note, the Bose Frames Rondo Audio Sunglasses drive home that utility nicely on both fronts — consider these wearable open-ear audio with a stylish, sleek and undeniably cool retro design. They combine all of our favorite things into one (excellent tunes and classic style, in fact).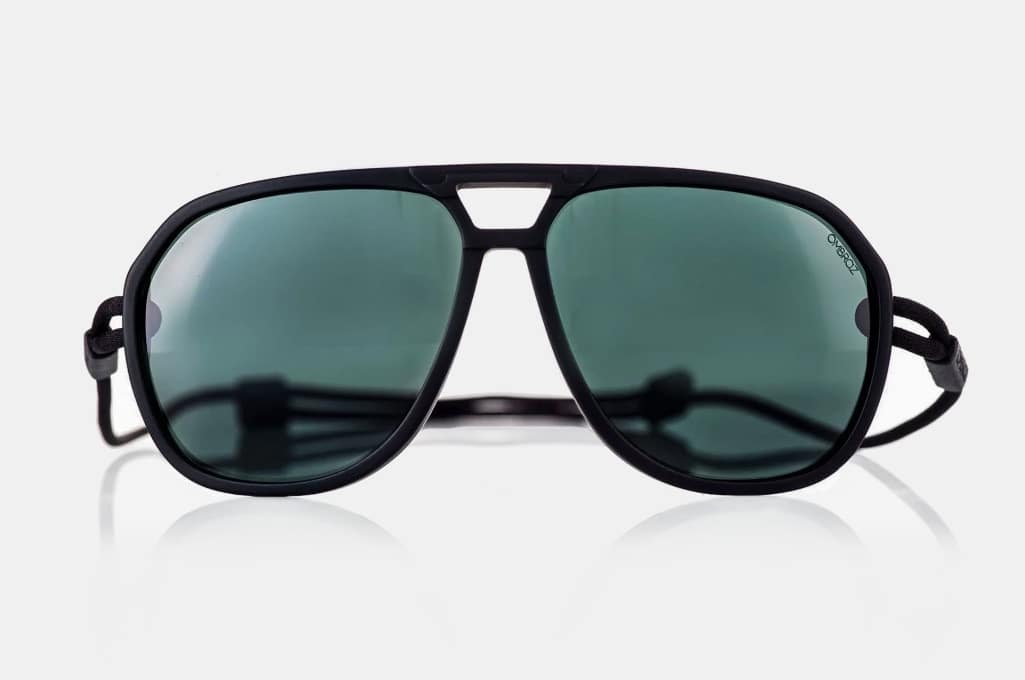 Ombraz Armless Sunglasses
Sometimes, men's sunglasses can be refined and understated — or they can be bold and adventure-minded. There's room in every collection for pairs that are a bit of both, channeling the old-school cool of McQueen's Persols and the new-school functionality that James Bond himself might reach for these days. While the Ombraz Armless Sunglassses aren't Bond-approved, they very well might be, given that they feature a unique armless construction for serious ease of wear and transport. Rugged and refined, all at once.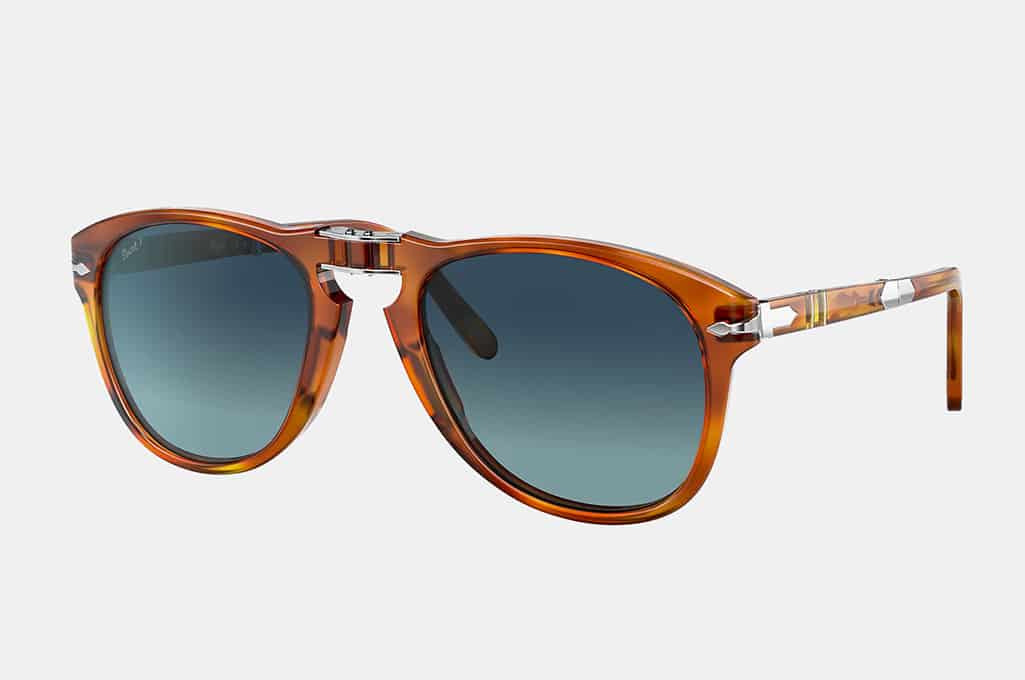 Persol 714 Steve McQueen Sunglasses
We're certainly biased, but who better to look towards for some necessary style inspiration than a true icon, legendary actor Mr. Steve McQueen? Persol went all the way back decades to drum up the design inspiration for this revamped take on the shades McQueen himself wore. They look seriously cool, they fold up for easy storage and you'll get plenty of compliments on them wherever you go. Trust us when we say these are all very, very good things.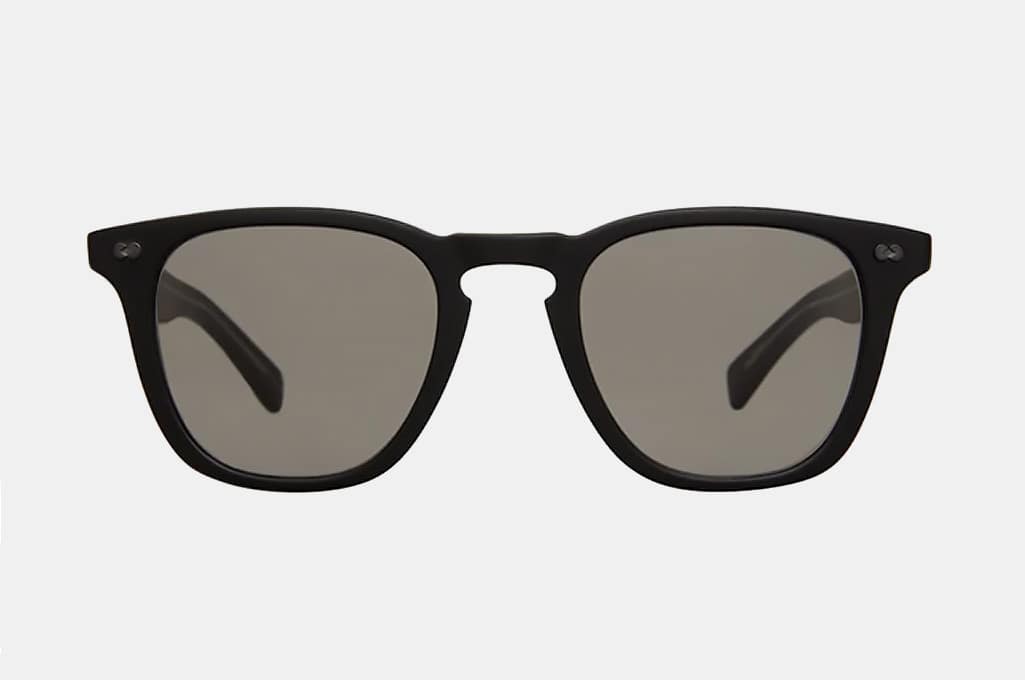 Garrett Leight Brooks X Sunglasses
We appreciate Garrett Leight for the modern and fresh way the brand interprets sunglasses, and the Brooks Sunglasses from the lauded eyemaker are a prime example of how it's done. These are sharp, classic shades you can wear with a slub polo and chino shorts, plus leather loafers, for spring days and nights aplenty. They're certainly an investment, so you'll want to get as much use out of them as possible.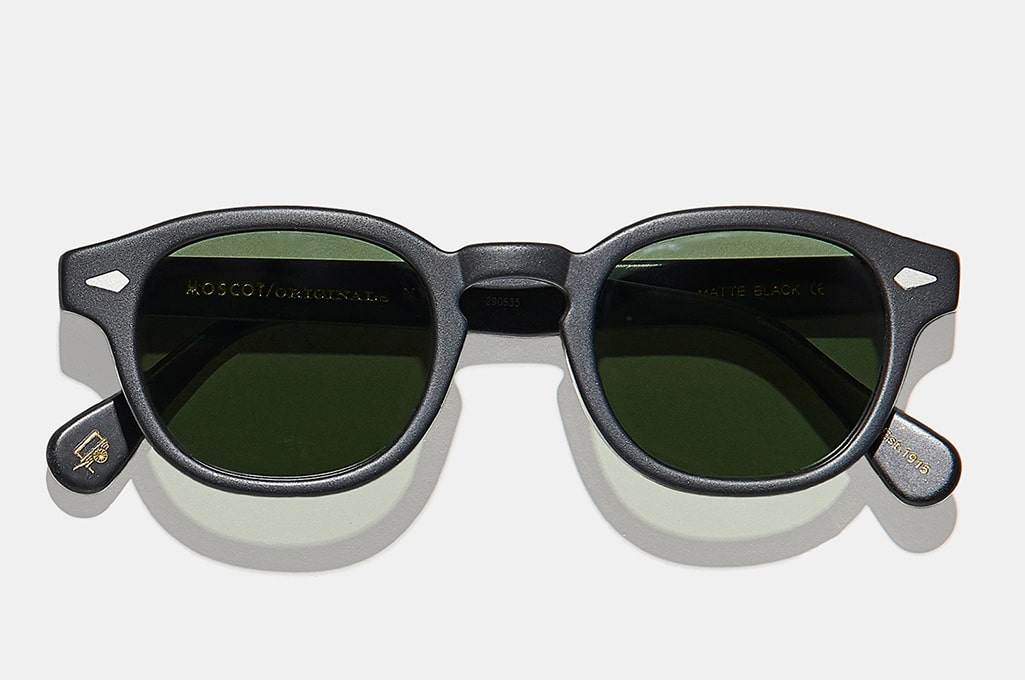 Moscot Lemtosh
The tradition and heritage of Moscot sunglasses is second to none. This brand takes quality design and construction quite seriously, with a long history to match. You'll find their sunglasses at cool boutique shops in and around NYC and other style meccas of the world, but the thing we love the most about these Lemtosh Sunglasses is that you can get yours right now with but a few clicks. Wear them with a classic Oxford shirt and breezy linen trousers for the ultimate in spring style.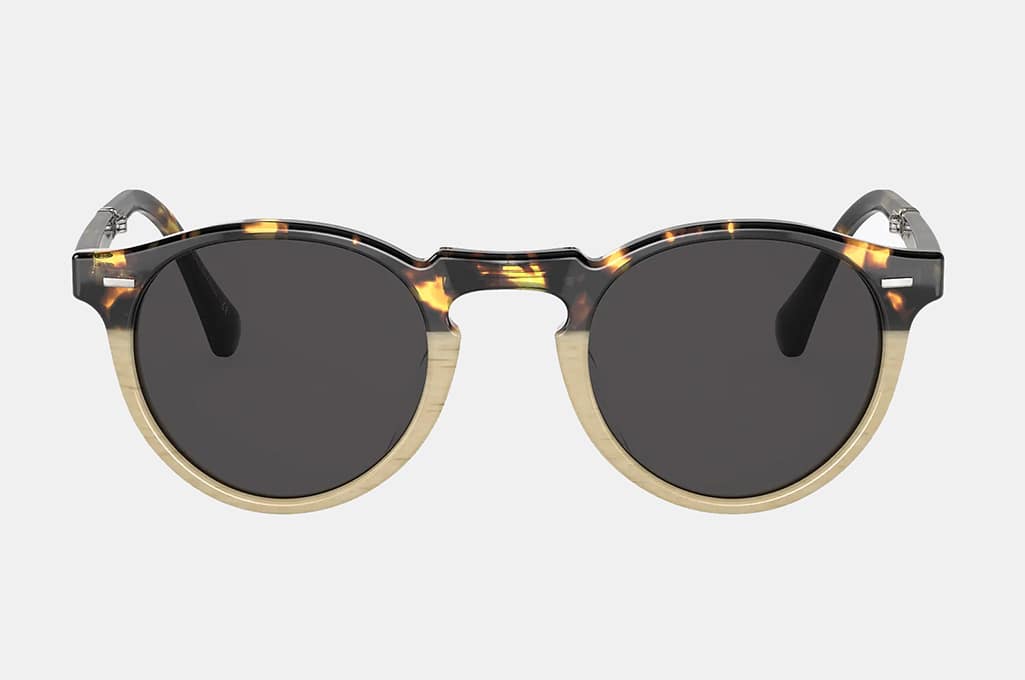 Oliver Peoples Gregory Peck 1962
Leave it to Oliver Peoples to take a traditional, iconic style and reinterpret it for today's modern man. The premium, luxurious eyewear brand worked with Gregory Peck's estate on these sunglasses, a staple of the brand. They updated them with a folding design that makes them all the easier to store and have at the ready on the go through all your spring style adventures. It doesn't get any cooler than that.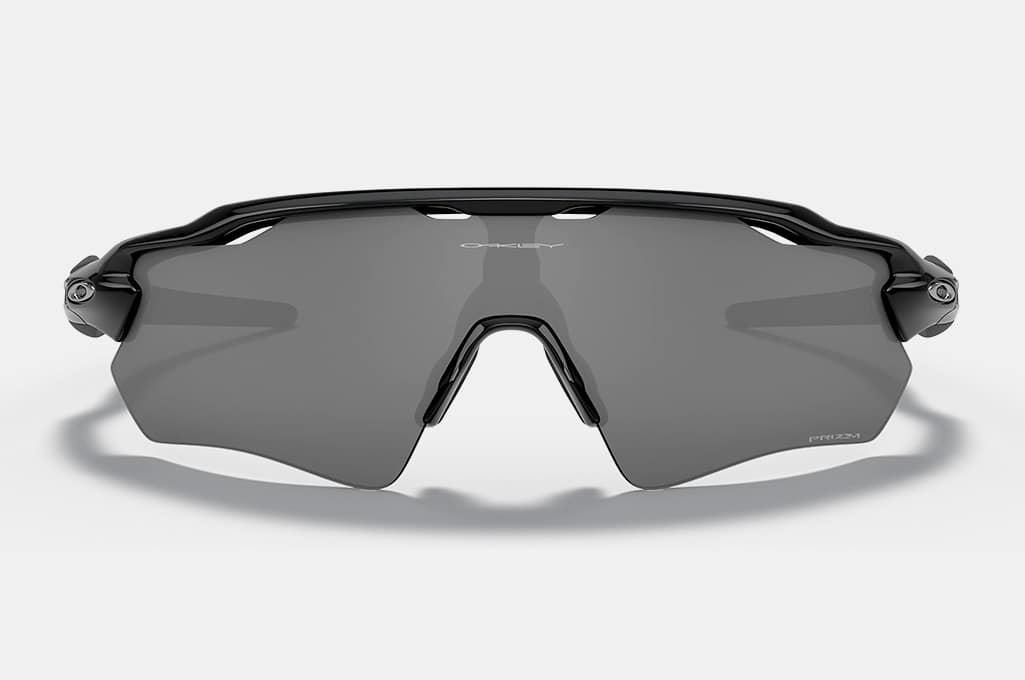 Oakley Radar EV Path Sunglasses
The best men's sunglasses should be bold and visually striking, if you ask us, and it's worth keeping in mind that plenty of eyewear brands are rising to the occasion these days. Take Oakley, known for sport sunglasses of all types. The Radar EV Path Sunglasses are worth adding to any well-rounded eyewear rotation, built with rugged style in mind for the guy who needs a pair of shades that just won't quit.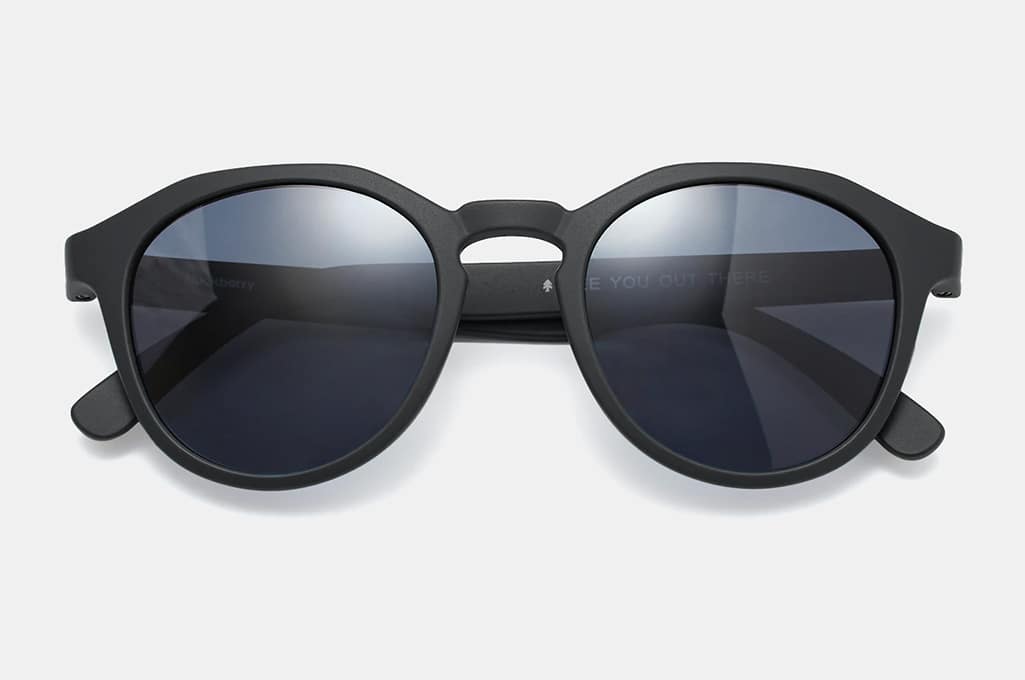 Huckberry Cruisers Sunglasses
If it's an affordable pair of the best men's sunglasses that you're seeking, you're in luck. Huckberry is coming to the rescue with the wildly accessible and well-made Cruisers Sunglasses. The brand doesn't cut any corners, to say the least, and these are going to hold up through plenty of repeated wear (and off-trail excursions) this season.
Disclosure: Clicking on these links and making a purchase may earn us a small referral fee, at no extra cost to you. Learn more here.
freestar.config.enabled_slots.push({ placementName: "gearmoose_leaderboard_btf", slotId: "gearmoose_leaderboard_btf" });