The 12 Best Driving Gloves of 2021
It's easy to put driving gloves in the same category as pocket watches or typewriters. Is this a little too cute, you may wonder. The difference with driving gloves is that no accessory exists that makes them obsolete. For motorheads who care enough, there's still a need for them. After all, no NASCAR or Formula One driver would get on the track without a pair.
Sure, few guys will ever get behind a Ferrari 500 wheel. However, gloves reduce hand fatigue and enhance grip, regardless of what car you drive. We're rounding up the 12 best driving gloves of 2021. Whether you're actually thinking of racing professionally, simply trying to elevate your driving experience, or just want to look cool, you can't steer wrong with one of these pairs.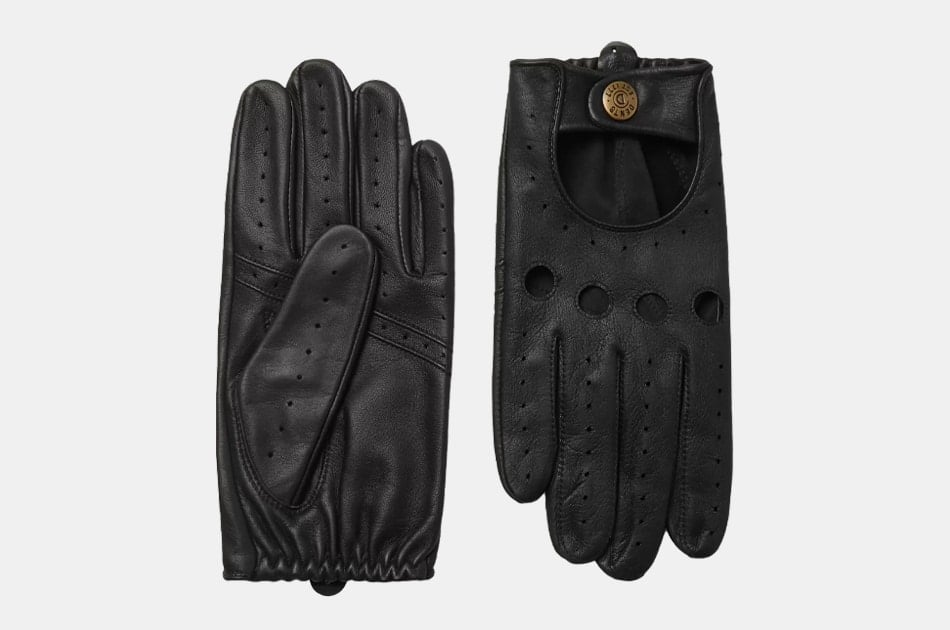 Dents Silverstone Touchscreen Leather Driving Gloves
British glove maker Dents has been serving aristocrats and movie stars since 1777. These timeless gloves would be equally as stylish in a Cary Grant flick as they would today. The leather on the fingertips is treated so that you can operate any LCD or OLED screens in your car, as well as tablets and smartphones. The gloves feature snap-fastening cuff tabs, perforations for breathability, partially elasticated cuffs, and a butter-soft 100% sheepskin construction.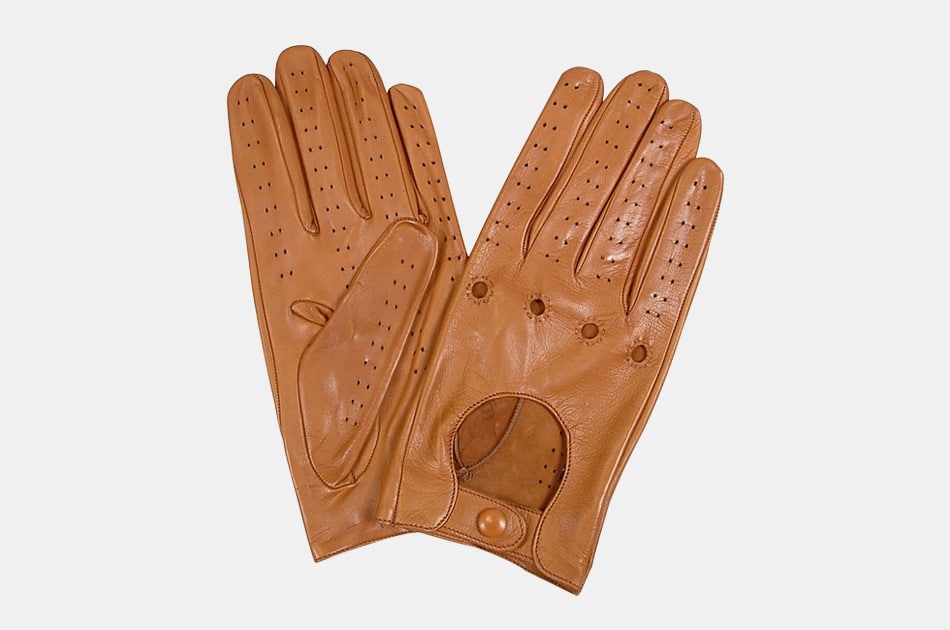 Forzieri Italian Leather Driving Gloves
Style-wise, the Forzieri driving gloves are quintessentially Florence, Italian. They boast a high-fashion attention to detail which include a soft and comfortable leather construction and intricate stitching. Even the knuckle perforations have a delicate stitching around each hole. They're incredibly lightweight because they're unlined, and they come with a two-year warranty. If you're looking for something dashing and debonair, these driving gloves are for you.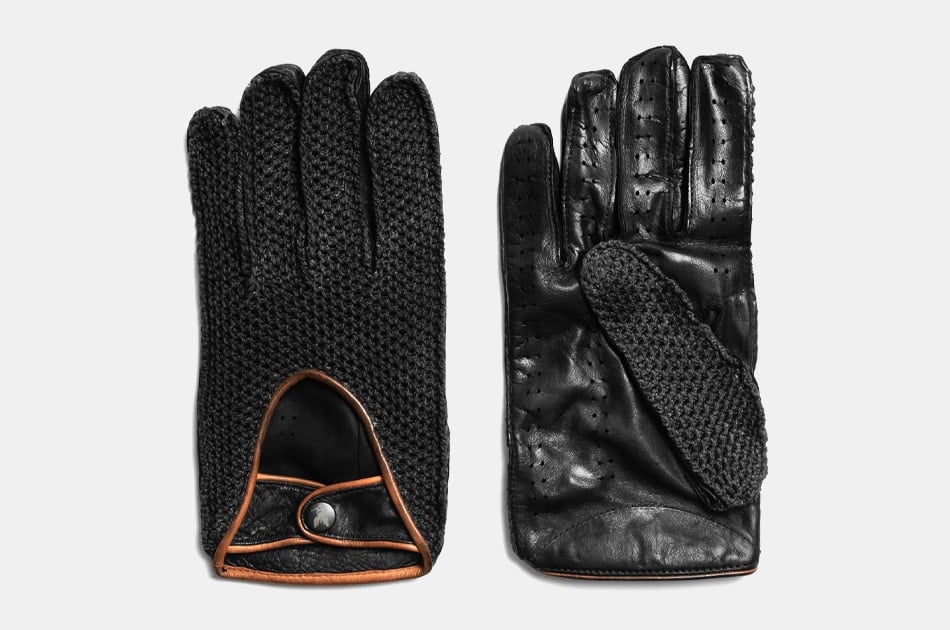 Christophe Fenwick Type MM Driving Gloves
These Christophe Fenwicks are as close to pieces of art as driving gloves can get. They're handcrafted, so each pair is a little different than the others, featuring unique markings just like an artist signature. They're made with a vintage cotton crochet on the top side, and lambskin with a vintage patina aesthetic on the palm side. They come in charcoal black or "dusty yellow" which is a mustard color with a dark and rugged fade. Go for these driving gloves if you want a pair that are visually distinct.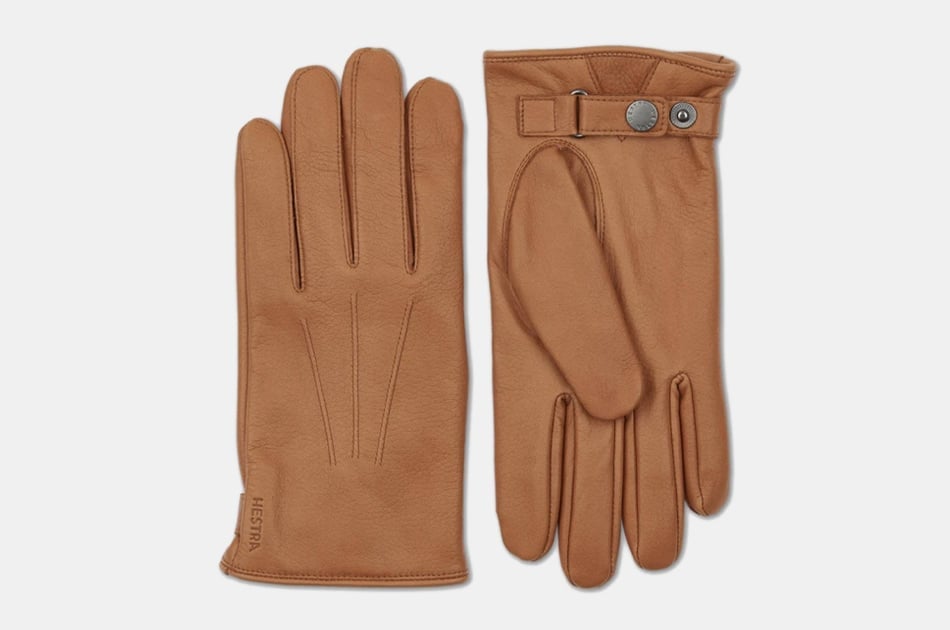 Hestra Eldner Gloves
Swedish design house Hestra Eldner serves up a classically Scandinavian driving glove with this model. The clean lines throughout make for a very tidy and contemporary style. The construction is Scandinavian Elk leather with a cozy wool lining, making these gloves both durable and effectively insulating. The adjustable strap also makes them versatile for all wrist sizes and for drivers fond of generously sized watches.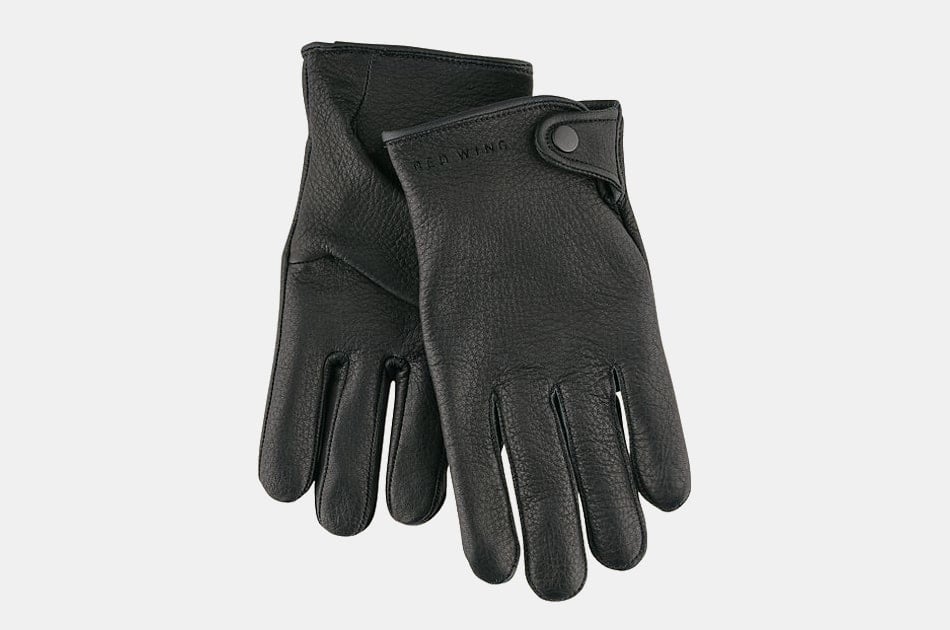 Red Wing Heritage Driving Gloves
American heritage brand Red Wing is known for durability and craftsmanship. Naturally, their driving gloves are made from premium deerskin leather. Deerskin maintains its supple texture even after it's been soaked, unlike inferior leathers which will eventually stiffen and crack. It also gives the gloves a full-grain, high-end textured aesthetic. The cut of the gloves is slim, modern, and sharp. Overall, these are great for driving and as a stylish accessory, perfectly paired with a classy peacoat.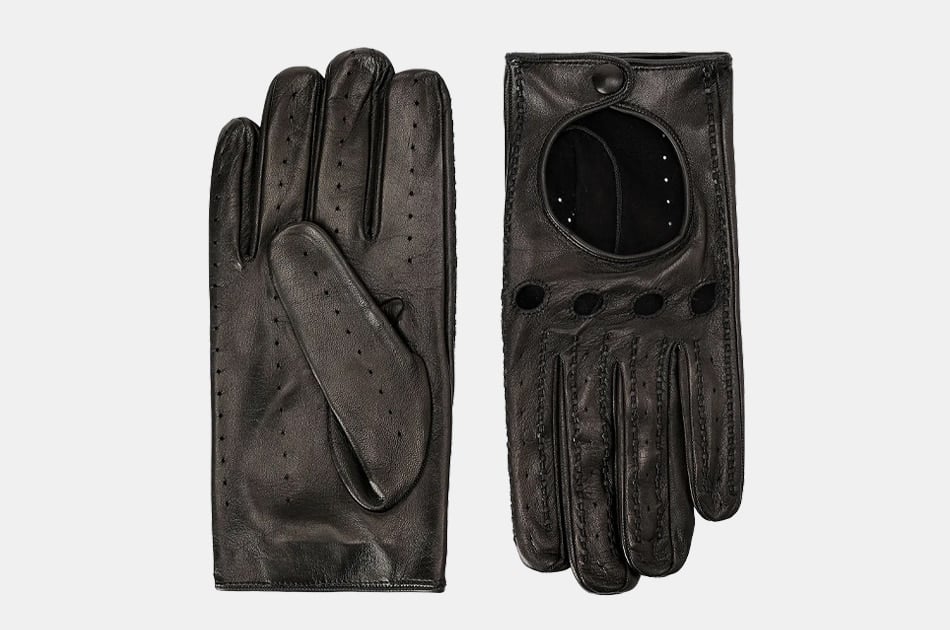 Scuderia Ferrari Nappa Lambskin Driving Gloves
These gloves are rugged yet sophisticated, which makes sense since they're the official gloves of Ferrari's professional Formula One racing team, the Scuderia. The gloves are made of luxurious lambskin nappa leather, which is known for its softness and comfort. The design is classic and professional, featuring openings at the wrist and knuckles and perforations throughout for ventilation. They also come in an elegant red box embellished with the iconic Ferrari shield.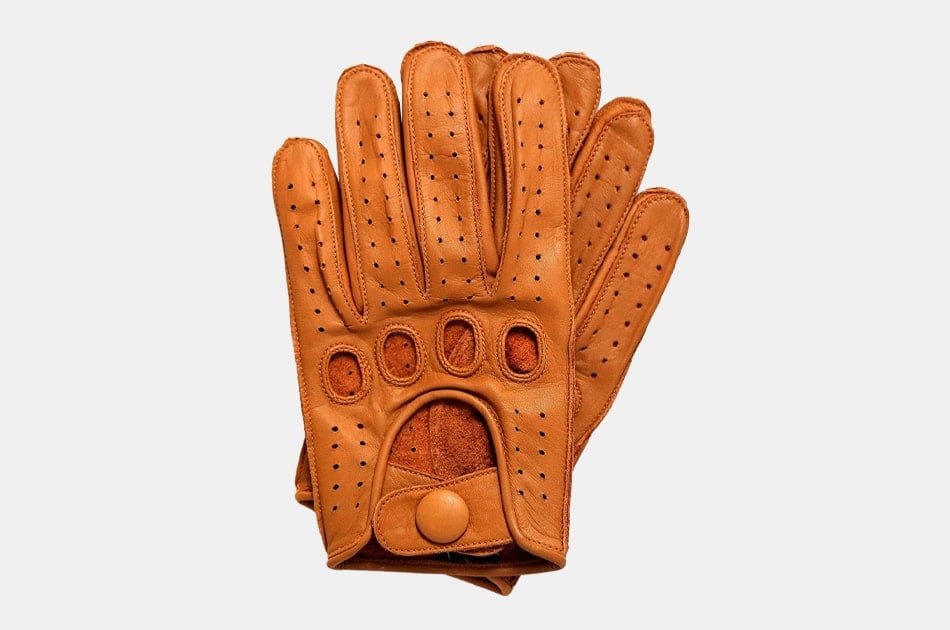 Riparo Reverse Stitched Leather Driving Gloves
These Riparos feature the same quintessential driving glove design as most do, but the reverse stitching gives it a unique, patterned look. Reverse stitching also strengthens the seams of the gloves, providing these with high durability and enhanced fit. For mobility and comfort, they're also designed to keep from interfering with wrist watches and fitted jacket sleeves. Finally, the leather's vibrant cognac color is so beautiful and reminiscent of brandy, that you'll want a stiff drink at the end of your drive.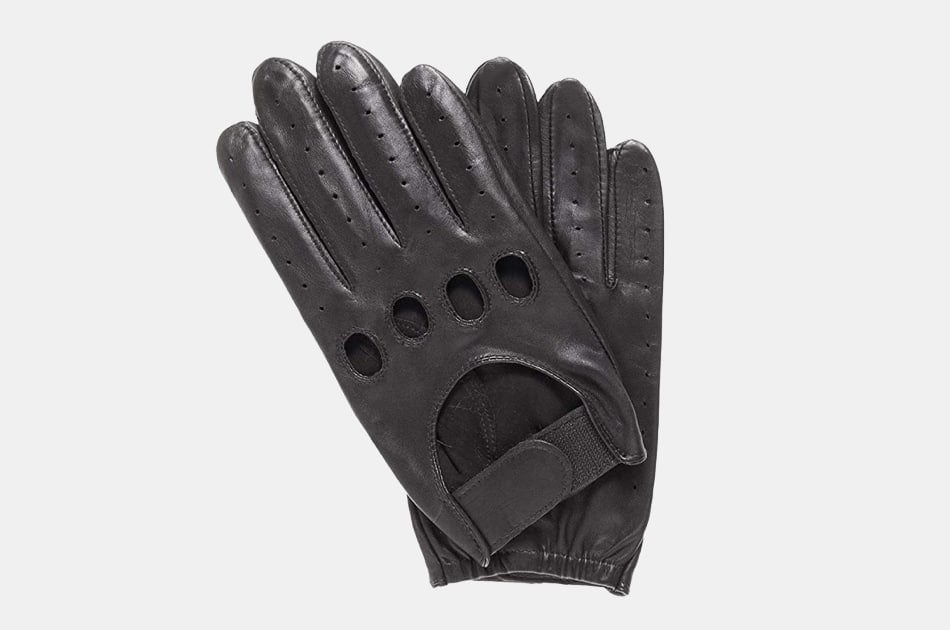 Pratt & Hart Downshift Leather Driving Gloves
These no-frill driving gloves really punch above their weight. They're made of fine grained 100% sheepskin leather and feature an elasticized wrist and a velcro closure for a snug fit. They're designed with traditional bound knuckle holes, perforations to keep you cool, and come in black or brown. If you're looking for an easy bang-for-buck option, go for the Pratt & Hard Downshifts.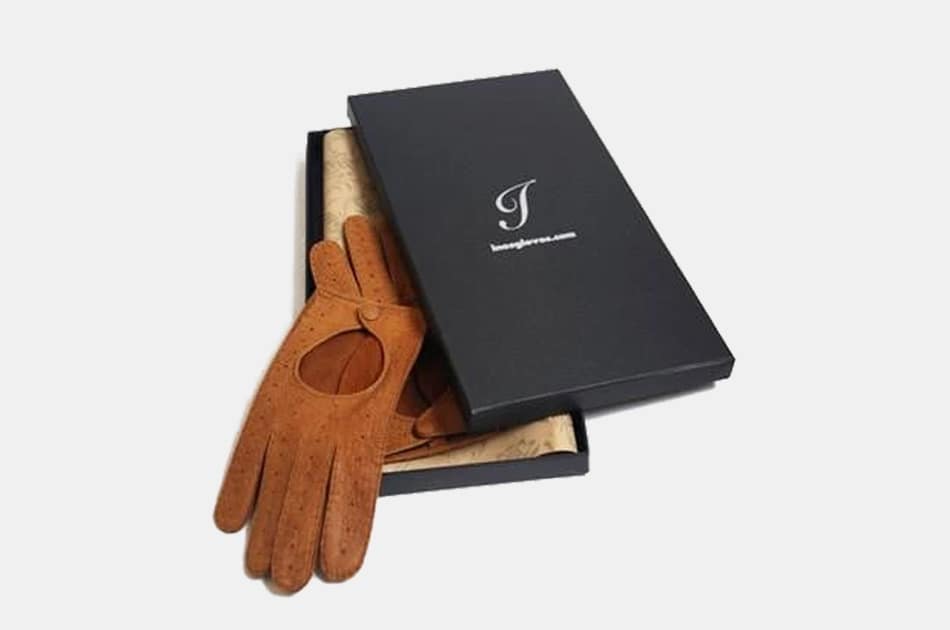 Ines Peccary Leather Driving Gloves
Peccary is a soft, durable, and supple leather known for its grainy aesthetic, three-prong pores throughout the surface, and its exclusivity and high price. That makes these Ineses like the Dom Perignon of driving gloves. The hand-stitched design is classic yet sophisticated. For such a highly prized material, peccary leather is easy to maintain and even washable.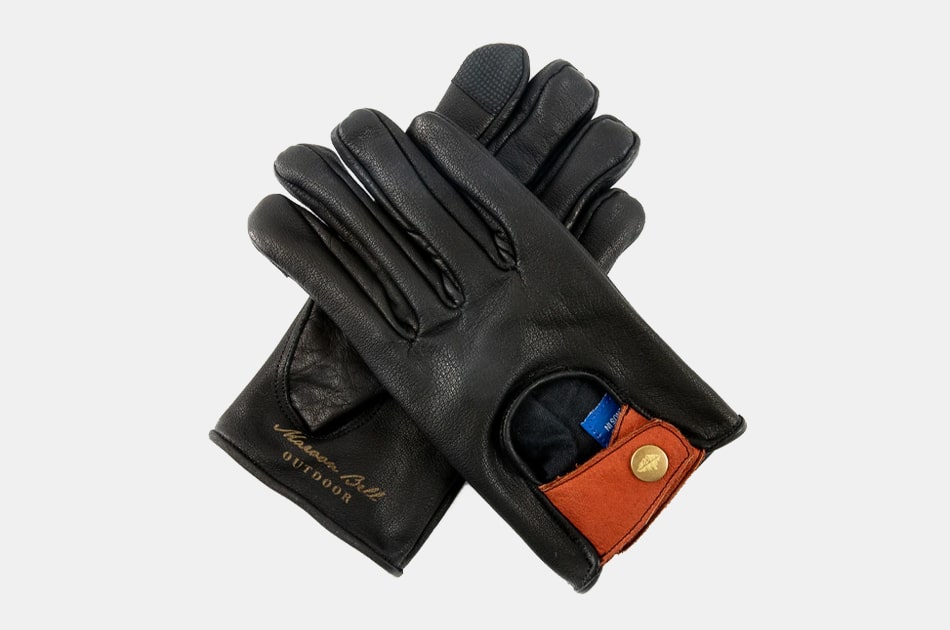 Maroon Bell Buffalo Leather Driving Gloves
If ruggedness is your priority, then the Maroon Bell Buffalo gloves are for you. They're constructed with buffalo hide, which is three times thicker than cowhide and tear-resistant. These bad boys are so tough, it will actually take some time to loosen them up. Since these need breaking in though, it's important you really study their chart and make sure you get the right size for you. Style-wise, they're robust-looking with a fun and fashionable two-tone design that's rare in driving gloves.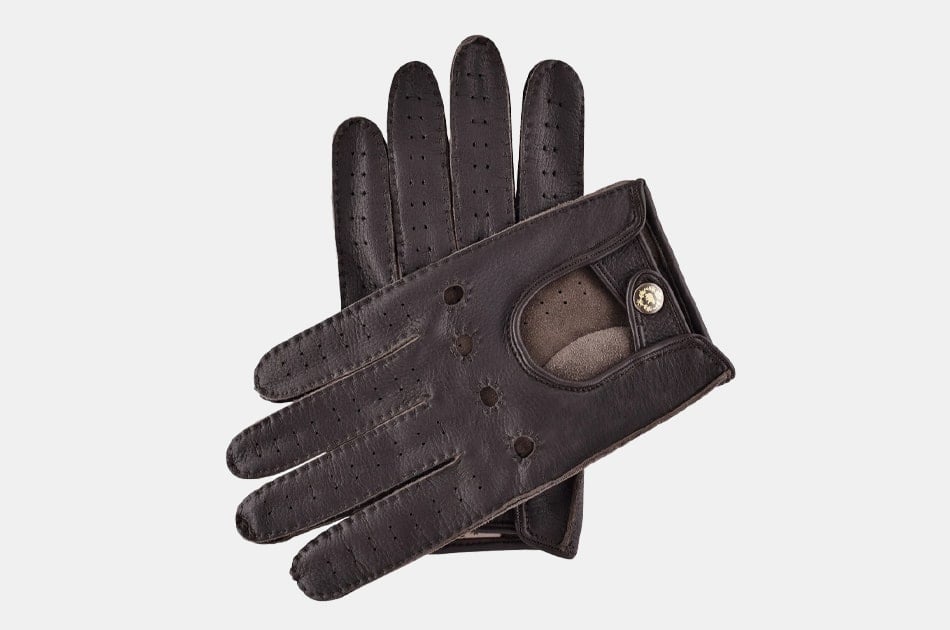 Fratelli Orsini Leonardo Deerskin Driving Gloves
This New York-based company is the largest independent retailer online, yet is still a small family-run operation. This makes it even more impressive that they offer two-day shipping and donate 1% of their proceeds to charity. The gloves themselves are constructed with soft American deerskin and are made in Italy, mostly hand-sewn. The leather-covered snap closure allows you to get an excellent fit.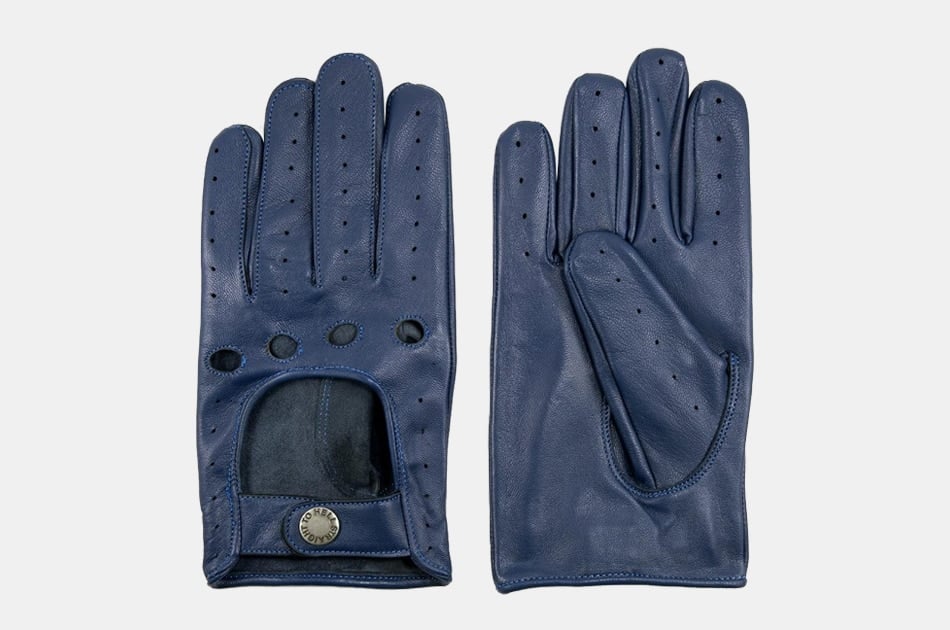 Bullit Leather Driving Gloves
These gloves come in an unusual, but playful and modern blue leather which is made of full-grain sheepskin napa. They're so soft that they conform to the shape of your hand when you wear them, giving you a smooth and reliable grip on the steering wheel. They feature a lightweight and unlined construction and an engraved gun metal snap closure.
Disclosure: Clicking on these links and making a purchase may earn us a small referral fee, at no extra cost to you. Learn more here.
freestar.config.enabled_slots.push({ placementName: "gearmoose_leaderboard_btf", slotId: "gearmoose_leaderboard_btf" });