The 12 Best Moto Boots To Wear This Fall
Think of the places you want to go this fall on the open road, the destinations that exist in your mind's eye, fuel your spirit and soul with adventure — how are you going to get there? We know exactly how, or we might offer up a suggestion to that effect: With the best gear in tow and on your person. To get even more specific: With a pair of the best moto boots along for the ride. In fact, we're taking away the guesswork and helping you get your next great adventure started by telling you all about the 12 best motorcycle boots to wear on your next ride this fall.
For colder climates, blustery winds, changing leaves and changing seasons, you need nothing but the most dependable boots as you hop on your motorbike (or heck, even just in your car). That's where moto boots come in handy, because they're going to prove every bit as rugged and dependable as the rest of your fall wardrobe. Whether you're rocking a henley and flannel shirt or a tough leather jacket and a thermal shirt (plus moto jeans, we should say), moto boots are going to work reliably, stylishly and with durability and performance in mind. Can you ask for anything more? Well, only for an adventure on the open road worthy of writing home about. Gear up, lace 'em up and let's get to work.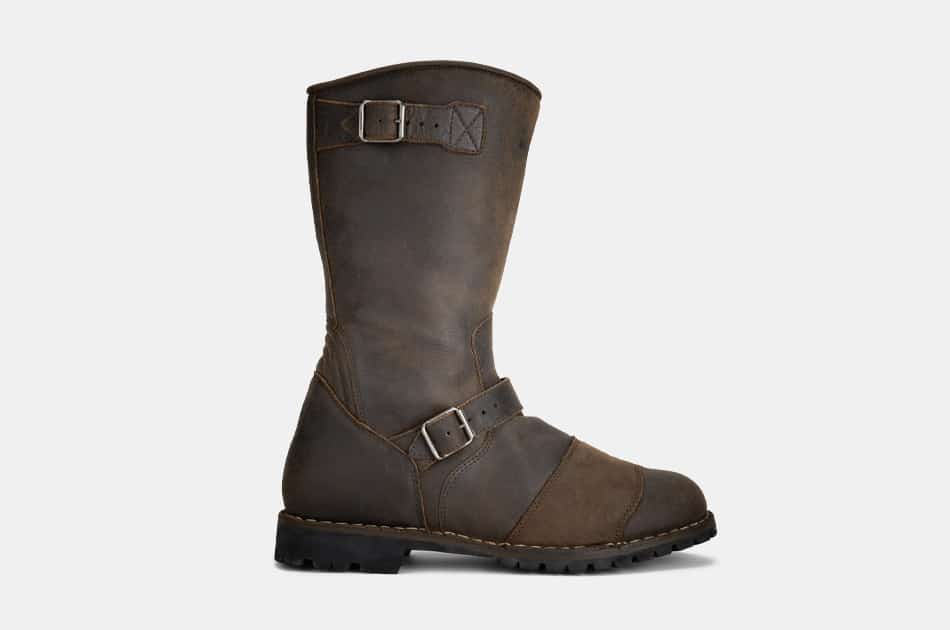 Belstaff Endurance Leather Motorcycle Boots
Is there any finer brand when it comes to a pair of motorcycle boots than the legendary Belstaff? Pioneers of the open road and truly a giant in the world of British heritage menswear, there's not a better pair of moto boots to wear with a Belstaff jacket than the Endurance Leather Motorcycle Boots. They don't cut any corners and they certainly don't skimp on the details, the construction, or great looks. The next time you hit the road, you could do worse than wear Belstaff, we think.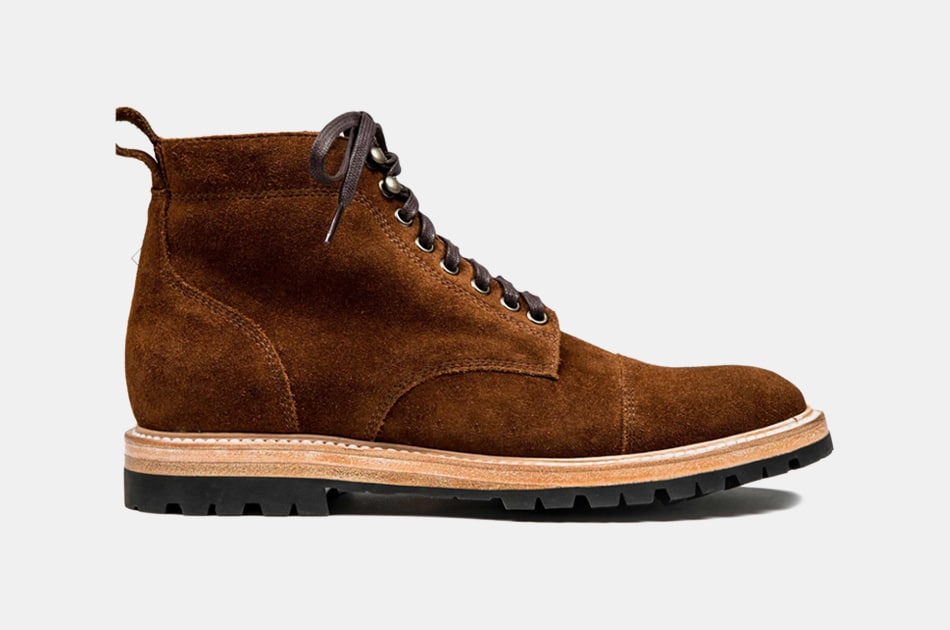 Taylor Stitch Moto Boot
When the Taylor Stitch team sets out to craft something exceptional, they definitely hit the nail right on the head every time. If you ask us, that's not hyperbole. The brand consistently delivers the best of the best when it comes to the finest sweaters, the best flannel shirts, a heck of a heritage-quality moto jacket, and as of late, the best moto boots around. The Taylor Stitch Moto Boots, crafted in handsome snuff suede that just so happens to be waterproof, are as fine a complementary pairing with Taylor Stitch's fall essentials as we could imagine.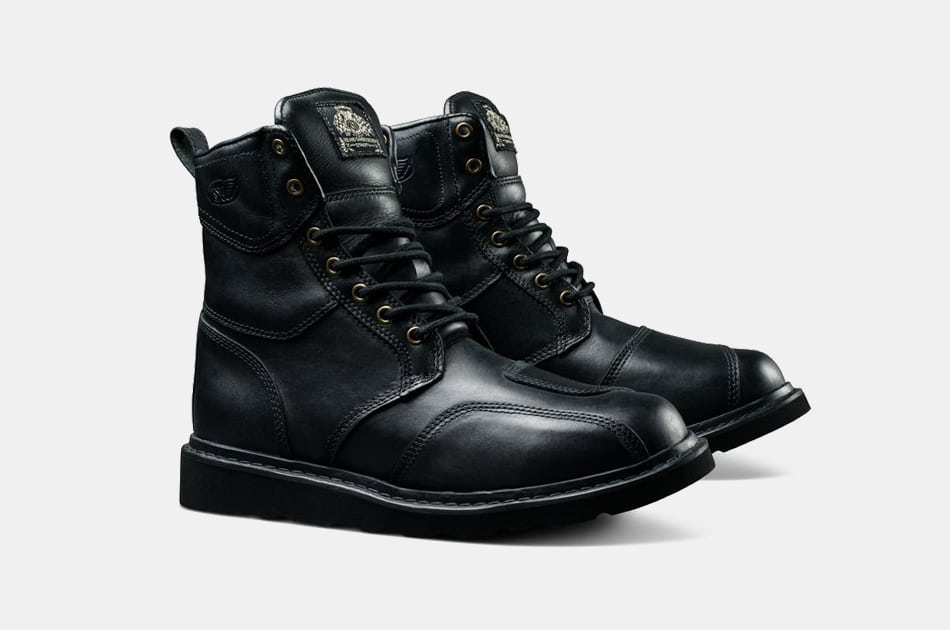 Roland Sands Mojave Boots
Roland Sands has an undeniable history of outfitting modern men for the road and well beyond, and it's only fitting that you've got the option to pair your Roland Sands watch with an excellent pair of motorcycle boots like the Roland Sands Mojave Boots. Call 'em no-fuss or no-frills, but just make sure you add 'em to your fall style wish list ASAP. With a pair of boots this rugged and dependable, who knows where you'll go.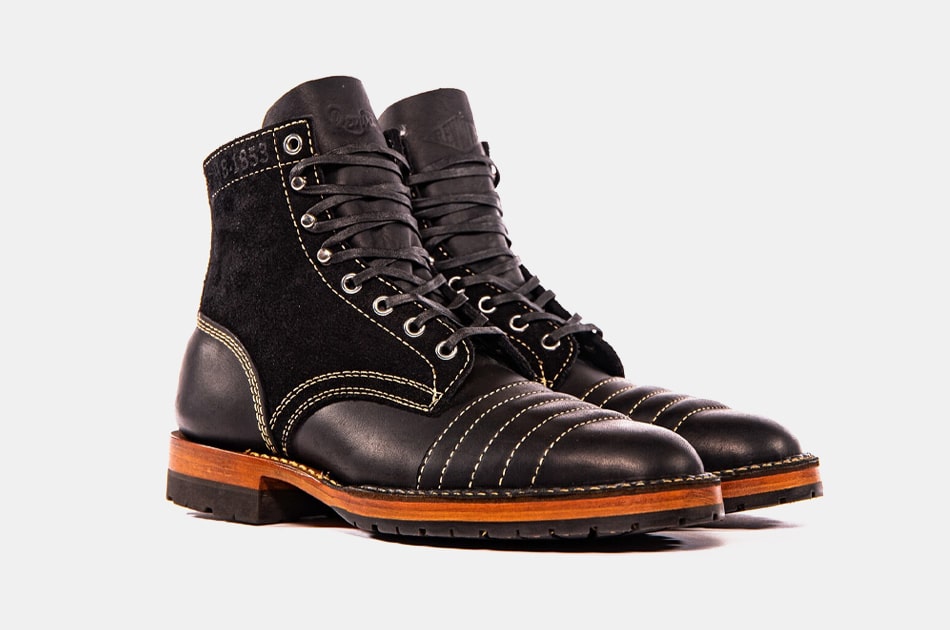 Revival x White's Motorcycle Boots
When you want moto boots that are expertly designed, carefully crafted and designed with real-life riding in mind, you want the Revival x White's Motorcycle Boots, the result of what the brand says is years of research. That's great news if you're a discerning enthusiast when it comes to the best men's boots and riding gear, and there's hardly a better option than White's Boots (the brand is primarily known for logging boots, but these are a welcome addition to any carefully curated boots collection).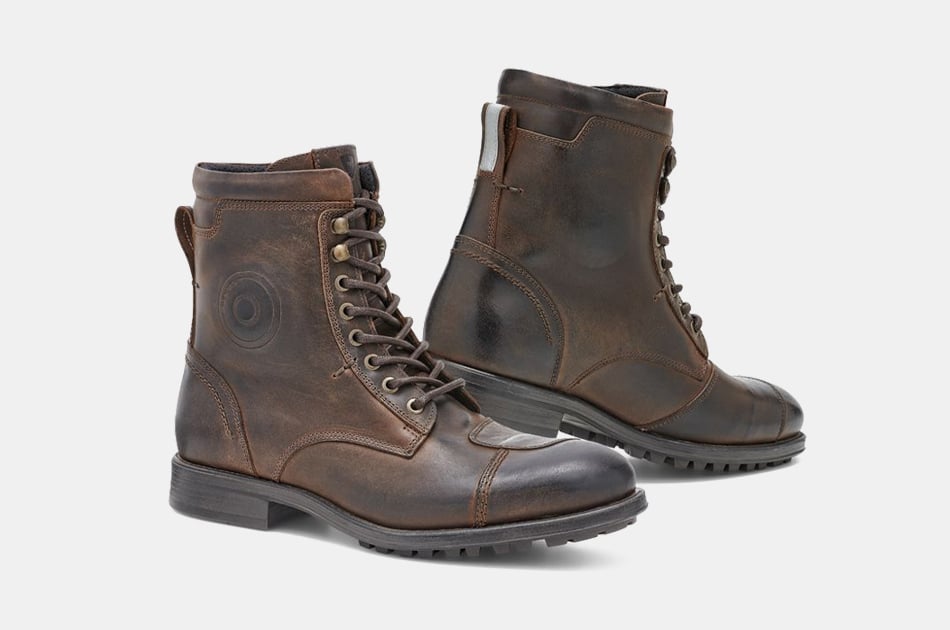 REV'IT! Marshall Boots
Made from durable waxed leather designed to take a beating and keep you safe on and off the road, the simply excellent REV'IT! Marshall Boots check all the right boxes in your search for the best moto boots. And y'know what's even better? They're very agreeably priced for the quality and longevity you're sure to get, and that makes 'em even more exceptional.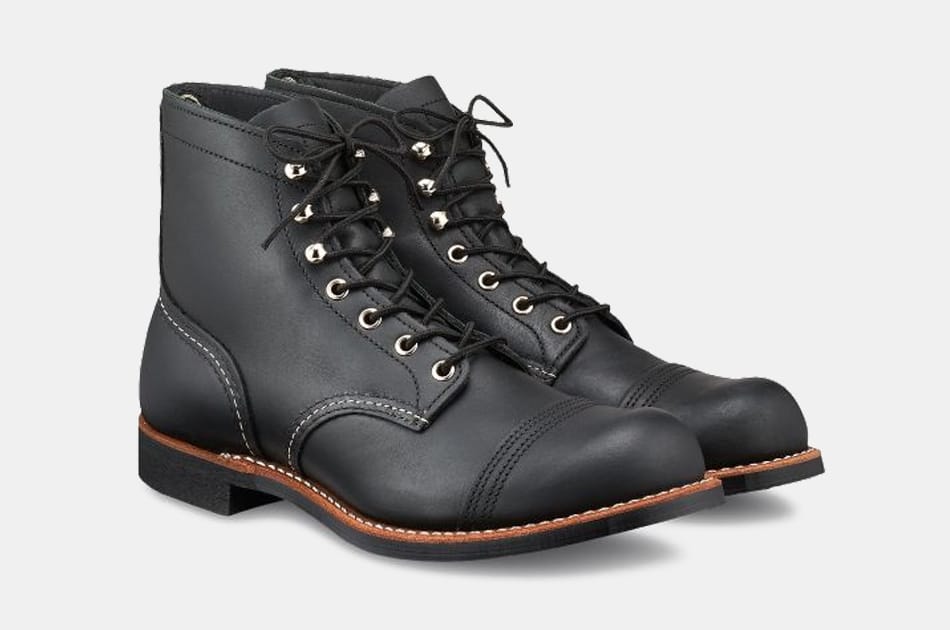 Red Wing Men's Iron Ranger Boot
When it comes to moto boots, and indeed, the best riding boots for men — period — each and every discussion should assuredly include Red Wing's Iron Ranger Boots. Motorcycle boots should easily work in plenty of fall style situations out on the road and back in town, and if you want a pair of rugged leather boots made the old-fashioned way, using a meticulous number of steps and a high level of attention to detail, you need these on your feet ASAP.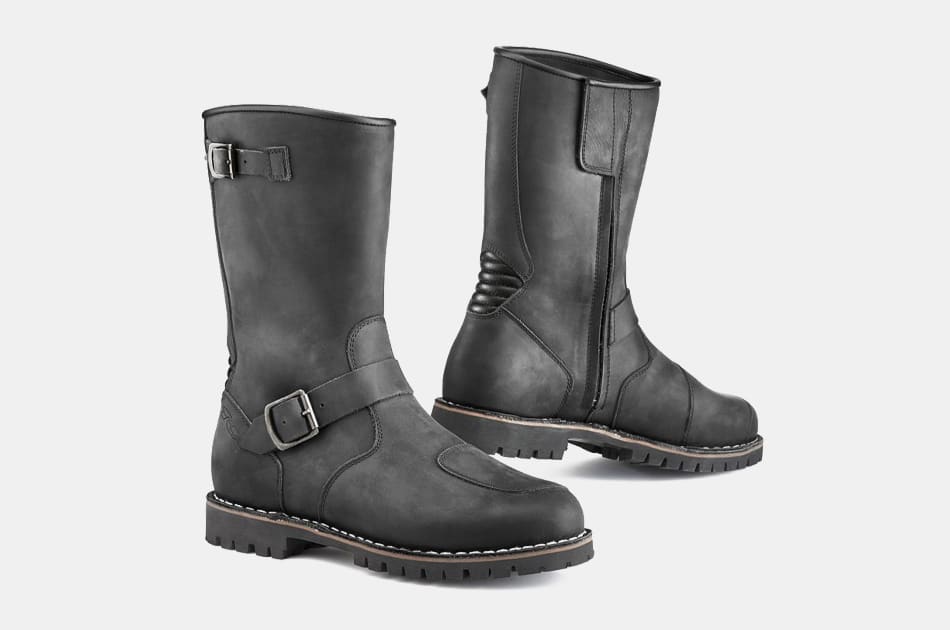 TCX Fuel WP Boots
No matter how well-stocked you think your arsenal of rugged leather boots happens to be, the TCX Fuel WP Boots are seriously worthy of your time and money as you search for the best moto boots. Designed with waterproof functionality to mimic the look and feel of engineer boots, the TCX Fuel WP Boots deliver uncommon durability and the highest quality to your fall footwear rotation.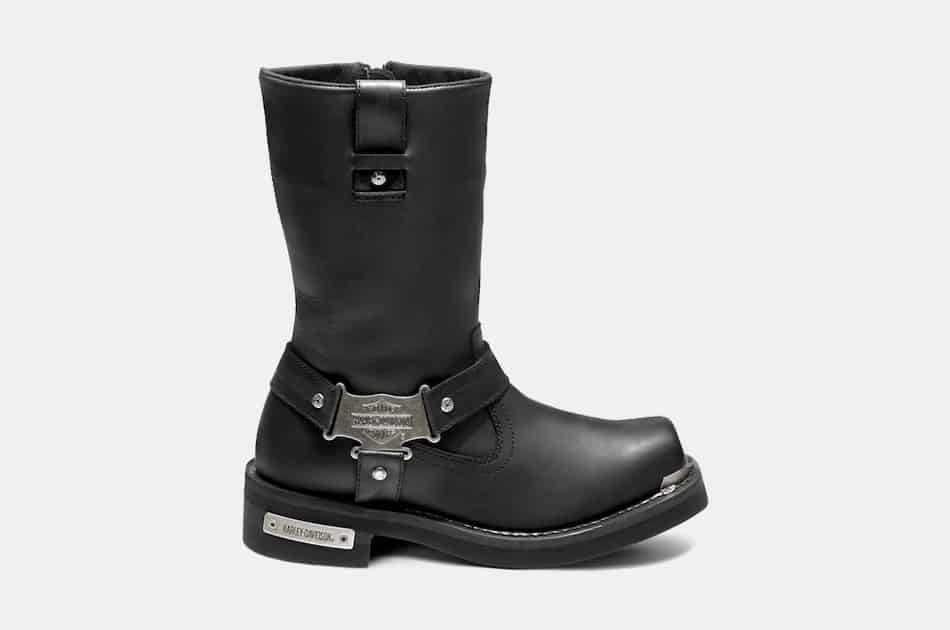 Harley-Davidson Charlesfort Motorcycle Boots
The one, the only Harley-Davidson can deliver the best motorcycle boots to power your next ride atop your Harley, and you can be darn sure we're on board with what the brand is offering. The quality of Harley-Davidson's machines is second to none, so shouldn't your corresponding gear meet a similarly high standard? Make that a resounding yes.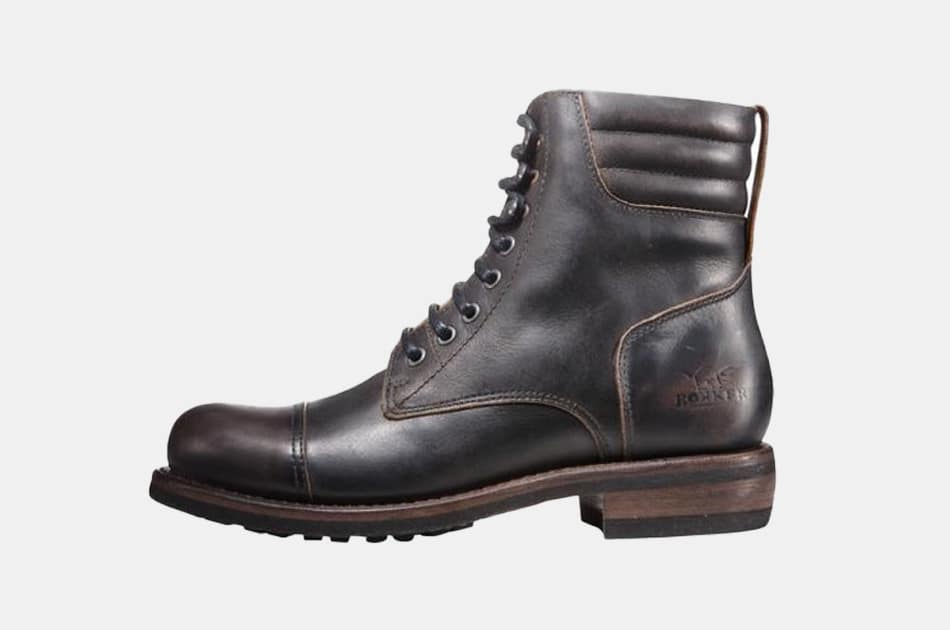 Rokker Urban Racer Boots
The best moto boots are sleek and sturdy, stylish and rugged, durable and yet subtle … all at once. That seems like the perfect package for the proper pair to bring on your next road trip, yes? Well, folks, that's what the Rokker Urban Racer Boots offer up for your fall wardrobe and your adventure gear.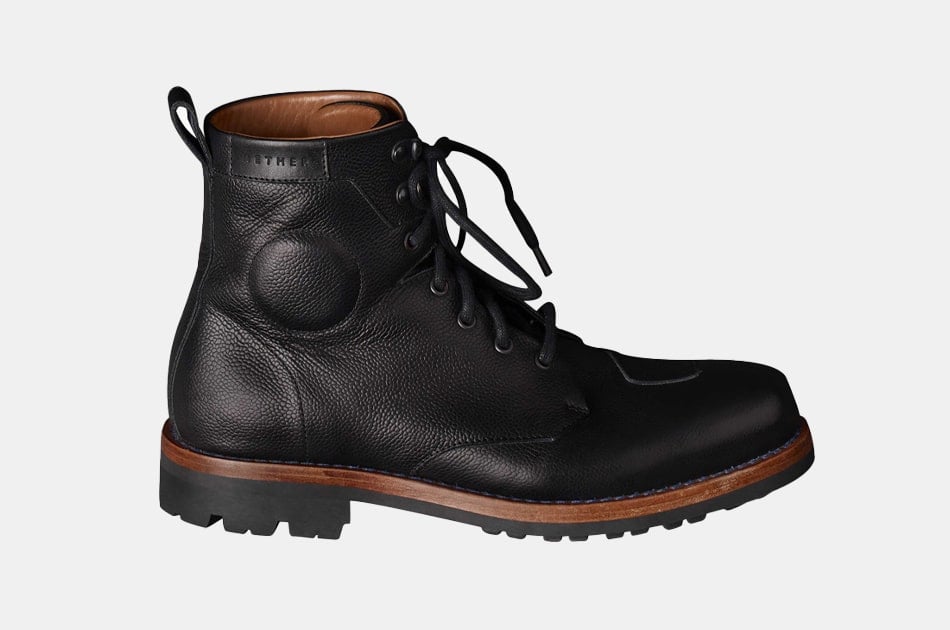 Aether Moto Boots
We've long been impressed by the blend of technical function and style that Aether brings to its coveted, minimal line of men's performance gear, from outerwear for extreme conditions, right on down to the Aether Moto Boots. Consider them a perfect compliment to the rest of your Aether gear — we can nearly guarantee you'll have 'em for years.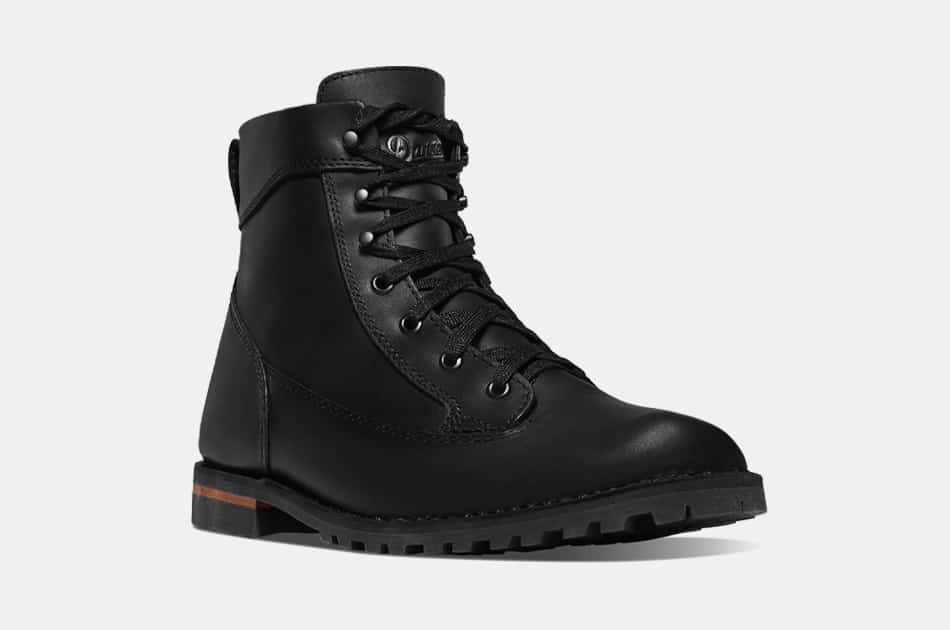 Danner Jack III Boots
The best motorcycle boots, as we've said, deliver uncommon versatility and yet durable performance wrapped into one impressive package. That might sound too good to be true, but when it comes to the Danner Jack III Boots, you know that this Pacific Northwest heritage brand can deliver without missing a beat. Easily wearable with moto jeans and a rugged henley, these are boots you can count on for your next fall road trip.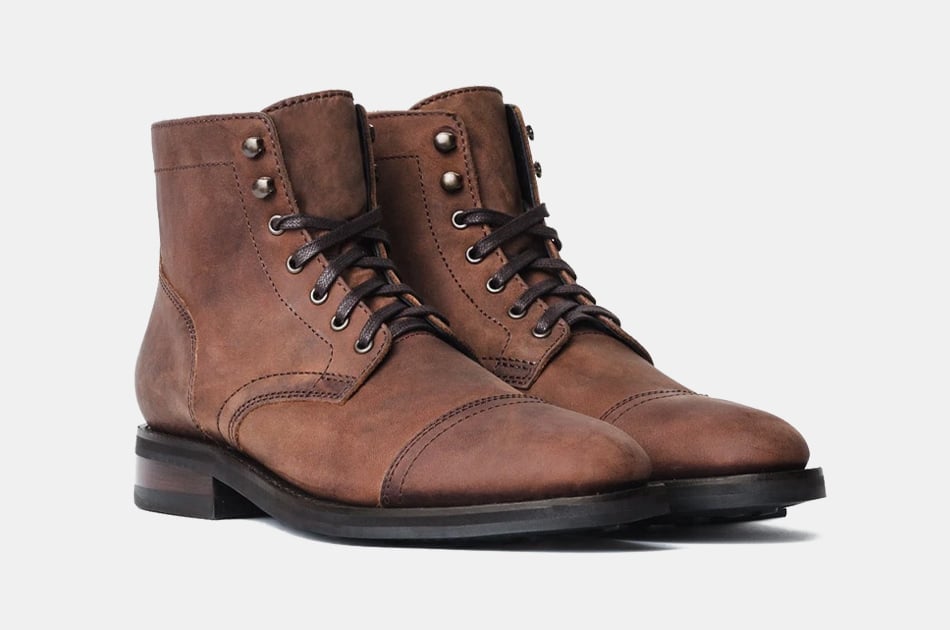 Thursday Boot Co. Captain Boots
If you've followed the impressive expansion of Thursday Boots over the years, you know that the NYC-based brand is a force to be reckoned with when it comes to sharp yet affordable men's boots. If you want something with more rugged style and hard-wearing durability than your typical dress boots, you want to go with the Thursday Boot Co. Caption Boots. They'll break in and not wear out, and you can take our word for it. 
Disclosure: Clicking on these links and making a purchase may earn us a small referral fee, at no extra cost to you. Learn more here.