You already know and love the bold roasty flavors and smooth texture of a good stout beer. But now imagine: What's the perfect pairing for those tastes and aromas?
If you guessed oysters, you'd be right. Why? Because the naturally sweet, salty, and briny characteristics of these oceanic bivalves complement every darned flavor note in a stout beer.
We've collected eight of the best oyster stouts available for sale today, each with their own unique spin on the style. But before we get into that, let's answer the big question first.
What is an Oyster Stout?
As the name implies, an oyster stout is a stout beer brewed with—you guessed it—oysters.
Or rather, most oyster stouts are. A smaller percentage of them use the name oyster stout to suggest a stout that's particularly good to drink with oysters.
Why? Because that's key to the style's history and origins.
Oyster stouts come from a Victorian-era English pub tradition of eating freshly shucked oysters alongside their newly developed stout ales. But it wasn't until the early 20th century that brewers began experimenting with combining the two in the brew kettle, using various combinations of oyster meat, brine, shells, or the whole oyster.
Now, the style is a very niche choice without many examples. The ones you'll find on this list are primarily made and endorsed by craft brewers, who are trying to push style boundaries with this uniquely delicious beer.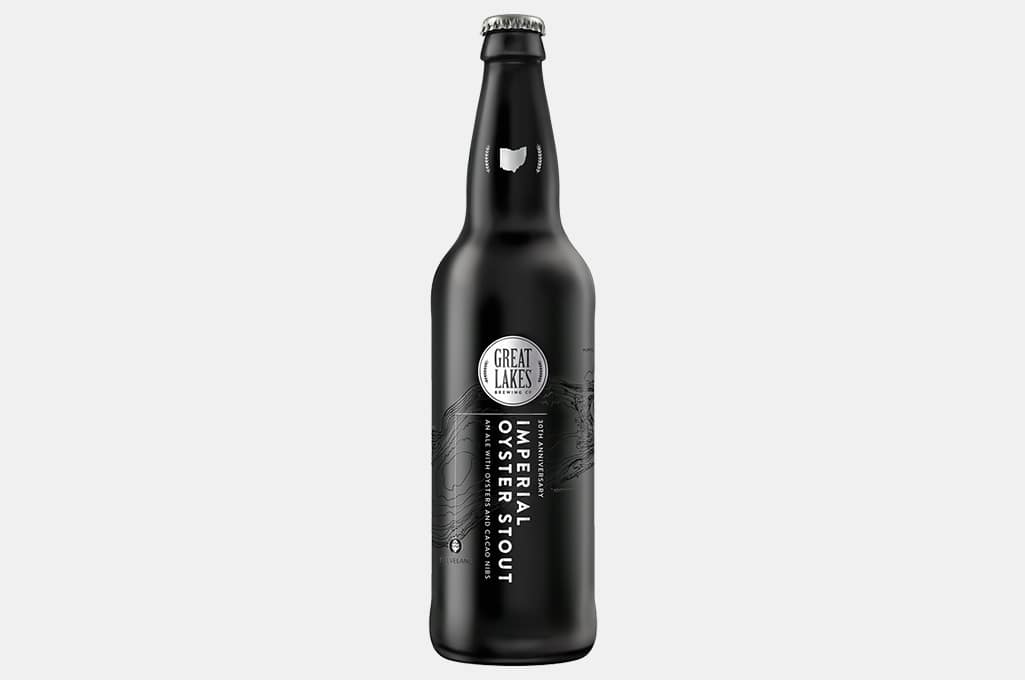 Great Lakes Brewing Co 30th Anniversary Imperial Oyster Stout
Cleveland, Ohio's Great Lakes Brewing Company decided to celebrate their third decade of brewing with a particularly strange and delicious beer: This Imperial Oyster Stout. Brewed with whole oysters and just a touch of cacao nibs, it's brought to a smoothly sippable 11 percent ABV—making it unlike any other oyster stout you'll find. The beer starts with an intensely robust mouthfeel of roasted grains and chocolate ends with a delicate, briny finish, making great use of the oysters to temper an otherwise rich and voluptuous stout. Get this while it's still around, because once the bottles have sold out, Great Lakes won't be making it again.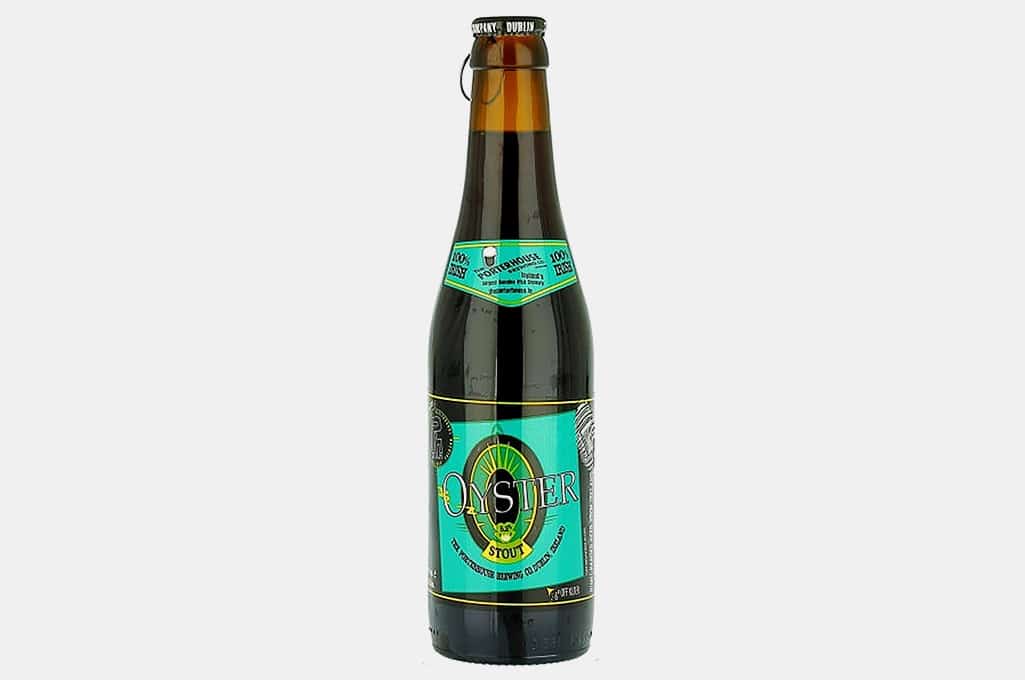 Porterhouse Oyster Stout
With a history reaching back to the early days of craft brewing in the mid-80's, Porterhouse Brewing has an impressive pedigree. And the distinctly Irish brews take on totally different challenges than most American brewers are focused on, like this Oyster Stout. Brewed to 5.2 percent ABV, it's a mild and easy drinking stout with smooth roasty flavors at the forefront. But through the addition of whole oysters to the brew kettle, you also get a distinctly savory and briny finish. Add in a touch of Golding hops to boot, and the aroma becomes bright and distinct rather than muddied or fishy. Truly a one of a kind stout.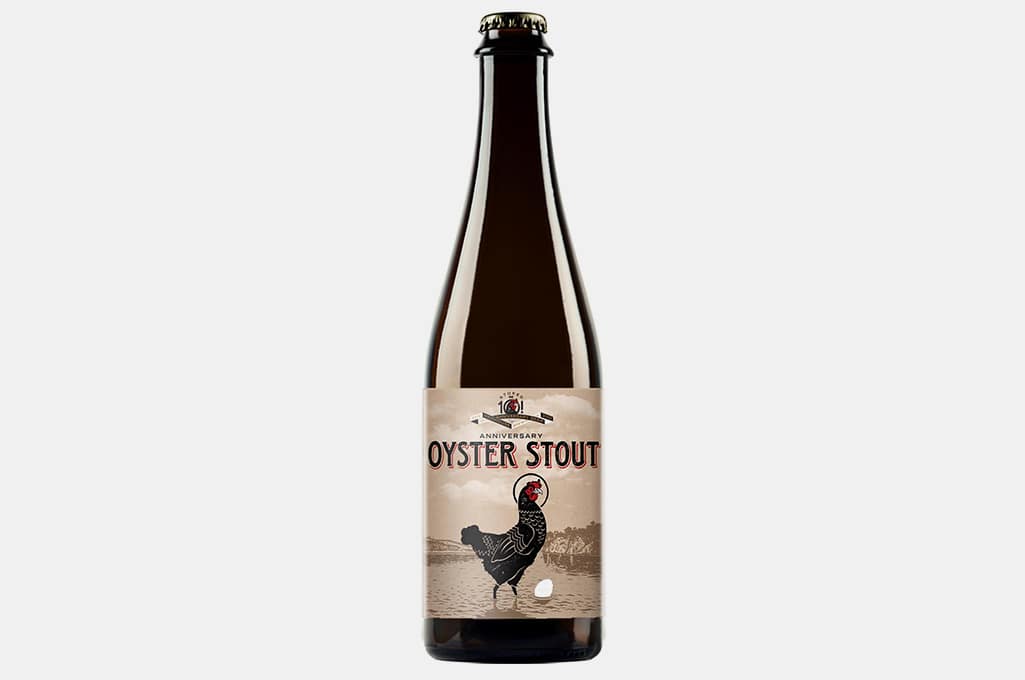 HenHouse Brewing Co Oyster Stout
You really have to admire HenHouse Brewing Co.'s approach to their beers. By sourcing as many local Californian ingredients as possible, then augmenting them with hand-selected items from elsewhere in the USA, they're creating distinctly regional beverages one after another. For their Oyster Stout, HenHouse paired with Hog Island Oyster Company for their sweet, briny, complex oysters—and gave them a malt base from Admiral Maltings in Alameda, California. That makes it a true expression of California terroir, and a darned fine beer to drink whenever you're looking to explore something new.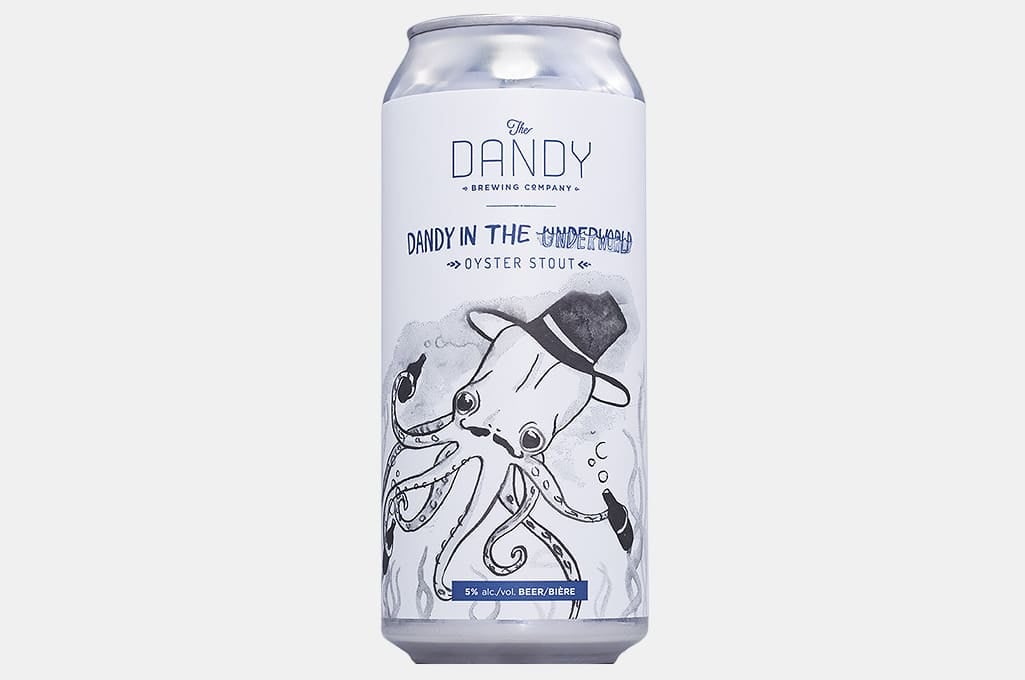 Dandy In The Underworld Sweet Oyster Stout
As we've mentioned, oyster stouts aren't a common style. But they're not the only uncommon branch of the stout family tree—and the sweet stout is equally obscure. So the fact that The Dandy Brewing Company has somehow blended the two styles to create a sweet oyster stout? That's ridiculous, in the best way possible. Here's the trick though: This is a sweet stout that's meant to be paired with oysters and other seafood, in the classic British style. No oysters are used in the brewing process, making it suitable for vegetarians where other oyster stouts are not.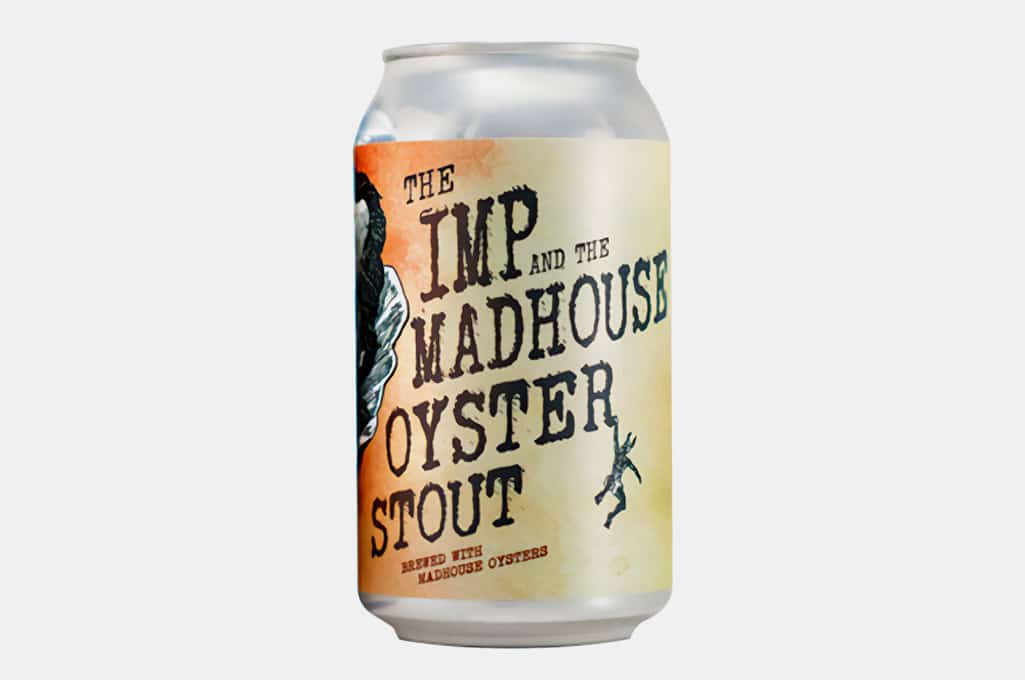 Raven Beer The Imp and the Madhouse Oyster Stout
Though the raven may have quoth "nevermore", we can guarantee that you won't say the same after drinking one of these Baltimore, Maryland craft brews. Inspired by Edgar Allan Poe, every one of Raven Beer's brews has an off-kilter touch. This is especially true in their deftly named The Imp and the Madhouse Oyster Stout. Neither dry nor sweet, this 6 percent ABV stout uses fresh whole Chesapeake Bay oysters from Madhouse Oysters in Fishing Creek, Maryland. And the name? It comes from Poe's story The Imp of the Perverse, where we eventually learn that the narrator is locked away in a madhouse. Poetic indeed.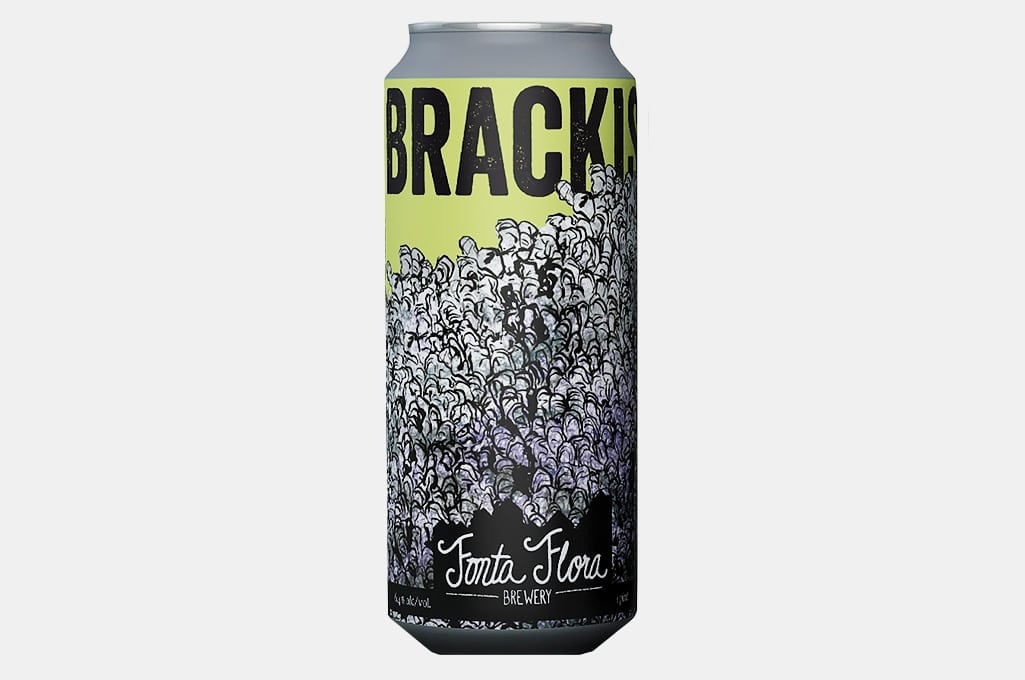 Fonta Flora Brackish
It's all in the name, for this beer: Brackish. That's defined as water that is slightly salty, as is the case with the estuaries where oysters grow and develop their unique flavors. Fonta Flora is unabashed in their use of this term, because they brew the Brackish with heaps of whole Virginia and North Carolina oysters. A mix of caramel, chocolate, and roasted malts provide the sweet, smooth, and roasty base for the ale. But then the finish is even further accentuated with the addition of traditionally crafted North Carolina sea salt. If you like your salty foods and drinks, this one's for you.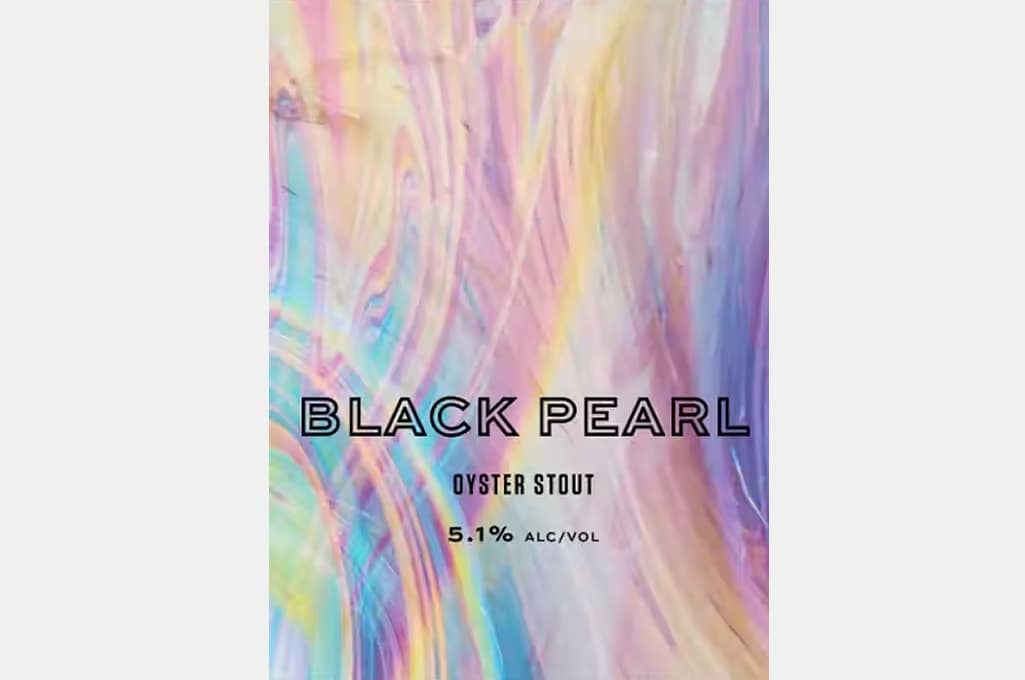 Lamplighter Black Pearl Oyster Stout
Cambridge, Massachusetts is home to amazingly fresh seafood from the eastern coastal waters—so it should come as no surprise that the Cambridge-based Lamplighter Brewing can make one heck of an oyster stout. Their Black Pearl Oyster Stout is the product of a collaboration with brewers at Medusa Brewing Co. in Hudson, MA as well as the farmers at Island Creek Oysters in Duxbury, MA. It's another great example of a beer with real terroir, making it a regional delicacy that you should really try to get your hands on.
Disclosure: Clicking on these links and making a purchase may earn us a small referral fee, at no extra cost to you. Learn more here.