We often say here that the small details really matter, from fit to fabric to how you wear your favorite menswear essentials. And that adage is just as true when it comes to your grooming routine — today, we'll tackle the best pre-shave oils for men looking for the best morning shave possible.
Using a pre-shave oil is a necessary and yet sadly overlooked part of the process of taming your mane. It's up there with using one of the best beard oils to care for your beard itself. And we're very much of the opinion that using one of these pre-shave oils is going to make your shaving experience that much better and enjoyable — for you and your beard, that is. It's all about the small steps in the process that lend themselves to an improved and upgraded grooming routine; after all, what better way to start out your day than with a great shave? Stick with one of these best pre-shave oils for men, and thank us later.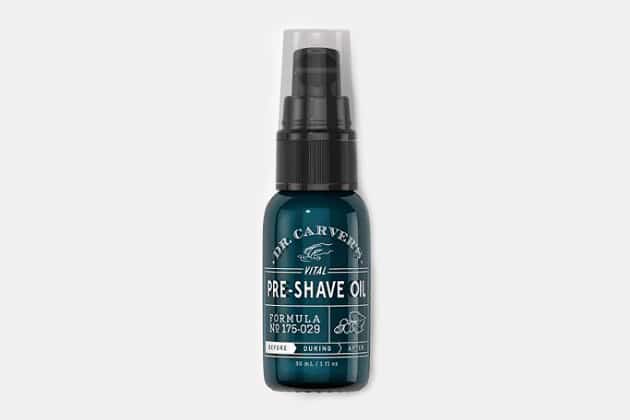 Dr. Carver's Vital Pre-Shave Oil
The folks at Dollar Shave Club put it best when it comes to Dr. Carver's Vital Pre-Shave Oil — simply put, using pre-shave oil primes the skin for a smoother shave. Designed to "keep your skin running smooth for another 5,000 miles," this pre-shave oil also moisturizes the skin and assists in tug-free shaving. Those are all positives whether you're taming your stubble or shearing up a long mane. Again, it's the small details that make the difference,and Dollar Shave Club gets it right with premium ingredients. – Buy It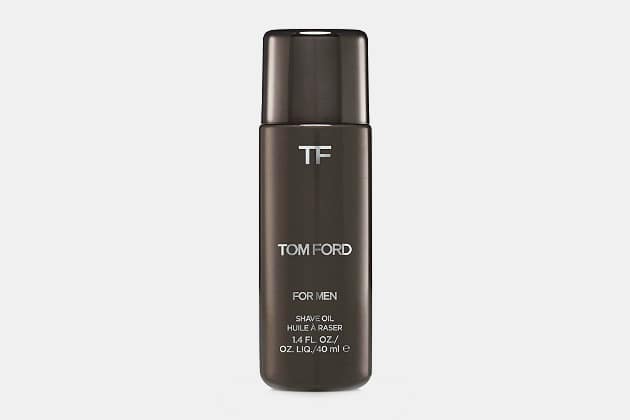 Tom Ford Shave Oil
Tom Ford unquestionably gives men everywhere the confidence of a leading man — and that's no more true than with the brand's Shave Oil. It's the latest product to join the lineup of a lifestyle brand that knows what guys want when it comes to luxury and tailored style. You should certainly expect nothing less from the man himself, a pillar of refinement for decades.The brand's Beard Oil reflects that, with a larger price tag ($60) than other beard oils. But that price reflects itself in excellent quality. – Buy It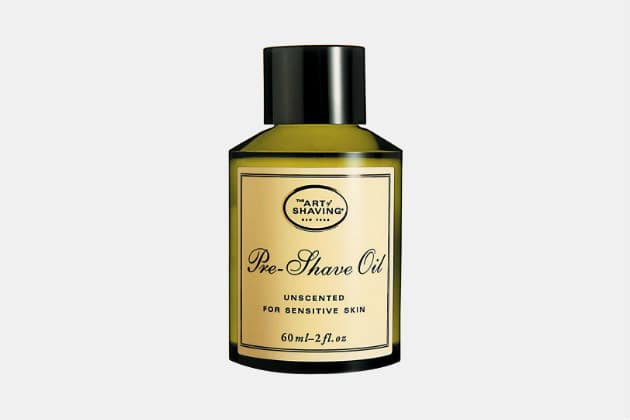 The Art Of Shaving Pre-Shave Oil
A brand like The Art of Shaving surely knows what to do when it comes down to providing men with the grooming essentials they need, and the Pre-Shave Oil you see here is no different. With your choice of scented and unscented pre-shave oils and an agreeable price — just $25 — this offering from The Art of Shaving gets the job done quite admirably. At least, that's what we think. With functionality that's designed to soften and moisturize your skin, you should seriously consider picking up this must-have soon. – Buy It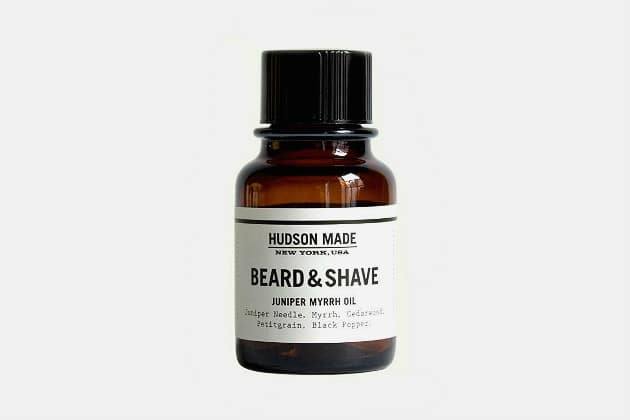 Hudson Made Beard & Shave Oil
By using juniper in its high-quality pre-shave oil, Hudson Made has gotten it right as far as crafting an essential, useful tool in your grooming process. Made with a unique, top-of-the-line blend of ingredients, from castor oil to avocado oil, the Hudson Made Beard and Shave Oil is a surprisingly versatile, multi-use product. It both soothes inflammation and irritation, while also balancing the skin through the use of petitgrain. For $28, it's a good value, too. Once you consider the fact that it'll enhance both your beard and your shaving experience, it's a heck of a deal. – Buy It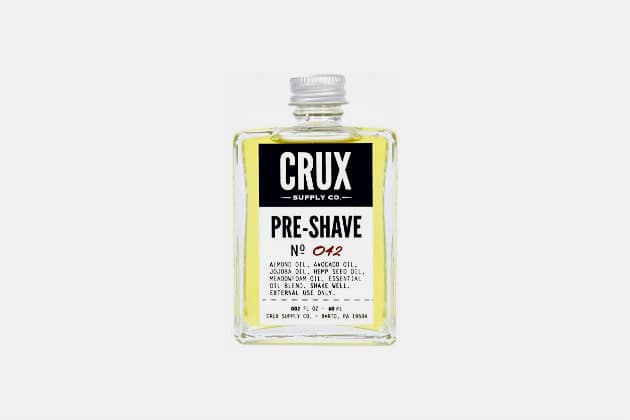 Crux Supply Co. Pre-Shave Oil
Carefully considered, well-crafted pre-shave oil is certainly something you need to consider adding to your grooming routine — as if this post didn't make that clear enough. And the Crux Supply Pre-Shave Oil, with its rugged and masculine packaging plus standout quality, is absolutely one to put on your shopping list (or into your shopping cart). Made with unique ingredients like meadowfoam oil and almond oil, this fine pre-shave oil is going to make all the difference when it comes to preparing for a great shave. – Buy It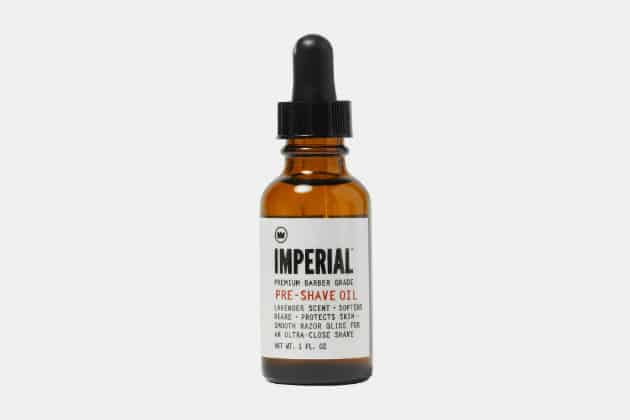 Imperial Barber Grade Pre-Shave Oil
With an imposing name like Imperial Barber, you'd be right in assuming that the brand gets it right in terms of a quality pre-shave oil for your daily use (or whenever you need a shave, that is). It's unique in that it features a lavender scent for freshness, while at the same time focusing on prepping your skin for a close (and smooth) shave. At $16, it's a steal from Nordstrom — the sort of deal that leaves you with room in your cart for other menswear favorites. – Buy It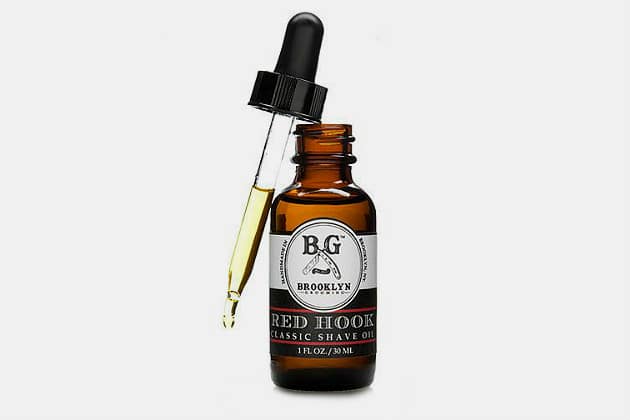 Brooklyn Grooming Classic Shaving Oil
Gentlemen in Brooklyn, to put it lightly, know a thing or two about growing a beard. So it would make sense that in terms of taking care of that beard and getting a clean shave, Brooklyn Grooming should be a reliable go-to for you. The brand's Classic Shaving Oil is just that — utterly classic and quite useful. It's made in the USA with sesame and avocado oils to regenerate the skin. The Classic Grooming Oil is also reasonably priced and even nods to Brooklyn's Red Hook neighborhood. – Buy It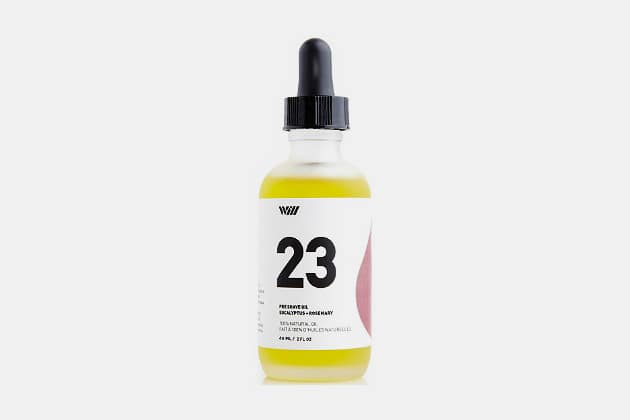 Way Of Will 23 Pre-Shave Oil
For under $20, you're getting all the expertise and excellent quality you need when it comes to a great pre-shave oil. Way of Will takes care of all the small details for you, so getting a close, smooth shave is quite easy. With unique ingredients like eucalyptus and rosemary essential oils and an all-natural finish, the 23 Pre-Shave Oil is refined and effective. And as the brand notes, it's made without a lingering scent or artificial residue — plus, it'll soften your skin and beard to prevent razor burn. – Buy It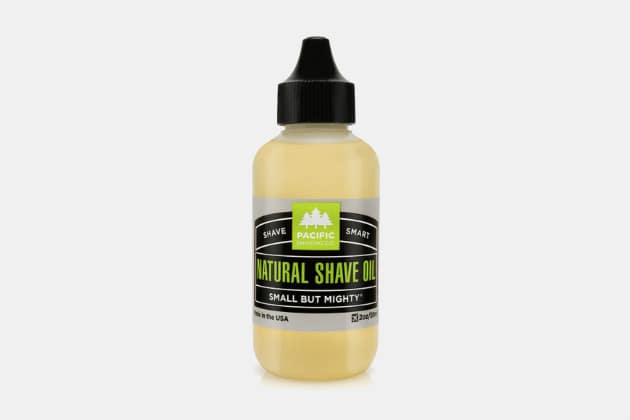 Pacific Shaving Natural Shave Oil
When you've got the chance to pick up a high-quality, all-natural pre-shave oil, you take it — right? Right. Pacific Shaving Co. delivers the goods in this case, and we think the brand's approach is one worth considering. This pre-shave oil just so happens to be travel-friendly, yet it's made to last up to 400 shaves — yes, 400. It should be effective at keeping your skin moisturized, and you can even get a discount when purchasing in bulk. That's applause-worthy, yes? Certainly. Add another one to your rotation. – Buy It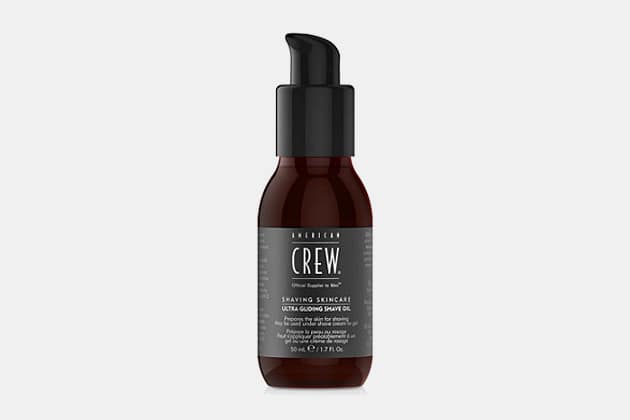 American Crew Ultra Gliding Shave Oil
Some pre-shave oils seem to work only for certain beard or skin types, but the American Crew Ultra Gliding Shave Oil solves that problem quite easily. It's crafted to avoid the oily residue you sometimes find with other pre-shave oils, and it's a nice complement to the brand's line of standout hair care products. You'll absolutely have your bases covered when it comes to looking and feeling great — we know that much for sure. And the kicker? You get this excellent pre-shave oil for under $13. – Buy It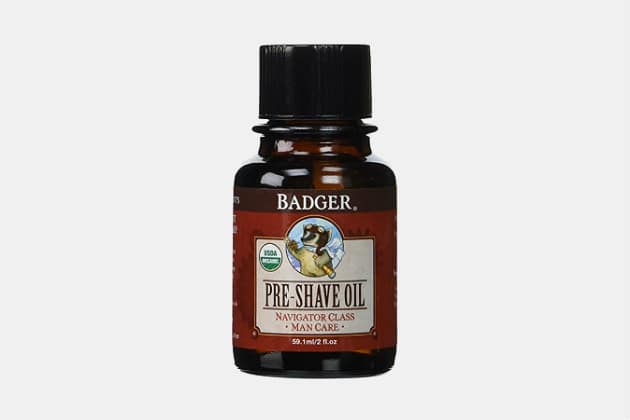 Badger Pre-Shave Oil
When shopping around for a pre-shave oil, there are certain factors that should be taken into account — quality and affordability, for starters. But function and ease of use are also important, and that's what makes the Badger Pre-Shave Oil a winning product in our book. It's also 100 percent natural and certified organic. And you know what's even better? It's made to reduce irritation and enrich your skin. If you really want to stock up, buy six or more and save 10 percent — your skin will thank you. – Buy It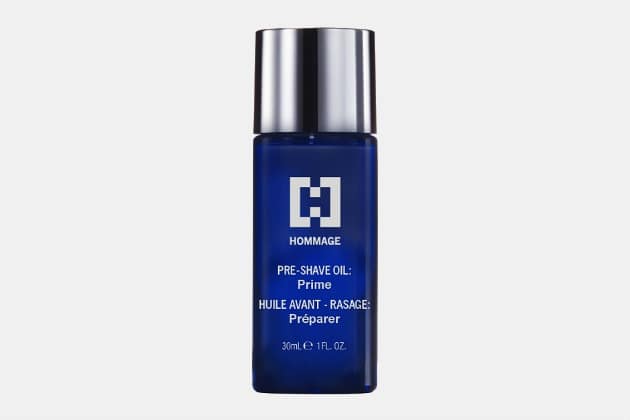 Hommage Prime Pre-Shave Oil
Clean, crisp and easy to travel with — that's what the Hommage Pre-Shave Oil absolutely gets right, and that's why you should pick it up before your next shave. The brand calls it "ultra-luxurious," and we'd be tempted to agree — even the packaging is premium and stylish. And the ingredients themselves are quite useful and unique, including white truffle extract to soften the skin as part of Hommage's patented formula. That sounds great to us — wouldn't you agree? – Buy It
Disclosure: Clicking on these links and making a purchase may earn us a small referral fee, at no extra cost to you. Learn more here.
freestar.config.enabled_slots.push({ placementName: "gearmoose_leaderboard_btf", slotId: "gearmoose_leaderboard_btf" });