We support the idea of taking a nuanced, well-balanced approach to your everyday style — and your everyday grooming routine, for that matter. If you're a bearded man — or if you shave every day — the small touches are now enough to set apart your beard from the rest of, well, those other guys with beards. And men's grooming essentials play a big part in that, even if you think they might not. In this case, that means the shaving soap you use is every bit as essential as the razor and the process you use to shave.
The best shaving soaps pack a punch (in a good way) that'll result in a better shave all the way around, consistently. Once you figure out which shaving soap to buy, it's that much easier — and your skin will certainly thank you.
It's also a crucial time to grab one of the best shaving soaps from our list shown below — they make all the difference during the holidays and the rest of the calendar year. It might seem like using one of these isn't much of a departure from your usual routine, but rest assured that you might never go back to shaving the "old way" again.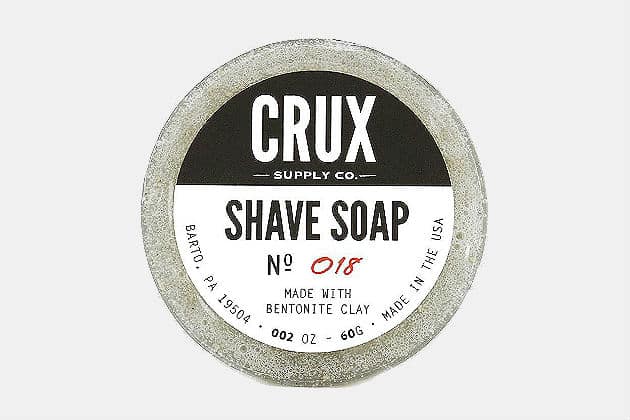 Crux Supply Shave Soap
From the clean, sharp packaging to the top-notch performance, we're fans of Crux Supply Co. through and through — products like this smart Shave Soap included. The brand calls this the "old-fashioned way of lathering up before shaving clean," and it's with this timeless touch in mind that they've crafted this shave soap. They use a form of volcanic ash, along with the brand's signature rosewood scent, to deliver on a shave soap that's at once classic and modern — not a bad shaving upgrade, if you ask us. – Shop Now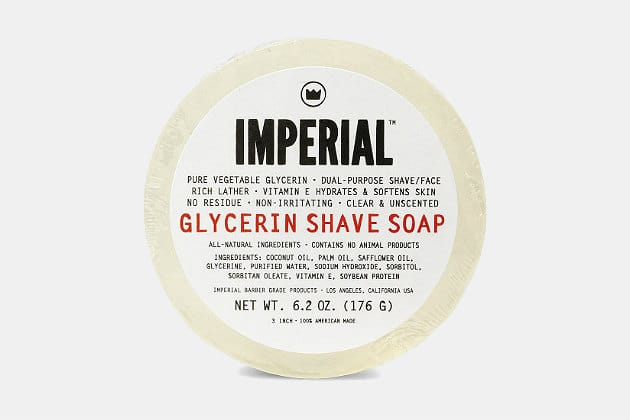 Imperial Glycerin Shave Soap
We're all about old-school moves that add a bit of a premium air to your shaving experience — after all, if you're going to shave every day, shouldn't you be able to enjoy it rather than dread it? Among the best men's shaving soaps, products like the Imperial Glycerine Shave Soap fit the bill rather nicely blending an accessible price with high quality. It's now available in a handy, easy-to-store puck size, all the better to make it easy to start off your wet shave. It's also infused with Vitamin E, safflower, palm & coconut oils. – Shop Now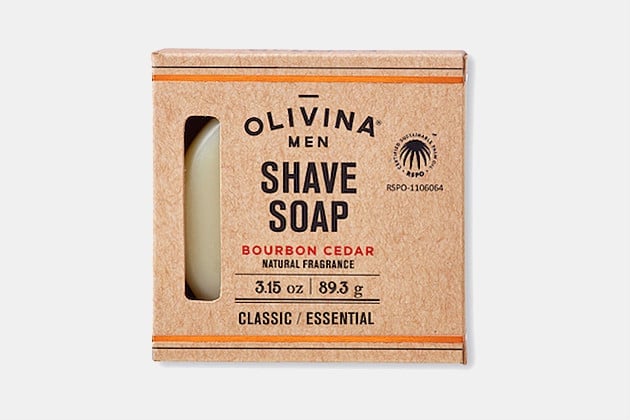 Olivina Men Classic Shave Soap
The great thing about the best men's shaving soaps is that they pack affordability and functionality into small dimensions — take the Olivina Men Classic Shave Soap. Featuring a rich bourbon-and-cedar scent that's masculine and rugged, this shaving soap is certified Organic for a better-quality product than your average soaps. Shaving soaps can offer some serious benefits, and we think starting out with a great scent like this one sets you up for success. Pick up a couple to stock your medicine cabinet accordingly. – Shop Now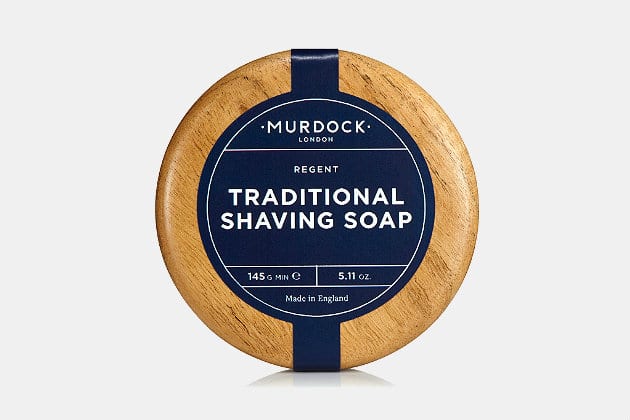 Murdock London Traditional Shaving Soap
One of the most appealing things about shaving with shaving soap is, quite literally, the sense of tradition one gets from going through such a unique and carefully considered process. Take the Murdock London Traditional Shaving Soap — this heritage is quite literally in the title. It's made to soften your stubble and enrich your skin at the same time, for what the brand calls a "satisfying, classic shave" — we certainly can't argue with that. It's an investment for a grooming product, but well worth it. – Shop Now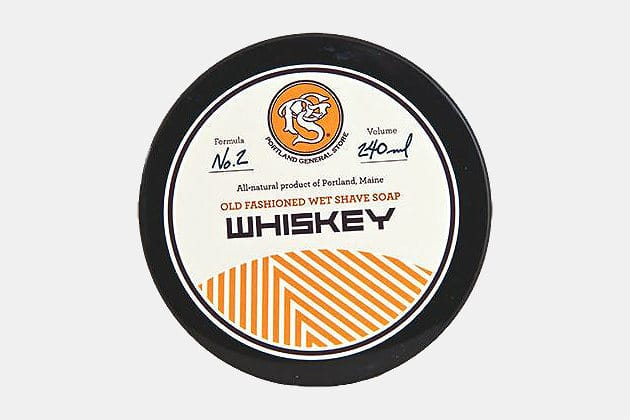 Portland General Store Whiskey Wet Shave Soap
The allure of the old-time general store is one that still holds strong appeal in our minds — a one-stop shop to get all the dependable, rugged gear you could want. What's not to love? That's the thinking of the folks behind Portland General Store, who curated a stellar lineup of products for the guy who likes to get his hands dirty — while keeping his face clean-shaven, that is. Made with bentonite clay to pull toxins off the skin, this could just be the key to getting the best shave you've ever had; that's one thing we're sure of. – Shop Now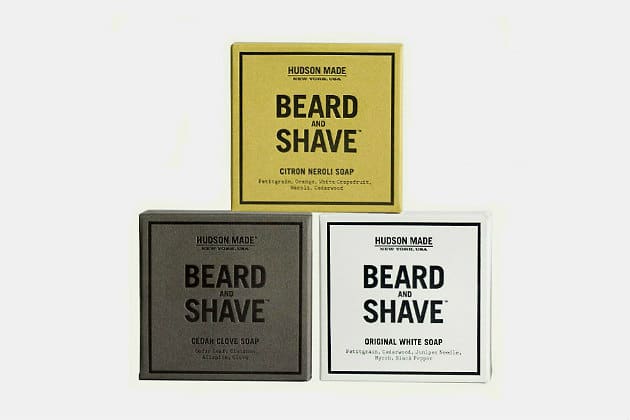 Hudson Made Beard and Shave Soap
If ever you've had the chance to head upstate near the Catskills in New York or into the lovely Hudson Valley, you know it's a beautiful place where the outdoors are close at hand. And you know that grooming essentials and other products from the region are made with extreme care. Such is the case with the Hudson Made Beard and Shave Soap, made with the woody spice of cedar clove. It's also crafted to work as both a beard soap and a shaving cream, fusing the best of both worlds — as only the best shaving soaps for men do. – Shop Now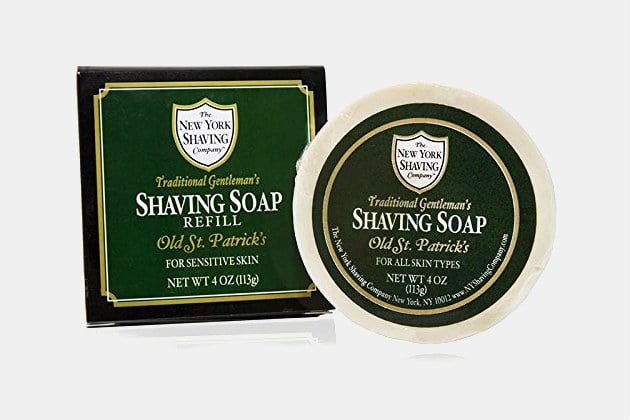 The New York Shaving Company Shaving Soap
For the man on the go in a big city — or anywhere, really — it's nice to find a company that crafts men's grooming essentials to fit your active lifestyle. Shaving soap from New York Shaving Company helps you both stay on the go and get groomed in style, especially when you consider options like the Elizabeth Street Shaving Soap — featuring a premium wooden bowl so you can slow down and enjoy your shave … before rushing off to take on the day. – Shop Now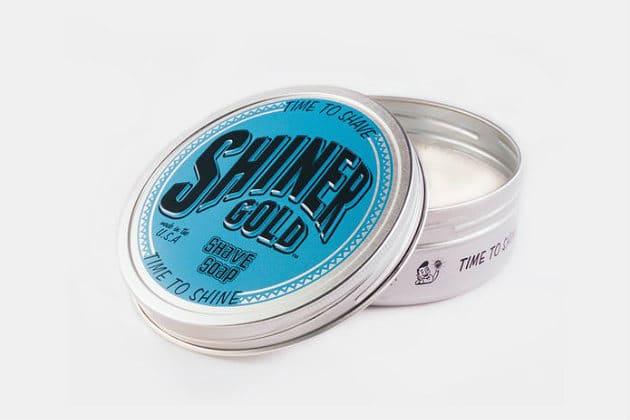 Shiner Gold Shave Soap
Don't get it twisted — we're talking about Shiner Soap here, not Shiner beer (different companies, people). And in the way of a company that makes some of the best men's grooming essentials out there, Shiner's Gold Shave Soap has to sit nicely on any list. It's a new launch for the brand that's been years in the making, and it only helps that it comes in a cool container that won't look out of place alongside the rest of your shaving and grooming picks. – Shop Now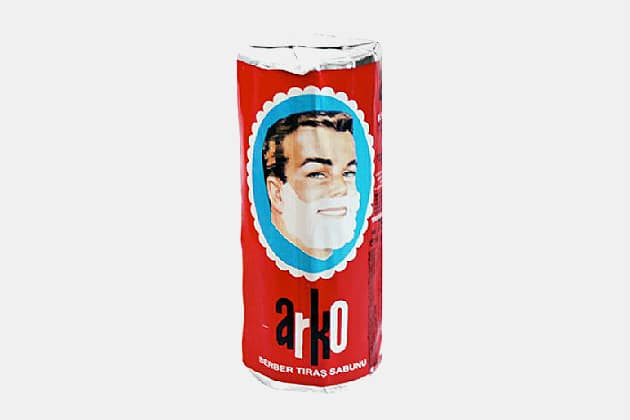 Arko Shaving Soap Stick
The neat thing about considering a switch to a new shaving soap is the array of options on the market, not to mention the array of ways in which you can use these soaps. That's where the Arko Shaving Soap Stick comes in — it's your new favorite shaving soap, and it's delivered in stick form for ease of use. It's in high demand, and it's affordably priced, so get yours now. – Shop Now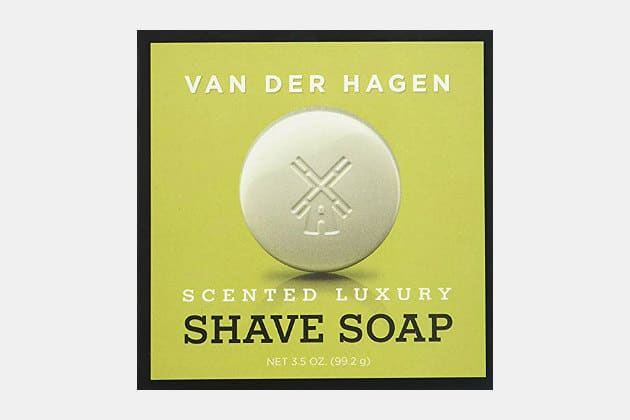 Va Der Hagen Scented Luxury Shave Soap
The thing that often gets lost in the shuffle when discussing the best men's shaving products might just be the fact that shaving can actually be, yes, an experience. And a luxury-minded experience at that. Van Der Hagen knows this well, and thus they've delivered on a scented luxury shave soap that's vegetable-based and features a light floral scent. And although it might not be luxury in terms of price at just under $6, it's undoubtedly a premium product for your bathroom. – Shop Now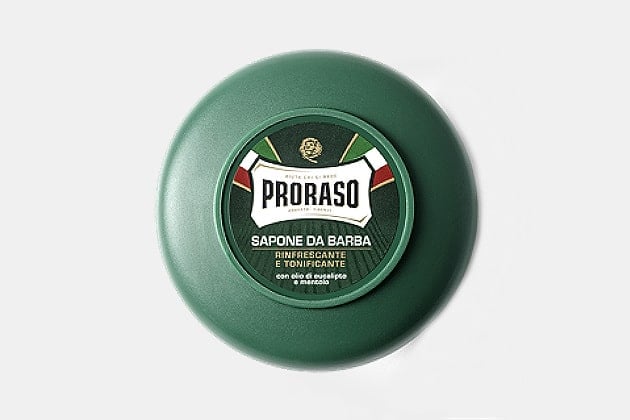 Proraso Shaving Soap
Proraso is the type of grooming essential used by the pros, so it's fitting that you should consider picking some up for your own shaving process. It matures in small batches for 10 days after the lauded brand uses a "hot soap process," with the end result akin to that of using it for a professional shave. That kind of unexpected luxury seems to ring true for us, and if you want a better shave, hopefully, it holds true for you. – Shop Now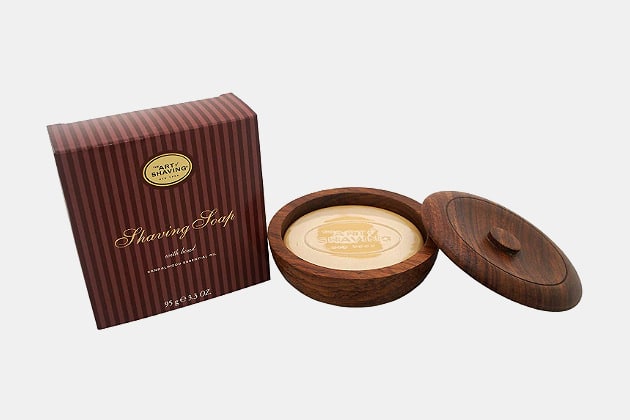 The Art Of Shaving Soap
Want to really go all in when it comes to men's shaving soap? Something that's extra-premium, with finely crafted details to match? The Art of Shaving is here to help you out, with a premium sandalwood shaving soap that comes complete with a handy storage bowl. It's a well-considered, thoughtfully designed package that'll upgrade your morning or evening shave in no time at all. – Shop Now
Disclosure: Clicking on these links and making a purchase may earn us a small referral fee, at no extra cost to you. Learn more here.
freestar.config.enabled_slots.push({ placementName: "gearmoose_leaderboard_btf", slotId: "gearmoose_leaderboard_btf" });