12 Best Travel Apps Of 2018
Food. Lodging. Transportation. Entertainment. Beer. In one form or another, these are the things you're looking for when you travel. Unlike twenty years ago, right now each and just about every one of us has a virtual travel guide in our pocket. But your phone is only as good as you make it.
Our list of the twelve best travel apps for iOS and Android will help you painlessly and intuitively plan and organize your travel plans. Some of these are familiar, road-proven apps that no traveler should venture without. A few offer inventive ways to see new places, one makes sure you bring your dental floss, and another lets you start a car with your phone.
For trips you take in 2018 or trips you take next year, give a few taps and make sure you've got these on your phone before you grab that suitcase handle and head out the door. Mark Twain said, "Charitable views of men and things cannot be acquired by vegetating in one little corner of the earth all one's lifetime." And GearMoose said, "Traveling unprepared is dumb."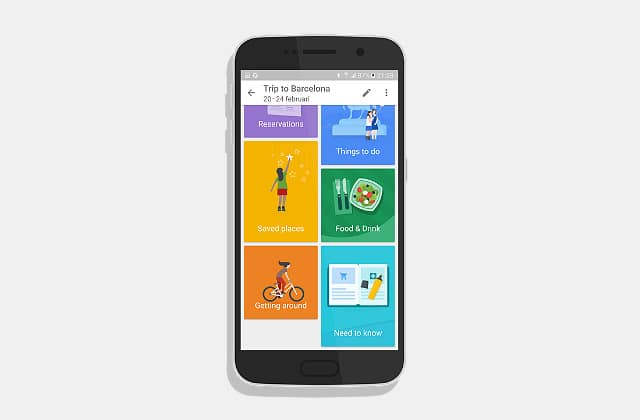 Google Trips
Since time immemorial (or 1998) Google has helped you navigate, organize, communicate, and research stuff — like how to buy bitcoin and what capybaras eat. Now they've taken the best of their superior Map capabilities, and added their Calendar, Gmail, and Search capabilities to make planning a trip efficiently simple.
In addition to organizing all your flight, hotel, and restaurant reservations, Google Trips will suggests things to do and see, and help you plan a route to get there. Offline access and customizable day plans make it one more app from Google that will soon become part of your regular routine. – iOS / Android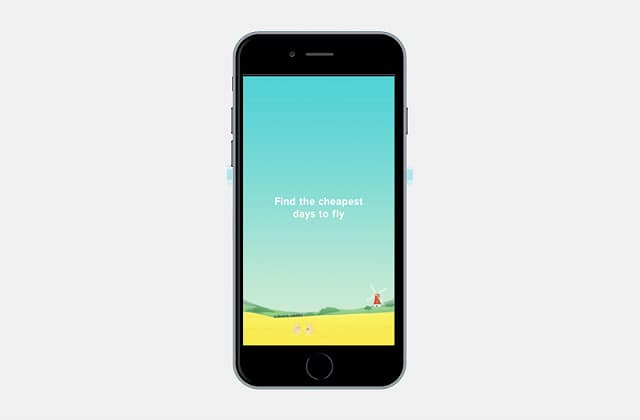 Hopper
You're casually looking at flights. The prices seem pretty good. When you're ready to pull the trigger a few days later, all fares have doubled (or so it always seems).
Tell Hopper where/when you want to fly and it'll use its 95% accurate prediction powers (based on their analysis of trillions of flight prices) to figure out when you should book for the best price. If it thinks fares will improve, you can ask it to keep watch and let you know when to buy. When it's time to book, it's all done right there through the app. They now do hotels too. – iOS / Android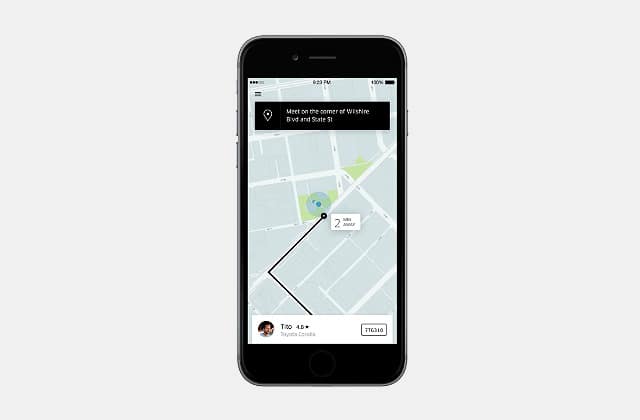 Uber
Renting a car when travelling goes like this: Get on the overcrowded airport shuttle to the rental place. Wait in line for 30 minutes. Get sent to the Siberian end of the parking lot to retrieve your car (which isn't the one you asked for, but whatever). Drive your rental to your hotel and maybe six more times after that. Then take your car back to the rental place, hold your breath as they inspect it, then get back on that shuttle. Or? Uber.
Get yourself the ride hailing app, set up your profile and payment and then touch some buttons for a crazy prompt, stupid easy ride to wherever you need to go. Shuttle-free. – iOS / Android
Roadtrippers
Whoever said, "the journey is the destination," was talking about road trips: The open road, four wheels and blacktop, and truckloads of odd, fascinating stuff you can't see from an airplane. Roadtrippers helps you plan trips across the US, Canada, New Zealand and Australia with a database of millions of parks, diners, points of interest and hotels.
Just tell the app where you want to go and it'll help you discover cool stuff to do, as well as book lodging, all along your route. Or pick one of their many pre-planned road trips and head out on the highway. – iOS / Android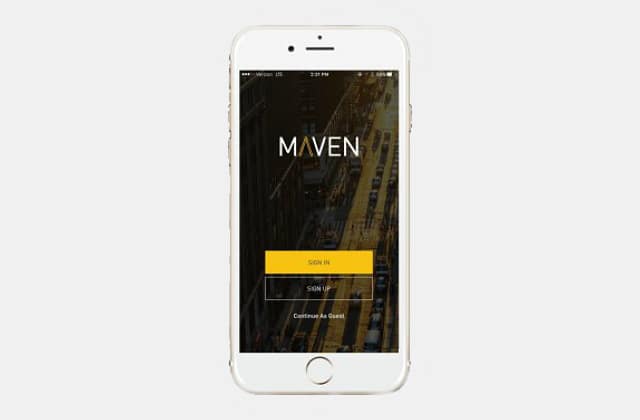 Maven
Maybe you don't like it when someone else is at the wheel — so Uber's out. But you don't want a traditional rental, either. When traveling to NYC, LA, San Francisco, Boston, Detroit and about twelve other cities, this GM car sharing service might be exactly your thing.
An approved Maven membership gets you access to a nearby 2015 or newer GM car for six bucks an hour and up (gas and insurance included). Unlock and start the car with your phone and drive exactly the way you want. – iOS / Android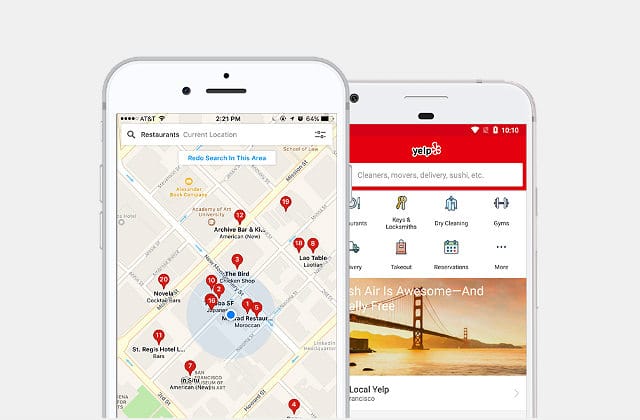 Yelp
While many Yelp reviews must be taken with a grain of salt — like those one-star ratings based on an establishment's napkin quality — it's a pretty good bet a restaurant with a 534 reviews and two stars isn't going to be worth your time.
Mostly concentrated on restaurants and nightlife, the crowd review app will show you the best Tex-Mex karaoke wine bar in your visiting city of choice, and you'll even know what the napkins are gonna be like before you go. – iOS / Android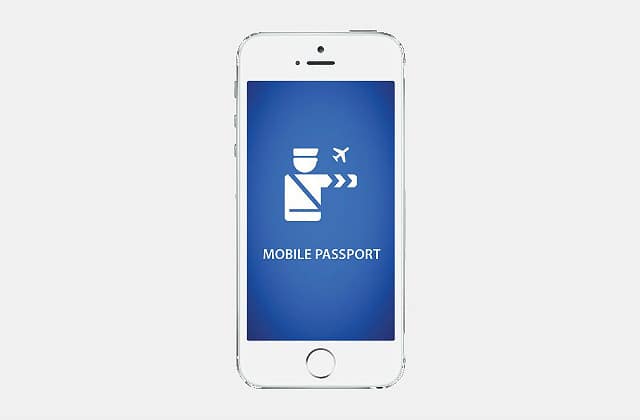 Mobile Passport
While this app is a little specific in its target — US citizens who are traveling internationally and returning to one of twenty-five US airports — for those who need it, it's going to do wonders. After getting back on US soil from an international trip, all you want to do is go home. This app will help you get there faster.
Authorized by the US Customs and Border Protection, Mobile Passport replaces the traditional customs declaration paper form and grants users access to a designated fast Mobile Passport lane. It's another step towards making airport security processes more streamlined, and we're all for that. – iOS / Android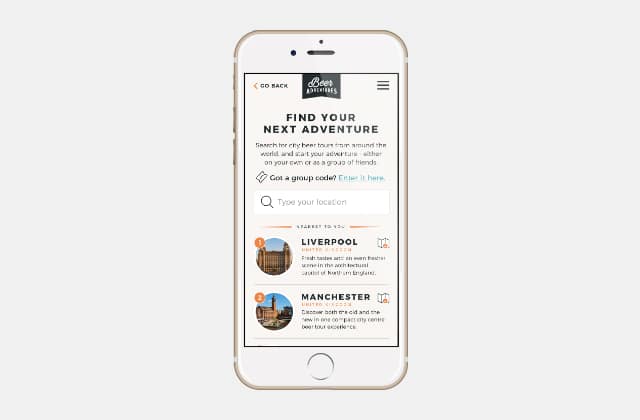 Beer Adventures
A lot of things about traveling suck. Airport security, missed flights, jet lag. But that first pint of a local brew in a new pub, oceans away from real life, that makes it all worth it. Beer Adventures does beer tourism right.
With 150 tours in 85 cities, it's just a matter of picking where you want to go and then downloading a curated tour through the app. The app-led tours take you to the best brewpubs, bars and breweries while throwing in some sightseeing landmarks along the way. – iOS / Android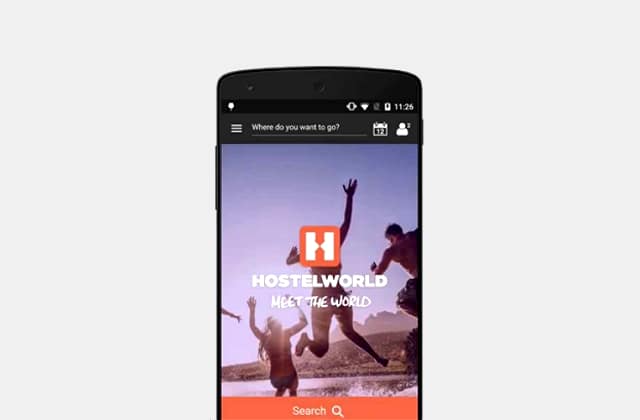 HostelWorld
Hostels used to be where sweaty gap year backpackers stayed because hotels weren't in the budget. They were more than a little funky. And not in a good way. But now they are the lodging of choice for many young, sociable, adventurous travelers who are in search of the unordinary — and a bed for as low as eleven bucks a night.
HostelWorld lets you search for and book a stay at 36,000 properties in 170 countries through their app, which comes with the benefit of ten million reviews — so you can pick your preferred level of funk. – iOS / Android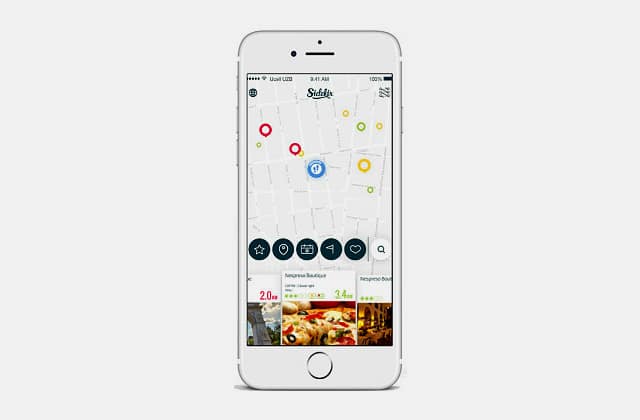 Sidekix
If you think the best way to get to know a city is to walk around in it, you'll probably get a, ahem, kick out of Sidekix. It offers thematic, curated routes based around what you like to do (shop, drink, see art, eat) in thousands of cities.
Start where you are, and the app will find an interesting place within walking distance, then it'll go on to add stops along your route at other places it thinks you'll be into. – iOS / Android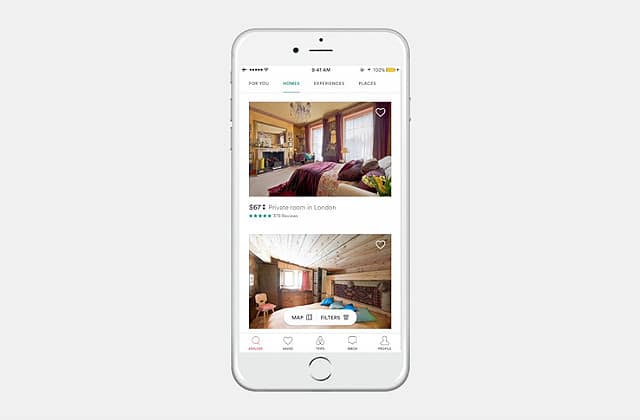 Airbnb
When laws get passed to slow a business model down, that usually means it's taking off big time. And while hotels may not love the peer-to-peer vacation rental platform, Airbnb continues to gain popularity with usually cheaper and generally more unique options than hotels offer.
The intuitive app form of Airbnb lets you search, filter and book four million rooms, apartments, whole houses, even villas, in 191 countries — and lets you communicate easily with your host after booking. – iOS / Android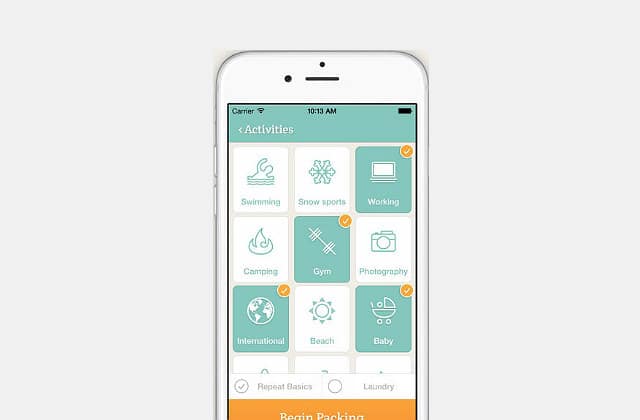 PackPoint
Some people pack weeks in advance. We don't understand those people. More our speed is throwing clothing in the general direction of a pack the day before a trip and hoping we have what we need. PackPoint asks you where and when you're going, and what you plan to do when you're there (working, fancy dining, snowboarding).
After checking the weather it builds a list of what you should pack. Check off items as you add them to your case and you won't find yourself on a five day trip with only three pairs of socks and no pants ever again. – iOS / Android
Disclosure: Clicking on these links and making a purchase may earn us a small referral fee, at no extra cost to you. Learn more here.
freestar.config.enabled_slots.push({ placementName: "gearmoose_leaderboard_btf", slotId: "gearmoose_leaderboard_btf" });